(SPOT.ph) Lucy, a freelance writer, is finally on adventure mode after two years of staying at home. A self-proclaimed do-it-yourself traveler, she said she has to exert twice the effort now just to finalize everything for her trips, as deciding where to go and securing passes and QR codes demands much effort. The future of travel is here, "and I want to make the most of it even if I have to do more to get out," she said.
Also read:
Ready Your Passport: Japan Visa Requirements for Solo + Group TravelersSouth Korea Drops Post-Arrival RT-PCR Testing for Travelers
What does the future of travel look like under the new normal?
Health and safety protocols
Vaccine cards are the next most important travel document after the passport. It's imperative that travelers bring it to every trip whether foreign or local, as border control will either ask for vaccination status and a negative test result.
ADVERTISEMENT - CONTINUE READING BELOW
Masks are likely to stay, especially since COVID-19 remains a threat to all with no cure yet. Certain countries have dropped the mask requirement outdoors, but impose the protocol indoors to prevent possible surges.
Social distancing and frequent disinfection will remain, not just as precaution against COVID-19, but a general hygiene practice in high-traffic areas like airports, transport terminals, and public transaportation.
Longer stays
Travelers usually need a few days to explore a place and data from Airbnb shows stays are getting longer. Longer travel and long term stays of at least 28 days or more are a key trend among Airbnb clients, with the platform seeing a 25% spike from 2021 and up by almost 90% in the second quarter of 2019.
More than a third of Filipino travelers polled in early 2022 said they stayed at an Airbnb for travel and remote work. Quezon City—home to offices and commercial establishments—was the second most-searched city on Airbnb, just after Baguio City.
Explore local
Filipinos desire a change in environment after three years of lockdowns, be it international or domestic. While forein destinations remain popular among Pinoys seeking an escape, local spots are now just as popular for workations or travel.
Lucy hit two birds with one stone by booking a week-long stay at a Makati Airbnb. It's not too far from her Pasig home and she has deliverables, but it still felt like a break. "I'm technically working since I can't go on leave for so long but want to be able to eat out or walk around after closing my laptop," she said.
For other travelers, emerging from the pandemic gave them a sense of confidence to pursue trips to less-frequented areas.
"It is incredibly exciting to see that Filipinos are traveling longer and to more diverse locations, which bodes well for the sector's ongoing recovery. As we work to grow our passionate Host community and inventory of unique stays, we are committed to working with the Department of Tourism to promote lesser known destinations and attractions, and spotlight the Philippines as a top-of-mind global destination for travel," said Amanpreet Bajaj, Airbnb's General Manager for Southeast Asia, India, Hong Kong and Taiwan.
ADVERTISEMENT - CONTINUE READING BELOW
"The Philippines is already well known as a country of warm hospitality and vibrant destinations; and the DOT's desire to showcase our rich culture builds on this strong foundation and is timely given the tourism recovery," added Domingo Ramon C. Enerio, Chief Operating Officer of the Tourism Promotions Board.
Also read:
Weekend Spot: This Tagaytay Airbnb Boasts a Heated Pool and Arcade
Here are Airbnb's Top Destinations in the Philippines for Your Next Staycation or Workation
Impact on the planet and community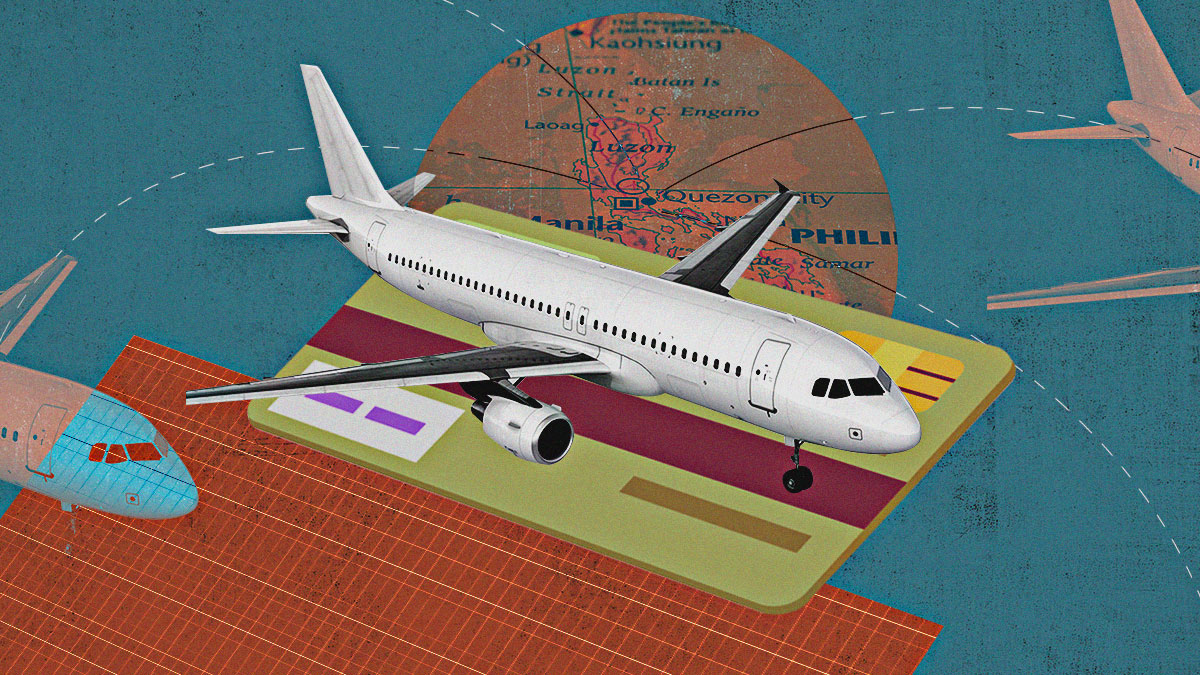 ADVERTISEMENT - CONTINUE READING BELOW
Traveling consciously is a priority for many Filipinos, with environmental sustainability being a hot topic among millennials and Gen Z looking to form meaningful connections all the while keeping their carbon footprint at a minimum. Contributing positively to local communities is also a factor to consider when travelers book flights and accommodations.
"Research shows that since the pandemic, Filipino travelers have been thinking more about their impact on local communities, economies and the environment. This awakening of sorts has accelerated the push towards a more responsible form of travel, and the need for tourism stakeholders to jointly drive a future trajectory focussed on resilience and sustainable growth," said Andrew Staples, Ph.D., Economist Impact's Regional Policy and Insights Head.
Digital everything
Lucy, a twenty-something social media manager, is in charge of planning trips for the family. Everyone's game to fly after two years of holding back, with the younger members of the household taking the lead during check-ins and online booking. The older members of the family aren't up to speed with the digital options, but enjoy the speedy processing at the airport. With online guides, apps, and digital payments, everything seems simpler, enticing everyone to try going to a place they've never been to before.
ADVERTISEMENT - CONTINUE READING BELOW
Regional carrier AirAsia is looking to expand its network across the Philippines by offering new routes and digitizing every step of travel, from booking flights and reserving seats to and getting rooms and securing transportation upon arrival.
"As the travel rebound accelerates, we are widening our domestic reach and launching new routes to more local destinations," said Steve Dailisan, AirAsia Philippines' Head of Communications and Public Affairs.
"By providing a greater variety of travel options and digitizing traveler touchpoints through the airasia Super App, we aim to decentralize tourism traffic in the usual hotspots and help promote lesser known destinations that are equally as exciting through a seamless travel experience," he added.
Share this story with your friends!
---
Help us make Spot.ph better!
Take the short survey
More Videos You Can Watch
Load More Stories