TW: Mentions of anxiety, depression, body dysmorphia.
(SPOT.ph) Victor, a doctor by profession, spent an entire hour listening to Taylor Swift sing about feeling like a "monster on a hill" when her new song "Anti-Hero" came out, recalling how his own insecurities made him question a career in the medical field.
The 28-year-old from Quezon City quit his residency at the height of the COVID-19 pandemic as he could not bear seeing his patients die. If he were more competent, he thought, he could have saved the lives of these people.
"When I first heard the song, I thought this was me in so many levels. It's like I grew older but never wiser," Victor, who was diagnosed with major depressive disorder, told SPOT.ph.
Also read:
Why Is Taylor Swift's Music So Powerful? We Asked Pinoy Swifties
Why Is True Crime So Addictive and Is It Bad for Your Mental Health?
"I don't know what I am doing even though people saw me capable. I kind of set the standard high for myself to the point that it's not happy anymore. That's the situation that keeps on haunting me until now," he added.
ADVERTISEMENT - CONTINUE READING BELOW
With its catchy melody and lyrics that talk about anxiety and depression, "Anti-Hero" struck a chord with many millennials and Gen Zs like Victor who took to social media to share their own mental health struggles. How can one move on from a troubled past when it's so hard to beat the inner saboteur?
How the anti-hero affects your mental health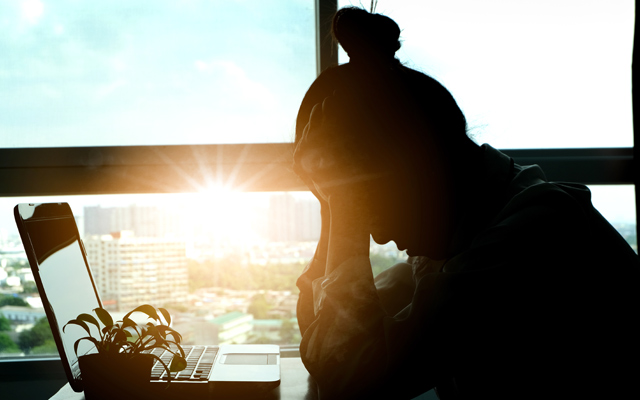 ADVERTISEMENT - CONTINUE READING BELOW
Recommended Videos
Mental health issues continue to hinder many Filipinos from living normal lives. Estimates from the Department of Health showed that at least 3.6 million Filipinos struggled with depression, drug addiction, and mood disorders, among other similar conditions during the pandemic.
Sometimes, people develop mental health problems when they cannot properly cope with overwhelming thoughts and emotions especially when problems and responsibilities come their way, said Beverly Denice Ongson, a psychologist and professional life coach at Dear Future Self PH.
"Real or imagined opinions and criticisms from other people can paralyze or cripple us. Our insecurities and self-doubts can be exacerbated by constant comparisons to others as we place our full attention on them, not really having the exact answer on when will it be enough," she added.
Such is the case of Joyce, a 29-year-old teacher based in Bulacan, who also opened up about her personal struggles that have begun to limit her productivity at work.
ADVERTISEMENT - CONTINUE READING BELOW
"I used to hold art workshops, speaking engagements, and calligraphy, eventually I stopped not only because of my work schedule but because I got overwhelmed too. I went from 'kung kaya niya, kaya ko rin' to 'hindi ka naman ganun kagaling,'" she said.
"I am my worst critic. And I believed all those things na baka nga di ako ganun kagaling. It was unhealthy how I invalidate myself for how far I've come," she added.
When these personal issues are left unaddressed, they can lead to serious mental illnesses like anxiety, depression, and even body dysmorphia which can affect how people act in different situations, Ongson said.
"These can cause us to deviate from society, be distressed by our unpleasant condition, become dysfunctional at work, school, social relationships, or in our daily lives, and cause danger or harm to ourselves or to others," she added.
How to fight your inner anti-hero
Overcoming anxiety and depression could be difficult for some people, especially when negative thoughts outweigh the positive ones. For those who need help in battling their inner anti-heroes, Ongson shared some pieces of advice:
ADVERTISEMENT - CONTINUE READING BELOW
Identify destructive thoughts
Knowing which thoughts could be harmful for your mental health is a good first step in addressing mental health issues, Ongson said.
"Learning ways to handle thoughts and regulate emotions effectively as early as possible prevents the occurrence of being in a downward spiral," she added.
Turn negative opinions into constructive criticisms
Although it may hurt at the start, you can try turning the opinions of other people into constructive criticisms so that you can use them for the better, Ongson said.
"Improve on what we can and remember to also let go of the things we can't be in control of, including other people's happiness," she added.
No need to rush
Work on your insecurities and anxieties little by little and do things one step at a time. This way, you will not use up all your energy dealing with matters that take time to be resolved.
ADVERTISEMENT - CONTINUE READING BELOW
"We all need to move at our own pace because we all have unique combinations of backgrounds, responsibilities, characteristics, preferences, and objectives. As a result, we must customize our strategy to what is only applicable and necessary in our own life," Ongson said.
Surround yourself with positive energy
Always remember that you are not alone in this battle. Surround yourself with people who can understand your struggles.
"A healthier community can be created by empowering individuals to be who they are, providing a safe environment for each to grow at their own pace, being constructive rather than destructive to others, being available as support and encouraging others to seek help when needed," Ongson said.
For now, Joyce copes with her personal struggles by learning how to co-exist with her anti-hero without letting it consume her being.
"I surrounded myself with people who really know me, who have seen a glimpse of the chaotic and problematic picture and still accepted me because they love me," she said.
ADVERTISEMENT - CONTINUE READING BELOW
As for Victor, he sought the help of a psychiatrist in the hopes that one day, he can return to his residency program.
"I think I'm in a somewhat good place. I'm getting there. I can't be here forever, I can't let the anti-hero win forever," he added.
Beverly Denice Ongson is a psychologist and life coach at Dear Future Self PH, a group of professionals that provides counselling on various mental health concerns. Access their services here or through their Facebook page.
Share this story with your friends!
---
Help us make Spot.ph better!
Take the short survey
Load More Stories