(SPOT.ph) Since the premiere of podcast Serial in 2014, social media specialist Ayel De Pano-Calub has been spending nights streaming stories of gruesome murders. It's an eight-year fascination with the retelling of grisly felonies that she shares with true crime aficionados who now find their secret pleasure breaking into the mainstream.
From cannibalism to necrophilia, true crime has been sharing the streaming and podcast charts with K-Dramas, pundits, and music stars. There's a new market for blood and gore who want the stories told in a gripping way.
"I like that these podcasts make me think," Calub said. "Every case has a unique story and it goes beyond the nature of the crime."
For entrepreneur Mae Diaz, true crime is a "comfort genre", attributing her fascination to curiosity.
"I feel like it's the only thing that satiates both my curiosity about psychology and criminology," she said.
Also read:
10 Addictive YouTube Channels About True Crime That Will Keep You Up at Night
Ain't No Way: Here Are 10 Disturbing Netflix Titles Based on Real-Life Stories
ADVERTISEMENT - CONTINUE READING BELOW
From the podcast Serial to hit Netflix series Dahmer—Monster: The Jeffrey Dahmer Story, true crime has gained followers from all over the world, ironically with some lulling themselves to sleep over narrations of gruesome crimes and others finding solace in depictions of unspeakable villainy. 
But the popularity of the genre—podcasts, series, documentaries, and movies--begs the question: why are we drawn to true crime and how is it affecting our mental health?
Why are we drawn to true crime?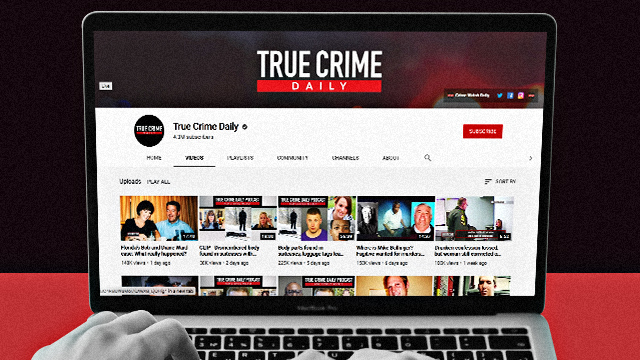 As humans, we are naturally curious, and true crime satisfies what is called "morbid curiosity" or our interest in death and unpleasant things according to psychologist Joseph Marquez.
"A lot of people have this curiosity about the broader tendencies of people and what could be the reason behind these crimes, so people are interested in knowing that," Marquez said. 
True crime satiates the curiosity about dangerous circumstances: Why did they commit such crimes? How did they commit such crimes? Is there a pattern to these crimes? What were they thinking when they were committing such crimes? What did they feel when they did those crimes?
"It doesn't make us weird that we want to watch this. It's just our curiosity because we're naturally inquisitive so we want to know what happened in these cases," Marquez added, noting that scenes depicted in true crime shows are out of the ordinary.
Women were also found to be more drawn to accounts of true crime than men based on a study by researchers from the  University of Illinois  due to a "fear of crime". Research has shown that women have more fear of becoming victims of a crime than men and look to true crime to learn the motives and methods of criminals.
ADVERTISEMENT - CONTINUE READING BELOW
"As such, we might expect women to be more interested in true crime books because of the potential survival cues contained therein," the study stated.
But while humans are naturally inquisitive, it doesn't necessarily mean that true crime has a fan in each and everyone according to Marquez, citing differences in preferences.
"A lot of people may be curious but not everyone is interested in watching true crime. There are still conservatives who dislike it," he said.
Is true crime bad for mental health?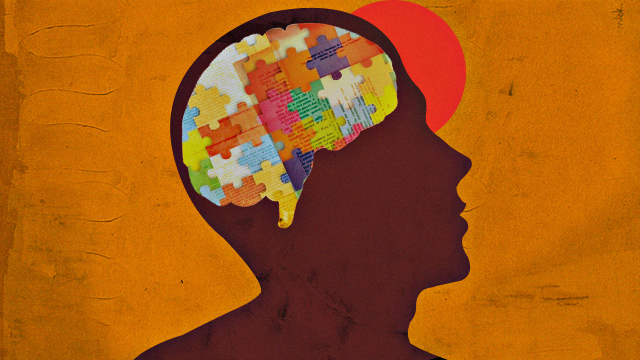 ADVERTISEMENT - CONTINUE READING BELOW
An avid consumer of true crime, Calub admitted that the genre sometimes makes her paranoid.
"[The impact is] good in a sense that these shows make me think – mind training so to speak. But it is also bad in a sense that you can't deny that there will be times na mapa-praning ka...That's the reason why balancing it out is important," Calub said.
The effects of true crime cannot be generalized for all of its consumers but it has been shown to have a negative impact on some such as sleep disorders, heightened anxiety, and increased fear for one's safety according to Marquez.
"When you say true crime kasi talagang nangyari yun so nagkakaroon minsan ng increased social anxiety and fear so there might be these tendencies of increased paranoia because of the ruminations of what you have watched," Marquez said.
This is also reflected in a 2020 study that showed that the more active and widespread people consume crime news, the more they become fearful of crime.
ADVERTISEMENT - CONTINUE READING BELOW
Overconsumption of true crime can make one paranoid and develop a fear of socializing according to Marquez.
"If you are too enticed to what you're watching, it can make you paranoid to the point na naapektuhan na ang pamumuhay mo," he said.
To avoid overconsumption of true crime, here are some tips from Marquez:
Avoid binge-watching alone.

Watch true crime with other people to stay grounded.

Take a break from watching every now and then. 
And from one true crime fan to another, Calub has this message: "You can't just deep dive into this genre alone—you have to get your dose of comedy every now and then."
Also read: Are There Filipino Serial Killers?
Share this story with your friends!
---
Help us make Spot.ph better!
Take the short survey
More Videos You Can Watch
Load More Stories