(SPOT.ph) We recently looked back on all the biggest fashion trends of the 2010s, but the beauty world also saw lots of cool new fads come out in the last 10 years. In fact, with the explosion of new brands, beauty tutorials, and the accessibility of makeup from all over the world, we'd argue that the past decade was the biggest for makeup and skincare so far. A full face of makeup has always been a staple for those going for glamorous looks, but never has the trend been more accessible than it is now. The eruption of beauty vloggers and Instagram selfies made learning how to do your own makeup easier than ever in the 2010s.
Also read:
10 Fashion Trends That Defined the 2010s
Here are 10 of the biggest beauty trends that took over the 2010s:
Liquid Lipstick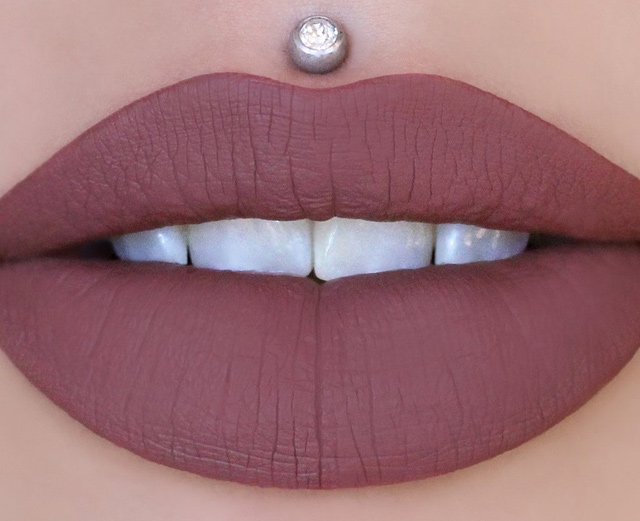 ADVERTISEMENT - CONTINUE READING BELOW
Matte lippies had their first huge surge in the 2000s and the trend came to a climax in the 2010s with the popularity of the liquid lipstick, which offers intense color payoff as well as extra-lasting power. We've seen some popular new brands—like Kylie Cosmetics, Jeffree Star, and Anastasia Beverly Hills—make waves in this decade thanks to their liquid lippies . The trend was embraced by those looking to do a full face of makeup that would last throughout their busy day-to-day schedules and look picture-perfect for selfies even after a greasy meal.
Contouring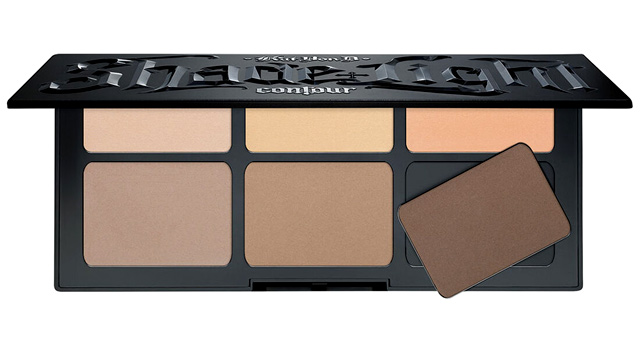 We can attribute the popularity of contouring in the 2010s to Kim Kardashian, who openly shared the sharp lines her makeup artist drew on her face in order to emphasize her most flattering features. Though the technique itself is not new, Kim K made it cool, and then everyone wanted to try it, too. Beauty junkies everywhere embraced the idea that all you needed was a cool-toned bronzer, some makeup brushes, and a little bit of practice to carve out the face shape of your dreams.
CONTINUE READING BELOW
Recommended Videos
Beaming Highlighter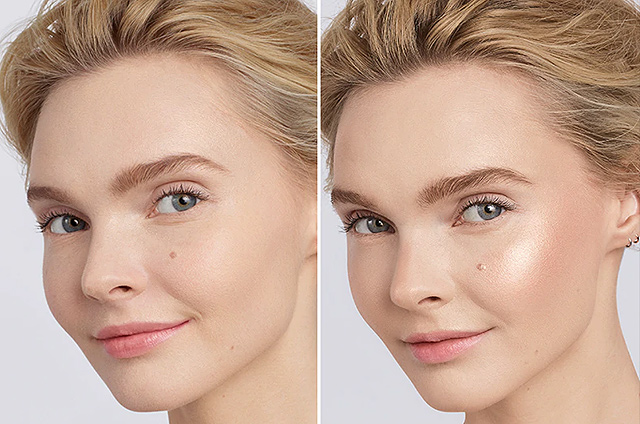 Highlighting is both contouring's antithesis and its most useful companion. It essentially does the opposite—using bright, shiny colors in order to make a part of the face appear more pronounced, rather than hiding it in a shadow. The obsession with illuminator has never been stronger, with phrases like "highlighter you can see from space" becoming fairly common among beauty junkies. From a soft, natural glow to a beaming metallic shine that sparkles from across the room, this is a trend that can fit into any beauty regimen.
Overlined Lips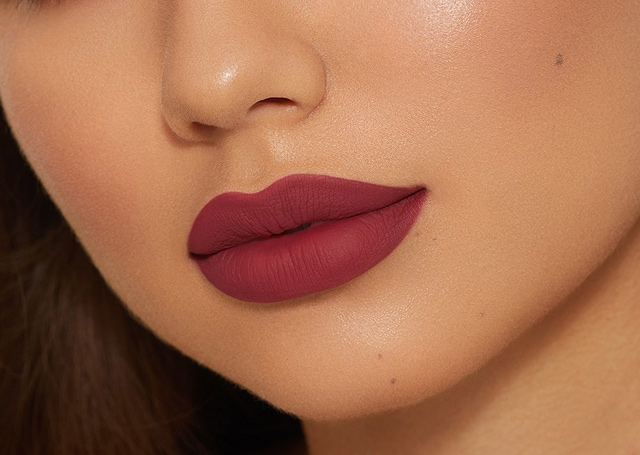 ADVERTISEMENT - CONTINUE READING BELOW
With the love for a perfectly shaped pucker (made possible by liquid lipsticks) combined with the obsession for creating optical illusions with contouring came the marriage of the two in the form of overlined lips. Kylie Jenner played a part in this beauty trend as her signature juicy lips had anyone with an Instagram account wanting the same bee-stung look. The technique simply requires some lip liner in order to draw outside of the lips' natural shape and make them appear bigger. We'd choose it over a painful lip injection, too.
All-Out Eyeshadow
With the sheer number of makeup tutorials available in the 2010s, the bar for what everyday people could do with their makeup skyrocketed and girls as young as their teens could learn how to create makeup looks that back in the day one would have to go to school to master. The technique for creating a perfect eyeshadow look in order to create dimension and shape on the lids now seems as commonplace as knowing how to connect your phone to your Bluetooth speakers. Add the popularity of winged liner and falsies (or perhaps even eyelash extensions) and it's easy to see that the eyeshadow craze has never been stronger.
ADVERTISEMENT - CONTINUE READING BELOW
Bushy Brows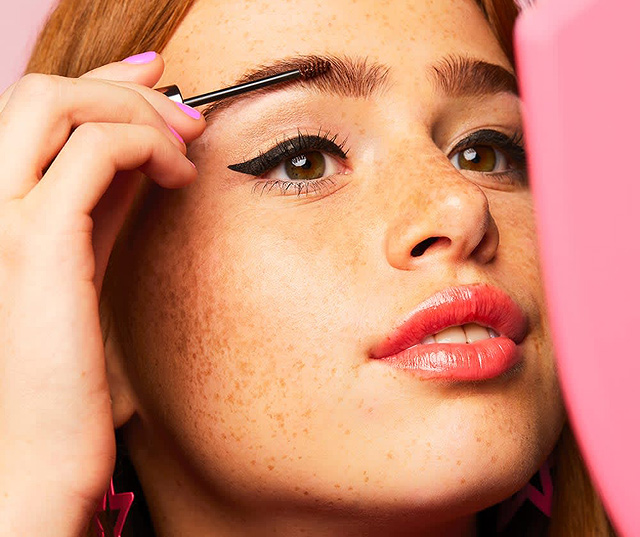 The early aughts (for reasons we can no longer remember) were obsessed with ultra-skinny arched brows, but thankfully the 2010s embraced the natural brow look in all of its bushy glory. Now, people are drawing on their brows to look fuller and stand out more than ever before. This is one trend we hope never dies—RIP to all the brow hairs we plucked away in the early 2000s that still haven't grown back.
Dewy Skin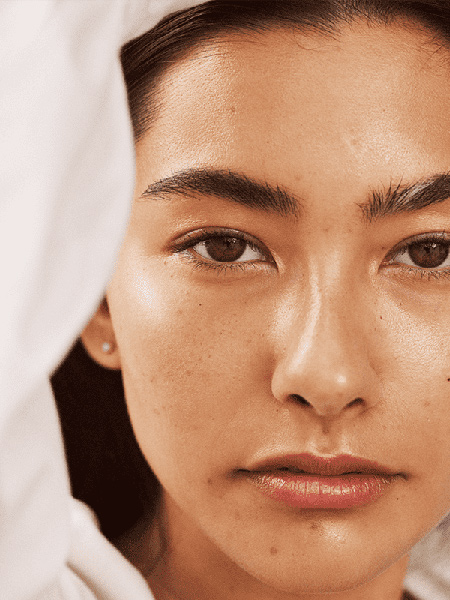 ADVERTISEMENT - CONTINUE READING BELOW
While ultra-snatched, unapologetically over-the-top makeup looks took flight in this decade, so did its antithesis: the no-makeup makeup look. The trend's less-is-more philosophy opted for a simple aesthetic that served to highlight the natural features of the face and even allowed some blemishes to shine through. The foundation of the trend was dewy skin—which tries to make skin look healthier and younger by giving it the appearance of a it-from-within glow with the use of dewy base products, facial oils, and glossy highlighters. The trend took flight even more with the popularity of natural brands like Glossier and Milk Makeup as well as the explosion of K-Beauty.
Skincare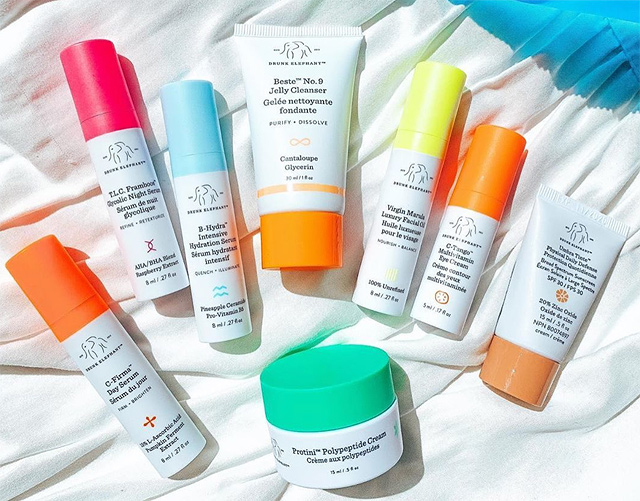 An important asset to making natural makeup work is skincare, so the two trends organically grew together. Besides just the concept that you should care for your skin the way you care for your other organs, many beauty brands embraced the idea that you could make your makeup look better if your skin was brighter, clearer, and healthier. The 10-step skincare routines would've sounded crazy in the aughts, but now no one bats an eye.
ADVERTISEMENT - CONTINUE READING BELOW
K-Beauty
Pretty much all things Korean exploded in the 2010s from tourism to fashion to music to TV shows to films and of course, beauty. The makeup style, which includes glass skin and gradient lips, introduced a refreshing change from Western makeup and was embraced by beauty junkies everywhere. K-Beauty also introduced skincare trends like face masks, cushion compacts, and pimple patches. Now, Korean beauty brands like Innisfree, COSRX, Dear Klairs, Banila Co., and more are available at pretty much every mall and online shop—unheard of a decade ago.
Inclusivity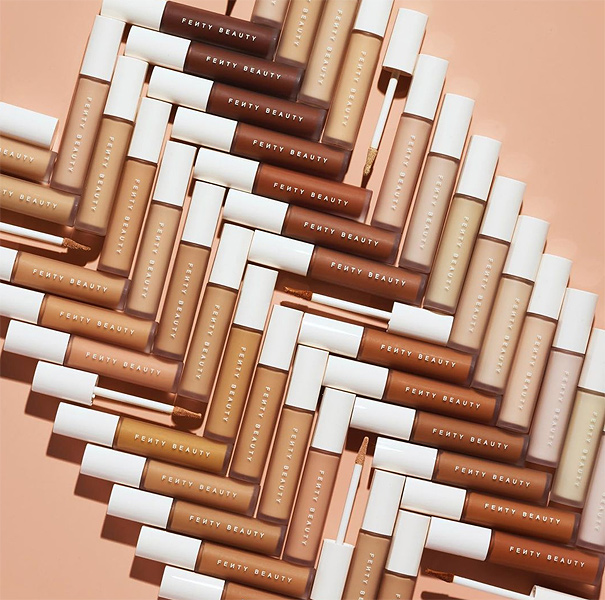 ADVERTISEMENT - CONTINUE READING BELOW
When Rihanna released her much-awaited line of Fenty Beauty cosmetics with 40 shades of foundation, beauty junkies of all skin tones around the world rejoiced—and decided they would no longer settle for less. As a result, many brands followed suit and  released foundation lines (as well as other products like eyeshadow, concealer, and blush) that catered to every shade and undertone under the sun.
Share this story with your friends!
---
Help us make Spot.ph better!
Take the short survey
Load More Stories