Products recommended on our websites are independently selected by our editors. If you buy something through our links, Summit Media may earn an affiliate commission at no extra cost to you.
(SPOT.ph) When you think of three slanting stripes, what comes to mind? Depending on the context, it might mean just a couple of parallel lines in a row (or horror of horrors, some sort of math problem). But when you put them on sneakers—well, now you have our attention. Sneakerhead or not, you'd instantly recognize the three stripes logo from a mile away. Yep, we're talking popular footwear and apparel brand adidas and their instantly recognizable logo. No doubt their classic silhouettes and head- plus feet-turning updates have made their way into your (and everyone and their mothers, if we're being honest here) wardrobe—the Stan Smiths, if we're being more specific. We lay down the brand's story and pieces you need to cop below.
ADVERTISEMENT - CONTINUE READING BELOW
Also read: 10 Minimalist Adidas Sneakers for the Low-Key Dresser
The Beginning of Adidas Sneakers
Adidas traces its way back to 1924, in the small town of Bavaria, Germany. First, there was the "Gebrüder Dassler Schuhfabrik" or the Dassler Brothers Shoe Company, which was helmed by Adolf "Adi'' Dassler, the founding father of Adidas, who was later joined by brother Rudolf. They made leather spiked athletic footwear before a town-splitting dispute sent siblings down separate paths.
Rudolf went ahead to start another well-known brand called PUMA (but that's another story for down below) and, Adolf or "Adi'' went for a fresh start and a name change with "Adi Dassler adidas Sportschuhfabrik" officially in 1949 along with the shoe that donned the world-famous logo we've come to know. The story goes that the mark was first seen in the 1940s on Finnish athletic footwear brand Karhu Sports, and Adidas later acquired it in exchange for the 1952 equivalent of €1,600 and two bottles of whiskey.
Worn by gold medalists and record breakers, the "Three Stripes" also saw the victory of the German national football team against the unbeatable Hungarians in the 1945 World Cup Final. This led to the brand becoming a household name in the local playing field, and eventually even internationally. Adidas even delivered the official ball in the 1970 FIFA World Cup. Two years after, in 1972, another famous logo from the brand was born: the Trefoil, which decorated adidas' apparel and shoes.
"From Herzogenaurach to the world: the 3-Stripes kept expanding to more and more sports throughout the years," said Adidas on their website.
Popular Styles of Adidas Sneakers
Stan Smith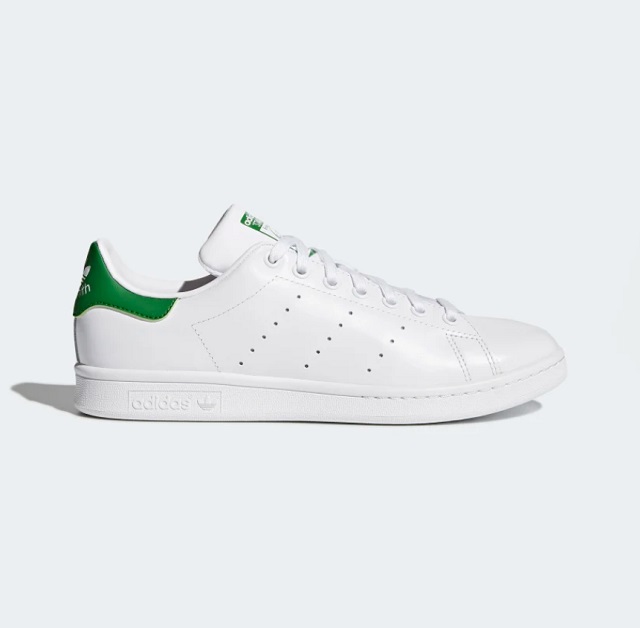 ADVERTISEMENT - CONTINUE READING BELOW
Ah, who wouldn't know these white leather kicks from Adidas? Called the Stan Smiths, these classic pairs were named after the world's number one tennis player, Stan Smith, in the 1970s. The timeless and versatile silhouette is considered to be the first-ever leather tennis shoes, and has been around since the 1960s (then originally called the Haillet).
Available online.
Continental 80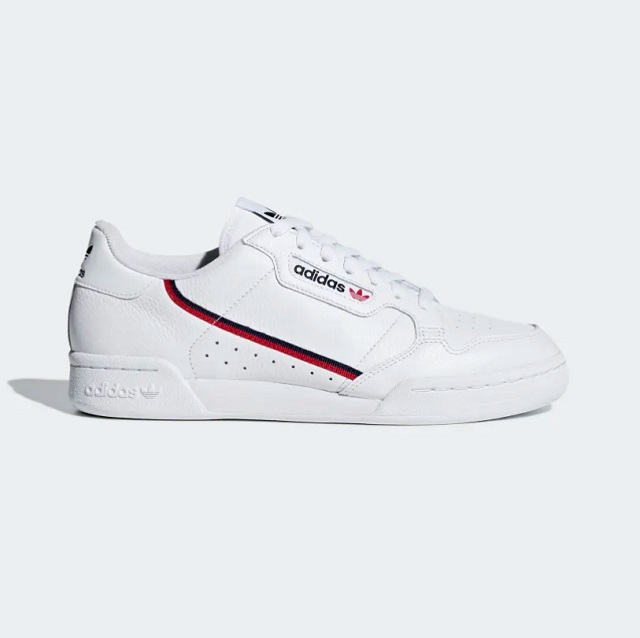 ADVERTISEMENT - CONTINUE READING BELOW
The Continental 80 was a re-release in 2018 of the 1980s Continental. The tennis shoe hits all the nostalgic notes, adding a cool vintage touch in simple, crisp white sneakers with only a scarlet red and collegiate navy stripe across the center.
Available online.
Gazelle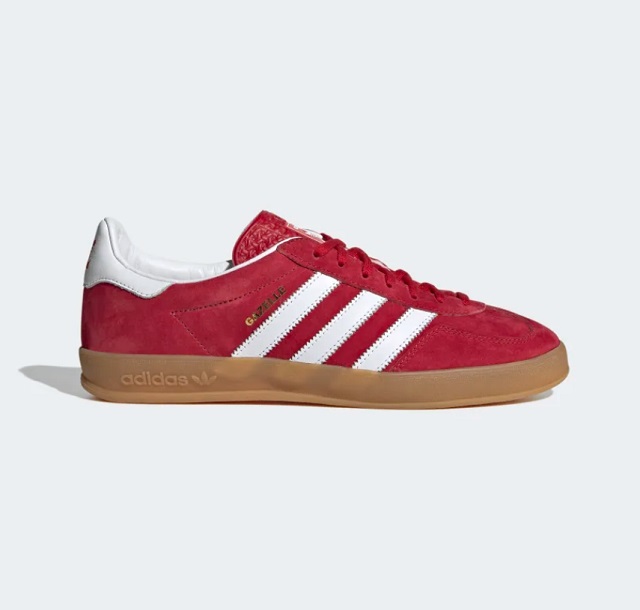 Gazelle was the first shoe from The Three Stripes brand to be made with suede. The fashion trainer shoes hit the shelves in 1966 in the OG blue and red colorways made for indoor and outdoor sports. The classic silhouette has since become a staple not just on training grounds but also out in the streets considering its popularity throughout the decades.
ADVERTISEMENT - CONTINUE READING BELOW
Available online.
Forum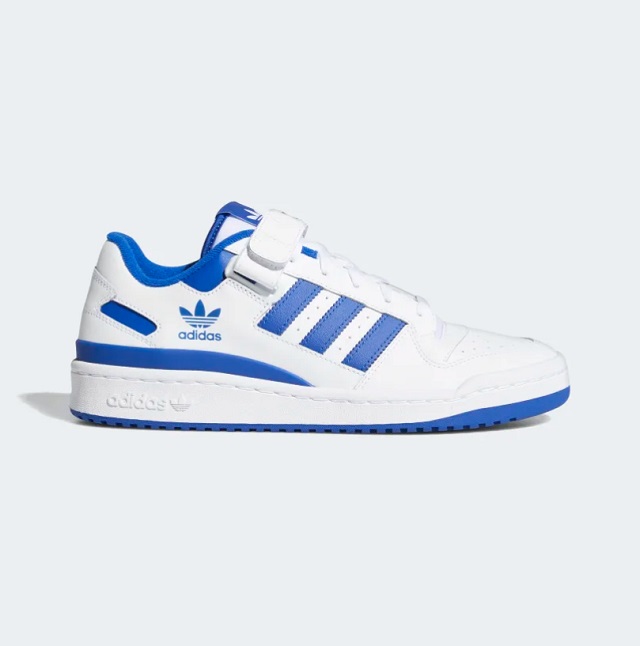 The Forum was originally a basketball sneaker that debuted in 1984 and was the first in the brand to have various models: low, mid, and hi-top.
Available online.
Samba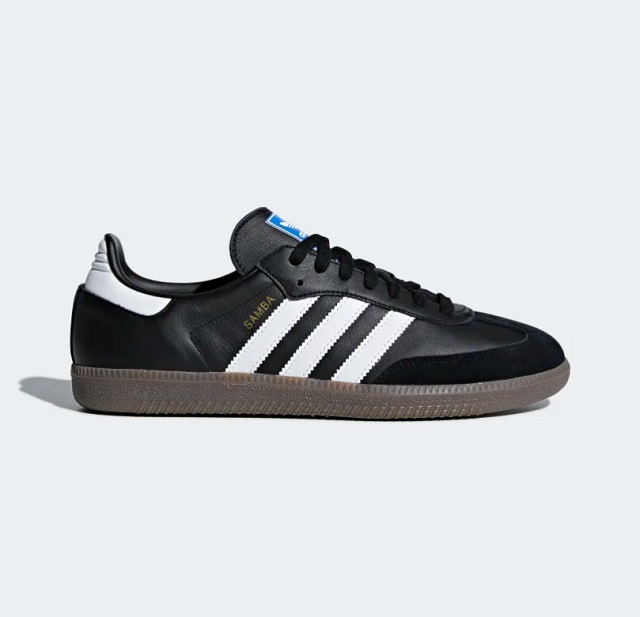 ADVERTISEMENT - CONTINUE READING BELOW
First produced in 1949 and designed by the Adidas founder himself, the Samba is made for football players to train on icy or frozen ground. The most popular colorway is said to be the black with white stripes. It is considered to be The Three Stripes' second-best selling model overall, right behind the Stan Smiths, and the longest-running style.
Available online.
Superstar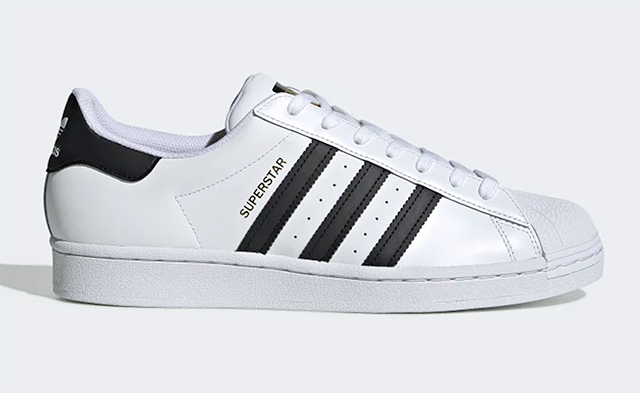 ADVERTISEMENT - CONTINUE READING BELOW
This classic style was first made for basketball courts in 1969. It has a bulky leather upper, a rubber shell toe cap, and of course, the thick and bold three stripes. You've seen this on basketball superstar Kareem Abdul-Jabbar, which propelled these pairs to fame even more. These pairs also crossed over to music and hip-hop culture, which then led to a wider audience that led it out of the court and into the streets, courtesy of Run-D.M.C and the hit song "My Adidas."
Available online.
Adidas Sneakers Collaborations
Jappy Agoncillo x Adidas PH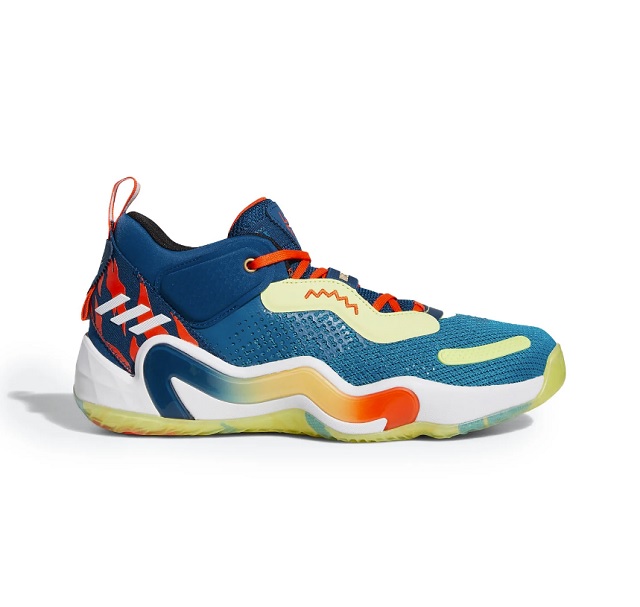 ADVERTISEMENT - CONTINUE READING BELOW
Filipino illustrator and muralist Jappy Agoncillo tells the story of NBA All Star player Donovan Mitchell's roots with a colorful combination of Manila's iconography and Agoncillo's love for superheroes through the D.O.N Issue 3 "Origin Story" Adidas pairs.
Adidas Originals x Human Made Stan Smith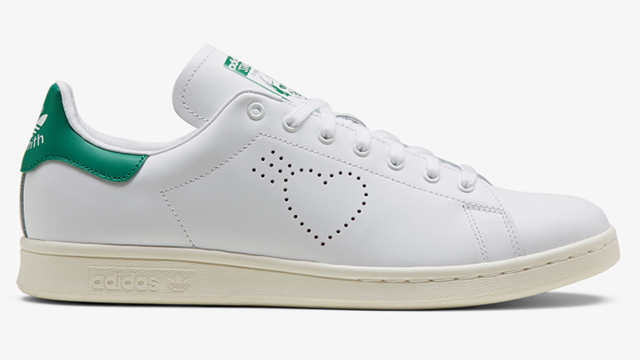 ADVERTISEMENT - CONTINUE READING BELOW
It's the Stan Smiths that we love, but with a subtle design that you'd still fall in love with. Pun intended, because the collaboration had the minimalist version of Japanese brand Human Made's signature heart-shaped logo with cupid's arrow stuck to it on one side and the Three Stripes logo decked out in heart-shaped perforations on the inner side of the shoe.
LEGO x Adidas ZX 8000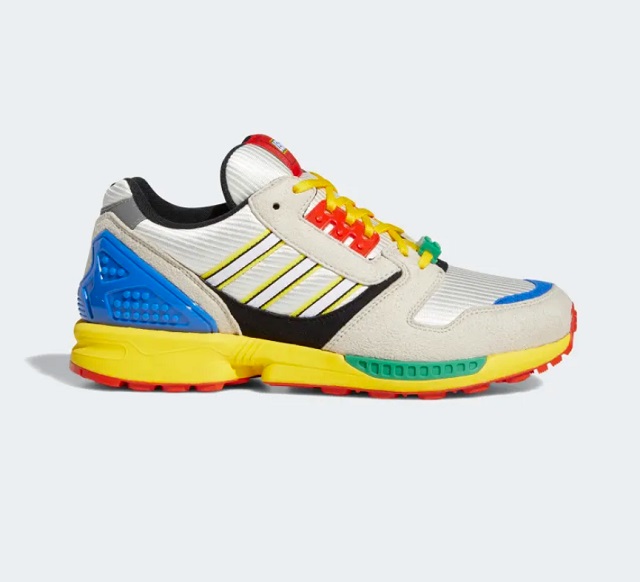 ADVERTISEMENT - CONTINUE READING BELOW
The ZX 8000 gets playful with legos in this colorful collaboration. The ZX 8000 is decked with bright hues with some lego details decorating the canvas. A lone lego block is on the end of the laces with LEGO's brand logo on the tongue.
Egg Fiasco x Adidas Ultraboost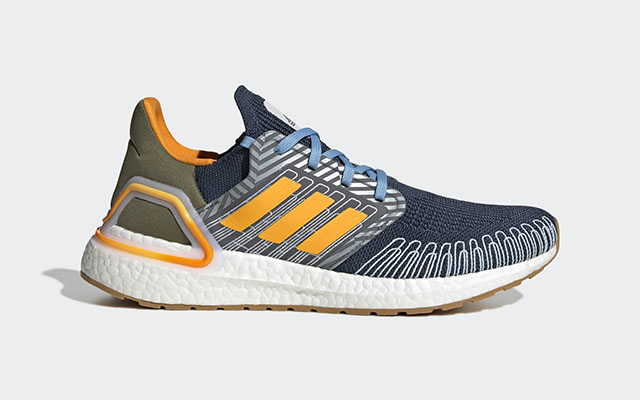 ADVERTISEMENT - CONTINUE READING BELOW
In 2021, Painter Greg Guleserian, aka Egg Fiasco, was one out of six designers Adidas tapped to design pairs that "celebrate the diverse identities and culture in the region." He decorated a pair of Adidas' Ultraboost inspired by his childhood memories, with a predominantly navy blue, shades of green, and gray and bright pops of yellow as seen on the famous three-stripes.
Also read: Footwear Feuds: The Startling History Behind Some of the Most Famous Sneaker Brands
Fun Facts Behind the Adidas Sneakers Brand
So we touched a bit on that sibling rivalry in the brand's history, so let's now go a little deeper. It may be pretty hard to believe that two of the world's biggest footwear brands, Adidas and Puma, came from just two siblings, but it seems their success cost them quite a lot. The Dassler Brothers had a shoe factory together before World War II, dubbed Geda. This business was met with so much success that athlete Jesse Owens won four gold medals wearing a Geda pair in the 1936 Olympics in Berlin. 
ADVERTISEMENT - CONTINUE READING BELOW
Their story takes a turn for the worse after the war; now while the details are fuzzy, it's safe to say the two brothers never made up. And seeing as their hometown of  Herzogenaurach was their base of operations, things got messy even for the townsfolk. After Rudolph went on to found Puma, the town became home to both brand's headquarters—which stood within walking distance from one another. Families across the town became split as well, depending on their employer.
So the town remained mostly split between Adidas and Puma families through the decades, with folks risking the wrath of their own family and friends should they befriend someone who works for the "other" company. It wasn't until September 2009, when neither companies were no longer ran by descendants of the two brothers, that a symbolic football match was held at Herzogenaurach between Adidas and Puma employees.
Links are updated regularly and as much as possible but note that products can run out of stock, discounts can expire and listed prices can change without prior notice.
ADVERTISEMENT - CONTINUE READING BELOW
Share this story with your friends!
---
Help us make Spot.ph better!
Take the short survey
More Videos You Can Watch
Load More Stories