Products recommended on our websites are independently selected by our editors. If you buy something through our links, Summit Media may earn an affiliate commission at no extra cost to you.
(SPOT.ph) While everyone's planning on diving into the deep blue sea, soaking up the vibes by a swimming pool, or generally just beating the summer heat elsewhere—you, as a thrill-seeking individual, will be going out of your comfort zone: trudging through a path to the mountains, sleeping out in the wild, a.k.a. on the nearest camping ground around the Metro. Yup, you're one of the few legitimately choosing that path. Kudos. Now, one very important and basic thing you should carry with you is your tent because, well, how and where else would you sleep? No camping without one. 
Also read: 10 Car-Camping Destinations Near Metro Manila

Here are cool camping tents you can buy in Metro Manila:
Since tents are going to be your temporary shelter while in the great outdoors, they should be durable and comfortable. One thing to look for is their ease of use. We don't want to exert all of our time and effort setting them up or dismantling them, right? By the time you're done you'd be too exhausted to do anything else, like cook and other necessities to stay alive.
ADVERTISEMENT - CONTINUE READING BELOW
Next, make sure your tent is weatherproof. The weather can be quite unpredictable, like your ex's feelings—okay, so not the point.  At least when you pick a tent that is waterproof and has sun protection (both of which we get a taste of in a tropical country like the Philippines), you can be prepared for whatever weather. Check your tent's material and make to be sure.
Ventilation, is very important as well, because you wouldn't want to feel like you're suffocating inside your tent, right? After all, camping allows you to be one with nature, disconnect from the city and all the hustle and bustle it entails, and just breathe. 
Whether you're a beginner or an old-timer looking for upgrades or replacements, check out this list of camping tents you can cop online.
Camping Tents for Solo Campers
Outdoor One-Person Tent (P12,318.09) from Poler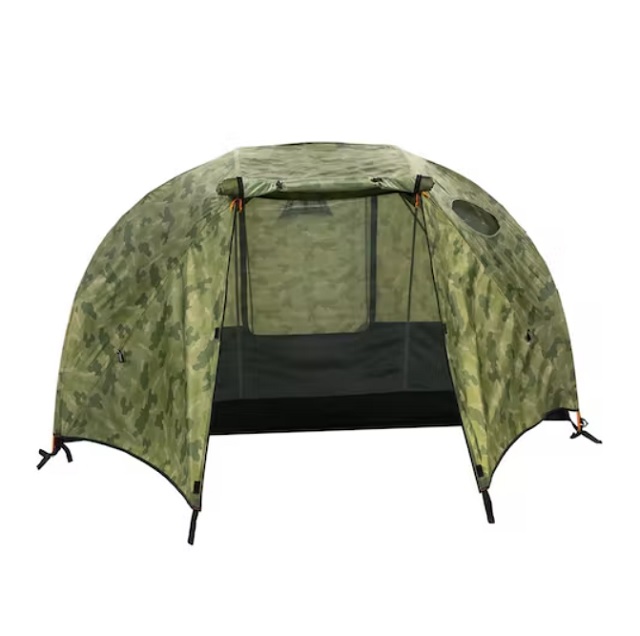 Love going solo? You, your bags, and your imaginary friend (just kidding) will have plenty of room inside this one-person tent from Poler. The tent, designed for three-season use, has one large door and eye-shaped window with waterproof polyester rainfly and groundsheet to keep droplets of rain from getting into your temporary outdoor home. It is also equipped with a mesh body and an air vent that allows more airflow so you could keep (your) cool when inside. It also comes with a handy repair kit for emergencies.
Available online.
MH100 Tent (P2,390) from Quechua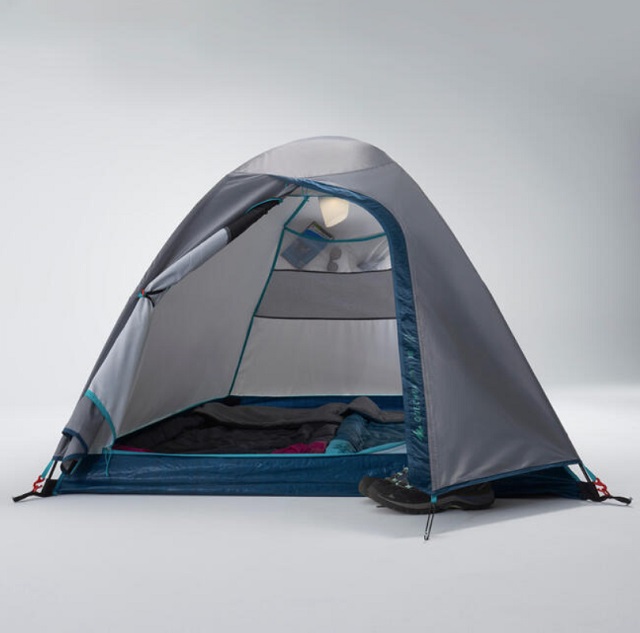 ADVERTISEMENT - CONTINUE READING BELOW
Okay, hear us out. This tent is said to be for two people, but just in case you're a solo traveler who loves a lot of extra space yet want one that can easily be pitched alone, then this basic one is for you. It has a standard dome structure for more room and a vent at the back for good airflow, not to mention that it is waterproof and durable, and can withstand wind going at 40 kph near the ground. It weighs up to 2.4 kilograms. With a price tag of P2,390, it's also perfect for campers on a budget.
Available online.
For duos
Two-Person Ridgeline Backpacking Tent (P10,530) from Coleman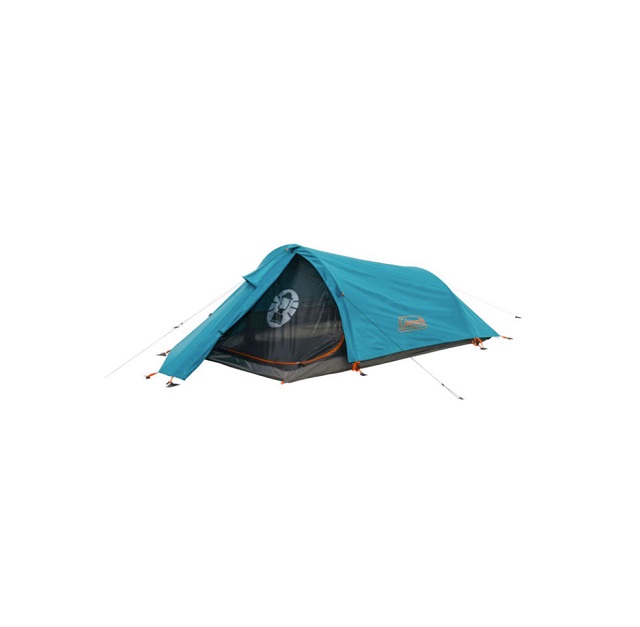 ADVERTISEMENT - CONTINUE READING BELOW
Looking for a backpacking, hiking, and touring buddy? You'll find one with this compact and lightweight tent from Coleman. It only weighs approximately 1.4 kilograms so you won't be weighed down no matter how far or high you go. This tent is suitable for three seasons, with wind resistance up to 100 kph. It has full ultra-fine mesh as your screen for your cool and comfort in hot, warm, or humid weather (two things we're very familiar with in a tropical country like the Philippines). You can comfortably fit two of your sleeping bags inside.
Available online.
P Series Aluminum Poles Tents (P5,496) from Naturehike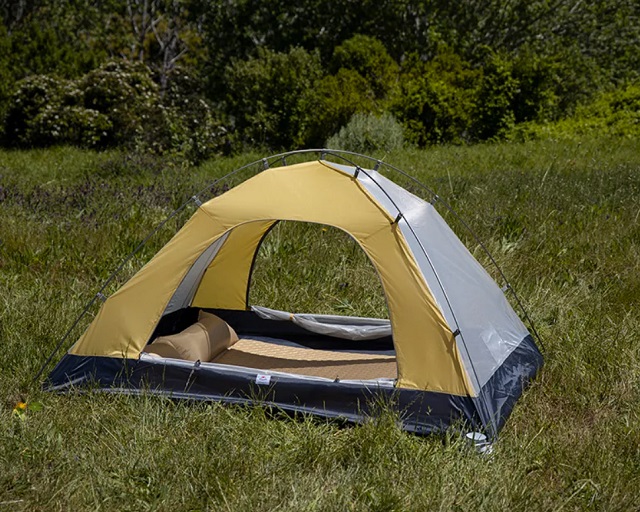 ADVERTISEMENT - CONTINUE READING BELOW
Windproof? Check. Waterproof? Check. Breathable, durable, and lightweight? Triple check. This Naturehike tent has all you may need in a camping tent. It can fit up to four people, but it'll be best for only two to have some space for your luggage and other camping gear. You can also set up a sunshade when you want to lounge around, maybe do a little bit of reading, people watch or, really, just zone out outside without the harsh sun hurting your skin or the rain dropping onto your head. It has mesh storage bags inside so you have plenty of space for your personal belongings.
Available on Lazada.
Also read:
10 Campsites In and Around Antipolo for Stargazing
10 Places Where You Can Wake Up to a Sea of Clouds
Camping Tents for Small Groups
Outdoor Automatic Tent (P7,999) from Camel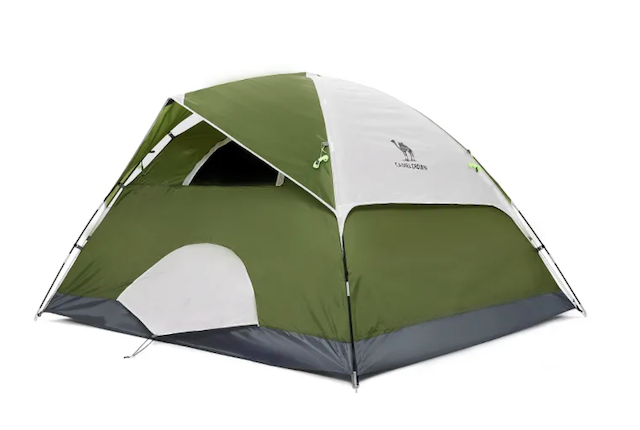 ADVERTISEMENT - CONTINUE READING BELOW
Your group of friends finally going on that adventure you've been planning for months, nay, years? Whether you're going camping, hiking, on a picnic, or any activities in the great outdoors, and you need a reliable, easy-to-pitch tent, this dome-shaped one from Camel is perfect for you. It can accommodate up to four people inside and is made with water-resistant fabric, so you can rest easy when it rains with your friends or family inside the roomy tent. It has breathable and mosquito-proof screens, too. There is a hook on the inside of the tent you can hang your light and storage pockets you can store your belongings.
Available on Lazada.
Black Tower Tent With Tarp (P7,700) from Mountainhiker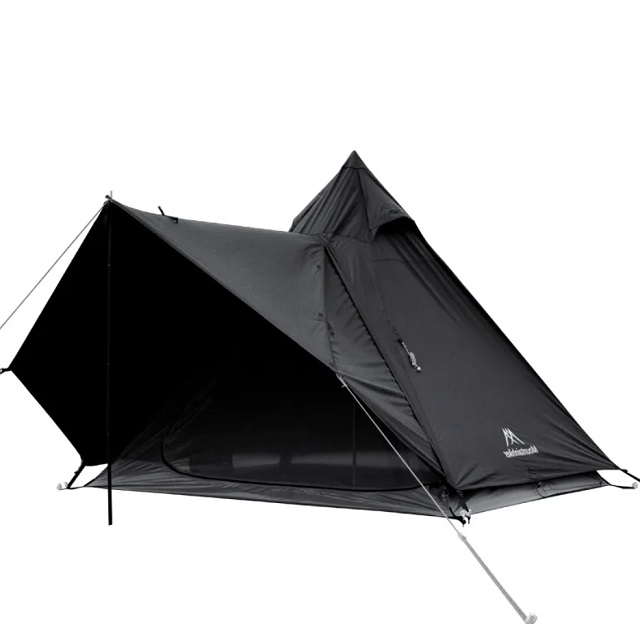 ADVERTISEMENT - CONTINUE READING BELOW
Camping, but make it sleek and sexy. How? With this all-black tent from Mountainhiker. As its name suggests, this tower tent has a triangular, teepee-styled form with a front door curtain that you can set up to be a sunshade. The color (plus the breathable inner mesh) also allows you to get a well-deserved shut-eye no matter the time of day and some privacy. It weighs around 4.8 kilograms and can fit up to four people. If you still want it luxe, then this is your option.
Available online.
Three Person Two Second Fresh & Black Tent (P5,290) from Quechua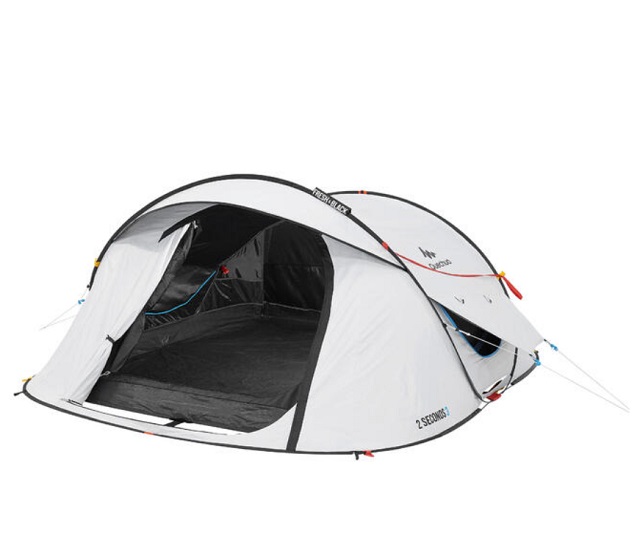 ADVERTISEMENT - CONTINUE READING BELOW
This camping tent from Quechua won't make you waste time and effort setting up and taking it down with its two-second pitching system and free-standing structure, just perfect for beginners. You can also sleep easy thanks to its Fresh & Black patented exterior fabric that allows almost no light to come in even in the day and its mechanical air vents. Oh, and did we mention that it is waterproof, too?
Available online.
Camping Tents for Big Groups
Inflatable Camping Tent Air Seconds 4.1 F&B (P26,190) from Quechua
ADVERTISEMENT - CONTINUE READING BELOW
Another one from Quechua, but this time bigger and has more rooms. Yep, rooms. It has a separate bedroom and a living room. Despite this, you won't have trouble assembling or dismantling this tent with an air pump, courtesy of its all-in-one inflatable structure and pre-assembled bedroom. And just in case you like sleeping in the dark (as if sleeping in the wild isn't scary enough), the bedroom is equipped with a black fabric that guarantees 99% darkness. This tent is waterproof and can withstand winds of around 60 kmh (Force 7).
Available online.
Camping Living Room - Base Arpenaz (P7,890) from Quechua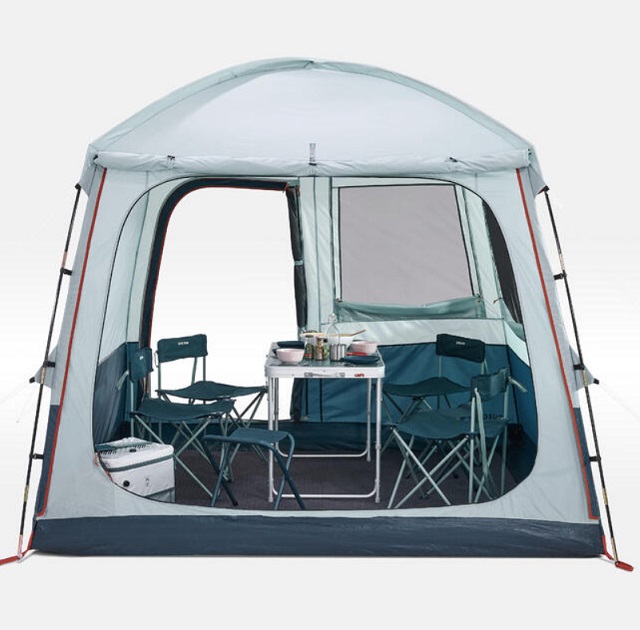 ADVERTISEMENT - CONTINUE READING BELOW
Sleeping outside means we're somehow vulnerable to pests and insects, especially mosquitos. They're nasty little buggers who make us itch all over and guarantee a bad night's sleep.  That's why it's important for tents to have mosquito nets to keep them away. This one has three of them, so the six people who will fit inside will have a mosquito-less free space. Not to mention that it has a waterproof and UV radiation filter with UPF30 fabric. You'll have more room to move around freely with this large tent.
Available online.
Camping Tents for Car Campers
Carside Tent (P39,995) from Coleman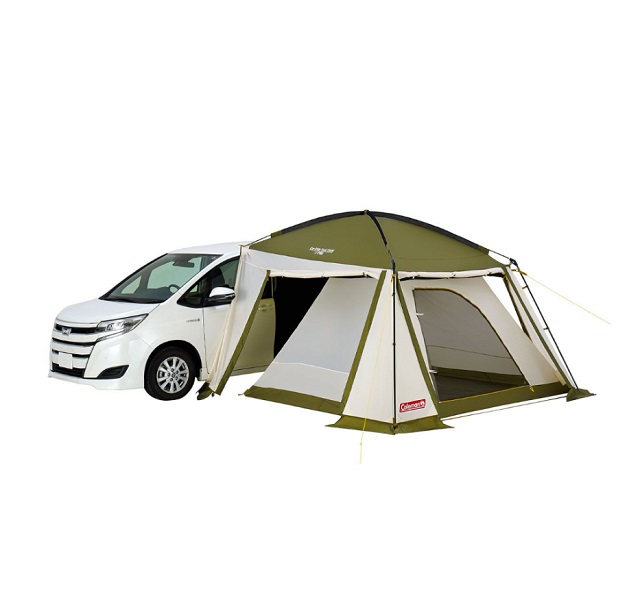 ADVERTISEMENT - CONTINUE READING BELOW
If you're a family who loves camping and goes on trips with your car, set up this carside tent at your nearest camping spot. You can connect it to one side or at the back of your car and easily move and shuffle your things on the inside. Yup, you won't have to lug them around back and forth every single time you set up camp. It can fit up to five people. 
Available online.
Also read:
10 Beginner-Friendly Hiking Destinations Near Manila
10 Challenging Hiking Destinations Near Manila
Links are updated regularly and as much as possible but note that products can run out of stock, discounts can expire and listed prices can change without prior notice.

Share this story with your friends!
---
Help us make Spot.ph better!
Take the short survey
More Videos You Can Watch
Load More Stories