Gift Guide: 30 Gift Ideas Under P3,000 Perfect for Your Parents
We know it's tough to find the perfect present for your parents.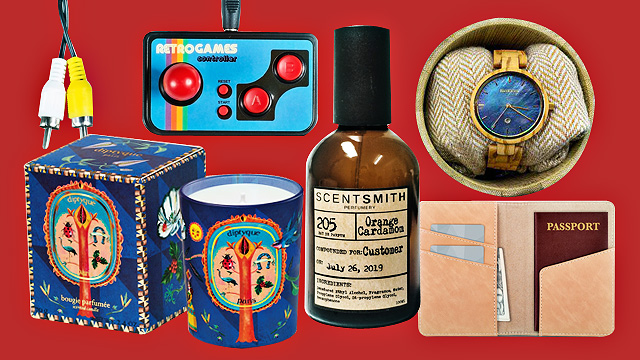 (SPOT.ph) Gift shopping for your coworkers, friends, and siblings is tough enough as it is...but nothing's harder than finding the perfect present for the two people who brought you into this earth and literally gave you the life that you have right now—your parents. Don't worry, we're here to help you find the best gift for your mom and dad!
Also read:
Gift Guide: 30 Gift Ideas Under P300 for Your Coworkers
Gift Guide: 30 Gift Ideas That Are P500 And Under Perfect for the Squad
Gift Guide: 30 Gift Ideas Under P2,000 Perfect for Your Siblings
Here are 30 gift ideas under P3,000 perfect for your parents:
GIFTS FOR MOM
Minimal Tote Bag (P1,495) from Zara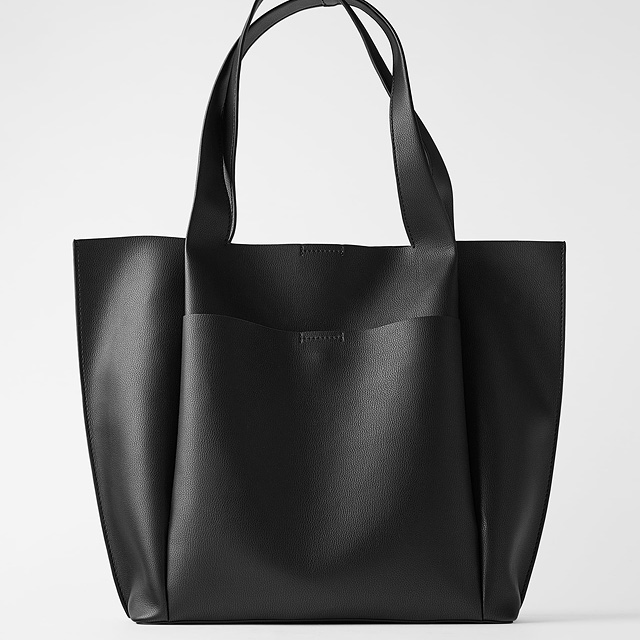 Nothing like a good ol' utility bag to make your mom happy! This tote from Zara has a versatile design and comes in a classic black color. Watch her toss everything in this functional tote and dash out the front door—it can fit all her essentials and even some extra space for things like snacks or shopping finds.
ADVERTISEMENT - CONTINUE READING BELOW
See a list of Zara stores.
Llanura Ring (P1,320) from Omii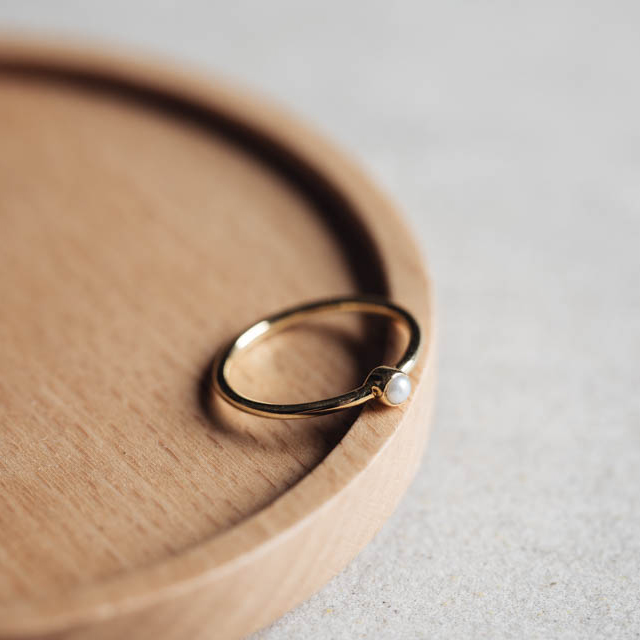 CONTINUE READING BELOW
Recommended Videos
Who says understated can't have huge effects? This Llanura ring (which, btw, means "simple" in Spanish) features a delicate gold band with a single, teeny-tiny, lovely freshwater pearl adorning it. Just a little something to spruce up your mom's outfits and add on some maximum impact.
Available online.
Roller Blend Set for Women (P699) from Luna Maia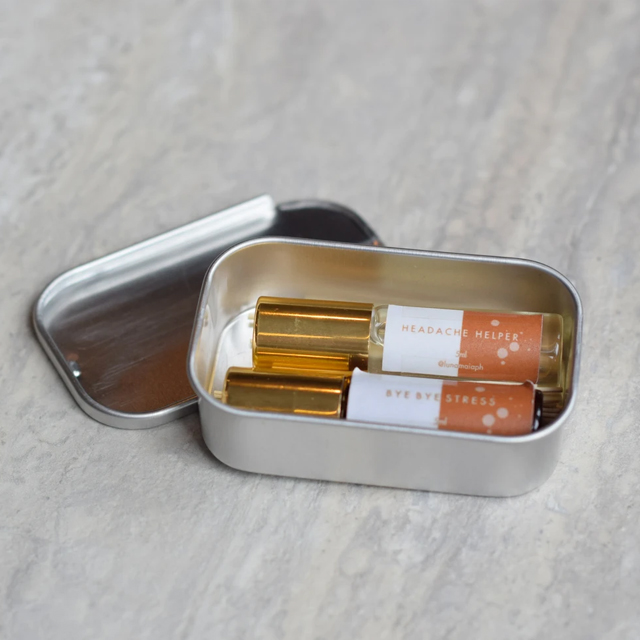 ADVERTISEMENT - CONTINUE READING BELOW
Help Mom avoid rummaging through her bag for bottles of essential oils through this Roller Blend Set. The whole case, which perfectly fits in a small purse, includes a pair of essential oil blends—one for headache and one for stress. That's one less thing to worry about!
Available at Common Room.
Lean in Blush (P2,690) from Renegade Folk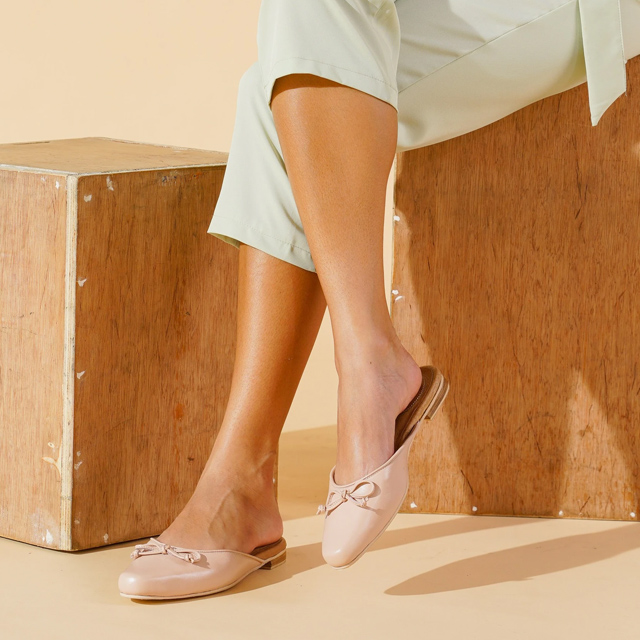 This gorgeous blush pair is perfect for your mom's everyday looks. Apart from its easy slip-on style, cute bow accent, and genuine leather material, it also features soft soles, making it a comfy pair to wear on the daily.
See a list of Renegade Folk stores. 
Acca Kappa White Moss EDC (P2,300/50ml)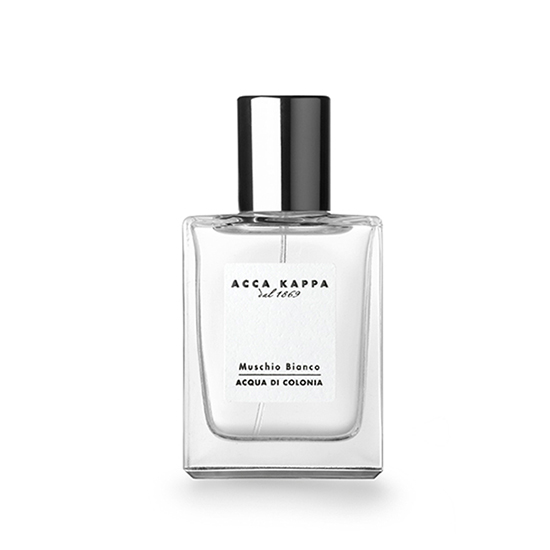 ADVERTISEMENT - CONTINUE READING BELOW
A signature scent is a subtle but effective way to leave an impression. If Mom is still using the same fragrance she's had for, well, forever, help her experiment and possibly find a new fave. Acca Kappa's White Moss has a fresh, unisex scent that was designed to conjure the Italian countryside, with notes of lemon, juniper, and cedar wood. 
Available at Rustan's.
Starbucks x Stojo Collapsible Cup in Sage (P1,250) from Starbucks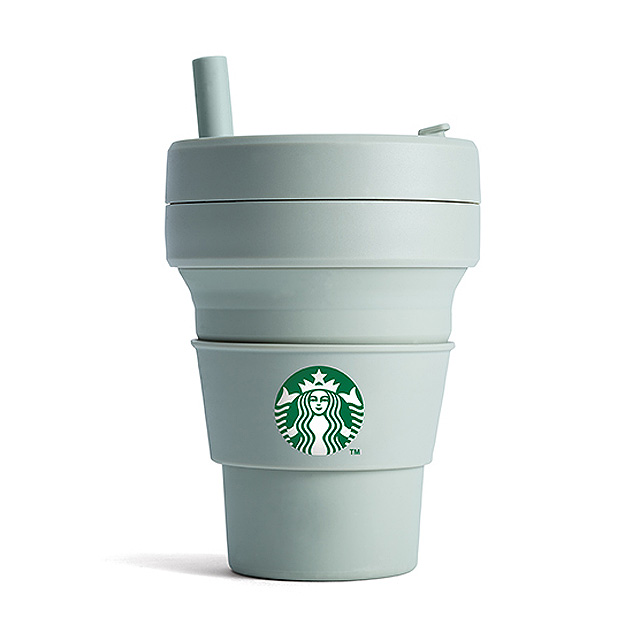 Moms these days seem to love the whole reusable cup/bag/straw trend (which we're hoping is a trend that'll stay for good). Who says our parents can't get behind the Save the Environment movement? This cup from Starbucks is not only super handy, it's cute and it comes in a color Mom would love!
See a list of Starbucks branches.
Mum Letters Dangle Charm (P2,890) from Pandora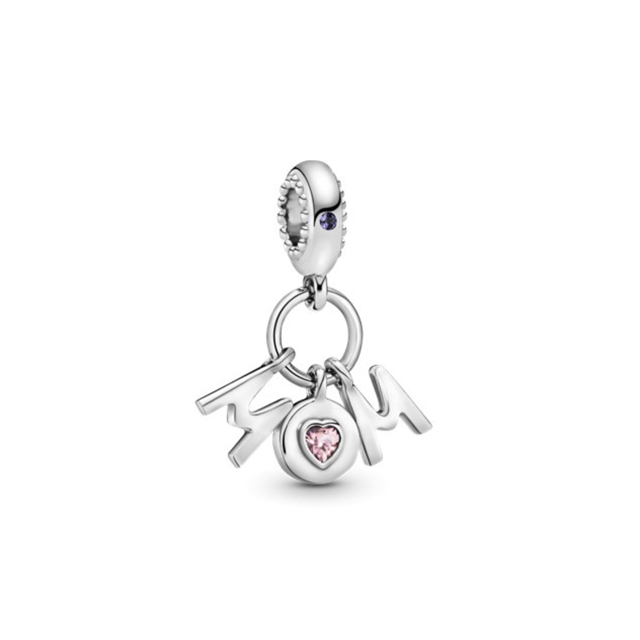 ADVERTISEMENT - CONTINUE READING BELOW
It can be especially difficult shopping for Mom because it seems like she has everything, but this dangle charm might just do the trick. Made with sterling silver and accented with pink and purple stones, this charm strikes the right balance between luxe and feminine and is bound to go with everything else she owns in her closet. 
See a list of Pandora stores. 
Women Marimekko Long-Sleeve Dress (P1,990) from Uniqlo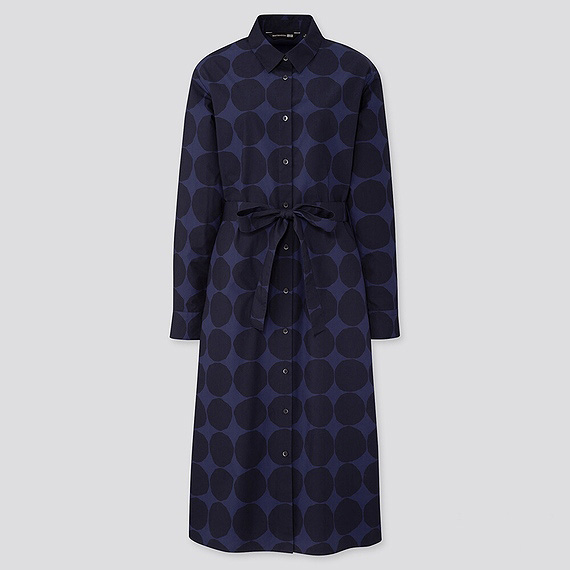 Here's what Mom can wear to ring in the new year: this polka dot long-sleeve dress from Uniqlo's latest Marimekko collection is subtle enough for her taste but bold enough to make a statement. It'll help her look stylish without exerting too much effort!
See a list of Uniqlo stores. 
Half Moon Mirror (P2,890) from Nooke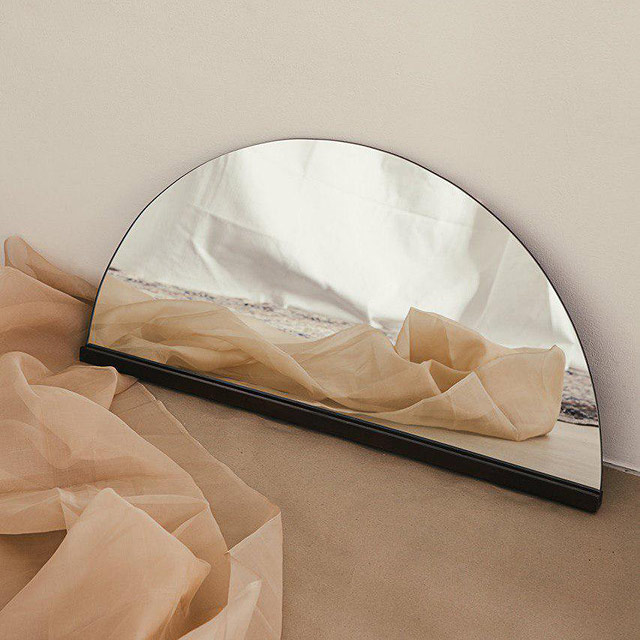 ADVERTISEMENT - CONTINUE READING BELOW
If your mom is always redecorating the house, she'll love this half moon-shaped mirror from Nooke. It will add a fresh, modern touch to any space and create the illusion of a bigger room. Teach her the art of the mirror selfie and she'll never grow tired of sharing photos of it with her fellow titas.
Available online. 
Blissful Amber Small Candle (P2,350) from Diptyque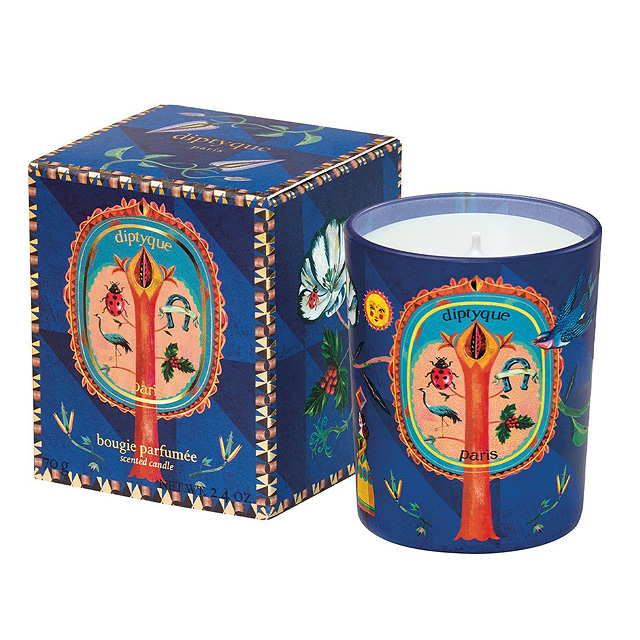 This gift guide wouldn't be complete without a candle, and this one from Diptyque is something your mother will love. It'll leave the house smelling like amber and lavender with a hint of musk, instantly putting her in a peaceful mood.
Available at Rustan's.
GIFTS FOR DAD
Hip Flask Black Brogue Monkian (P2,950) from Ted Baker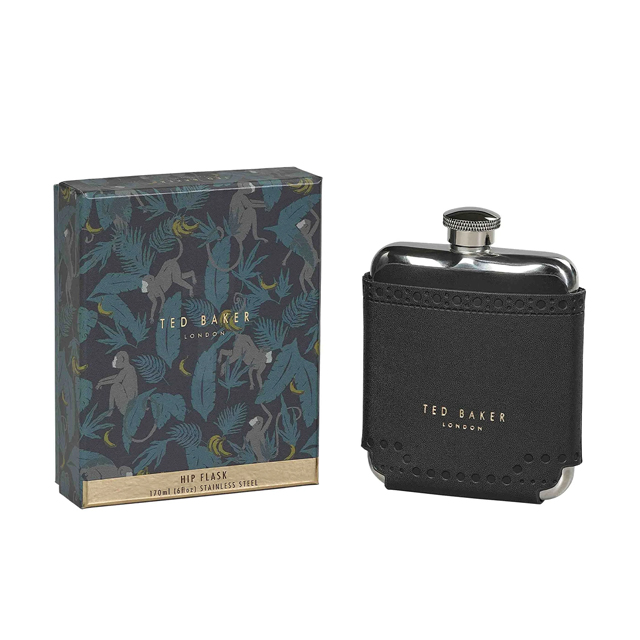 ADVERTISEMENT - CONTINUE READING BELOW
If your dad is a whiskey guy, he'll thank you for this cool hip flask from Ted Baker. It's made from stainless steel and comes with a faux leather case with brogue details for a better hold.
Available at Rustan's. 
205 Orange Cardamom (P1,198) from Scentsmith Perfumery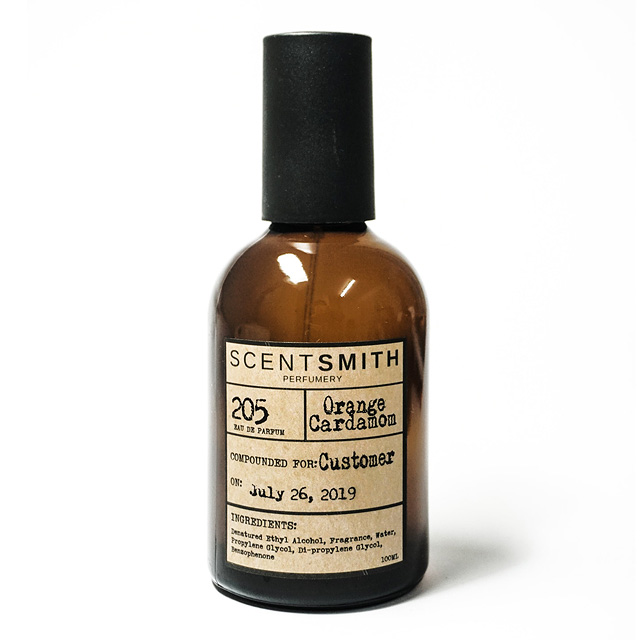 Keep Dad smelling fresh with this perfume from local fragrance brand Scentsmith. It's got a floral and woody scent with notes of cardamom, lavandin, and patchouli—a great blend of fresh, floral, and spicy.
Scentsmith Perfumery is at Greenbelt 5, Robinsons Place Manila, and SM Megamall.
Wallet With Coin Pocket - Black (P2,950) from C-Secure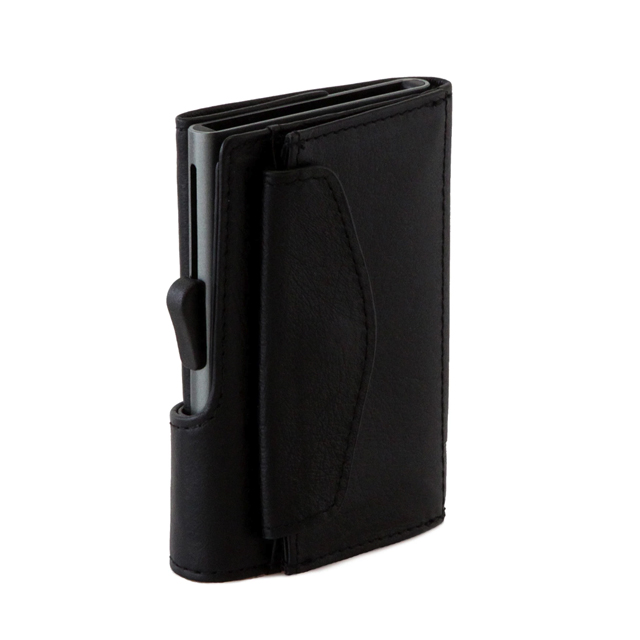 ADVERTISEMENT - CONTINUE READING BELOW
This is the only wallet your dad will ever need—it's made from genuine leather, has two card slots, a pocket for bills, some space for coins, and even has a built-in card holder that can hold up to six cards! Plus, it's equipped with an RFID blocker so your dad's information stays safe. 
Available at Rustan's.
Wooden Watch in Tubbataha (P2,990) from Narra Watches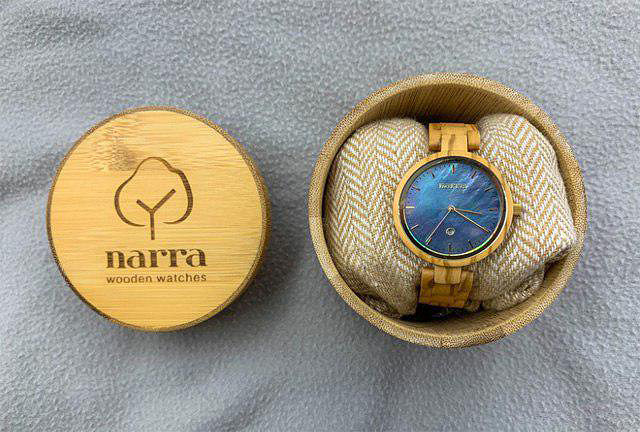 Help your dad keep track of time with this wooden piece from Narra Watches. It does the obvious of telling what hour it is, but its rich dark finish and opulent blue mother-of-pearl face can fit your dad's casual everyday looks without looking out of place, but can also be the perfect addition to a dressier outfit.
Available online.
Three-Piece Wine Bottle Accessory Kit (P1,250) from Kikkerland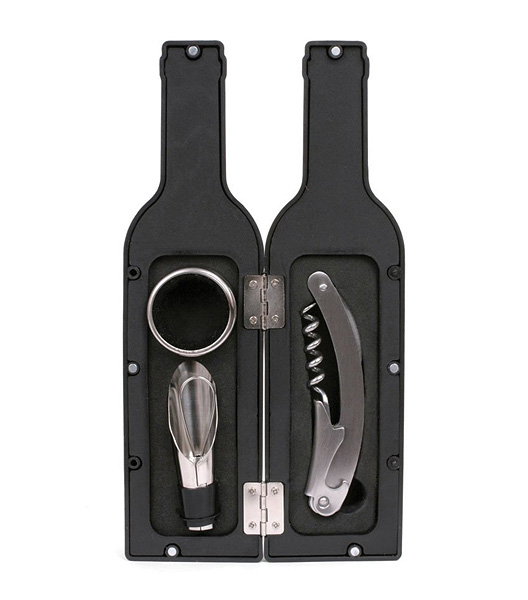 ADVERTISEMENT - CONTINUE READING BELOW
If Dad's a wine lover, this kit is something he needs at home. It includes a wine key, drip-stop ring, and combo pourer and stopper so he can plan wine nights with Mom whenever he feels like it. It's portable, too, so he can easily take it with him on work trips or vacations.
Available at Rustan's.
Own the Run Hooded Wind Jacket (P2,800) from Adidas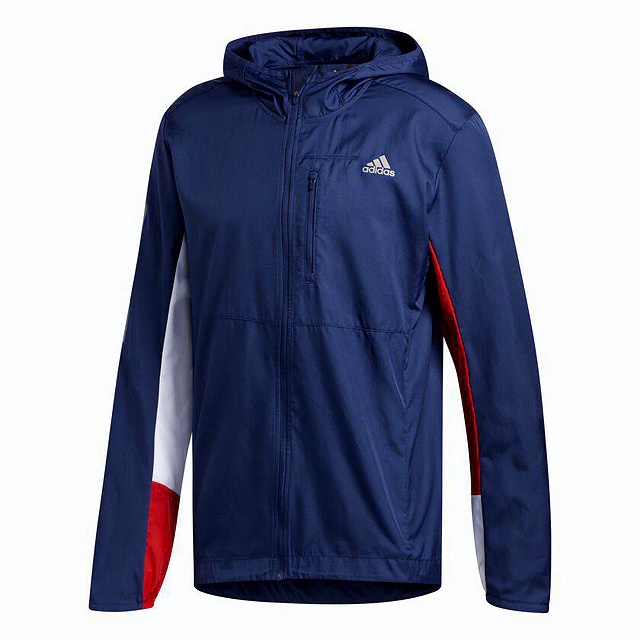 For the sporty dad, cop this stylish windbreaker from Adidas, which features a predominantly navy exterior with red and white accents on the sleeves. The lightweight, water-repellent jacket can handle gusts of winds and sudden rainfall, so your old man can meet his fitness goals all year round.
See a list of Adidas branches. 
Megabasstard Wood Amplifier (P1,275) from loudbasstard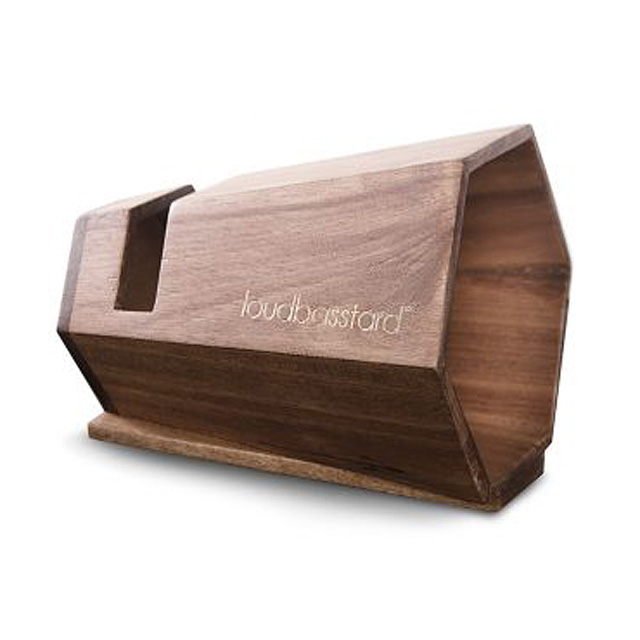 ADVERTISEMENT - CONTINUE READING BELOW
In case your dad is tired of carrying around a Bluetooth speaker, or any other amplifying gadget, then this wooden amplifier would make a great replacement. It'll never run out of charge and looks as sleek as any other electric amp. Plus, there's something old-school in music resonating off of hardwood that he might appreciate. 
See a list of loudbasstard resellers.
Retro TV Games Controller (P1,250) from Thumbs Up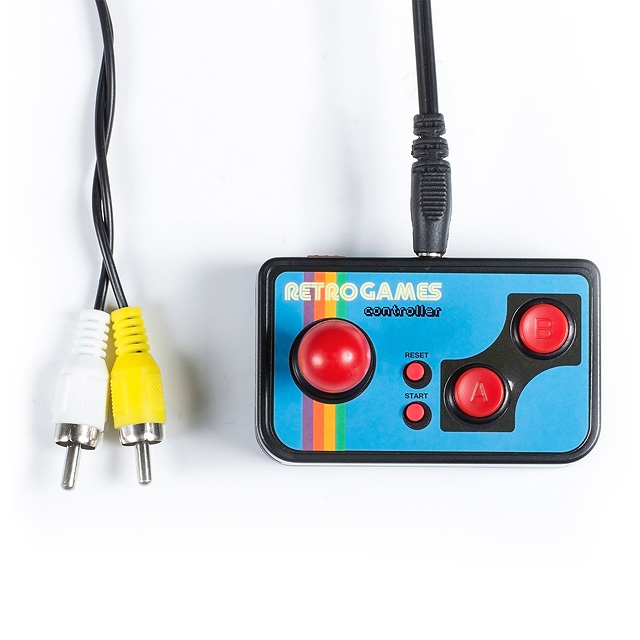 Ah, Gen X dads. It's getting easier all the time to get gifts for them since all the hot new stuff looks like all the hot old stuff—but we're not complaining. Let your dad relive those fond memories with this little controller, complete with that vintage rainbow stripe and the ever-reliable joystick.  
Available at Rustan's. 
V. L. Laptop Case in Chestnut (P999) from Straightforward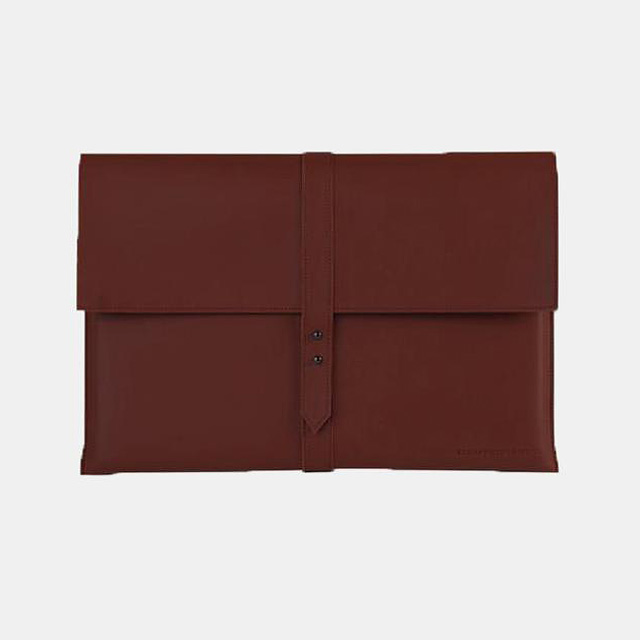 ADVERTISEMENT - CONTINUE READING BELOW
See Dad always lugging his laptop around or stashing it carelessly in his bag? This chestnut-colored laptop case will not only keep his notebook safe, but also add a dash of elegance to his presentation-ready outfit. Plus, it's from you, so you just know he's going to use it every day.
See a list of Straightforward stores.
AT600/23 Aquatouch Wet and Dry Electric Shaver (P2,999) from Philips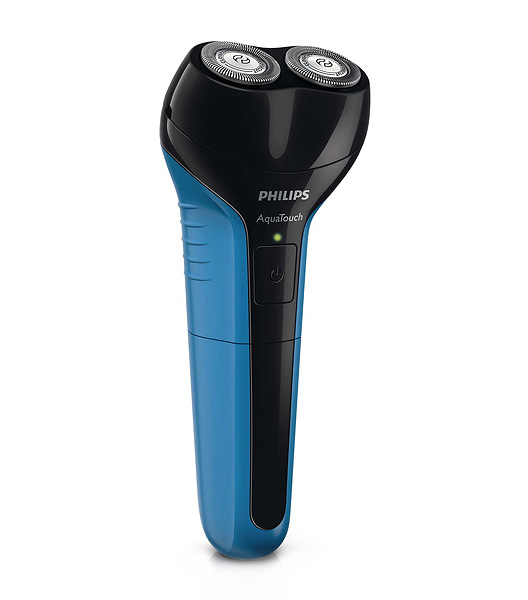 The clean-shaven look isn't about to go anytime soon, so lead Dad to the right style path with this wet and dry electric shaver. It's completely waterproof and comes with a reflex action system, which means it adjusts to the curves of your face—so your old man can get a clean look without damaging his skin.
Available at Rustan's.
GIFTS FOR MOM AND DAD 
Universal Nap Pillow (P1,800) from Body Koala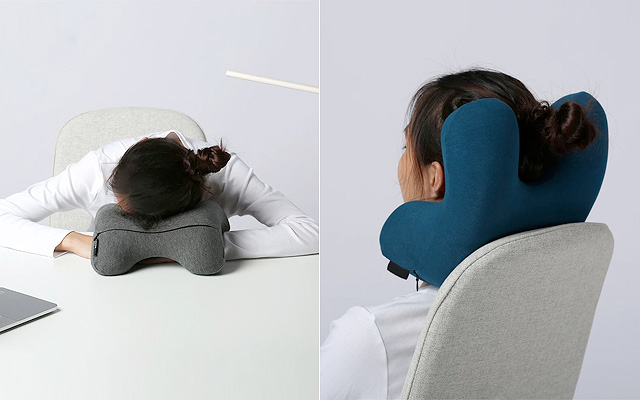 ADVERTISEMENT - CONTINUE READING BELOW
Parents deserve all the rest they can get and this Universal Nap Pillow from Body Koala will help them do just that no matter where they are. It's designed so you can snooze on your desk without your arms going numb or your neck going stiff. It can even be used as a headrest for your office chair!
Available online.
Power Pen (P2,750) from Quirks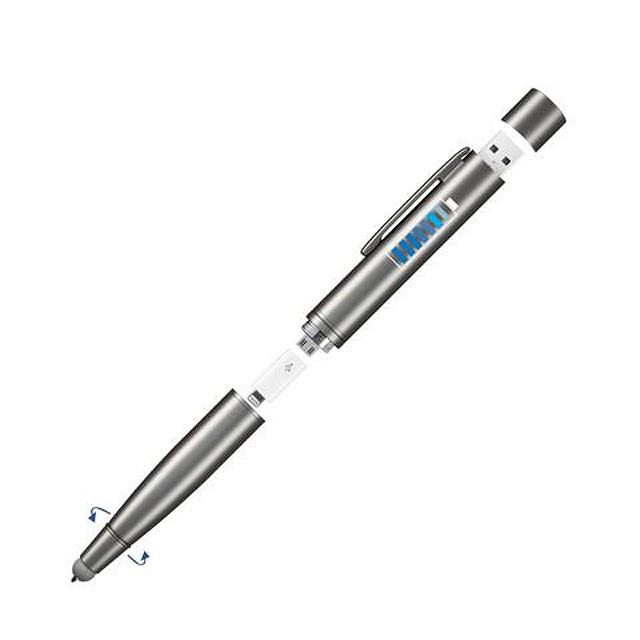 Everybody loves a multitasking tool and this one is a cool find that's perfect for Mom and Dad. This not-so-regular pen can juice up your phone with its 700mAh built-in battery, USB adapter, and lightning adapter.
See a list of Quirks stores. 
Passport Holder (P1,890) from Moshi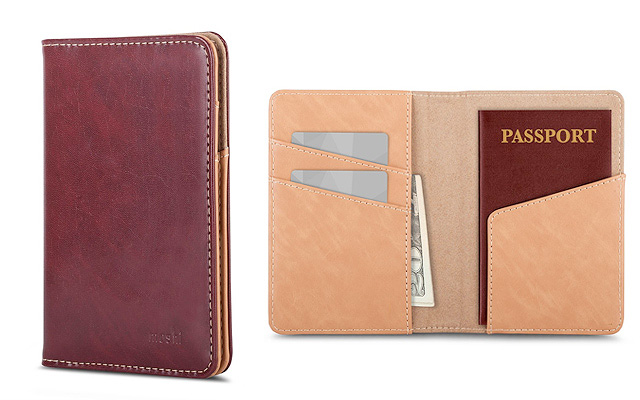 ADVERTISEMENT - CONTINUE READING BELOW
This passport holder is perfect for parents who love to travel together. You can get both of them matching gifts—and maybe throw in a roundtrip ticket if you and your siblings are feeling generous!
See a list of Urbanize stores.
Good Night Pillow Mist (P950) from Neal's Yard Remedies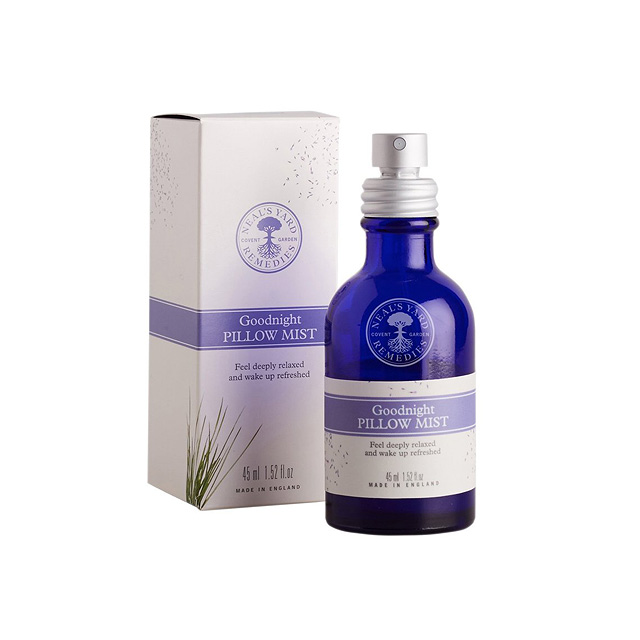 Now that your parents are past the worrisome evenings of your teenage years, it's about time they get a good night's sleep. Add some Neal's Yard Remedies Goodnight Pillow Mist, and they're all set for a trip to dreamland thanks to the calming blend of lavender and mandarin essential oils.
Available at Rustan's.
Figures of Beans Starter Kit (P1,299) from Figures of Beans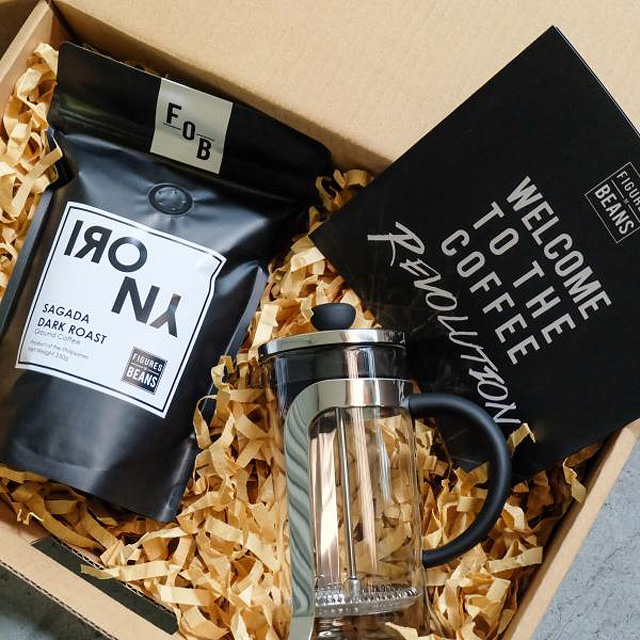 ADVERTISEMENT - CONTINUE READING BELOW
See, you and your parents are not so different after all! They're probably also up working late at night and waking up in dire need of a few more hours of sleep…or coffee. Give them a taste of local specialty coffee with this hand-brewing starter kit. The kit comes with a 250-gram bag of Sagada Dark Roast beans, a French press, and a brewing guide.
Available at Common Room.
Reed Diffuser Set in Distressed White (P1,250) from Simoy ng Haraya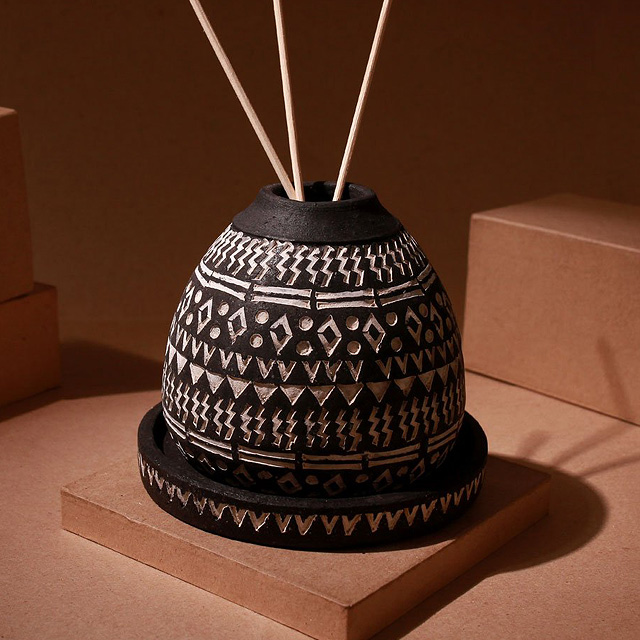 Help your parents stay rested and relaxed at home with this reed diffuser set from Simoy ng Haraya. It comes with a diffuser pot with tray, natural reed sticks, and a bamboo scent which will make your home feel like a spa.
Simoy ng Haraya is available online and at SM Kultura.
 Yasmine Foldable Picnic Table (P2,450) from My Domesticity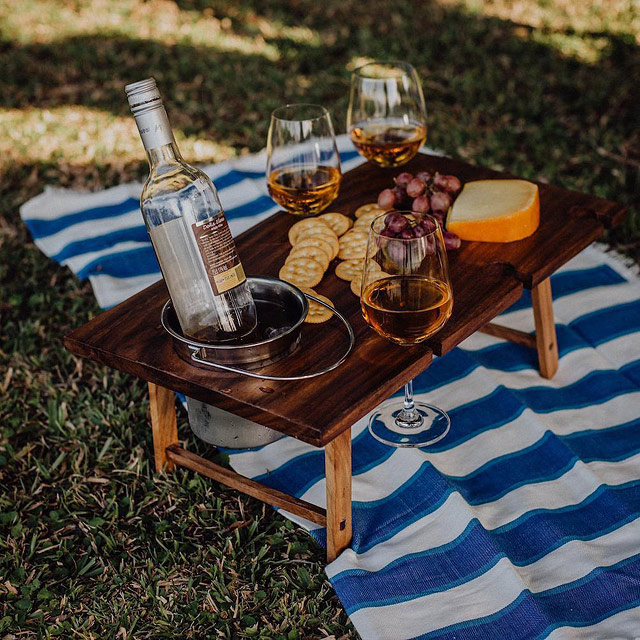 ADVERTISEMENT - CONTINUE READING BELOW
Encourage your 'rents to go on an outdoor date with this mini picnic table from My Domesticity. It can hold up to six wine glasses and a metal ice bucket and still have room for their fave finger foods. Make it extra special by pairing the gift with a bottle of bubbly and some charcuterie.
Available online.
Walnut Phone Case (P1,700) from Old Woods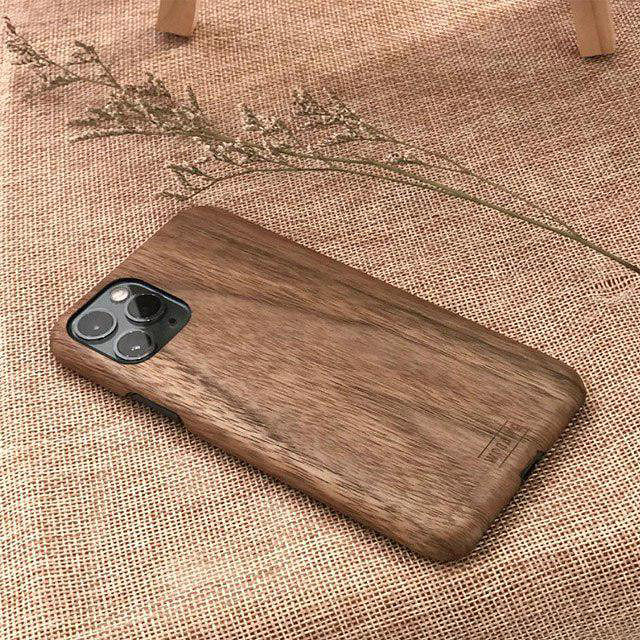 Your parents might have said you spend too much time on your phone, but they, too, have a chunk of their life in a small black screen! This wooden case doesn't only protect—it also gives one's phone a distinctive look. How cute would it be if they had matchy-matchy phone cases?
Available online.
Ilocos Weave Inabel Fluffy Blanket (P1,950) from Locano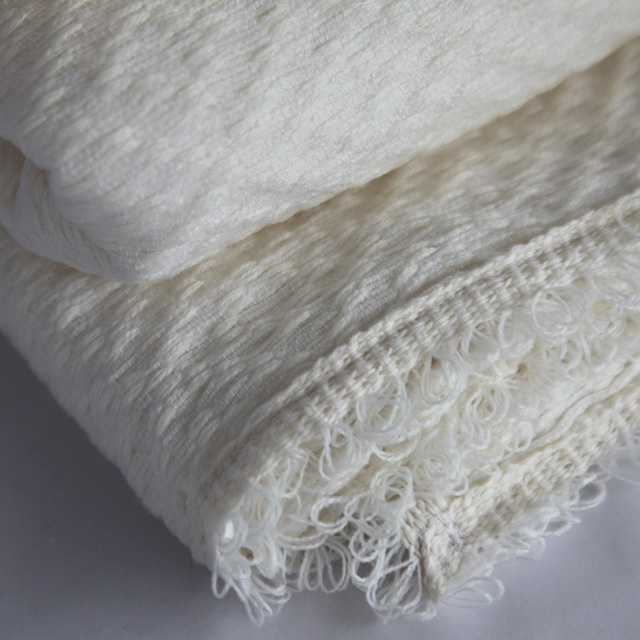 ADVERTISEMENT - CONTINUE READING BELOW
Your parents may have wrapped you in a special blanket as a baby, so now it's time to return the favor. These loom-weave blankets follow traditional designs from Ilocos Sur and come with the promise of extra fluff. It's available in a standard queen size, with color choices ranging from a classic cream, to burgundy, gray, and mustard.
Available online.
Cocktail Set (P2,450) from Kikkerland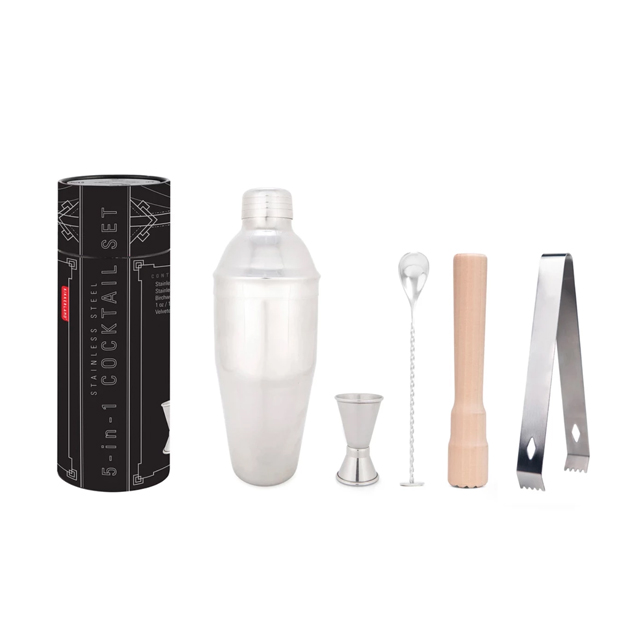 Mom and Dad are only human, okay? And you're probably at an age where you completely understand the need for a drink before five o'clock. This cocktail set is chic, useful, and fun to show off to friends. But have the good grace to get your own instead of sharing one set with your folks. 
Available at Rustan's.
Share this story with your friends!
---
Help us make Spot.ph better!
Take the short survey
Load More Stories