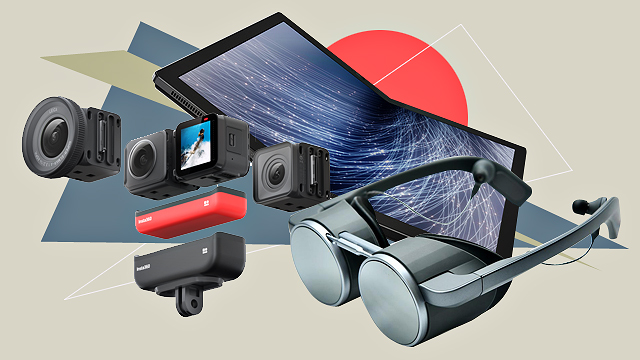 (SPOT.ph) Looks like 2020 is shaping up to be a year full of promise when it comes to upcoming gadgets. A lot of companies unveiled their new tech for 2020 and beyond at the annual Consumer Electronics Show held from January 7 to 10 in Las Vegas, Nevada. From small devices, appliances, and computers, to concept vehicles, Consumer Electronics Show (CES) didn't disappoint with its dazzling showcase of new gear and technology. We take a look at the best of CES.
ADVERTISEMENT - CONTINUE READING BELOW
Also read:
The Best Wireless Earbuds for Every Budget
Can You Really Overcharge Your Phone? Here's What You Should Know
The Most Important Phone Specs You Need to Know When Buying a New Phone
Here's a look at the exciting gadgets and tech of the future: 
Dell Alienware Concept UFO
With PC hardware getting more powerful and compact with every iteration, the Dell Alienware Concept UFO prototype takes mobile gaming to another level. The Concept UFO has an eight-inch touchscreen with a 1900 x 1200 full-HD resolution. The Concept UFO's form factor bears a strong resemblance to the Nintendo Switch, down to the detachable side controllers and its own kickstand. What sets the Concept UFO apart is its ability to turn into a full-blown Windows 10 PC with support for external monitors, keyboard, mouse, and other peripherals. The unit's design aesthetics echo Dell's current lineup of gaming PCs with a 10th-generation Intel Core processor, making it powerful enough to run most modern PC games.  
Sony Vision-S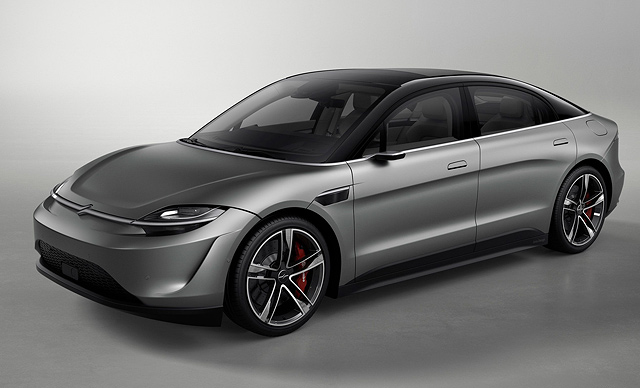 Perhaps one of the most surprising announcements at CES, the Vision-S is Sony's first attempt at creating a concept vehicle. With an all-wheel drive electric powertrain, the Vision-S is a connected four-seater sedan that comes packed with all the tech you'd expect from an electronics powerhouse. The car has over 33 interior and exterior sensors that constantly monitor road conditions as well as occupant well being. An array of radar and ultrasonic sensors enables the vehicle to perform semi-autonomous driving maneuvers such as cruise control, lane change, and self-parking. Inside, there's an advanced infotainment system, including a panoramic screen on the dash and personal screens for the rear passengers. Embedded speakers throughout the vehicle including the headrests deliver 360-degree surround audio for immersive sound. Of course, the vehicle is also well connected to 5G networks as well as mobile devices via the Vision-S Link.  
ADVERTISEMENT - CONTINUE READING BELOW
Lenovo Thinkpad X1 Fold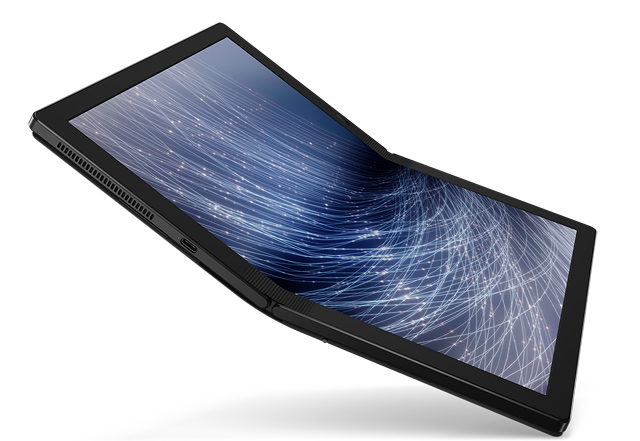 If 2019 was the year that folding phones from Samsung and Huawei were introduced, the Thinkpad X1 Fold is Lenovo's attempt at bringing the folding action to PCs. The X1 Fold is a laptop with a 13.3-inch screen that can fold into two separate 9.6 inch screens. The seamless folding screen form factor is a first for PCs and Lenovo is using an optimized version of Windows called Windows 10X. Rounding out the X1 Fold's spec sheet is an Intel Core CPU with 8 GB RAM, a 1 TB solid-state drive so you can store plenty of your files, and WiFi and 5G for all your connectivity needs. Battery life tops out at 11 hours with fast charging, and the computer comes with a mini keyboard and a pen stylus for drawing or jotting down notes. 
ADVERTISEMENT - CONTINUE READING BELOW
Panasonic VR Glasses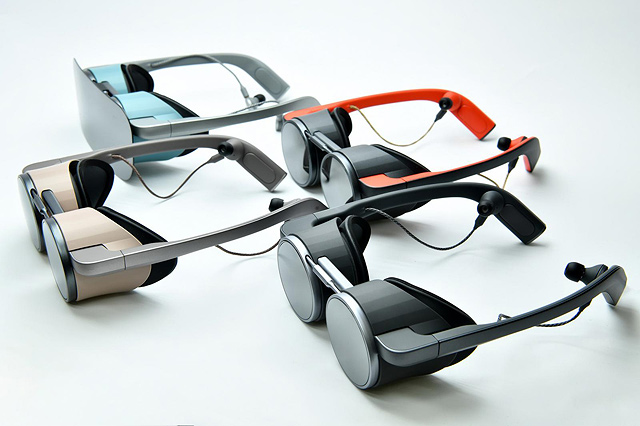 When you think about VR headsets such as the Oculus Rift or the HTC Vive, they are usually bulky, front heavy, and are generally uncomfortable to wear for long periods. Panasonic is set to introduce more lighter and wearable VR headsets with its VR eyeglass prototype. The VR headset supports high-dynamic range for realistic colors and ultra-high definition resolution. The glasses come with an integrated set of earphones that uses Technics drivers. While most VR headsets need to be worn using headstraps, the Panasonic VR Glasses are designed to be as lightweight as possible at around 150 grams, so they can be worn like conventional eyeglasses. 
ADVERTISEMENT - CONTINUE READING BELOW
Insta360 One R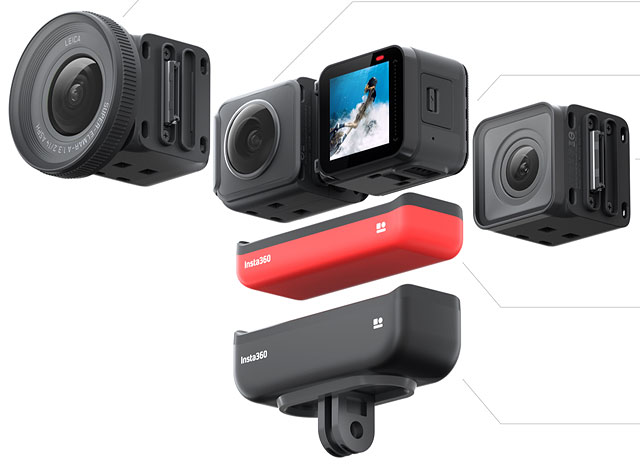 For the ordinary consumer, there's very little that differentiates between the popular models of action cameras that are currently available in the market from each other. Insta360 One R goes for the modular form factor in creating a highly configurable action camera. The One R is made of three main modules such as the camera sensor module with screen, battery module, and lens module. The lens modules come in three variants such as the dual-lens 360-degree camera, a 4K 16.4mm wide angle lens, and a 14.4mm super wide angle lens. So with a swap of the lens, the One R can convert from a GoPro-style camera to a full 360-degree shooter. The modular camera is IPX8 certified, and is waterproof for up to five meters. 
ADVERTISEMENT - CONTINUE READING BELOW
Hyundai UAM S-A1
For those wondering whether flying cars are possible in 2020, Hyundai might have the answer. Created in partnership with Uber, Hyundai's Urban Air Mobility concept takes taxis to new heights—literally. The S-A1 is an electric vertical take-off and landing (eVTOL) craft that's designed for ridesharing. The all-electric craft has a range of 100 kilometers with a cruising altitude of 1,000 to 2,000 feet, with a cruising speed of 290 km/h. Since the S-A1 can land and take off vertically, there's no need for a runway so it can pick up and drop off passengers almost anywhere.  It comes with multiple rotors, which increases overall safety since it reduces any single point of failure. It takes five to seven minutes to recharge the batteries. 
LG OLED ZX Real 8K TV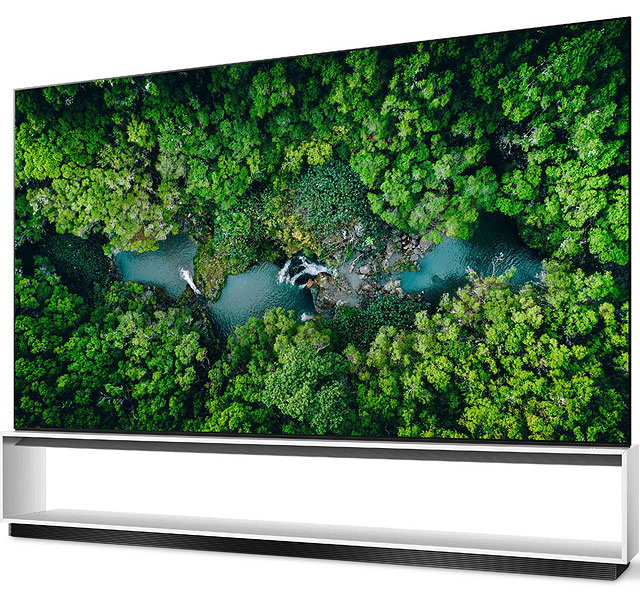 ADVERTISEMENT - CONTINUE READING BELOW
While several devices and tech at CES are still in a concept or prototype stage, LG's OLED ZX Real 8K TV will be available this year. LG's new TV can play native 8K content and supports bleeding-edge video standards. The TV can also analyze and enhance content to optimally play in 8K at 60fps using a dedicated AI processor. Available in 77-inch and 88-inch models, the super thin bezel of the flagship ZX makes it appear almost borderless. A virtual 5.1 surround speaker system is integrated into the set. The Smart TV features include LG's own webOS interface and support for both Google Home Assistant and Amazon's Alexa.
Ed Geronia Jr. is a gaming, technology, and screen writer. He worked previously as a magazine editor and as a co-founder of a mobile technology startup.  He is currently involved in creating immersive virtual reality experiences. Follow him on Twitter @edgeronia.
ADVERTISEMENT - CONTINUE READING BELOW
Share this story with your friends!
---
Help us make Spot.ph better!
Take the short survey
More Videos You Can Watch
Load More Stories