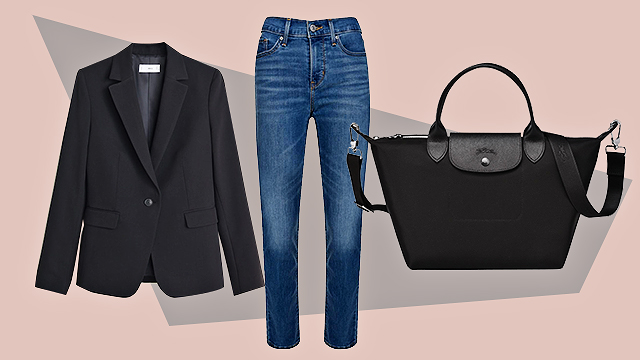 (SPOT.ph) You've probably looked through your closet more than once and felt you had nothing to wear: that sweater doesn't work for today's weather, my coworkers have already seen me in that blouse twice, those pants don't look good after I've eaten a big lunch, et cetera. Very often we spend money on too many pieces that, while well within our budget, don't really improve our wardrobe in the long run because we can only wear them a few times. 
ADVERTISEMENT - CONTINUE READING BELOW
Here's what we suggest to remedy the situation: when you go shopping, avoid browsing around for the best finds at the lowest prices. Instead, go in with a plan and prioritize purchasing functional clothes that can be used in a variety of ways, worn over and over, and look amazing on you from all sides. Invest in your wardrobe—be willing to spend a little extra on those closet staples that will give you more bang for your buck. They may cost you more now, but they'll save you from having to waste your savings on impulsive, and ultimately, disposable purchases. Investing in your wardrobe doesn't just mean spending money, but also investing time and energy to search for the right pieces, find the perfect fit, compare other styles, and budget accordingly. This guide will help you choose what pieces you ought to invest in and how to find the right ones to create a closet that serves your best interests.
ADVERTISEMENT - CONTINUE READING BELOW
Recommended Videos
As a general rule, the pieces you really want to spend on are the items no one will really notice—basic tops, plain jackets, simple shoes. That way, you can get away with wearing them over and over without anyone noticing. Go for styles with classic cuts and silhouettes, with few frills and ornaments, and in wearable, versatile colors. In the long run, even while your personal style, environment, or lifestyle may change, your clothes will easily adapt. This is not to say that you can't splurge on stand-out or one-of-a-kind pieces, but the best practice is to buy the basics first. Keep these three concepts in mind every time you shop and make sure whatever you buy ticks all three boxes:
Timelessness and Versatility. Can you see yourself wearing this piece in the next three to five years? Does it fit into your day-to-day lifestyle? Is it versatile enough to match several pieces in your wardrobe? Remember, the goal is to shop pieces that can be used again and again without it ever being noticed.
ADVERTISEMENT - CONTINUE READING BELOW
Well-fitted and form-flattering. Does it fit you properly? Is it comfortable? Do you feel good when you wear it? Does it flatter your body type from all angles? Finding the right fit is the difference between looking sloppy and looking put-together. You've probably told yourself at least once, "I'll buy this now and wear it when I'm a few pounds lighter"—don't fall for that trap. Find pieces that make you look and feel good as soon as you put them on. Don't be afraid to spend a little extra in order to get something tailored, if it means it'll fit you exceptionally well. Clothing tends to be made in very standardized proportions, so you may need to adjust your purchases if you've got wide hips or shoulders, long legs, and so on.
Quality and durability. Is the material well-made? Will it withstand several rounds of laundry? Will it work for the weather conditions of the areas you frequent? Will it stretch, sag, or fade over time? Poorly made pieces, however versatile their style, won't be of any use once they look old and worn-out, so choose clothes and accessories made from durable materials.
ADVERTISEMENT - CONTINUE READING BELOW
Once you have these three key elements in mind, you're ready to shop. Below, we round up a few basic pieces that we believe everyone should have in their closet and some useful tips on how to buy them.
Also read:
10 Classic Wardrobe Pieces Every Girl Must Have
10 Essential Types of Footwear to Keep on Your Shoe Rack

Make your wardrobe more functional and versatile by investing in these 10 closet staples:
Jeans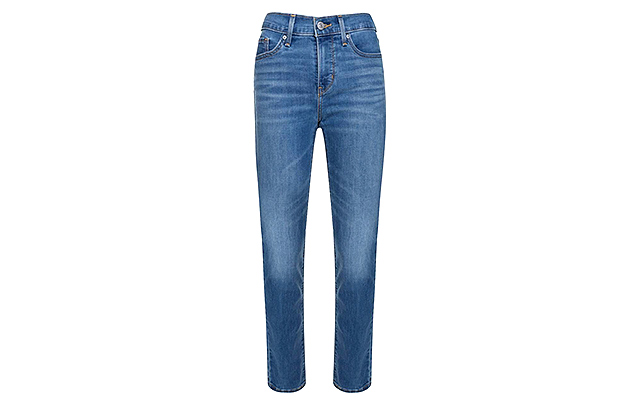 ADVERTISEMENT - CONTINUE READING BELOW
Jeans can be difficult to choose because trends come and go quickly these days, but as a starting point, you can't go wrong with a slim or straight cut that falls just around your ankle area. Mid- to high-waisted styles tend to be more versatile and flatter more body types, but feel free to choose whichever works best for you. Go for a mid-toned wash as they tend to look better with each stint in the wash. Avoid any stitches or patches that would make the pair stand out. Avoid rips, too as they gradually increase in size fairly quickly depending on how often you wear the pants. A good pair of jeans will be a reliable companion for years to come and should work for both casual and slightly dressy occasions. We also suggest choosing a pair with a long zipper that extends close to the crotch as it flatters the pelvis area more and prevents awkward bulges.
ADVERTISEMENT - CONTINUE READING BELOW
White T-Shirt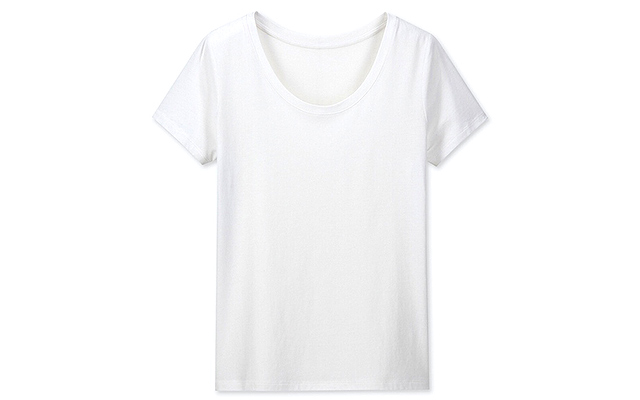 Despite the utter plainness of the ubiquitous white tee, the number of styles you can shop are endless. It comes in a variety of fabrics, textures, cuts, lengths, and more. You can never own too many, but when shopping that one white tee that's a cut above the rest (admit it: out of all the white shirts you own, you probably have a favorite), we suggest going for a fabric thicker than average—not too thick that it's uncomfortable in hot weather, but thick enough that the material isn't see-through and doesn't wear out too quickly. Feel free to choose a silhouette that you think works best for you depending on your body type and preferences, but for a fail-proof formula, we suggest a round-neck style (preferably with a neckline that falls right by your collarbone) in a lightweight, breathable fabric like cotton or rayon that doesn't crease easily. Opt for a hem that falls just above your hips, so you can tuck the top in or out as you please. Try to look for one that isn't boxy, but is built with just a little curvature so it can mold to your body as you move.
ADVERTISEMENT - CONTINUE READING BELOW
Little Black Dress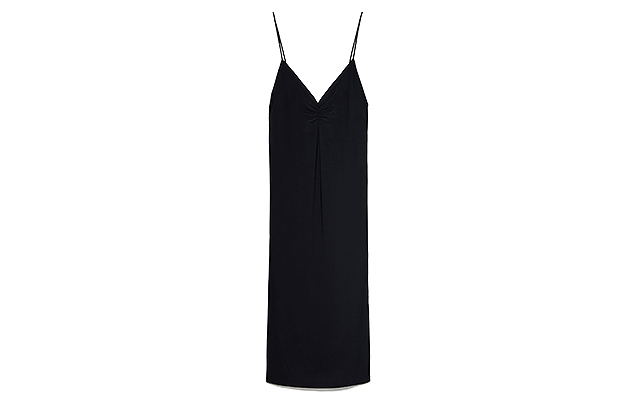 When choosing an LBD, a simple, no-frills style is best. Opt for a fabric that's versatile enough to be dressed up or dressed down—not as casual as a T-shirt dress, but not as formal as a ball gown. Choose something that has a form-flattering shape without being too tight, but still has a little stretch so you can wear it even if you lose or gain a few pounds. If you're going sleeveless (optional), adjustable straps are a bonus so you can fit the dress perfectly depending on what underwear or jewelry you have on. Go for something that isn't too bulky, so you can easily layer a jacket or other forms of outerwear on top. Make sure that it has a high-quality hemline that will withstand plenty of rounds in your washing machine. A length just above the knee and a waist line that cinches closer to the bust rather than the hip should be a safe bet.
ADVERTISEMENT - CONTINUE READING BELOW
Practical Shoes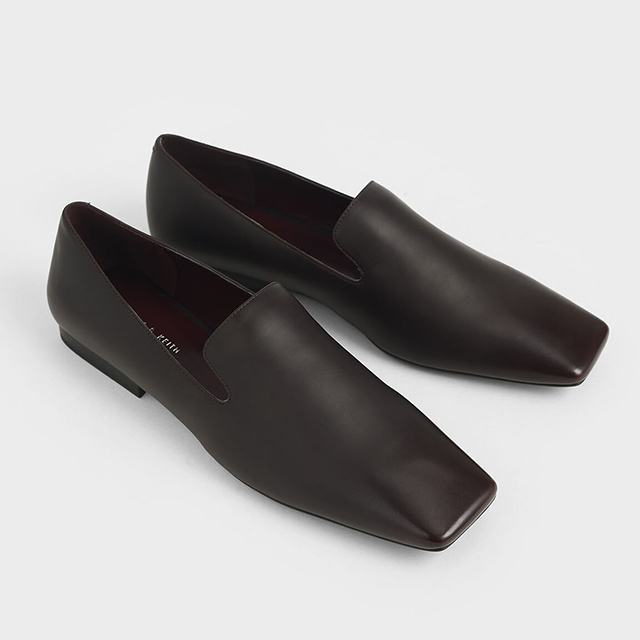 Footwear is a little bit harder to narrow down as the styles you need to have often depend on lifestyle—what places and events do your career and hobby usually take you? Where do you spend most of your time? Do you often walk, commute, or drive when you need to get to your destination? Here are some basic rules for choosing the best pairs: invest in the pairs you wear most often like work shoes. Make sure both shoes hug your feet just right—if the pair needs socks, try them on with socks. Be certain that they're comfy to walk in for long periods—the best shoes are the ones you don't even feel on your feet. Go for classic colors like black, brown, or nude that go with everything—black is always a practical starting point as the color doesn't tend to get dirty. Opt for durable materials like leather and try to find a pair with strong soles that won't buckle under pressure or friction. For a workplace option that can't fail and would be appropriate for other occasions as well, we recommend loafers or ballet flats. Avoid any metallic embellishments or eye-catching details. You can check out this list of essential types of footwear to help you get started.
ADVERTISEMENT - CONTINUE READING BELOW
Blazer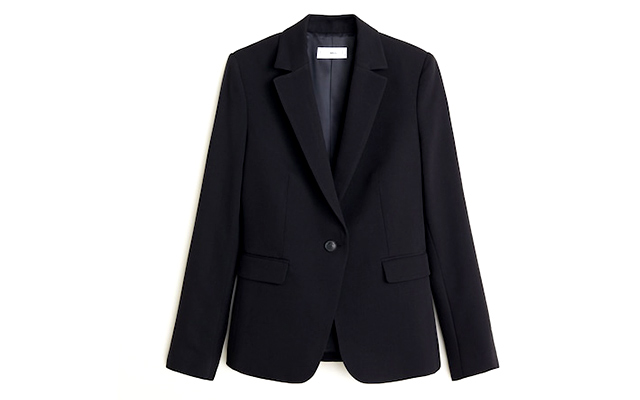 All your future dressy dinners, semi-formal events, and big meetings will thank you for investing in a good blazer. Start with a solid black blazer first, then you can expand to other colors or even patterns later on. Go for a classic silhouette and make sure you can comfortably move your arms when you wear it. You can wear a blazer to work and then simply take it off later if you have casual plans afterwards or you can throw one over any laid-back ensemble to dress it up for an important dinner. Hang it over your shoulders if you're feeling cold in a strappy dress at a formal event or use it to level up a summery crop-top-and-shorts combo. Be sure to take good care of it, too—wash, press, and store it properly according to the label.
ADVERTISEMENT - CONTINUE READING BELOW
Slacks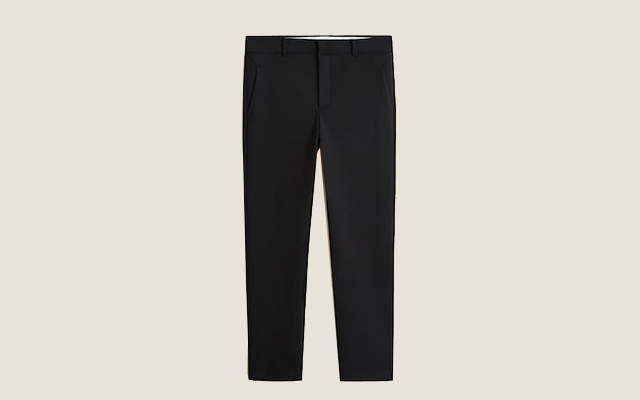 While the classic LBD is usually the go-to for formal events, you need not limit yourself to only dresses. A form-flattering pair of slacks can be just as sexy and leave as much of an impression when styled properly. Plus, they can be dressed up or down and will help elevate even your simplest blouses so you can wear them for dressier occasions. Grab a pair as tailored to your size as possible—fitted on the waist and hips with breathing room in the legs and thighs whether you're sitting or standing. Alterations are more than welcome. Go for a straight cut with a well-structured waistline that won't look bulky or awkward when you tuck your shirt in. Lastly, make sure they're perfectly ironed each time you wear them so you look perfectly polished.
ADVERTISEMENT - CONTINUE READING BELOW
White Polo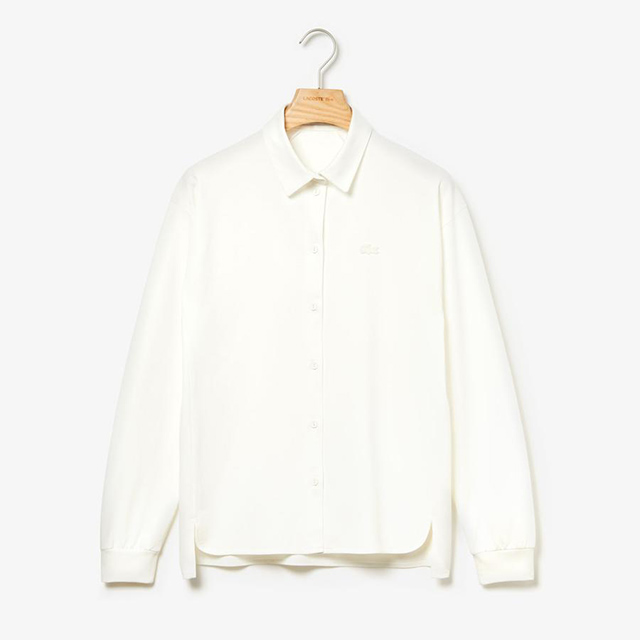 Think of the white polo as your white tee's more mature older sister—same versatility, but elevated for more formal occasions like meetings or important events. If your lifestyle allows it, you can trade this one in for a formal blouse in case button-downs just don't work for you. Go for a fabric on the thicker side—avoid see-through tops as they can be very unpredictable in some types of lighting and can easily cheapen an elegant look. While having a properly ironed shirt is important, try to find one that doesn't crease too easily with every small move you make. That way, you can look put-together even after a long day. Keep the buttons, collar, and sleeves positioned to perfection all throughout the day and you will look effortlessly fresh and sophisticated. 
ADVERTISEMENT - CONTINUE READING BELOW
Underwear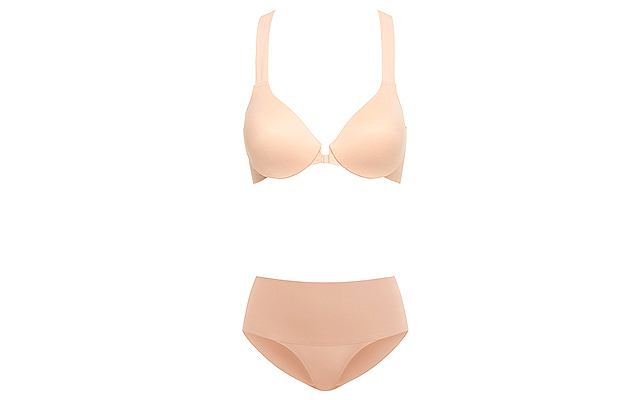 Wearing the right underwear can make or break your outfits. For bras, there are many types you should keep in your closet for all your looks, but for a basic metric to keep in mind, here's what we suggest: have a regular strapped bra and a strapless one and make sure you own each in black and nude. Seamless designs work best as they won't add unnecessary bulk to your blouses or dig into your skin. For undies, follow a similar rule. Black and nude colors in seamless styles that won't show through your bottoms. A classic bikini shape would work for most occasions, but if you prefer high-waisted shapewear to help hide your tummy, you can invest in that, too. As a general rule (and you can apply this to your swimsuits, too): high-waisted styles and high leg-openings flatter pretty much all body types, so you can start there. Make sure both your bras and undies hug the body perfectly without cutting into the skin when you move around—trust us, your girls need some breathing room.
ADVERTISEMENT - CONTINUE READING BELOW
Watch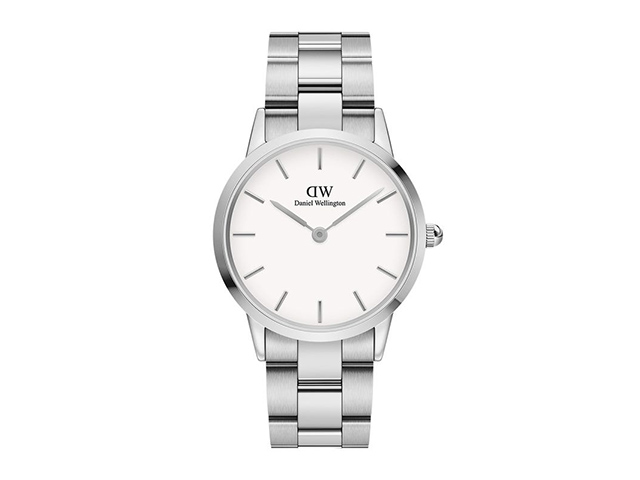 If there's one accessory everyone should invest in, it's a watch. Whatever your look or personal style may be, a timepiece will add that effortless touch of sophistication as well as professionalism. Choose a color (gold, silver, or rose gold—stick to metals first, your smartwatches can wait) that not only goes with the colors of clothes you like to wear a lot, but one that complements your skin tone. Rose gold is universally flattering, but perhaps less versatile than the former two. Gold tends to look better with warm, yellow-toned skin while silver complements, cool, pink-toned skin. We wouldn't be too strict about this rule, though. Metals look great on everyone. Opt for a classic style in a material that won't rust or tarnish easily. A metal strap would likely be more durable than a leather or fabric one, plus, it creates a more seamless look. Something important to remember about watches, too, is that every few years they'll need small repairs or battery replacements, so try to shop a brand with a service center that's accessible to you.
ADVERTISEMENT - CONTINUE READING BELOW
Handbag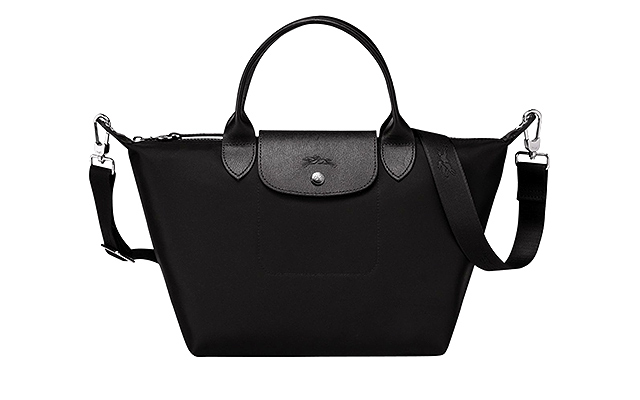 Tiny purses, backpacks, and luggage are all necessary components of a bag collection, but like we mentioned earlier, invest first in the pieces you use the most. Start off with a sensibly sized handbag. It doesn't need to be genuine leather, but look for a material that won't easily tear or get scratched so it stays looking nice even if you use the bag every day. When shopping for bags, test out the strap to see if you can comfortably hold it for long periods—long straps you can hang on your shoulder tend to work best. If you can find a bag with several or adjustable straps, even better. We recommend zip enclosures just because they're much safer no matter what environment you're in and will be able to stay cleaner longer compared to bags with wide openings that don't seal. Choose a color that matches the clothes you wear most often. Black or brown would be best.
ADVERTISEMENT - CONTINUE READING BELOW
Your guide to thriving in
this
strange new world.
Share this story with your friends!
---
Help us make Spot.ph better!
Take the short survey
Load More Stories