Gift Guide: 30 No-Fail Gift Ideas for Your S.O., Whatever Your Budget
We round up the best gifts for every price point. You're welcome.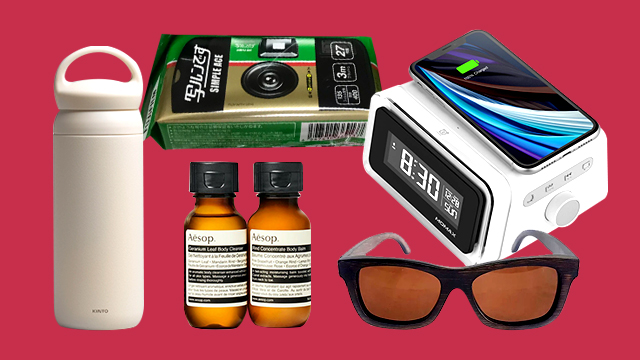 (SPOT.ph) If you're reading this, we know what's going through your mind: Christmas is just a few days away and you have absolutely no idea what to get your boyfriend or girlfriend. One would think that it would be a breeze to shop for someone you know so well, but gift-shopping never seems to get easier even as years go by, does it? Just in case you're still looking for great gifts for your S.O., we round up a couple of no-fail ideas for every price point so whatever you budget, you're sure to find the perfect present here.
Also read:
Gift Guide: 30 No-Fail Gift Ideas for Your Parents, Whatever Your Budget
25 Christmas Gift Ideas Under P1,000 for Every Personality
Go beyond the gift of love with these 30 gift ideas for your partner, for any budget:
Below P1,000
You're The Breast Mug (P925) from Plant Porn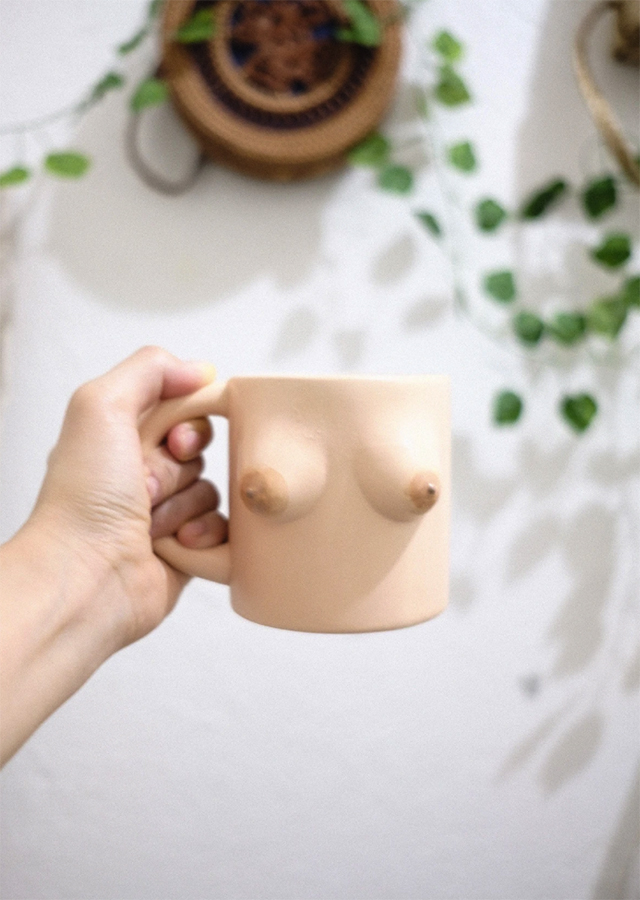 ADVERTISEMENT - CONTINUE READING BELOW
Nothing says "You're special to me" like a cheeky mug—especially if you and your S.O. share a specific kind of humor. This mug from Plant Porn is one of their breast-selling items, oops, we meant best-selling items, out of their whole catalogue of fun NSFW items. Best act fast if you want to get this for your special someone!
Available online.
Custom City Maps (P990) from Desenyo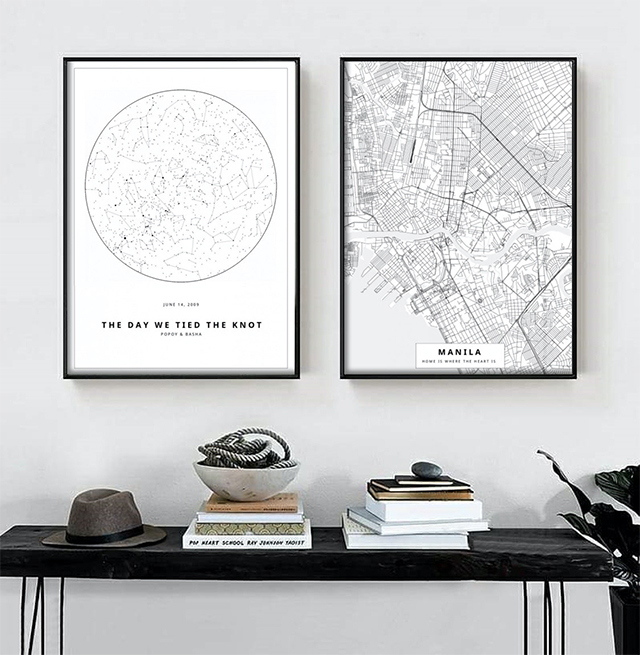 CONTINUE READING BELOW
Recommended Videos
Desenyo makes custom-printed maps based on any place in the world of your choosing. You can pick a spot that's special to you and your S.O.—the town where you had your first date, the country you once visited together, the city you dream of living in one day, you get the gist. You can even label the map with a short little note to make it extra special—perfect for decorating your future home together (wink, wink). They even offer star maps that you can match to a specific time and place!
ADVERTISEMENT - CONTINUE READING BELOW
Available online.
Seaglass Earrings and Bracelets (P250 - P500) from Reef Picks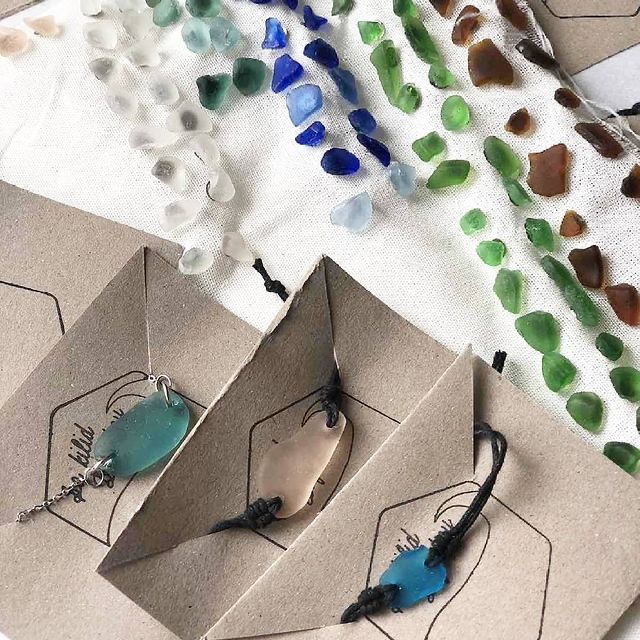 Reef Nomads, which offers skin diving tours in Batangas, advocates marine preservation by teaching local fishing communities in Isla Verde about sustainable fishing. But with the pandemic putting everything at standstill, they've decided to open Reef Picks to sell eco-friendly soaps and shampoo, buri products handwoven by the women of Isla Verde, and jewelry using sea glass picked up by kids along the island's coast. Their collection of sea glass earrings and bracelets would remind your special someone's affinity towards the ocean, and make him/her wish for the day when we could all travel safely again.
Available online.
Custom Design iPhone Case (P600) from Sunday Four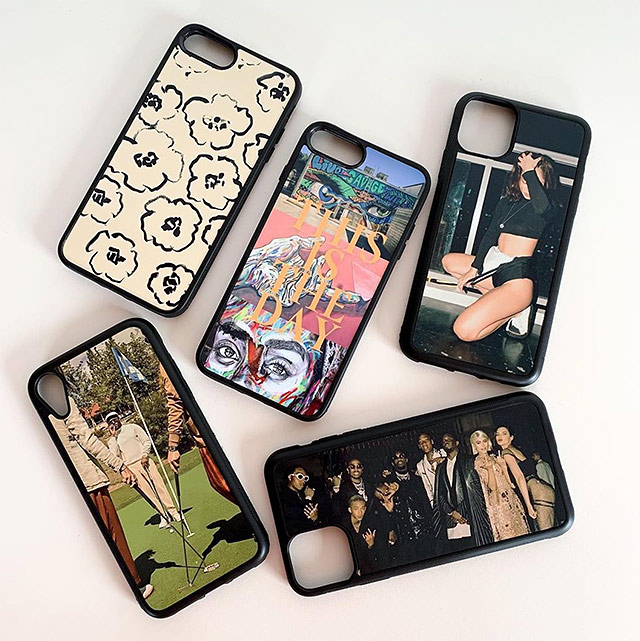 ADVERTISEMENT - CONTINUE READING BELOW
Here's a neat gift idea that you can make extra special for your loved one: Sunday Four lets you customize your own phone case for only P600 so you and your beau can be matchy matchy! You can choose to put your favorite couple photo on a phone case or make a special design just for your S.O.—whatever you choose to do, we're sure your partner will love it! Not to mention, it'll make mirror pics look cool, too. 
Available online.
Simple Ace 27 Sheet Disposable Camera (P850) from Fujifilm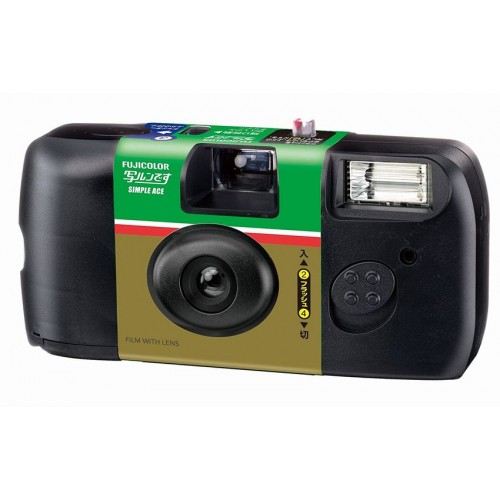 Bring back the fun that comes with film photography! The love of your life can take 27 shots with this disposable camera from Fujifilm. It comes with built-in flash, which means it's usable even for low-light scenarios. Plus, it makes for a great way to document your moments together!
Available online.
Apple AirPods Gen 1 Silicone Case (P850) from Spigen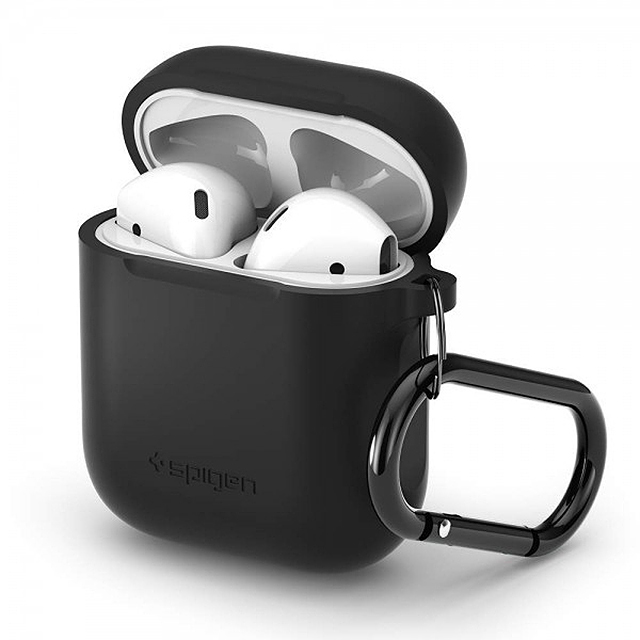 ADVERTISEMENT - CONTINUE READING BELOW
This AirPods case from Spigen is specially designed to absorb shock, perfect for people who tend to drop things a lot. It comes in a sleek black color that your partner will love, plus it comes with a matching black key ring so they can hang it on their bag, purse, pants, or wherever!
Available online.
Seed Kit Promo Set (P249) from Likhaman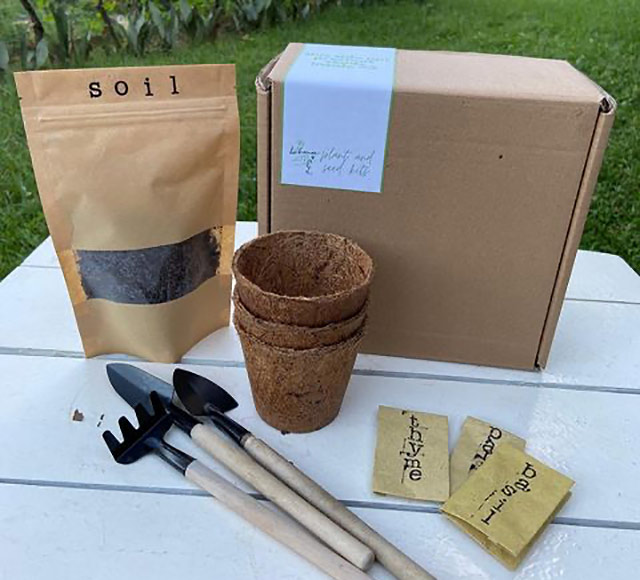 If your partner is showing signs of being a plantito or plantita, here's how you can fuel their potential passion without breaking the bank: get them this Seed Kit set from Likhaman which has everything they need to start their own little herb garden! The set includes basil, thyme, and parsley seeds, three coco pots, and one set of mini gardening tools. You can even add more seeds and get some pretty clay pots (P80/each) to your order when you fill out their order form.
ADVERTISEMENT - CONTINUE READING BELOW
Available online.
P1,001 to P2,000
'Arrival' Travel Kit (P1,750) from Aesop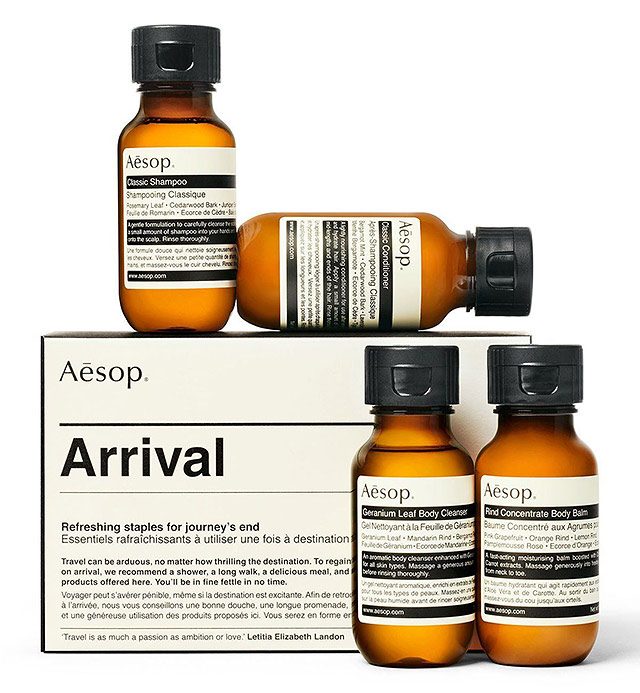 This travel kit from Aesop includes some of the brand's hair and body classics in 50ml bottles that's perfect for travel and staycations with the bae. It has Aesop's Classic Shampoo and Classic Conditioner for clean and healthy hair, Geranium Leaf Body Cleanser for an aromatic bath, and Rind Concentrate Body Balm which helps keep skin supple and fragrant after a long bath.
Available online.
Seattle Belt-Bag (P1,999) from Doughnut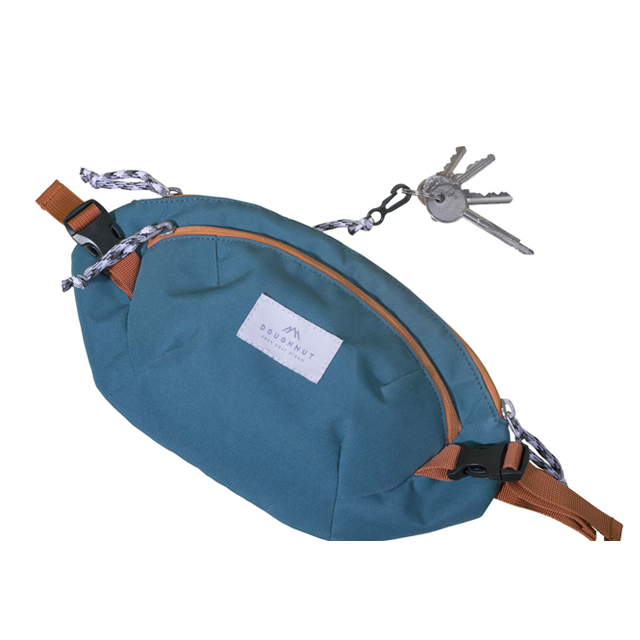 ADVERTISEMENT - CONTINUE READING BELOW
Who doesn't love a handy bag? Add in these cool colors from Doughnut and it's a sure win. The Seattle line will hold all everything you need close to you—and this is where we would put in a pun about that being similar to your SO, but we'll stop ourselves right here. Best part? This trendy bag is also water repellent.
Available online.
Weighted Blanket 12 lbs. (P1,399) from HMR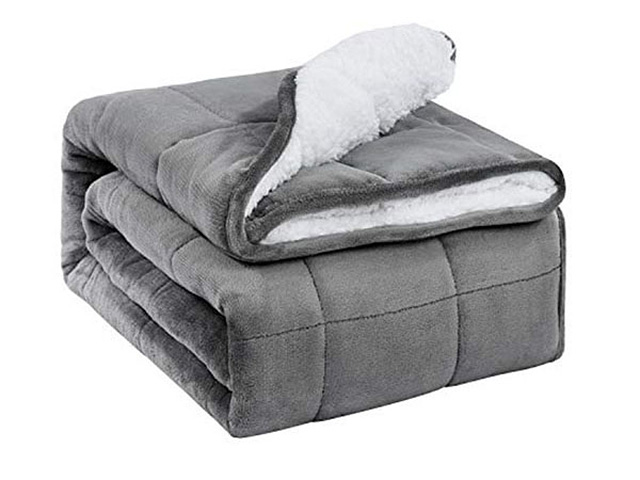 In case you and bae are in an indefinite LDR due to the pandemic, this weighted blanket from HMR could be just what they need in place of the usual nightly cuddles. Weighted blankets are popular for easing insomnia and relieving anxiety and stress—the extra pounds of plush fabric over your BF or GF's body will feel like a warm, fluffy hug.
Available online. 
Portable Rice Cooker and Warmer (P1,299) from Imarflex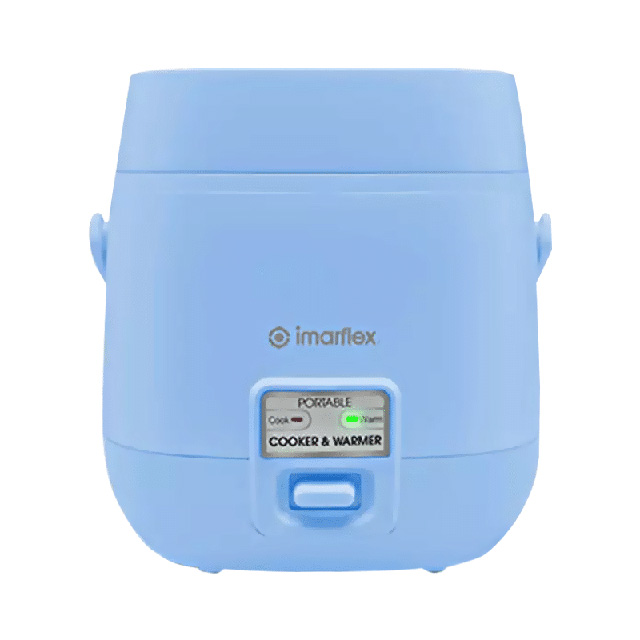 ADVERTISEMENT - CONTINUE READING BELOW
Make sure your S.O. never gets "hangry" again with this cute pastel blue rice cooker from Imarflex. The small size (just three cups!) is just enough to last you through the day, so you don't have to worry about what to eat while you're both working from home.
Available online.
Kinto Day Off Tumbler 500ml (P1,800) from Cato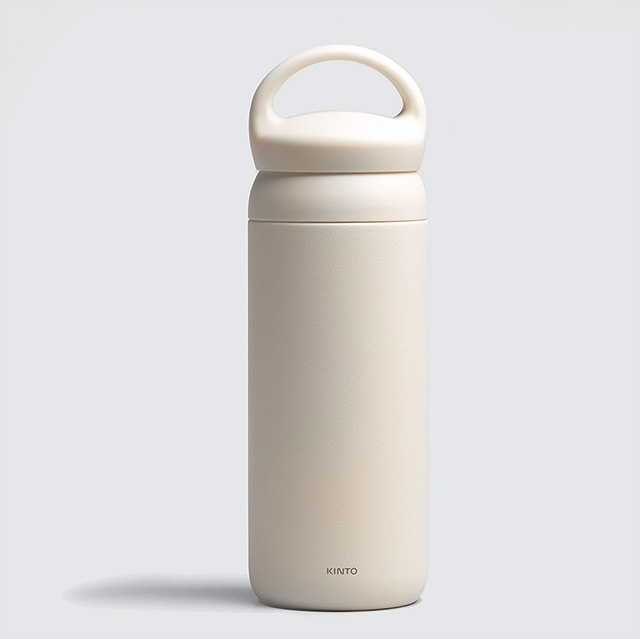 If your partner is obsessed with tumblers, here's the perfect gift idea: Kinto's popular Day Off tumbler in this classic white color which you can order from Cato. It's perfect for those who love anything minimalist and #aesthetic! It can keep drinks hot or cold for up to six hours. Plus, it'll show your partner you care because it'll remind them to stay hydrated throughout the day.
Available online.
Woven Liham Sleeve (starts at P1,680) from CommonThread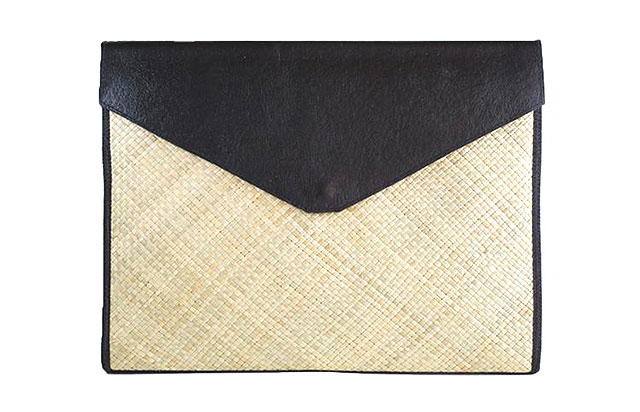 ADVERTISEMENT - CONTINUE READING BELOW
Give a different kind of letter with CommonThread's stylish Liham case. It's handwoven from tikog leaves and has a flap made of local genuine leather with a magnetic snap. The interior is foam lined and has a rear pocket for papers. You can choose between two sizes: the Small variant fits 12- and 13-inch laptops; go for the Medium for those with 13- to 14-inch screens.
Available online.
Let's Be Explorers Undated Planner (P1,100) from Everyday Explorers PH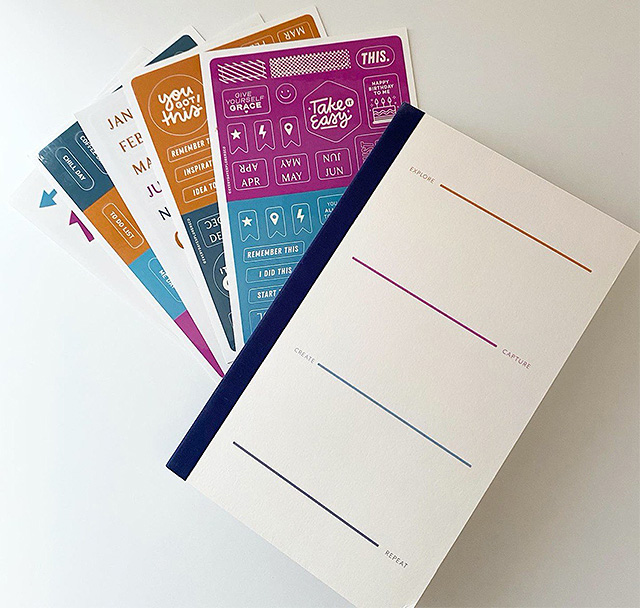 Journaling is a great way to de-stress, so this undated planner from Everyday Explorers PH is a good way to help your partner get ahold of their thoughts and plan their life ahead. It comes with five sheets of adorable stickers that'll help make each spread more colorful! Apart from the cute stickers, this planner has special features like a quarterly mood board, monthly spreads, year at a glance, and more.
ADVERTISEMENT - CONTINUE READING BELOW
Available online.
Rewind Shirt in Cloud (P1,700) from Terno Apparel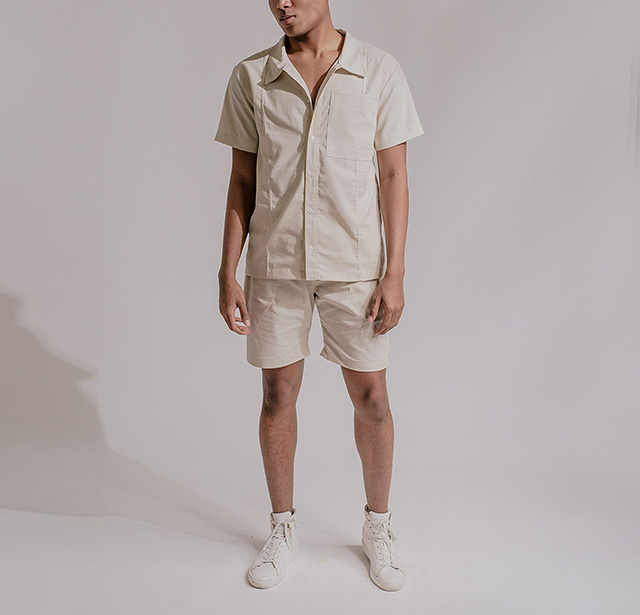 Add a timeless touch to your partner's wardrobe with this classic linen button-down from Terno Apparel. If you're feeling generous, you can throw in matching shorts to go with the top for an additional P1,500! They also have a women's line, so you can be matchy-matchy with the beau. 
Available online.
Practical Magic Starter Deck (P1,800) from Practical Magic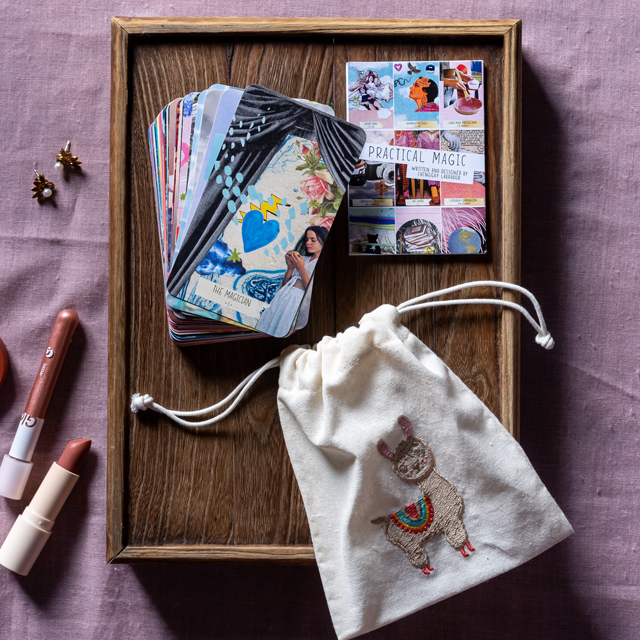 ADVERTISEMENT - CONTINUE READING BELOW
If your S.O. is starting to get interested in tarot, Practical Magic has the perfect deck for beginners. The cards included in the deck feature colorful collage art, illustrations, and catchphrases that won't intimidate a tarot newbie! A pack includes a cute embroidered pouch, 78 cards, and a mini zine that'll teach him or her how to use the deck. 
Available online.
P2,001 to P3,000
Noragi Terumi (P3,000) from Twelfth House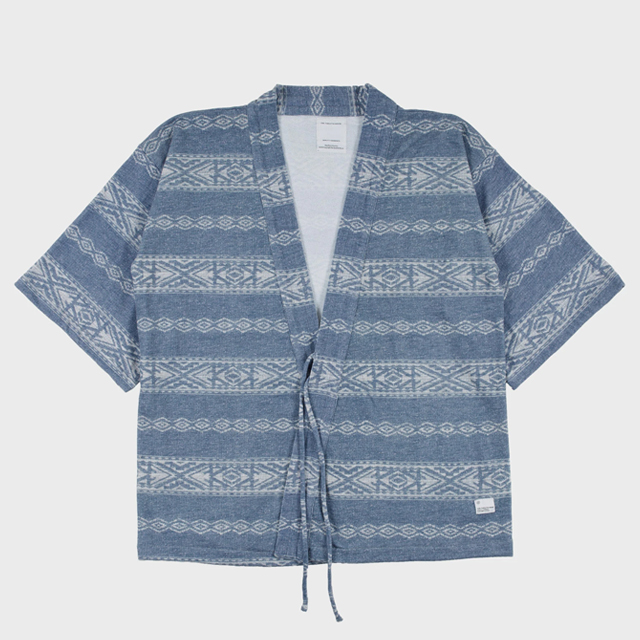 Not to be confused with the more formal kimono, noragi is what you call the usual loose workwear of farmers in the rural Japan of old. The robe has now become a cool, unisex garment that your S.O. can style in multiple ways—especially when it comes in this light blue pattern from Cubao Expo brand Twelfth House and we're sure your partner will, too!
Available online.
SB Charge Canvas Sneakers (P2,895) from Nike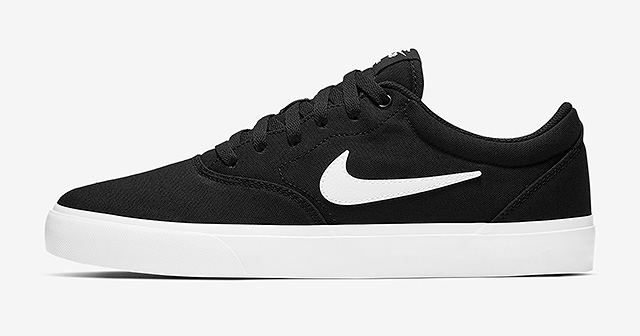 ADVERTISEMENT - CONTINUE READING BELOW
Your sneakerhead of a significant other would surely appreciate these sleek sneakers from Nike, which feature a laid-back, skater-style design in a wearable black-and-white colorway. if you have the same size, you can even share the pair!
Available online.
Bambike Shades (P2,500) from Bambike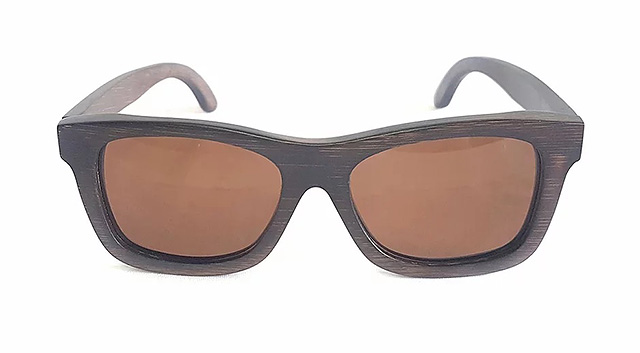 Gift your travel-junkie S.O. with a pair of bamboo sunglasses. This cool pair from Bambike is eco-friendly and comes with polarized lenses and a bamboo case for safekeeping. You can get one for yourself, too, so you and the bae can match!
Available online.
Eye Lift Wand (P2,199) from Love K-Derma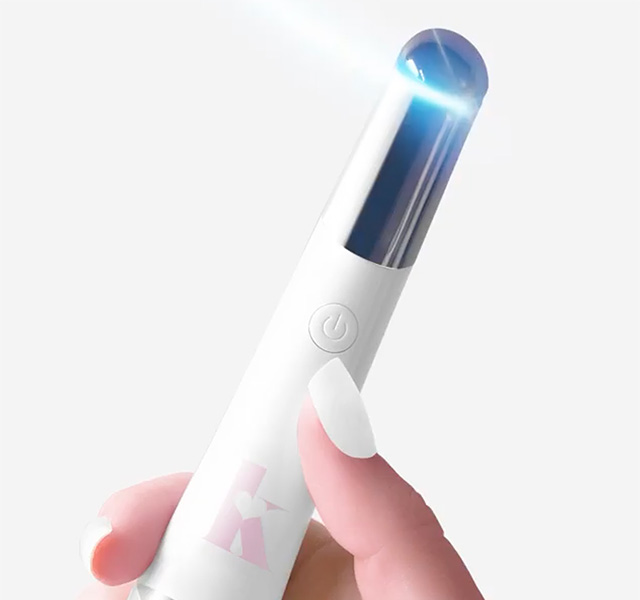 ADVERTISEMENT - CONTINUE READING BELOW
Help your S.O. maintain their youthful glow with the help of Love K-Derma's Eye Lift Wand. This tool helps brighten and tighten the undereye area, helping you achieve a radiant gaze with the use of vibration and radio frequency that penetrates deep into the skin. Trust us, your partner will thank you later.
Available online.
Leather iPad carrier (P2,950) from Katre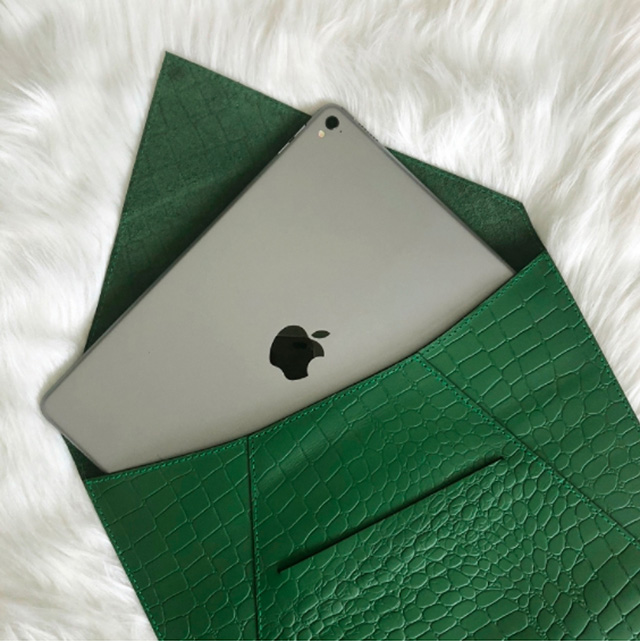 If your partner uses an iPad or a tablet on a daily basis, it would be practical to get them a stylish carrier like this leather piece from local brand Katre. According to the brand, the tablet carrier is "inspired by the old-school snail mail" which you can tell from its no-nonsense envelope shape. It's made from unlined calf leather and has a front tuck closure. You can have the leather carrier monogrammed (additional P150 to P250) with your partner's initials or you can make it even more special by customizing it with a handwritten monogram (additional P500).
ADVERTISEMENT - CONTINUE READING BELOW
Available online.
AeroPress (P2,400) from Coffee Now PH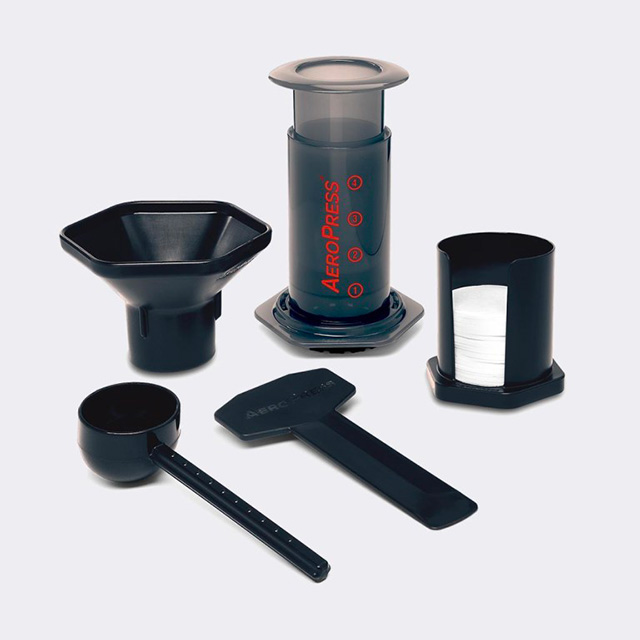 Is your S.O. a huge coffee lover or did he or she get into coffee brewing during the quarantine? You might want to consider giving brewing equipment for their daily cup of joe. Check out the AeroPress, a popular brewing device where you steep coffee for 10 to 50 seconds with a filter, and press the plunger through the tube right after. Plus, it's portable, so it's easy to pack on your weekend road trips!
Available online.
Mountains Mat (P2,599) from Sora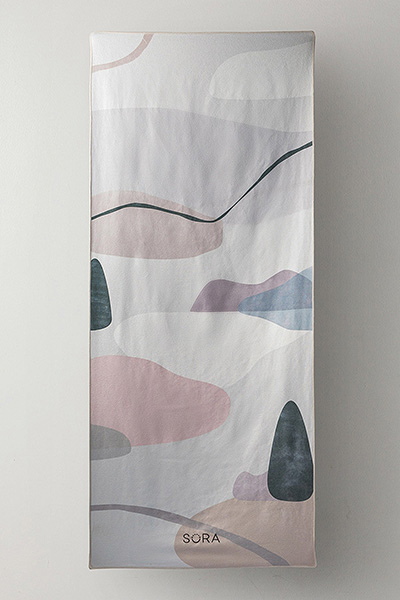 ADVERTISEMENT - CONTINUE READING BELOW
This mat from Sora can be used as a beach towel, yoga mat, or an #aesthetic home accent for your partner's space! It comes in a IG-worthy design that'll maybe inspire your S.O. to get into yoga or maybe spruce up their space. Best part? It's eco-friendly, too! Sora's mats are made from recycled fabric and are compact, lightweight, quick-absorbent, and sand-repellent—your partner will love this gorgeous and functional piece!
Available online.
P3,001 and above
Digital Clock + Wireless Charger + Speaker (P3,990) from Momax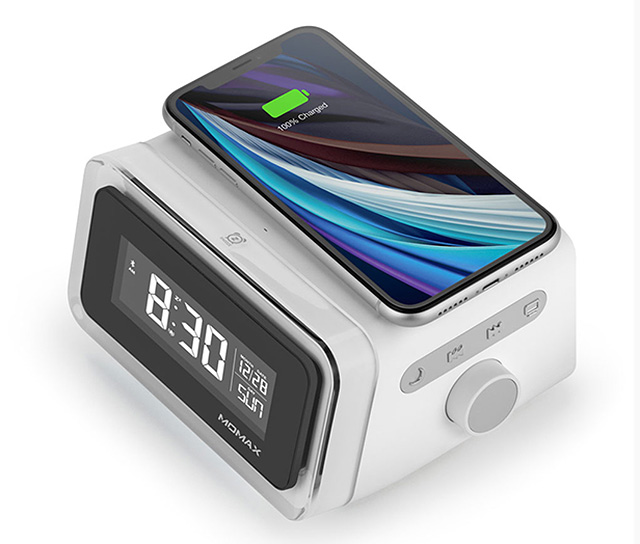 Who doesn't love a multitasking gadget? This cool clock from Momax is also a wireless charger and a speaker. Talk about double-, er, triple-duty! Your partner will love its simple and minimalist look—it's the perfect desk accessory for their workspace.
Available at Digital Walker and Beyond the Box.
The Universe Hugs You Back Ring (P6,250) from Dandy Ona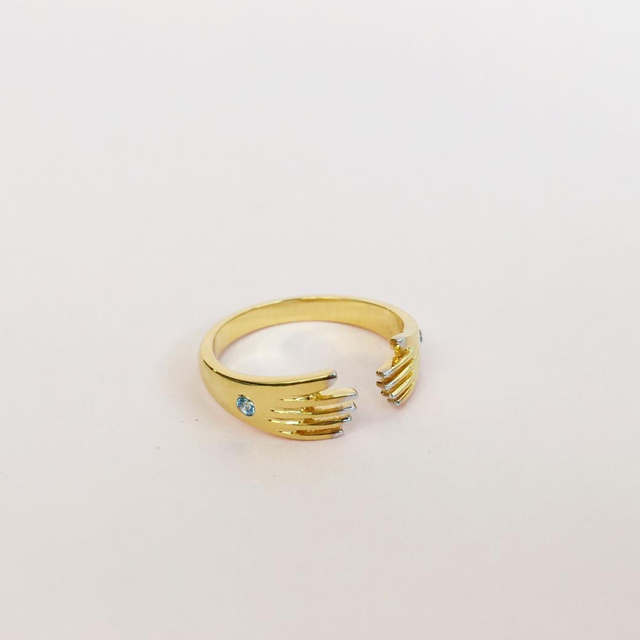 ADVERTISEMENT - CONTINUE READING BELOW
This cosmic design by crafter Mansy Abesamis is meant to show the hands of the universe cradling you—and can be translated to a permanent hug from you to your partner! The ring from Dandy Ona is made from silver dipped in gold—you can choose different shades—and you can also switch out the stone for a different kind!
Available online.
WH-XB700 Bluetooth Wireless Headphones (P7,999) from Sony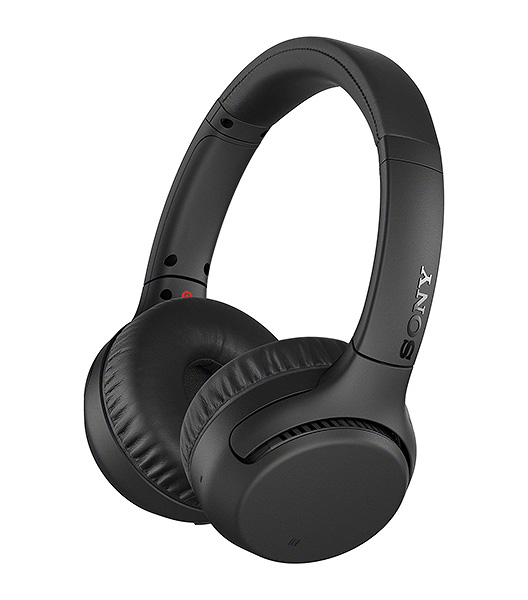 These wireless headphones from Sony promise up to 30 hours of use in just one charge, which means bae can listen to his or her tunes (or virtual meetings) all day with no interruptions. It also offers a comfortable fit all day as well as deep, punchy sound quality with lots of bass power.
Available online.
Movie Night Gift Bundle (P3,450) from Ben & Bart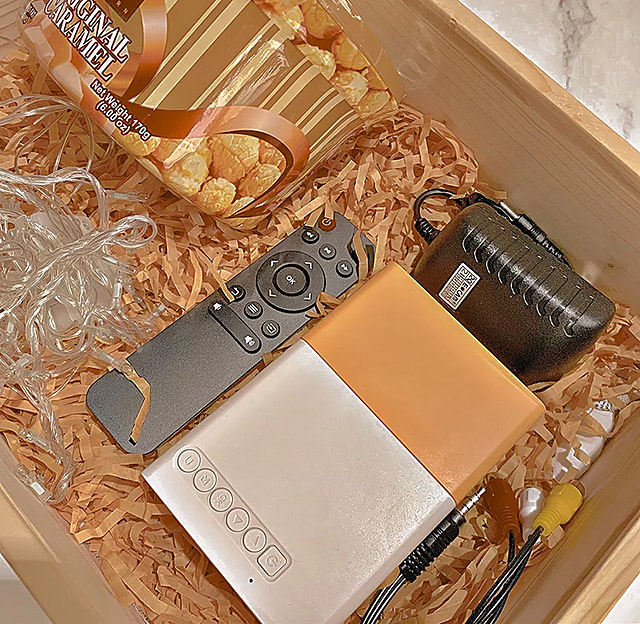 ADVERTISEMENT - CONTINUE READING BELOW
Missing movie-date nights, but too afraid to go out because of the virus? You can now turn your bedroom into your very own cinema with Ben & Bart's Movie Night Gift Bundle. It has a mini projector where you can hook up your phone or laptop and an extra tub of popcorn that your date would probably not share.
Available online.
Balance Training Board Set (P4,200) from Balbo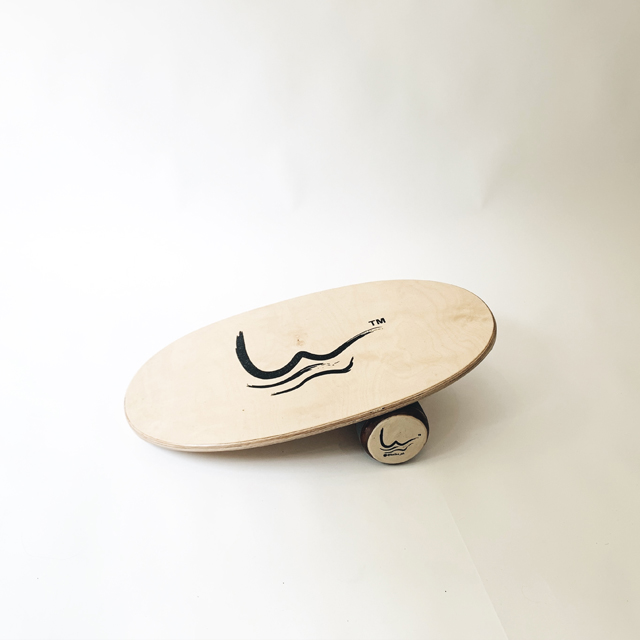 If your S.O. loves to surf or the beach, get them this balance training board set from Balbo. It's a fun workout to do at home that'll strengthen their core and make them feel like they're actually riding waves—perfect for those who miss being in the ocean! The set comes with a roller, a grip, and a free protective mat so your partner can practice conveniently in his or her bedroom without scratching the floor.
Available online.
QX10 printer (P10,998) from Canon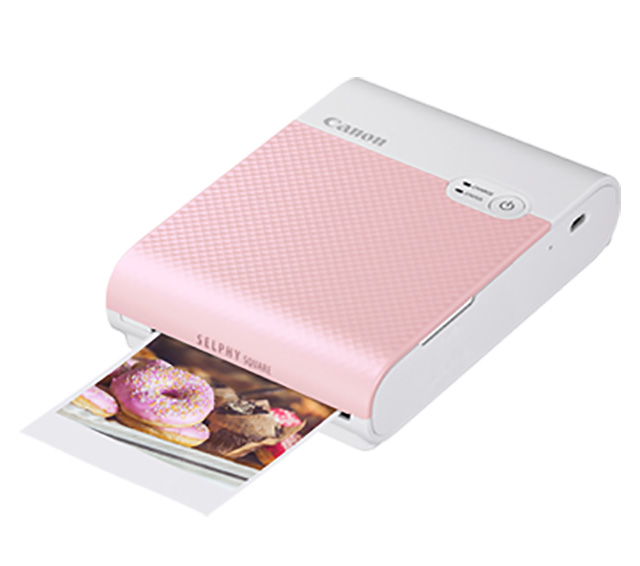 ADVERTISEMENT - CONTINUE READING BELOW
Print your best moments together with this palm-sized Canon printer! You just need to hook up your smartphone to this printer via WiFi and have square prints of your images on the go. The printer's Photo Layout app also lets you edit and decorate your images, so you can bond over tweaking your pics. Plus, it uses two-in-one paper: Just peel off the backing sheet of the photo paper to turn it into a photo sticker! Choose from three colors: pink, black, and white.
Available online for pre-order; see a list of Canon stores.
UV-C Disinfection Bag (P4,000) from UV Protect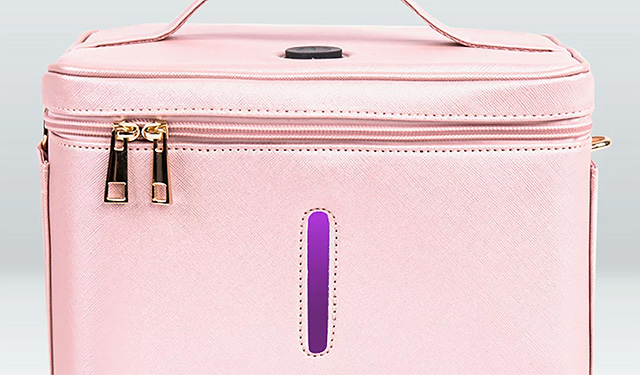 This UV-C Disinfection Bag from UV Protect will surely make your partner feel like you care about them. It's a great way to sanitize and disinfect everyday essentials without the hassle! All you have to do is toss in your keys, cash, cards, et cetera into the bag, press the button, and let it disinfect your things in just three minutes. It's perfect for home use and for travel!
ADVERTISEMENT - CONTINUE READING BELOW
Available online.
Hey, Spotters! Check us out on Viber to join our Community and subscribe to our Chatbot.
Your guide to thriving in
this
strange new world.
Share this story with your friends!
---
Help us make Spot.ph better!
Take the short survey
Load More Stories