Gift Guide: 30 No-Fail Gift Ideas for Your Parents, Whatever Your Budget
No idea what to get your parents? We got you covered.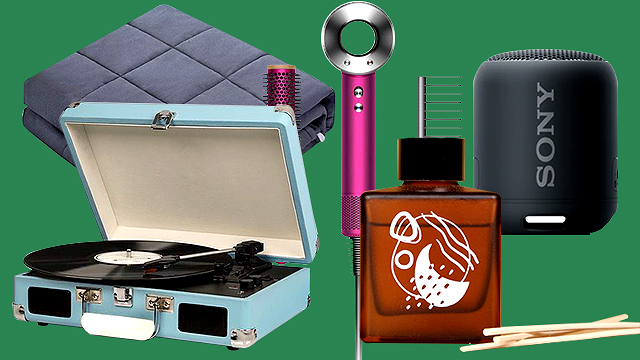 (SPOT.ph) If there's one thing that doesn't get easier over time, it's finding the perfect gift ideas for parents. We know for a fact that this is a common struggle because, what on earth can you possibly give someone who gave you your entire life, right? While we're pretty sure your mom and dad would appreciate anything you give them, it's still tricky to go gift hunting—especially now that there are quarantine protocols in place. So, if you're still looking for great gifts for the parentals, you've come to the right place. 
Also read:
25 Christmas Gift Ideas Under P1,000 for Every Personality
Check out these 30 no-fail gift ideas for parents, no matter your budget:
Below P1,000
Wooden Chess Set Tournament Chess Board Quality Board Game (P999) from Kemilng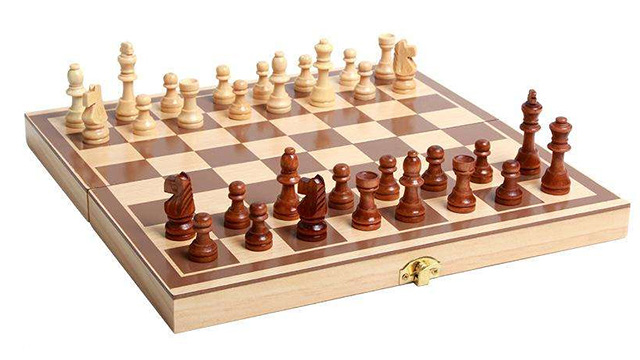 ADVERTISEMENT - CONTINUE READING BELOW
Chances are your parents were hooked on The Queen's Gambit this year, and probably now have a sudden desire to play chess! This classic, high quality set in glossy wood from Kemilng is a no-brainer choice. We can already imagine all the fun duels they'll have—let's just hope they don't get overly competitive like Beth Harmon.
Available on Lazada.
Tape Dispenser Prime (P850) from Motex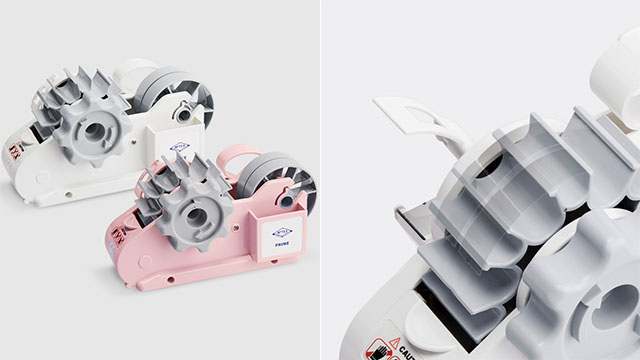 CONTINUE READING BELOW
Recommended Videos
Say goodbye to sticky scissors and wasted tape because Motex's self-cutting tape dispenser will save you from your crafting and gift-wrapping woes! All you have to do is position a roll of tape onto the dispenser as instructed and twist the water mill-like knob to unroll the tape. Once you twist the knob, the machine will mechanically cut up several uniform pieces of tape for you. From there, just peel off and use—easy-peesy!
Available on Lazada.
Boho Rug/Wall Hanging (P648) from Decor Dreams PH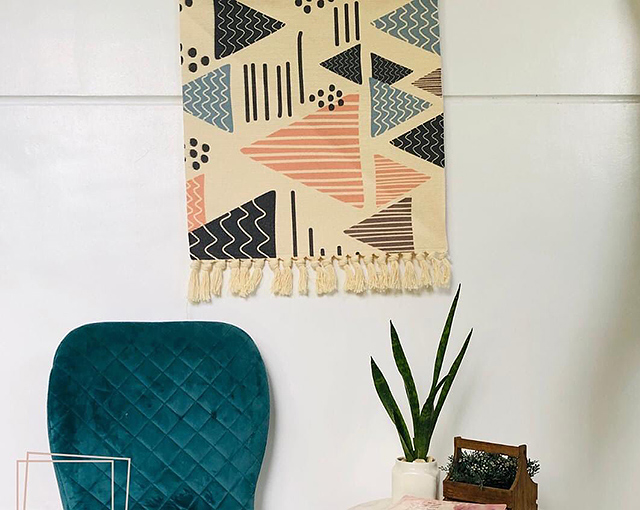 ADVERTISEMENT - CONTINUE READING BELOW
Surprise Mom with this rug-slash-wall hanging from Decor Dreams PH. The patterns can easily turn your monochromatic living room into a fun-filled space. It can also hide those paint patches you probably peeled off when you were bored as a child.
Available online.
Reed Diffuser Cube Art (P799) from The Good Trade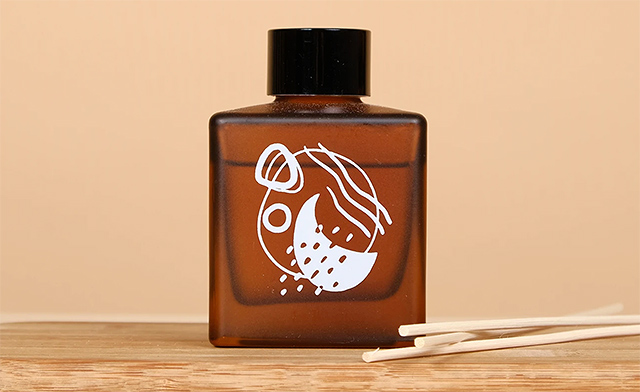 This reed diffuser from The Good Trade will help your parentals relax and unwind at home after a long day of work and errands. It's available in seven soothing scents so you can get one for each room in the house.
Available online.
Essentials Gift Set 3 (P400) from MUJI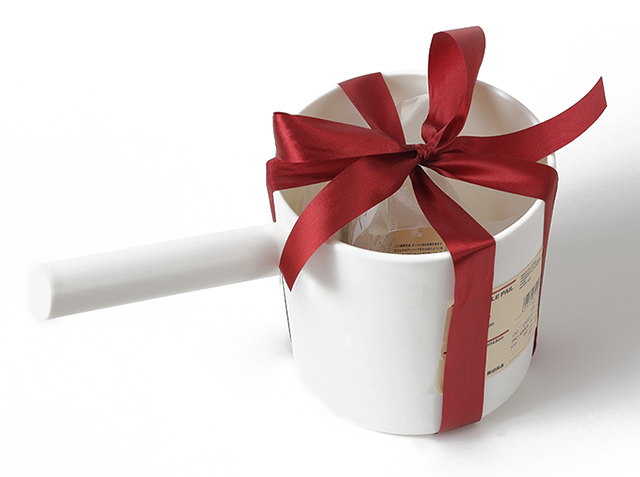 ADVERTISEMENT - CONTINUE READING BELOW
Surprise your parents with the minimalist MUJI bath dipper, which made the rounds online in 2019 for being, well, a tabo. Apart from its clean design, MUJI says in a post that the "angle of its handle is designed to make it easier to scoop water with less weight on hand," so that's your spiel as they unwrap your gift. Apart from the bath dipper, the set comes with a small foaming net ball, a foaming net for the face, and a pumice stone.
Available online; see a list of MUJI stores.
Pill Deodorizer and Anti Moisture (P535) from Crep Protect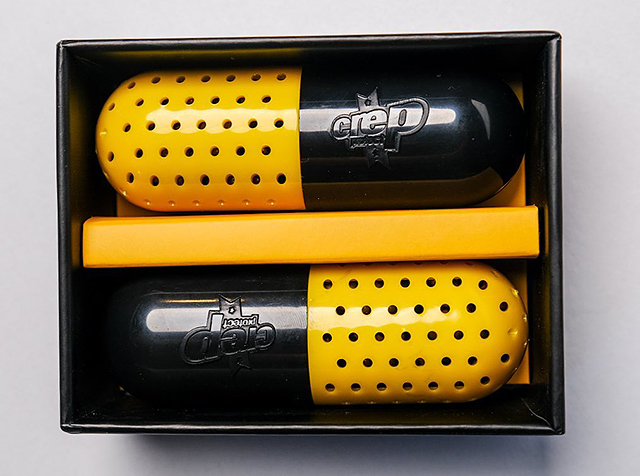 If any of your 'rents are sneakerheads—and you don't have the budget to buy them a new pair—the next best thing is to give them something that would help them take care of their sneaks better. Crep Protect has several sneaker-care products, one of which is the pill deodorizer. You just pop a pill in a shoe to keep unwanted odors away! It also absorbs moisture, which can cause damage over time.
ADVERTISEMENT - CONTINUE READING BELOW
Available on Lazada.
Jade Plant (P350) from Qach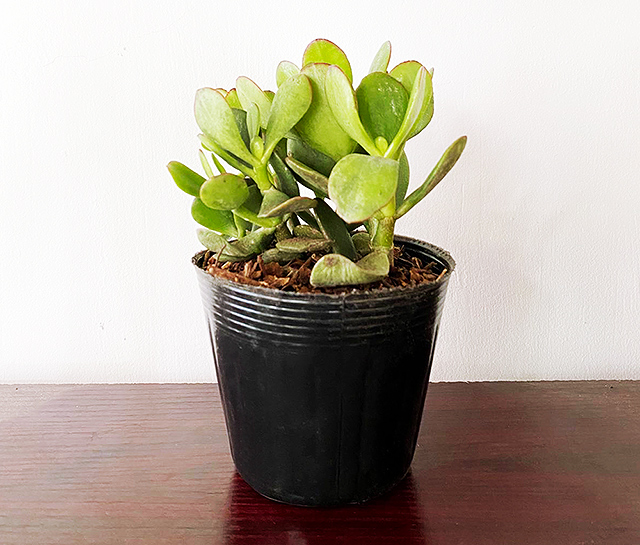 You don't have to be a plantito or plantita to take care of a jade plant like this one from Qach—it's popular for being a resilient little succulent that you can keep indoors, besides having a long shelf life. Add an instant spot of cheery green to your parents' place with a pot or two. Green thumb not required!
Available online.
P1,001 to P2,000
12-oz Double Wall Mug (P1,395) from the Starbucks x Kate Spade Collaboration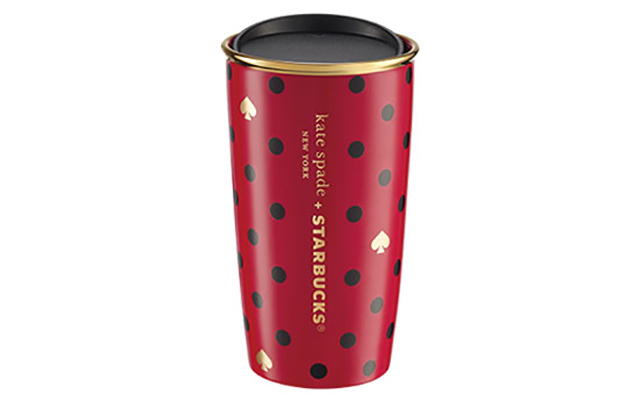 ADVERTISEMENT - CONTINUE READING BELOW
Here's a chic and practical gift. If you have a Starbucks-obsessed parent, then a tumbler, or this durable portable mug, from their Kate Spade collection would be a sure hit. If you have a little more stretch to your budget, you could match it with the 15-oz Polka Dot Water Bottle (P1,495) with the same print so you can go twinsies!
Available via Starbucks' official flagship store on Lazada and at selected stores.
Optus High Definition Webcam (P1,990) from Ekotek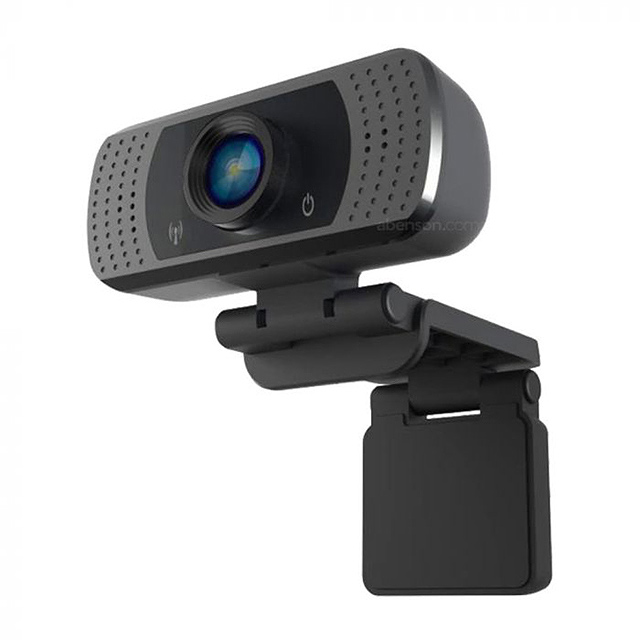 In case your 'rents are always complaining about the camera quality on their Zoom calls, a webcam could be exactly what they need. We recommend this device from Ekotek, which has automatic low-light and white balance correction, so even the most tech-averse mom or dad will be able to get the most out of it. It's also got a built-in microphone to help level up sound quality!
ADVERTISEMENT - CONTINUE READING BELOW
Available on Abenson's website.
Weighted Blanket (P1,499) from HMR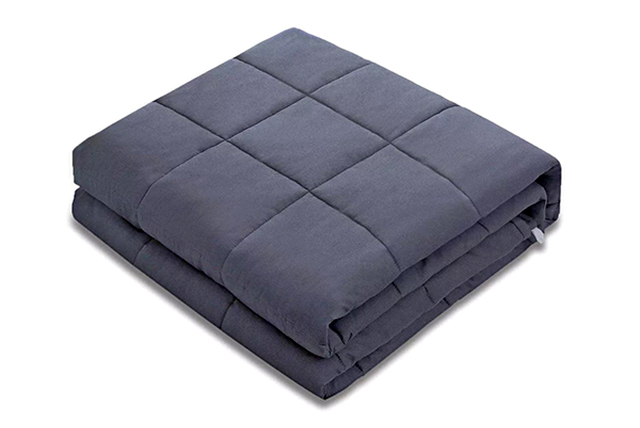 Weighted blankets are said to help in easing insomnia, relieving anxiety, and stress—it's like getting a warm hug all throughout your slumber. Give the gift of a good night's sleep with a weighted blanket from HMR. The heaviest available is 20 kilograms, but there are lighter options on their site, too.
Available online.
Luto Apron (P1,200) from WVN Home Textiles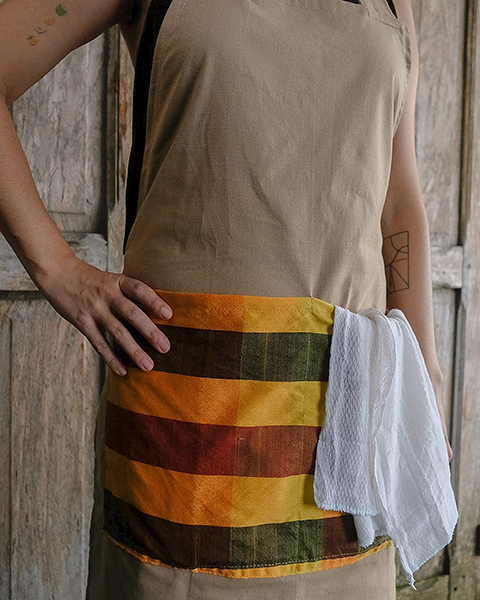 ADVERTISEMENT - CONTINUE READING BELOW
WVN Home Textiles, a women-owned social enterprise, is known for championing Filipino-made textile and fabric. This cool apron features soft linen fabrics and habol from Negros, making it a perfect gift for your mom who'll probably be busy cooking up this year's Noche Buena.
Available online.
Weighted Eye Mask (P1,200) from Blanket Hugs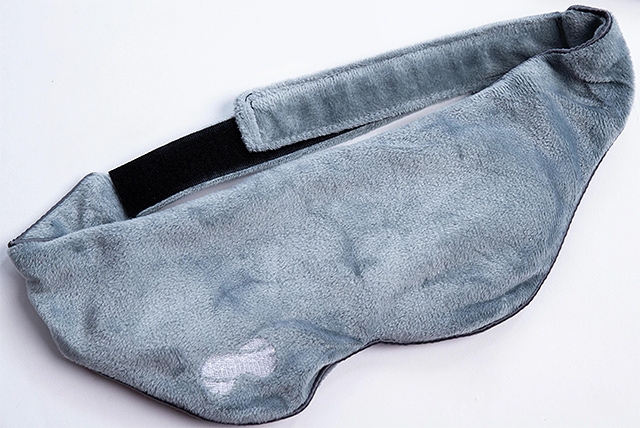 This Weighted Eye Mask from Blanket Hugs will help Mom and Dad get the best sleep of their lives. The eye mask weighs one pound and it applies deep-touch pressure on areas surrounding the eyes, promoting better sleep quality so your parents can wake up well-rested and energized.
Available online.
11 Inches Round Rustic Wall Clock (P1,905) from We Can House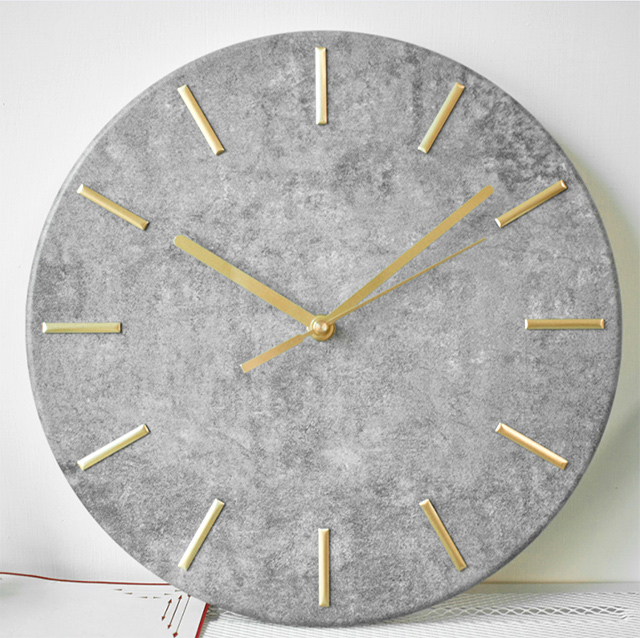 ADVERTISEMENT - CONTINUE READING BELOW
This wall clock by Analogue Lab is described as rustic, but we think it would suit most interior styles with its minimalist dashes to mark the hours. It's also easy to hang besides being pretty quiet.
Available online.
Netflix Gift Card (P1,000)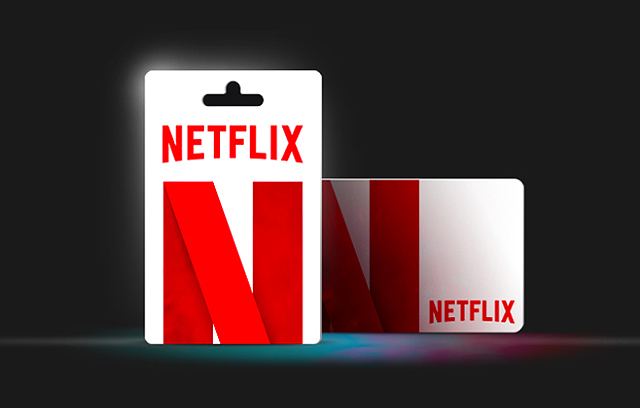 Whether or not your parents have discovered the joys of streaming endless episodes of Queen's Gambit or The Crown, they'd probably appreciate having access to the app on you, for at least a month or two! The gift cards are also available in different amounts (P500 or P1,500), and you get a prepaid code to give to the recipient or send to them directly so they can redeem right away. Don't forget to send our streaming guide to give them ideas for what to watch next!
Available online.
P2,001 to P3,000
DataTraveler microDuo3C 128 GB (P2,700) from Kingston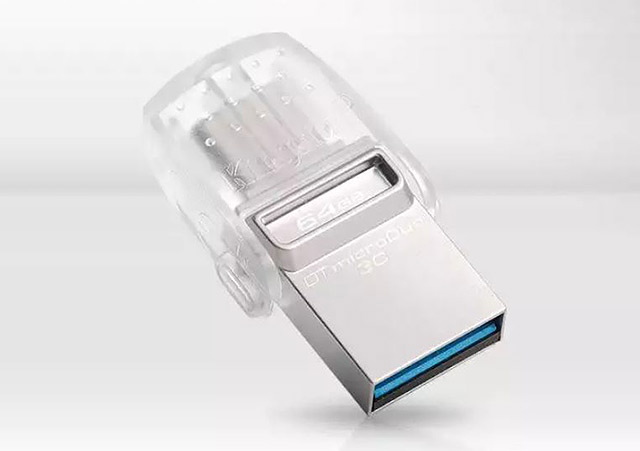 ADVERTISEMENT - CONTINUE READING BELOW
All of the above words are just tech talk for a fancy USB. This flash drive from Kingston has two interfaces that can be connected to a Type-A port, the usual kind at the side of laptops and CPUs, or a Type-C port, the slimmer, younger, and more current cousin in the port family. This tiny little thing packs in 128 GB worth of data and can even be used on the latest Apple and Android phones. Perfect for any techie parent.
Available on Lazada.
Le Pliage Club Coin Purse (P2,900) from Longchamp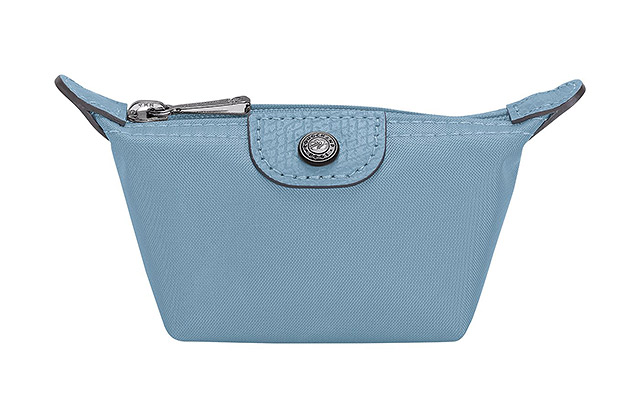 We bet Mom would get lots of use out of this chic coin purse from Longchamp. It's perfect for holding loose change or small items like hand sanitizer or lipstick—and we know your mom is always scrambling through her huge purse for those (insert collective sigh here). The pouch is available in several cute colors, but we're especially loving this powder-blue piece!
ADVERTISEMENT - CONTINUE READING BELOW
Available online.
AIRism King-sized Bed Sheet (P2,990) from Uniqlo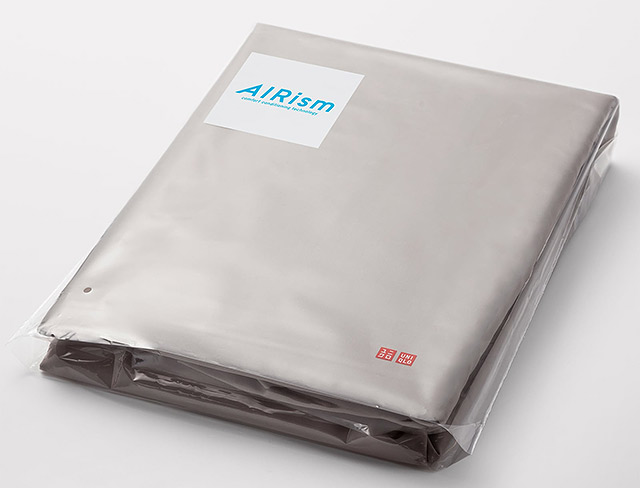 Absorbent and quick-drying, Uniqlo's AIRism bed sheets also stay cool to the touch, so it's just the thing for those warm summer nights. They dry quickly after washing, too. But really, who doesn't want the gift of good sleep?
Available online.
Rattan Suitcase (P2,000) from Upcycle Deco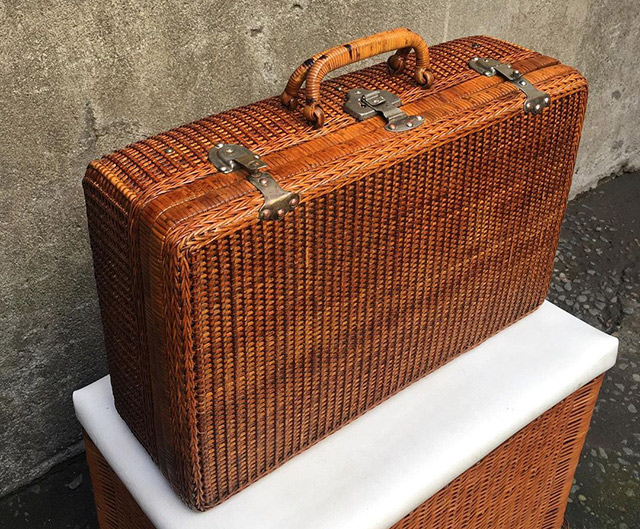 ADVERTISEMENT - CONTINUE READING BELOW
Upcycle Deco is a treasure trove of upcycled home decor and furniture pieces  that are made from rattan or wood. This rattan suitcase would perfectly match the vibe of your family's ancestral home. 
Available online.
Multi Function Sterilizer (P2,100) from UV Protect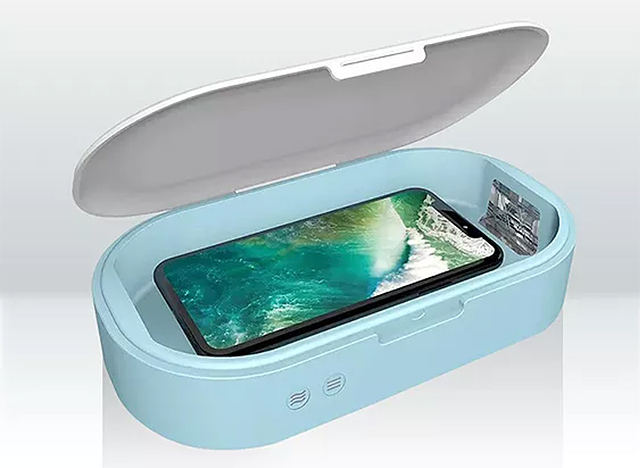 Show your parents you care by gifting them this handy Multi Function Sterilizer from UV Protect. It's compact, making it ultra portable so they can bring it with them anywhere they go. They can use it to disinfect everyday items like phones, keys, cards, cash, and more. It makes use of double UV lamp which helps kill bacteria and viruses quickly with just a push of the button. Plus, it has an aromatherapy feature so their items smell nice and clean after sterilizing!
Available online.
Gateway Fanny Pack (P1,680) from Beside U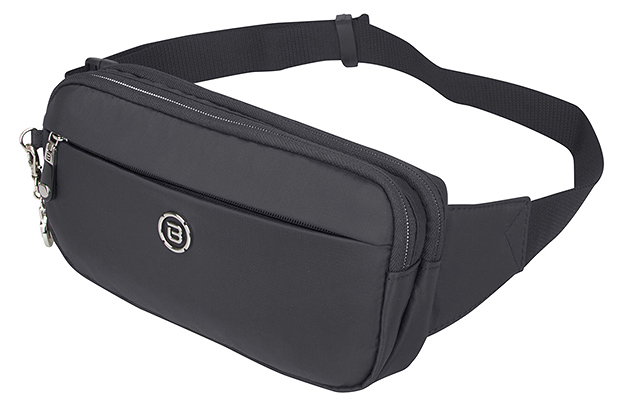 ADVERTISEMENT - CONTINUE READING BELOW
Your parents probably lived through the fanny-pack age, so allow them to reminisce the good ol' days by gifting them a belt bag that they can use on the reg! This piece from Beside U comes in a simple and functional no-nonsense design that your mom and dad can use when they're running errands. It comes with an RFID pocket and even a detachable whistle in case of emergencies. It features several pockets and compartments that'll help them keep their everyday essentials organized. Plus, the bag is water-repellent, so that's one less thing to worry about!
Available online.
XB12 EXTRA BASS™ Portable Bluetooth® Speaker (P2,999) from Sony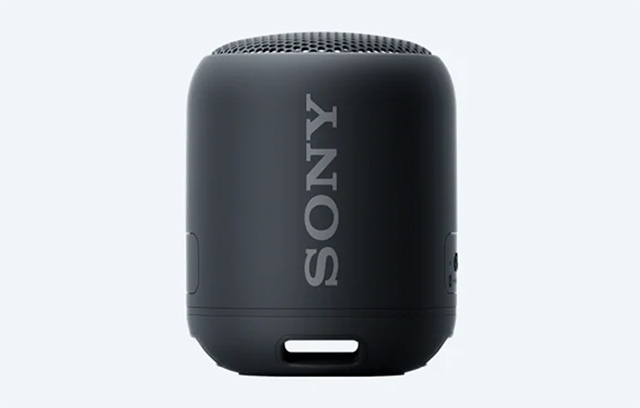 This Sony speaker packs a punch with clear, bass-heavy sound in a nifty, space-saving package. It operates wirelessly via Bluetooth, so no messy wires to clear. Plus, Mom or Dad could easily clip the portable speaker on their bags when they go on a trip!
ADVERTISEMENT - CONTINUE READING BELOW
Available on Lazada and Sony stores.
Hayes Black Marble Wine Cooler (P2,999) from Crate & Barrel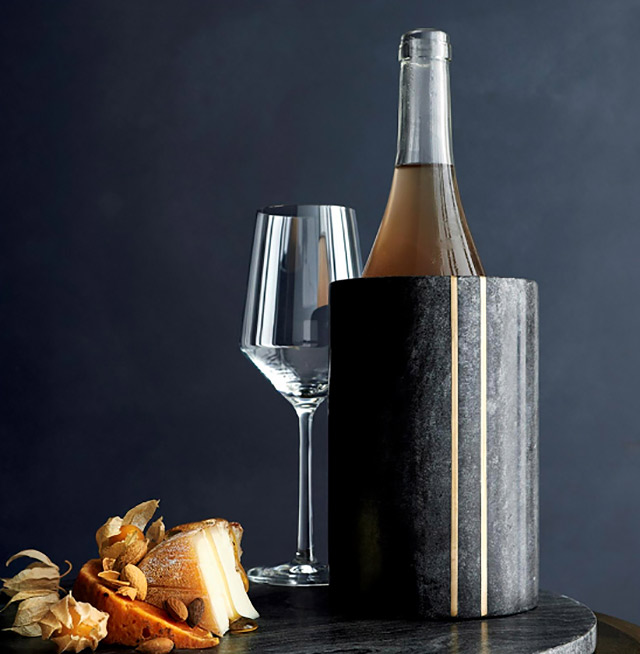 This one's perfect for parents who love having their friends over—we'd bet they go through several bottles of red or white in one sitting. This wine cooler from Crate & Barrel would look nicer on their dinner table than the usual bucket-with-ice combo, don't you think?
Available at Crate & Barrel.
P3,000 and above
Premium Concert Ukulele Puerto (P4,999) from RJ Guitar Center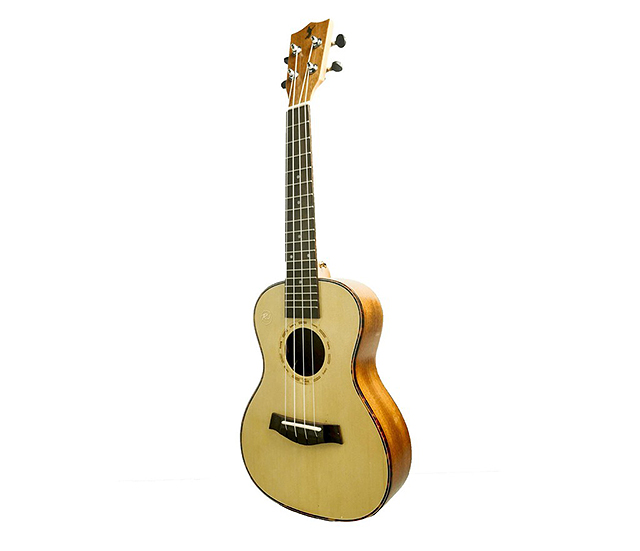 ADVERTISEMENT - CONTINUE READING BELOW
Remember when your parents nurtured your new skills and talents—usually resulting in them having to listen to the same song over and over again as you practiced? Well, time to turn the tables! Ukuleles are arguably easier to pick up, especially if your parents already know how to play guitar, so this could be an interesting switch. This concert ukelele from RJ Guitar Center is a good place to start and could also be a worthy upgrade if your family has a beat-up one just lying around.
Available at RJ Guitar Center and on Lazada.
Nirvana Yoga Mat (P3,990) from Duyan MNL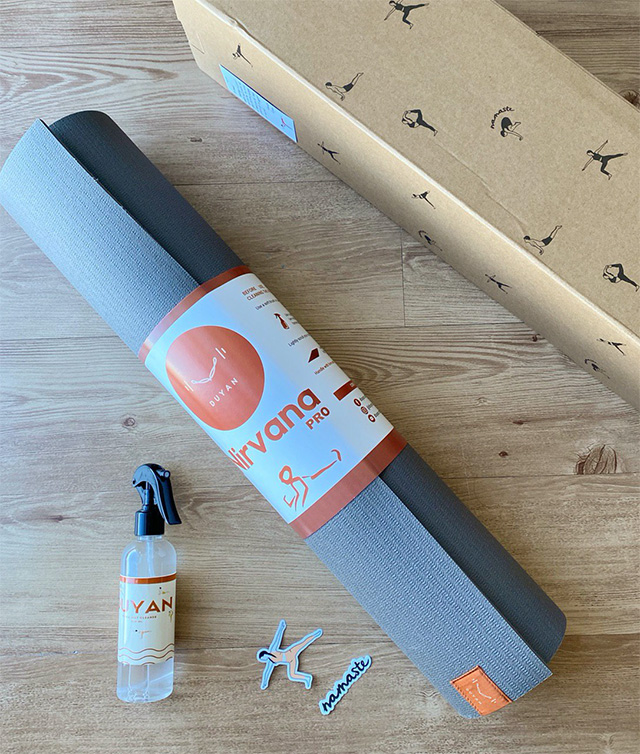 Motivate the parentals to get moving so they can stay strong and healthy—and there's nothing like a really good yoga mat that'll motivate them to start practicing mat exercises regularly. The Nirvana Yoga Mat from local brand Duyan MNL is made from eco-friendly PVC material and has two sides: the bottom side features a dotted texture that helps keep it stable while the top side has ridges which offer better grip even if you start to sweat on the mat. 
ADVERTISEMENT - CONTINUE READING BELOW
Available online.
27,000mAh Power Bank With AC Outlet (P5,999) from Hi-Batt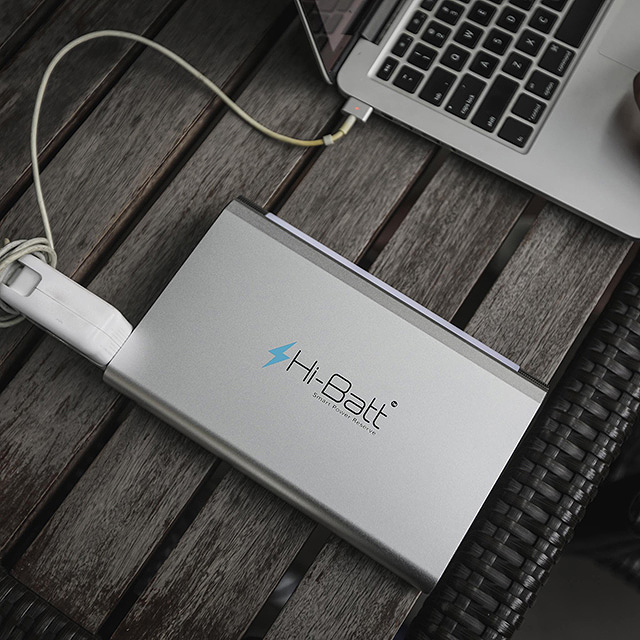 This heavy-duty power bank from Hi-Batt is a handy device to have in storage in case of power outages or out-of-town trips—trust us, your parents will thank you! It has 27,000 mAh of battery power and multilple charging ports (including two USB ports, a USB-C port, a 12V output, and an AC outlet) to charge laptops, smartphones, tablets, cameras, drones, and more.
Available on Hi-Batt's Facebook page.
Essenza Mini (P7,500) from Nespresso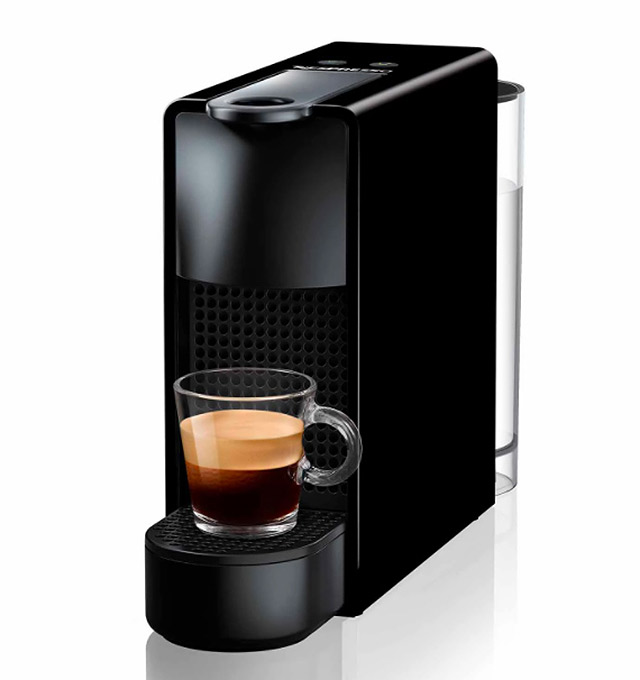 ADVERTISEMENT - CONTINUE READING BELOW
This Nespresso coffee maker can make your pop's morning brew in two sizes: a 40-ml espresso or a 110-ml Lungo. They'll love that it barely takes up any space on the countertop, not to mention the fact that it's a no-fail way to make a great cup of joe. It comes in white, too.
Available online and at Nespresso, Rustan's.
Classic Black Turntable (P4,900) from Ben and Bart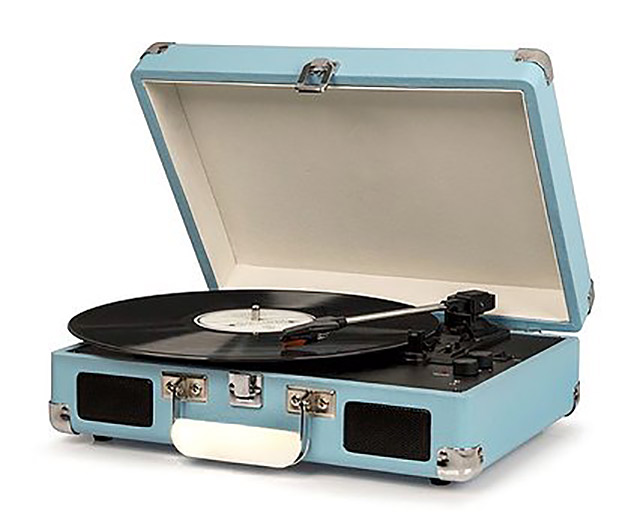 Bring back the good ol' days with this vinyl turntable from Ben and Bart. Despite the modern touch, your folks won't have trouble playing their old vinyl records. You can even connect it to your phone and play your list from Spotify or YouTube Music.
Available online.
Supersonic™ HD03 Gift Set (P24,500) from Dyson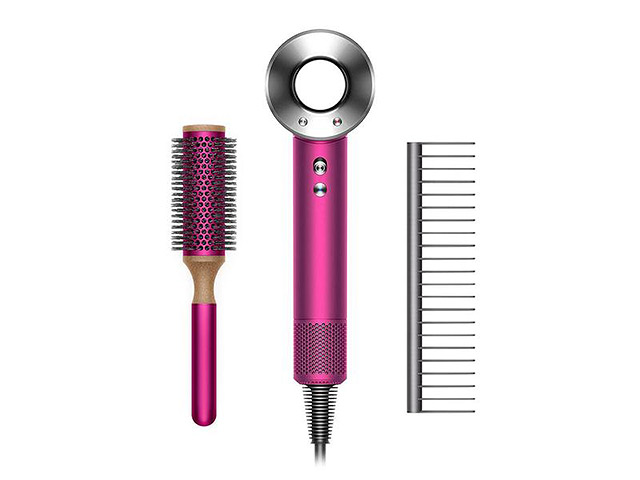 ADVERTISEMENT - CONTINUE READING BELOW
Now's the time to pool funds so the entire family can spoil Mom this Christmas! Dyson has a Supersonic™ HD03 Gift Set which makes the perfect gift idea for moms who love to look glamorous. The gift set includes Dyson's coveted Supersonic hairdryer in a limited fuschia and nickel color as well as a Dyson Vented 1.4" barrel brush that'll give volume to your mom's locks, and a Dyson-designed Detangling comb which helps detangle strands without the friction.
Available online.
Countertop Oven with Airfryer (P9,990) from Oster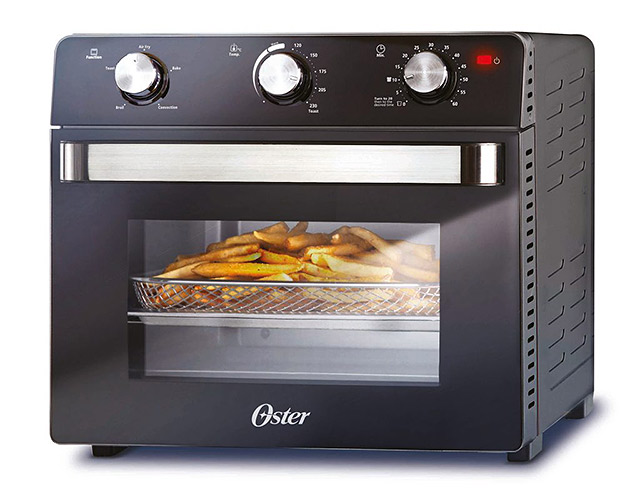 Do your folks love to cook? This oven from Oster lets them experiment with more dishes. Mom or Dad could toast, bake, and broil with this oven, and they could use it as a convection oven, and even as an air fryer, too! It also boasts large capacity that it could fit a 12-inch pizza or a 2.8-kilogram chicken. Do note that this appliance is currently for pre-order and will be processed in January 2021.
ADVERTISEMENT - CONTINUE READING BELOW
Available for pre-order online.
CleanAir Air Purifier (P6,990) from Monarc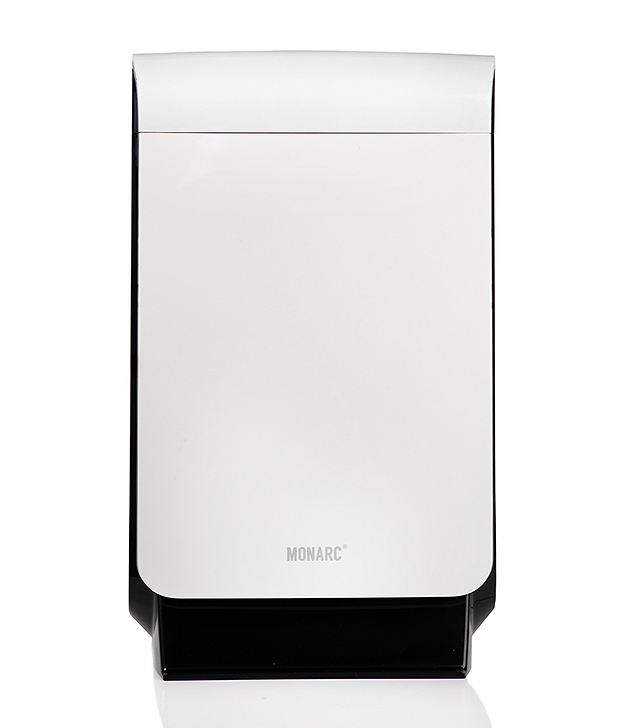 This sleek, understated air purifier from Monarc can cover up to 30 square-meters of space and has a triple-filtration system that gets rid of smoke, dust, pollen, pet dander, and other air pollutants. The triple-filtration system has a washable pre-filter, a HEPA filter that catches 99% of airborne pollutants, and an Activated Carbon filter for eliminating odor. We admit: We're big fans of the minimalist design!
Available online.
Your guide to thriving in
this
strange new world.
Share this story with your friends!
---
Help us make Spot.ph better!
Take the short survey
Load More Stories