SPOT.ph Roadtest: How Do Reusable Menstrual Pads Compare to the Disposable Kind?
We tested them out.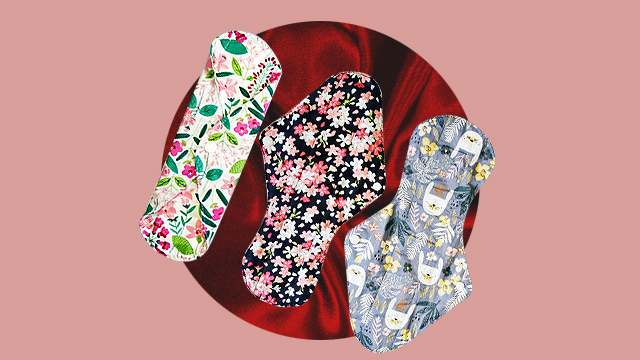 (SPOT.ph) There are many ways to incorporate zero-waste practices into one's lifestyle—in fact, there are entire Facebook groups and Reddit threads dedicated to helping people make their routines more eco-friendly. For many women—or any person who experiences a menstrual cycle—switching to reusable, waste-free menstrual products is one of the first steps to take towards sustainability. The practice has become especially popular in the last few years. Menstrual cups are widely accessible throughout the country—you can even purchase them at drug stores—and other alternatives like period-proof undies and reusable sanitary napkins are also available on the market. We previously tested out some period-proof panties, but in case you're curious about reusable pads, we're here to answer all your, er, red-hot questions.

ADVERTISEMENT - CONTINUE READING BELOW
Also read:
10 Online Stores to Hit Up for Period-Proof Undies and Reusable Pads
What are reusable pads?
Reusable pads are exactly what they sound like—a sanitary napkin made of fabric that can be washed and stored, so you can use it again and again instead of having to purchase and dispose of new sanitary napkins every month. We know, we know: Just reading the concept is enough to generate skepticism—it's hard to imagine a few layers of cloth absorbing all the blood you expel throughout your cycle. But hear us out, there are some immediate benefits: For one, reusable pads are the closest you can get to disposable ones, at least in the zero-waste world, which means they'll be easier to incorporate into your routine than period-proof undies or menstrual cups. Plus, they're typically more affordable and user-friendly. To give you a better idea of what it's like to use them, we tested out reusable pads from local zero-waste store The Good Trade. Here's what went down.
CONTINUE READING BELOW
Recommended Videos
ADVERTISEMENT - CONTINUE READING BELOW
SPOT.ph Roadtest: A Full-Day Trial and Review of Reusable Menstrual Pads
Fast Facts and First Impressions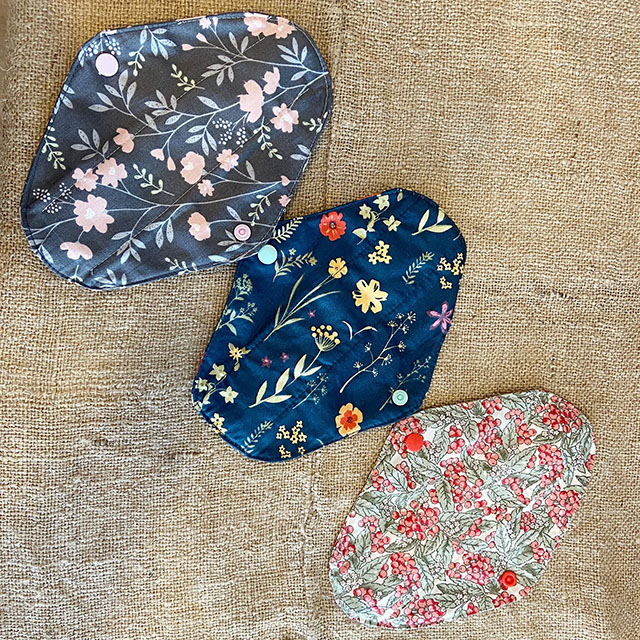 The Good Trade offers reusable pads in two sizes: Eight inches for light-flow days and 12.5 inches for heavier days or overnight wear. Shape-wise they have that same curved, elongated silhouette as most pads. In terms of size, they're pretty similar to napkins you'll find in a grocery store, too. Now, upon first inspection, they may appear to be comically large, but before you start comparing them to diapers, take note that they only look huge because the wings on either side of each pad extend its width, making it appear larger. Yes, these pads have got wings—as of writing, we haven't seen any reusable menstrual pads without them. That's because unlike regular sanitary napkins—which use adhesive material to stick to the outer and inner sides of the crotch area of your underwear—The Good Trade's pads (and most reusable pads) make use of buttons which fasten together underneath your panties.
ADVERTISEMENT - CONTINUE READING BELOW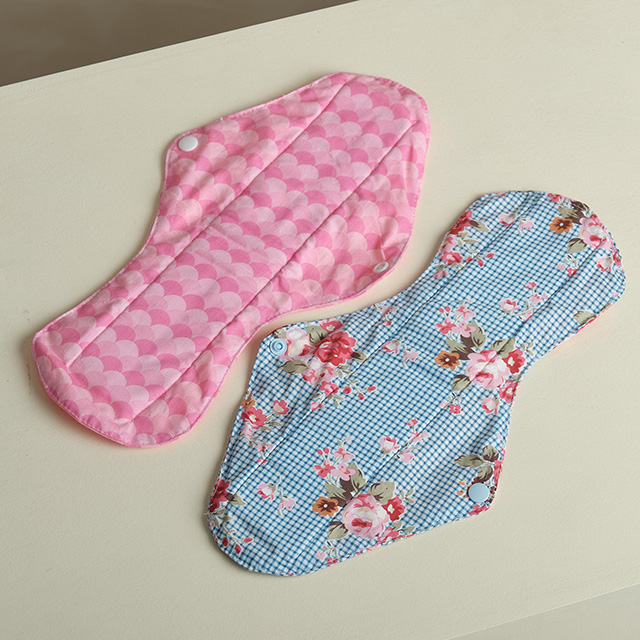 According to The Good Trade's website, their reusable pads are designed to be leak-proof and can also reduce rashes—those of you who tend to get irritated by the material of sanitary napkins may want to consider testing how your skin would react to these cloth-based alternatives. They're made from a mix of woven cotton, cotton terry, and waterproof fabric. Despite the many layers inside, they don't feel particularly thick both in the hand and on the undies—they're lightweight and should sit under your muff fairly comfortably.
ADVERTISEMENT - CONTINUE READING BELOW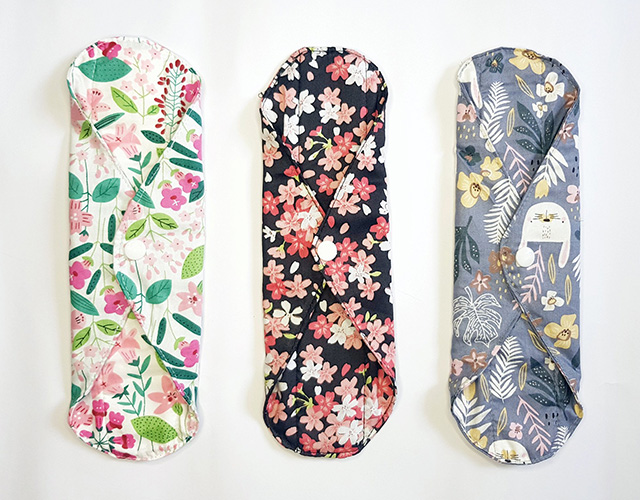 Our primary concern upon initial wear was that unlike regular pads, which mostly stay in place thanks to the adhesive material underneath, reusable pads are not quite as stable. Since they only have buttons holding the pad in place, they have a tendency to slide up and down your panties or just move around in general, especially if you're wearing loose clothing or doing physical activities. We'd say that this isn't a deal-breaking issue—disposable napkins aren't exactly immovable either—but it is something you may feel as you go about your day and may take you some time to get used to. If you'll mostly be staying home or sitting still, it shouldn't be much of an issue. But if you're going to be exercising or moving around a lot, you may want to consider tighter bottoms—at least in the beginning while you get used to the reusable pads.
ADVERTISEMENT - CONTINUE READING BELOW
Wear Time and Experience
I started this trial by wearing The Good Trade's 12.5-inch reusable pad on day three of my cycle. Typically, you'll want to change your pad every three to four hours, but for the purposes of this review, I tried my best to wear the reusable pad for an extended period of time. At around the six-hour mark, the pad desperately needed to be replaced. This may vary on heavier days of your cycle, but we'd confidently say that you can wear them for at least the same amount of time you'd wear a regular pad. Keep in mind, however, that the eight-inch design may show different results. Now, we know what you're thinking: If you can only wear one of these for a few hours and they need to be replaced, what do you do with the used pad if you can't throw it away? Hear us out: Keep it in your bag.
ADVERTISEMENT - CONTINUE READING BELOW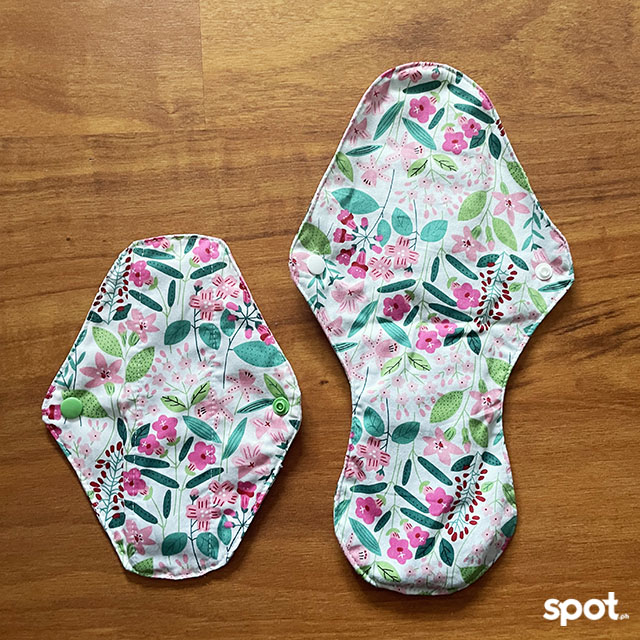 Don't freak out on us now. While shopping for your own reusable pads, you may notice that many shops also offer storage bags. These are made specifically for storing used pads. You can also use your own waterproof pouches—just make sure you aren't leaving the used pad in your purse exposed to all your belongings. All you have to do is unbutton the pad—feel free to wipe off any excess blood clots at this point—roll it up, and store it in your bag. Once you get home, you're free to wash it. More on that later.
ADVERTISEMENT - CONTINUE READING BELOW
While this may be a big change for many of you, we found that trying out the mid-day storage process was neither difficult nor off-putting. As long as you change your pad often enough, any lingering smells shouldn't bother you nor be strong enough for anyone to wonder what's inside your handbag.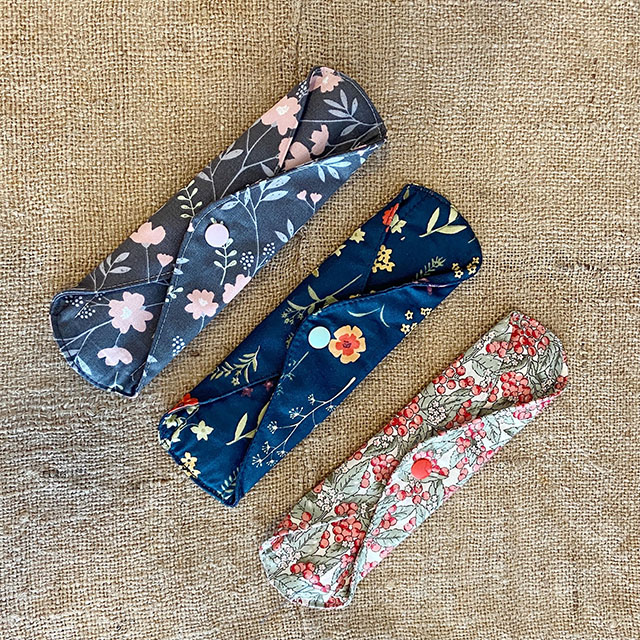 ADVERTISEMENT - CONTINUE READING BELOW
As far as actual wear experience, I found that the pad was very much there. What I mean is, I felt it sitting there. Expect to be able to feel the pad on your undies—especially on your first few wears—and yes, it may feel a little (trigger warning: the word everyone hates) moist at times. This did throw me off a little, but I had no problem just going about my day as usual. It was just an extra thing to notice. Those of you who are prone to sensory overload may find this annoying, but again, it's all a matter of getting used to the feeling. It may also be uncomfortable if you're wearing loose clothing and constantly worrying about the reusable pad potentially moving around. As long as you have access to a bathroom, you should be able to quickly readjust as needed, but we didn't find that we had to do that all that many times throughout the day. Take note, I was just sitting at home and this may change if you're out of the house and especially if you're moving around a lot.
ADVERTISEMENT - CONTINUE READING BELOW
Washing
To wash your reusable pads, start by running it under some water and wringing it out to get rid of any excess blood absorbed into the fabric. It will likely take a few wrings—around three to five—to get it all out, especially on your heavy-flow days. From there, The Good Trade recommends hand-washing with mild detergent then air-drying or sun-drying the pad. Once it's dry, you're free to use it again. If your home is warm enough or breezy enough, you may even be able to wear the same pads you used today on the following morning, lessening the need for owning too many of them.
Price
The Good Trade's reusable pads are priced at P160 a piece for eight-inch pads and P230 a piece for 12.5-inch overnight pads. Healthline notes that using four or five pads per day of the menstrual cycle is about the average amount, though this is a very rough estimate and many of you may use more or less depending on your flow. But let's say you use five pads a day. If one pad goes for about P20, then that's about P100 worth of pads a day and could add up to well over P500 of napkins for one cycle. For a whole year, that's about P6,000 worth of sanitary napkins, give or take. Now, if you purchase, say, 15 large reusable pads from The Good Trade—five per day for a five-day cycle, but again, it varies—you'll spend about P5,750. That's assuming you plan on using different pads for each day in your monthly cycle, but you can also lessen the expense even more by reusing the same pads within one cycle. For example, you can use five pads on Monday, wash and dry them, and then use them again on Tuesday or Wednesday. 
ADVERTISEMENT - CONTINUE READING BELOW
If you have a generally lighter flow you can also opt for the eight-inch pads instead. At five pieces for each day in a five-day cycle (totalling 25 pads), you'll spend P4,000. You can also opt to mix up the available sizes—we'd suggest stocking up on mostly 12.5-inch pads, then keeping a few eight-inch pads for lighter days. 
The Good Trade's website notes that their reusable pads can last up to about three to four years, especially when you take good care of them. That means if you commit to the pads, you'll not only spend less on menstrual products in your first year, but you'll pay pretty much nothing for them in succeeding years, cutting down your spending—along with your monthly trips to the drug store—even more over time. 
Conclusion: Should you buy reusable menstrual pads?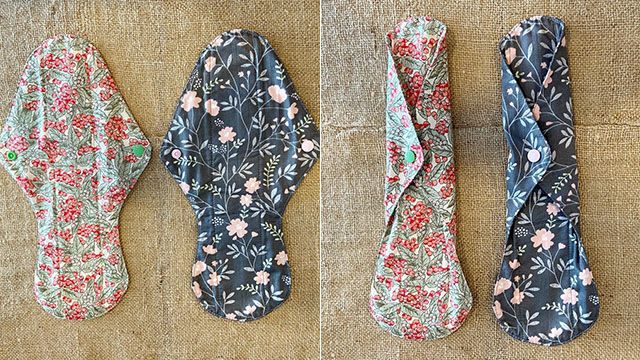 ADVERTISEMENT - CONTINUE READING BELOW
We'd be lying if we said that making the shift to eco-friendly menstrual products doesn't come with its fair share of hurdles. However, we stand by our initial statement that reusable pads are the easiest type of zero-waste menstrual product to adjust to. On your first few tries, you'll likely have to deal with some general discomfort—it may take some time to get used to how the fabric feels down there—figure out how to incorporate the washing process into your daily or monthly routine, and make peace with the fact that you'll have a used sanitary napkin sitting in your purse once in a while. So yes, there will definitely be some adjustments, but overall we're willing to bet that you'll get into the groove pretty quickly and appreciate the convenience (and cost-cutting) that reusable pads provide.
If you find yourself hesitant upon your first few uses, we'd say power through and try to get into the habit before quitting completely. If you're particularly skeptical, start slow. Wear a reusable pad on just a few days in your cycle or on light-flow days. From there, you can build up to going full-on zero-waste.
ADVERTISEMENT - CONTINUE READING BELOW
The Good Trade's reusable pads are available online.
Hey, Spotters! Check us out on Viber to join our Community and subscribe to our Chatbot.
We are now on Quento! Download the app and enjoy more articles and videos from SPOT.ph and other Summit Media websites.
Your guide to thriving in
this
strange new world.
Share this story with your friends!
---
Help us make Spot.ph better!
Take the short survey
Load More Stories