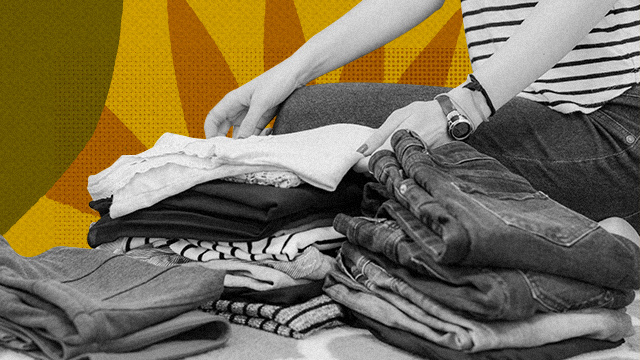 (SPOT.ph) Even though it feels like we're 50 days deep in an endless December, we have to face the facts: It's 2022 now and despite a challenging first few weeks of January, there's still plenty of reasons to follow through on your New Year's resolutions, one of which may be to finally clean out your closet.
ADVERTISEMENT - CONTINUE READING BELOW
You've probably realized by now that there are consequences to using online shopping as your source of serotonin—buyer's remorse, an "add to cart" addiction, and of course, clutter. You may have noticed that ever corner of your home is slowly filling up with items you either don't have enough space for or plainly don't even really use, just gathering dust in the meantime. Trash cans are constantly filled with ripped packaging plastics, the refrigerator stuffed with leftovers from every craving you give into, and most infuriatingly of all, your closet filled to the brim with clothes of all kinds. And yet, you still feel as though have nothing to wear. Trash is taken out daily and food is easy enough to consume or dispose of, but clothing haunts you. You see those unused stacks of excessive clothing daily, you stress out over those pants that don't fit but you swore you'd get altered, you wonder why you thought that sweater in that color was a wise purchase, and so on. That's when you know that it's time to declutter.
Below, we list some practical tips and tricks to help you not only declutter your closet effectively, but also create the right mindset when doing so. We won't sugarcoat it: The task may be tedious and time-consuming, even emotional for those who are especially attached to their wardrobes. But trust us, once you finish, you'll feel lighter and less anxious and now that your closet is free of distractions and unusable pieces, it will be more spacious and serve you better.
Also read:
The Impulsive Online Shopper's Guide to Better Spending Habits
Sell, Donate, Give: What to Do With the Things You Don't Want Anymore
Ready to declutter your closet? These tips and tricks can help you out:
First things first: Set a day to do it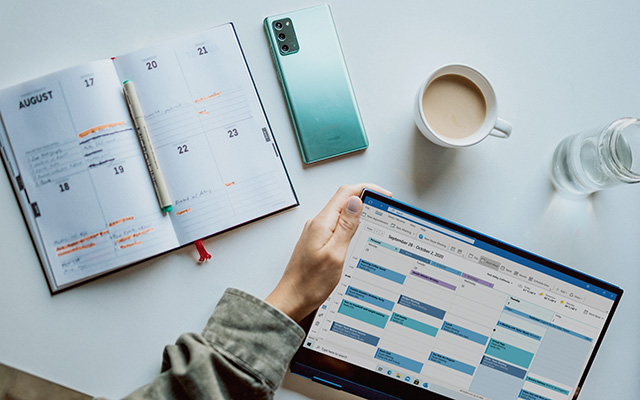 ADVERTISEMENT - CONTINUE READING BELOW
As with most tasks, cleaning out your closet is more likely to happen if you pencil it in. Opt for a weekend you're staying in or perhaps a non-working holiday that you can dedicate to errands. The task doesn't have to take all day, but expect that you'll need a few hours or so, depending on how big your closet is. We know many of you will often get that 3 a.m. urge to suddenly reorganize your entire room, but it'll likely be a less anxiety-inducing experience if you have a day set aside. That way you'll have no distractions, more energy, and a ready mindset. You may even find that choosing a specific day to do this task will get you excited for it .
Take everything out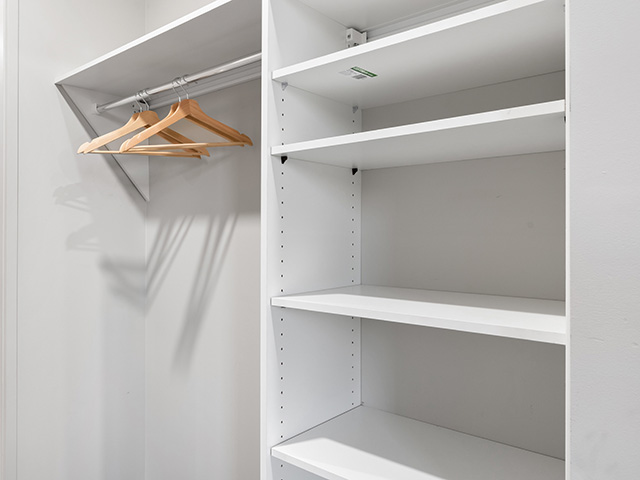 ADVERTISEMENT - CONTINUE READING BELOW
Oftentimes you may find that some parts of your closet are folded and stacked neatly while the rest is in total disarray—that in mind, you may have the urge to leave the organized clothes in there to speed up the decluttering process. But we'd suggest you take everything single thing out—the closet should be totally empty. Remember, you're not just arranging your wardrobe here;  you're getting rid of the items that you no longer have use for. Moving your belongings out of their homes will allow you to really assess every item you own and thoroughly decide what stays and what goes. Plus, having the closet be empty means you can dust, wipe down, or vacuum the inside—an optional step, but one that can make the finished product that much more satisfying. 
Sort every clothing item by category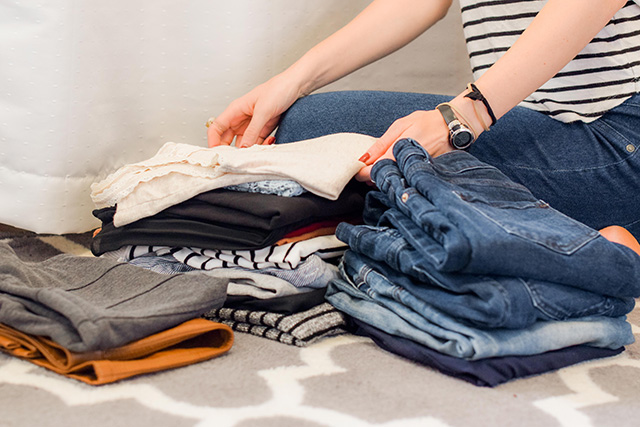 ADVERTISEMENT - CONTINUE READING BELOW
Once you've got everything out, you're going to want to sort them into categories. The categories will depend on you and what your closet looks like. No need to get too specific, straightforward groups like T-shirts, trousers, jackets, sweaters, socks, and so on work just fine. This will helps you get a better idea of how many pieces you own in each category before you decide what ought to be thrown out. For example, you may realize that you own a ridiculous number of blue jeans in the same wash and you only really wear a few. This process can also give you a clearer picture of what you may be lacking—perhaps you don't have enough work trousers or basic T-shirts or blazers and so on. Plus, you may even rediscover pieces that you haven't worn in a while, but would totally suit your clothing needs.
Now, we need to stress an important point here: Do not try on your clothes while you sort through them. You don't need to. You probably already know what they look like on you and that's unlikely to change. Wearing pieces you're trying to declutter creates emotional attachment, which just isn't conducive to the cleaning process.
ADVERTISEMENT - CONTINUE READING BELOW
Decide what to keep and what to toss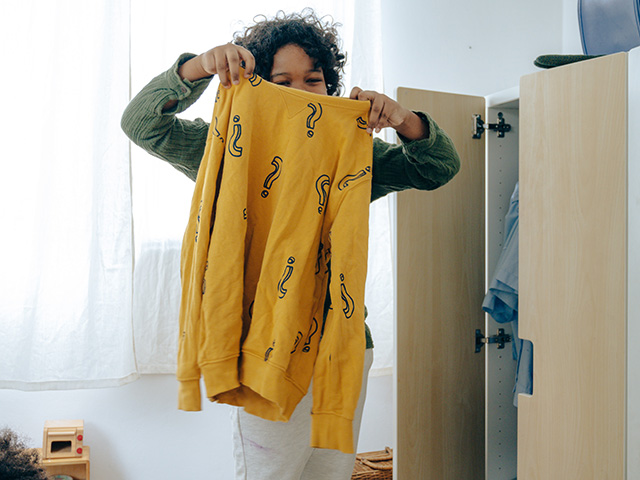 Now that you've got everything grouped together, you can begin the process of sorting. Keep a large box or bag nearby to put your discarded items in, so they can be separated from the rest of your clothes right away. You can have several boxes on hand if you're planning on discarding different pieces in different ways—one box for donating, one for hand-me-downs, one for selling secondhand, et cetera. If you happen to notice that some your clothes need repairs, alterations, or deep-cleaning, you can also set aside a box for those.
ADVERTISEMENT - CONTINUE READING BELOW
Lifestyle YouTuber and self-help guru MuchelleB suggests creating guide questions to frame your mindset when deciding what to keep or toss. Come up with around three questions such as: Have I worn this clothing item in the last year? Is it damaged or ill-fitting and will I realistically put in the time to getting it fixed? Does it go with anything else I own? Do I feel good when I wear it?
Go through each category of clothes one bye one and for every item you pick up, run it through your chosen list of guide questions. If it passes the test, then by all means, keep it. Keep in mind that the questions are only guides and not strict rules, so some pieces may still be worth keeping even if they don't necessarily tick all the boxes. For example, perhaps you haven't worn that blazer at all in the last year, but since you're starting a new corporate job, you may need it soon. And remember, while getting rid of clothing can fill you with a momentary sense of grief, think about it like this: Have you ever really regretted getting rid of a piece of clothing that you gave away? Did you ever really think about it much after? No, we didn't think so.
ADVERTISEMENT - CONTINUE READING BELOW
The Spruce suggests being mindful of whether you're holding onto clothes because you actually want to wear them or because of sentimental value, what they initially cost you, or the potential that you might stil get a chance to wear them someday. These emotion-driven reasons are valid, but they also aren't conducive to having a functional and space-efficient wardrobe. So learn to tell the difference between clothes you're irrationally attached to and clothes that actually serve you. "If an item is too special to let go, like a wedding dress, find a place to store it other than your closet," they note.
Get organized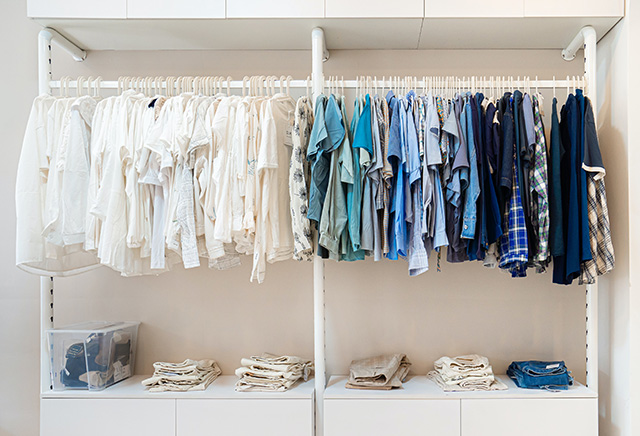 ADVERTISEMENT - CONTINUE READING BELOW
Wait till you're done sorting through each category of clothing before you start putting your clothes back into their homes. This way, you'll have a better idea of how many pieces you have in each category post-sorting and you can better figure out the best way to organize them. For example, if you only have one or two tank tops, they may be better suited for a drawer or a storage box rather than hanging next to the dresses and pants. Or perhaps if you planned to keep those winter coats, you'll realize you ought to store them at the back of the closet or just somewhere where they don't hinder your view of the clothes you wear most often.
How you decide to arrange it will be up to you. Yoou can stick to the category system if it works—all cardigans here, all pants there, all activewear there, and so on. Some people like to sort by color or occasion and you can do that, too. MuchelleB suggests trying to think of how you put outfits together when you get dressed in the morning. If you choose your OOTDs based on what color you feel ike wearing, for example, then sorting by color may work for you, but if you prefer to center your looks based on specific pieces or the weather, then you may be better suited for a category-based arrangement.
ADVERTISEMENT - CONTINUE READING BELOW
Plan for the Future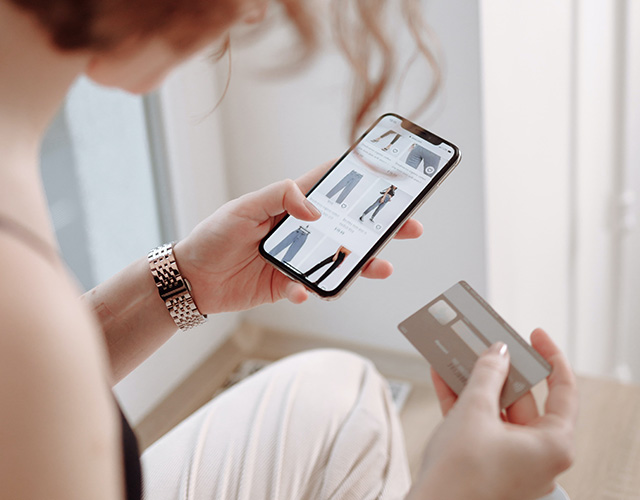 Once you've separated the clothes your keeping from the clothes you're giving away and put the latter inside the closet, you can start thinking about how to maintain this more functional wardrobe that you've started building. For one, you should have a better idea now about what clothes you're lacking, so take note of them for the next time you go shopping. Next, you can start buying clothes with more intentionality based on what clothes you have at home and what would go with them, what you like wearing the most, and what best suits your lifestyle. We've got a handy guide to building a timeless and versatile wardrobe to help you do just that. No need to start buying new clothes right away—just take note for your next shopping spree. 
ADVERTISEMENT - CONTINUE READING BELOW
Hey, Spotters! Check us out on Viber to join our Community and subscribe to our Chatbot.
Share this story with your friends!
---
Help us make Spot.ph better!
Take the short survey
More Videos You Can Watch
Load More Stories