Las Casas Filipinas de Acuzar in Quezon City Is a Stunning Example of the Importance of Restoration
The original mansion was designed by National Artist for Architecture Pablo S. Antonio.
(SPOT.ph) It was in the 1980s when Jose "Jerry" Acuzar established New San Jose Builders, a real estate firm that soon took on the renovation of the Court of Appeals building and the development of luxury condominiums in Quezon City and Bonifacio Global City. But the family business is probably most known for Las Casas Filipinas de Acuzar—a project that preserved traditional houses from around the country by moving them into a 400-hectare property in Bagac, Bataan. With the heritage town a tourism success, it was only natural for the Acuzars to want to develop the Las Casas brand by expanding into other cities, starting with Las Casas Quezon City.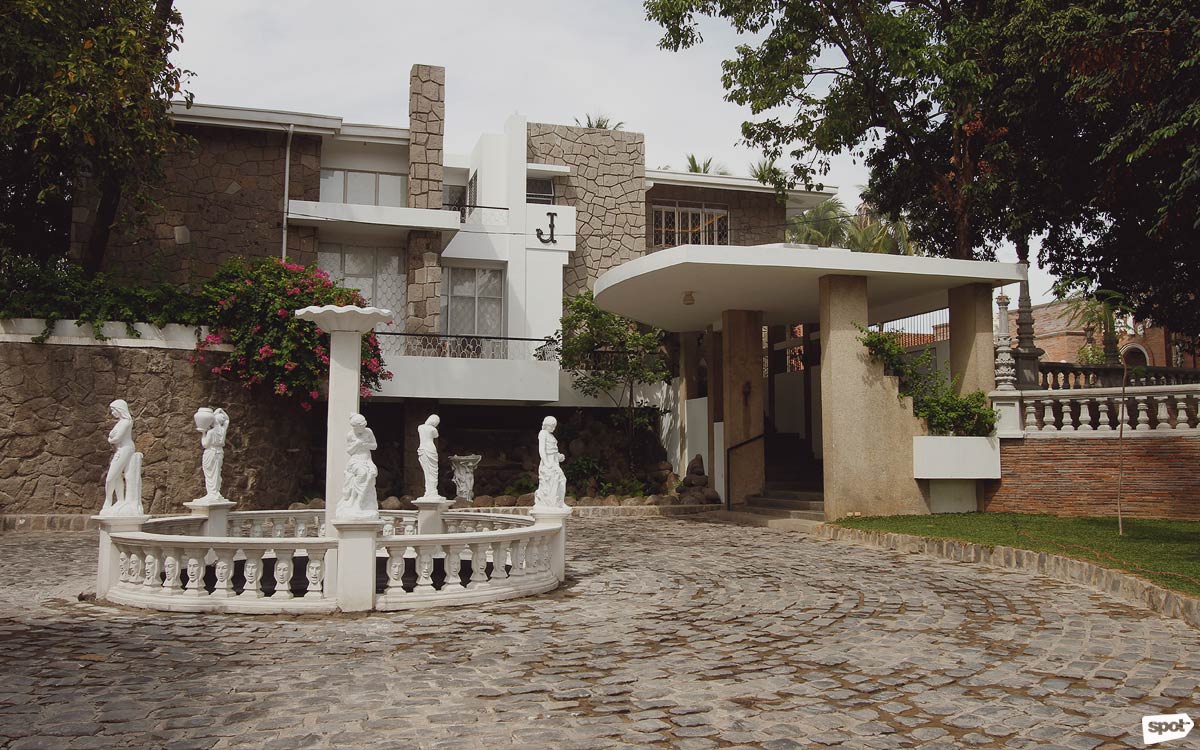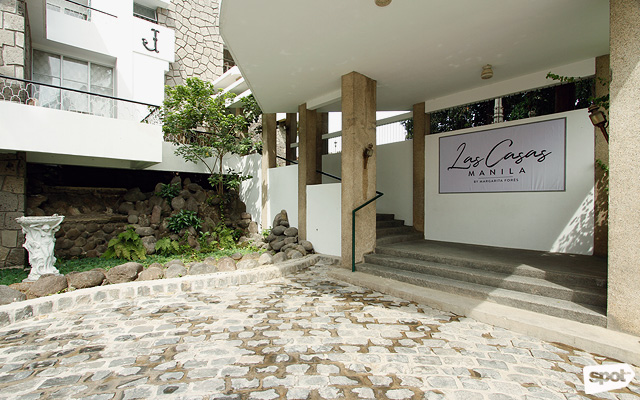 ADVERTISEMENT - CONTINUE READING BELOW
Las Casas Filipinas de Acuzar in Quezon City, an events space in San Francisco del Monte, came together by happenstance. "The property was acquired in 2016 when my father, Jerry Acuzar, was approached by the Juico family to sell their 7,000-square-meter property on Roosevelt Avenue where their childhood home stands," narrates Jerry Acuzar's daughter Jovy, who manages this location, in an interview with SPOT.ph.
Felipe Sangil Juico had the mansion built in the late '60s with the design of National Artist for Architecture Pablo S. Antonio. It was initially offered to the Acuzars for residential development, but the preservationist in Jerry could not disregard "the beauty of the Art Deco house and its many tree varieties." Now, Las Casas Quezon City is the first project to jumpstart the Acuzar's line of boutique hotels and events spaces they're calling the Las Casas Heritage Collection.
CONTINUE READING BELOW
Recommended Videos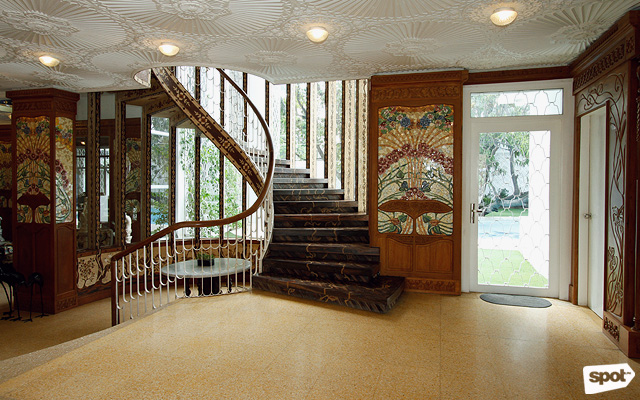 ADVERTISEMENT - CONTINUE READING BELOW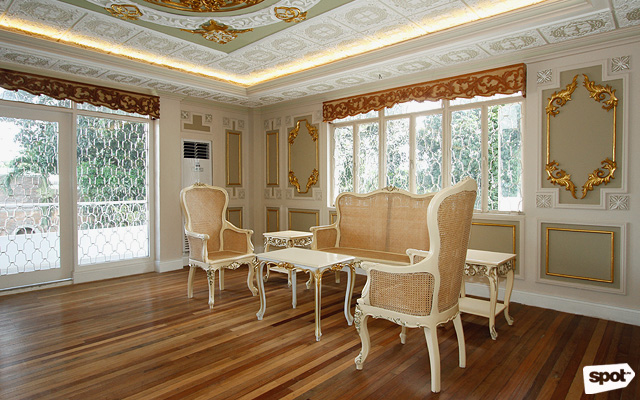 Casa Juico, the main house of Las Casas Quezon City, opened to the public on February 14 with the birthday celebration of its first client, Heart Evangelista. The original two-storey structure was kept, including the marbled floors on the foyer, the floorboards on the second floor, and the ornate winding staircase. Most of the renovations had to do with interior design, and beautifully executed by the artisans from Las Casas in Bataan. "We want our clients to have a feel of what we do at Las Casas while keeping a design that's unique and original to Casa Juico and Las Casas Quezon City as a whole," Jovy explains.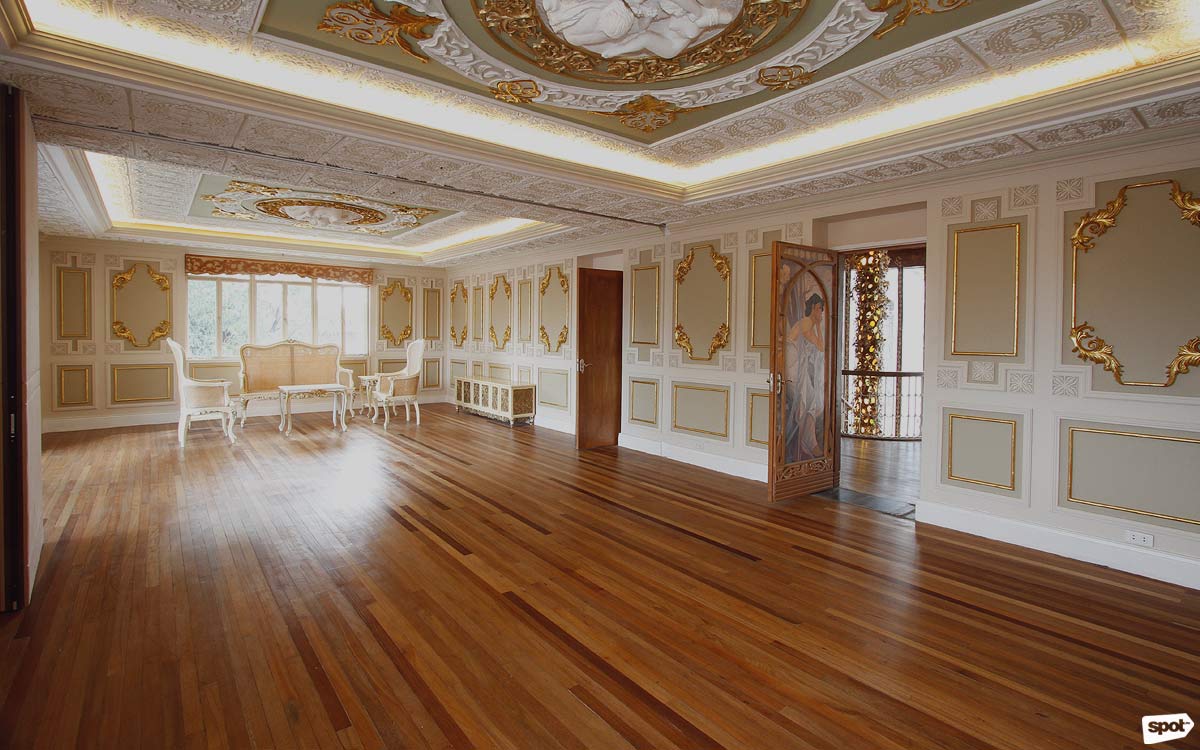 Guests can choose to divide the second floor hall into smaller rooms.
PHOTO:

Vincent Coscolluela
The result is a beautiful display of Filipino talent, evident in the depiction of Gustav Klimt's "The Kiss" through a mosaic, a mural of the heritage houses you can find at Las Casas Bataan, the wood carvings on the walls, and the intricate patterns on the ceiling. There are also three Fernando Amorsolo paintings, including a portrait of Mrs. Juico, which you can find in a special area they call the Lily and Felipe Room, as homage to the first homeowners.
ADVERTISEMENT - CONTINUE READING BELOW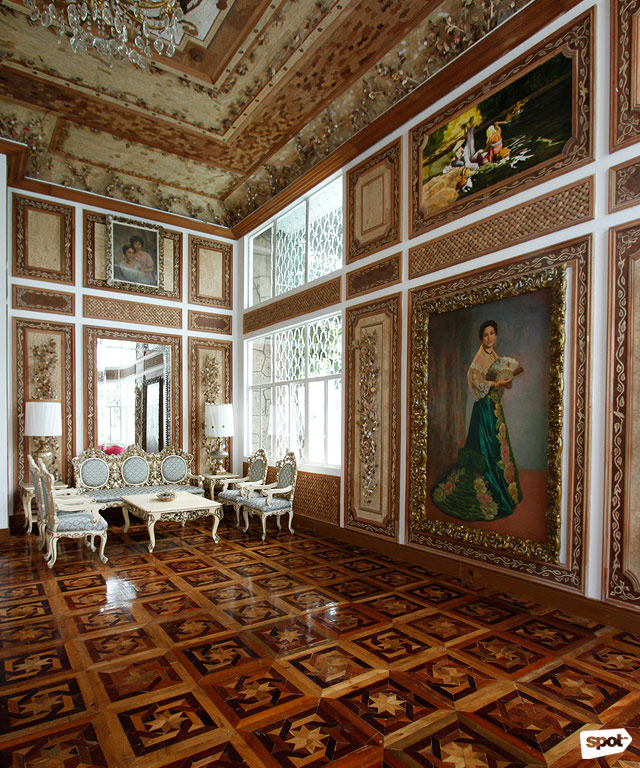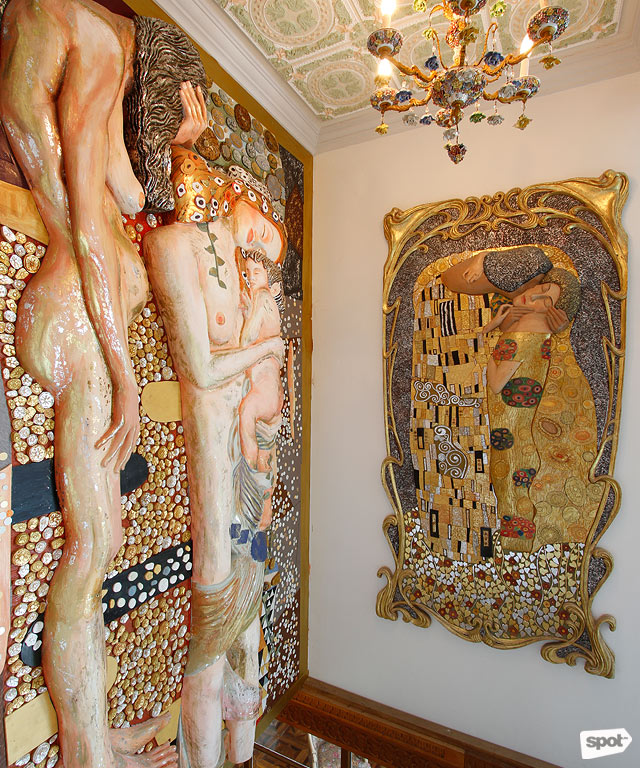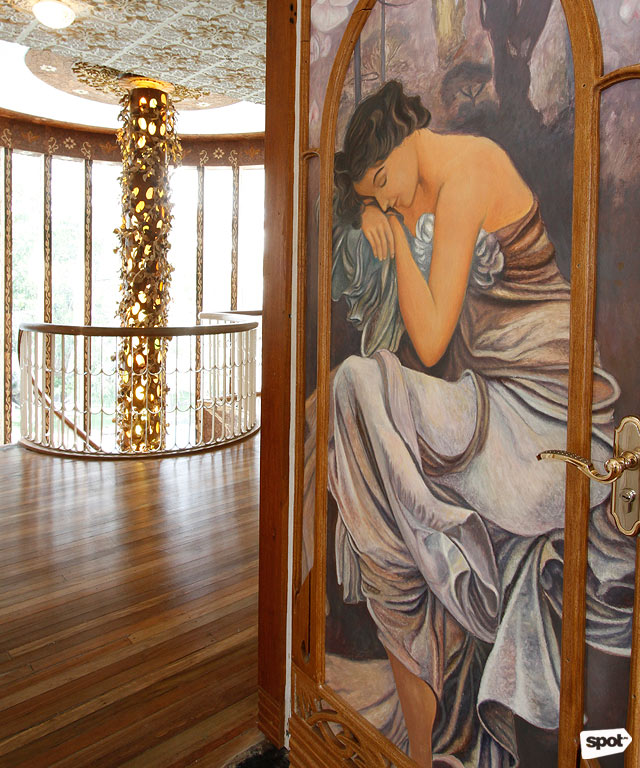 ADVERTISEMENT - CONTINUE READING BELOW
An exclusive dining room, which can sit up to 12 people, reflects the Juico family's love for traveling—they pioneered the travel agency business in the country, after all. You can find a variety of beautiful plates collected from all over the world displayed on the red-colored walls. "We wanted to keep the integrity of the home by putting some touches of original furniture and original pieces from their home with our final design," Jovy points out.
Casa Juico is separated from the rest of the property with sliding glass doors designed with detailed metalwork. The surrounding gardens under the shade of perfectly trimmed trees, and an expansive courtyard, bring guests to an entirely different world that feels miles apart from the crowded streets of Quezon City.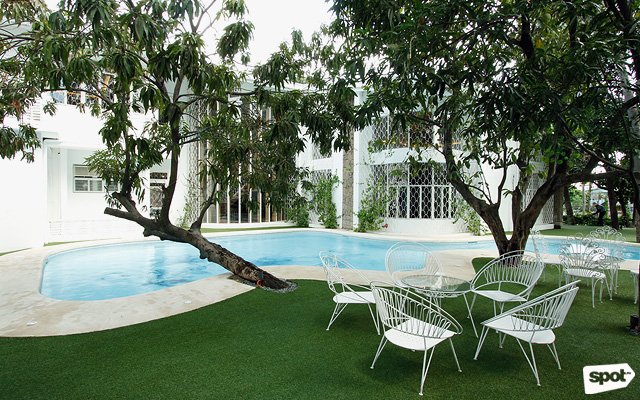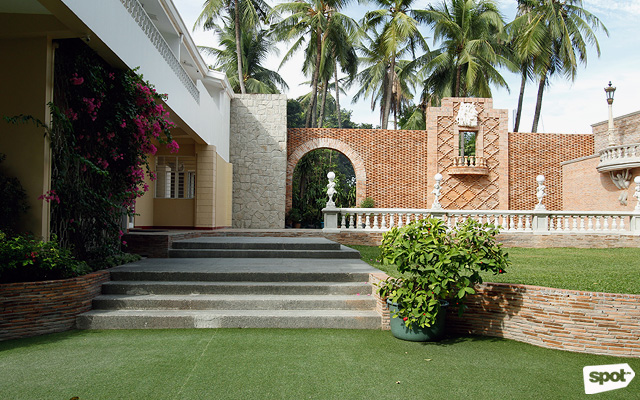 ADVERTISEMENT - CONTINUE READING BELOW
The idea, says Jovy, is "to offer a unique space and exceptional hospitality and food and beverage services. We cater to all events, no matter what the scale." This is complemented by a set of detachable dividers on the second floor, giving clients the option to have as much as 200 guests for the two-storey house or trim it down to 50 people that can fit in one of the function rooms. The outdoor area can be laid out with tables and chairs for up to 700 guests, but you can choose to rent just a part of the courtyard for smaller events. For a more laid-back gathering, the poolside garden is perfect for a party of 60 people.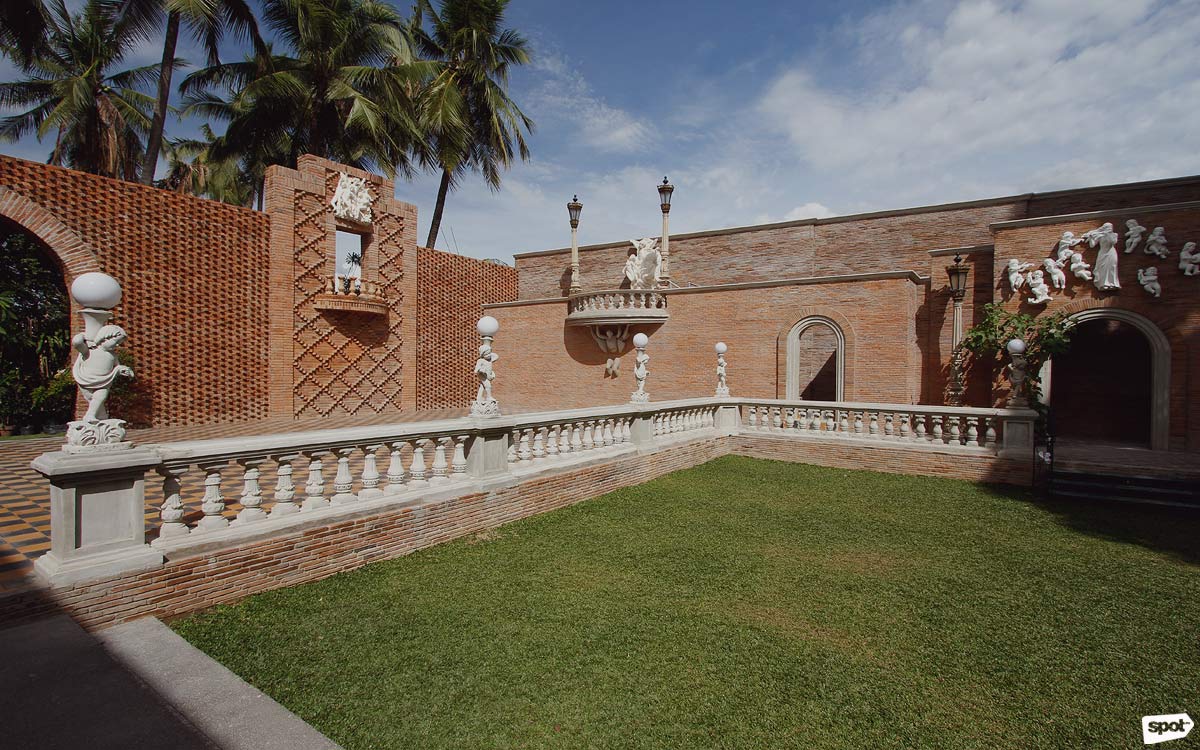 Sculptures of cherubim and goddesses add to the opulence of Las Casas Quezon City.
PHOTO:

Vincent Coscolluela
Fans of Italian restaurant Cibo would also be glad to know that Las Casas Quezon City has partnered with Margarita Forés to exclusively provide catering. "We loved working with her on this project as she is truly the benchmark for hospitality and excellence in F&B in the country," Jovy enthuses. The in-house restaurant, Las Casas Manila by Margarita Forés, opens on May 8.
The sheer beauty of the entire property is a lot to take in, but Las Casas Quezon City is just getting started. Soon enough, they'll be opening a seven-storey convention center that will house more event spaces and hotel rooms, its own chapel, and another courtyard behind the main house. "We want this to be an extension of our well-loved resort in Bataan," Jovy concludes.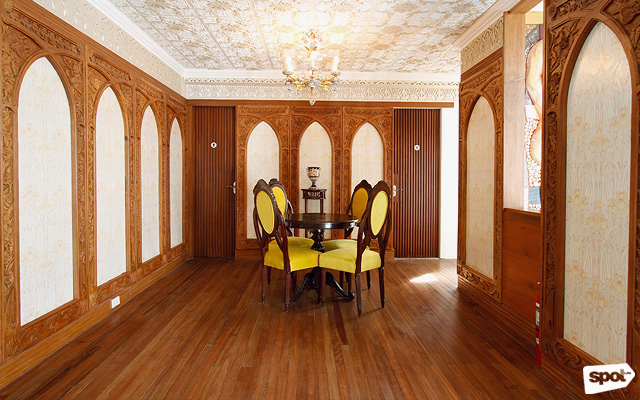 ADVERTISEMENT - CONTINUE READING BELOW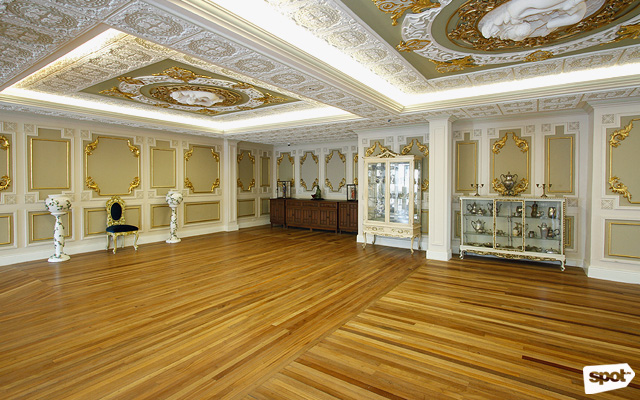 Now that Casa Juico is up and running, with Las Casas Manila on its heels, it's only a matter of time before this restored mansion—once home to the affluent—establishes itself as one of the most prominent events hubs this side of Metro Manila.
Las Casas Filipinas de Acuzar Quezon City is at 134 Roosevelt Avenue, San Francisco Del Monte, Quezon City. For rates and reservations, e-mail lascasasquezoncity@gmail.com or contact 0917-711-3714. Las Casas Manila by Margarita Forés will be open for reservations and walk-in diners from Tuesday to Sunday, 11 a.m. to 10 p.m.