(SPOT.ph) Several men in brown shirts tend to their crops in hectares upon hectares of land in Iwahig, Palawan. A few more, also in brown clothes, walk along the dirt road with their latest handicraft in tow: more than a handful of keychains, small kubo-shaped decorations, and scratch sticks made of bamboo. It looks like an ordinary day in the countryside that's surrounded by coastal mangrove forests, fields, and a mountain range. But the whole set-up is far from ordinary. These men in brown shirts, officially called "persons deprived of liberty," are serving their time in this "prison without walls" called the Iwahig Prison and Penal Farm. Unlike most prisons with high and thick walls, barbed wires, and fully armed guards, the Penal Farm is only surrounded by a medium-height wire fence.
"Trusted sila na hindi sila aalis. Pero pag kinukuwento po natin 'yan sa ibang bansa, talagang gulat na gulat sila," Public Information Officer Levi T. Evangelista tells SPOT.ph about the prisoners roaming freely in the open-air facility. 
ADVERTISEMENT - CONTINUE READING BELOW
Also read: Palawan's "Island of No Return" Is a Hidden Gem That's Worth a Visit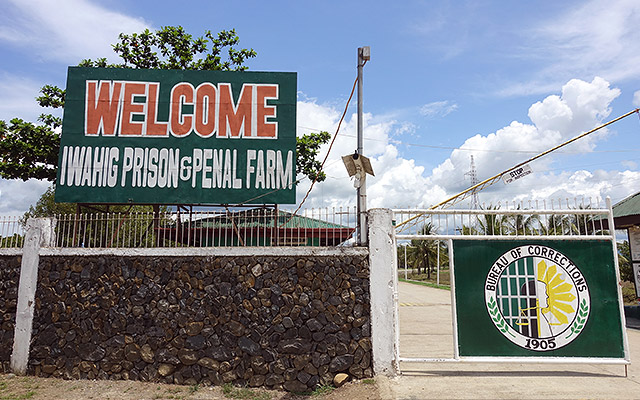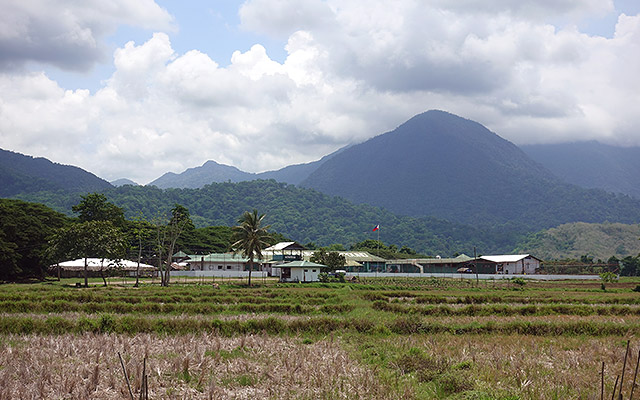 ADVERTISEMENT - CONTINUE READING BELOW
Recommended Videos
History of the Iwahig Prison and Penal Farm
According to a 1961 journal article by Chester L. Hunt published in the Philippine Sociological Review, "Back in 1904, 61 prisoners from Manila's old Bilibid prison under the direction of R.J. Shields, an American foreman, began the construction of the Iwahig Penal Colony." This was upon the authorization of Governor Luke Wright, the Governor-General of the Philippines from 1904 to 1905 and later Secretary of War from 1908 to 1909. Lieutenant George Wolfe was the first superintendent of the Iwahig Penal Colony.  It is located less than 22 kilometers from Palawan's capital, Puerto Princesa.
"From the time of its founding, the philosophy of the Colony has been that men can best be prepared for freedom in an environment which approximates a free community to the greatest degree possible," Hunt's article added.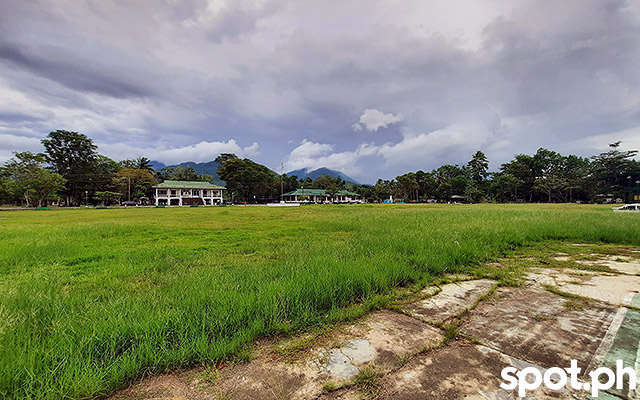 ADVERTISEMENT - CONTINUE READING BELOW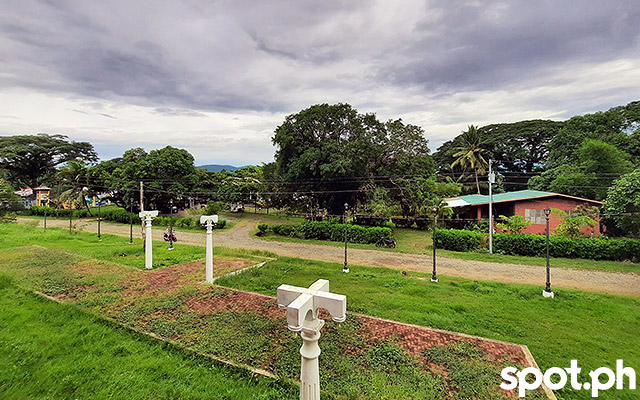 The original set-up had three classes of inmates: newly-arrived convicts, the middle class living in the Home Zone with their families, and the top class living in the Free Zone with their own piece of land to till.
By 1907, the Philippine Commission of the U.S. government passed Act No. 1723, which classified the settlement as a penal institution.
ADVERTISEMENT - CONTINUE READING BELOW
Following World War II, President Ramon Magsaysay issued Proclamation No. 97 in November 1954 to distribute parcels of land of the Inagawan Sub-Colony within the Iwahig Penal Colony to "qualified and deserving colonists (prisoner) and released colonists." In 1959, under the administration of President Carlos P. Garcia, the prisoners of Iwahig were divided into two groups: the settlers, who are prisoners given land to cultivate with assistance from the government; and the colonists.
A Prison Built on Trust, Respect, and Reformation
"We have a community wherein pwede nilang kasama 'yong family nila. Bilanggo sila pero kasama nila 'yong family nila. 'Yong mga wife nila, naghahanapbuhay, nag-aalaga ng mga hayop. Maganda po talaga 'yong system," Evangelista explains about the current situation at the colony, which now has 28,000 hectares of land.
They have three types of inmates: those who are wearing orange shirts means that they just arrived and are still kept behind bars; the working class, who are assigned to wear blue shirts; and those who are already trusted, self-sufficient, and can freely roam around.
ADVERTISEMENT - CONTINUE READING BELOW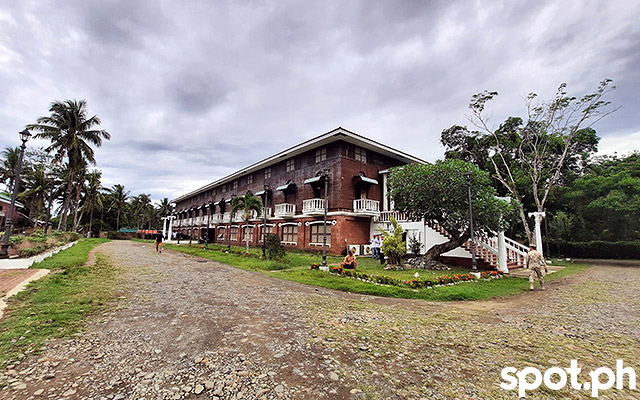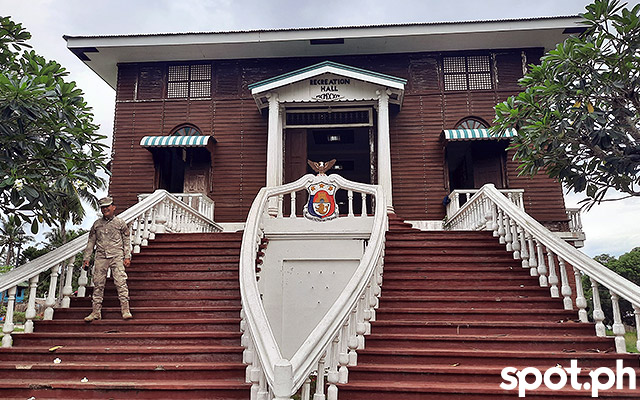 ADVERTISEMENT - CONTINUE READING BELOW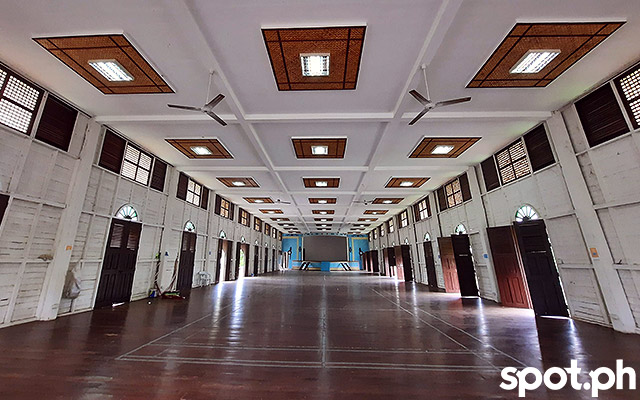 The Penal Farm revolves around four programs geared towards the reformation and rehabilitation of PDLs. They have health and welfare, which are institutionalized by having a working infirmary as well as an on-site doctor and dentist. PDLs who have medical emergencies are also brought to the nearby hospital, costs of which are shouldered by the government.  PDLs get rationed supplies of rice and canned goods as well as catered meals regularly.
ADVERTISEMENT - CONTINUE READING BELOW
PDLs also have access to sports and recreation, including playing with the personnel at a basketball or volleyball court. Skills and training, which are provided by the Technical Education and Skills Development Authority, include welding, carpentry, and livelihood programs. But most important of all, Evangelista said, is moral and spiritual guidance.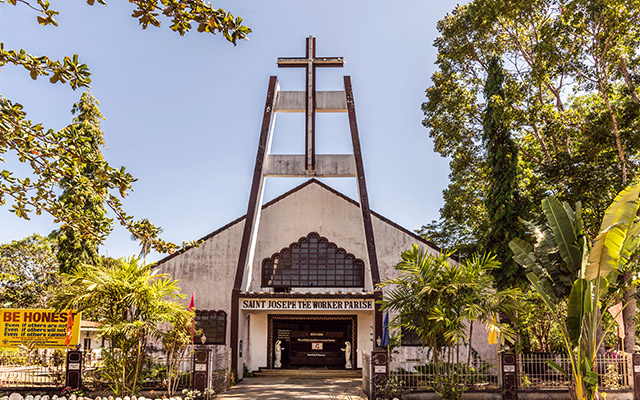 ADVERTISEMENT - CONTINUE READING BELOW
"Sila-sila mismo 'yong nag-aakayan sa kanilang religious journey. 'Yon po ang importante sa lahat na nagpapabago sa isang tao."
While Iwahig Prison and Penal Farm has a capacity of 5,000 PDLs, its current population is only 2,700 PDLs.
"Matagal na kaming hindi napapadalhan, mas maraming lumalaya," Evangelista says. Processing of PDLs to transfer from the New Bilibid Prison take a long time, according to him.
During a visit to Iwahig in July, several PDLs in white shirts were queued up at their social hall, which means to say they're already processing their Good Conduct Time Allowance computation. Through this system, inmates get the chance to be released on the basis of good behavior and participation in their reformation programs. They hope to release a total of 500 PDLs by December with 322 releases already recorded from January and 60 releases in July.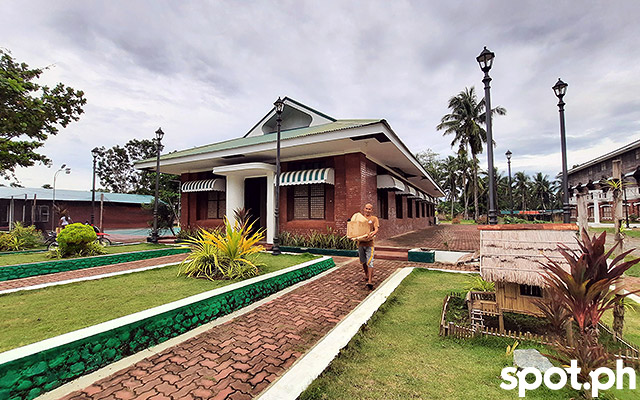 ADVERTISEMENT - CONTINUE READING BELOW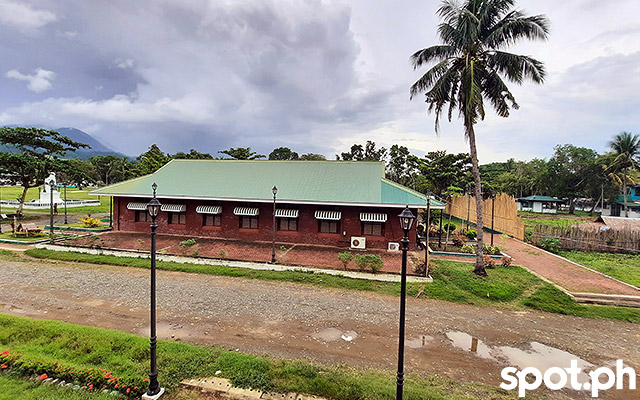 Evangelista, who moved from Manila to Iwahig 25 years ago, even says that he's more comfortable living with criminals at the Penal Farm than walking the streets of the city.
"Dito may pakialam kami sa isa't isa. Sa Manila, kapitbahay mo, may nangyayari nang masama hindi mo pa alam. O kaya paglakad mo sa labas, hindi mo na alam kung makakabalik ka pa. Iba ang community dito."
ADVERTISEMENT - CONTINUE READING BELOW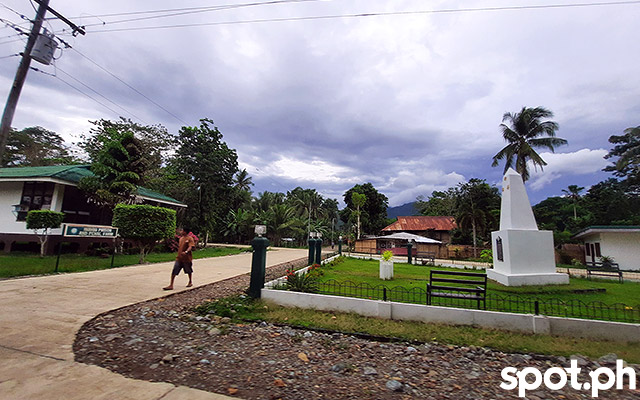 And even with a staff of 250, they have no problem handling the thousands of inmates within the hectares of land.
"Kahit outnumbered kami, kayang-kaya namin silang i-handle because mababait naman po sila. Isa lang ang solusyon, tinatrato lang namin sila na tao. Respeto lang."
ADVERTISEMENT - CONTINUE READING BELOW
Iwawig Prison and Penal Farm is less than 20 kilometers away from Puerto Princesa City. You can book a city tour, which includes a stopover at Iwahig Prison, through CML Travel and Tours Palawan.
Share this story with your friends!
---
Help us make Spot.ph better!
Take the short survey
Load More Stories