(SPOT.ph) The charming island of Siargao in the country's Pacific seaboard is synonymous to surfing—and for good reason. It is regarded as the country's surfing mecca with its signature surf site Cloud 9, noted for its barreling waves. It's been welcoming surfers from all over the world since the Siargao International Surfing Cup started in September 1994.
But first, a geography lesson. Siargao is not a tiny speck in the ocean, but an archipelago of about 100 islands belonging to Surigao del Norte. It has nine towns spread out over 437 square kilometers, so imagine the many wonders it can contain in such a vast area. Here's your guide to the must-sees and must-dos when in that part of Mindanao.
Also read:
The SPOT.ph Guide to El Nido, Palawan
The SPOT.ph Guide to Baler
The SPOT.ph Guide to Malapascua Island
WHERE TO GO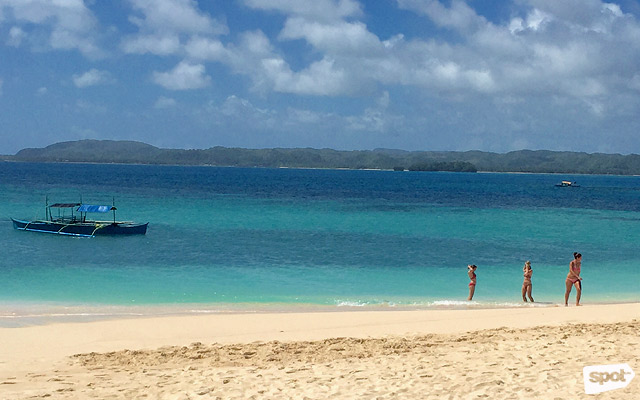 ADVERTISEMENT - CONTINUE READING BELOW
General Luna Islands
Lounge around the Naked Island sandbar which has a contour shaped by the changing tide. Guyam and Daku Islands have vegetation and are lined with coconut trees and native picnic cottages. At dusk, you can witness the sun dramatically setting behind the mountains. Ask your resort to refer island-hopping tours. You can also request kayaks and stand-up paddle boards and explore.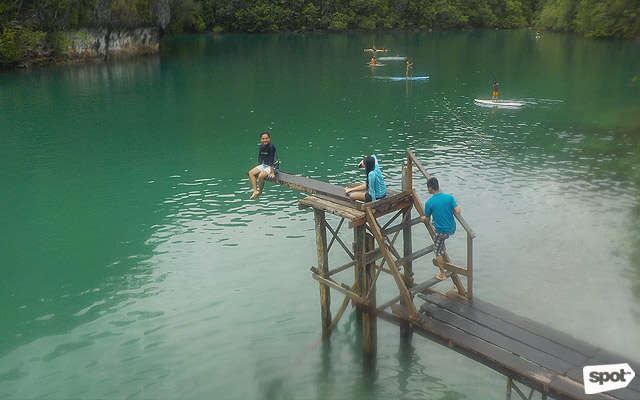 Del Carmen Mangrove
Del Carmen town hosts a natural wonder found only in this part of the archipelago—a 4,000-hectare mangrove forest which extends as far as your eyes can see. This expansive ecosystem maintains ecological balance by providing rich breeding grounds for aquatic life, including a rare species of saltwater crocodile. Tucked in the interior limestone cliffs is Sugba Lagoon which is ideal for kayaking, paddling, snorkeling, and platform diving. The municipal government operates boat tours from its Mangrove Propagation and Information Center at the town port. Upon returning, cool off with the great-tasting halo-halo at the nearby Krokodeilos Restaurant.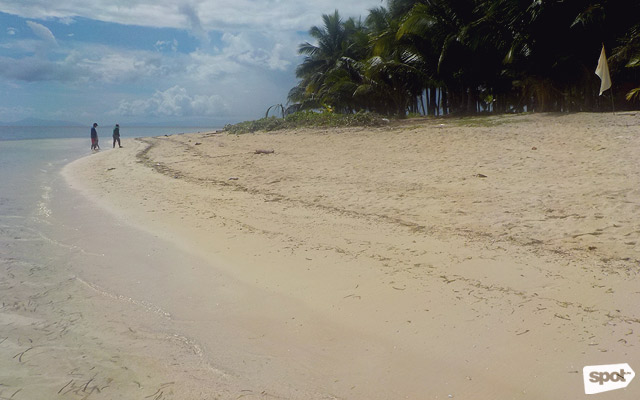 ADVERTISEMENT - CONTINUE READING BELOW
San Benito Islands
The islands off General Luna can get crowded at times, so it's best to visit nearby towns. San Benito has lesser known, but equally idyllic islands—Caob, Pagbasayan, and Poneas, and a stunning sandbar as wide as a football field which appears at low tide. Pagbasayan, the biggest isle, has the modest Casa Desideria where you can spend the night for a back-to-nature stay.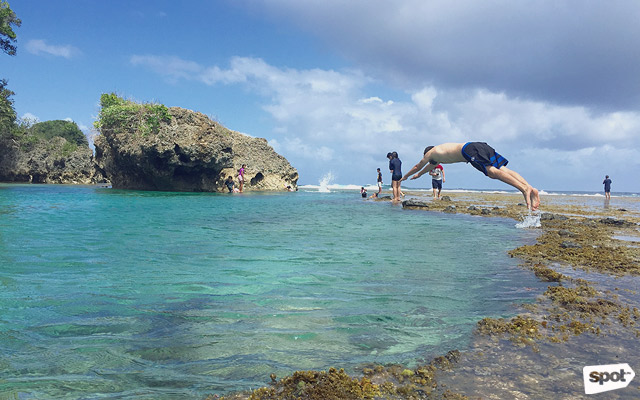 ADVERTISEMENT - CONTINUE READING BELOW
Magpupungko Rock Formations
A rare geological attraction in Pilar town, the Magpupungko Rock Formations create a natural crystal-clear seawater pool at low tide that's ideal for rock diving and snorkeling. It is best to visit before noon, when the tidal flat appears, so you can enjoy the natural pool at sea level and walk or wade to the massive rock. You can find a stretch of beige fine sand beach and picnic cottages nearby for a simple but sumptuous lunch.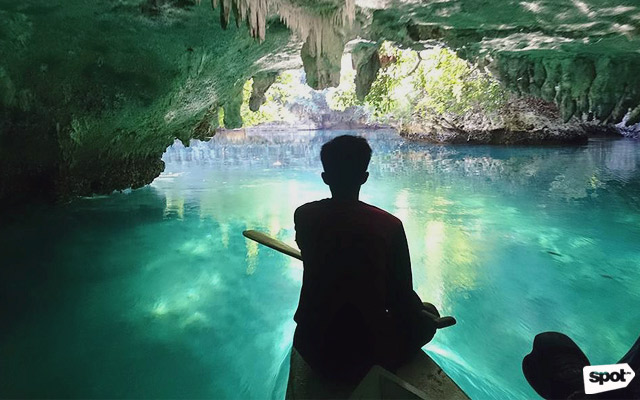 ADVERTISEMENT - CONTINUE READING BELOW
Bucas Grande Island
After visiting all the spots on Siargao Island, hop to Bucas Grande Island in Socorro, Surigao del Norte. It can be reached by regular passenger pumpboats from Dapa Port. The island takes pride in its pockets of fine beaches, a lagoon of stingless jellyfish, a hilltop zipline, cave pools, subterranean waterways, and the mesmerizing Sohoton Cove which is framed by limestone cliffs.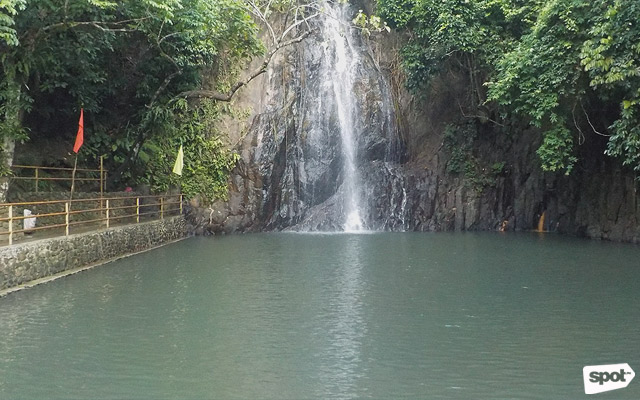 ADVERTISEMENT - CONTINUE READING BELOW
Taktak Falls
Rinse the seawater from your body and take a dip in the refreshing icy waters of this scenic waterfall in Sta. Monica town. With a natural basin, it is a perfect alternative for winding down after seemingly endless beach-bumming. The town has a spic-and-span Instagrammable public plaza called Luneta Park, which features an old bronze cannon and ruins of a fortress wall that date back to the Spanish era. 
WHAT TO DO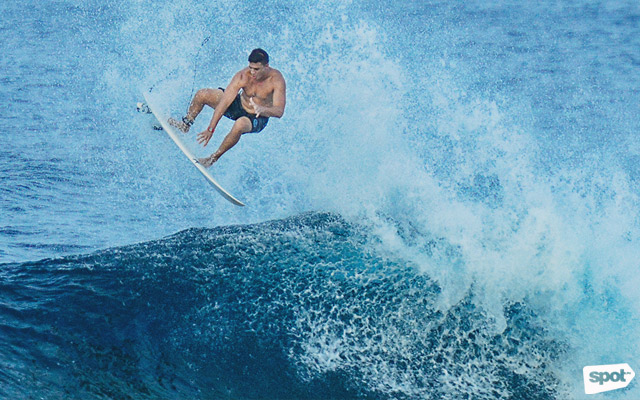 ADVERTISEMENT - CONTINUE READING BELOW
Surfing
Get initiated in surfing at Cloud 9, the world-famous surf spot in General Luna town which hosts international competitions. Named after the chewy chocolate candy bar on which foreign surfers subsisted when it was still mostly undiscovered, this spot lures the world's best in the annual International Surfing Cup every September to wow the crowd as they compete for handsome cash prizes. The long Pacific coastal village also has scores of hidden surf spots which are ideal for newbies.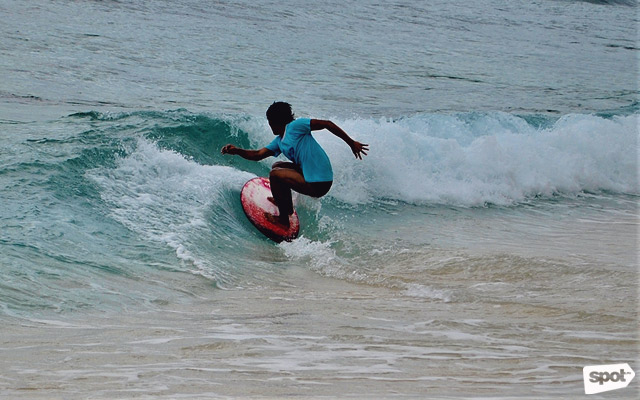 ADVERTISEMENT - CONTINUE READING BELOW
Skimboarding
A cousin of surfing, this sport rides the waves in a different fashion using a shorter board. The village of Pacifico in San Isidro town is noted for small waves ideal for skimboarding. It also has a long beige powdery beach dotted by quaint and cozy resorts.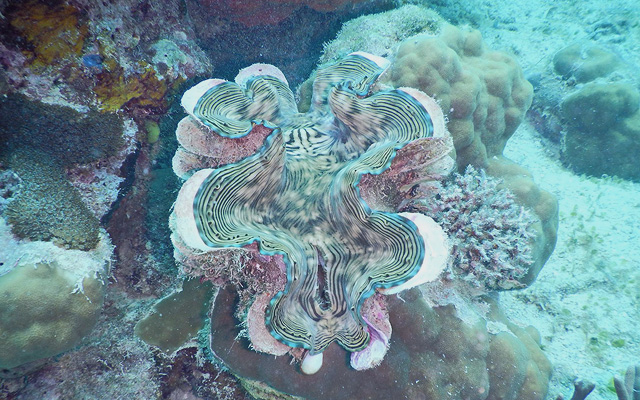 ADVERTISEMENT - CONTINUE READING BELOW
Scuba Diving
Siargao's lush marine life makes it an ideal dive spot. Plunge into depths of the Blue Cathedral, the island's top site 100 feet below the surface. Visit Palaka Dive Center at the General Luna boulevard so they can take you to the unheralded, uncrowded but amazing underwater world. 
WHERE TO EAT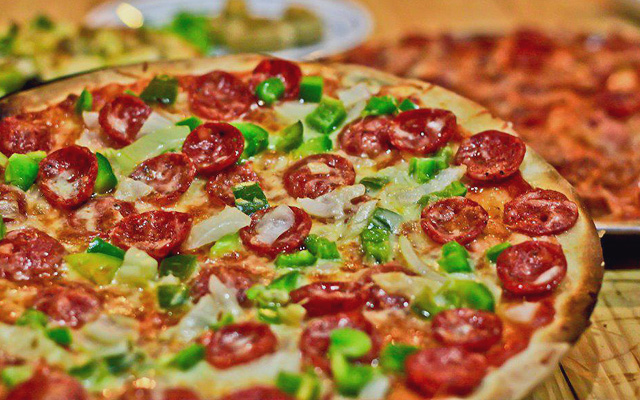 ADVERTISEMENT - CONTINUE READING BELOW
Aventino's Pizza, Pasta and Vino
Dapa-gen Luna Road, General Luna
Contact: 0918-338-8961
E-mail: aventinospizza@gmail.com
www.facebook.com/AventinosPizzaPasta
Open daily from 7 a.m. to 10 p.m. 
The island's homegrown brand has affordable but flavorful pizza and pasta. It is ideal for small groups who love Italian-style dishes.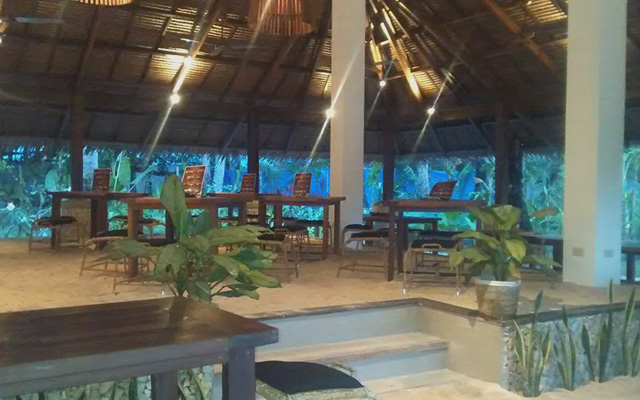 Warung
Barangay Catangnan, General Luna
Contact: 0921-488-6765, 0916-204-3782
Open daily from 11 a.m. to 10 p.m.
ADVERTISEMENT - CONTINUE READING BELOW
This restaurant stands out because of the authentic Indonesian delights it serves. Dining at Warung is like traveling to Bali with its ambience and piped-in music.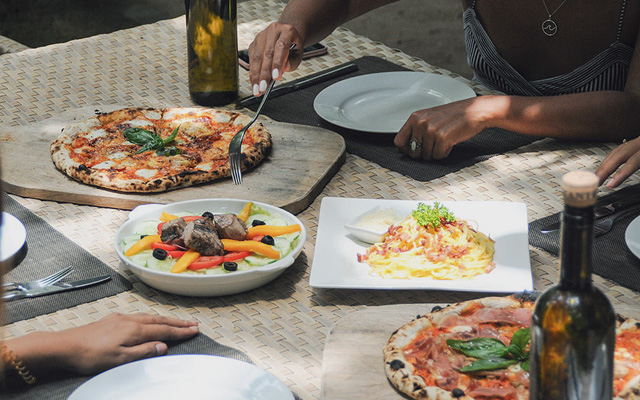 Kermit Surf Resort and Restaurant
Purok 5, 8419 General Luna
Contact: 0977-856-3321
E-mail: info@kermitsiargao.com
www.kermitsiargao.com
Open from 7 a.m. to 11 p.m. 
Aside from offering aqua sports, this native-themed getaway is also noted for its sought-after pizza, kinilaw, vegetarian dishes, and Filipino classics. 
ADVERTISEMENT - CONTINUE READING BELOW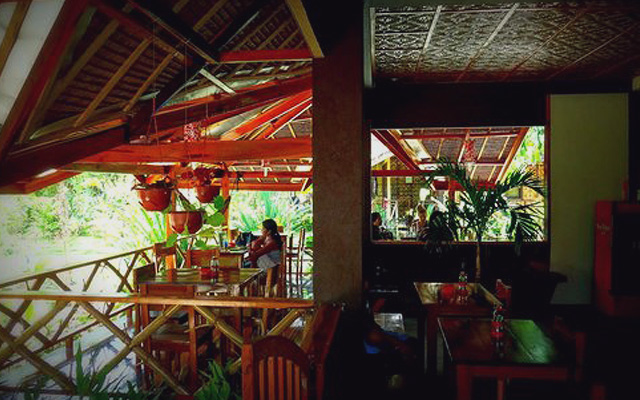 La Luna Bar & Restaurant
Barangay Catangnan, General Luna
Contact: 0910-752-1262
Open daily from 7 a.m. to 10 p.m.
A fusion restaurant with a wide range of dishes: pancakes, pork chops, tortang talong, fresh snapper with vegetables, veggie burgers, and dessert crepes.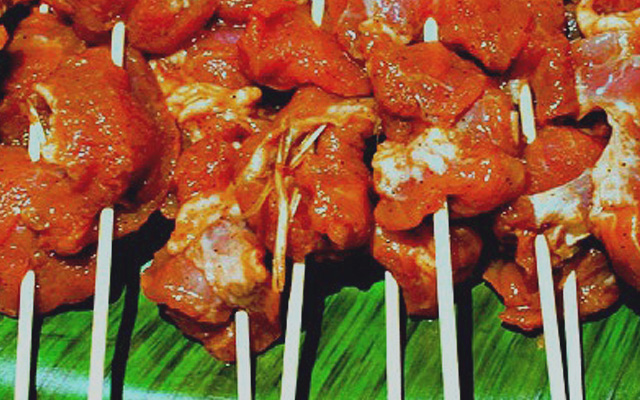 ADVERTISEMENT - CONTINUE READING BELOW
Mama's Grill
Barangay Catangnan, General Luna
Open daily from 6 p.m. to 10 p.m. 
Mama's Grill is the quintessential carinderia, jazzed up a little. It is almost always packed with Pinoy and foreign tourists thanks to their selection of barbecue fare—pork, chicken, tuna, squid, shrimp—which is characteristic of traditional island cuisine. The fun part is you can eat with bare hands and get generous servings of rice. 
WHERE TO STAY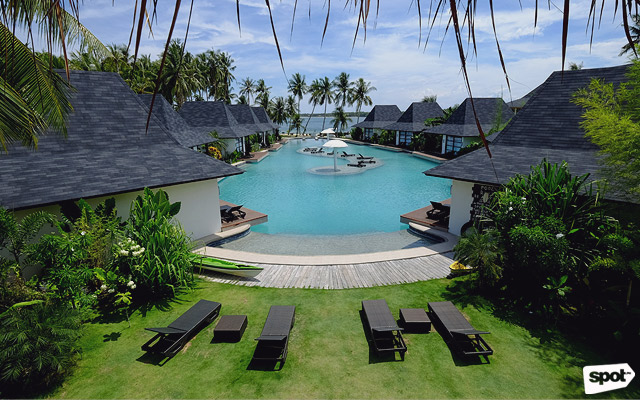 ADVERTISEMENT - CONTINUE READING BELOW
Siargao Bleu Resort & Spa
General Luna
Contact: 0917-772-4188, 0948-869-0977
E-mail: info@siargaobleu.com.ph
www.siargaobleu.com.ph
Rates start at P6,500++ 
Siargao Bleu Resort and Spa, a triple-A accommodation with an Asian motif, was where Miss Universe 2016 contestants stayed during their pre-pageant tour. It features floating cottages, garden rooms, a 1,000-square meter swimming pool, a fitness gym, tropical-themed spa, a seafood dining outlet, a bar, and a number of recreational activities to keep checked-in guests occupied. Try "glamping" or the butler-assisted glamor camping where you can rough it out but still have the comforts of a mattress and a clean bathroom.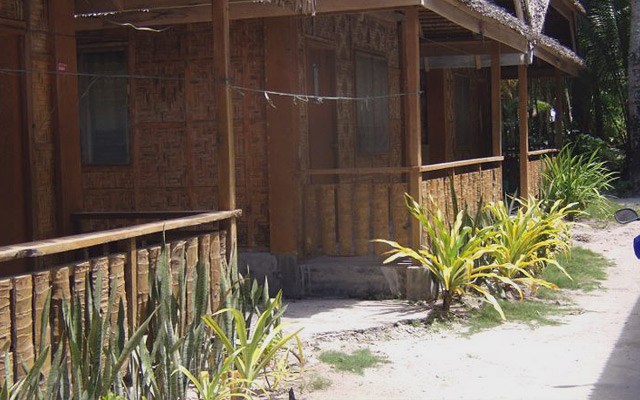 ADVERTISEMENT - CONTINUE READING BELOW
Ronaldo's Inn
Poblacion 3, General Luna
Contact: 0946-182-8877, 0998-853-0968
E-mail: sarmientoenrico@ymail.com
www.facebook.com/ronaldos2008
Rates start at P900++ 
Ronaldo's Inn is a notch higher than the typical backpacker's haunt. It has spacious and clean rooms and a grill restaurant for reasonably priced meals. It's a popular spot even among guests from other resorts for their no-frills but tasty seafood lunch and dinner options.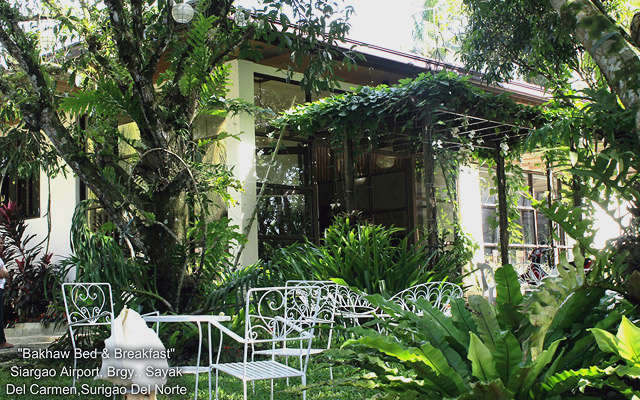 ADVERTISEMENT - CONTINUE READING BELOW
Bakhaw Bed and Breakfast
Siargao Airport, Barangay Sayak, Del Carmen
Contact: 889-7140
www.facebook.com/Bakhaw-Bed-Breakfast-Siargao-452007218285472
Rates start at P1,600++ 
This bed and breakfast is a luxurious mansion-turned-pension house just across the airport in Del Carmen. Aside from being an ideal base for exploring the northern towns of the island, it is a convenient place to spend your last night so you won't have to wake up early and do the 45-minute road trip from General Luna to the airport.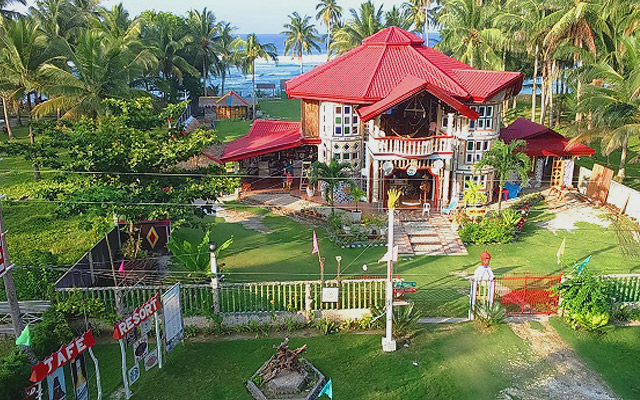 ADVERTISEMENT - CONTINUE READING BELOW
Jafe Surf and Sail Camp
Pacifico Beach, San Isidro
Contact: 0919-991-2685, 0917-321-5622
E-mail: info@jaferesortsiargao.com
www.jaferesortsiargao.com
Rates start at P300/head 
This cozy resort in San Isidro is like a museum and art gallery because of its assortment of curious items and what-have-yous sourced from all over the world. Run by an amiable couple, it is the proverbial home away from home for both local and foreign budget travelers who want a unique place to stay.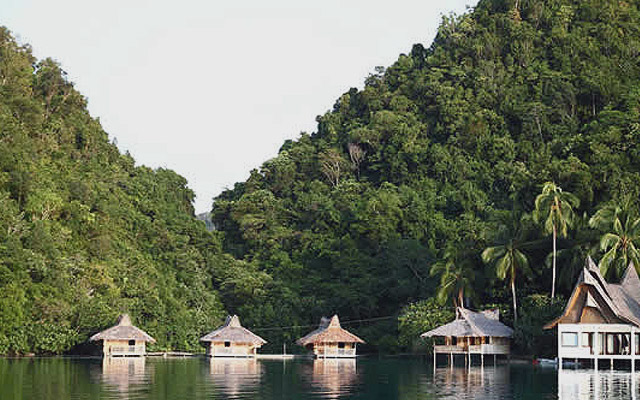 ADVERTISEMENT - CONTINUE READING BELOW
Club Tara Resort
Bucas Grande Island, Socorro
Contact: 0917-522-5500
E-mail: clubtara_rsvn@hotmail.com
www.clubtara-surigao.com
Rates start at P4,800++ 
Club Tara is a Balinese-themed resort in a secluded cove in Bucas Grande Island. It has a private lagoon for snorkeling, kayaking, and SUP paddling. The floating cottages have spacious rooms, hot tubs, and a veranda overlooking the lagoon.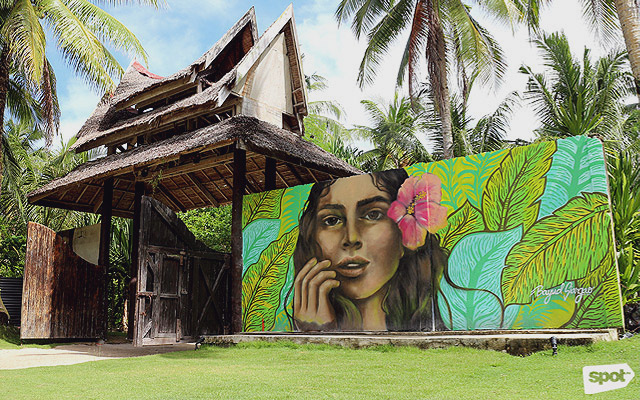 ADVERTISEMENT - CONTINUE READING BELOW
Dapa-Union Road, General Luna
E-mail: bayudboutiqueresort@gmail.com
www.facebook.com/bayudboutiqueresort
Rates start at P1,900/head 
Bayud's beachfront location is so enticing, you may never want to leave. The swimming pool, mural-filled walls, and spacious villas are hard to resist. Bayud means "wave" in Surigaonon and, for sure, you'll always wake up to the sound of distant waves when you check in at this resort. 
HOW TO GET THERE
You can get to Siargao from Manila via daily flights from SkyJet Airlines or Cebu Pacific Air. You can also take a three-hour boat trip from the ports of Dapa or Del Carmen from Surigao City which has daily trips at 5 a.m. and 11 a.m. 
HOW TO GET AROUND
Since public transport around the island isn't very reliable, consult your resort for car or van rentals. A cheaper alternative is the single motorcycle or habal-habal, which can be rented on a daily rate. 
Share this story with your friends!
---
Help us make Spot.ph better!
Take the short survey
More Videos You Can Watch
Load More Stories