10 Cool Things You Can Do for Free in Taipei
So you'll have more money for milk tea!
(SPOT.ph) Travel doesn't have to be expensive to be fun. In fact, when in Taiwan's bustling capital, a good time can be better than cheap—it can be free. Taipei is the kind of city where there always seems to be something new going on: The city is one that juxtaposes and mingles nature and industrialization, art and function, tranquility and the hustle and bustle of the Metro. We round up 10 of the best things that you can do for free in Taipei!
Enjoy the view from Elephant Mountain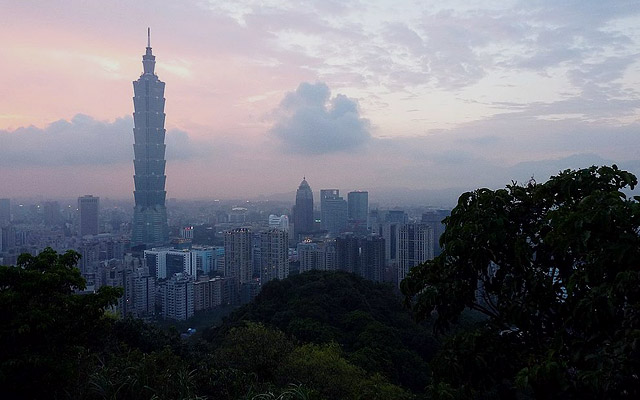 Elephant Mountain (a.k.a. Xiangshan or Mount Elephant) doesn't just offer good exercise for those interested in hiking or in staying in shape while on vacation, but also gives you one of the best views of the city. From its vantage point, you get a beautiful panoramic view of the Taipei skyline. Its hiking trail spans 1.5 kilometers, making it a great way to bond with friends or, if you're traveling alone, to meet interesting people on your visit.
ADVERTISEMENT - CONTINUE READING BELOW
Elephant Mountain is in Xinyi District, Taipei City, Taiwan. It is near Taipei Metro Xiangshan Station.
Visit the Martyrs' Shrine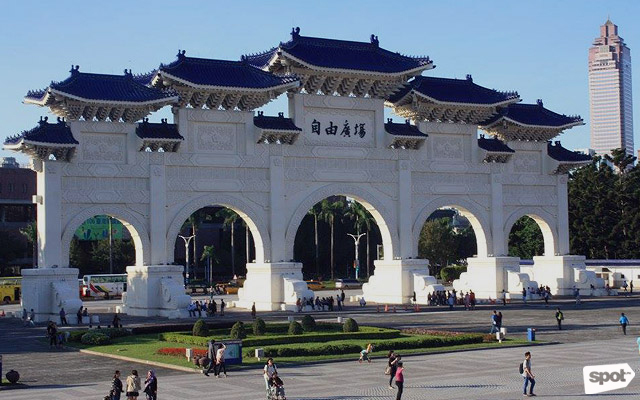 A tribute to the Kuomintang warriors who fought in the Chinese civil war, the National Revolutionary Martyrs' Shrine is sure to give you an experience that you won't forget, from the beauty of the landscape to the intensity of the stories which the space contains. You'd get a substantial glimpse into Taiwanese history in the shrine. It's a great way to appreciate traditional Taiwanese ceremony, architecture, and history.
National Revolutionary Martyrs' Shrine is at 139 Bei-an Road, Zhongshan District, Taipei City, Taiwan.
Relax at Daan Forest Park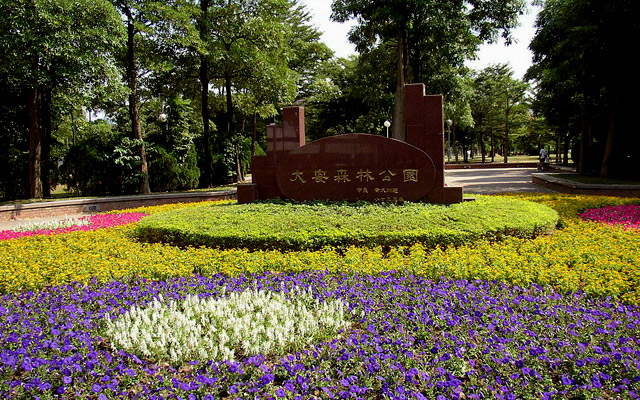 ADVERTISEMENT - CONTINUE READING BELOW
What's more relaxing than a good old stroll in the park? This 26-hectare urban wonder was inspired by New York's very own Central Park and boasts a plethora of fun activities that you don't have to pay for to enjoy. You can hang out at the swings, read a book at the amphitheater, or go skating. For days during your trip where you'd rather relax and lounge, this is definitely one place that you shouldn't miss.
Daan Forest Park is at No. 1, Section 2, Xinsheng South Road, Da'an District, Taipei City, Taiwan.
Visit Taipei's historic temples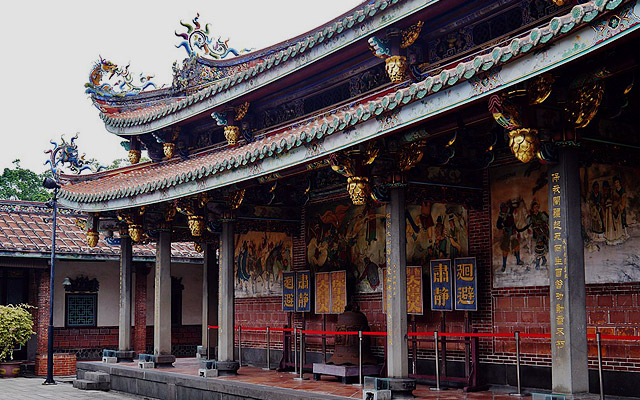 You don't have to get out of the city to gain some peace of mind. While there are many temples that one might visit, a staple you should definitely have on your list is the Dalongdong Bao'an Temple. Heralded by no less than UNESCO as a heritage site, it's one of the best displays of art, architecture, mythology, and traditional spirituality that you can find in Taipei today.
ADVERTISEMENT - CONTINUE READING BELOW
Dalongdong Bao'an Temple is at No. 17, Lane 49, Bao'an Street, Datong District, Taipei City, Taiwan. 
Stroll down Jiufen Old Street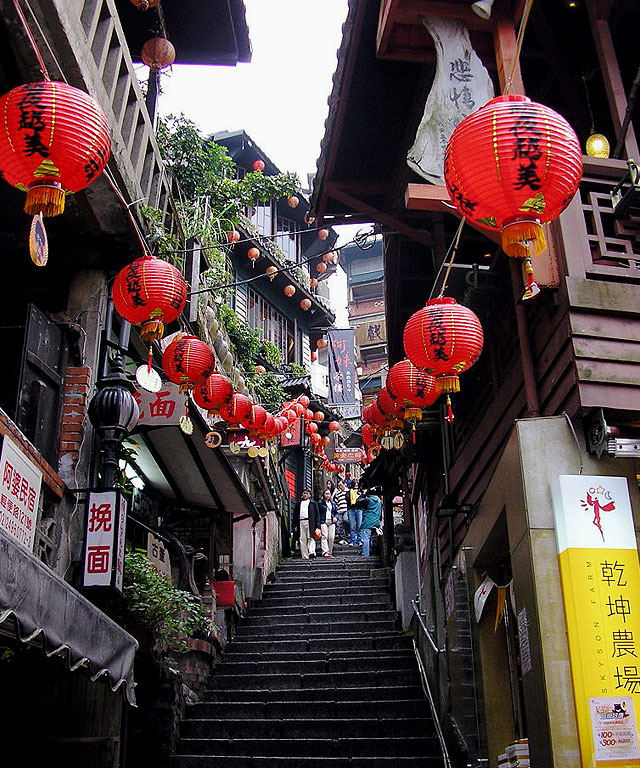 No visit to Taipei—or Taiwan for that matter—is complete without checking out one of the most awesome parts of the city. Jiufen Old Street is famous for inspiring none other than Studio Ghibli's Spirited Away with its lush pastiches of old and new, eastern and western. If you want a place to have a good cup of coffee while you wait for inspiration to hit you, this is definitely the place to go.
Jiufen Old Street is in Ruifang District, New Taipei City, Taiwan.
Browse books at the Eslite Bookstore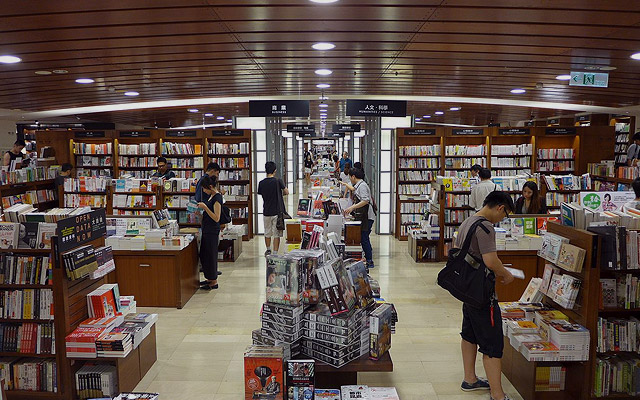 ADVERTISEMENT - CONTINUE READING BELOW
There's no rest for the wicked—or, rather, for the bookworm in a city like Taipei. No matter what time of day it is, you have Eslite Bookstore to visit if you're on the lookout for a page-turner or a new Moleskine, as it's the first 24-hour bookstore in Taiwan. It has a great selection of books, both in English and Chinese. It also has its own gourmet restaurant and tea room where you can head afterwards to start reading the books you bought!
Eslite has a total of 48 branches in Taiwan. The flagship store is located at No. 11 Songgao Road, Xinyi District, Taipei City, Taiwan.
Be mesmerized by the Taipei Expo Park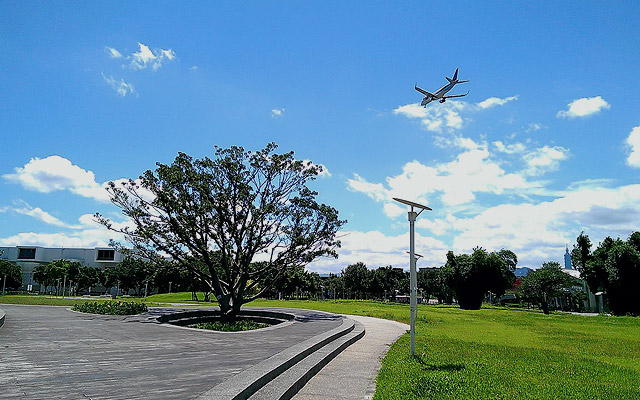 Originally built to be an exhibition space for floral and landscape architecture, the Taipei Expo Park has expanded to become a general art space for all sorts of exhibitions and performances. Whenever you visit, there's always something interesting to see—from the beautiful landscape architecture and flowers to a film viewing hosted at the heart of the space. You can't go wrong by dropping by this beautiful space for the arts.
ADVERTISEMENT - CONTINUE READING BELOW
Taipei Expo Park is at No. 1, Yumen Street, Zhongshan District, Taipei City, Taiwan.
Get a glimpse of local history at the Sun Yat-Sen Memorial Hall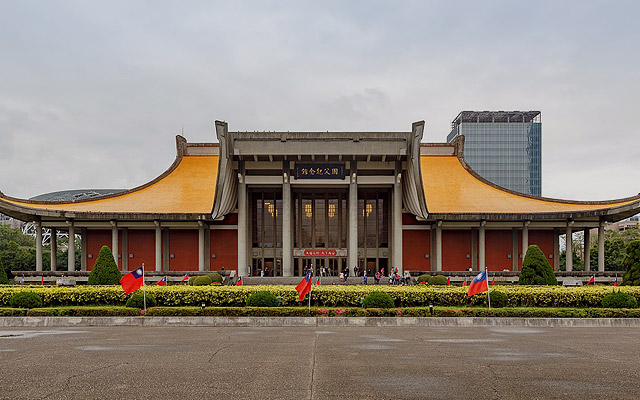 Erected as a tribute to honor the founder of the Republic of China, this is a historical and cultural must-see on any visit to Taiwan. There are a number of educational tours and interesting exhibits which allow you a glimpse into the life of Dr. Sun Yat-Sen. A visit will definitely give you new information and renewed insight on the history and culture of Taiwan.
Sun Yat-Sen Memorial Hall is at No. 505, Section 4, Ren'ai Road, Xinyi District, Taipei City, Taiwan.
Go lantern-watching at Shifen Old Street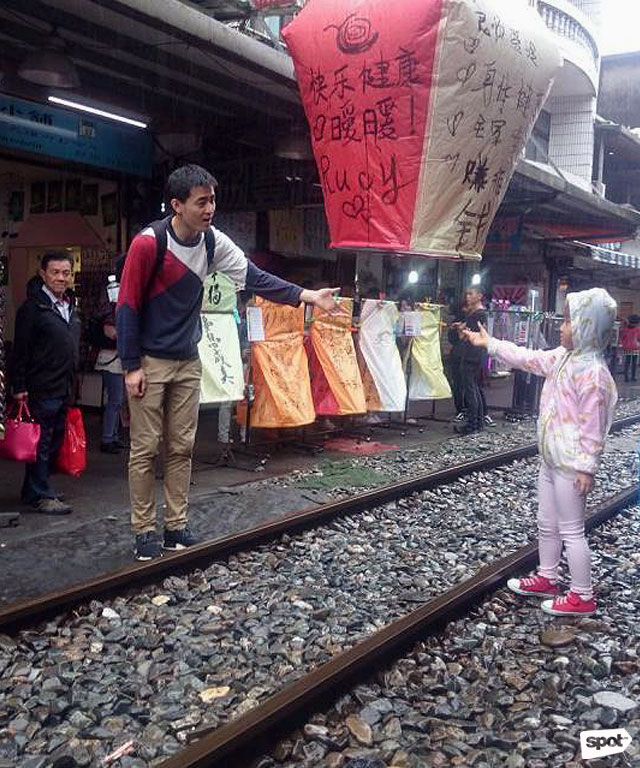 ADVERTISEMENT - CONTINUE READING BELOW
Shifen is the only place in all of Taiwan where it's legal to let a Chinese lantern fly to the sky. Aside from this attraction, it also offers a really gritty, cultural look of the country. This district boasts a lot of charming things you can enjoy—food stalls and arts and trinket shops, as well as the trains and train station that the area is famous for.
Shifen Old Street is in Pingxi District, New Taipei City, Taiwan.
Get a taste of local food at the night markets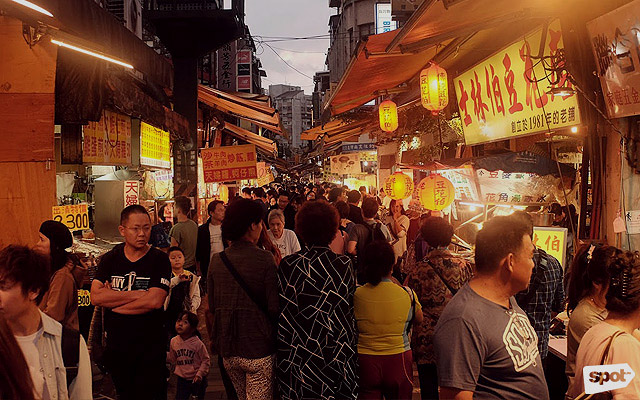 While it isn't exactly free because you have to buy food, hopping from one night market to another is definitely the next best thing because it's a unique experience at a really affordable price. There's no entrance fee for any of these markets, and you can sample a lot of authentic Taiwanese street food. The night market also bursts with chatter and lively activity—an exciting backdrop for any backpacker looking for a great way to spend the night.
ADVERTISEMENT - CONTINUE READING BELOW
Taipei City has a number of night markets. Most of them are open from mid-afternoon to midnight.
Load More Stories