(SPOT.ph) With the fastest WiFi in the world, the most liquor per capita, premium grade barbecue, ancient palaces, lively nightlife, and the endless parade of activities, there is always something to do in hi-tech, cosmopolitan Seoul in South Korea. But spending in a city like this can really break the bank! So what's an adventurous, fun-loving traveler on a budget to do? Add free, quality activities in the itinerary, of course! Any of the following are sure to save you money and guarantee unforgettable memories in South Korea's bustling capital.
Also read:
10 Cool Things You Can Do for Free in Tokyo
10 Cool Things You Can Do for Free in Taipei
10 Cool Things You Can Do for Free in Hong Kong
Here are our picks for things you can do for free in Seoul:
Bop your head to K-Pop at Hongdae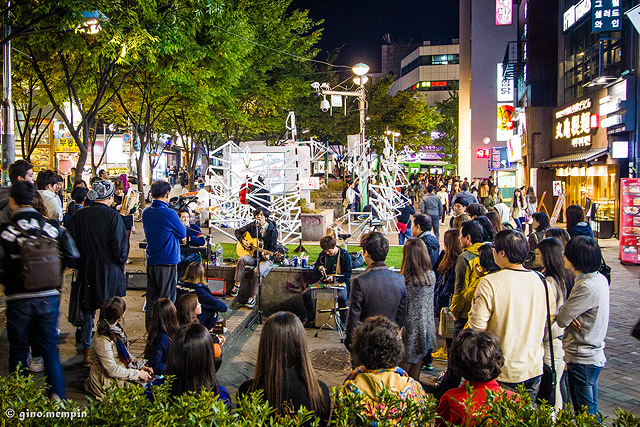 ADVERTISEMENT - CONTINUE READING BELOW
Want to listen to live music? Want to learn the latest choreography in K-Pop? Maybe an epic rap battle was the soul food you never knew you needed? Head down to Hongdae Street (also known as Hongik University Street), which comes alive with the youthful energy of college students having a good time with their friends. It's a great place to get a feel for Seoul's indie scene. Who knows? You might just be bitten by the spotlight bug, too. Hongdae also has a nice market where artists sell their latest creations, making it an art lover's window-shopping heaven.
Have a 10-minute feast at Doncass Dae Wang Jeon
If eating Korean-style pork cutlets is on your bucket list, then head on over to Doncass Dae Wang Jeon where you can eat a giant 15-centimeter pork cutlet for free—that is if you win the King of Pork Cutlet Challenge. It's apparently so big that it takes two waitresses to carry the plate! But be warned, this particular food trip is not for the faint of heart or stomach. Aside from the pork, you've got to also wolf down a side salad, soup, and a bowl of rice in less than 10 minutes—and place on their top 30 challenger board—in order to get back your 15,000 won deposit. If this sounds like your cup of tea—or plate of tonkatsu—then may the odds be ever in your favor!
Doncass Dae Wang Jeon is at 405-14 Seogyo-dong, Mapo-gu, Seoul, South Korea.
Cultivate your cultural knowledge on Culture Day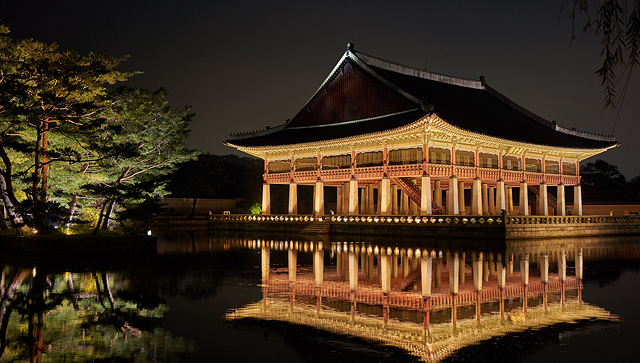 If you love museums, palaces, and other cultural sites, it'd be best to plan your itinerary around the last Wednesday of the month for your trip. Why? You get free entrance—or huge discounts for entrance—to a variety of places. This includes five grand palaces, which waive admission fees on Culture Day. Pro tip: If you really can't make it, you will be let inside the palaces for free if you're wearing a hanbok—a traditional Korean dress—on any day. If you're bent on seeing at least one of the palaces during your trip, the biggest, most important, and most beautiful of them all is Gyeongbokgung Palace, which has been around for more than 600 years. Also known as the Northern Palace, it boasts 7,700 rooms that once housed and served as offices of kings of the Joseon dynasty.
ADVERTISEMENT - CONTINUE READING BELOW
Gyeongbokgung Palace is at 161 Sajik-ro, Jongno-gu, Seoul, South Korea. It is open from Wednesday to Monday, from 9 a.m. to 5 p.m. (from January to February, and from November to December); from 9 a.m. to 6 p.m. (from March to May, and from Setepmber to October); and from 9 a.m. to 6:30 p.m. (from June to August). Fee is at 3,000 won. For more information, visit Gyeongbokgung Palace's website.
Dress in your traditional Korean best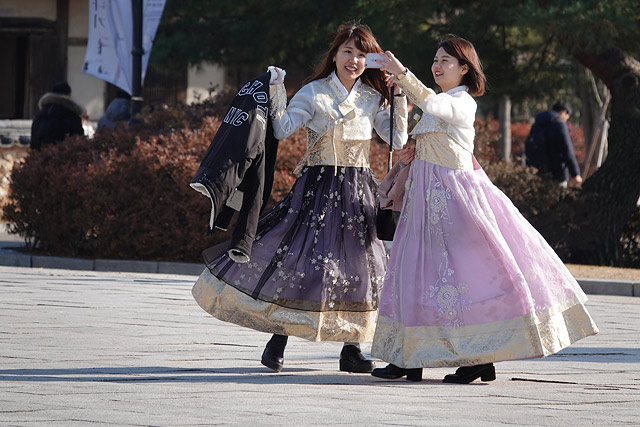 ADVERTISEMENT - CONTINUE READING BELOW
If you've always wanted to don Korea's traditional attire, you can make it a reality and document it on Instagram too! You can dress up like the characters from your favorite period dramas—there's a little of each hanbok experience and more for everyone. You can try them out at the Seoul Global Cultural Center or at Deoksugung Palace's Daehanmun Gate.
Seoul Global Cultural Center is at 5/F M Plaza, 04536 Myeong-dong, Jung-gu, Seoul, South Korea. For more information, visit Seoul Global Cultural Center's website.
Check out (and take photos of ) Korean art and architecture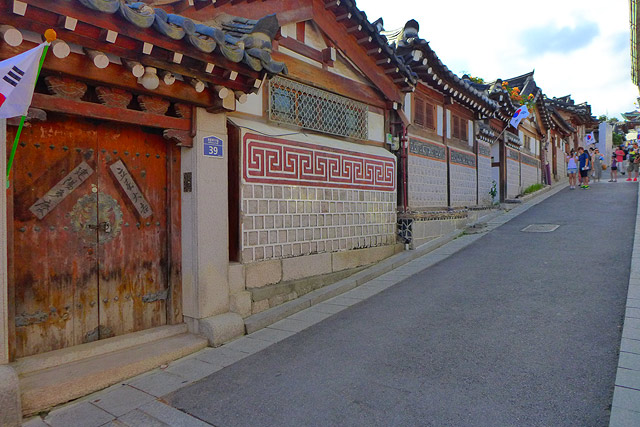 ADVERTISEMENT - CONTINUE READING BELOW
Speaking of Instagram-worthy spots, Seoul has no shortage of picture-perfect places. If you'd like to admire traditional architecture, hanok villages are the place for you. Simply pair the scenery with a hanbok, and voila! Now you've traveled back to the Joseon period. Best picks for photos of hanok houses are in the villages of Bukchon, Seochon, Insadong, and Seongbuk. If you're the type who likes visiting illusion museums and taking fun shots with pieces of art, then Ihwa Mural Village might be more your thing. It's also a great place to watch the sunset.
Soak in the Korean Wave judgment-free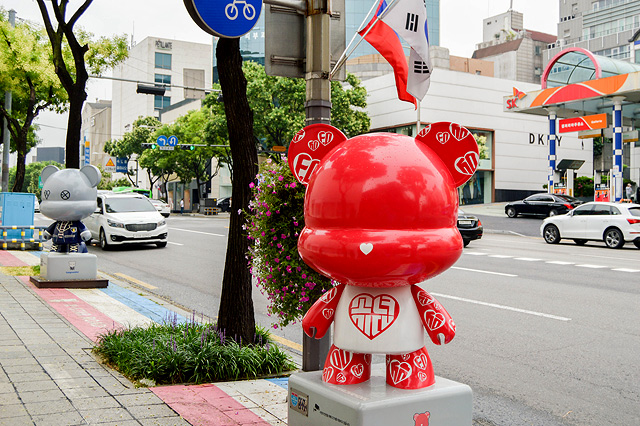 ADVERTISEMENT - CONTINUE READING BELOW
Maybe you've always wanted to meet your favorite K-Pop idols. You just might get your chance by walking down the K-Star Road in Gangnam, where top entertainment companies also happen to be located. Barring an idol sighting, you could also take selfies with an autographed GangnamDol—short for Gangnam and Idol.
If you're more into K-Drama, Sangam-dong's Digital Media City is pretty much the eye of the "Hallyuwood" storm. Chances of celebrity sightings are high, considering that many major broadcasting stations are found here. You can also visit the Korean Film Museum, which features K-Dramas on a regular basis. And finally, if you can't meet any of the actors in the flesh, you can also take a photo with their standees at the KBS Exhibition Hall.
Korean Film Museum is at 400 World Cup buk-ro, Mapo-gu, Seoul, South Korea. For more information, visit Korean Film Archive's website. 
ADVERTISEMENT - CONTINUE READING BELOW
Dance until you drop at nightclubs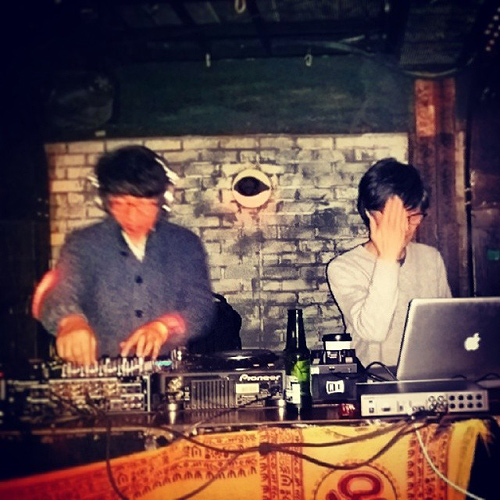 One of the ways you can work off the weight of those hefty pork cutlets is by letting loose at a dance club. The districts of Gangnam and Hongdae are known for their club scenes, and you can experience them, too, without spending a peso (or a won). Some places are always free for tourists like Club Octagon in Gangnam and NB1 and Club Cream in Hongdae.
ADVERTISEMENT - CONTINUE READING BELOW
Work in time for leg day with any of the Seoul City Walking Tours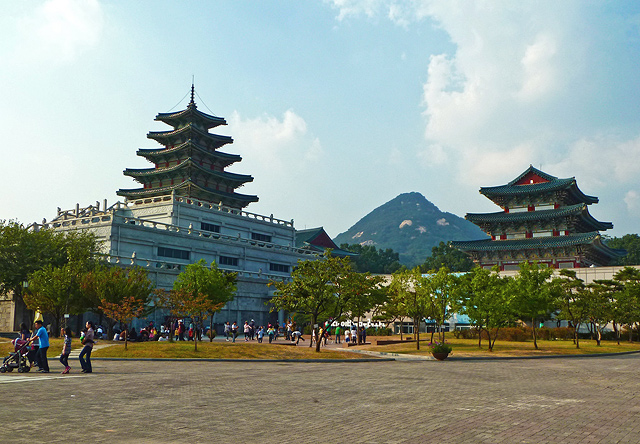 Whatever you may be into—art, history, market hopping, food, religious pilgrimages, nature, K-Pop, K-Dramas—Seoul City Walking Tours probably has something that cater to your interests. Offered in English, Korean, Japanese, and Chinese, these tours are tailored for tourists and run by volunteers. Make sure to book your tour three days in advance and wear comfortable walking shoes.
ADVERTISEMENT - CONTINUE READING BELOW
Hike your way around Seoul's mountains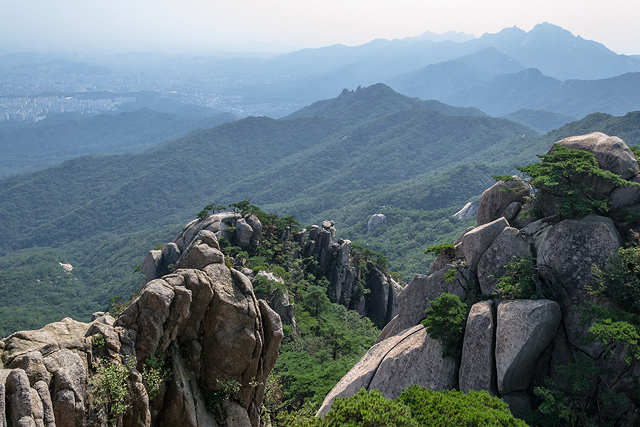 Whether you're an amateur hiker or experienced climber, at least one of Seoul's 37 peaks will have something that suits your stamina. Bukhansan is the best mountain in the area for more experienced climbers to summit, with its tallest peak clocking in at 2,744 feet and over 100 paths. And the best part? Local hikers are known for sharing their makgeolli (Korean rice wine) with tourists. There's also Inwangsan, which is much shorter than Bukhansan at 1,110 feet—and therefore, friendlier to beginners. Just don't forget to train sufficiently before attempting any of these hikes!
ADVERTISEMENT - CONTINUE READING BELOW
Have quiet days of learning at the museums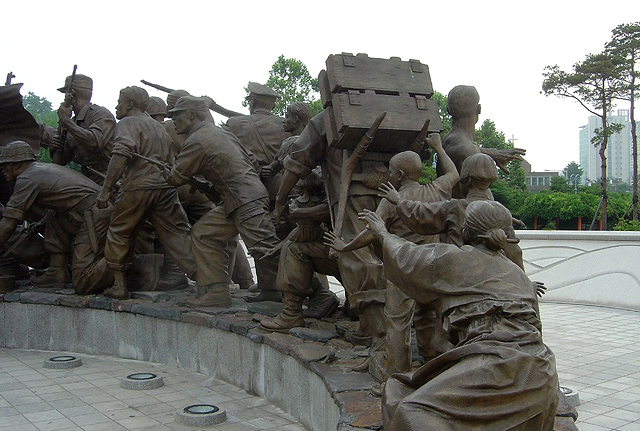 Are you a museum aficionado? For a city as enthusiastic and efficient at preserving the cultural treasures of its past, Seoul isn't lacking in its historic hotspots. You only need to choose the museum of your preference. While most places charge a fee for special exhibitions, their permanent exhibits are always free of charge.
ADVERTISEMENT - CONTINUE READING BELOW
Some great examples are the National Museum of Korea, which has 15,000 artifacts and the jaw-dropping 10-storey Gyeongcheonsa Temple pagoda at the center; Seoul Museum of Art for modern art displays and the permanent exhibit titled The Soul of Chun Kyung-ja; the Seoul Museum of History, which is notable for its Exhibition Hall of Donated Items featuring everyday objects from the 20th century; the National Folk Museum of Korea, which houses objects related to Korean cultural beliefs and domestic and agricultural life over its long history; and the War Memorial of Korea, which promotes reunification between the two Koreas through its 30,000 artifacts of war.
Share this story with your friends!
---
Help us make Spot.ph better!
Take the short survey
More Videos You Can Watch
Load More Stories