(SPOT.ph) Tokyo, Japan's busy capital, is one of the ideal places to experience the best of The Land of the Rising Sun. Its bustling roads are lined with neon-lit skyscrapers and high-end stores, but it has also maintained a few traditional shophouses and historic temples. Touring Tokyo doesn't have to be hard on the pocket—at least, if you know where to head for free tours, fast cars, and distinctively Japanese fashion.
Also read:
10 Cool Things You Can Do for Free in Sydney and Melbourne
10 Cool Things You Can Do for Free in Taipei
10 Cool Things You Can Do for Free in New York
10 Cool Things You Can Do for Free in Hong Kong
Here are some cool things you can do for free in Japan:
Check out one of the world's famous intersections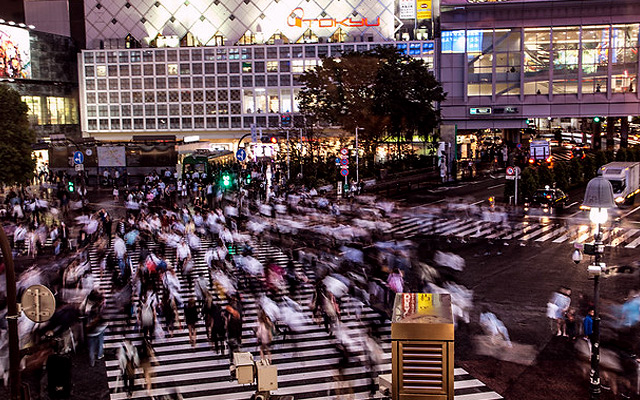 ADVERTISEMENT - CONTINUE READING BELOW
Shibuya Crossing: Instantly recognizable, often photographed. It's Japan's busiest intersection and pedestrian crossing. Why should you bother to go where the crowds are? It's a great introduction to the pulse of Tokyo as up to 3,000 or more people—from workers, students, shoppers, bikers—cross it at rush hours. Likened to New York's Times Square, the area is a hub of shops, offices, and transportation with its eight train stations and multiple bus lines.
Shibuya Crossing is in front of Shibuya Station's Hachiko Exit, where you'll also spot a statue of the loyal dog, Hachiko. Prefer to see the action from up above? Japan Travel recommends looking down on the crossing from the Starbucks located across Shibuya Station, in the Tsutaya Building. It was also where director Sofia Coppola, as mentioned by Movie Locations, shot a few scenes for Lost in Translation.
Discover Harajuku's fashion and culture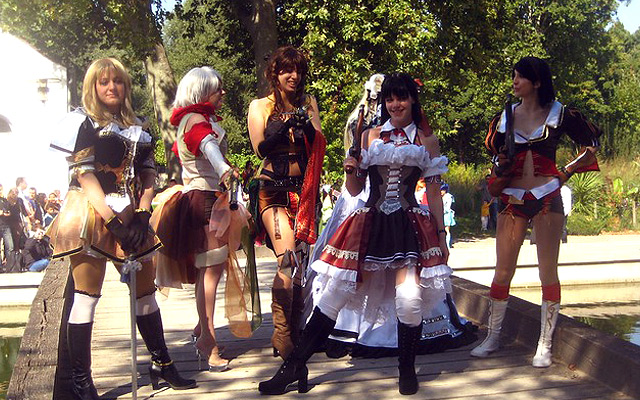 We know, we know. How can a fashion-forward area not break your budget? If you can get past the temptation to spend, you'll enjoy the living, breathing fashion show that is Harajuku. It's almost always part of spots in Tokyo where you can go people-watching," BBC Travel describes it as "a creative reaction against the rigidity of Japanese society." Although it's grown more commercial over the years, Time Out assures that "it's still nurturing unorthodox, garish styles even as big-name retailers muscle in on the area."
Harajuku refers to the vicinity surrounding Harajuku Station. Key areas include: Jingu-bashi bridge where girls in gothic Lolita fashion hang out; the trendy, teenager-filled Takeshita Street; the upscale, tree-lined Omotesando Street featuring designer boutiques; and for a mix of families and stylish locals, there's Cat Street. Etiquette tip: If you encounter a cosplayer, always ask for permission before taking their photo.
ADVERTISEMENT - CONTINUE READING BELOW
Get your dose of art and design inside MUJI Hotel
What would it be like to live a MUJI life? A store can show it to you on a shopper's level, but a hotel can show you the reality of it. Opened in April 2019,  MUJI Ginza is Japan's first MUJI hotel and the brand's biggest property in the world. Aside from the top five floors reserved for rooms and suites, it also houses a bakery, a diner, and a five-floor shopping area. So where does the "free" in all of this come in? The sixth floor is where you'll find Atelier MUJI, a free-entrance-venue featuring a lounge, a library, and two galleries. Gallery 1 currently runs an exhibit on Italian designer Enzo Mari, whose past collaborations include MUJI-produced tables and chairs. Gallery 2 presents a word-centric, haiku-inspired exhibit titled The Chestnut Tree Project, which answers the question "What is design?"
ADVERTISEMENT - CONTINUE READING BELOW
Atelier MUJI is at 6/F MUJI Hotel Ginza, 3-3-5, Ginza, Chuo-ku, Tokyo, Japan. It is open from 10 a.m. to 9 p.m. For more information, visit MUJI Hotel Ginza's website.
Sit in a sumo wrestler's training session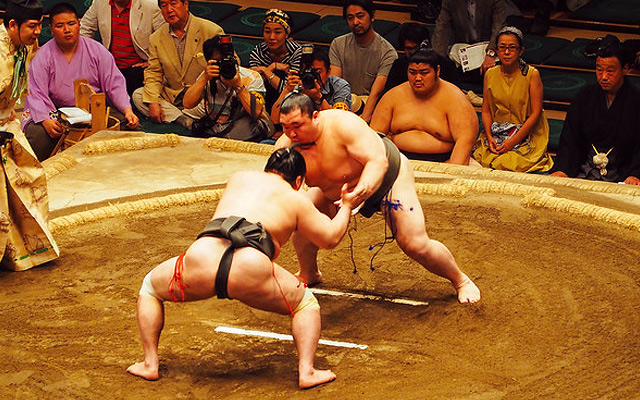 Hear the word stable and you'll most likely picture a horse. But in Japan, stable refers to where sumo wrestlers train—and live. Almost every day, sumo wrestlers are up and about by 4 a.m. and ready to train by around 8 a.m., according to Japan Times. The good news: You can watch them train for free. There are strict rules for visitors, which Daily Mail UK compiles in a list, during their morning training or keiko. Some stables allow visitors inside, where you can watch the wrestlers up close, while others have a window where visitors can watch from the road. Sold on the idea? Stables for watching keiko are listed by Japan Times. Calling to confirm a training schedule is a must.
ADVERTISEMENT - CONTINUE READING BELOW
Check out the hype behind Tokyo's tuna auction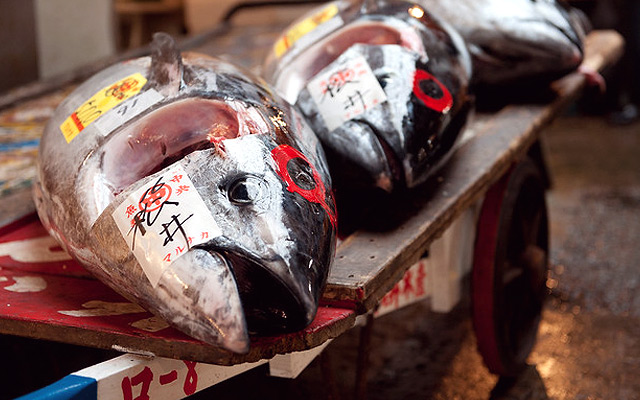 "Will wake up early for seafood." If that's you, then to Toyosu Fish Market you go. Previously known as the Tsukiji Fish Market, the popular site is now twice the size and has relocated to the Toyosu waterfront district. Described as the world's largest, wholesale seafood market, it's where to go for a live tuna auction. There are two ways to do this: Grab a seat in the upper observation gallery or settle down in a lower observation deck. The upper observation gallery doesn't require reservations and offers an aerial view of the action; yet you won't hear what's going on as this area is completely sectioned off by a glass window. The lower observation deck requires reservations (open one month before date of visit and decided by lottery) and offers an eye level view of the auction. Because the glass wall isn't totally sealed off, visitors can hear the auction.
ADVERTISEMENT - CONTINUE READING BELOW
This market area opens at 5 a.m. and auctions conclude no later than 6:30 a.m. Although Toyosu Fish Market is cleaner, bigger, and more organized than the former Tsukiji, some remark that it has lost its in-your-face, authentic market appeal. Decide for yourself whether it's worth the hype or not.
Toyosu Fish Market is at 6-5-1 Toyosu, Koto, Tokyo, Japan. It is open from Monday to Saturday, 5 a.m. to 5 p.m., and closed on selected Wednesdays.
Tour a beer and sake brewery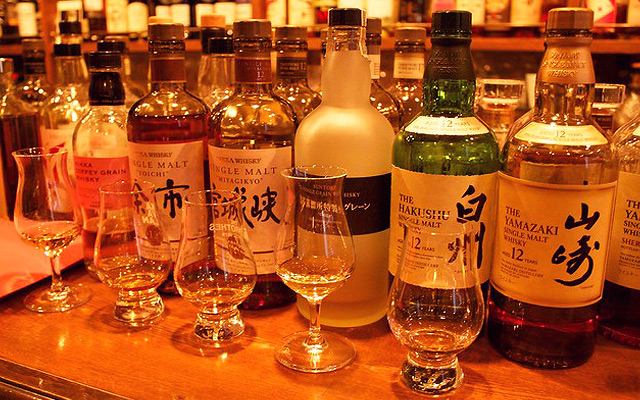 ADVERTISEMENT - CONTINUE READING BELOW
Go beyond the usual bar experience by taking a free tour of a brewery. For beer, there's the Suntory Musashino Brewery located roughly 45 minutes from the city center. Their tours include a free sampling of three beers. Kids are welcome too; but non-alcoholic samples will be served. Although the tour is only in Japanese, free English audio guides are provided.
For sake, head to Ozawa Shuzo, Tokyo's oldest sake brewery located in Sawanoi, a travel destination on its own. Tour highlight: seeing the spring water source of their sake. Both Japanese and English language tours are available.
Suntory Musashino Brewery is at 3-1 Yazaki-cho, Fuchu City, Tokyo, Japan. Tour schedule is from Monday to Friday, 10 a.m. to 4 p.m.; and Saturday, Sunday, and Japanese holidays, 10 a.m. to 11:30 a.m. For more information, visit Suntory's website.
Ozawa Shuzo is at 2-770 Sawai, Ome City, Tokyo, Japan. Tour times vary. For more information, visit Ozawa Shuzo's website.
ADVERTISEMENT - CONTINUE READING BELOW
Get a glimpse of the past, present, and future of cars
Welcome to the world's largest car showroom: Toyota's Mega Web. You may or may not be a huge car enthusiast, but you'll learn a lot of things here in terms of style, design, and the future of movement. They have a theater with seats that simulate what it would feel like to ride a race car. Looking for the real thing? A 1.3-kilometer course allows you to test-drive Toyota models. Don't have a license? Do a virtual drive instead. Other activities include revisiting Tokyo in the 1960s through a recreation of the streets and cars of the period. Driving courses are available for kids to get behind the wheel of a hydrogen-powered vehicle or electric go-kart.
ADVERTISEMENT - CONTINUE READING BELOW
Mega Web is at 1-3-12 Aomi, Koto City, Tokyo, Japan. It is open daily from 11 a.m. to 9 p.m.
Visit a haven for book lovers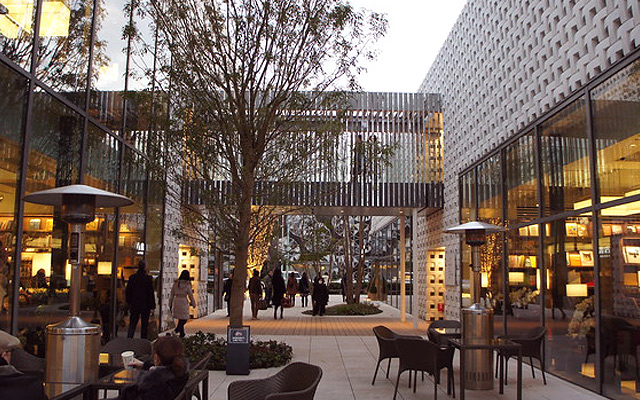 No matter how trendy a neighborhood gets, bookstores serve to retain its soul. This is achieved by Daikanyama Tsutaya Books or "T-Site," which is the flagship branch of Japan's popular store chain, Tsutaya Books. Culture Trip says that T-Site "feels more like a Disneyland for book lovers than a simple store." It includes six book departments, periodicals from various categories and countries, 30,000 magazines focused on the 1960s to 1970s, and a ground level walkway called Magazine Street. Best of all, T-Site allows visitors to leaf through any reading material even before purchasing.
ADVERTISEMENT - CONTINUE READING BELOW
Daikanyama T-Site is at 17-5 Sarugakucho, Shibuya-ku, Tokyo, Japan. It is open daily from 7 a.m. to 2 a.m. For more information, visit T-Site's website.
Discover the world of Studio Ghibli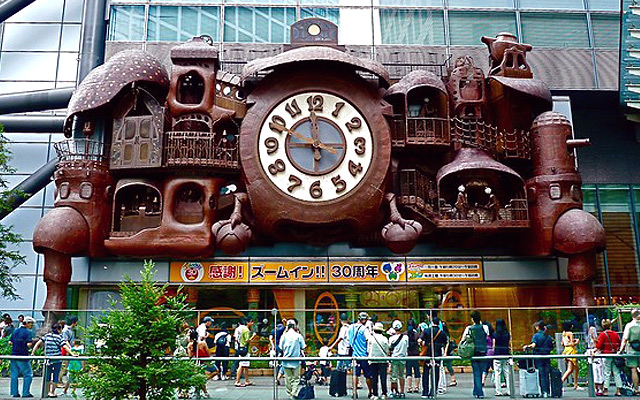 The award-winning Japanese animation company behind films like Spirited Away, My Neighbor Totoro, and Princess Mononoke will have fans vying to visit its museum in Tokyo; yet there's more than one way to have a "Ghibli experience." You can visit the Giant Ghibli Clock, a three-storey-high, steampunk-themed installation which comes alive through daily animations. This daily "show" happens every 12 p.m., 3 p.m., 6 p.m., and 8 p.m.; with an additional 10 a.m. show on weekends.
ADVERTISEMENT - CONTINUE READING BELOW
For a film-specific experience, visit Tama New Town which inspired the setting of Whisper of the Heart. It is a large residential development that encompasses the municipalities of Hachioji, Tama, Inagi, and Machida. The gateway train station, Seiseki-Sakuragaoka, displays a map of the town with suggested sites for Ghibli fans.
The Giant Ghibli Clock is at 1 Chome-6 Higashishinbashi, Minato City, Tokyo, Japan.
Meet Godzilla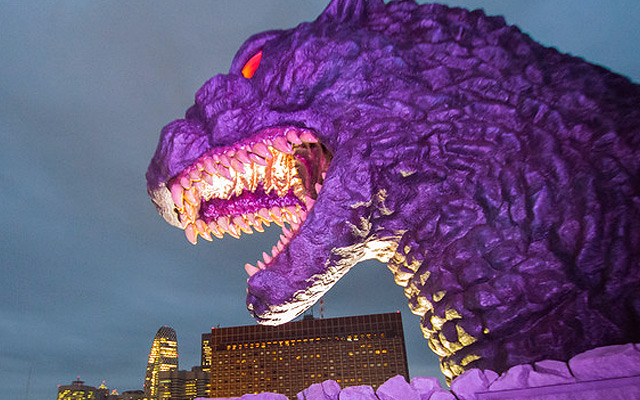 ADVERTISEMENT - CONTINUE READING BELOW
Before you cap off your itinerary, leave space to meet an unexpected local: The king of monsters. Towering above the Toho Building is the 40-feet tall head of Godzilla. Every day, onlookers watch as Godzilla lets out an air of fiery breath with a beastly roar. Modeled after the 1954 Godzilla movie, its presence feels more campy than scary.
Whether you view it up close or at a distance, the city's Rainbow Bridge makes for an Instagram-worthy picture. It crosses northern Tokyo Bay, between Shibaura Pier and Odaiba waterfront development in Minato. In the first installment of Kill Bill, this is the bridge where O-Ren Ishii is chauffeured by her bodyguard, Gogo. Its lights run on solar power and are only illuminated on special occasions.
The Toho Building is at 1-19-1, Kabukicho, Shinjuku-ku, Tokyo, Japan.
Share this story with your friends!
---
Help us make Spot.ph better!
Take the short survey
More Videos You Can Watch
Load More Stories