(SPOT.ph) Osaka deserves to be part of any traveler's itinerary in Japan. Aside from taking great pride in its cuisine, this city has a lot more to offer visitors than its incredible food. And the good news is, you don't need to spend money to enjoy these activities.
Also read:
10 Cool Things You Can Do for Free in Tokyo
10 Cool Things You Can Do for Free in Taipei
10 Cool Things You Can Do for Free in Hong Kong
Here are things you can do for free in Osaka:
Practice your food photography at Kuromon Ichiba Market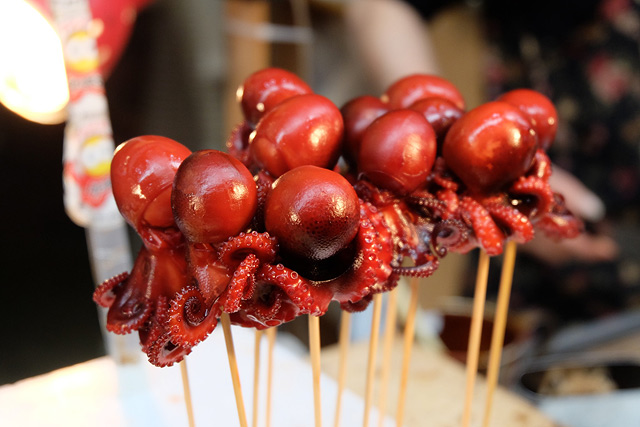 ADVERTISEMENT - CONTINUE READING BELOW
What's a trip to Japan's food capital without a visit to a market? There's none more famous than the Kuromon Ichiba Market. Here you'll discover all kinds of regional delicacies, from mouth-watering sushi to the freshest produce. It's the perfect place to practice food photography and experience Japanese cuisine, one glorious bite at a time. 
Take a morning stroll around Osaka Castle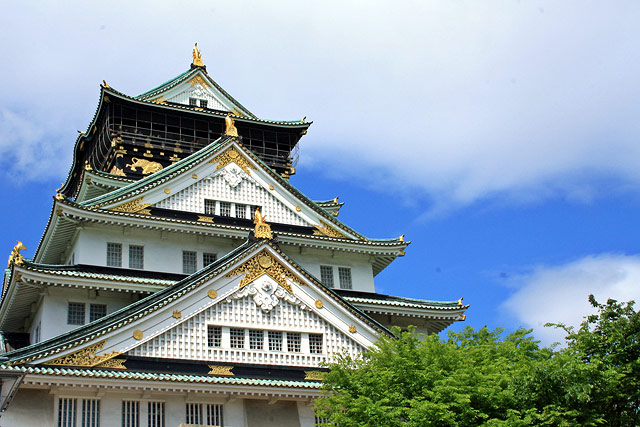 If you're a fan of ancient Japanese architecture or castles in general, no trip to Osaka is complete without a visit to Osaka Castle. Built in 1583, the structure was instrumental in unifying the country during the 16th century. Nowadays, it's a favorite spot for tourists and locals alike. Try visiting during the morning, when the air is crisp, the crowd is thin, and the light is softly golden. 
Visit the CupNoodles Museum in Ikeda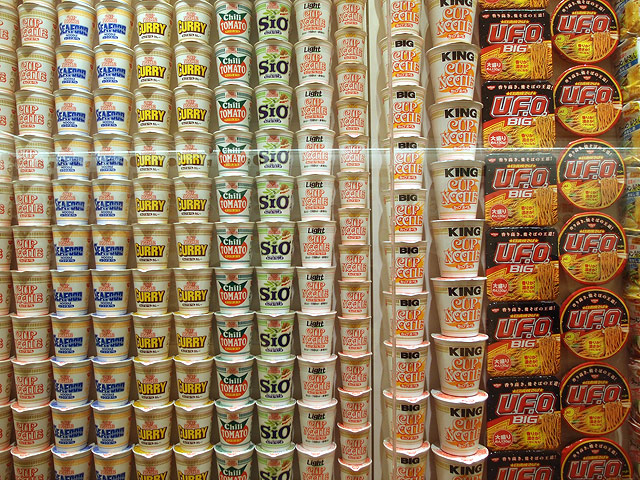 ADVERTISEMENT - CONTINUE READING BELOW
Countless starving students and office workers have been saved by a warm cup of instant noodles. It's only fitting, therefore, that there's an entire museum in honor of one of the world's favorite packaged treats. Located in the Ikeda District, the CupNoodles Museum boasts delicious-sounding exhibitions like the Instant Noodles Tunnel and the Tasting Room. Best of all, entrance is free!
The CupNoodles Museum is at 8-25 Masumi-cho, Ikeda-shi, Osaka, Japan. It is open daily from 9:30 a.m. to 4:30 p.m.  
Hunt for manhole covers around the city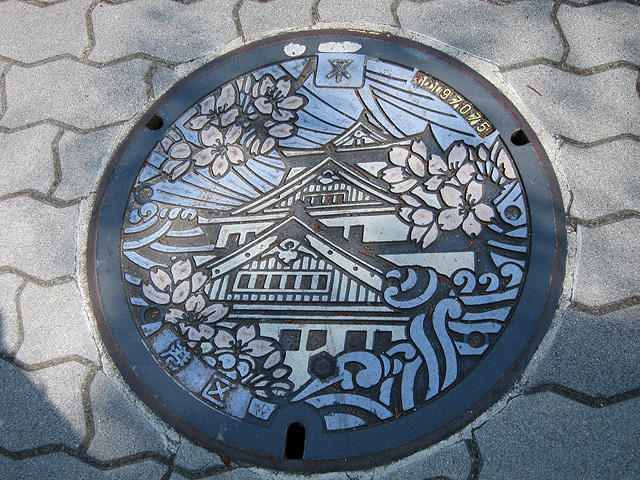 ADVERTISEMENT - CONTINUE READING BELOW
On most trips, a traveler's immediate instinct is to look up—at buildings, landscapes, and the general splendor of one's surroundings. Osaka, however, may be the one place that will tempt you to look a different way. All around the city are colorful manhole covers that represent the beauty and splendor of Japan's second largest metropolis. It's a reminder that looking down may not always be a bad thing. 
Marvel at the Naniwa Yodogawa Fireworks Festival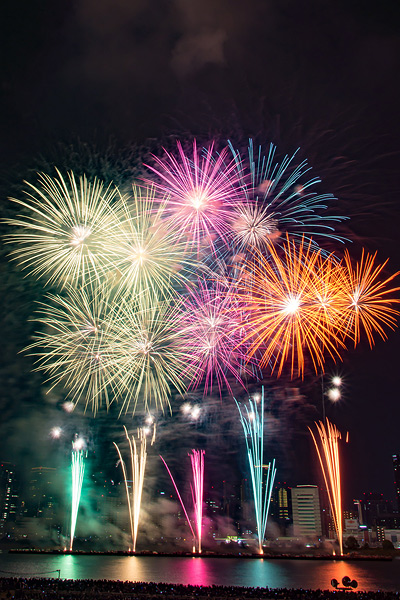 ADVERTISEMENT - CONTINUE READING BELOW
If you happen to be in Osaka in early August, try not to miss the Naniwa Yodogawa Fireworks Festival along the Yodo River. People from all over the region gather to watch a spectacular fireworks display. The event began in 1989 and survives to this day, thanks to the careful planning and organization of residents. 
Do the "Glico Running Man" pose at Dotonbori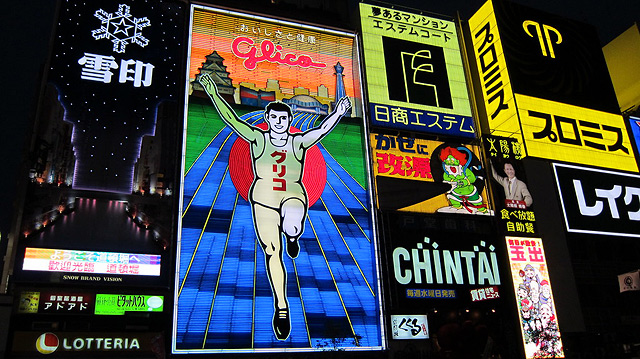 ADVERTISEMENT - CONTINUE READING BELOW
The neon-lit Glico Running Man billboard along Dotonbori has become the de facto meeting place for many tourists. Located by Ebisu Bridge, it's easy to spot from the Dotonbori entertainment area, or the huge Shinsaibashi shopping mall. Originally conceptualized as oversized branding for a confectionary company, the Glico Running Man for better or worse may be the most photographed spot in Osaka. 
Chat with the locals in America-mura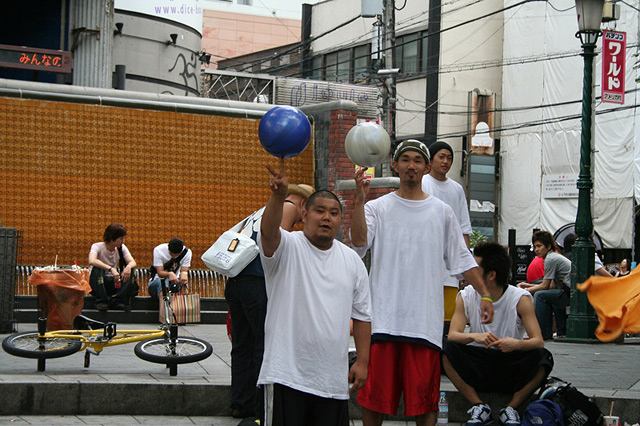 ADVERTISEMENT - CONTINUE READING BELOW
Exploring a new city is already an adventure in itself, but what makes any trip truly memorable is meeting new people. In Osaka, there's no easier place to do this than in America-mura. The center of their Western-oriented youth culture since the 1970s, this place is filled with shops, cafes, and street art. It's also full of Japanese students eager to practice their English with travelers passing by. If you're lucky, they may even invite you for a drink or two! 
Window shop in Shinsaibashi-Suji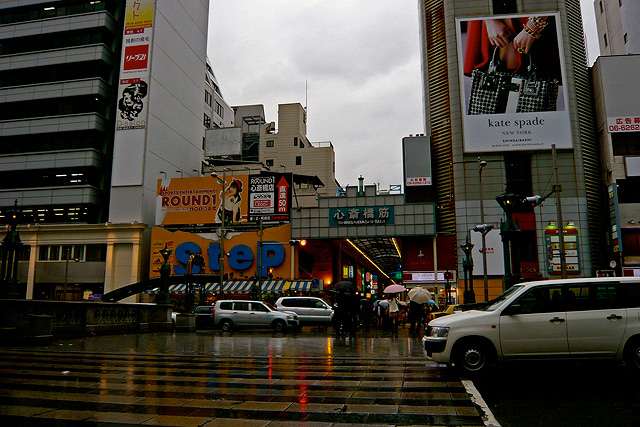 ADVERTISEMENT - CONTINUE READING BELOW
The Japanese are famous for their one-of-a-kind sense of style, so it's no surprise that they have the best shopping spots in the world. Shinsaibashi-Suji has every beauty, fashion, or tech retailer that you can think of. You don't even need to buy anything; just checking out the shops and windows is an experience in itself. 
Get rid of bad vibes at the Namba Yasaka Shrine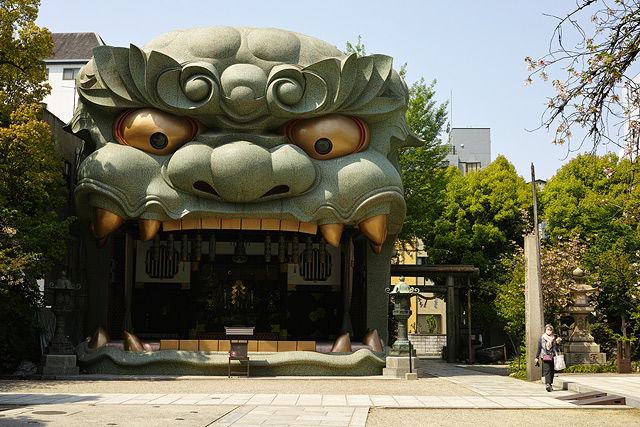 ADVERTISEMENT - CONTINUE READING BELOW
The two most predominant religions in Japan are Buddhism and Shintoism, making temples and shrines a fairly regular site. The Namba Yasaka Shrine, however, stands out from the rest thanks to one distinguishing feature—a giant, lion-shaped stage. Why a lion? According to legend, the lion's huge mouth is meant to swallow any evil spirits harming you. 
Enjoy the Tenjin Matsuri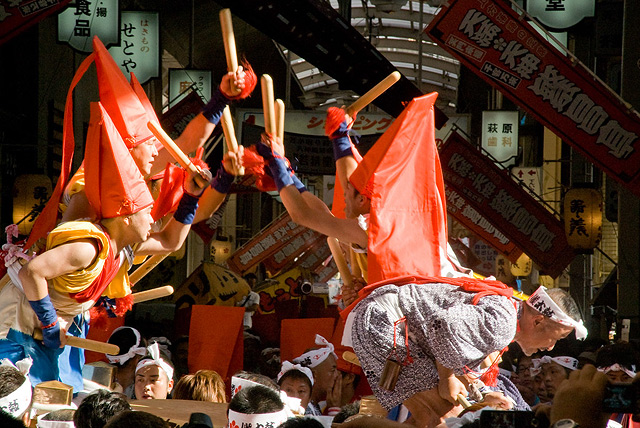 ADVERTISEMENT - CONTINUE READING BELOW
If you find yourself in Osaka on the 24th or 25th of July, you shouldn't miss the Tenjin Matsuri or Tenjin Festival—one of the top three annual events in Japan, along with the Gion Matsuri of Kyoto and the Kanda Matsuri of Tokyo. It is commemorated in honor of the deity of scholarship, so expect processions featuring people from all walks of life in traditional costumes. The Tenjin Matsuri only happens during the summer, so make sure you wear light clothing and bring plenty of water!
Share this story with your friends!
---
Help us make Spot.ph better!
Take the short survey
More Videos You Can Watch
Load More Stories