(SPOT.ph) Since the implementation of the visa-free program in November 2017, there has been an influx of Pinoy travelers to Taiwan eager to explore the island in search of street food, night market, and milk tea—of course! The visa-free privilege has been extended until July 2020, so you can still plan a trip to Taipei.
The city, which is over three-hundred years, is a great destination for any traveler. It's rich in art and culture, pedestrian and commuter-friendly, and has an endless list of food options.
Also read:
10 Cool Things You Can Do for Free in Taipei
The Best Things to See and Do in Taichung, Taiwan in 24 Hours
The SPOT.ph Guide to Must-Visit Night Markets in Taiwan
10 Instagram-Worthy Spots in Taiwan
Here's a one-day itinerary for Taipei to get your trip started:
Have rice noodles for breakfast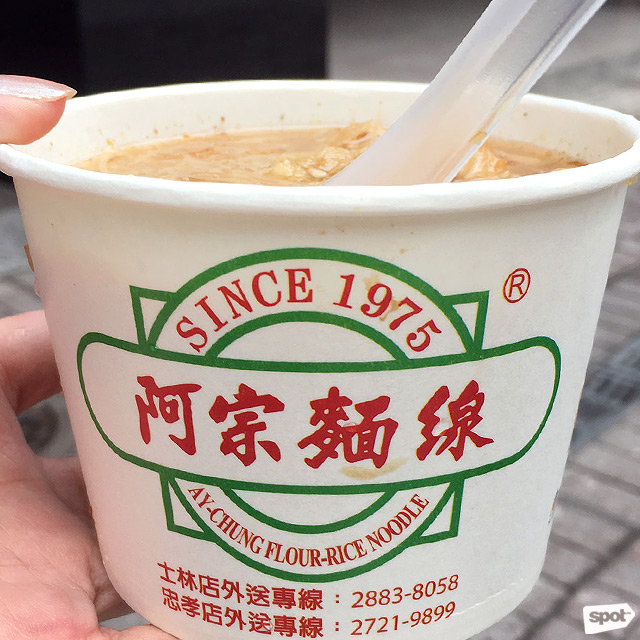 If you've been to Taipei before, we're pretty sure this bowl of Ay-Chung Flour-Rice Noodles looks familiar. The humble shop in the Ximending neighborhood has been serving this noodle dish since 1975. People line up to get their fill of warm rice noodle soup with a generous serving of shredded bamboo shoots, salt cured intestines, skipjack tuna. You can add chili, pureed garlic, and other condiments to your liking. Since it's a popular spot, heading here first thing in the morning will guarantee shorter queues.
ADVERTISEMENT - CONTINUE READING BELOW
Ay-Chung Flour-Rice Noodle is at No. 8-1, Emei Street, Wanhua District, Taipei City, Taiwan. It is open daily from 9 a.m. to 11 p.m.
Grab a cup of coffee before you explore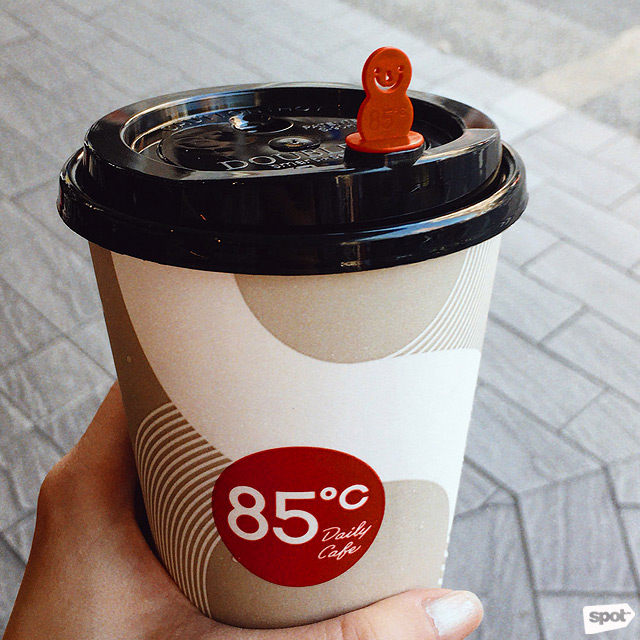 After a satisfying bowl of soup, walk over to Hankou Street just a few minutes away to grab a cup of Sea Salt Coffee—cold brew coffee topped with a luscious sea-salt cream—from 85°C Bakery Cafe, a Taiwanese bakeshop. You can get this cup of this caffeine goodness hot or iced.
85°C Bakery Café is at No. 54-35, Section 2, Hankou Street, Wanhua District, Taipei City, Taiwan. It is open from 7:50 a.m. to 11 p.m.
Go shopping at Ximending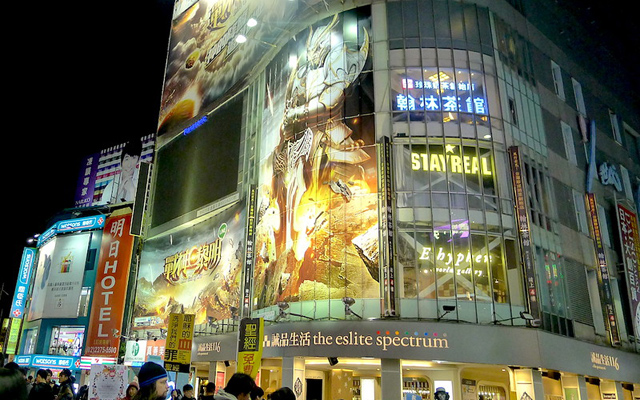 CONTINUE READING BELOW
Recommended Videos
Now that you're fueled for the morning, walk around the busy Ximending area, where there is a mishmash of retail and food stops. You could say Ximending is to Taiwan as Harajuku is to Japan. Lots of young people hang out here and you'll find a lot of labels that cater to them. There's also an Eslite branch here—one of the largest bookstore chains in Taiwan—that will keep you busy browsing for a good hour or so.
Have a hot pot lunch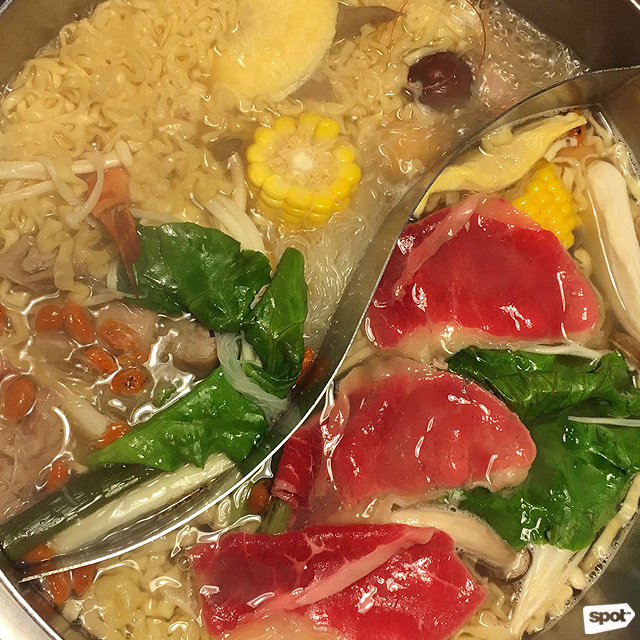 Once you're tired and hungry after all the shopping, head over to Mala Hot Pot—there are at least three locations alone in the Ximending area and a total of eight in whole of Taipei City. If you can, reserve a table ahead as the wait for a table usually takes between half an hour to an hour. It is one of the most popular hotpot chains in Taiwan, after all. You can choose up to two broths (their Mala Spicy being their signature one) and an unlimited amount of choices when it comes to noodles, seafood, meat, and dumplings. Each table is allowed to dine for two hours upon seating.
ADVERTISEMENT - CONTINUE READING BELOW
Try not to get overwhelmed by all the food because you have to save space for dessert! Along with the hot pot, you get eat-all-you-can Häagen-Dazs and Movenpick ice cream as part of your meal. For drinks, you can also choose from unlimited juice, soda, beer, coffee, and tea. The lunch menu is priced at NT$545 on weekdays and NT$635 on weekends. Take note that there is a minimum of two diners per table; solo diners will be charged an additional fee.
See a list of Mala Hot Pot's branches. The one near Ximending's shopping district is at 2/F No. 157, Xining South Road, Wanhua District, Taipei City, Taiwan. It is open daily from 11:30 a.m. to 4 a.m.
Walk off your lunch at a creative park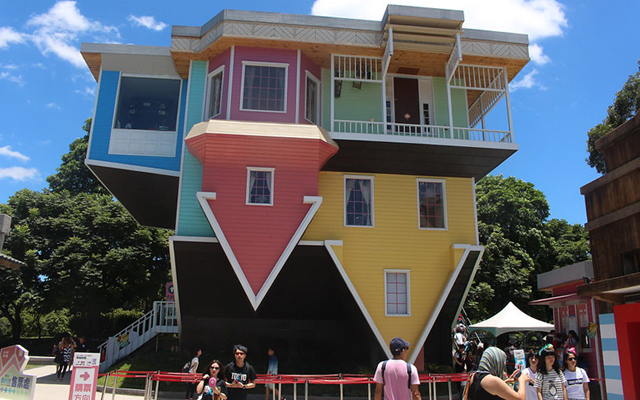 From your satisfying hot pot lunch, make your way to the Ximen Station and take the Bannan Line to the Zhongxiao Xinsheng Station. A short four-minute walk will lead you to Huashan 1914 Creative Park. The creative hub was a former sake winery that now houses several shops featuring handmade and local crafts. Art exhibits as well as a variety of events are regularly held in the area. And in case you get hungry in the middle of your exploration, there are a few restaurants and cafes worth checking out here, too!
ADVERTISEMENT - CONTINUE READING BELOW
Huashan 1914 Creative Park is at No. 1, Section 1, Bade Road, Zhongzheng District, Taipei City, Taiwan. It is open 24 hours.
Have the original bubble tea with your merienda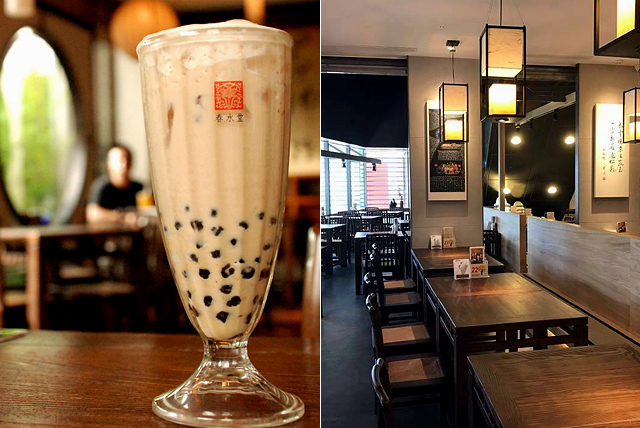 Home to the birthplace of bubble tea, Chun Shui Tang has several branches all over Taiwan. The original store in Taichung will require a couple of hours of travel outside Taipei, so a visit to any of its branches in Taipei will do. Aside from bubble tea, the shop also serves meals so you can have dumplings, fried taro cake, and noodles to go with your drinks.
Chun Shui Tang is at B2 No. 66, Section 1, Zhongxiao West Road, Zhongzheng District, Taipei City, Taiwan. It is open daily from 11 a.m. to 9:30 p.m.
Explore the streets of Dihua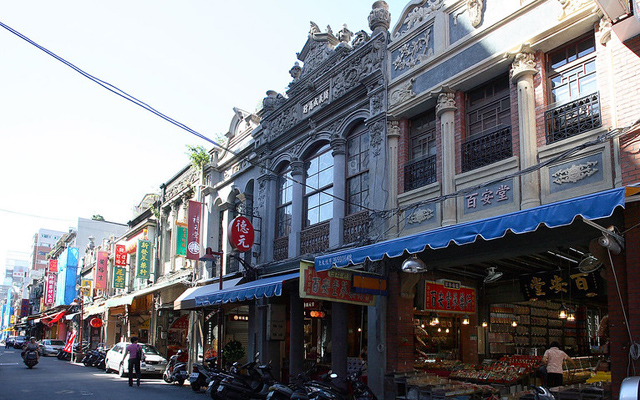 ADVERTISEMENT - CONTINUE READING BELOW
If you're looking for more culture and tradition, a walk along Dihua Street in the Datong District is a must. Some of the buildings here have been around for a century or so. There's a mix of traditional and modern, too, if you want more options for pasalubong. Beautiful pottery for tea, independent clothing labels, and handcrafted souvenirs like postcards and washi tape are hidden in stores along this street.
Dihua Street is in Datong District, Taipei City, Taiwan.
Pick up some pineapple cake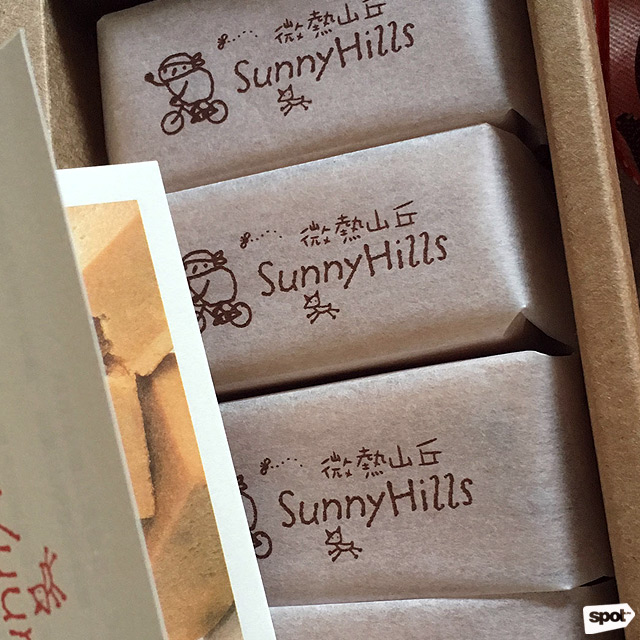 After your walking tour of Dihua Street, make your way to Sunny Hills in Songshan District for some delicious pineapple cakes. You can buy some to take home as they pack these quite beautifully—ready for transit and perfect for gift-giving.
Sunny Hills is at No. 1, Alley 4, Lane 36, Section 5, Minsheng East Road, Songshan District, Taipei City, Taiwan. It is open daily from 10 a.m. to 6 p.m.
ADVERTISEMENT - CONTINUE READING BELOW
Have pork pepper buns and xiao long bao at the night market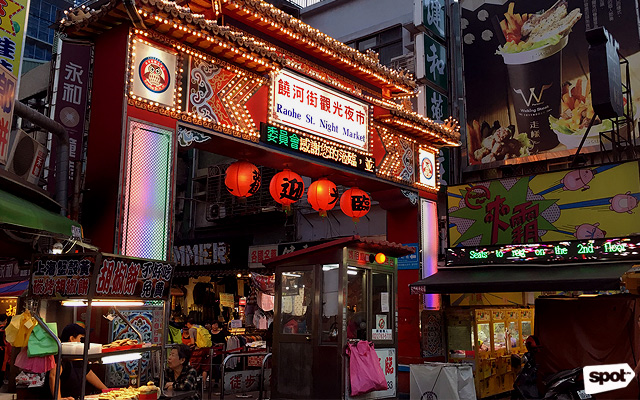 Once you've rested your feet from a day's worth of walking, head to Raohe Night Market, one of the oldest night markets in Taipei. Though most people would head to the more famous and bigger Shilin Night Market, you won't get the famous hu jiao bing or pork pepper buns there. It's best to get here early as the lines can get longer throughout the evening. There are several stalls to get your Taiwan street-food fix: from soupy dumplings to stinky tofu to pork bone soup. Don't forget to wash it down with milk tea or fresh fruit juice.
Raohe Night Market is at Raohe Street, Songshan District, Taipei City, Taiwan. It is open daily from 5 p.m. to 12:00 a.m.
Head back to Ximending for a nightcap and some shuteye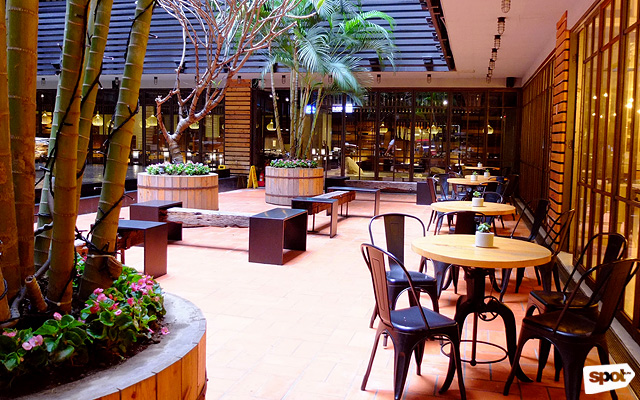 ADVERTISEMENT - CONTINUE READING BELOW
When you've had your fill of all the good eats that Taipei has to offer, it's time to head back to the Ximending neighborhood for a nightcap and some much-needed rest. Hotel Papa Whale is located just a few steps away from the bustling shopping area. They've got a bar on the ground floor where you can have a cocktail before retiring for the night. The hotel has a unique retro-vintage design that will have you taking photos everywhere. If you're still not feeling sleepy, hang out by the lobby where there are vintage pieces you can ogle on display.
Hotel Papa Whale is at No. 42 Kunming Street, Wanhua District, Taipei City, Taiwan.
Bonus! Feeling like a midnight snack? Have some beef noodles.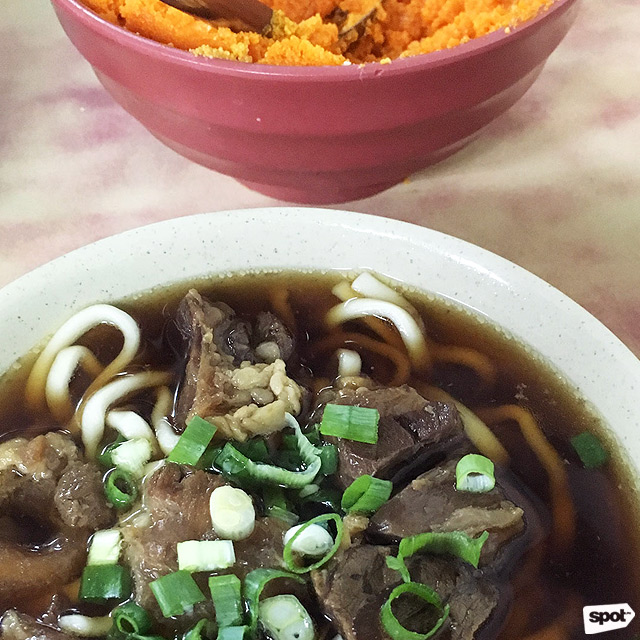 A four-minute walk away from the hotel is Fuhong Beef Noodles, a nondescript noodle house that serves only one thing: beef noodles. It's a favorite among locals as you'll notice most diners are from the neighborhood. And if you're wondering about that bowl of orange stuff that's on the table, take a generous serving and mix it into your soup. It is tallow or rendered beef fat. Yum!
ADVERTISEMENT - CONTINUE READING BELOW
Fuhong Beef Noodles is at No. 67-69, Luoyang Street, Wanhua District, Taipei City, Taiwan. It is open 24 hours.
Share this story with your friends!
---
Help us make Spot.ph better!
Take the short survey
Load More Stories