(SPOT.ph) There's more to South Korea than just Korean BBQ, K-Beauty, K-Pop, and K-Dramas. A visit to the Land of Morning Calm, as the country is alternatively known, reveals that it is brimming with culture and innovation. At the heart of it is Seoul, one of the most dynamic cities to visit in Asia. It's where the old seamlessly blends in with the new, where trendy street fashion and blaring K-Pop tunes coexist alongside ancient palaces and temples. Whether you're a foodie, a thrill-seeker, or a nature lover, there's a little bit of everything for everyone in this Asian destination. 
Also read:
10 Places to Visit in Seoul With Your Significant Other
10 Places in Seoul for the Solo Traveler
10 Best Places to Stay in Seoul, South Korea

Here's a one-day itinerary for Seoul to get you started: 
Grab breakfast at Isaac Toast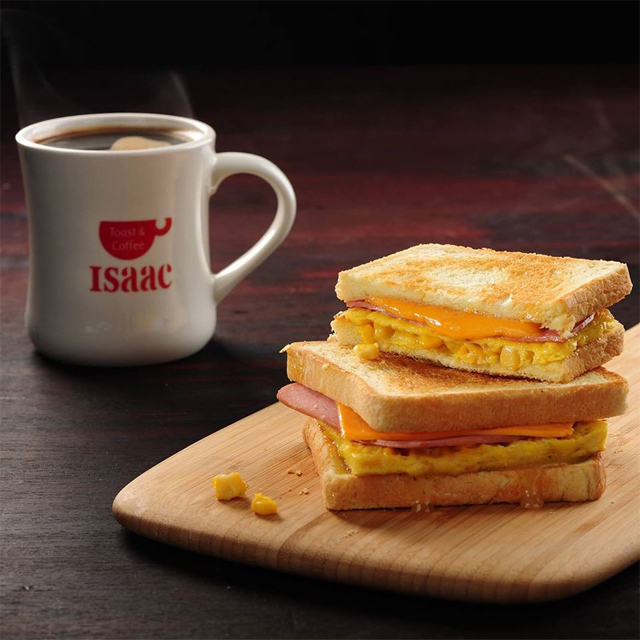 ADVERTISEMENT - CONTINUE READING BELOW
Isaac Toast is one of the most popular breakfast spots among local Seoulites, and for good reason: it's cheap, incredibly filling, and portable. If you're craving something simple and classic, go for the Ham & Cheese sandwich—their famous buttered, grilled white bread with ham steak, omelette, cabbage, and cheese. For something more filling, opt for their Korean-inspired Bulgabi MVP sandwich, which is made with marinated meat patty, pickled cucumber, shredded cabbage, fluffy egg omelette, and special BBQ sauce. Their branch in Hongdae is their biggest, so you'll most likely find a place to sit if you don't feel like heading out yet. There's almost always a long line of people queuing up for a delicious sandwich before they head out for their busy day, so be sure to get there early! 
Isaac Toast is at 93 Wausan-ro, Seogyo-dong, Mapo-gu, Seoul. It is open daily from 8 a.m. to 9 p.m. 
Buy handmade souvenirs at Hongdae Shopping Street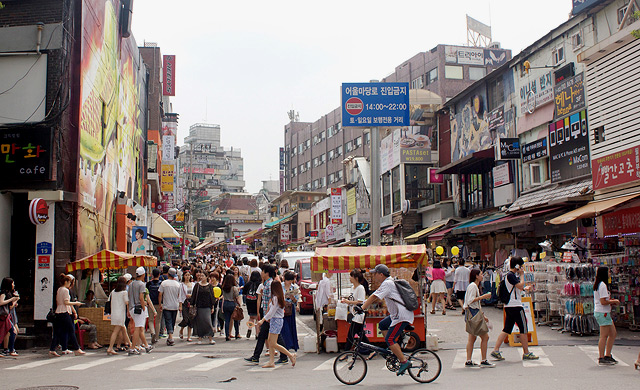 When you've gotten your fill for the morning, it's time to explore the rest of Hongdae. Although the youthful neighborhood is best known for its bustling nightlife and fashionable street shops, it's also a place where urban art culture thrives. You'll find dozens of small galleries, stationery shops, art book shops, and street art on every corner. On the hunt for unique handmade souvenirs? Hit up Object, an artistic lifestyle shop where you can find goods made by independent Korean artists or small-scale local manufacturers. This four-storey shop doubles as a small art exhibition space and offers cute stationery, fashion accessories, handmade pottery, and more. 
ADVERTISEMENT - CONTINUE READING BELOW
Object is at 326-2 Seogyo-dong, Mapo-gu, Seoul. It is open daily from 12 p.m. to 10 p.m. Hongdae Free Market happens from March to November, every Saturday from 1 p.m. to 6 p.m. 
Take a coffee break at Cafe Greem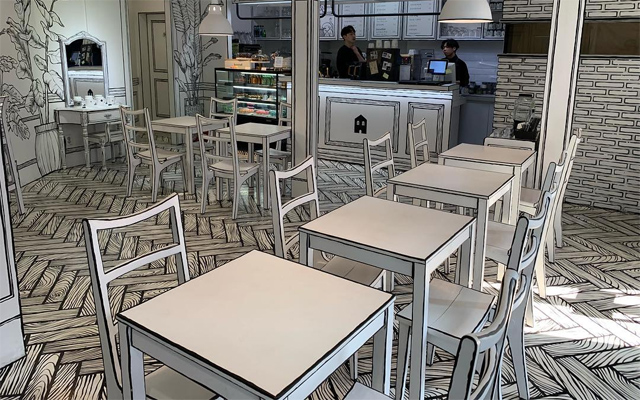 After bagging some treats for your friends and family, why not take a break and treat yourself? Make your way to Yeonnam-dong, which is a 15-minute bus ride away from Hongdae, and head to Cafe Greem. Seoul has no shortage of cozy Insta-worthy cafes but this cafe, in particular, is the most visually impressive of them all since it was designed to look like you've stepped straight into a comic book. If you're Korean drama-crazy, you might recognize it from the show W - Two Worlds starring Lee Jong-suk and Han Hyo-joo, which tells the story of a surgical resident who gets magically transported into a webtoon. The show directly inspired the cafe's quirky aesthetic. 
ADVERTISEMENT - CONTINUE READING BELOW
The cafe's interiors aren't the only thing it's got going for it: they definitely don't skimp on the quality of their menu offerings which are all reasonably priced. Their signature W Salty Latte comes in a cute illustrated mug and is the perfect cuppa for your mid-morning coffee break. For a sweet treat to pair with your drink, their mocha cheesecake will definitely hit the spot. 
Cafe Greem is at 223-14 Yeonnam-dong, Mapo-gu, Seoul. It is open daily from 11 a.m. to 9 p.m. 
Score K-Pop merch for cheap at Myeongdong Underground Shopping Center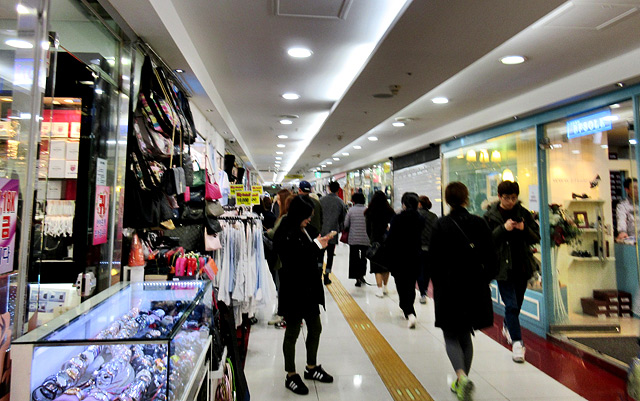 ADVERTISEMENT - CONTINUE READING BELOW
You can take the subway and stop by Myeongdong station, which is only 25 minutes from Yeonnam-dong. Exit 7 of the Myeongdong station is linked to the Myeongdong Underground Shopping Center, one of many underground meccas for affordable fashion, food, and accessories in Seoul. 
What makes Myeongdong's underground shopping mall different among the rest is that it specializes in all things K-Pop and K-Drama. It's the ultimate place to get great deals on everything from albums, DVDs, K-Drama memorabilia, and keepsakes with your favorite idols on them. Not a K-Pop or K-Drama fan? No problem! You can still scour the stalls for trendy yet affordable shoes, bags, and cute character socks. 
Myeongdong Underground Shopping Center is at 124 Toegye-ro, Chungmuro 2(i)-ga, Jung-gu, Seoul. It is open daily from 9 a.m. to 11 p.m. 
Admire Gothic architecture at Myeongdong Cathedral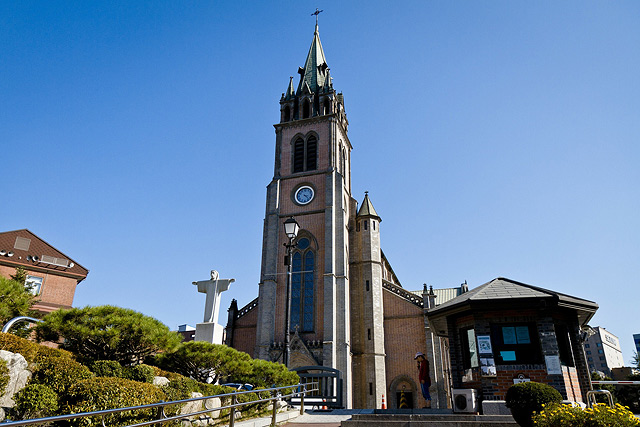 ADVERTISEMENT - CONTINUE READING BELOW
Emerge from the underground shopping center and take a short walk to Myeongdong Cathedral. The gorgeous architecture and historical significance of the place would amaze any history and architecture buff, but it's really a sight for everyone to behold. You can snap some pictures around the cathedral's meticulously landscaped gardens or quietly appreciate its Gothic interiors and stained glass windows. If you're there on a weekday morning, you can pause for some quiet reflection during the special pilgrimage Holy Mass in the Crypt Chapel. 
There's also plenty to see if you'd like to spend a little more time in the area. Nearbthe cathedral is Namsangol Hanok Village, where you can check out some well-preserved traditional Korean houses. Namdaemun Market, a traditional market where you can score traditional Korean goods, is also close by. 
Myeongdong Cathedral is at 74 Myeongdong-gil, Jung-gu, Seoul. It is open daily from 9 a.m. to 9 p.m. 
ADVERTISEMENT - CONTINUE READING BELOW
Be one with nature in Seoul Forest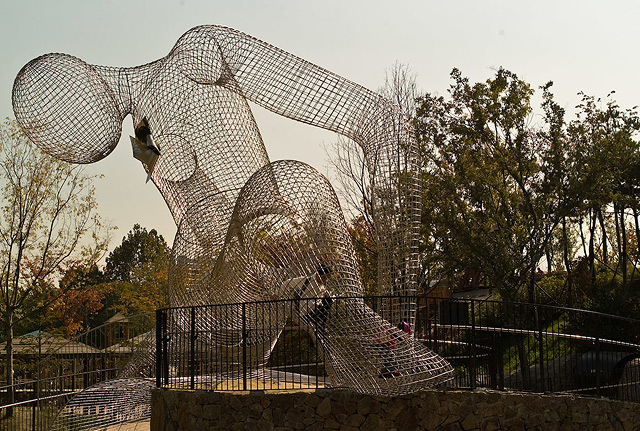 Head back to the subway to give both your wallet and your mind a rest at Seoul Forest, which is only a quick 20-minute subway ride away from Myeongdong. Also known as the "Central Park" of Seoul, the space provides an oasis in the heart of the busy city. The sprawling forest is unlike any green space you'll find in Manila. It boasts five large, themed areas with facilities such as a library, an art gallery, a mini zoo, several picnic spots, and impressive botanic gardens. 
ADVERTISEMENT - CONTINUE READING BELOW
For the best views and backdrops for pictures, make your way to the overhead footbridge at Eco Forest or the pathways at the Gingko Tree Forest. They're picture-perfect all year long, but Eco Forest is especially striking in the springtime when rows of cherry blossom trees sprout just below the footbridge while beds of yellow forsythia at Eungbongsan Mountain in the distance are in full bloom. Meanwhile, in autumn, the paths of the Ginkgo Tree Forest are lined with tall, thick ginkgo trees in a gradient of yellows, reds, and oranges that make it look like a setting straight out of a K-Drama. 
Seoul Forest is at 273 Ttukseom-ro, Seongsu-dong 1(il)-ga, Seongdong-gu, Seoul. It is open 24 hours daily. 
Have a traditional Korean lunch at Sobang Life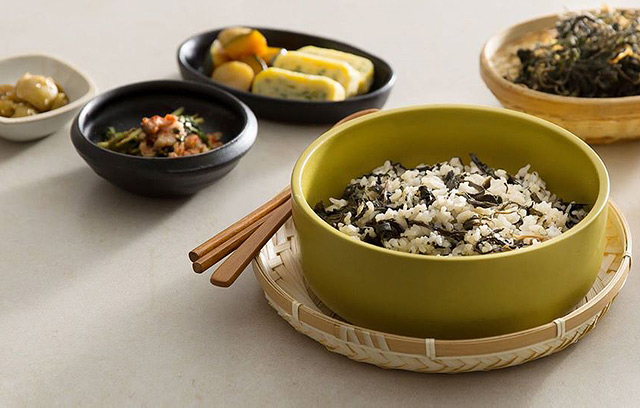 ADVERTISEMENT - CONTINUE READING BELOW
Once you've thoroughly soothed your restless mind, refuel your body with a nutritious traditional Korean meal at Sobang Life, which is conveniently located right next to Seoul Forest. It features a rotating menu that changes according to the day of the week, and you can decide whether you want to go for the vegetarian menu or the meat or fish meal. Regardless of what you choose and what is in store for the day, you can definitely expect to have a wholesome, hearty lunch that many local Koreans liken to their mom's home cooking. Ms. Kim, the owner of the restaurant, will happily guide you through your options, which may include pollack roe bibimbap, soy bean paste soup, and seasoned wild vegetable rice. She makes sure to use only the freshest produce in these dishes which are sourced from elderly women farmers from the Gangwon province. 
Sobang Life is at 9-16 Wangsimniro 5(o)-gil, Seongsu-dong 1(il)-ga, Seongdong-gu, Seoul. It's open daily from 11 a.m. to 9 p.m. 
ADVERTISEMENT - CONTINUE READING BELOW
Go shopping at Common Ground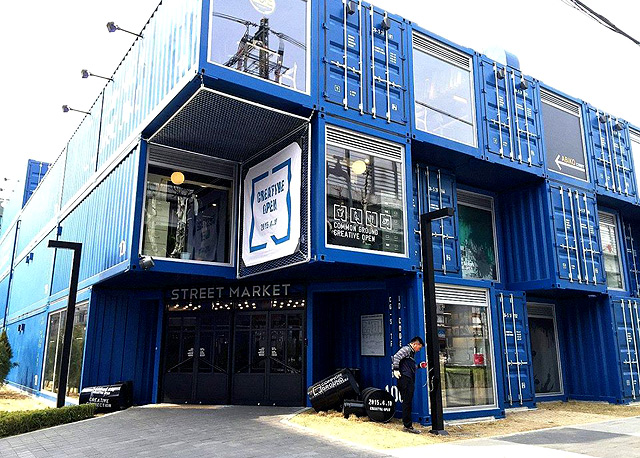 From Seoul Forest station, head to Konkuk University station and make your way to Common Ground, a distinctive cultural space built completely out of shipping containers. The space has four main markets which cater to different specialties. The Street Market features 30 stores that carry affordable yet stylish women's clothing, while The Market Hall showcases streetwear from young, up-and-coming local designers and brands. Above them, the Terrace Market joins together brands from areas throughout Seoul such as Itaewon, Hongdae, and Garosu-gil. You'll also find a selection of restaurants and unique food and beverage options here. Between these markets is The Market Ground, an outdoor area where exhibitions, performances, and events are held. You won't find mainstream brands or fast fashion here since the space puts an emphasis on supporting the best rising independent South Korean labels. You're sure to cop unique pieces you won't find anywhere else.  
ADVERTISEMENT - CONTINUE READING BELOW
Common Ground is at 200 Achasan-ro, Jayang 4(sa)-dong, Gwangjin-gu, Seoul. It is open daily from 11 a.m. to 10 p.m. 
Feast on authentic Korean BBQ from Yuggwang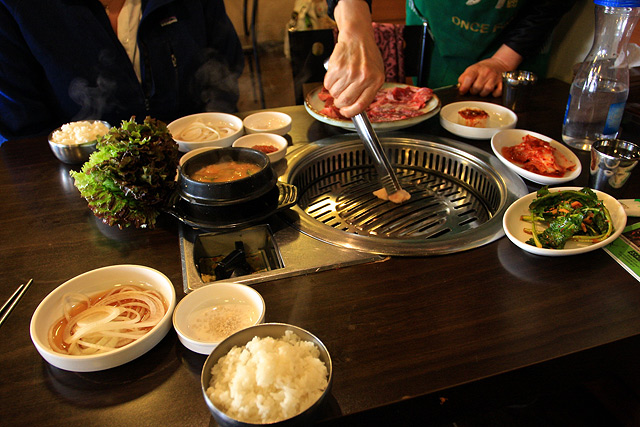 It's time to enjoy authentic K-BBQ for dinner! The area of Gwangjin-gu is a prime spot for young crowds in search of cheap eats because of its close proximity to Konkuk University. There are tons of Korean BBQ places dotting the neighborhood, but you don't need to go far to find one. There's Yuggwang, which is on the same road as Common Ground. This Korean BBQ restaurant that offers a wide variety of delicious meat dishes and side dishes with a price point that won't burn a hole in your wallet. 
ADVERTISEMENT - CONTINUE READING BELOW
Yuggwang is at 219-18 Jayang 1(il)-dong, Gwangjin-gu, Seoul. It is open daily from 11:30 a.m. to 11:30 p.m. 
Wind down at Hephzibah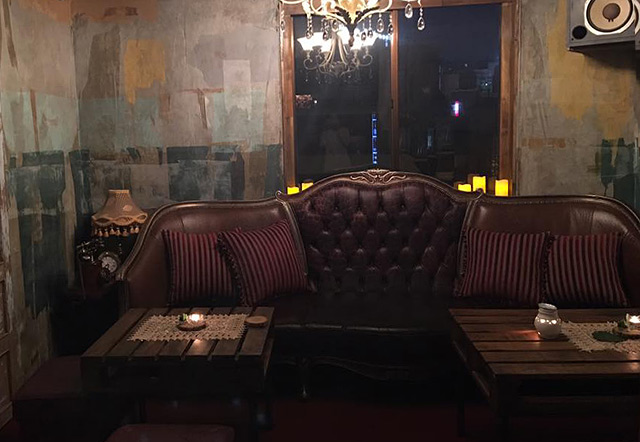 Take a 25-minute bus ride to Itaewon for the ultimate nightcap at Hephzibah, an all-in-one bar, café, and cinema. The space is a haven for those who love art, old films, and wine. After a long day out exploring the streets of Seoul, it's the perfect place to wind down. The highlight of the place is a small, cozy screening room where you can watch classic films being screened from a projector onto the wall while dining on light snacks and fine wine. Itaewon is home to a lively nightlife scene with dozens of bars and clubs scattered all over the place, so there's no shortage of places to party the night away, if that's more your style. Clubs like Cakeshop and Venue are among the most popular clubs to hit up around this area. If you're lucky, you might even spot a few celebrities here. 
ADVERTISEMENT - CONTINUE READING BELOW
Hephzibah is at 29 Itaewon-ro 14-gil, Itaewon 1(il)-dong, Yongsan-gu, Seoul. It is open daily from 5 p.m. to 2 a.m.
Share this story with your friends!
---
Help us make Spot.ph better!
Take the short survey
More Videos You Can Watch
Load More Stories