10 Exciting Things to Do in Isabela de Basilan in Mindanao
Check out a vibrant convergence of cultures in this little-known city.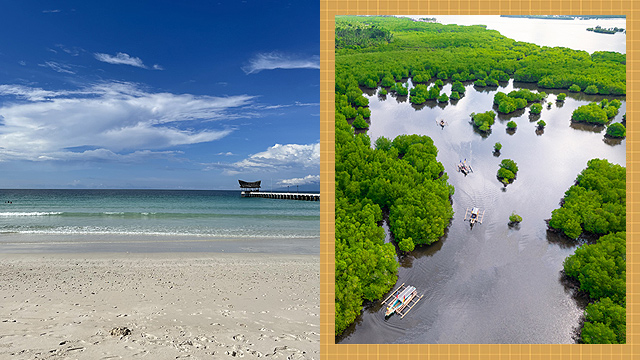 (SPOT.ph) Isabela de Basilan, or more formally Isabela City, is like the proverbial box of chocolates come to life: you're definitely in for a most pleasant series of surprises. While geographically removed from the rest of the Zamboanga Peninsula and actually located on Basilan Island, this city in Basilan is still administratively part of Region IX. Not to be mistaken with the province of Isabela in Cagayan Valley in the north, it is located in the Philippines' southern regions—an area often misunderstood, sometimes even feared. There's little wonder then why the area is among the least visited in the country despite its natural beauty and remarkable cultural diversity.
ADVERTISEMENT - CONTINUE READING BELOW
The city also boasts a unique culinary tradition that highlights Sama and Tausug cuisines. The gastronomic scene is so unique that the Department of Tourism has included Isabela de Basilan in its "Mangan Ne, Come Ta, Kaon Ta Food Crawl Circuit." This culinary circuit aims to feature the diverse cuisines of the Zamboanga Peninsula and celebrate inclusivity and cultural exchange through food. 
For those of you looking to explore a more off-the-beaten path and be rewarded with an enriching experience, you may want to include Isabela de Basilan on your must-visit list. 
Also read:
10 Exciting Things to Do in the Zamboanga Peninsula
10 Exciting Things to Do in Zamboanga City
10 Exciting Things to Do in Camiguin
Here are recommended activities for you to get the most out of your visit to Isabela de Basilan:
Bask in the sun at Malamawi Beach Resort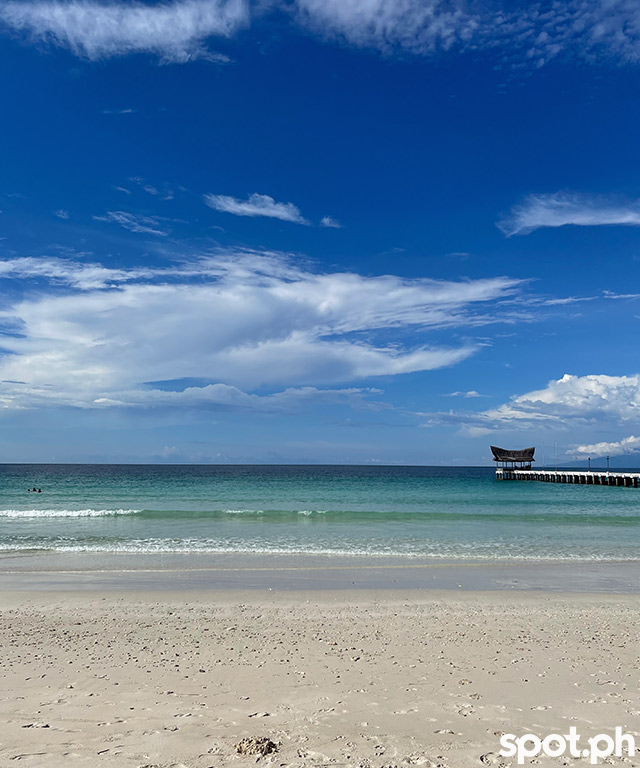 ADVERTISEMENT - CONTINUE READING BELOW
Considered one of Basilan's top destinations, Malamawi Beach Resort takes pride in its stretch of white-sand beach and aquamarine waters. The 11-hectare property is mostly developed with accommodations, a restaurant, and water activities from jet skiing to scuba diving.

Just outside the resort is a trail to one of Malamawi's highest points that offer scenic views of the Basilan Strait and its smattering of islets. The surrounding mountain is a birdwatcher's paradise with sightings of hornbills, bulbuls, hawks, and other species that draw bird lovers from other parts of the world. 
Sample Tausug and Sulu cuisine at Marang-Marang Floating Cottages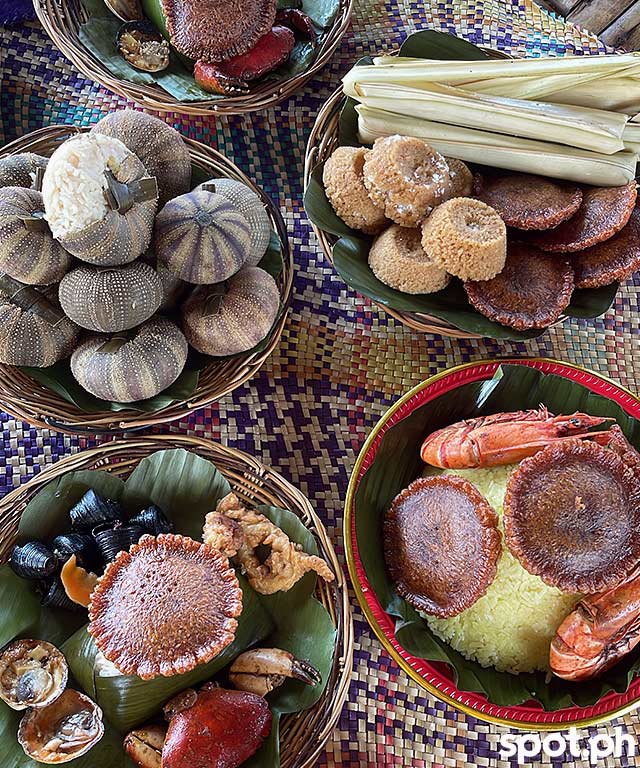 ADVERTISEMENT - CONTINUE READING BELOW
One of the tourism initiatives of the local government unit of Isabela de Basilan is Marang-Marang Floating Cottages. The twin cottages are situated within a protected area of mangroves, about a 20-minute boat ride from the main transportation hub of Port Isabela. 
The highlight of every visit to the cottages is the Sama and Tausug feast prepared by a local association of Sama Banguingui women. The Sama Banguigui is an indigenous group known to reside mostly in coastal areas. 
The gastronomic spread consists mainly of freshly caught fish and seafood, sweets, and fruits cooked in the Sama and Tausug way. These two culinary traditions are distinct in that they are influenced by neighboring Southeast Asian countries and the different ethnolinguistic groups across the Sulu Archipelago. 
Cruise along the tranquil mangroves of Marang-Marang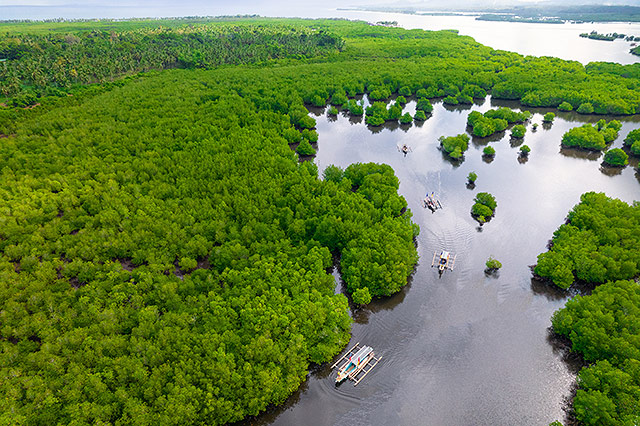 ADVERTISEMENT - CONTINUE READING BELOW
After having your fill of Sama and Tausug food, you can hop back on your outrigger boat and glide across the peaceful mangroves of Marang-Marang. The cruise gives one an idea of how the locals go about their daily lives as some traditional houses on stilts are built in the area. 
More than a taste of authentic Sama and Tausug cuisine and a cruise amid mangroves, a visit to Marang-Marang helps augment the livelihood of the local Sama Banguigui community who mostly rely on the bounty of the sea for their everyday needs. 
Say a little prayer at Santa Isabel Cathedral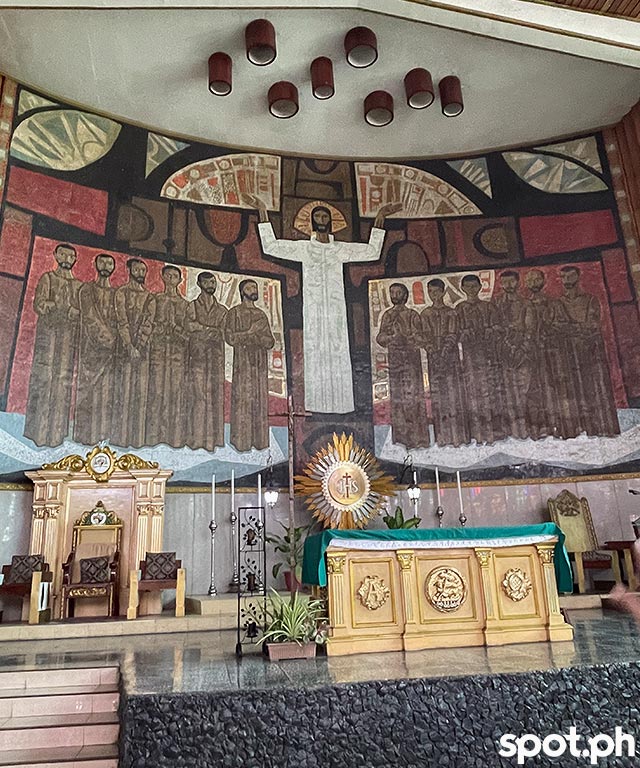 ADVERTISEMENT - CONTINUE READING BELOW
First built in 1850 by Augustinian Recollects, Santa Isabel Cathedral has weathered a fire, two earthquakes, and a bombing. To this day, it remains one of the centers of Christianity in Basilan. 
The cathedral is famous for the immense mosaic at the main altar that depicts Jesus Christ and his disciples sans Judas Iscariot. Every stone used in the mosaic was sourced from Spain as well as the pure gold used in Jesus' halo. 
The church's dalle de varre (French for "slab of glass") on its eastern façade is also quite remarkable. The vibrant stained glass is one of only a few of such kind in the country. 
Visit GAMABA Awardee Uwang Ahadas in Lamitan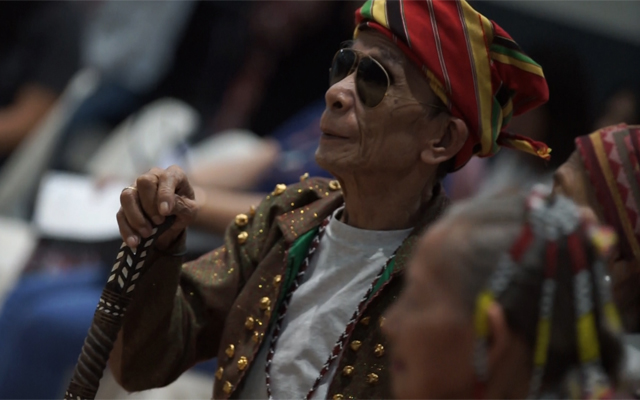 ADVERTISEMENT - CONTINUE READING BELOW
About an hour away from Isabela de Basilan is the city of Lamitan, the de jure capital of Basilan. The province is home to the Yakan, an indigenous group of people considered one of the finest weavers in the whole of Southeast Asia. The Yakans are known for their creativity; it's no surprise then that Lamitan has the distinction of having two Gawad Manlilikha ng Bayan (GAMABA) awardees—folk musician Uwang Ahadas and master weaver Ambalang Ausalin. 
Visitors going on a day trip to Lamitan can visit Ahadas in Barangay Buahan and get to know how the 76-year-old native has passed on his knowledge to a younger breed of musicians despite being almost completely blind. He is recognized as a GAMABA awardee for his exceptional skill in playing several Yakan musical instruments and ensuring that his people's musical tradition lives on. 
Pay tribute to Yakan Master Weaver Ambalang Ausalin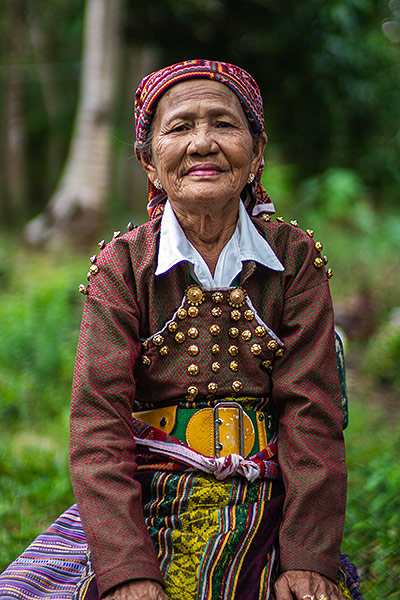 ADVERTISEMENT - CONTINUE READING BELOW
After visiting Uwang Ahadas, travelers may proceed to nearby Parangbasak where Yakan master weaver Ambalang Ausalin, who passed away in February 2022, used to live. Ausalin was bestowed the GAMABA award for her unparalleled skill and artistry in Yakan weaving and for making sure that the culture of weaving continues to thrive. 
Her residence doubles as a weaving center where guests can watch Yakan weavers who are busy working at the loom. Visitors can also purchase vibrant and intricate weaves from table runners to placemats, scarves to bags. Every purchase helps in ensuring the livelihood of the weavers and the survival of their craft. 
Take a refreshing dip at Bulingan Falls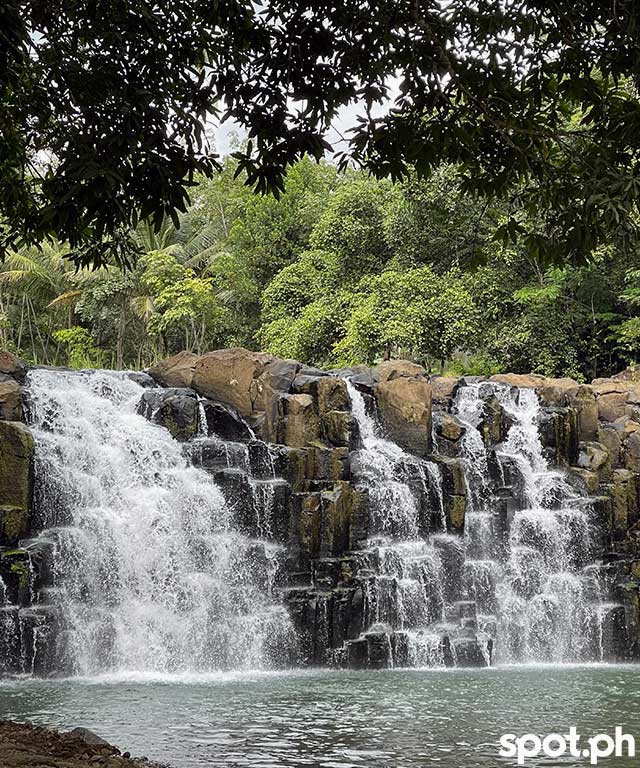 ADVERTISEMENT - CONTINUE READING BELOW
What this waterfall lacks in height it makes up for in its unique beauty. Bulingan Falls is known for its rock formations that are jutting out at different angles giving the illusion of a pipe organ. The cascading water flows through moss-covered stones into a natural pool where visitors can spend the entire day relaxing. Guests with energy to spare can trek upstream and see the falls from above. 
Bulingan Falls is also located in Lamitan, which is not administratively part of Region IX-Zamboanga Peninsula and is about an hour away from Isabela de Basilan. 
Hop on a sunset cruise across Isabela Channel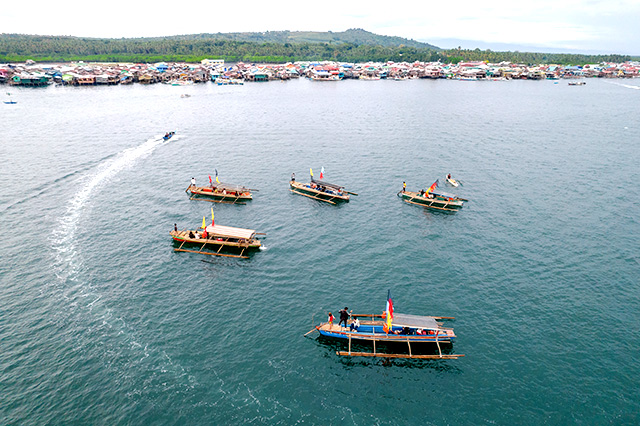 ADVERTISEMENT - CONTINUE READING BELOW
Most visitors to Isabela de Basilan pass through Port Isabela upon arrival. They are greeted with a rather tiny yet bustling port with an almost steady stream of people and a busy waterway with outriggers zipping to and fro, especially before dusk. 
The area is an excellent spot to watch the sun dip on the horizon so it's a good idea to get on one of the boats and give the city's Sakayan Sunset Cruise across Isabela Channel a go. More than a breathtaking sunset, the cruise gives you a look into the daily commuting lives of locals who cross the channel to go to work and back home every day. 
Feast on street food along the boulevard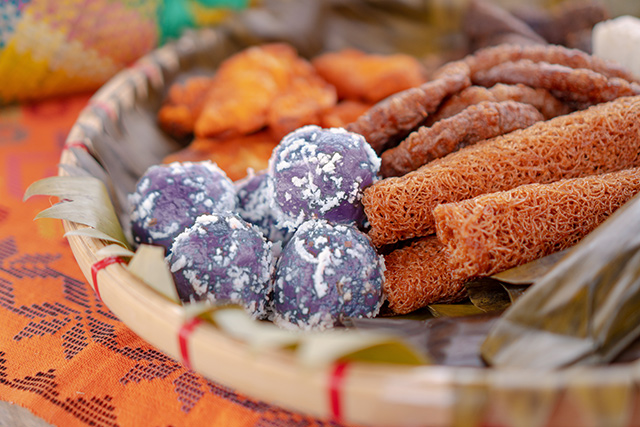 ADVERTISEMENT - CONTINUE READING BELOW
If all the posing and picture taking during the sunset cruise made you hungry, then cap the day off by going on a food crawl along James Strong Boulevard. Enjoy an array of street food and traditional fares in any of the around 40 hawkers lining the narrow boulevard.  
The cruise and the food stalls form part of the LGUs efforts in helping the local economy recover from the pandemic through strengthened tourism initiatives.  
Mingle with the locals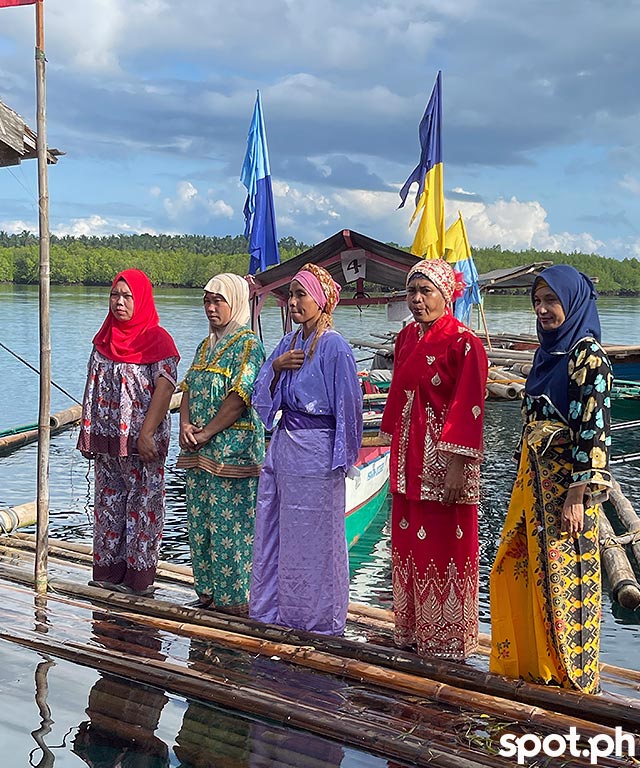 ADVERTISEMENT - CONTINUE READING BELOW
Being a convergence point of various cultures means that no trip to Isabela de Basilan is complete without getting to know the locals. Hang out at James Strong Boulevard and talk to the boatmen or have a quick chat with the Yakan weavers at the Sumagdang Culture Hub. 
These little interactions can afford visitors a more intimate look into one of the most culturally rich cities in the country—and maybe, just maybe, give them a deeper insight into and appreciation for a frequently misunderstood place that has so many beautiful things to offer. 
How to Get There 
Cebu Pacific, AirAsia, and Philippine Airlines all fly direct from Ninoy Aquino International Airport in Metro Manila to Zamboanga International Airport in Zamboanga City. Alternatively, you can travel by land and water (2GO Travel) from Manila to Zamboanga for 47 hours. 
From Zamboanga International Airport, you may take a jeepney bound for Canelar and head to Zamboanga City Port. Then, you may hop on a fast craft or ferry boat to Isabela or Lamitan. 
ADVERTISEMENT - CONTINUE READING BELOW
Travelers are advised to coordinate with the City Tourism Office for a more seamless trip. 
Recognizing how the region is an emerging destination for tourism, the Department of Tourism shines the spotlight on Region IX in its new digital magazine 7641 Islands of the Philippines. The microsite aims to inspire more people to travel around the Philippine archipelago, especially under-the-radar spots like Isabela de Basilan.
CONTINUE READING BELOW
Recommended Videos
We are now on Quento! Download the app and enjoy more articles and videos from SPOT.ph and other Summit Media websites.
Share this story with your friends!
---
Help us make Spot.ph better!
Take the short survey
Load More Stories