The SPOT.ph Guide to Island-Hopping in Cebu
The bigger the group, the cheaper the price will be.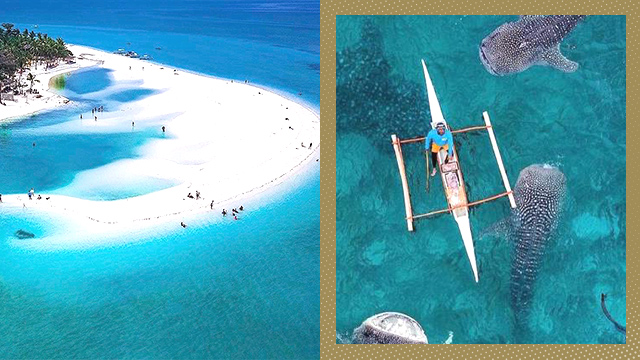 (Spot.PH) Cebuanos are so lucky for having all the conveniences of city life while having access to great natural spots as well, especially world-class beaches and marine sanctuaries. If staying by the beach just doesn't cut it anymore, you can flex on your friends by renting a boat. It's time to go island-hopping.
ADVERTISEMENT - CONTINUE READING BELOW
Also read:
Beyond Island Hopping, These Are the Outdoor Activities to Try in Cebu
10 Amazing Island-Hopping Destinations in the Philippines
Check out this comprehensive guide if you want to go island-hopping in Cebu:
Where to Go
Island hopping tours have a jump-off point, usually a beach or a port. Luckily for you, there are several places in Cebu that offer unique island-hopping experiences, each with its own charm.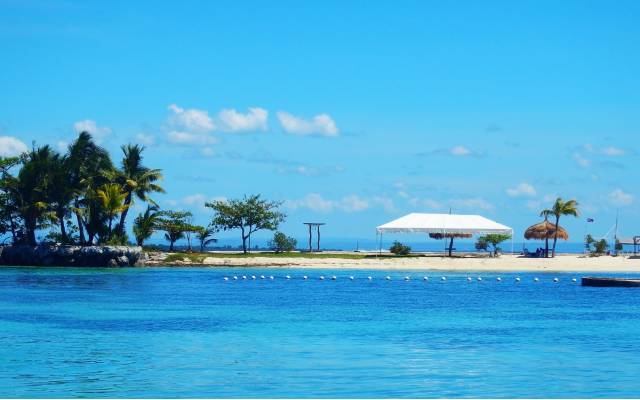 ADVERTISEMENT - CONTINUE READING BELOW
Mactan Island
Mactan Island is a haven for quick beach getaways as it's relatively close to Cebu City. It has plenty of excellent resorts for your staycation needs. Moreover, the island is also popular for diving and island hopping. From Mactan, you can hop over to nearby islands, all of which are actually sanctuaries that have been preserved for their unique and beautiful marine species. You can truly thank the people's conservation efforts as you swim among some of the best collections of marine species in the region.
The waters at Olango Island are known for their rich biodiversity with plenty of colorful fish and corals. Hilutungan Island (also spelled as Gilutungan) is a paradise for divers and snorkeling enthusiasts, with its own protected marine life that is also considered the oldest in the area. Nalusuan Island and Caohagan Island are both colorful marine sanctuaries with crystal clear waters, while Pandanon boasts deep blue waters and fine white sand.
ADVERTISEMENT - CONTINUE READING BELOW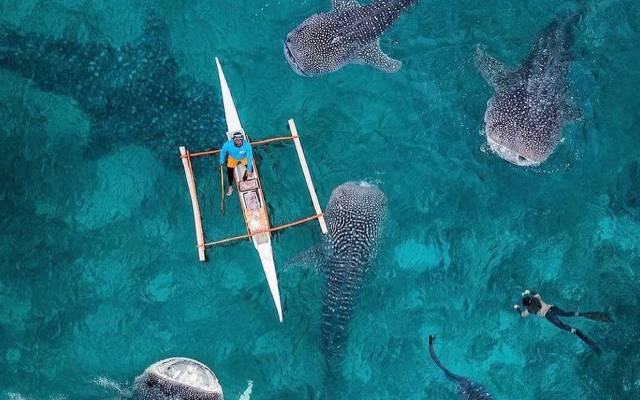 Municipality of Oslob
Oslob is especially famed for its whale shark swimming, but you can also include a trip to the beautiful Sumilon Island with its breathtaking sandbar—it's the one you shouldn't miss. Once you're finished, you can also go directly to Moalboal for another set of island hopping, if you're up for it.
ADVERTISEMENT - CONTINUE READING BELOW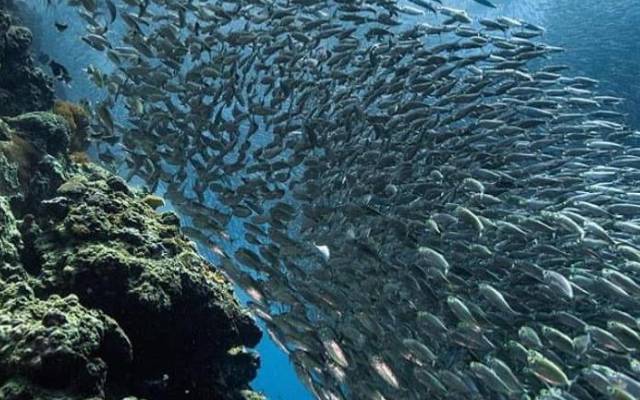 Municipality of Moalboal
Moalboal is a go-to place for beach lovers and divers. It's also a primary spot for island-hopping. From the beach, you can go over to the famous Pescador Island, so named because of its abundance of fish (pescador is Spanish for "fisherman"), and Turtle Bay with its—you guessed it—turtles and the million sardines run, where you can swim freely among many schools of fish. Moreover, depending on the weather, you can go dolphin-watching as well.
ADVERTISEMENT - CONTINUE READING BELOW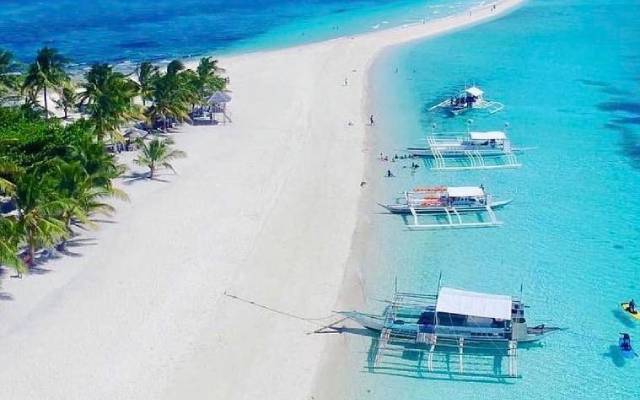 Malapascua Island
Malapascua almost always promises a great time. Its snorkeling and island-hopping options include some very interesting spots. There's a World War II-era Japanese shipwreck that has become overgrown with corals and schools of fish thrive. The lush Coral Garden is touted as one of the best sites for snorkeling on the island, and the Dakit-Dakit Islet is made up of rocky formations, perfect for diving and snorkeling as well. Additionally, the Lapus Lapus Cliff is ideal for adventurous types where you can get an adrenaline rush if you dare. Take extra caution when diving here, however, as the water below has sharp rock formations.

If these spots are not enough for you, then you should know that Malapascua is also the jump-off point to several other worthy spots. There's Kalanggaman Island with its Instagram-famous long sandbar; Capitancillo Island with its diving sites; and Gato Island, a rocky marine reserve with tons of fish species.
ADVERTISEMENT - CONTINUE READING BELOW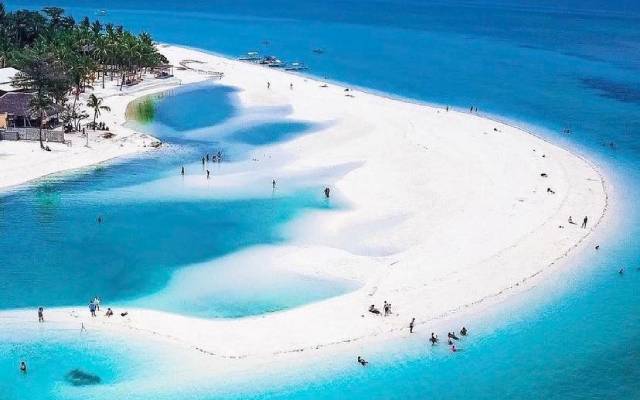 Bantayan Island
Located to the north of Cebu, Bantayan is often touted as one of the ultimate getaway experiences when it comes to beaches that are farther away from the city. If you're done exploring the island's many beautiful beach spots through a land tour, switch to island hopping that will let you enjoy a couple of off-the-beaten-path places.

The tour should take you to Virgin Island, where you can swim and cliff dive; and Hilantagaan Island, a small island that has a pristine beach and a small sandbar. Plus, if time permits, you can squeeze in a side trip to a secret lagoon for additional swimming and more photo op.
ADVERTISEMENT - CONTINUE READING BELOW
Tour Packages for Every Budget
There are plenty of tour operators offering packages to different island-hopping spots in Cebu. We've gathered the most popular ones here, fit for every budget. The prices will depend on the number of people you will have in your group. As they say, the bigger the group, the cheaper the price will be, so start planning with your friends now. For bookings, check their website or Facebook page. You may also call their contact number directly for inquiries.
South Shore Cebu Travel and Tours
Contact: 0906-482-7862
E-mail: southshoretoursph@gmail.com
www.southshoretours.ph
South Shore Tours, one of the most popular tour operators in Cebu, is known for the convenience of their hassle-free services. They offer many packages, including the different island-hopping spots mentioned here. Most of their tours already include a driver and guide, private van, boat transfer, lunch with drinks, use of snorkeling gear and safety vests, and pick-up and drop-off to your hotel. There are also complimentary bottles of water included. Any entrance or tourist fees to sites are also included. They offer island hopping packages at Malapascua, Mactan, Moalboal, and Oslob.
ADVERTISEMENT - CONTINUE READING BELOW
There are also separate packages for different islands if you'd like to take your time and stay in one place for some time. Itineraries are already laid out for you, so all you have to do is book online and show up on the day. Rates start at upwards of P3,000 for a group of four people, depending on which package you choose.
Snizzz Cebu Travel and Tours
Contact: 0956-885-3596
E-mail: snizzzztravelandtours@gmail.com
www.facebook.com/snizzztravelandtours
Snizzz Cebu offers tours that include a private vehicle and driver, all fees and permits, life vest and snorkeling gear, and free breakfast. Lunch and other meals are not included, or as specified. Hotel pick-up and drop-off are also included. They have packages for Bantayan Island, Malapascua Island, Carnaza Island, and Kalanggaman Island/Sandbar.
The boat fee starts at P3,000 for up to six people, and roundtrip transportation can start at P3,000 as well, such as from Cebu to Moalboal. You might also have to cover environmental fees depending on which location you would like to visit, such as Hilutungan Island (P150), Caohagan Island (P100), and Olango Marine Sanctuary (P50). Make sure to ask ahead of time for additional charges. You can also rent snorkeling gear for P150 per person.
ADVERTISEMENT - CONTINUE READING BELOW
Cebu Travel and Tour Package by JYS
Contact: 0916-659-5900
E-mail: xaleen000@icloud.com
www.facebook.com/cebutravelandtourpackageph
Cebu Travel and Tour Package by JYS has been consistently rated with five stars, with guests noting the operators' accommodating service. They have island hopping packages for the spots at Oslob, Moalboal, and Bantayan. Package inclusions basically consist of a guide, a private van and boat, and fees. Meals and other amenities will depend on the package availed by the group.
Isabelle's Travel and Tours
Contact: 0949-418-1521
E-mail: isabellestravelandtours@yahoo.com
www.facebook.com/isabellestravelandtours
Isabelle's Travel and Tours offer flexible itineraries that will suit your needs. Joiners (mixed groups you can join on a per head basis) and private tours are available, with a hotel pick-up and drop-off option. Inclusions are a private vehicle and boat, guides, gear and rentals, fees, and meals. If you'd like to try your hand at underwater photography, you can rent an underwater camera from this operator for only P500. They have island hopping trips for Oslob and Moalboal. Tour packages start at P1,500 per person.
ADVERTISEMENT - CONTINUE READING BELOW
Island Banca Tours
Contact: 0917-630-0736
E-mail: info@islandsbanca.com
www.islandsbanca.com
Island Banca Tours offers affordable tour packages for island hopping around Mactan. You can book either the Pandanon and Nalusuan package or the Hilutungan and Pandanon tour for P6,500, or the Nalusuan and Hilutungan package for P4,850. The packages are inclusive of boat rental, beanbags, stewards, towels, and life jackets. Entrance and environmental fees are not included yet. There are also additional fees for packed lunches (P210), seafood lunch (P450), and snorkeling gear rental (P100 for snorkel and mask or P300 for the two-plus fins).
If you're bringing your own food, there's a corkage fee of P1,000 charged per boat. You can also avail a lechon for P4,600. Get even more pampered with Island Banca's massage service for P1,000. One masseuse is good for a maximum of three people.
CONTINUE READING BELOW
Recommended Videos
We are now on Quento! Download the app and enjoy more articles and videos from SPOT.ph and other Summit Media websites.
Share this story with your friends!
---
Help us make Spot.ph better!
Take the short survey
Load More Stories