Art for Artists: Cian Dayrit on Protest Street Art, Peasant Theater, and How Art Can Be "Badass"
The Filipino multimedia artist lists a few of his favorites.
(SPOT.ph) Filipino multimedia artist Cian Dayrit shifts effortlessly from one form of art to another, whether a painting, a sculpture, or a three-dimensional installation—or even a confluence of it all. This is why it didn't come as a surprise that when asked about his favorite works of art, he didn't just give 10 artwork titles; but rather a mix of artist names with interesting practices, art projects outside the four walls of a gallery or museum, and pieces in various media and form. Dayrit is also known for incorporating ideas of Philippine history under colonial rule and long-standing practices of feudalism and bureaucracy—a quality that's evident in his list of grassroots art initiatives.
Also read:
Art for Artists: Liv Vinluan's 10 Favorite Works
Art for Artists: Kristoffer Ardeña's 10 Favorite Works
Below, Dayrit talks about 10 things in the art scene that currently interest him:
"I don't think there's any real top 10. From the top of my head, the following is a bunch I've been thinking about lately. Here's a list of practices, initiatives, projects, what-have-you that may or may not fall under the usual notion of what art is but very much relevant and timely."
Peasant theater (Teatro Obrero, Teatro Bungkal, Sining ng Naglilingkod sa Bayan or Sinagbayan, et cetera)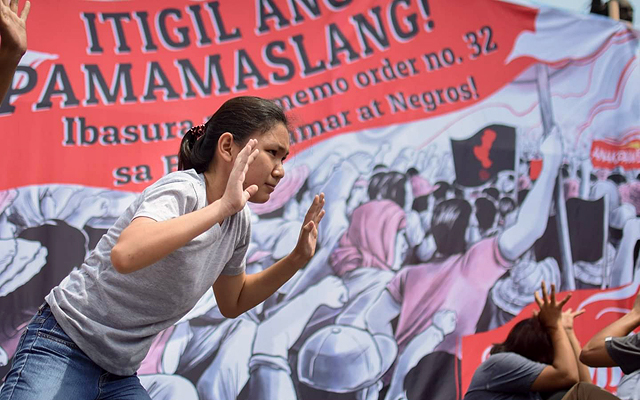 ADVERTISEMENT - CONTINUE READING BELOW
"What was the cost of your most recent meal? Do you like sugar in your coffee? Peasant theater is the closest representation [we have of] the struggles of our food producers. Up to 70% of our population is of the peasant sector and seven out of ten Filipino farmers are landless. These grassroots community theater groups are an integral part [of] exposing the ills of feudalism and slavery in contemporary global south reality. Here we see how important cultural work is in realizing social justice. A number of artists—particularly within some of these groups—are still incarcerated with trumped-up charges and others are continuously harassed by state forces for exposing the harsh realities of landlessness."
CONTINUE READING BELOW
Recommended Videos
Anak Araw, a 2012 film by Gym Lumbera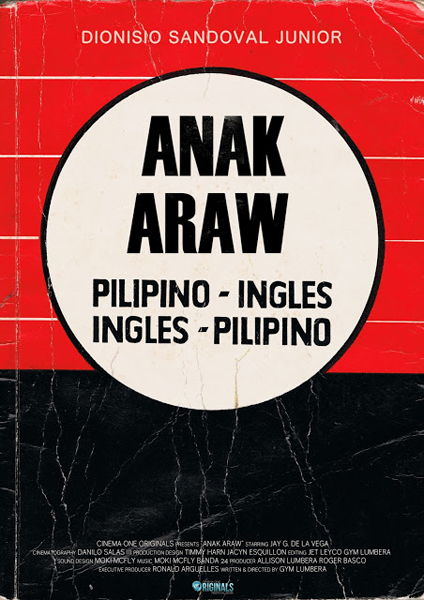 "[It is a] marriage of archival material, pop and personal references to tackle notions of memory and changing landscapes within the lens of colonial assimilation. Lumbera's practice is a sophisticated use of cinema—or the idea of cinema—as a weapon for memory: remembering, forgetting, remembering to forget." 
ADVERTISEMENT - CONTINUE READING BELOW
Hans Haacke, a German-born artist in New York
"Classic institutional critique. Unapologetic and brutally sharp."
Protest street art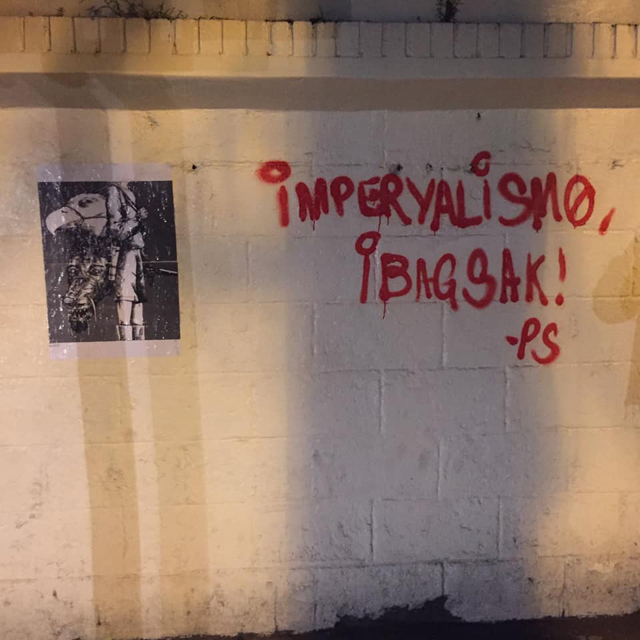 "Panday Sining grafiesta and all other protest street art that doesn't beat around the bush. I don't think there is anything more straightforward than this gesture of collectively expressing marginalized voices. It is honest, clear, and urgent. If all you see is dirt then you are part of the problem." 
"Tatlin's Whisper #5" by Tania Bruguera (Tate Modern, 2008)
"Poetic yet powerful take on the idea of crowd control to understand society. Even more powerful that it was staged at the turbine hall of Tate in the center of art world contradictions."
UgatLahi Artist Collective
ADVERTISEMENT - CONTINUE READING BELOW
"Special mention [goes to] Trump-Swastika ["Fascist Spinner"]. Not just the material component of protest effigy but also the very ritual of defacing. The making, parading and burning of the effigy aren't merely expressions of individuals but rather collective sentiments of the masses. The entire experience of the effigy is more powerful and honest than any state-sponsored monument taken from our taxes." 
Arrays of Evidence, a solo exhibit by Kiri Dalena (1335Mabini, 2017)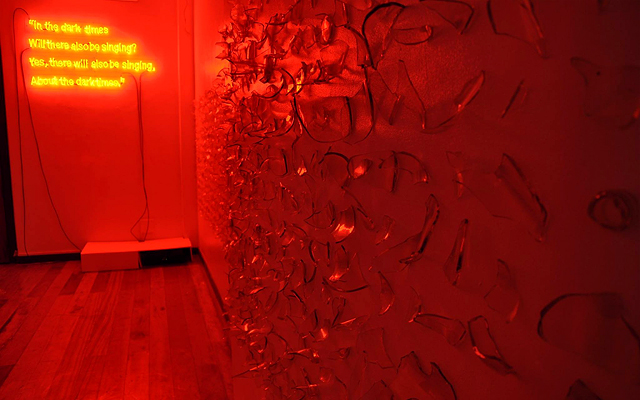 "Arrays of Evidence is a take on scale and the continuous cycles of injustice and dissent. The projects in this exhibition are investigative but never clinical, slashing through one's comforts and privilege. This exhibition brought me to tears."
Jonas Staal, a Dutch visual artist
"Systematic and academic but badass use of the platform of 'art' to realize democracy and for underrepresented perspectives to be heard." 
Sama-samang Artista Para sa Kilusang Agraryo's Bungkalan Project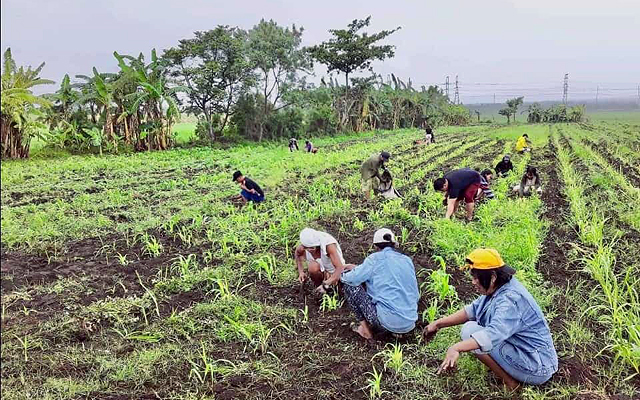 ADVERTISEMENT - CONTINUE READING BELOW
"An initiative which is both militant and pedagogical, SAKA's Bungkalan Project is a piercing gesture of choreographing resistance by collectively tilling disputed land while discussing food security, peasant struggles and land rights. This is direct action and needs to be taught and practiced by anyone who identifies as part of contemporary society." 
Santiago Bose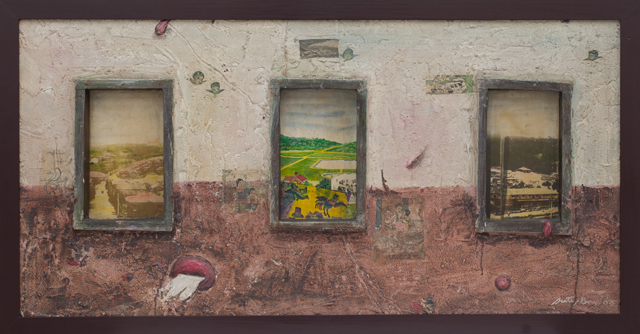 "I really tried not to mention Bose but in the context of influence, this is key. Other than his paintings and installations, what influenced me more is how he responded to his time, his critique of power and his engagements with [his] community. I can only imagine what he'd say about our times, or how he would feel about how his work is circulating now." 
Share this story with your friends!
---
Help us make Spot.ph better!
Take the short survey
Load More Stories