(SPOT.ph) Whether in Philippine cinema or foreign film festivals, there's no stopping artists from portraying the lives and struggles of members of the LGBTQ+ community—proof that "We're here, we're queer." This is also true for Philippine theater, which in the last decade, has seen musicals exploring May-December same-sex relationships like Vincent De Jesus' Changing Partners (2015) or plays tackling coming out to conservative folks as in Bernadette Neri's Pamamanhikan (2013). We were also able to catch sold-out shows like the coming-of-age story in Nick Pichay's Maxie the Musicale (2013) and the OFW-centric narrative of Liza Magtoto and Vincent de Jesus' Care Divas (2011).
But there are other LGBTQ+ plays from more than 10 years ago that are well worth seeing again, beyond independent theaters and university stages—with bigger and better productions that would allow more people to revel in the talent of Filipino artists.
Here are 10 LGBTQ+ plays in Philippine theater that deserve restaging:
Zsazsa Zaturnnah Ze Muzikal (2006)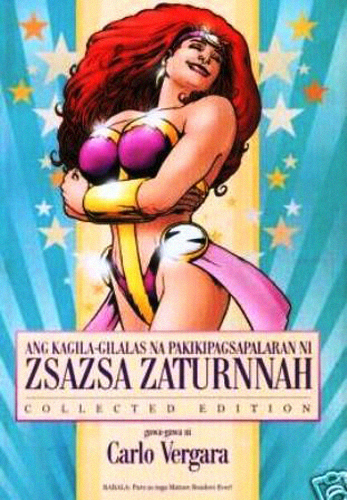 ADVERTISEMENT - CONTINUE READING BELOW
Written by: Chris Martinez and Vincent de Jesus
Zsazsa Zaturnnah is a Filipino superheroine who stands out for her red hair and muscular physique. Her alter ego Ada is an effeminate homosexual male who didn't exactly have a great childhood, thanks to his late father who abused him for being gay. After moving into a new town to start a "normal" life, Ada finds a rock that lets him transform into a crime-fighting Zsazsa Zaturnnah.
It was adapted into a stage musical by Chris Martinez from Carlo Vergara's graphic novel Ang Kagila-gilalas na Pakikipagsapalaran ni Zsazsa Zaturnnah (2002). Zsazsa Zaturnnah Ze Muzikal went through seven theatrical runs: at the Cultural Center of the Philippines in February 2006, June 2006, January 2007, February 2009, and February 2011; at the Philippine Educational Theater Association in Quezon City in April 2006; and at the Carlos P. Romulo Auditorium in Makati City in June 2007.
Laro (2004)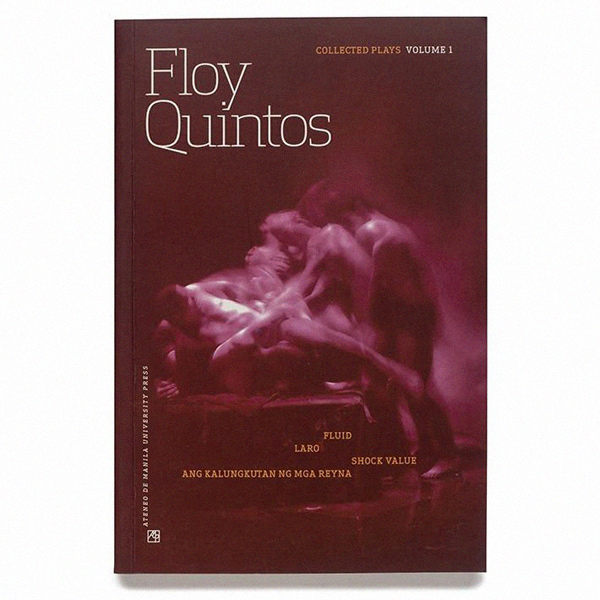 Written by: Floy Quintos
Laro was first produced by now-defunct Theater Now! in 2004, then restaged in June with nine sold-out shows at Arts Above, a neighborhood arts hub in West Avenue, Quezon City. An adaptation of Arthur Schnitzler's La Ronde, it tells the story of 10 male characters who encounter one another at some point in their lives. But more than presenting 10 vignettes about sex, love, heartbreak; it also offers social commentary on how love transgresses sexual orientation, gender identity, and gender expression.
ADVERTISEMENT - CONTINUE READING BELOW
Halik ng Tarantula (1989)
Translated by: Rene Villanueva
In 1976, Argentine writer Manuel Puig wrote the novel El Beso de la Mujer Araña (Kiss of the Spider Woman), which narrates the daily conversations between cellmates Molina and Valentin in a Buenos Aires prison. Molina is a transgender woman thrown in jail for allegedly "corrupting a minor," while Valentin is a political prisoner. This story was later adapted by the same author into a stage play in 1983, into a film by Leonard Schrader in 1985, then into a musical by Terrence McNally in 1992.
Here in the Philippines, Kiss of the Spider Woman was adapted and translated by Rene Villanueva in a 1989 Philippine Educational Theater Association (PETA) production that was directed by Soxie Topacio. Instead of Argentina, the setting is shifted to Manila. It was later restaged in 2013, and starred BB Gandanghari and Jet Alcantara.
Games People Play (2007)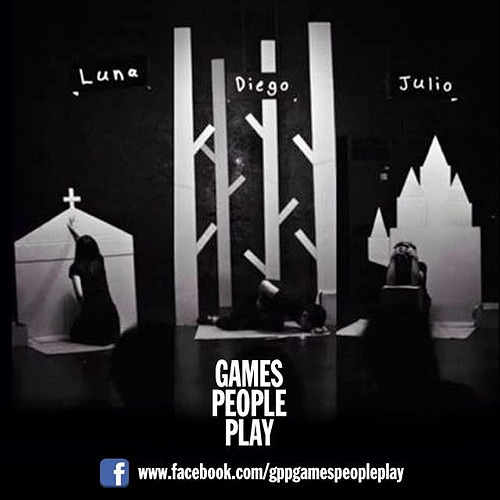 ADVERTISEMENT - CONTINUE READING BELOW
Written by: Glenn Sevilla Mas
Games People Play by Ateneo de Manila University professor Glenn Sevilla Mas revisits the childhood of three characters who find themselves together at an awkward reunion: Diego, who grew up without a father; Luna, a conservative girl who becomes a nun; and Julio, an effeminate boy who grows up to be an unhappy gay man. In three acts, we see how they transform from rowdy six-year-olds to prepubescent kids exploring their sexuality and relationships.
This Mas original bagged the second prize for the Full-Length Play category in the 2007 Don Carlos Palanca Memorial Awards for Literature. It was first staged as a dramatic reading at the Virgin Labfest in 2007, then produced in full at the now-closed Teatro Hermogenes Ylagan at the University of the Philippines - Diliman in 2013. Games People Play was restaged with limited runs at the Ateneo de Manila University in 2014 and at the Power Mac Center Spotlight in Makati City in 2015.
ADVERTISEMENT - CONTINUE READING BELOW
Hanggang Dito na Lamang at Maraming Salamat (1974)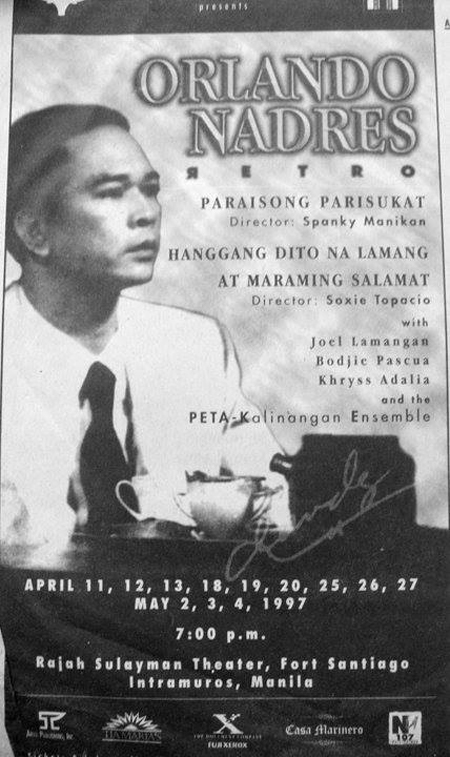 Written by: Orlando Nadres
Neil Garcia regards Orlando Nadres' Hanggang Dito na Lamang at Maraming Salamat as "one of the first successful, locally produced Filipino gay plays," after becoming one of the longest-running shows in Philippine theater in the '70s. It was first produced in 1974 by PETA at Dulaang Dambana in Fort Santiago.
ADVERTISEMENT - CONTINUE READING BELOW
The play tells the story of two gay men—Fidel Palma, who struggles to hide his identity, and Julius Aquino, who is out and proud. Fidel utters the phrase "hanggang dito na lamang at maraming salamat" when he finally musters enough courage to accept himself for who he really is and finally resigns from hiding and living under false pretenses.
Esprit de Corps (1980s)
Written by: Auraeus Solito
Esprit de Corps, which we all know now as a 2014 Cinema One Originals film, was originally a play written by Auraeus Solito in the 1980s at the age of 17. Set during the presidency of the late dictator Ferdinand Marcos, it tackles the lives of two queer cadets, Cain and Abel, who hope to bring down Major Mac Favila. It is described by Solito (a.k.a. Kanakan Balintagos) as "a corruption-seduction drama set in the military in an all-boys' school, one year before President Ferdinand Marcos fell from power."
ADVERTISEMENT - CONTINUE READING BELOW
Agnoia (2002)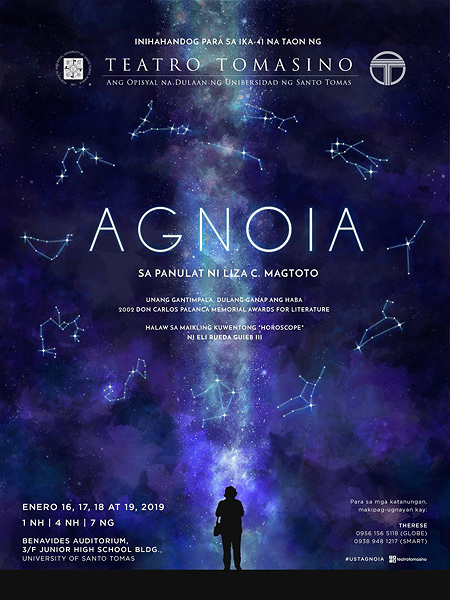 Written by: Liza Magtoto
Agnoia, which won the Palanca in 2002, was based on Eli Rueda III's short story titled Horoscope. It was first performed at Rajah Sulayman in Intramuros, Manila under the direction of Melvin Lee. Since then, it was produced by university theater companies such as Teatro Tomasino in February 2019.
ADVERTISEMENT - CONTINUE READING BELOW
The play explores the lives of different characters named after their zodiac signs, from a 25-year-old gay man to a 55-year-old mother with a dying husband. It also looks into their connections to one another, whether familial or romantic, and how staying true to themselves can sometimes threaten these relationships.
Dobol (1994)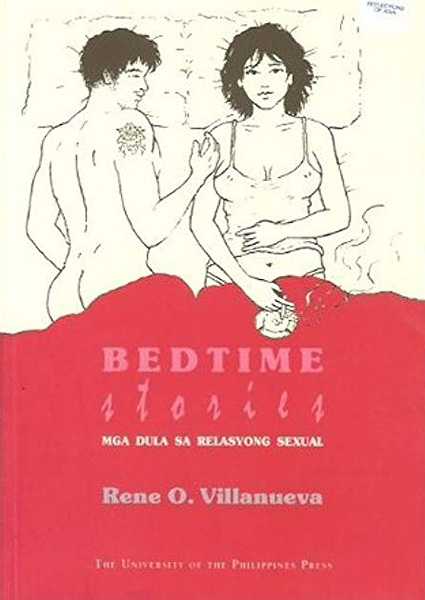 ADVERTISEMENT - CONTINUE READING BELOW
Written by: Rene Villanueva
Dobol, which is a one-act play written by renowned children's book author and dramatist Rene Villanueva, gives an unusual portrayal of the gay man—at least, given its social context. It follows a gay stuntman who ruminates about his relationship with his family, with other men, and with himself. "Matitiis ko bang mawalan ng boses habambuhay? Kailan ba ako tunay na nagkatinig?" he asks while standing along Quezon Bridge, looking at the city he calls his home.
Dobol was last staged by the UP Playwrights' Theater in 2001. It is included in Villanueva's Bedtime Stories: Mga Dula sa Relasyong Sexual, which was published by the University of the Philippines Press in 2005.
Baclofen (2001)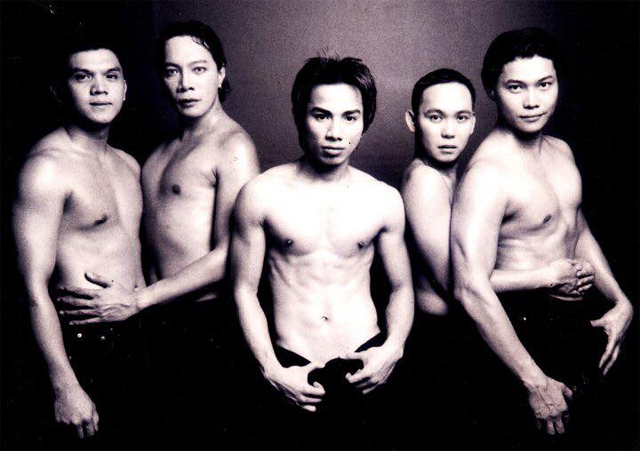 ADVERTISEMENT - CONTINUE READING BELOW
Written by: Chris Martinez
Chris Martinez is known for plays that show the lives and struggles of gay men in the Philippines, including the popular Palanca Award-winning Last Order sa Penguin. Another notable piece is Baclofen, which was produced by UP Playwrights' Theater at Teatro Hermogenes Ylagan in 2002.
Set in a beauty parlor, Baclofen explores the relationships between three characters: 38-year-old Naomi, who is described as "lalaking nagbibihis-babae o mujerista;" 27-year-old David, "machong-macho pero 'pumapatol';" and 16-year-old Jonathan, who works with Naomi and is described as "amoy-baby pero hayop sa 'sex appeal'." It tackles how society perceives gay men, and how the men themselves regard being gay in relation to how they dress or who they have sex with.
Kung Paano Ko Pinatay Si Diana Ross (1995)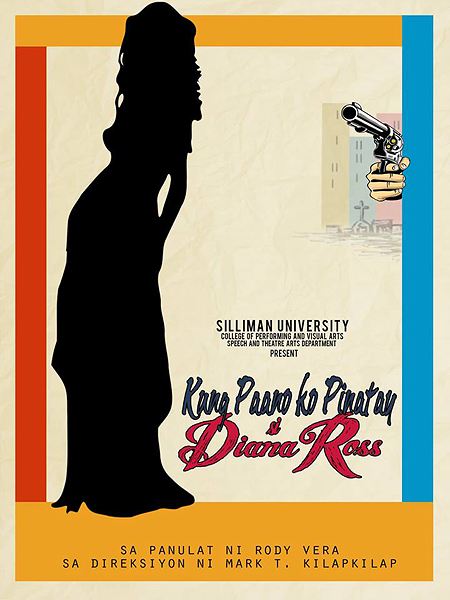 ADVERTISEMENT - CONTINUE READING BELOW
Written by: Rody Vera
Nope, it's not a murder-mystery. Palanca Award-winning Kung Paano Ko Pinatay Si Diana Ross tells the story of Andy, a closeted gay man with an alter ego named Diana Ross. This groundbreaking play on gender and identity is semi-autobiographical, as Rody Vera described in his notes "halos din maging isang pangungumpisal."
Kung Paano Ko Pinatay Si Diana Ross was first produced by PETA in 1991, then published as a book with two other pieces by the playwright in 2011. It was also staged by university theater companies like Silliman University's Speech and Theater Arts Department and Dulaang UP Baguio.
Share this story with your friends!
---
Help us make Spot.ph better!
Take the short survey
More Videos You Can Watch
Load More Stories