10 More S'mores That'll Make You Want More
From a classic stack of crackers, chocolate, and marshmallows to marshmallows over french fries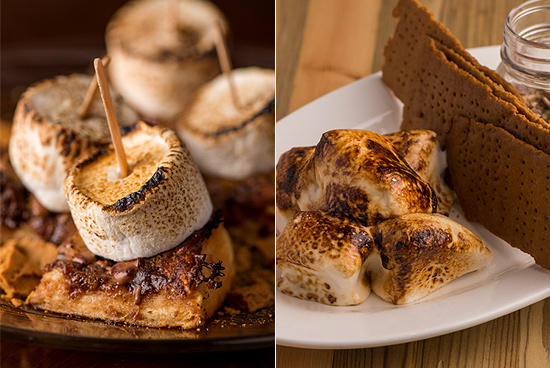 (SPOT.ph) What do you get when you put together graham crackers, chocolate, and marshmallows? Apparently, a lot. Metro Manila's not yet done building up its s'mores repertoire. We found 10 more restaurants that play up this fail-safe snack.
Also read: 10 S'mores-Inspired Desserts You Didn't Know You Were Craving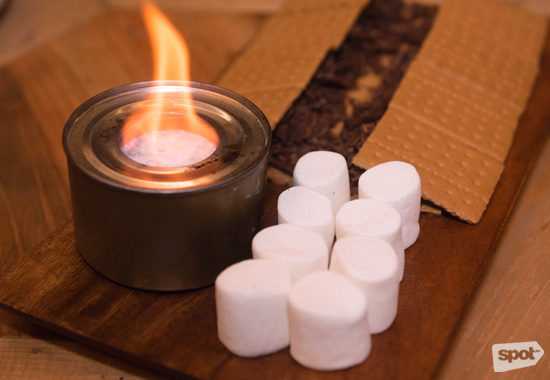 ADVERTISEMENT - CONTINUE READING BELOW
S'mores (P190) from Moonshine
The chefs at Moonshine serve this dessert as straightforwardly as possible. Seriously, all you need is a big campfire and the woods. This do-it-yourself treat comes with graham crackers, milk chocolate shavings, marshmallows, and a tiny fire in a can. We're just waiting for someone to start telling ghost stories and singing "Kumbaya."
Moonshine P.U.B. x Public Urban Bar is at Sapphire Bloc, Sapphire Road, Ortigas Center, Pasig City. Read more about Moonshine.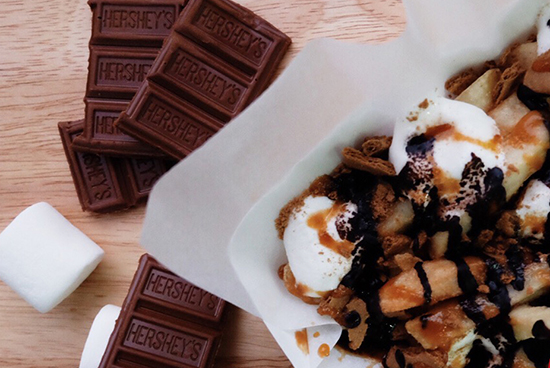 S'mores Fries (P180) from World of Fries
We understand that this snack might not be for everybody. It's a paper plate of potatoes topped with melted marshmallows, chocolate syrup, crushed grahams, and caramel. If you can stomach chocolate-coated chips, then you'll definitely appreciate this.
World of Fries is at G/F South Arcade, SM Mall of Asia, Pasay City. Read more about World of Fries.
ADVERTISEMENT - CONTINUE READING BELOW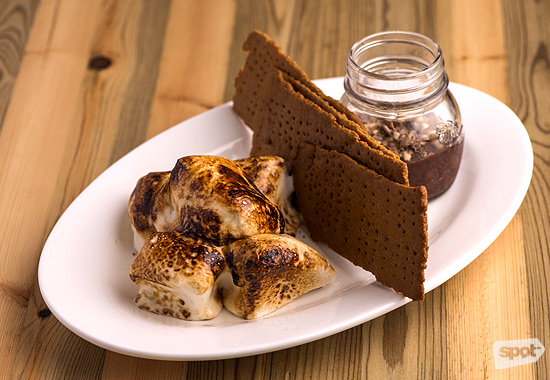 Housemade S'mores (P139) from Fireside
Chef Chiloy Santos' version of this campfire favorite is certainly a looker. Large cubes of marshmallows have been torched to a gorgeous golden pile that will tempt even those who claim they're averse to the sweet fluff. On the side, a jar of rich dark chocolate. This tray allows you to have your s'mores your way, so you can smear on as much of the mallows and chocolate as you want.
Fireside by Kettle has branches at SM Mega Fashion Hall, Mandaluyong City; and G/F Power Plant Mall, Rockwell, Makati City. Read more about Fireside by Kettle.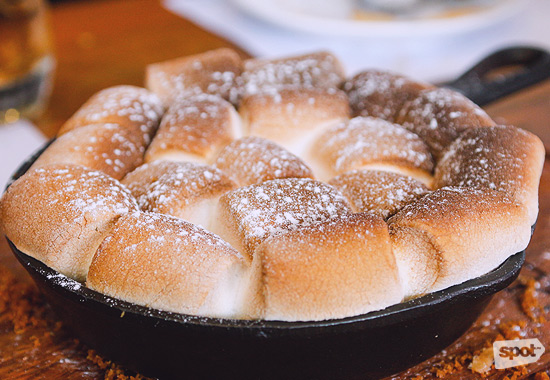 ADVERTISEMENT - CONTINUE READING BELOW
S'mores (P285) from Refinery
Have some scoopable joy care of Refinery. These s'mores used to be seasonal, but it developed such a fan base, that the owners found it perfectly reasonable to include it on the menu permanently. Refinery's version is a pre-arranged set of graham crackers, marshmallows, and chocolate baked in a skillet until you get that gooey, toasted quality. All you need to do is dig in. The menu says it's good for five, but what does a piece of paper know?
Refinery is at G/F Joya Lofts and Towers, Joya Drive, Rockwell, Makati City. Read more about Refinery.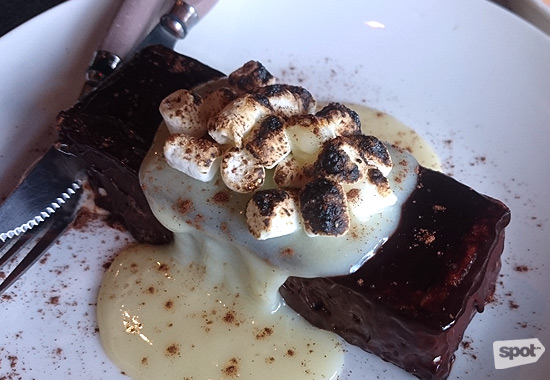 Frozen S'mores (P250) from Tipple and Slaw
We have to say that these Frozen S'mores are unfair. This is what usually happens at Tipple and Slaw: You enjoy the macaroni and cheese, you enjoy the Spam Bombs, you enjoy whatever else you order. Once you take a bite of this frozen version (a very welcome deviation to the usually piping hot tradition), however, you'll forget about everything else. It's slathered with thick chocolate and enrobed in tiny marshmallows. It's very indulgent, but serving it frozen makes it feel deceivingly light.
ADVERTISEMENT - CONTINUE READING BELOW
Tipple and Slaw is at 2/F Forum South Global, Rizal Drive, Bonifacio Global City. Read more about Tipple and Slaw.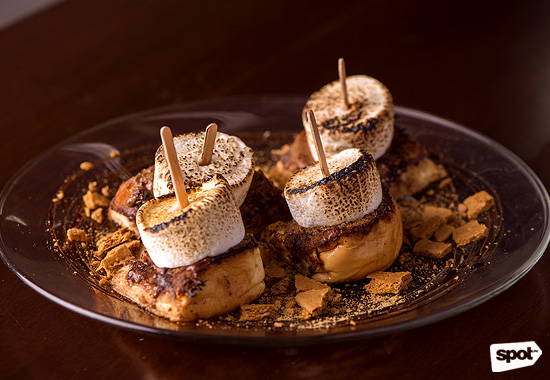 The Lost Bread HQ's S'mores
You have to admit that s'mores, especially when the marshmallows start to melt, are tricky to eat. So we appreciate this more convenient version at The Lost Bread HQ. The marshmallows, bread, and chocolate have been prepped in individual stacks held together by skewers. The mallows are torched just enough to turn the top brown retain its fluffy shape, but it's magically gooey and sticky inside.
The Lost Bread HQ is at 80 Maginhawa Street, Teachers Village, Quezon City. Read more about The Lost Bread HQ.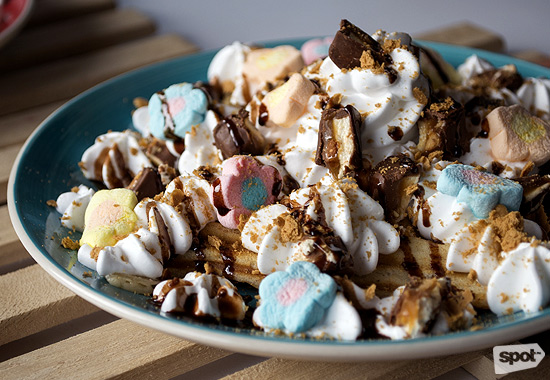 ADVERTISEMENT - CONTINUE READING BELOW
Kitchen Diaries' S'mores (P100 to P150)
Anj Dayao's adorable waffles will certainly delight the child in you. She uses grocery store marshmallows, the kind that comes in flashy colors and cutesy shapes. The waffle is a catch-all of cream, crushed grahams, chocolate, and sugary fluff!
Kitchen Diaries is at 11 East Capitol Drive, Kapitolyo, Pasig City. Read more about Kitchen Diaries.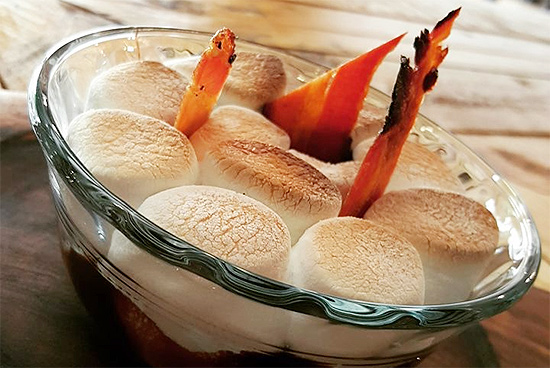 Bacon S'mores Dip (P195) from Fat Daddy's Smokehouse
This bowl looks simple enough. It's a shallow trifle with layers of graham crackers, chocolate, and marshmallows. The bacon, however, spells the difference. They use chunks of their homemade, deep-fried smoked bacon in the chocolate ganache. As an extra gift, they stick extra pieces of this porky goodness on top, too!
Fat Daddy's Smokehouse has branches at 171 Dao Street, Marikina Heights, Marikina City; and Burgos Circle, Bonifacio Global City. Read more about Fat Daddy's Smokehouse.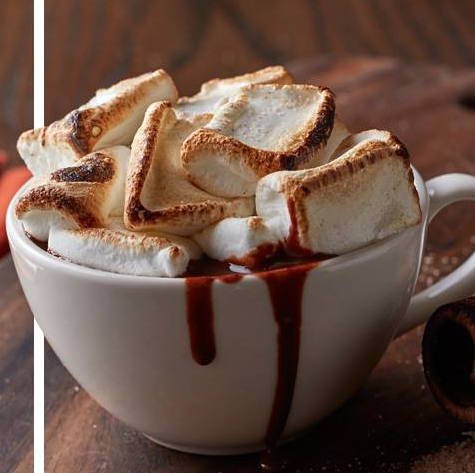 ADVERTISEMENT - CONTINUE READING BELOW
Village Tavern's S'mores Hot Chocolate (P200)
Take your love for hot chocolate further with this decadent cup. It combines the best of the campfire treat with the best of marshmallow-spiked hot chocolate.
Village Tavern is at Bonifacio High Street Central, Bonifacio Global City. Read more about Village Tavern.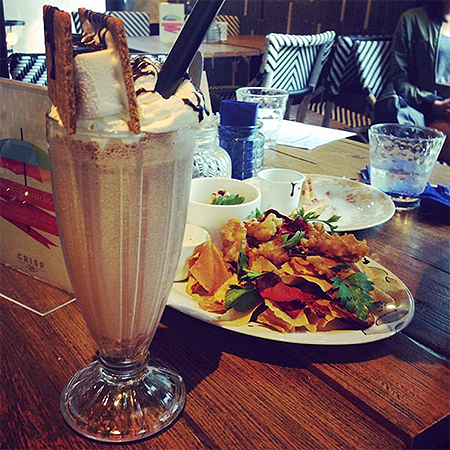 Nutella S'mores Milkshake (P200) from Crisp on 28th
This one is for the biggest of sweet tooths. For a health haven, Crisp sure knows how to whip up the most sinful desserts—this drink included. The rich cooler blends together all the good things we love about s'mores without worrying about the mess. And because we're nice, they added a naughty wedge of s'more on the side. It's a dessert after dessert.
Crisp on 28th is at Alveo Building, 28th Street, Bonifacio Global City. Read more about Crisp on 28th.
Load More Stories