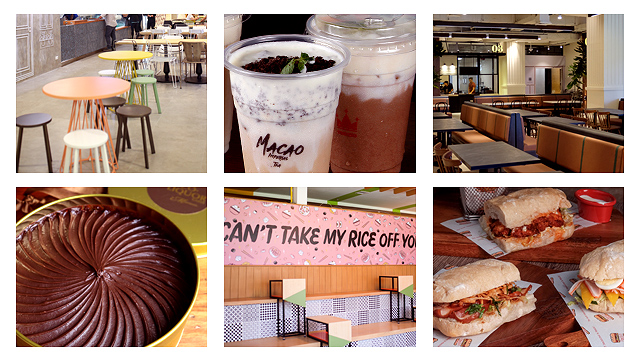 (SPOT.ph) The local food scene is always changing, and there's no better proof than food trends. What gets people talking both online and offline can change in a snap of a finger—admittedly, a lot of the things listed here might not even be that popular anymore in 2019. But, some things you thought were once gone may come back with a fiery vengeance (See: Milk tea). All these uncertainties and unexpected twists are what makes the dining scene so much fun. Here's a look back at what got us talking, spending, and eating in 2018.
Milk Tea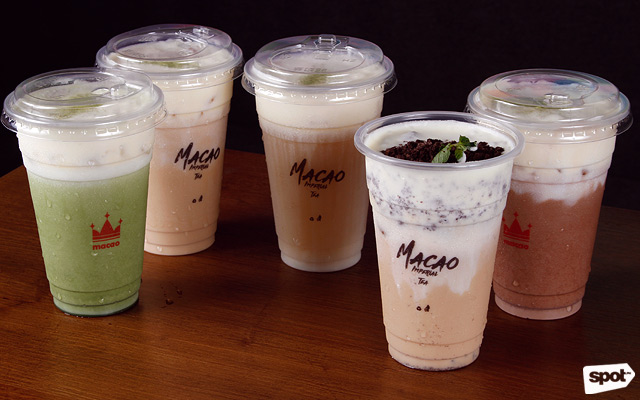 ADVERTISEMENT - CONTINUE READING BELOW
Milk tea first made a splash in the early 2000s, with chains offering countless flavors, sinkers, and toppings appearing pretty much everywhere. While the trend died down for a bit, the fun drink made a comeback this year, and it seems even buzzier than ever before. Milk-tea chain CoCo Fresh Tea & Juice has been around since 2013 but it grew in considerable popularity this year, seeing snaking queues in almost all its branches. The standards, like Taro and Wintermelon Milk Tea, are still well-loved, but 2018 also saw the rise of brown-sugar milk tea, with chains integrating them in their drinks through pearls and syrups. Yi Fang became famous for their Brown Sugar Pearl Tea Latte, and Tiger Sugar from Taiwan, known for their brown sugar syrup-streaked drinks just opened Manila, fanning the flames even further. While most still associate milk tea with Taiwan, Thai Milk Tea also became pretty buzzy this year—you just have to check out the ever-present lines at Cha Tuk Chak for confirmation. We're guessing 2018 isn't the last we're seeing of this trend, and Thai Milk Tea might even gain traction, too.
Korean Barbecue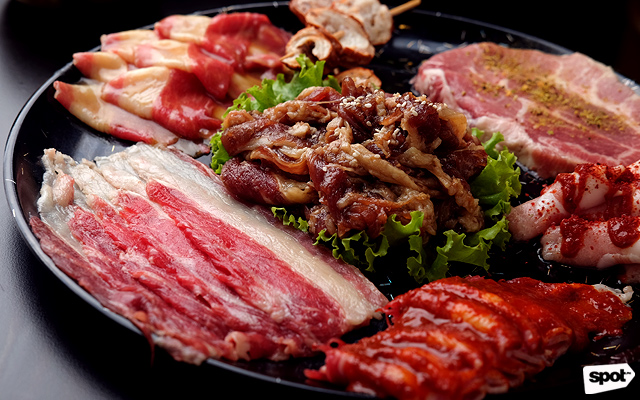 While Korean barbecue grew in popularity in 2017, the trend showed no sign of waning this year, with each new chain trying to top those that came before them. Something new in the K-BBQ scene is cheese fondue, made popular by Romantic Baboy, a chain that expanded aggressively in 2018. Soon after, Samgyupsalamat followed suit with their own Cheese Samgyupsal—we won't be surprised if gooey melted cheese becomes a staple in Korean barbecue restaurants from now on.
ADVERTISEMENT - CONTINUE READING BELOW
Sandwiches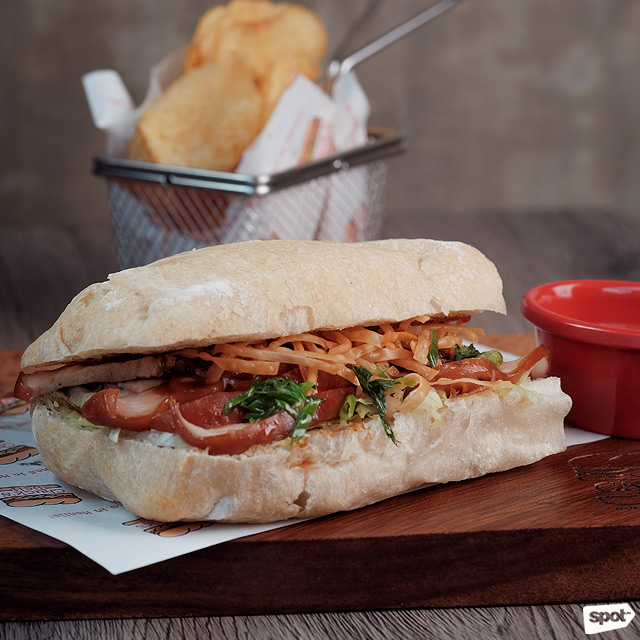 While sandwiches are obviously nothing new, shops that offer only sandwiches, or at least put the focus on them, became trendy in 2018. There are some comebacks: After a stint in Alabang, Elbert's Sandwich Shop returned to Power Plant Mall to offer what we can say are some of Manila's best cheesesteak sandwiches. Chuck's Deli also reopened after a four-year hiatus, retaining pretty much the same menu of hefty Slabwiches like The Buffy, stuffed with fried chicken chunks tossed in Buffalo sauce. New to the scene is Sidechick, a small booth with a provocative name at The Alley at Karrivin with an excellent Fried Chicken Sandwich, and a Grilled Chix Pesto that uses bread from neighbor Panaderya Toyo.
ADVERTISEMENT - CONTINUE READING BELOW
Food Halls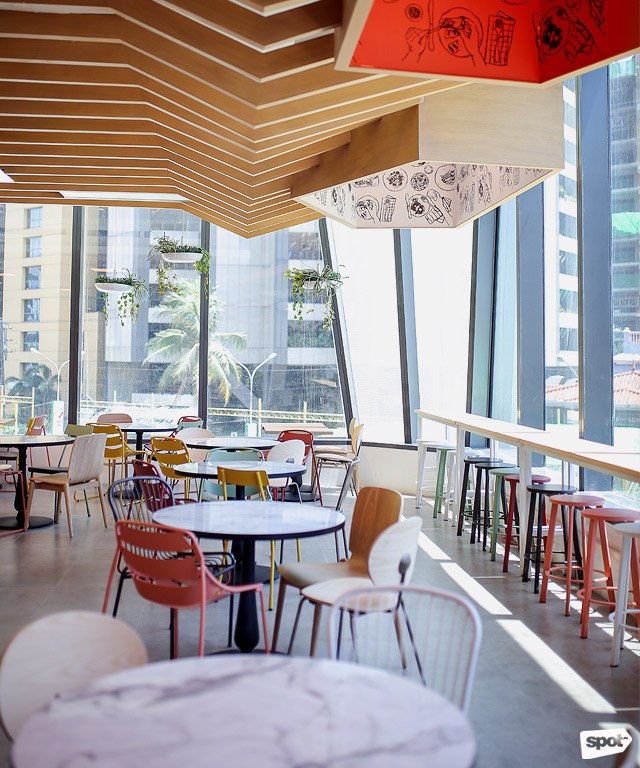 After the rise (and fall) of food parks, the successor seems to be the food hall. Food halls generally have the edge over parks due to the fact that they usually open inside malls—think of them as a more upscale food court—which gives them air conditioning and ample parking space. The Podium's new extension gave us their food hall, The Corner Market, which stands out immediately because of its bright, easy-on-the-eyes color scheme. On the opposite end of the visual spectrum is The Grid, Power Plant Mall's resident food hall with its industrial aesthetic and uniformly designed, minimalist food stalls. What they do have in common are carefully curated tenants: The Corner Market takes pride in putting the spotlight on under-the-radar favorites while The Grid tapped some of Manila's up-and-coming chefs and restaurateurs. 
ADVERTISEMENT - CONTINUE READING BELOW
Take-Out Counters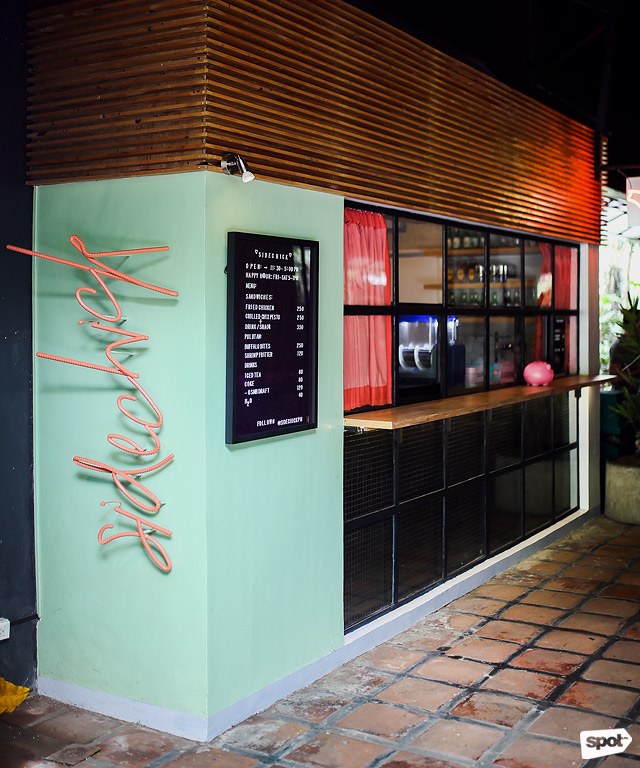 With how hectic life in Manila can get, take-out counters are a godsend, especially for folks on the go. Many restaurants are seeing the pros of having a counter dedicated solely to to-go food: Poblacion café ABKD has one for early risers in need of breakfast, as does cookie haven Scout's Honor at their first standalone branch at Ayala Malls Vertis North. Restaurants that specialize in take-out are fewer, but hardly the last of their kind: The Moment Group opened Shawa Wama, which featured tasty Mediterranean fare, to rave reviews; Sidechick, while just a booth with very limited seating, has a pretty solid following because of their fried chicken sandwiches. Sometimes, we don't have time to sit down and eat, but that doesn't mean we can't get awesome food on the go.
ADVERTISEMENT - CONTINUE READING BELOW
Food Delivery Apps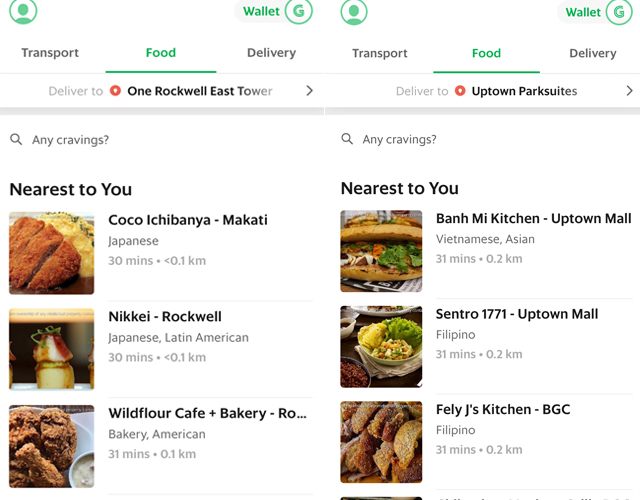 From Manila's infamous traffic jams to just plain laziness, there are loads of reasons lately not to leave the house. Thanks to the rise of food delivery apps, you don't have to, even when you're craving a tasty meal from your favorite restaurant. Though they've been around for a while, FoodPanda expanded their lineup this year to include popular food stops like 8 Cuts, Manam, and even Lil' Orbits Mini Donuts. Another popular app is Honestbee, which doesn't just deliver from restaurants but also from grocery stores. This year, they partnered with S&R and Marketplace by Rustan's. There's also a start-up called Delivery Guy, as well as GrabFood, which allows you to have food delivered through your Grab app with no minimum order required.
ADVERTISEMENT - CONTINUE READING BELOW
Tin Can Cakes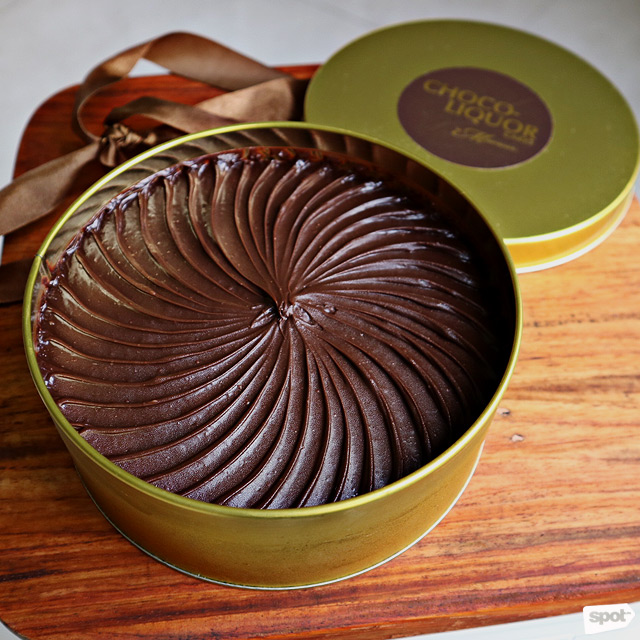 While not the first to bake cake in a food-grade tin can, Le Sucré Lab Chocolates can take the credit for starting the buzz with their Chocolate Dreamcake, a gooey chocolate cake with a layer of ganache and a fine dusting of cocoa powder. Maricar Reyes-Poon has her own version, the Chocoliquor Cake that's spiked with red wine for an extra indulgent flavor. Lots of home bakers have since created their own versions—it's easy to see the appeal of these decadent cakes, especially when you need a no-fail gift for any occasion.
ADVERTISEMENT - CONTINUE READING BELOW
Ube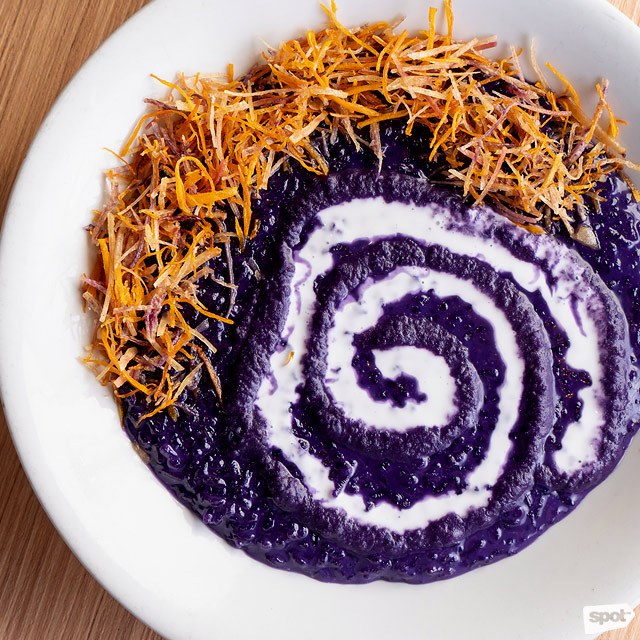 While ubiquitous in the local food scene, ube saw some worldwide buzz this year. Thanks to brunch haven Flossom Kitchen + Café and Manam's new breakfast menu, ube champorado became pretty trendy, and we wouldn't be surprised if more breakfast places follow suit. Jollibee also launched their own take on ube: The Ube Pie, their flaky pie crust stuffed with rich and creamy ube similar to halaya.
ADVERTISEMENT - CONTINUE READING BELOW
Local Chocolate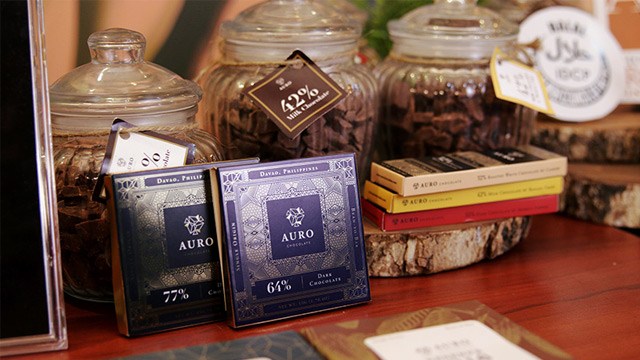 It's no secret that local, single-origin, bean-to-bar chocolate is excellent—not to mention award-winning, with Malagos Chocolate, Theo & Philo, and Auro Chocolate all winning awards internationally this year. In 2018, local chocolate became even more present in the food scene. It was a busy year for Auro Chocolate with their collaborations with various brands from Mister Donut to Fruits In Ice Cream, and the opening of their first international outpost in Tokyo. Malagos Chocolate also collaborated with Krispy Kreme to launch a chocolate glazed doughnut exclusive to Davao, and they celebrated their sixth anniversary by launching The Malagos Book of Chocolate, which chronicles the brand's beginnings and packs plenty of history about local chocolates in general, too.
ADVERTISEMENT - CONTINUE READING BELOW
Mango Float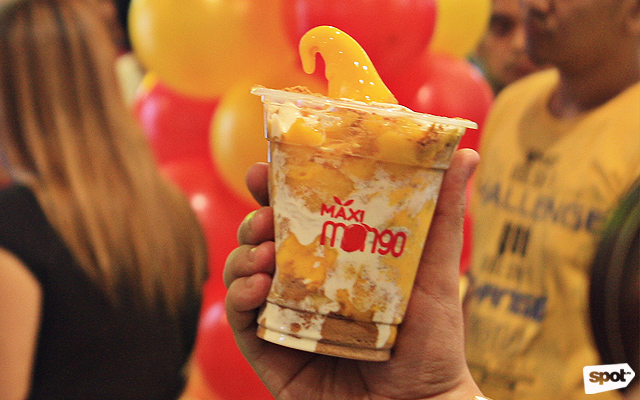 Davao-based Maxi Mango arrived in Manila quietly, joining bazaars around the Metro. But word-of-mouth and social media posts are powerful influencers, and soon folks lined up for hours to have their Mango Float. The dessert is a twist on the traditional mango float, a refrigerated cake with layers of graham crackers, mangoes, and cream. Maxi Mango owners Miki and Ivan Velasquez take these elements and reinvent them into a sundae-like dessert with mango ice cream, mango chunks, crushed Graham crackers, and sweet cream, a treat that proved to be an instant hit. Maxi Mango is arguably the first to offer this dessert in the Metro—or at least the ones who made it as buzzy as is it is now—but they aren't the last. Now, you can get iterations of the dessert from other places: Manila Creamery has their own version, the Mango Float Parfait with mango ice cream, pandan whipped cream, crushed graham crackers, and crushed cookie butter biscuits.
ADVERTISEMENT - CONTINUE READING BELOW
Your guide to thriving in
this
strange new world.
Share this story with your friends!
---
Help us make Spot.ph better!
Take the short survey
More Videos You Can Watch
Load More Stories