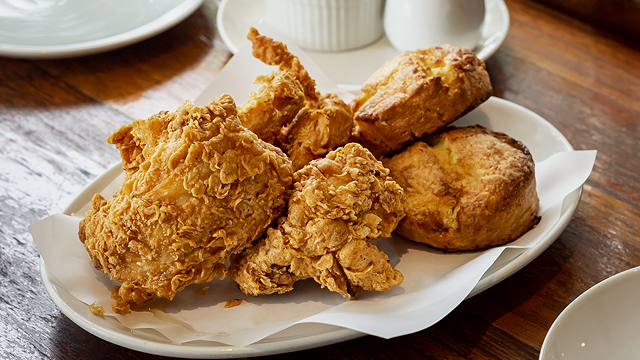 (SPOT.ph) It's no secret—Filipinos love their fried chicken, and they like it in all shapes, sizes, and forms. Many restaurants all over the city have taken this much-loved comfort food, loaded it up with all the bells and whistles, and spun it into a dish that kids and adults alike all crave. But, one thing is for certain: this dish has become a classic, for good reason.
ADVERTISEMENT - CONTINUE READING BELOW
For the best fried chicken in town, we looked at flavor, tenderness of the meat, and crunch of the skin. A great gravy is a plus!
All SPOT.ph Top 10 lists are researched, paid for, tested, and selected by the writers and editors. They are discreetly conducted without any notice made to the restaurants or their owners.
We survey the city's top fried chicken dishes—ones that can stand on their own, with or without the fix-ins.
10. Cereal Fried Chicken from Katherine's Café (P368)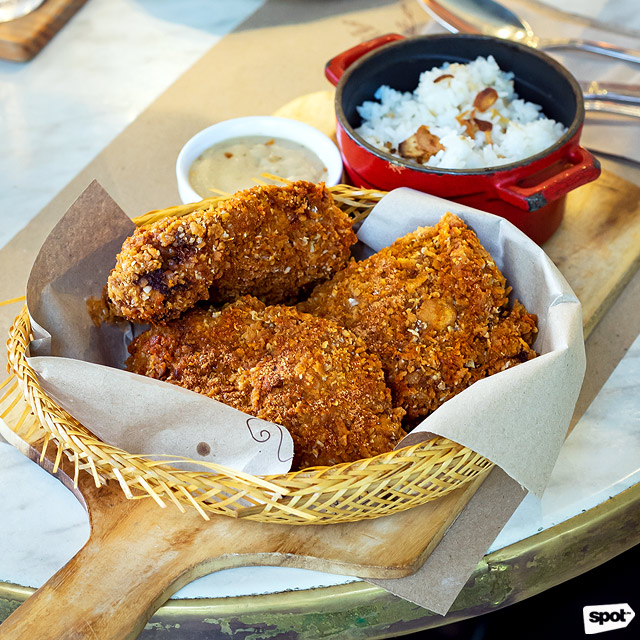 ADVERTISEMENT - CONTINUE READING BELOW
Recommended Videos
For less than P500, Katherine's Café gives you three hefty pieces that are large enough to be shared. What makes this buttermilk fried chicken different is its crunchy cereal crust which, whether it's intentional or not, tastes vaguely of the BBQ powder they sprinkle on your French fries or movie popcorn—a good thing, as it adds dimension to the chicken's flavor. The dish is rounded out with your choice of rice or fries and gravy, and wins the prize for most bang for your buck.
See a list of Katherine's Café branches.
9. Fried Chicken from Bucky's (P265)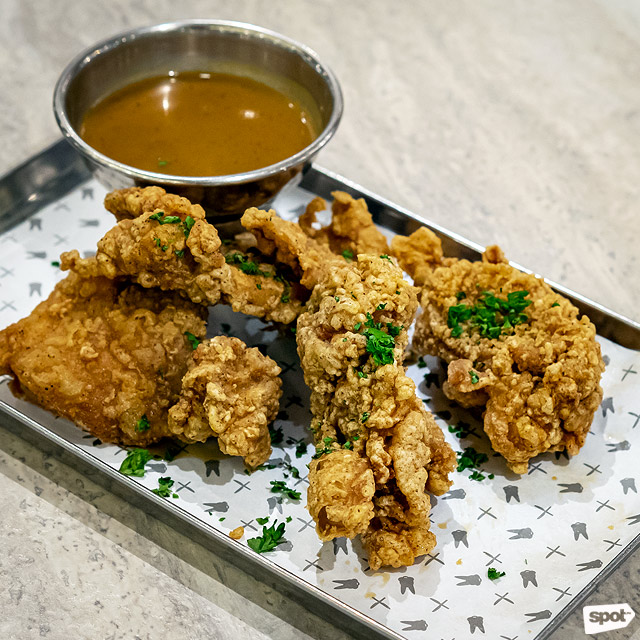 ADVERTISEMENT - CONTINUE READING BELOW
Take your mind off the dessert for a minute and head to Bucky's for their fried chicken. This ever-so-slightly spicy dish tastes a lot like someone took your home-cooked fried chicken and raised it several notches on the deliciousness scale. If you're craving a greasy, sop-up-last-night's-hangover meal, then this one will hit the spot. You can get Bucky's Fried Chicken with gravy, honey mustard, or BBQ sauce and is also available as part of a combo meal. If you're looking for some kick, go for the honey mustard. But if you prefer the familiar taste of home-style gravy, make that your go-to sauce.
Bucky's is at The Grid, R2 Level Expansion, Power Plant Mall, Rockwell Drive corner Estrella Street, Makati City.
8. Nono's Homestyle Fried Chicken from Nono's (P365/solo)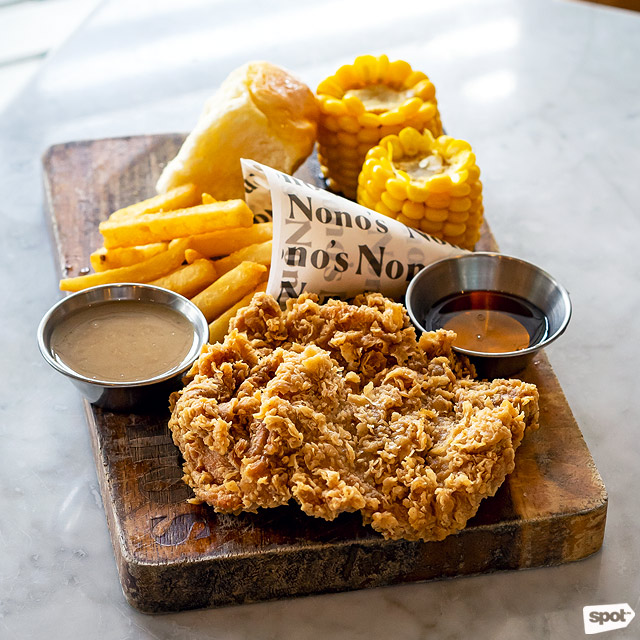 ADVERTISEMENT - CONTINUE READING BELOW
Nono's Homestyle Fried Chicken is a boneless and tender wonder, with a crunchy skin that has just a touch of crumble to delight your taste buds without overwhelming them. There's a very subtle taste of spice on the chicken, too. Nono's servers guide you in the best way to consume your chicken—first, dip it in honey, and then go for the gravy. The dish also comes with your choice of rice or fries, bread, and corn, satisfying those who are also in for the extras.
See a list of Nono's branches. 
7. Crack Fried Chicken from Rackshack (P195/two pieces, P345/half, P615/whole)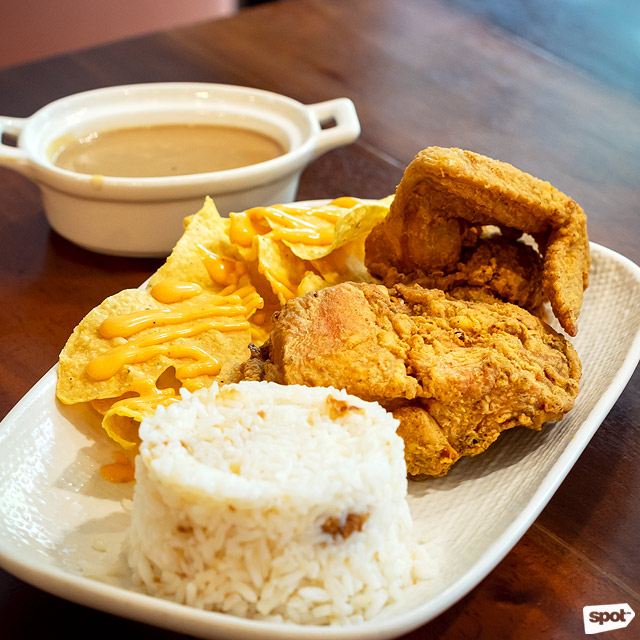 ADVERTISEMENT - CONTINUE READING BELOW
Get ready for some can't-stop-won't-stop chicken skin when you order this dish. The 24-hour brined chicken may not be boneless, but that isn't a bad thing—you do want to use your hands when you eat this dish. Rackshack's fried chicken takes the signature fast-food chicken taste that Filipinos love and amplifies it by a hundred. The best part? You get no frills, seriously good chicken skin that you'll want to dunk in the pool of gravy that comes with the meal. If you order the solo serving, you get chips and rice, too.
Rackshack is at 5/F SM Aura, 26th Street corner McKinley Parkway, Bonifacio Global City.
6. Winner Winner Chicken Dinner from Providore (P450/plate, P750/bucket for sharing)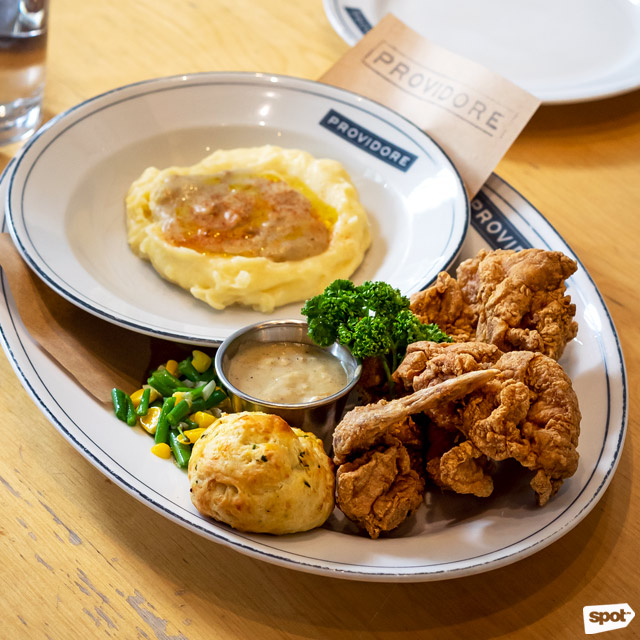 ADVERTISEMENT - CONTINUE READING BELOW
If you're a fan of Taiwanese chicken chops, you'll enjoy Providore's Winner Winner Chicken Dinner. Its delectably crispy chicken skin is something you'll want to write home about. With a slightly Asian-inspired spicy flavor, you'll get something a little lighter, a little easier on the belly, and something that everyone—regardless of flavor preference—will most likely enjoy. While the dish comes with corn, French beans, and a biscuit, the umami of this chicken may tempt you to also order a side of rice.
Providore is at UG/F SM Aura, 26th Street corner McKinley Parkway, Bonifacio Global City.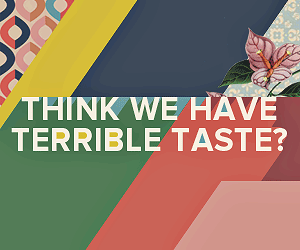 5. Buttermilk Fried Chicken with Ube Waffle in Salted Egg Sauce from The Fat Seed Café + Roastery (P357.50)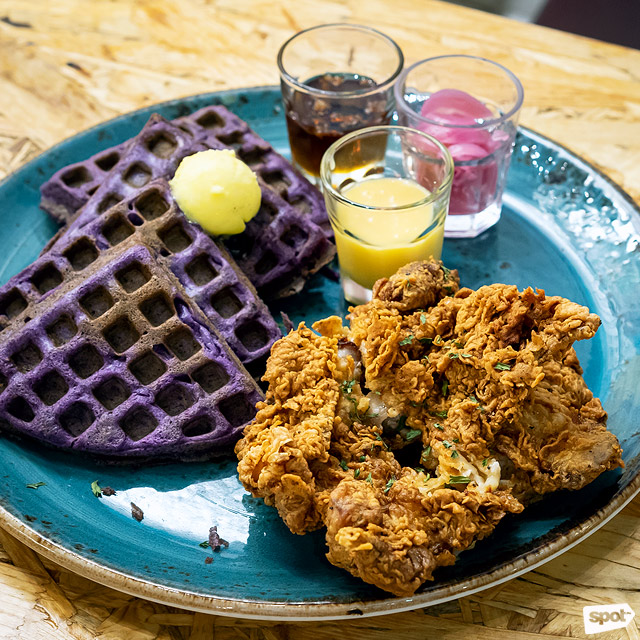 ADVERTISEMENT - CONTINUE READING BELOW
Order this dish and hit three birds with one stone—buttermilk fried chicken, ube, and salted egg. The Fat Seed Café + Roastery is a popular pit stop for North folks, which comes as no surprise. Not only do they offer excellent service, but their‌ ‌meals‌ ‌are pretty big on flavor, too. Their buttermilk fried chicken is tasty—a single bite is already fireworks for the tastebuds. The serving of pickles that goes with the chicken is also the perfect foil to all that umami. And while we're focused on the chicken, it begs to be said that The Fat Seed's ube waffle wins the waffle wars, hands down.
The Fat Seed Café + Roastery is at G/F UP Town Center, Diliman, Quezon City. 
4. Original Fried Chicken from Señor Pollo (P99/one piece)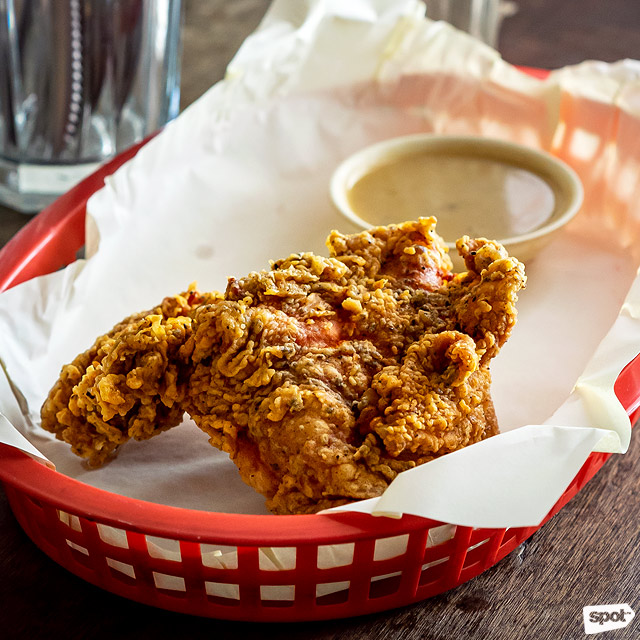 ADVERTISEMENT - CONTINUE READING BELOW
Señor Pollo's Original Fried Chicken stands out because of the blend of spices they use, which gives the chicken a Latin-inspired spicy-tangy flavor. Orders are made fresh and are certainly worth the 15-minute waiting time. You get your chicken piping hot (as it should be), and every bite pops with flavor and juiciness that just can't be beaten. If you seek the familiar comfort of fried chicken but also want to give your palate something pleasantly unconventional, this is the dish for you.
See a list of Señor Pollo branches.
3. Umami Fried Chicken by Bad Bird (P245/with steamed rice and gravy)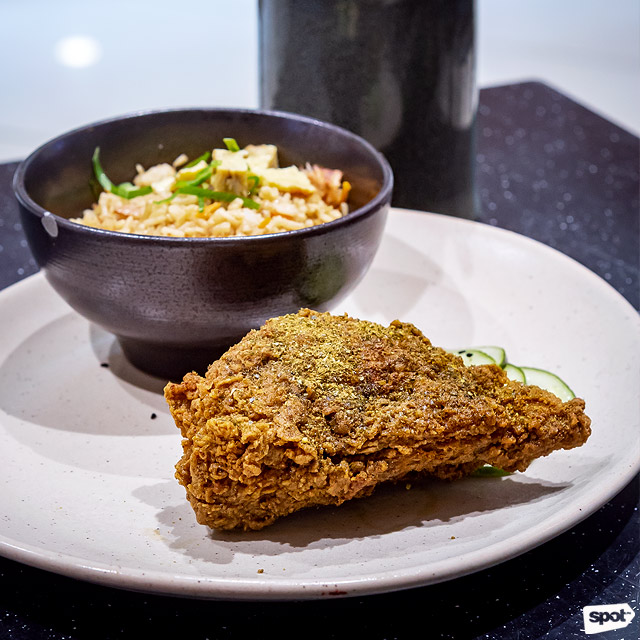 ADVERTISEMENT - CONTINUE READING BELOW
If you're looking for an Asian spin on fried chicken, Bad Bird's take ranks high on the list. Infused with Asian-inspired flavors, the Umami Fried Chicken mixes tender meat with a signature crunch that comes from a skin covered in spices, for a flavor that stays true to its name. Bad Bird also offers set deals and meals, with a combination of unique sides, like Dirty Rice with kimchi and scrambled egg, or Sweet Potato Waffles, to choose from. 
See a list of Bad Bird branches.
2. Chicken & Biscuits by Wildflour Café + Bakery (P730)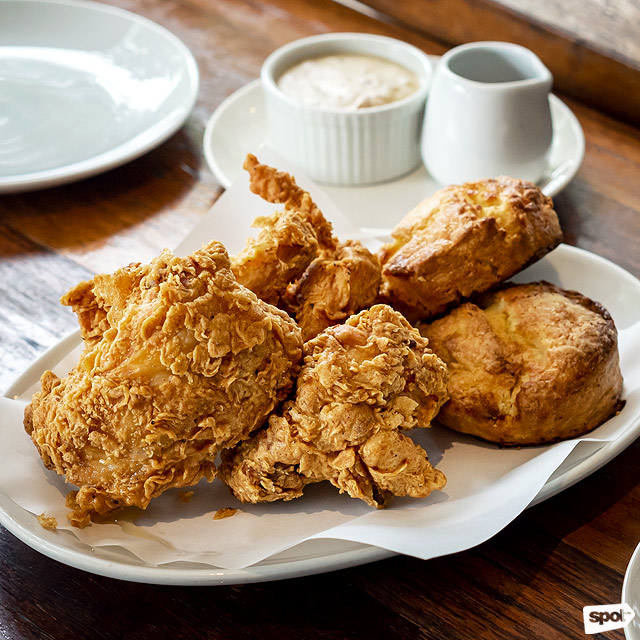 ADVERTISEMENT - CONTINUE READING BELOW
You'll have to wait a full 20 minutes for Wildflour's Chicken & Biscuits, but the wait (and hefty price tag) will be absolutely worth your while. As soon as your dish comes fresh out of the kitchen, you'll be able to smell the mouthwatering scent wafting over to you. The chicken is coated in oil, fat, batter, and all the good stuff. Plus, it doesn't scrimp on the crunch. Every part of the chicken is juicy and succulent—even the white-meat parts. Though matched with sausage gravy, the fried chicken is so tasty, you won't even need sauce. P.S.: Come for the chicken and stay for the flaky, buttery biscuits.
See a list of Wildflour Café + Bakery branches. 
1. Original BFC Platter by Kettle (P589)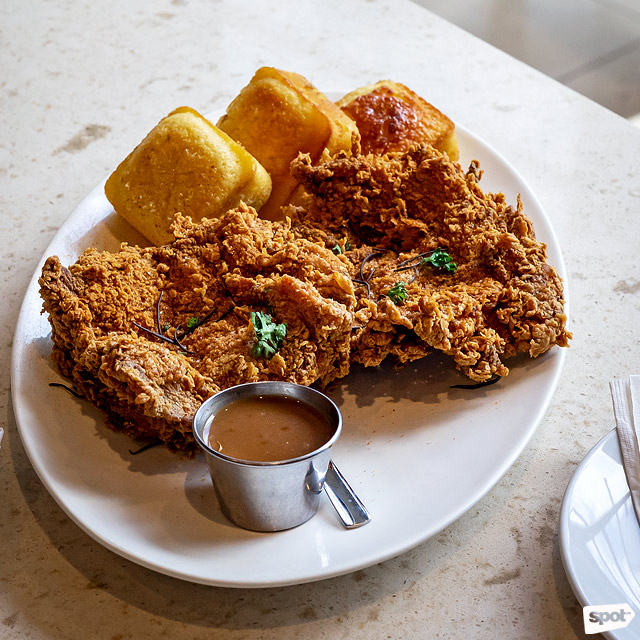 ADVERTISEMENT - CONTINUE READING BELOW
You can expect no less than number-one from the restaurant that made buttermilk fried chicken a thing in Filipino restaurants. Kettle's BFC is classic comfort food. It is legitimately good fried chicken—tender, delicious to bite into, and offers just enough crunch to add texture to the dish without overwhelming your palate. What adds dimension to the flavor of this dish are the spices that top the chicken pieces themselves—they bring a unique, heartwarming taste to a dish that everyone holds dear. Because Kettle combines a good price point and excellent flavor, there really is no other fried chicken dish that can beat it.
See a list of Kettle branches.
Photos by Toto Labrador
Share this story with your friends!
---
Help us make Spot.ph better!
Take the short survey
Load More Stories