(SPOT.ph) The thing about Poblacion is that there's one thing you can bet on: The party doesn't stop, and neither do the libations. It can be hard to choose where to start, it's true. We've all probably found ourselves wandering around, looking more than a little lost, trying to pick a place that isn't the usual. Have no fear, though—guiding you to and through a fun night you won't even remember is what we're here for. 
Also read:
This New Poblacion Bar Wants to Bring Good Tequila to Everyone
Pub Crawl: BGC and Uptown Bonifacio (2018 Edition)
This Lamb Paella Is Your Next Reason to Head to Poblacion
Here are some worthy watering holes in Poblacion, starting at Guerrero Street and ending down south at Matilde Street:
Futur:st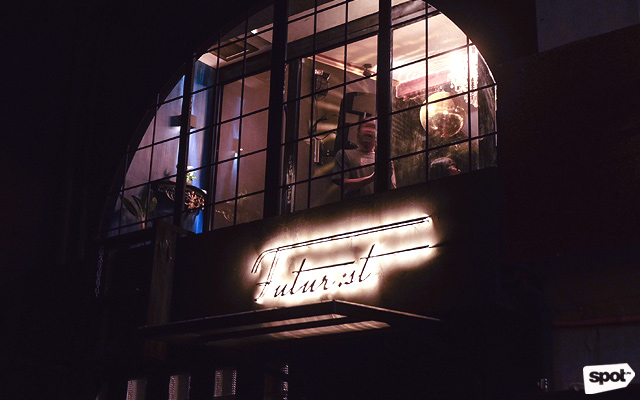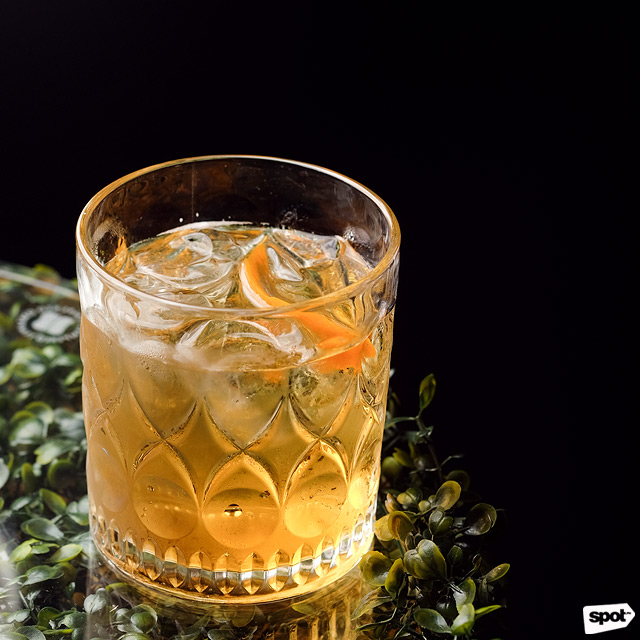 ADVERTISEMENT - CONTINUE READING BELOW
Nearly every patron who lives more than three kilometers south from the original Cubao outpost was relieved to hear that Futur:st had finally made its way to Makati. The design and the menu are both solid evidence of a group of people who know how to curate. Long lists and finery can be intimidating, and there's such a thing as "too casual," but Futur:st hits a sweet spot without really caring too much that it did. They're just here to have fun, and that's best summed up in the Breath of Khaleesi (P320), which is deceptively juice-like—reflective of the series it references, this blonde number could be your downfall if you don't watch it.
Futur:st is at 5062 Guerrero Street, Poblacion, Makati City.
Ms. Gee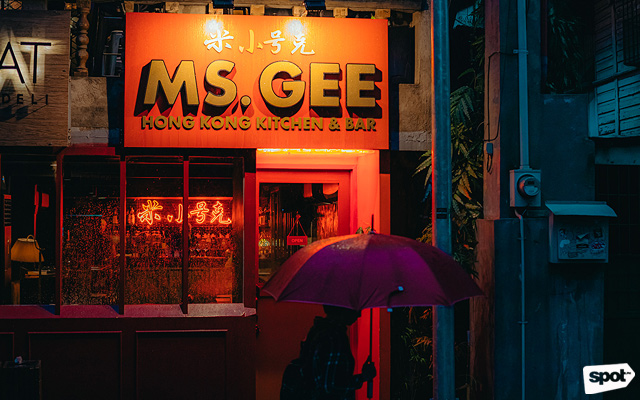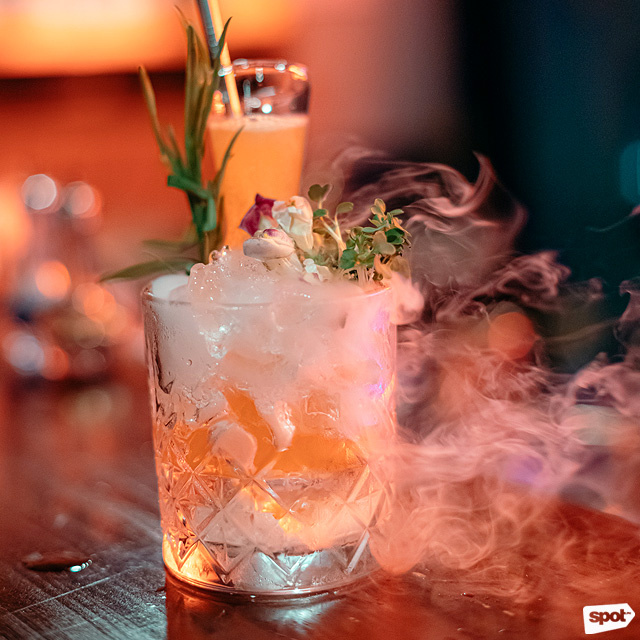 ADVERTISEMENT - CONTINUE READING BELOW
Recommended Videos
The cool grunge vibe signals a certain urgency—not only because of the neon scarlet glow of the place, but also due to the knowledge that hordes of party-goers will be there at a certain hour. Still, the cocktails are worth facing the madding crowd—or why would you be in Poblacion at all? They put a lot of effort into their G&T list: The Ginger and Honey (P300) has an aniseed sweetness that pairs well with the Chinese-inspired fare; the Forbidden Forest (P450) is a blend of Hendricks and green tea-infused gin, which the bartender lights up for a dramatic smoke effect. Talk about getting lit.
Ms. Gee is on Don Pedro Street, Poblacion, Makati City.
Polilya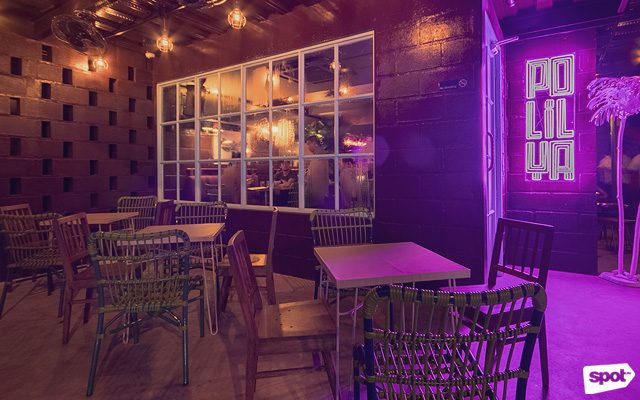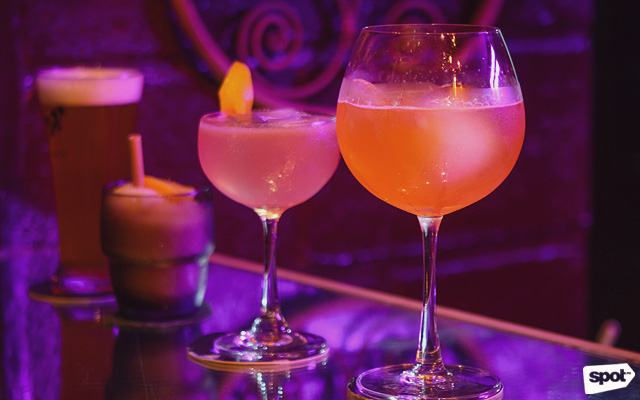 ADVERTISEMENT - CONTINUE READING BELOW
Some of the first things you'll notice about Polilya is the seamlessly eclectic furniture and the moody lighting. While it is very much a pub, the interiors seem to want to break out of the mold—or that's how it was when it first opened. In hindsight, it seems to have set the tone for the pubs that came after it. In any case, the list of boozy beverages has something for everyone. If you need to really drink but you remain adamant about your city-girl aesthetic, we suggest the Cool Bird Spritz (P290)—pretty, but with punch. Then there's Blame It On the Heat (P145), which is deceptively light and slushy, so we feel it's only fair to warn you that three of these could do some serious damage to your reputation. You'll have a great time, of course...you just won't remember it. Be sure to try their Polilya Burger (P390), too—apart from being too good to be bar chow, you can line your stomach for the next bar. 
Polilya is at 5658 Don Pedro Street, Poblacion, Makati City.
Alamat Filipino Pub & Deli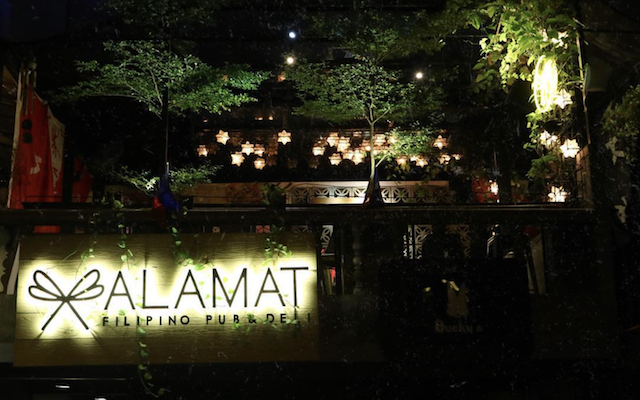 ADVERTISEMENT - CONTINUE READING BELOW
Alamat's contribution to your bar crawl is basically the stuff of myths—if not myths, then really good stories of drinking parties of old. There's the Tahoooo (P250), one of those drinks that's basically a hangover ready to pounce on you if you have more than two, but you'll still be back—it's that good. The Buhay Ortigas (P280), with its darker, smoother flavors, is sure to resonate with the crowd for which it's named. It might be a little late to say this, but we do hope you know you should drink responsibly.
Alamat Filipino Pub & Deli 5666 Don Pedro Street, Poblacion, Makati City.
NoKal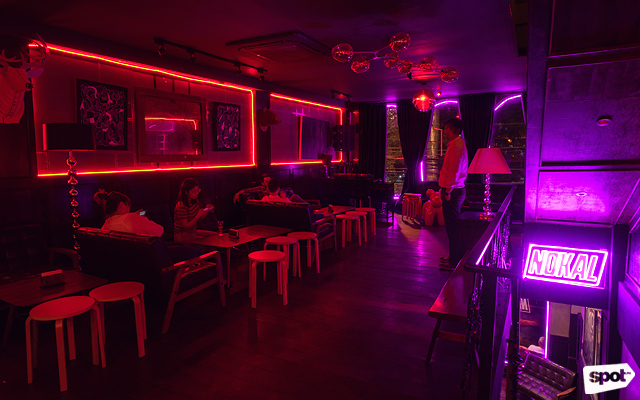 ADVERTISEMENT - CONTINUE READING BELOW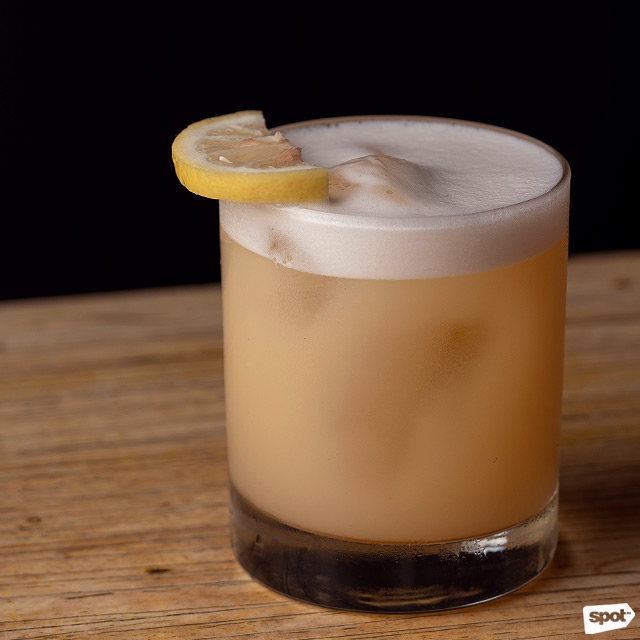 Apart from their drinks—which, regardless, are pretty damn downable—NoKal boasts a very good burger; the double-patty situation and buttery bread to it to add a sense of decadence, and pair really well with The Sex and the City (P300). It's a refreshingly fruity cocktail, but you'll feel the buzz of tequila later on. If you want to lean into the bread, though, get The Uptown Girl (P300). This has the familiar look and tang of an Old-Fashioned, but it's got an added sweetness from banana syrup.
NoKal is at 8464 Kalayaan Avenue, Poblacion, Makati City.
OTO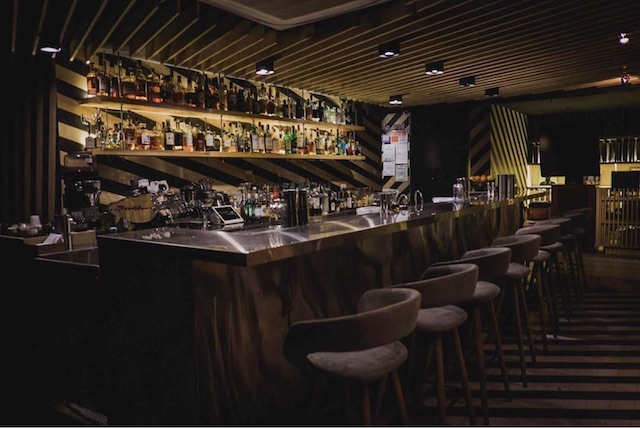 ADVERTISEMENT - CONTINUE READING BELOW
This place is your best bet if you'd rather lounge in your seat than actively socialize. OTO is an audiophile's haven, though you can't really place your expectations anywhere—there's a different genre that's front and center every night. But you can be as mercurial as the music and ask the barkeep to customize a drink for you right then and there. (And don't be afraid to ask about their booze collection!) If you need a solid starting point, though, the Breakfast Martini (P350) is made with gin, triple sec, lemon, and a homemade orange marmalade. And don't leave without trying the Char Siu Pasta (P300), a rich and creamy dish with bits of savory pork on top. Hey, you need some fat for all that alcohol to cut through.
OTO is at 5883 Enriquez Street, Poblacion, Makati City.
Añejo Crafted Cocktails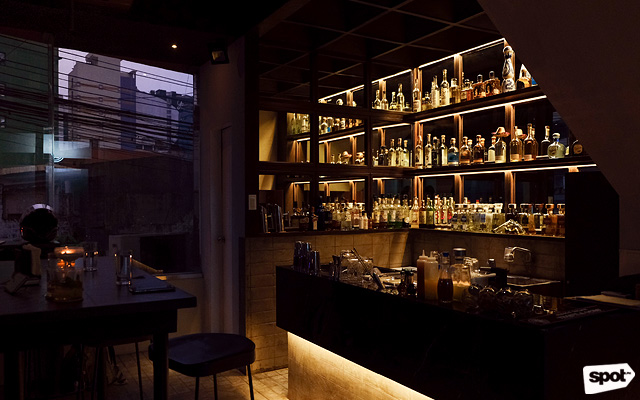 ADVERTISEMENT - CONTINUE READING BELOW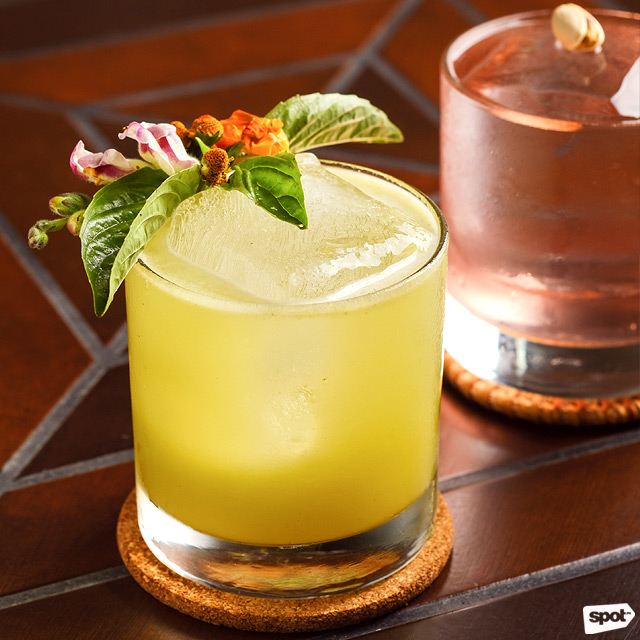 This is the place that will teach you how to enjoy what you drink, regardless of origin or appearance—a great example is Añejo's Claro (P350), a clarified milk punch that comes in a pretty pink. It looks dainty, but there are three kinds of tequila under the creamy coconut taste. More out-of-the-box is the Mayahuel (P500), named after the Aztec goddess of agave. Trust us when we ask you to eat the accompanying flower—it changes everything.
Añejo Crafted Cocktails is at G/F Mattheus Building, General Luna Street corner Pagulayan Street, Poblacion, Makati City.
Dulo MNL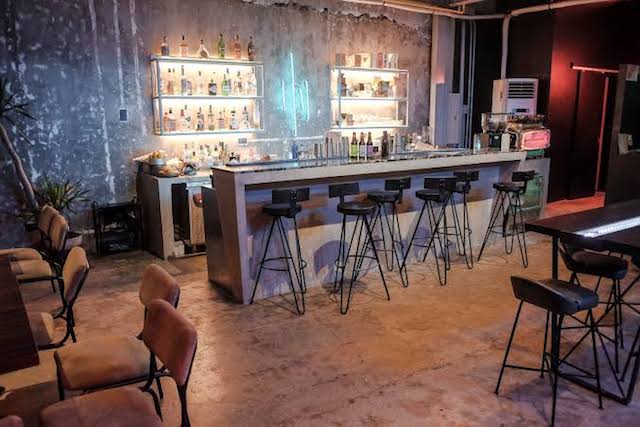 ADVERTISEMENT - CONTINUE READING BELOW
One of the unique things about Poblacion is that some of the bars and restaurants are, somehow, ideal for introverts. Dulo MNL is not one of those bars—there's always something going on, whether it's an event with a major alcohol brand, an art festival, or a drag show. It's aptly named, in that sense—you're always on the edge of something new. But the drinks are more than enough to draw you in, wherever you are on the social spectrum: The Grade 6 (P180) will take you back with its melon flavor and general fruity notes, but the Canvas (P300) is a fantastic spin on your old gin and tonic.
Dulo MNL is at 4992 P. Guanzon Street, Poblacion, Makati City.
Church/Mijo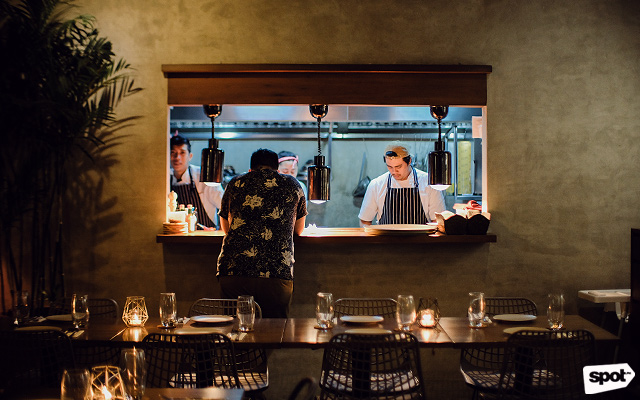 ADVERTISEMENT - CONTINUE READING BELOW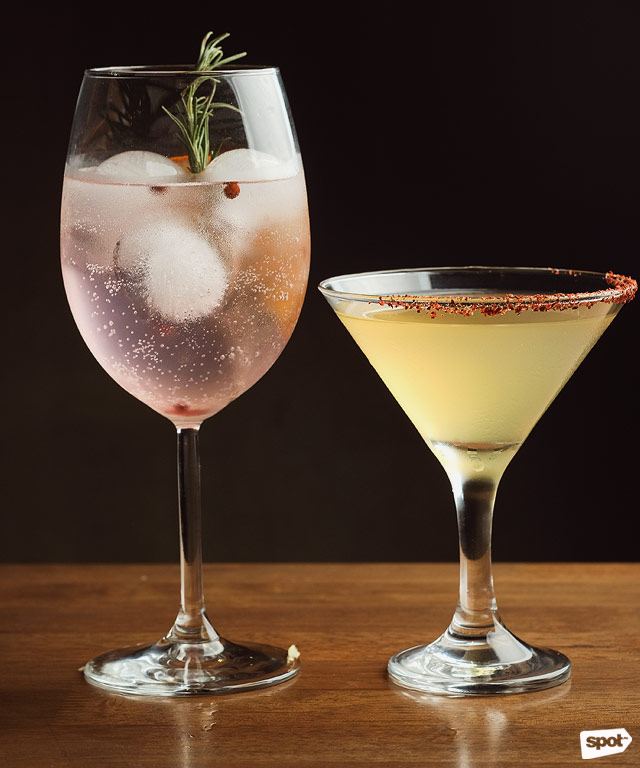 Is there anything funnier than saying, "I'm going to Church," when you mean the bar above Mijo? (Avert your eyes, parents.) You can order the grapefruit-infused Gin & Tonic (P250) for a floral, fruity twist on an old classic, but if you're really looking for something to make your head spin, the Spicy Margarita (P295) is your girl. She's made with agave nectar and labuyo, so you can't say you weren't warned. We're also recommending this place for the Spanish-Chinese-inspired menu: Don't pass up the Aligue Gambas (P395).
Church/Mijo is at 4897 P. Guanzon Street, Poblacion, Makati City.
Run Rabbit Run
ADVERTISEMENT - CONTINUE READING BELOW
If you've been good and did as you were told, Run Rabbit Run's all-alcohol menu should present no problem. But if you've been bad, well… we doubt you'd have made it this far. (It's literally one door down from Mijo, so if you've stumbled over that short distance, book a Grab and call it a night.) We can't recommend the Blood & Sand (P380) enough for its tart cherry notes and the zing of fresh orange juice. They've got a whole section of the menu dedicated to different versions of the classic G&T alone, so those who love the stuff are in for a treat.
Run Rabbit Run is at 4991 P. Guanzon Street, Poblacion, Makati City.
Joe's Brew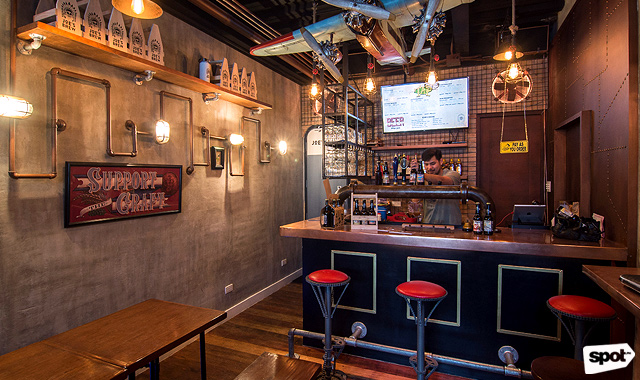 ADVERTISEMENT - CONTINUE READING BELOW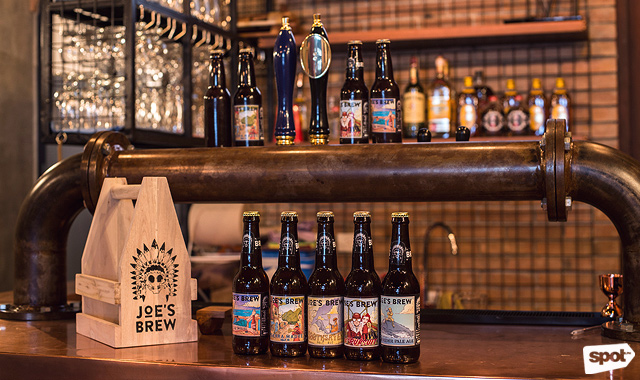 Local craft beer now has a special place in the heart of someone who frequents Poblacion, and for good reason: the selection is amazing. Joe's Brew has the advantage of good, fragrant flavors and being next to Holy Smokes, where you can get the best food to go with said beers. For carnivores, we recommend the Fish Rider (P160/350 ml, P260/550 ml) for its medium body and deep citrus aroma; it's perfect with a burger. For something lighter, maybe more floral, the Sierra Madre (P160/350 ml, P260/550 ml) cuts through fried food so well that you could probably keep eating all night.
Joe's Brew is at 5834 Matilde Street, Poblacion, Makati City.
Pedro Tap House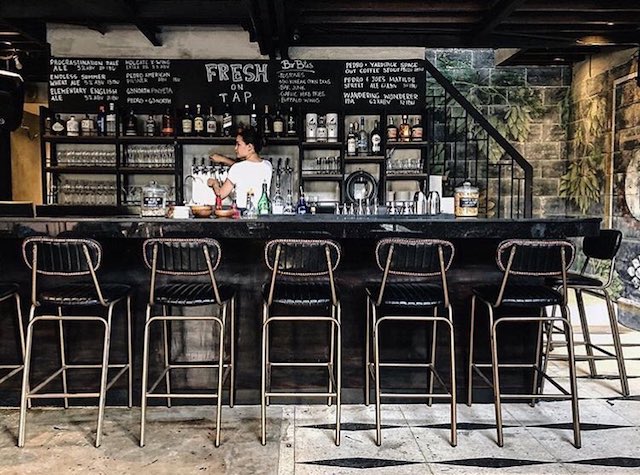 ADVERTISEMENT - CONTINUE READING BELOW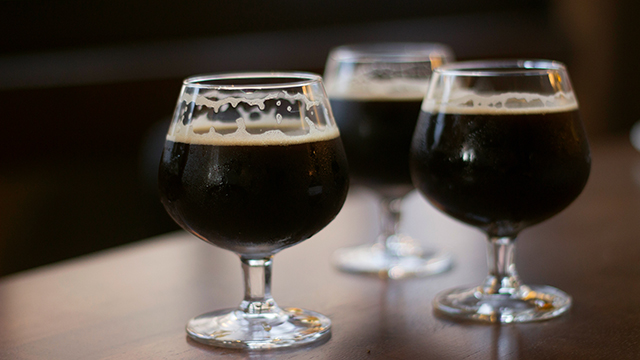 You're probably feeling a little out of it by now; we never said the name of the game this wasn't survival of the fittest. Pedro Tap House might be the most obvious pub of the lot, but it's a great place to wind down, largely due to their Space Out Coffee Stout (P185). This strange but wonderful love child of theirs with Yardstick's Golden Ticket Blend still raises some eyebrows, but trust us—the different modes of depth play together really well. If you're looking for something brighter, the Orange Creamsicle Ale (P185) is a citrusy-sweet yet tart treat.
Pedro Tap House is at 5910 Matilde Street, Poblacion, Makati City.
Share this story with your friends!
---
Help us make Spot.ph better!
Take the short survey
Load More Stories