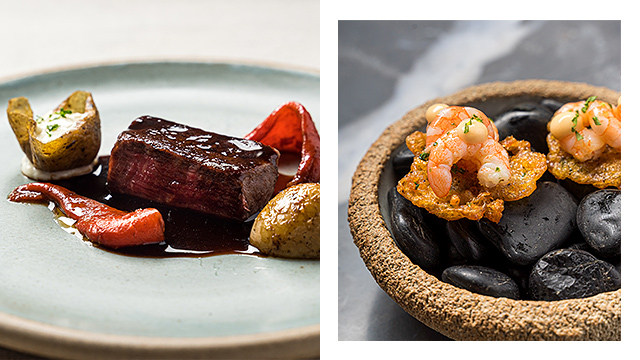 (SPOT.ph) The thing about food is that it goes way beyond being a mere means for fuel. Food can also be a signifier for memories and encounters—and in that same vein, food can be a medium to express and communicate those memories and encounters. Case in point: the stellar new (Re)Encounters tasting menu at Gallery by Chele, where celebrated chef Chele Gonzalez paints a picture of his life journey by way of stellar courses that showcase what the team does best.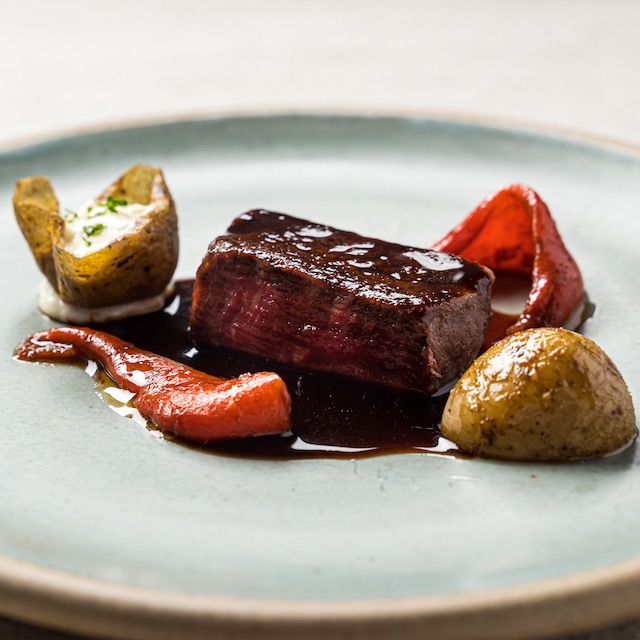 ADVERTISEMENT - CONTINUE READING BELOW
Fine dining spot Gallery by Chele wows with its new tasting menu that takes you on a flavor journey of Chef Chele Gonzalez's life experiences:
It's been two years since the pandemic set in and it's definitely had many of us yearning for a sense of normalcy—and Chef Chele Gonzalez is no exception. With that, the celebrated chef—whose repertoire includes working at some of Spain's best-known restaurants (including Nerua, El Bulli, and El Celler de Can Roca)—found himself going back home, to Cantabria in Spain.
"From summer to winter, I revisited my village in the North, in Cantabria," Gonzalez relays in a statement. "I was able to reunite with my family, my land, my heritage, and what I have known for most of my life as comfort food."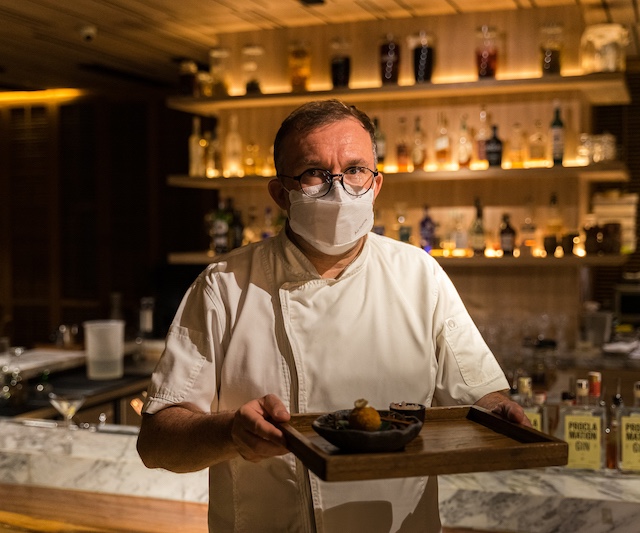 ADVERTISEMENT - CONTINUE READING BELOW
Recommended Videos
Over the course of the six months, Gonzalez got to relive memories of his former life and reconnect with loved ones—including his own mamá, who is now 89. "I don't know if I will ever have the opportunity to spend this much time with her again," shares the chef. "She was the woman who inspired my love of food. I made sure to enjoy every moment."
Notably, he also found himself missing Asian food (such as those from his time here in the Philippines—yet he was "excited" to rediscover each and every special dish from that part of the world in a different light. You'll find classic Spanish eats reimagined as contemporary dishes and bites, but also Filipino elements that fit right in the mix.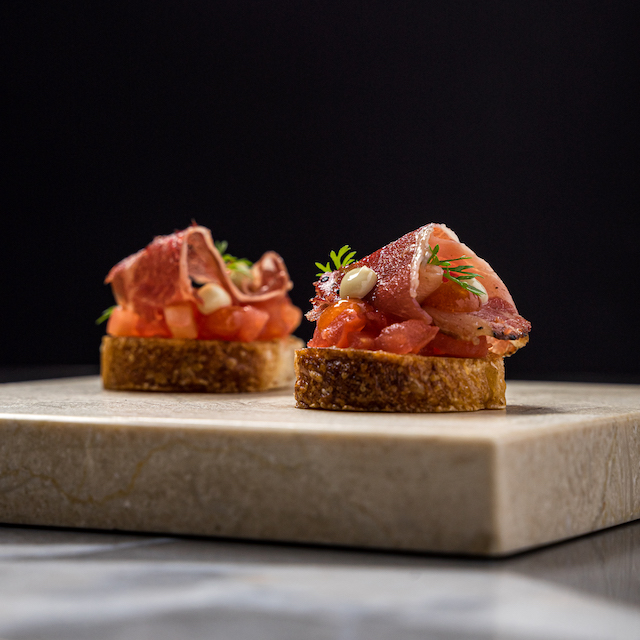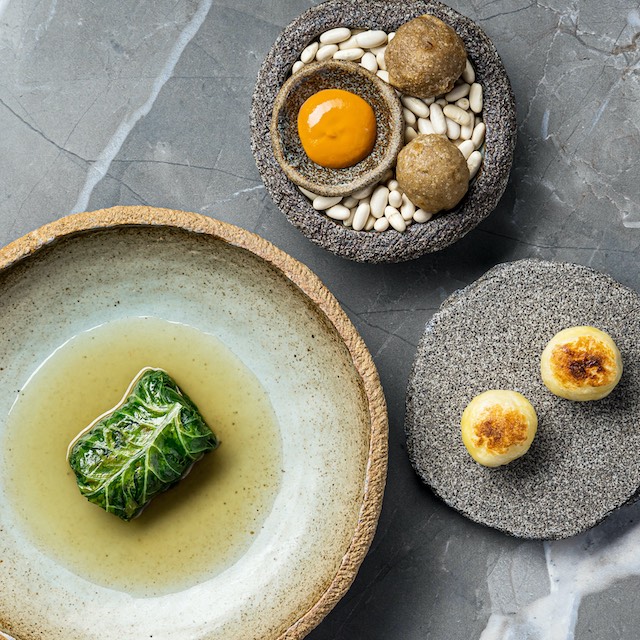 ADVERTISEMENT - CONTINUE READING BELOW
The (Re)Encounters tasting menu at Gallery by Chele is available as a six-course (starts at P3,400/head) or 10-course (starts at P4,400/head) affair, both available paired with cocktails, wine, or non-alcoholic beverages. Going through the menu can take between two to four hours to complete—and it's the kind of experience you'll want to savor every minute (and forkful) of, sans the rush.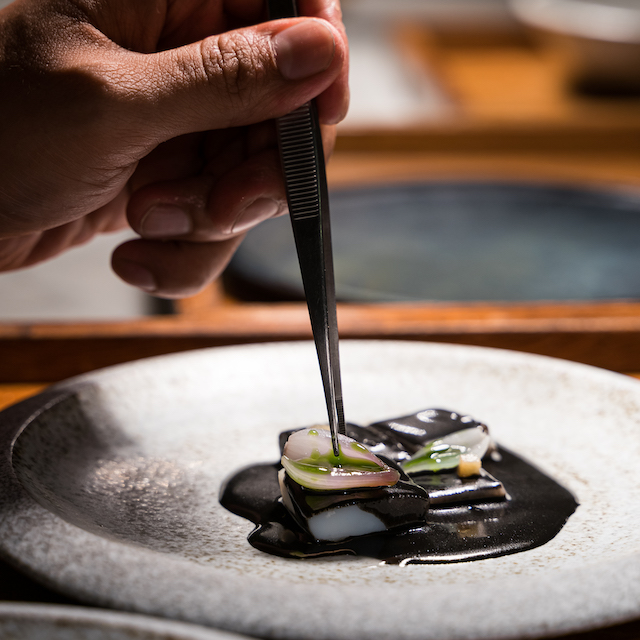 We had the opportunity to try the 10-course menu; note that though there are in essence 10 courses, there are also plenty of extras sprinkled around the menu that the total number you actually get is around 20. 
It's a real voyage—and it begins at the bar, where tables are decked with photos of the Cantabria region. A sangria-esque aperitif of Kalimotxo opens the journey, along with bites inspired by Gonzalez's early days in Cantabria: Rabas Bocadillos with deep-fried squid between miniature slices of brioche; Tortilla de Patata with potato foam, caramelized onions, and grated salted egg in a tart shell; Pulpo Gallega with grilled octopus, potato foam, and crisped-up tapioca; Gambas with shrimp and aioli on shrimp crackers; and Surprise Croquettes with the flavors and essence of Cebu lechon.
ADVERTISEMENT - CONTINUE READING BELOW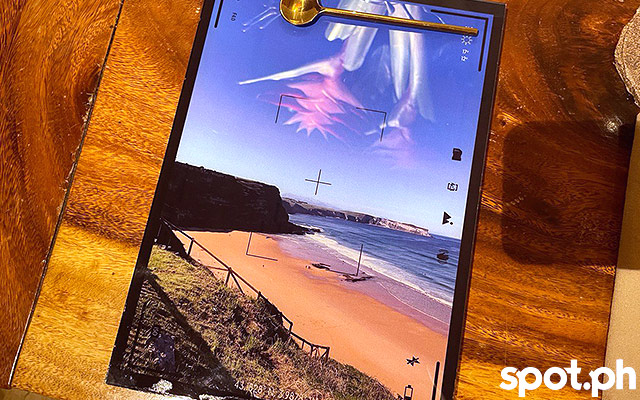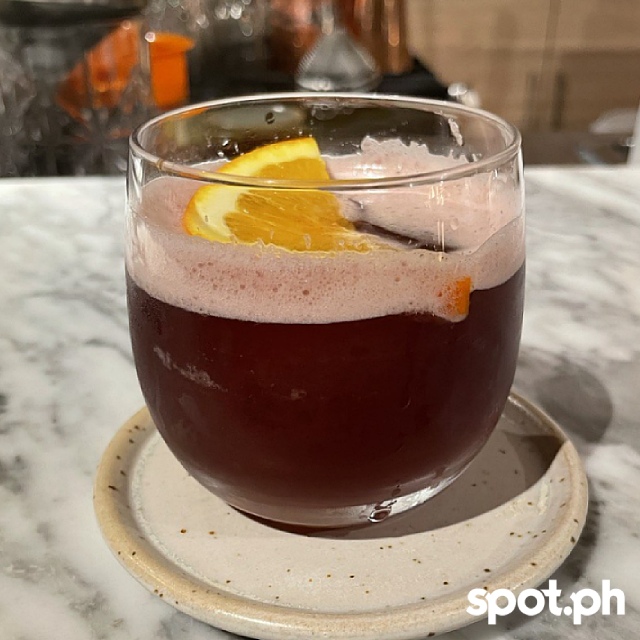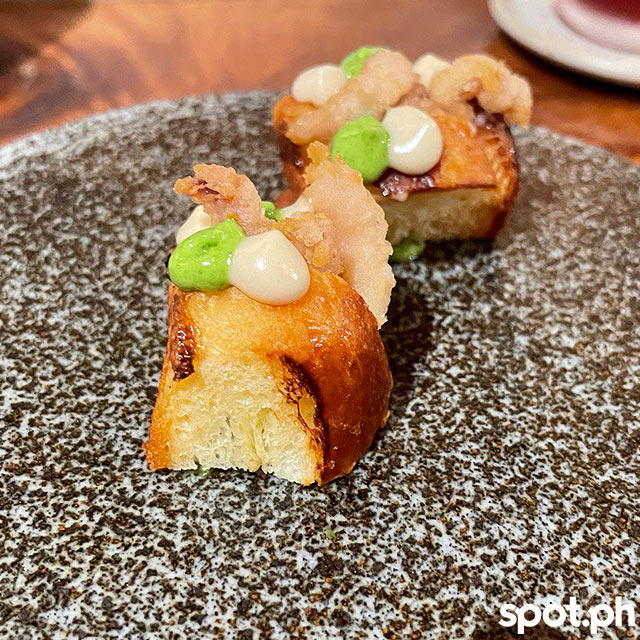 ADVERTISEMENT - CONTINUE READING BELOW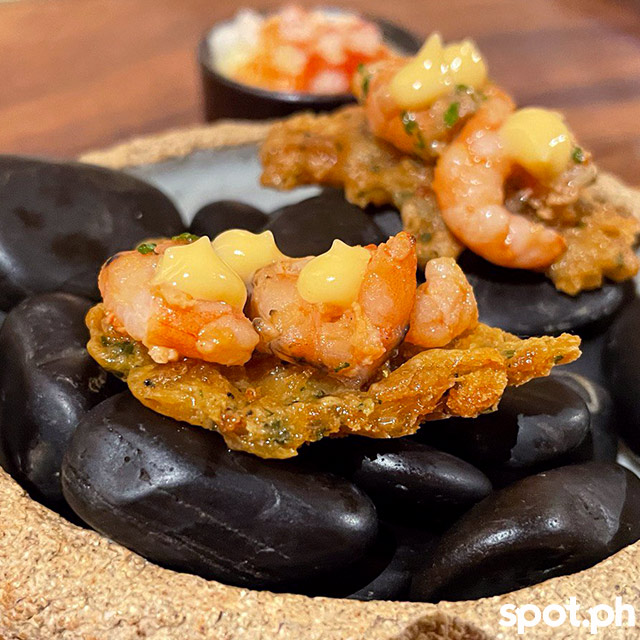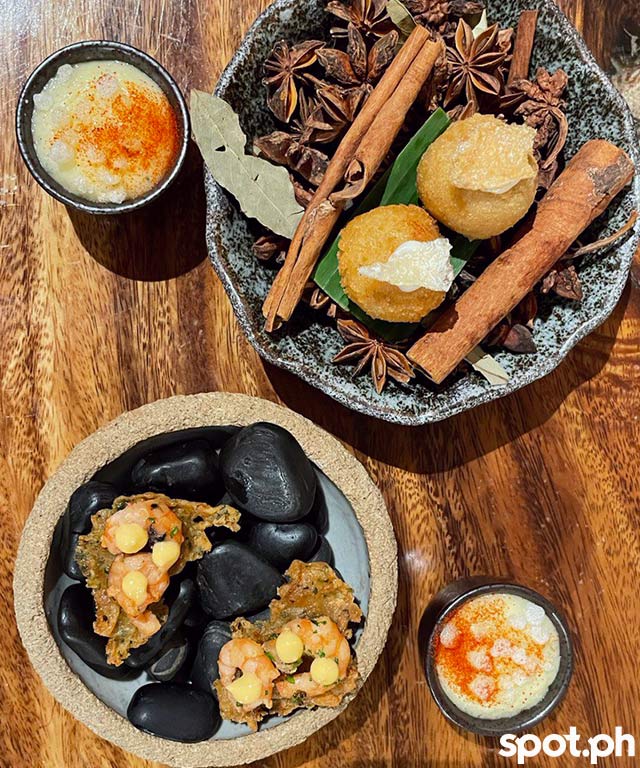 Among the highlights of Gonzalez's culinary track is his experience working at coveted restaurants Arzak and Mugaritz—both located in San Sebastian, to which the Re(Encounters) pays ode as well. We head to Gallery by Chele's private dining area and find a photo of the city's famed cathedral (taken by Gonzalez himself, we are told) on the wall—and two special bites on the table. The Blue Crab Meringue Canape takes inspiration from one of his mom's signature dishes, with light cubes of meringue topped with a creamy salad of juicy blue crab. A Pastrami Pintxos on the other hand showcases the great hand of the restaurant at making their own ingredients and components from scratch, in the pintxo medium San Sebastian is known for. In it is pastrami that's cured and smoked in-house on their own house sourdough—plus a bright tomato concasse, dill mayo, and tomato marmalade.
ADVERTISEMENT - CONTINUE READING BELOW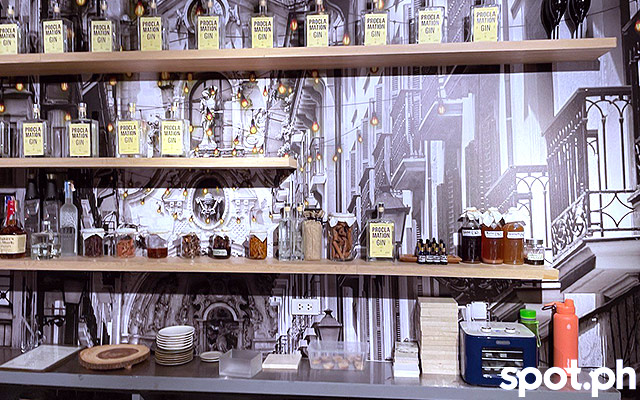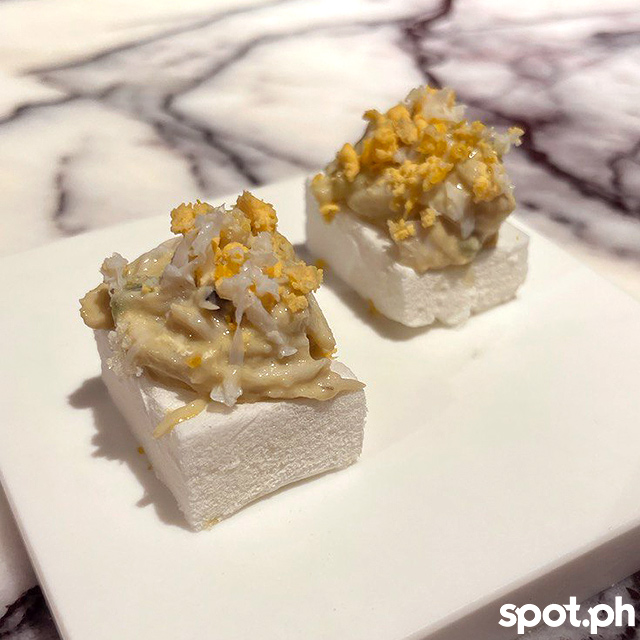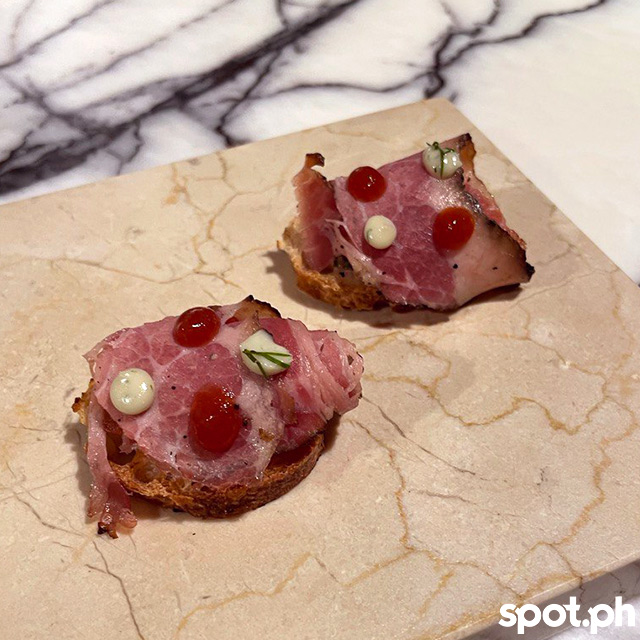 ADVERTISEMENT - CONTINUE READING BELOW
Amazing and impactful as the previous bites were these are mere preludes for what's to come—yup, we are ushered to the deck where the actual 10-course part of the menu officially begins. Kicking off the ride is the Raw, where succulent slices of cured tuna are matched with piparras and a sprightly scoop of gazpacho ice cream for a cooling contrast. The Pil Pil is their take on the classic Basque dish of the same name which traditionally uses bacalao, though Gallery by Chele instead employs bangus belly that's cooked just a tad while still retaining a softness within. The milkfish is paired with a creamy sauce that's slightly acidic, yet voluptuous on the tongue from its inclusion of collagen extracted from the fish's bones.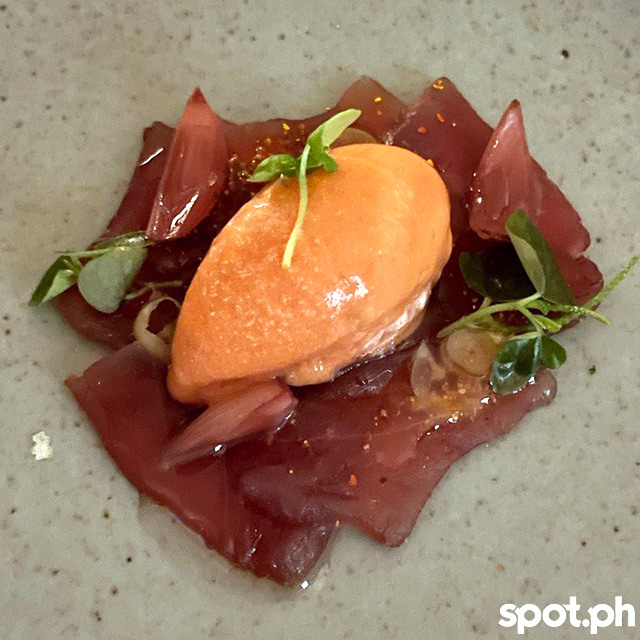 ADVERTISEMENT - CONTINUE READING BELOW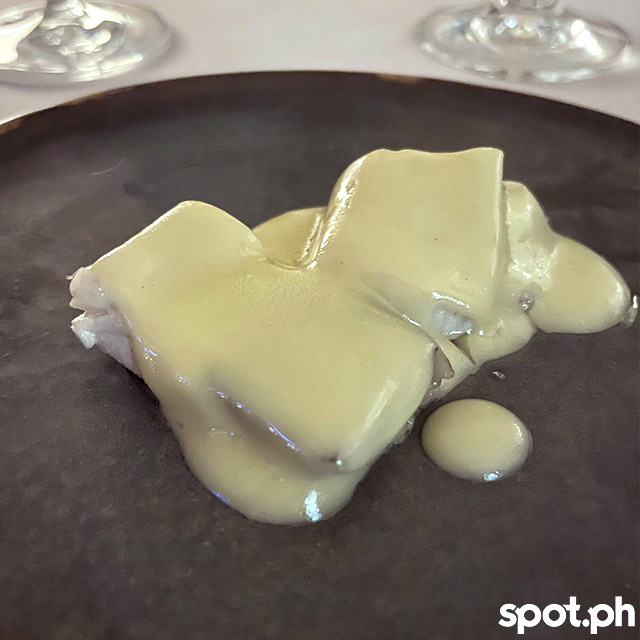 Based on the dish of the same name that was a staple at Chef Chele's house, the Huevos con Jamon is at once familiar with its winning flavor combo of ham and eggs—but also mind-blowing with the more modern expression it goes for. Here, organic eggs are poached just enough that they retain a runny yolk, and it's accompanied by a deeply savory beef truffle jus and crisped-up jamon Iberico. Snow peas add not only pops of color but also earthiness and a hint of sweetness to even out the more complex profiles of the other elements. (Pro tip: if you're getting the wine-pairing option, this course, in particular, is a real treat as the bright yet woody Amontillado Sherry it's paired with makes for a phenomenal sidekick.)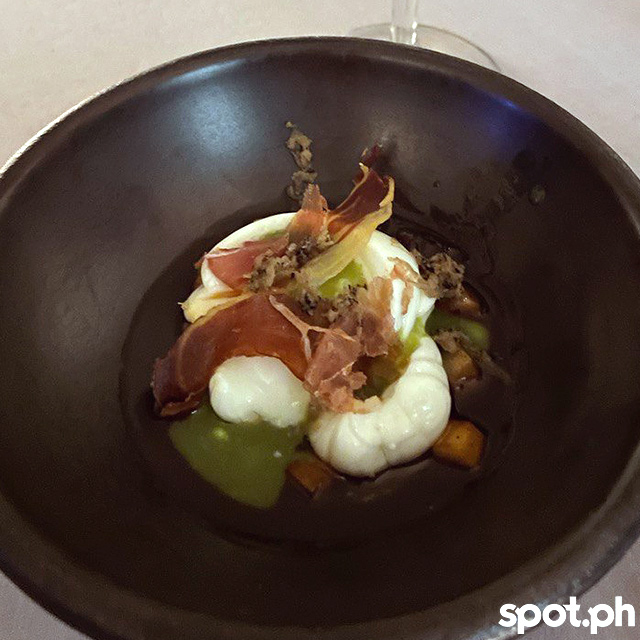 ADVERTISEMENT - CONTINUE READING BELOW
The Hybrid—a spinoff of classic calamares en su tinta—features squid, in an inky sauce that takes inspiration from two styles of adobo: the sweeter Spanish style, and the more acidic Filipino style. On the lighter and zingier end of the spectrum is the Salsa Verde, featuring maya-maya fish and steamed sayote (yup, it works!). Though relatively neutral in flavor, these elements are brought to more vibrant heights with a sauce of white wine, fish stock, and parsley—which catches the eye with its emerald hue, and the tongue with its zesty flavor.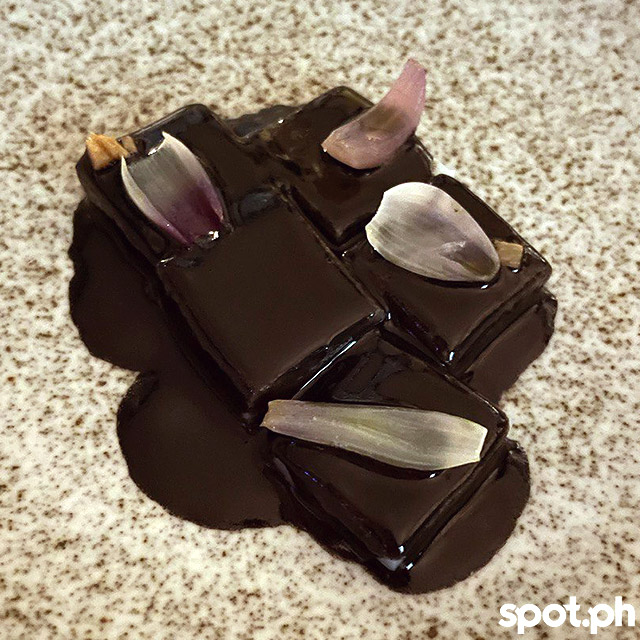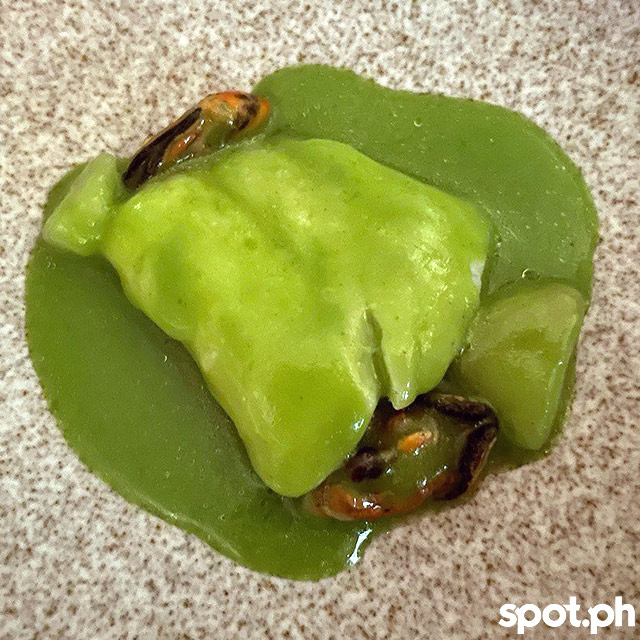 ADVERTISEMENT - CONTINUE READING BELOW
Things go in a hearty direction once again with the Montañes, Gallery by Chele's reinterpretation of the Cantabrian mixed-meat and bean winter stew known as cocido montañes. A leaf of kale ingeniously serves as a wrapper for this parcel of a course—and as you poke your fork and knife through you're met with an uber-tender mix of cooked and shredded pork, chicken, and beef. Partners-in-crime include the Chorizo Brioche and Morcilla Bonbons—both tiny in size yet ultra-mighty in flavor. To keep things vivacious, a palate cleanser dubbed the Macedonia follows; this is inspired by the Spanish fruit salad of the same name, albeit expressed as a scoop of calamansi sorbet garnished with strawberries and pomelo.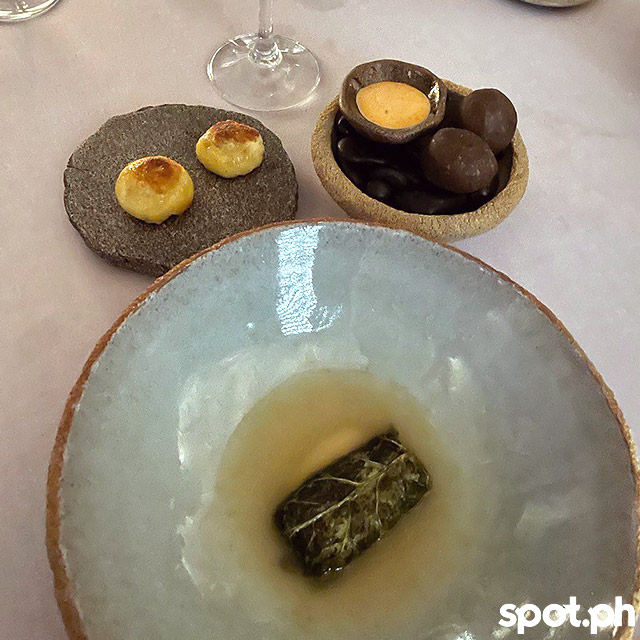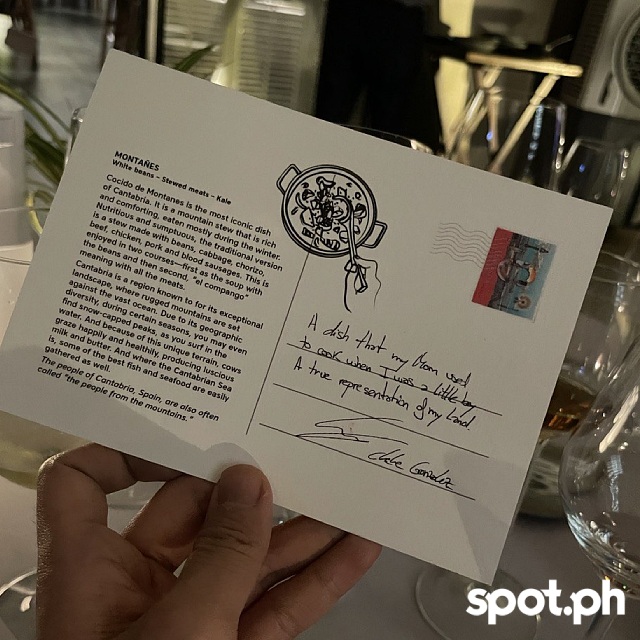 ADVERTISEMENT - CONTINUE READING BELOW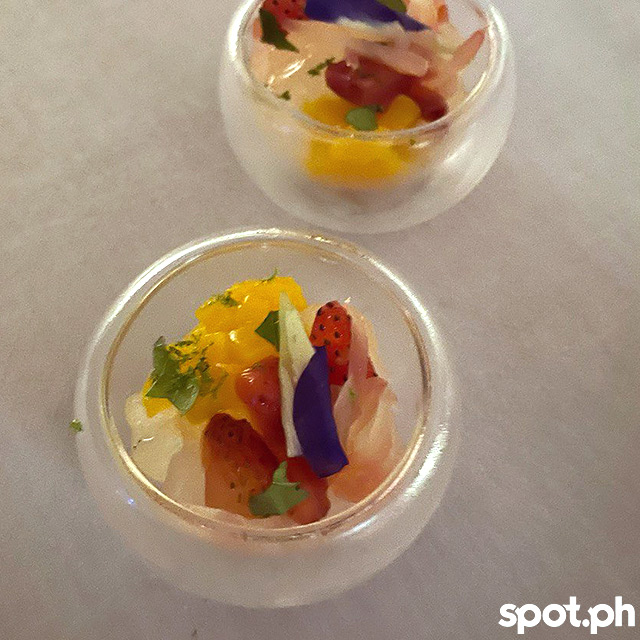 It doesn't take too long, however, before the star of the night is served. Make way for the Txuleta—a course of steak that's grilled such that it's charred and crusty on the outside, yet totally juicy within. Bell pepper confit makes for a sweet-earthy contrast, while potato foam, parsley, crispy potato skin, and beef jus serve to accentuate the meaty flavor of the steak without taking over.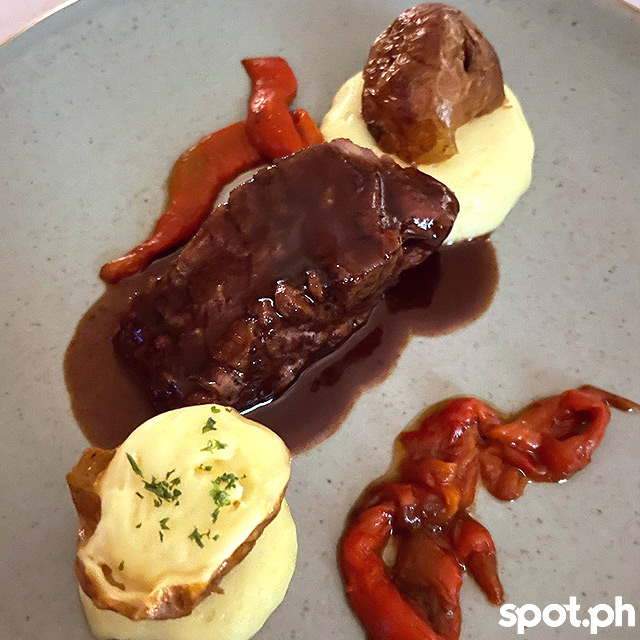 ADVERTISEMENT - CONTINUE READING BELOW
The shift to the sweet realm starts with the Sobao, another course inspired by a Spanish classic—in this case the Cantabrian sponge cake known as sobao pasiego. A buttermilk cake—seemingly soaked in milk a la tres leches (Cantabria is famed for its dairy products after all) and given a citrusy lift—takes center stage here. Keeping it company is a compote of forest berries and a quenelle of "burnt" ice cream that adds toasty depth to every forkful. Following its footsteps is the Burnt Basque Cheesecake, featuring the famed Basque-style cheesecake Gonzalez makes under Chef Chele's Kitchen (which happens to be one of our absolute favorites in Manila), which lent earthiness and depth with chantilly cream and grated truffle on top.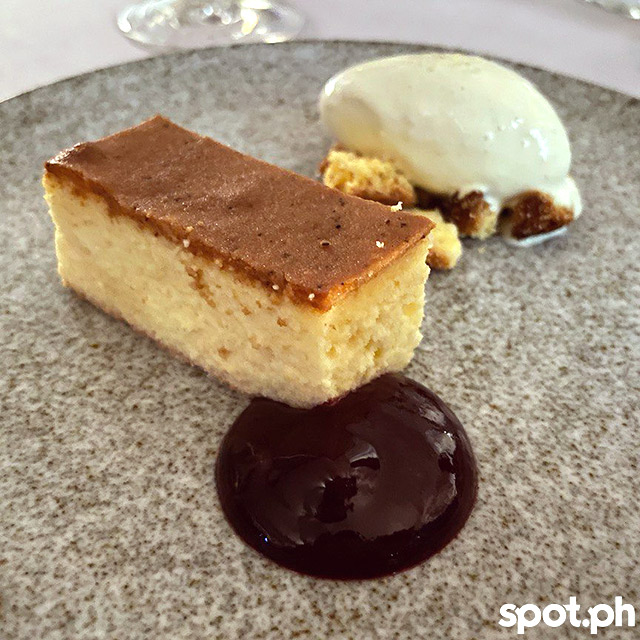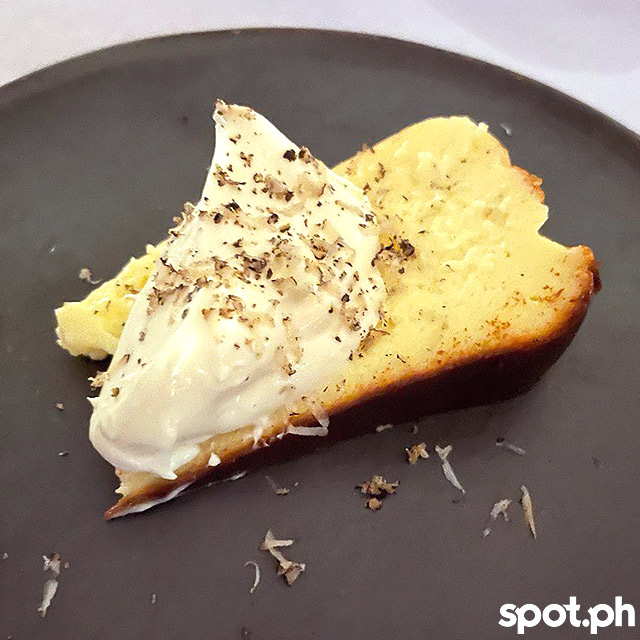 ADVERTISEMENT - CONTINUE READING BELOW
What follows is the even more deeply personal Memory course, which begins with the team placing a cylindrical lamp showing photos of Chef Chele with his family. This dynamic dessert features a trio of bites, all clever spinoffs of sweet treats prepared by Gonzelez's mom in Spain: the citrusy-spiced Sago con Leche, the cassava cake-esque Quesada, and the Corta de Leche Flan that brings to mind a crisp-creamy ice cream sandwich.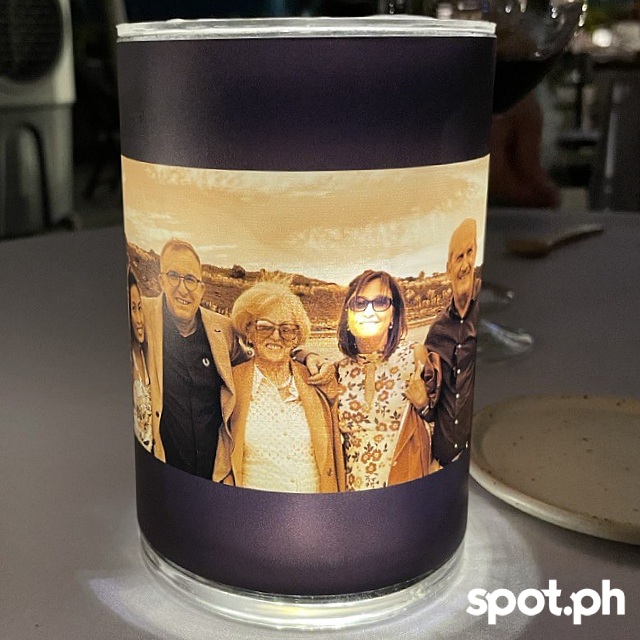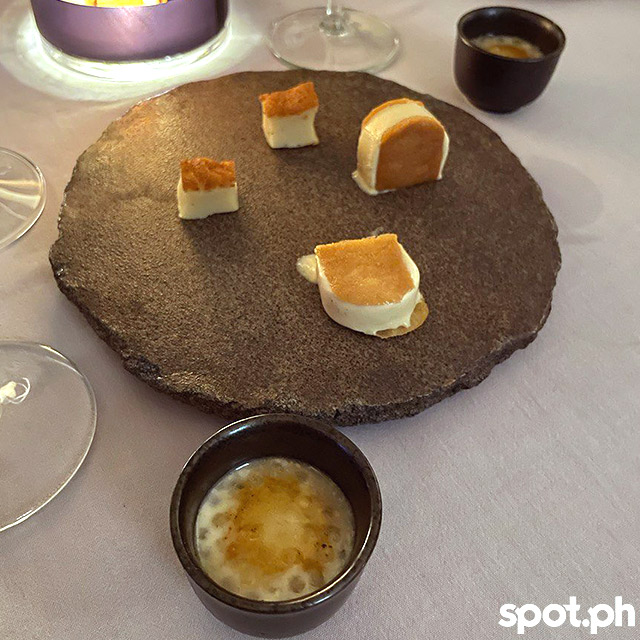 ADVERTISEMENT - CONTINUE READING BELOW
Summing up the Re(Encounters) menu is a challenge—but more than a menu, it's truly a peek into the human and personal side of the celebrated chef. "I feel both eagerness and a deep honor as I take this opportunity to bring part of my Spanish heritage back for Gallery by Chele patrons to enjoy," Chele relays. To say they are successful in this goal is an understatement. The restaurant, ICYMI, was recently also named among the best restaurants in Asia for 2022—and with the seamless way they fuse personal elements with creativity and excellent culinary know-how in the menu, we say they deserve all the accolades.
Hey, Spotters! Check us out on Viber to join our Community and subscribe to our Chatbot.
We are now on Quento! Download the app and enjoy more articles and videos from SPOT.ph and other Summit Media websites.
Share this story with your friends!
---
Help us make Spot.ph better!
Take the short survey
Load More Stories