10 Best Tasting Menus in Manila Right Now
Take your senses on a culinary journey.
(SPOT.ph) Tasting menus, a.k.a. dégustations, can polarize. Some people dismiss them as pretentious (especially considering there are times that, glitz aside, they just leave you hungry)—but when done right, they're a great way to showcase a chef's creativity and diversity, as well as highlight the ingredients native to a particular location. A good number of tasting menus have popped up in Manila in recent years, pointing to the vast growth of the Philippine dining scene; from remixed Japanese-inspired creations to modern takes on Filipino cuisine, there is no shortage of culinary experiences to be had in these parts.
Here are 10 tasting menus in Manila to add to your list of must-tries:
Mecha Uma
Open since 2014, Sensei's Chef Bruce Ricketts shows off his full culinary prowess at this BGC establishment. Their tasting menu (P4,150/head) takes a cue from the Japanese art of omakase (a.k.a. "I'll leave it up to you"), where full control is put in the hands of the chef, and diners get to watch Ricketts and the team prepare the dishes right before their very eyes. Aside from taking a page from the cuisine itself, Mecha Uma employs seafood and other ingredients imported straight from the Land of the Rising Sun to concoct out-of-the-box creations like the Oyster Somen, or poached Japanese oyster with yuzu, chocolatito tomatoes, cucumber, seaweed gel, somen noodles, and citrus broth; and the Tamago Tart, custard-style tamagoyaki with an aonori crust, egg yolk jam, and ikura. The tasting menu changes frequently (even on a daily basis, at times), depending on the season and on what's available—so keep an open mind.
ADVERTISEMENT - CONTINUE READING BELOW
Mecha Uma is at G/F RCBC Savings Bank Corporate Tower, 25th corner 26th Street, Bonifacio Global City.
Toyo Eatery
Filipino food gets a contemporary makeover at Toyo Eatery, headed by Chef Jordy Navarra—whose impressive resume includes having worked for The Fat Duck in the U.K. and Bo Innovation in Hong Kong. Awarded the Miele One to Watch award in 2018 and number 43 on the 2019 50 Best Restaurants list, Toyo Eatery takes Philippine ingredients and techniques and marries them with the team's culinary know-how to produce inventive dishes you won't find anywhere else. Though their creations aren't necessarily patterned after Filipino dishes, they nonetheless echo our cuisine's philosophy, employing locally sourced produce, fermented components, and tart and briny flavor profiles. The Tasting Menu (P2,900/person) gets you eight courses, among which are the Mackarel with coconut vinegar, onions, pickled cucumbers, and galunggong; and the ingenious Tortang Talong with shrimp and crab meat, served with homemade Banana Ketchup that's made with banana peel vinegar, aged bananas, tomatoes, and chilis. True to Filipino tradition, their tasting menu comes with rice, in the form of their Silog—an umami-packed bowl of sticky rice topped with an egg yolk and fish or pork cracklings.
CONTINUE READING BELOW
Recommended Videos
Toyo Eatery is at Karrivin Plaza, 2316 Chino Roces Extension, Makati City.
Hapag Private Dining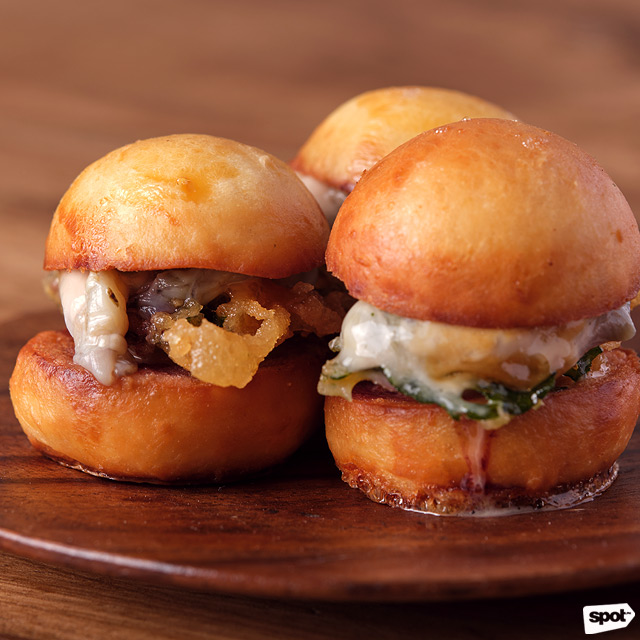 Semi-hidden in the Katipunan Avenue extension, Hapag Private Dining is the haven where chefs Thirdy Dolatre, John Kevin Navoa, and Kevin Paolo Villarica pay ode to Filipino classics. They've taken the dishes you had growing up—laing, binagoongan, even kare-kare—and reworked them in different forms, while maintaining the familiar flavors that keep them close to the Filipino heart. The eight-course tasting menu (P2,500/person) has a lineup that includes dishes like bistek in the form of a tender rib-eye steak and bistek jus, served with an onion puree and crispy onion strings (it comes with rice—take note, hungry diners); and crispy squid-ink laing balls that are as inventive as they are memorable.
Hapag Private Dining is at 201 Katipunan Avenue, Project 4, Quezon City.
Gallery by Chele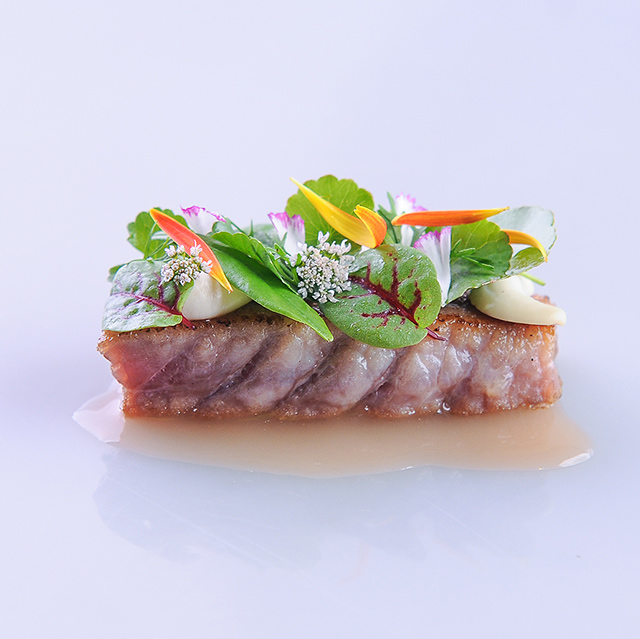 ADVERTISEMENT - CONTINUE READING BELOW
VASK Tapas Room and Gallery VASK closed down for renovations in 2018, only to make way for Gallery by Chele—its dressed-down counterpart that maintains its modern approach to cooking but shines the light on ingredients from the Philippine soil. Chef Chele Gonzalez may be Spanish, but his heart is practically one with Filipinos, having done extensive research on indigenous Filipino ingredients—many of them, long-forgotten in the modern world. What you get are dishes that aren't quite Filipino, yet pay respect to Filipino tradition, presented in a chic, laid-back manner that's perfect for enjoying with a cocktail or two. Their tasting menus (P2,600/head for five courses, P3,600/head for nine courses) make for an experience that is as tasty as it is educational. Standout courses include the Pearls, with scallops on a white cashew milk canvas and brightened with lime; and the Turf, with baby-soft beef tenderloin underlined with earthy laing cream and tart hibiscus. Gallery by Chele also offers a vegetarian version of their tasting menu (P2,200/head for five courses, P2,995/head for nine courses).
Gallery by Chele is at 5/F Clipp Center, 11th Avenue corner 39th Street, Bonifacio Global City.
Stvdio Lab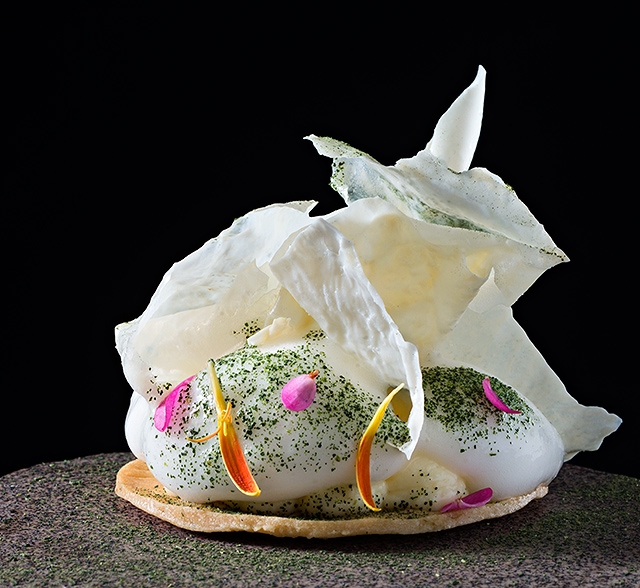 ADVERTISEMENT - CONTINUE READING BELOW
Stvdio Lab is the extension and R&D kitchen of Gallery by Chele—but more than that, we'd call it its crazier, more experimental sister. Essentially a studio located beside the said restaurant, and housing the ADVICHE consultancy group made up of Cyril and Pierre Addison, Chef Carlos Villaflor, and Chef Chele Gonzalez, Stvdio Lab is where Gonzalez plays with local ingredients in ways only limited by his imagination—such as making kombucha vinegar with cacao, or Roquefort cheese with peanuts and coconut. Every month, the group holds two "Chef's Tables" that each follow a different theme, and one "Wine Table" that focuses more on the said beverage (prices and number of courses may vary)—so keep your eyes peeled on their social media accounts.
Stvdio Lab is at 5/F Clipp Center, 11th Avenue corner 39th Street, Bonifacio Global City.
Linamnam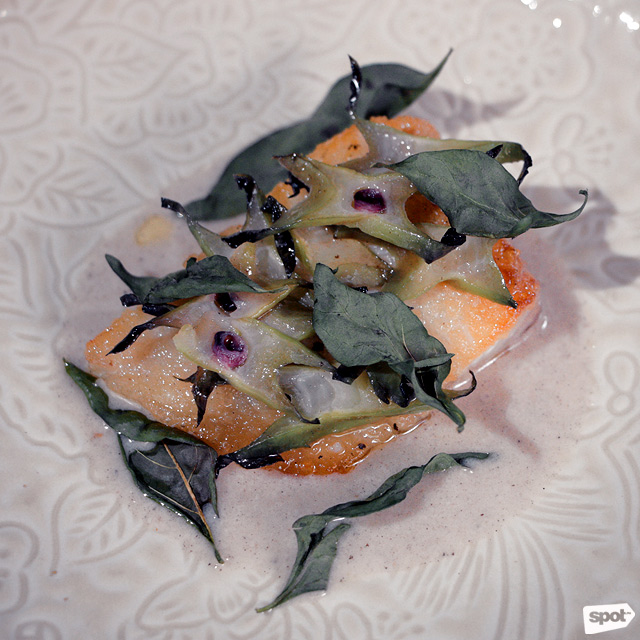 Chef Patrick "Don" Baldosano has been cooking since he was 12 years old, and has worked for the likes of Toyo Eatery and Locavore. Linamnam is his relatively new playground, where Baldosano takes inspiration from Filipino ingredients to create new dishes like the Talakitok with the eponymous fish, coconut cream, and thin slices of sigarilyas; or the Squid sa Sinigang with slices of seared squid served with guava that was fermented for two months—in a setting that's as unpretentious as you can get: Baldosano's very own backyard. Available by reservation only from Wednesdays to Sundays, a meal is composed of 16 courses, each featuring different flavor profiles that take you on a vast culinary journey without losing touch with its Filipino roots. Note that the menu changes on a regular basis, so you'll always have a reason to go back.
ADVERTISEMENT - CONTINUE READING BELOW
Linamnam is at 31 Greenvale 2, Marcelo Green Village, Parañaque City.
Beso Beso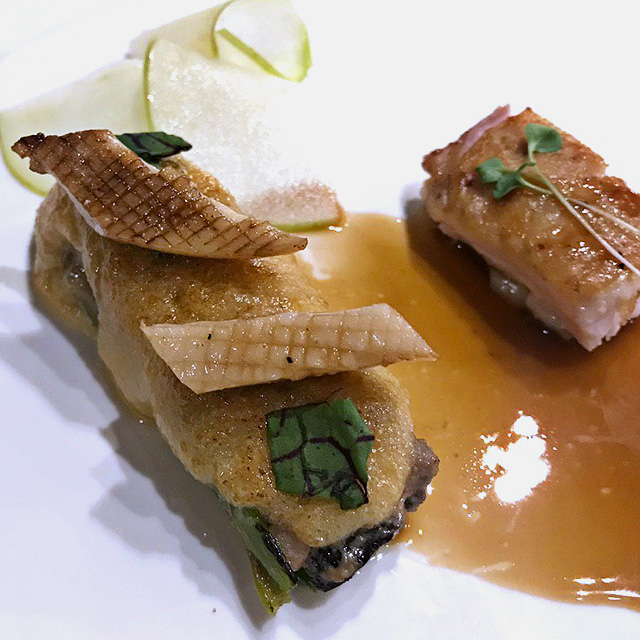 We've previously hailed the food at Beso Beso, Chef Rob Pengson's relatively new then-tapas place formerly located at Poblacion, Makati—it's part of our 2019 50 Great Restaurants list, and we couldn't recommend their Pork Trotter Croquettes enough. The restaurant has since moved to Chino Roces Avenue Extension, fronting a new Filipino-European identity, where they take local flavors out for a contemporary spin. Along with that, they've also released a new tasting menu (P3,500/person), which features courses like the Dirty Ice Cream, a miniaturized sorbetes-like bite with cured foie gras tocino mousse, Baguio strawberries, and a chia seed-coconut cone; and the Relleno, a flavor bomb featuring a crab shell stuffed with a mixture of crab, crab fat, salted egg, corn, and seaweed.
Beso Beso is at 2/F Aleanza Institute of Arts, Autometics Center, 2257 Chino Roces Avenue Extension, Makati City.
ADVERTISEMENT - CONTINUE READING BELOW
Helm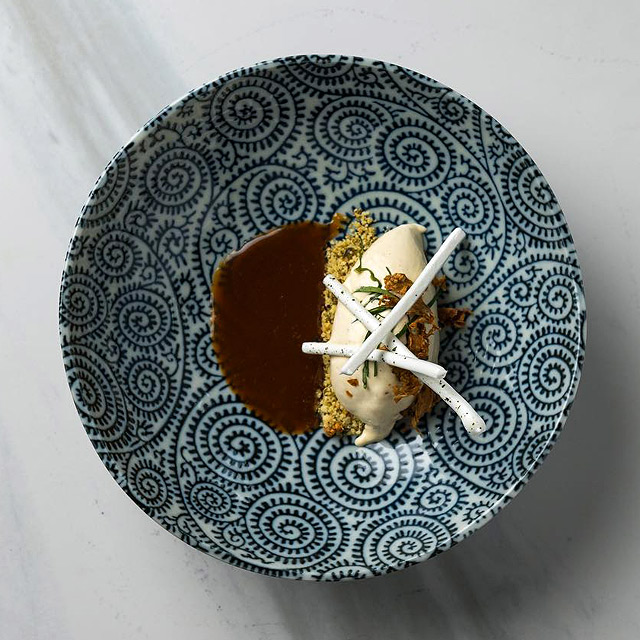 Experimentation is the name of the game for Chef Josh Boutwood, and he puts his best culinary foot forward here at Helm. The 10-seater eatery offers a menu with around 10 or more courses (P4,090/person) that changes according to the seasons—that is, every four months—and uses seasonal ingredients. Boutwood employs just about every culinary trick in the book to create his magnum-opus dishes, grilling, smoking, cooking sous-vide, preserving and fermenting produce, curing and aging meats, and joining elements together in unexpected ways—think spring lamb with potatoes, caviar, and smoked cream; or mango, coconut, Cordillera rice, crab, and crab fat pasta with shiso leaf oil. Of course, part and parcel of the Helm experience is having Chef Boutwood explain the dishes right in front of your eyes, maybe crack a joke or two in between, for an experience that's as intimate as it is topnotch in flavor.
ADVERTISEMENT - CONTINUE READING BELOW
Helm is at Arya Residences, McKinley Parkway, Bonifacio Global City.
Metronome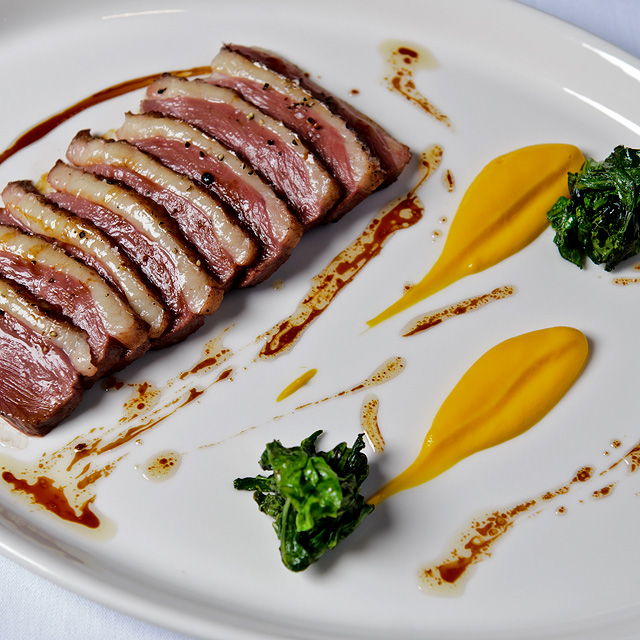 Having graduated from the École Grégoire-Ferrandi in Paris and worked for no less than the late Joël Robuchon, Chef Miko Calo shows off the culmination of her vast culinary experiences at Metronome. The Robuchon influence is evident in Calo's heavy leanings on classic French techniques, but as applied to local ingredients, and given a more modern yet casual touch. Metronome's seven-course tasting menu(P3,800) features courses like the Hamachi with pacific yellowtail, pink radish, tomato coulis, and kabayawa; and the Duck Magret, seared duck with an orange and rosemary reduction, mustard greens, carrot and ginger purée, and potato purée. That potato purée, by the way, is by no means just a potato purée; velvety-smooth, buttery, and practically melt-in-your-mouth good—it could very well be a course all on its own.
ADVERTISEMENT - CONTINUE READING BELOW
Metronome is at The Grand Midori Makati, Bolanos Street, Legazpi Village, Makati City.
Metiz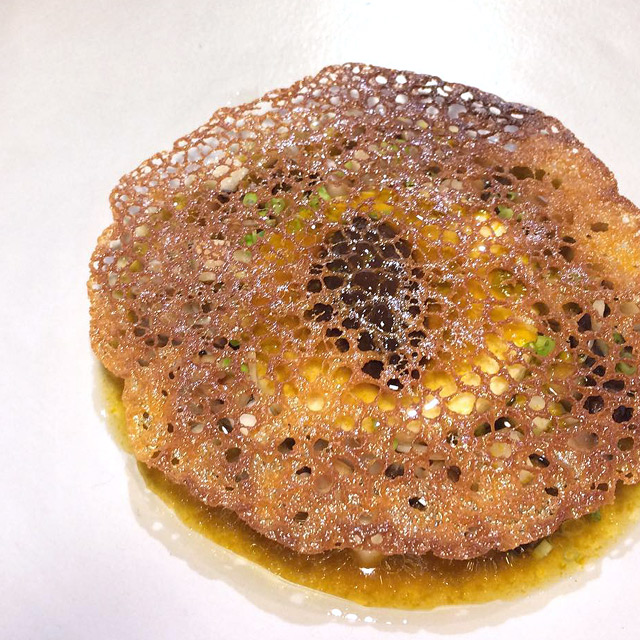 Owned by French-Filipino Chef Stephan Duhesme (who has worked for the likes of Purple Yam in New York, Gallery by Chele, Matsunozushi in Tokyo, and more), this relative newcomer has been poised as the next big thing. Duhesme enjoys playing with local ingredients and frequently employs fermentation, producing culinary elements like their Kalinga rice buro, lacto-fermented kalabasa juice, and their many vinegars (made with fruits like banana and guyabano!). Rather than rely on a fixed menu, Metiz goes the carte blanche route, where the chef has free reign to concoct dishes as he pleases based on what's available—which means their lineup can change on a daily or weekly basis. Still, you can see the heavy influence of Filipino flavors, with previous creations that include catfish with mustasa, papaya buro, liver sauce, and guava jam; and hump roast and tendon with sour orange, peanuts, bagoong with fermented tomato and beef fat, green langka, and kamote tops. The price and number of courses varies, but you can always be assured of an eye-opening experience.
ADVERTISEMENT - CONTINUE READING BELOW
Metiz is at Karrivin Plaza, 2316 Chino Roces Avenue Extension, Makati City.
Share this story with your friends!
---
Help us make Spot.ph better!
Take the short survey
Load More Stories