(SPOT.ph) With the rise of technology, it's gotten easier to move from one thing onto the next, but coupled with the speed of change is the desire to revisit trends and moments of the past. It's reflected in a lot of things—'90s fashion making a comeback, the way an old familiar flick always has your back on a rainy day, and even in the games you used to play.
Included in that nostalgia list is music, and while streaming is the name of the game nowadays, there's still a community of people invested in the olden ways of storing, playing, and distributing music: the vinyl record. On July 13, Satchmi held their annual Vinyl Day at Green Sun, Makati, an event that celebrates music and vinyl culture. Though trends come and go, the event is proof that while the local music scene moves forward, it does not forget its roots.
ADVERTISEMENT - CONTINUE READING BELOW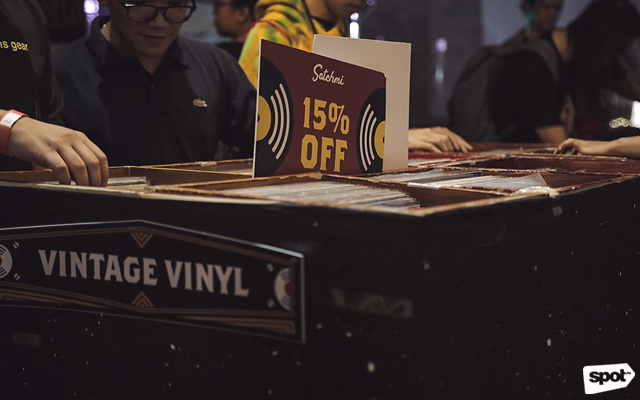 Apart from scoring great deals and discounts on Satchmi's Motorino record players and their comprehensive selection of vinyl records, the event was also a convergence of local music talent, both established and up-and-coming. We got to witness them perform their magic on stage and entertain the crowd with their songs and refreshing energy.
ADVERTISEMENT - CONTINUE READING BELOW
Recommended Videos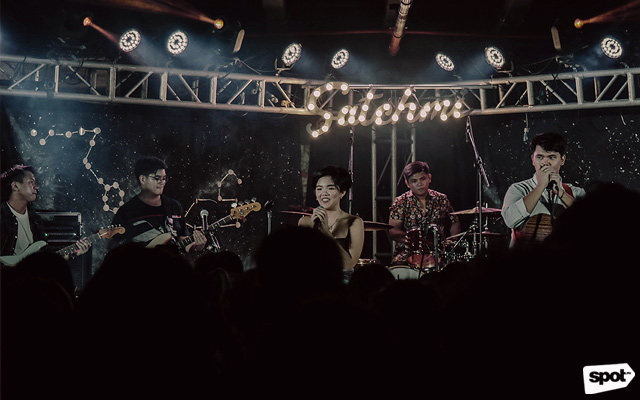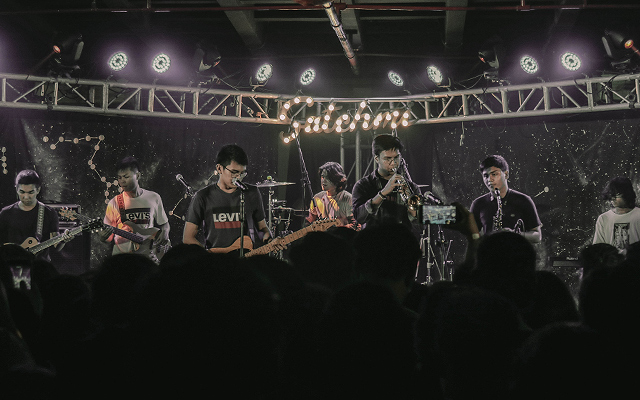 ADVERTISEMENT - CONTINUE READING BELOW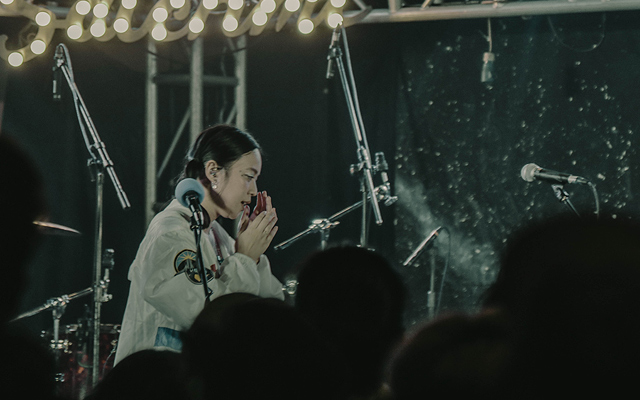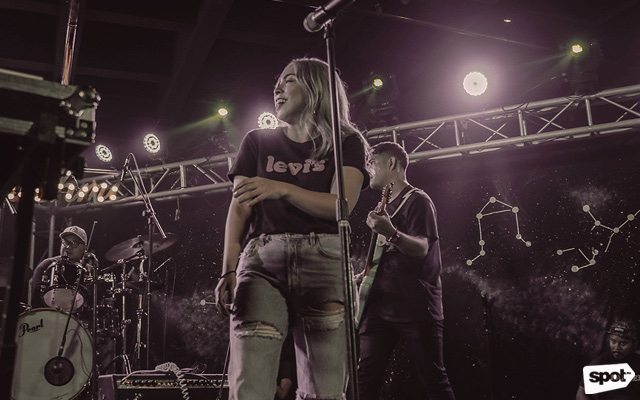 ADVERTISEMENT - CONTINUE READING BELOW
As much as artists live and breathe their music, there's also a part of them that exists once they've stowed away their instruments, let go of the mics, and descended from the stage. In between performances, SPOT.ph got to chat with solo act I Belong To The Zoo and bands Munimuni and Autotelic, who share what it's like being a Filipino artist in this day and age.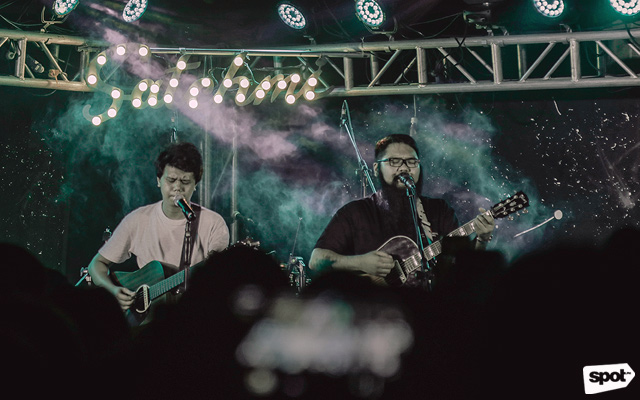 ADVERTISEMENT - CONTINUE READING BELOW
Argee Guerrero, or as he introduces himself, I Belong to the Zoo, had a pretty straightforward beginning—he started writing songs in his bedroom, just as an outlet, and considered releasing them anonymously. But he had a few friends listen to them and eventually started getting invited to shows. He's been at it since and is now known for his gut-wrenching songs that hit close to home. He'd give Antoinette Jadaone a run for her money in the hugot game.
As much as he's known for his familiar songs as a solo artist (we bet you've heard of "Sana"), he's still looking to expand into a band, but it has its own trials. "'Yong mga ibang friends ko ngayon, may mga iba na ring banda so I don't want them to lose their bands."
But nothing quite matches the struggles he's gone through as a person. "Siguro the experience behind the songs, I can probably live without [them]," he laments, suddenly reminded of the heartbreaks that inspired his tracks. "But if I don't experience the songs, wala akong masusulat," he follows up with a lighthearted chuckle.
ADVERTISEMENT - CONTINUE READING BELOW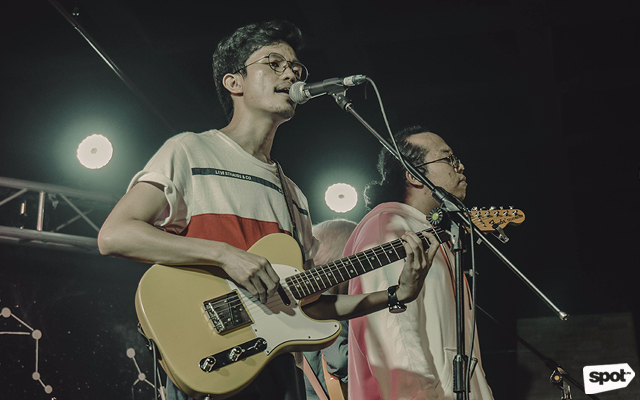 Indie-folk band Munimuni got their start as students sharing songs during their time in UP Diliman. A few additions and lineup changes later and the band stands how it is now—Adj Jiao, TJ de Ocampo, Owen Castro, Jolo Ferrer, and the newest and youngest addition to their band, Josh Tumaliuan.
ADVERTISEMENT - CONTINUE READING BELOW
Their biggest struggle? Schedules. Ferrer does coaching on the side, Tumaliuan is still in school, while Jiao is taking up his Master's degree alongside managing a music label—all of this on top of being in a band, which is still their top priority. De Ocampo summarizes their predicament succinctly: "It's complicated." His bandmates agree with a laugh.
But as much as they find difficulty in making it all work, they also ask themselves if the music they're putting out is still reflective of who they are. At the end of the day, the band believes their honesty should shine through in their work despite the pressure they face, specifically on whether people will like their music or not. "We just want to not think about that and focus on making music that makes sense for us. Personal pa rin," Jiao sums up.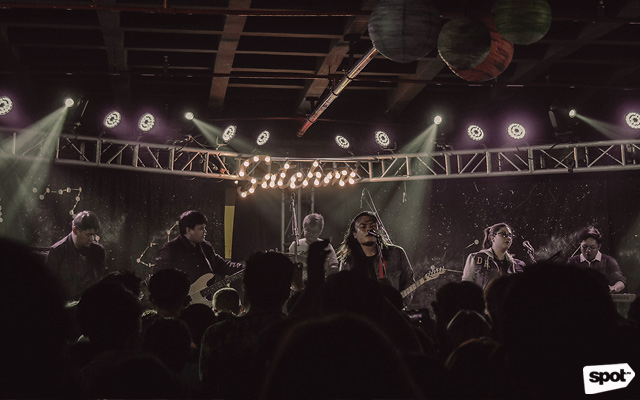 ADVERTISEMENT - CONTINUE READING BELOW
Some bands start out because the itch to make music is too strong. With pop band Autotelic—which consists of members Neil Tin, Josh Villena, Pabs Vargas, Gep Macadaeg, Kai Honasan, and EJ Edralin, who joined the band later on—Tin messaged all of them individually on Facebook to start a band for jam sessions and to serve as a creative outlet. They really weren't expecting anything serious to come out of it, but it seems like the universe had other plans. "We arrived, and they became so famous," Honasan jokes.
With six people in one band trying to make music and perform under one name, it can get hard to agree on things. "Iba-iba kami ng approach, ng perspective sa music. May kanya-kanya kaming pinanggagalingan," Villena explains. Couple that with busy schedules and making music they're not sure people will like, and those are pretty much Autotelic's biggest challenges.
ADVERTISEMENT - CONTINUE READING BELOW
These musicians have an identity of their own and it seeps through in their music, but a few things bind them together: they're all part of one vibrant OPM scene. That, and they're all big on Spotify with millions of listeners.
While the local music scene is overflowing with talent and creativity, there are things they would change, if given the chance. Guerrero wishes artists didn't think of each other as competition. "Para magsama-sama kami lahat para itawid namin 'yong music internationally and worldwide."
De Ocampo of Munimuni, on the other hand, would love it if music from the Metro can could spread to other parts of the country with more ease. "Maganda kung ma-decentralize. Malaki 'yong Pilipinas, at hindi pa naaabot lahat ng sulok," he says. Bandmate Castro adds that he wants to see sub-genres break away from exclusivity and interact. "I think mas maganda siguro kung magkakakilala lahat. It's a good idea kasi alam mo kung paano gumagalaw 'yong bawat scene and you'll learn from it and you'll get ideas on how to improve your craft," he says.
ADVERTISEMENT - CONTINUE READING BELOW
Autotelic thinks things are okay as they are, but it wouldn't hurt to add a few things to help the scene flourish. "Dagdagan ang gig venues. Sobrang daming bands na lumalabas and ang gagaling, puro bata, pero ang gagaling. Ang kailangan lahat nila ay venue," Villena states. Honasan adds that while it's been brought up so many times before, arts and music are still underfunded in the country.
Despite these problems, these artists are hopeful for the future of the local music scene. They agree that it's now much easier for artists to release their own music and should open up doors for the next batch of musicians to reach an audience. "I think marami pa tayong maririnig na music from the Filipino and I'm excited," Guerrero says.
Though the future of music is unpredictable, Munimuni is certain that as long as people go through life, there will always be music to be made, and people who will listen. "Technology is advancing. I think may mga perks sa future na wala ngayon and that's good," de Ocampo muses.
ADVERTISEMENT - CONTINUE READING BELOW
With the local music scene more vibrant than ever, Autotelic thinks that it will only continue to bloom as every genre is growing in its own way, even those they don't belong in, like hiphop. "Ang daming nag-eexperiment," Villena adds. "It's very rich. Fearless na 'yong tao sa pag-explore."
Day and night, listeners all over the globe can hit play on these bands' tracks and hear what they have to say, and how they feel. Despite their popularity on online streaming platforms, they still believe in the beauty of holding a tangible piece of music in your hands. Most of them grew up playing CDs and leafing through the sleeves and booklets that came with them.
So do they still believe in music taking on a physical form?
"Gusto ko pa rin na when I finish an album's worth of songs, maglalabas pa rin talaga ako ng physical copy ng album," Guerrero says after eagerly talking about how he looked forward to playing CDs and reading the album sleeves from cover to cover.
ADVERTISEMENT - CONTINUE READING BELOW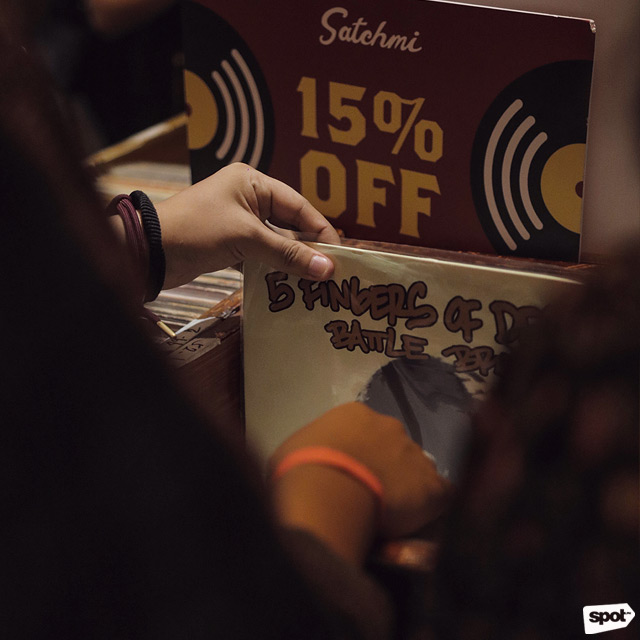 Munimuni's Castro is an avid vinyl collector and places great value on the vinyl record. "Iba 'yong experience talaga," he states. "Merong nabibigay 'yong physical na hindi nadadala ng mahusay sa digital." De Ocampo also thinks vinyl is special in its own way. "You have to take care of it, it's like a piece of furniture."
ADVERTISEMENT - CONTINUE READING BELOW
But despite the ever-growing presence of music on streaming platforms, the culture and tradition of preserving music in physical records is still very much alive. Music can exist in many different ways and just because one way is more practical doesn't mean you have to say goodbye to other means.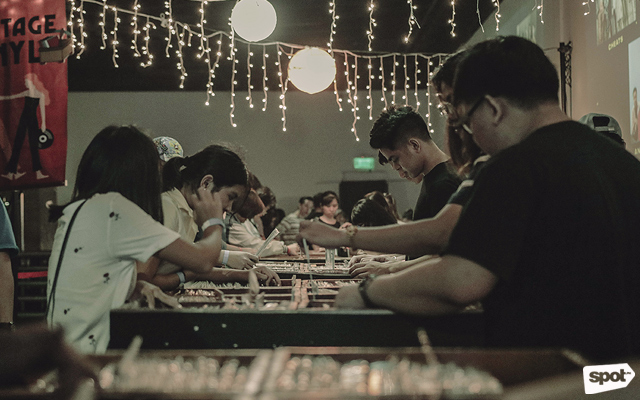 ADVERTISEMENT - CONTINUE READING BELOW
Whether it's gingerly placing the needle on the grooves of a record and hearing it play for the first time, or getting a thrill from seeking out your favorite artists in crates upon crates, vinyl captures your love of music. And with events that celebrate both still drawing veterans and newbies alike, it's going to be around much, much longer.
Photos by Criselda Carreon
Share this story with your friends!
---
Help us make Spot.ph better!
Take the short survey
Load More Stories