(SPOT.ph) Beyond being required to read literature in school, there are some titles that stick with you for the rest of your life. Some classics get adaptations like Jane Austen's work, and while film is an entirely different animal, it can tell the same story in a new way. After seven previous iterations (one of which included Stranger Things' Winona Ryder), Louisa May Alcott's Little Women is once again being adapted for film under the direction of Greta Gerwig, and in case you missed it, the new trailer starring Saoirse Ronan, Timothée Chalamet, Emma Watson, Florence Pugh, Laura Dern, and Meryl Streep is out now.
Alcott wrote Little Women in 1868 and while times have changed and you might not have to wear poofy dresses daily, there are some things have remained the same.
Here are 10 things from the Little Women trailer that you're sure to relate to:
Wanting to pursue your own dream.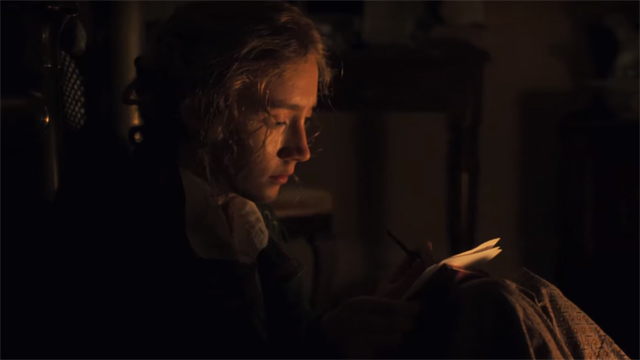 ADVERTISEMENT - CONTINUE READING BELOW
Jo March (Ronan) is adamant about one thing: she wants to write. A big fan of both reading and writing, she concocts plays for her sisters to act out and approaches a publisher so her dream of writing a novel about her life and her sisters can come true. Despite what other people say, Jo is headstrong in her desire to accomplish her goal and she lets nothing get in her way. Her sister Amy, played by Pugh, on the other hand, wants to be the best artist she can be and is relentless in that pursuit.
Elders telling you how to live your life.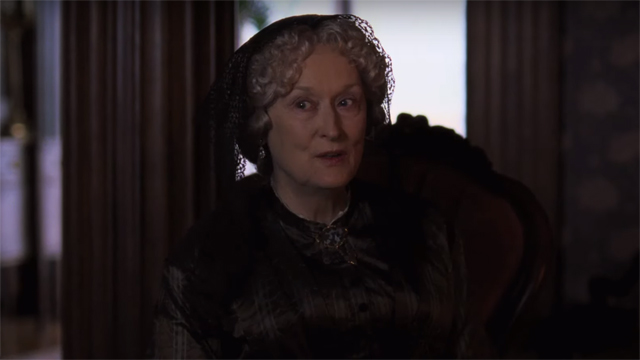 The elders in your life may have once offered you advice meant to "assure" a bright future and sure, they have only the best intentions, but sometimes it just doesn't align with your values, what you want, and who you are. Aunt March, played by Streep, advises Jo to marry rich, claiming that she knows what's best for the young March. Jo doesn't seem to like this idea, and addresses the elephant in the room: Aunt March didn't even marry.
Making a really big deal out of a small wardrobe mishap.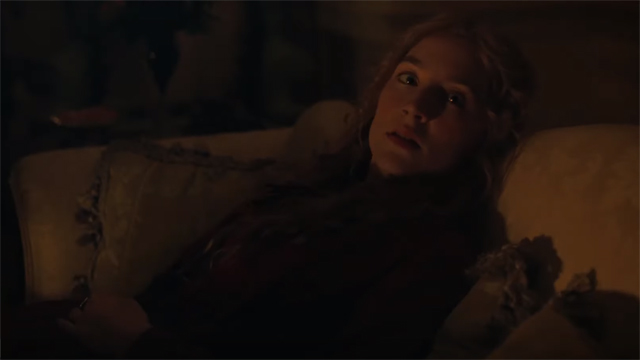 ADVERTISEMENT - CONTINUE READING BELOW
If you've ever been told to stay put because of a small stain on your dress or a tiny rip on your shirt since it doesn't look ladylike or proper, then you'll feel for Jo. Her sister Meg (Watson) forbids her from dancing after she accidentally scorches her dress, but that's not about to stop her from being herself and having fun anyway.
Experimenting on your hair.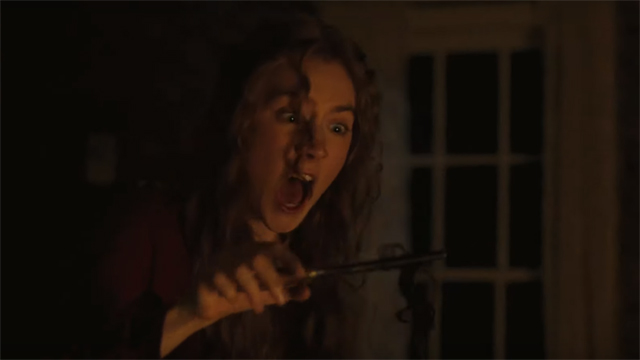 ADVERTISEMENT - CONTINUE READING BELOW
There was at least a point in your life where you cut your own hair with a shaky hand. Granted, you probably used craft scissors and cut off more than you were planning to, but it's now a funny memory to look back on. And it hasn't stopped you from trying to experiment again.
People wanting you to conform.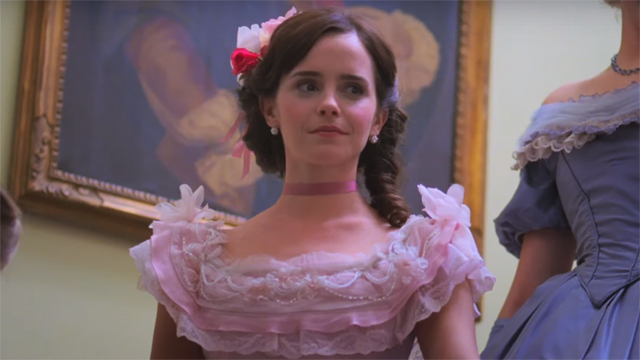 ADVERTISEMENT - CONTINUE READING BELOW
As a proper lady, you must always straighten your back, speak in a mild manner, look elegant in your dress, and attract the attention of a wealthy man...or not. There are a lot of expectations for a woman and it can get stifling to be all that when it's not really who you are. Jo and her sisters have their fair share of being told what to do and how to be. It's 2019, and you're still being told how to dress. Being a woman is more than just how you look and compare to other women.
Having a great time with your best friend.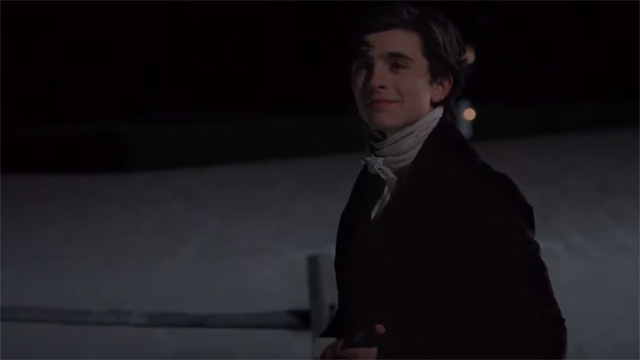 ADVERTISEMENT - CONTINUE READING BELOW
Jo and Teddie (Chalamet) are the best of friends, and while Jo is often called out to be more ladylike, Teddie doesn't really care much for that and invites her to everything anyway, even if it means Jo messes her hair up, or dirties her frock. There are no limits to having fun, and a best friend who's game for anything and always has your back is priceless.
Hearing that love is all women are good for.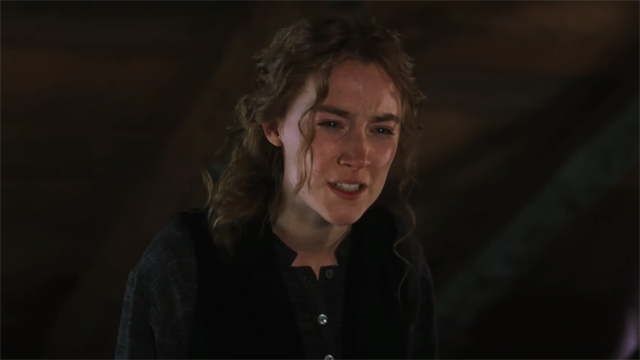 ADVERTISEMENT - CONTINUE READING BELOW
It's not bad to want to fall in love and be with the right person, but that's not all that life has to offer and that's not all a woman has to be or look forward to. Some women today are still told to look for partners as if that's the only thing they're good for. You know better, though.
Deciding not to pursue a relationship with a best friend.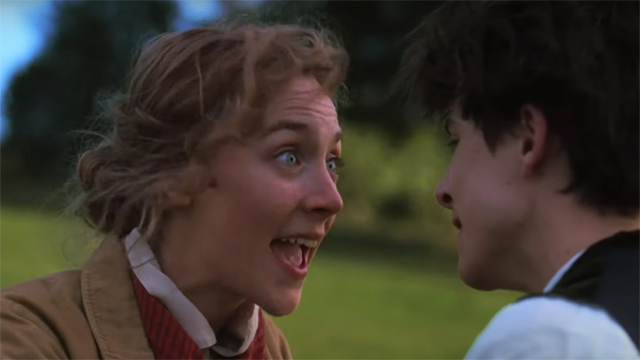 ADVERTISEMENT - CONTINUE READING BELOW
We've seen this all before—really good friends are scared to admit their feelings because it could ruin the friendship. Sometimes, the romantic feelings are one-sided and there's really no one to blame, and other times, one is too scared to gamble. Or there could be entirely different reasons. Regardless, some friendships are best kept platonic and that really is just how things are.
Not wanting to marry.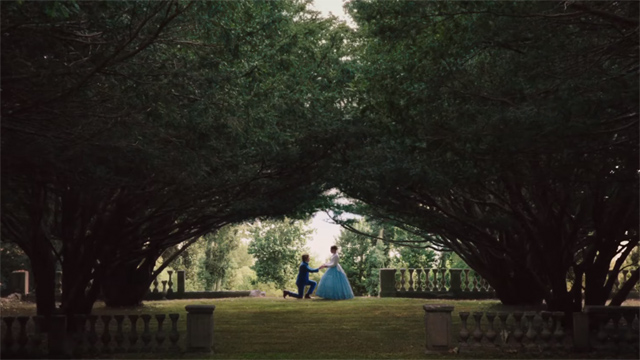 ADVERTISEMENT - CONTINUE READING BELOW
Some women don't have marriage in their plans, and that's okay. Jo is insistent that she doesn't want to marry, and scoffs at the idea of it, but no one seems to understand where she's coming from. Fast forward to today and some women are choosing to live their lives without getting married, and that's okay. 
Sticking it out for your family.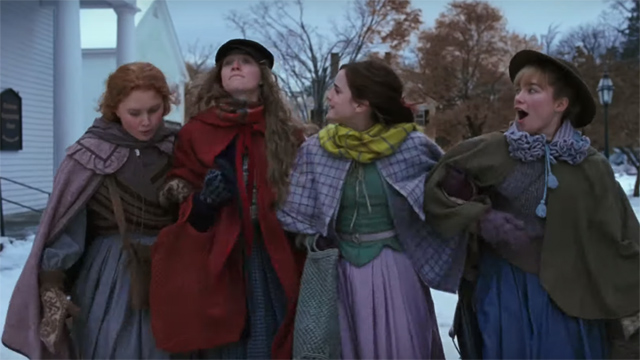 ADVERTISEMENT - CONTINUE READING BELOW
Sisters Meg, Jo, Amy, and Beth (Eliza Scanlen) all want to help their mother Marmee (Dern), all the while having fun together and heading towards their own respective futures. Times can get tough and sisters can get especially annoying, but at the end of the day, they're family, and there's no one else you'd rather brave the storm with than the people who were there very step of the way.
Little Women is scheduled for a Philippine release on January 15, 2020.
Share this story with your friends!
---
Help us make Spot.ph better!
Take the short survey
More Videos You Can Watch
Load More Stories