(SPOT.ph) A long time ago, in a galaxy not so far away (also known as Hollywood), George Lucas had an idea: an epic space opera adventure about the forces of good and evil, heroes and villains, rebels and empires, the light and the dark side. Thus came Star Wars. Star Wars was an instant blockbuster success, making Luke Skywalker, Princess Leia, Han Solo, and Darth Vader household names. Over the next few years, three films would make their own marks on the collective consciousness of a generation, before taking a lengthy break.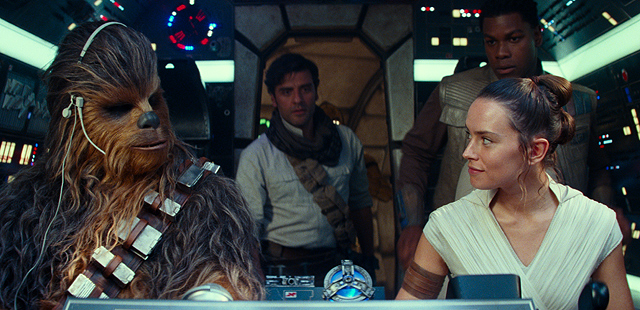 ADVERTISEMENT - CONTINUE READING BELOW
The end of the millennium marked the release of the prequels, which didn't leave quite as big a mark as their predecessors. Light speed ahead to 2015, and a reboot of sorts from the now Disney-owned franchise started, and launched an era of divisive and controversial opinions on where the series has gone.
Fans deemed The Force Awakens too much of a copy of A New Hope, while The Last Jedi veered too far from what Star Wars fans were used to. The latest film, and said to be the end of the nine-film saga, finds itself somewhere safely down the middle. The Rise of Skywalker is a Star Wars film through and through, which means it is big, bombastic, fun, and entertaining; and like The Force Awakens, hits lots of the nostalgia notes that you expect. However, that also means it does exactly what is expected of it, taking very few risks. While the film lacks a unique spark, it does land the unwieldy spaceship safely on recognizable terrain.
"The dead speak!" The famous Star Wars text crawl starts with these words, as The Rise of Skywalker kicks off right after a message from a former villain long to be thought dead, is heard across the galaxies. This pushes General Leia (the late Carrie Fisher), Jedi-in-training Rey (Daisy Ridley, delivering her best work in the series) and her band of friends, including fighter pilot Poe (Oscar Isaac), ex-Stormtrooper Finn (John Boyega), Chewbacca (Joonas Suotamo), C-3PO (Anthony Daniels), R2-D2, and BB-8 to go out on another wild space adventure to find a key that will bring them towards the voice they heard, and hopefully win the war against the First Order.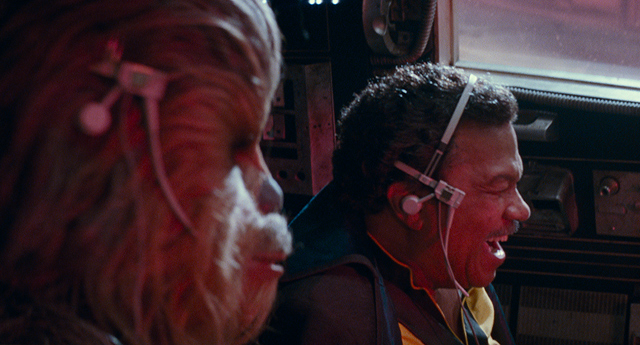 ADVERTISEMENT - CONTINUE READING BELOW
On the other side of the fence is Kylo Ren (Adam Driver), hell-bent on finding Rey. After Rey declined his invitation to join the Dark Side, Kylo is now on a mission to destroy his nemesis. Through new planets and worlds, our heroes lead the Resistance out in the field. Along the way, they meet some familiar faces like Billy Dee Williams' Lando Calrissian, as well as a few new ones like Zorri (Keri Russell) and Jannah (Naomi Ackie). Years of sequels and saber fights lead to an epic confrontation between the last of the Jedi versus the evil Sith, and the Skywalker saga finds its end.
The Rise of Skywalker has the unfortunate timing of coming out after another major movie franchise "end" of a saga in Avengers: Endgame. Endgame was the Marvel Cinematic Universe or MCU's "final chapter" in its "Infinity Saga," and for the most part, it was a complete success both for audiences and at the box office. It's hard to not compare the end of this portion of Star Wars to the end of that portion of the MCU. It's even harder to avoid the comparison when there are moments in The Rise of Skywalker that are eerily similar to the events in Endgame, except in space and with lightsabers.
ADVERTISEMENT - CONTINUE READING BELOW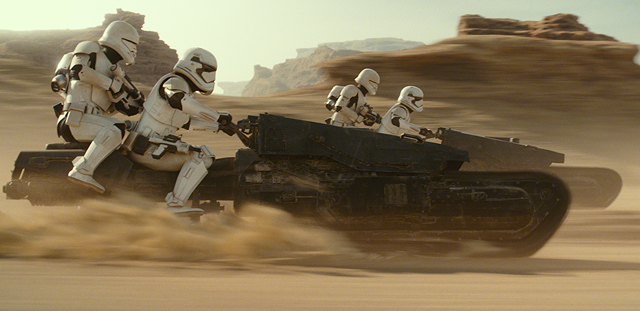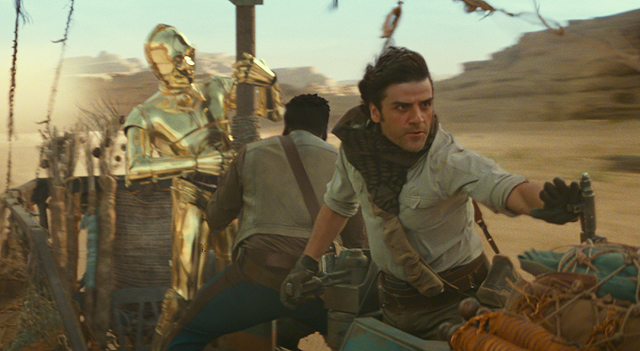 ADVERTISEMENT - CONTINUE READING BELOW
This does not mean, however, that The Rise of Skywalker is a bad movie. Quite the opposite, actually as it is an exciting, engaging, and funny piece of entertainment. For 142 minutes, the action and the thrills are practically non-stop. There are stunning and overwhelmingly beautiful set pieces and sequences throughout. Rey in the desert, and Kylo and Rey squaring off at sea as waves crash beside them are two visually spectacular sequences. Kylo and Rey's inter-dimensional communication is put to excellent use here. There are cute, fun new characters: a new droid and a funny little alien fill the adorable and cute quota that Star Wars always seems to have (Porgs are out, Baby Yoda is in!), and some really delightful character moments, mostly from C-3PO, a standout among a busy ensemble.
There is a lot to enjoy in The Rise of Skywalker, but you can feel that it needlessly tries to course-correct after the backlash of The Last Jedi. Rian Johnson's Episode VIII took a lot of risks and went in new directions for a blockbuster film. Meanwhile, JJ Abrams works to reverse a lot of the last film's major plot points, while also keeping up the visual splendor the series is known for. This hurts more than it hinders because there are tons of awkward, sudden scenes that are barely built up just so they can change what happened in The Last Jedi and also move forward in the Rise of Skywalker plot. The reveals and the moments don't always feel as earned as they should be, and therefore not as satisfying.
ADVERTISEMENT - CONTINUE READING BELOW
The parts that work and are satisfying work perfectly well, but those that don't leave a lot to be desired. Rey has a lovely arc throughout, but Finn does not, with Boyega having very little of substance to do, which then ends up being a storyline left hanging. Kylo Ren also has a terrific arc; while Poe's is fine but feels lacking, and Last Jedi newbie Rose (Kelly Marie Tran) might as well have been a background character.
The Rise of Skywalker is Star Wars at its safest but also at its height in filmmaking. Everything is so gorgeously done, from the production design, the costumes, the VFX, even the fight choreography. While Abrams' direction isn't quite as unique as Johnson's, he does a good job of juggling all the sabers and piloting this massive ship safely through rough skies. It's a fine and sometimes-satisfying end to a saga that started in the late '70s, and while it might not bring a whole lot of new to the table, The Rise of Skywalker does what Star Wars does best: entertain the audience and bring them light in a dark world.
ADVERTISEMENT - CONTINUE READING BELOW
Rating: 3 out of 5 Spots
Star Wars: The Rise of Skywalker will be shown in the Philippines from December 20 to 22 and January 8, 2020 onwards. Photos courtesy of Disney.
Share this story with your friends!
---
Help us make Spot.ph better!
Take the short survey
More Videos You Can Watch
Load More Stories