Netflix's Latest Show I Am Not Okay With This Mixes Teen Angst and Superpowers
Think of it as a John Hughes film, but with superpowers.
(SPOT.ph) We'll cut to the chase: Growing up is tough. There's the struggle of discovering who you are, maintaining a good academic performance, having good relations with your family members, still managing to keep a tight circle of friends, all the while figuring out what you want to do in the future. It seems so easy because everybody has to go through it, but you've made it this far, so congratulations. But imagine if you add strange superpowers into the mix. Teenagers with superpowers are no new trope in movies and TV shows, but what really goes on in the head and the life of a kid that's just trying to get by?
It all seems fun and grand, but controlling mysterious powers while trying to keep it a secret from the whole world is no walk in the park. If it were to happen in the real world, there would be major consequences and setbacks, and Netflix's latest original series I Am Not Okay With This deals with the perils of adolescence and secret powers. We got the chance to talk to director Jonathan Entwistle and producer Shawn Levy, along with lead actors Sophia Lillis and Wyatt Oleff, to get to know more about this new Netflix original. 
You might be familiar with the names we just mentioned. Director Entwistle directed The End of the F***ing World, another Netflix original series, and you've probably heard of producer Levy's name, as he served as director and executive producer Stranger Things and has directed a few episodes each season. Lillis and Oleff, meanwhile, have starred in horror film It. The End of the F***ing World is Entwistle's series adaptation of the graphic novel of the same name from Charles Forsman. After Entwistle's stint with that title, he moved on to Forsman's other work I Am Not Okay With This, which we'll abbreviate to IANOWT.
ADVERTISEMENT - CONTINUE READING BELOW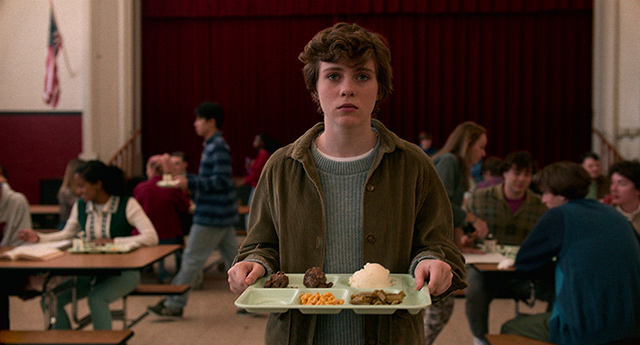 CONTINUE READING BELOW
Recommended Videos
The series follows seemingly normal high school girl Sydney Novak (Lillis), who discovers she has powers that she can't fully control. Her attempt to understand it is marred by her reluctance to explore its extent, and this pushes her to isolate herself from friends and family for fear of potentially hurting them. If there's one thing you should know about this show, it's that its main character, Sydney Novak, is in no way, shape, or form out of the ordinary, and she's not quite like other grand superhero teenagers who always do what's right and are inherently good. Sydney's got anger management issues, she's not good with her words, and she's not one to hide an eyeroll.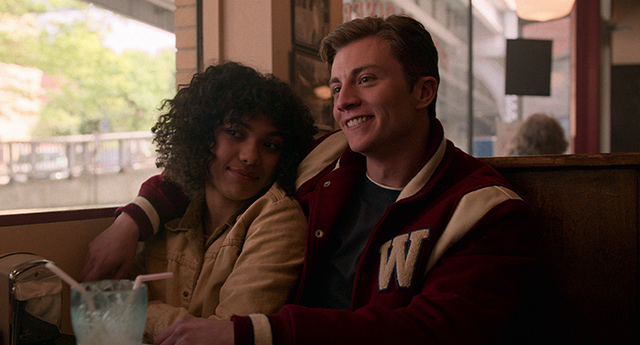 ADVERTISEMENT - CONTINUE READING BELOW
An element that helps showcase this main difference is that the series uses rural Pennsylvania as a backdrop, a place that doesn't seem to be home to many heroes in comic books or films. "We're so used to seeing New York or Chicago or Los Angeles or a big shining city," Entwistle comments. "And we wanted to try and find a different angle," he adds.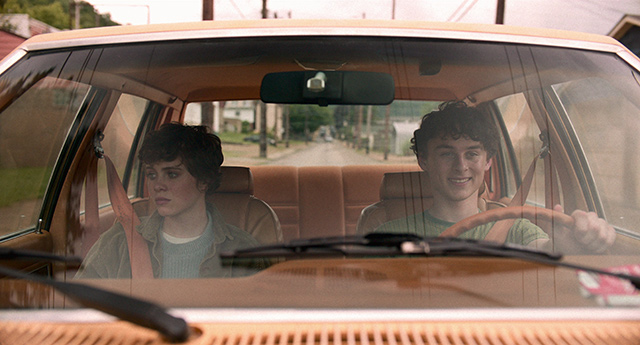 The series was actually shot in Brownsville, Pennsylvania just outside Pittsburgh and takes on a warm tone that's heavily glossed with yellow and black—the town's official colors. At first glance, IANOWT takes place at quite an odd time, and you'll have trouble pinning exactly when the series is set as it's peppered with modern technological advancements and old-school pieces. This was deliberate, according to Entwistle: "For me it's about making my work feel like it's of no time at all. I feel it's very important that in the future, I would like people to [be able to] go back and look at my work and not be able to place when it was made." He believes this will contribute to the audience wanting to learn more about the when and how of the show regardless of their own experiences, and this creates a more immersive experience for the viewer.
ADVERTISEMENT - CONTINUE READING BELOW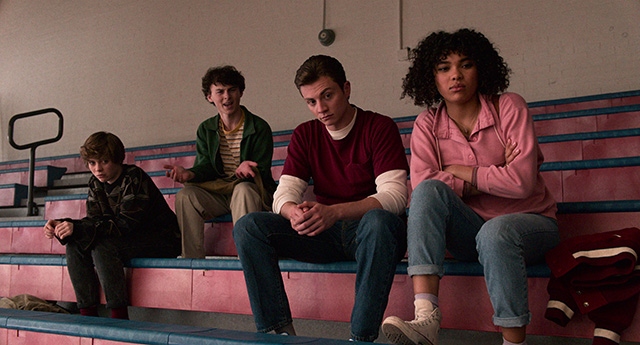 Lillis and Oleff, who play Sydney and Stanley respectively, were tasked to watch John Hughes films, specifically The Breakfast Club. It may strike you as odd—but it's this oddity that feels strangely foreign and familiar at the same time—but Lillis describes the show as a John Hughes film, except people have powers, so that's two familiar tropes that aren't seriously mixed. While a character like Eleven from Stranger Things is haunted by her powers and must use them to unlock her past, and Alyssa from The End of the F***ing World would find the prospect of gaining powers cool, Sydney just truly wants to get by with as little fuss as possible. She's just struggling to get through the day—which consists of groceries, babysitting her brother, and wearing something acceptable to a party.
ADVERTISEMENT - CONTINUE READING BELOW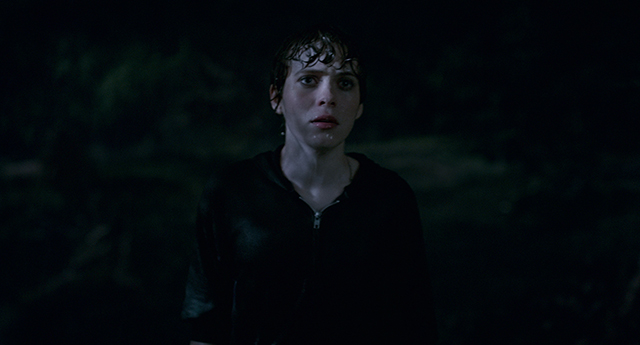 Sydney, admittedly, is an anti-hero, and Levy had this in mind when casting Lillis. She had to be angry yet justified, loud and yet thoughtful, while controlling and yet controlled. "I think that's very much what we did with [Lillis]. We found an actress who could be tough, and angry and hard to like, but we root for her because to be of something so inherently lovable in her real-life personality and in her presence on screen."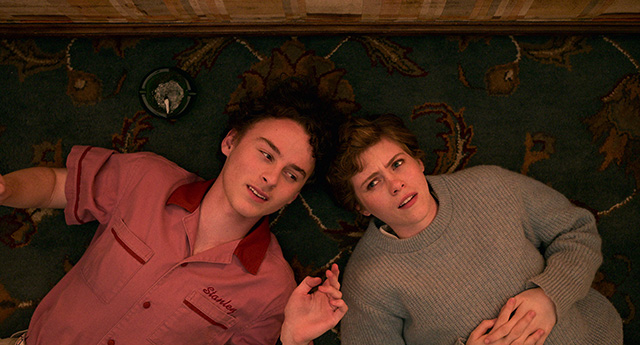 ADVERTISEMENT - CONTINUE READING BELOW
While IANOWT humanizes the superhero origin story by giving special abilities to a normal human being, it also doesn't shy away from talking about what teenagers are going through. The show deals with mental health, isolation, acceptance, and troubled times at home, and Oleff is glad to be part of a show that isn't afraid to show and address these things, so that viewers can have someone to relate to. "I do believe that covering those topics is really important in our day and age, and I feel like a lot of people go through those emotions," he shares.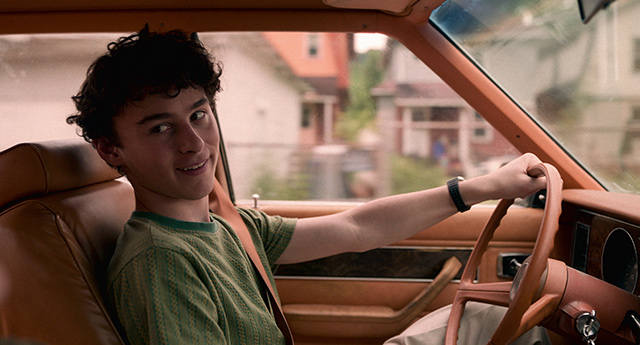 Creator Levy echoes this sentiment, and says that the best way to go about handling such delicate matters is to treat the material with respect, because young viewers will see through the lies and reject it otherwise. "We just try to tell the story about young people in a way that feels authentic and not patronizing, because when you patronize to that young audience, it's insulting," he explains.
ADVERTISEMENT - CONTINUE READING BELOW
At its core, I Am Not Okay With This is a coming-of-age tale meets superhero origin story. While it carries the typical burden of explaining how powers work, what the limits are, and we're treated to a hero's journey, it also wants to show the quieter side of being a kid still figuring things out, and ultimately being comfortable with the choices you make in life. Yes, Lillis calls it a John Hughes movie with superpowers, and while we've never seen that yet, it's a pretty super approach to one of the most challenging, relatable, and adventurous times of life.
I Am Not Okay With This premieres February 26 on Netflix.
Your guide to thriving in
this
strange new world.
Share this story with your friends!
---
Help us make Spot.ph better!
Take the short survey
Load More Stories