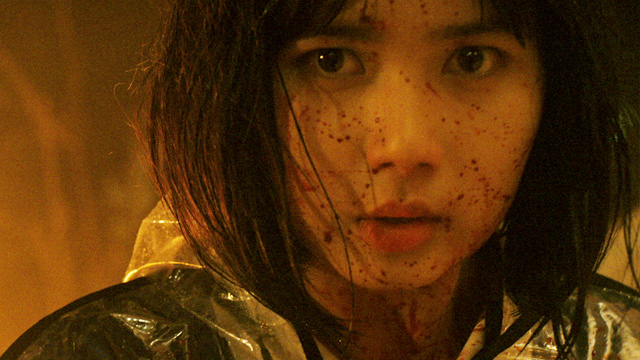 (SPOT.ph) While watching movies from home is way different from the theatrical experience—we may or may not be talking about the smell of popcorn wafting in the air before you even enter the cinemas here—it doesn't mean that viewing them on smaller screens will set you up for a disappointment. There have been great strides in technology the past couple of years, much to the delight of people who enjoy streaming content wherever they may be. 
In 2018, SPOT.ph got to talk to Netflix's director of video algorithms, Anne Aaron, who is in charge of making sure that the content you watch on the streaming platform is optimized for viewing. Translation: less buffering. Through the software they've developed, it doesn't matter what device or what kind of Internet connection you have; the visuals are adaptive so that it looks as good as it can. 
ADVERTISEMENT - CONTINUE READING BELOW
The good news is that sound output hasn't been left behind. "In 2019, we introduced high-quality audio so that sounds you hear on Netflix are closer to what creators hear in the studio, and every little detail is captured for a richer, more intense experience," says Scott Kramer, production sound technology manager of Netflix in a statement. Sound is being delivered between the lowest (192 kbps) up to the highest rate (640 kbps) instead of sticking to a constant rate. Fun fact: The development of high-quality audio on Netflix dates back to 2017, during the review of Stranger Things 2 with the Duffer brothers in a living-room environment. The car-chase scene in episode 1 didn't sound as crisp as it did in the mixing stage.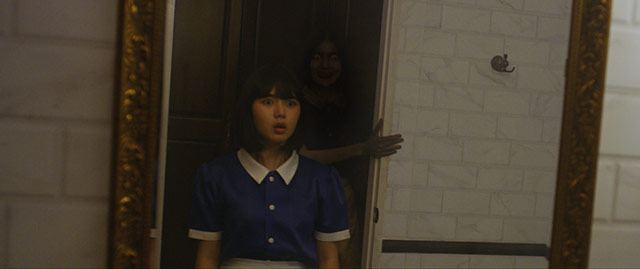 And what better way to have that "intense" experience than to watch horror films? This genre offers the ultimate sensory treat: spooky and/or bloody images, coupled with haunting sounds, can leave a lasting mark on viewers—the type that can make anyone randomly paranoid at 2 a.m or when left alone in the dark. For most movies that fall under this genre, sound design can make or break the viewing experience. Whether it's a creaking door, a sudden shuffling, or even that split-second silence before a rampage—all these auditory elements take things up a notch when rendered well. 
One buzzy horror movie on Netflix that put a prime on sound design is Thai film The Maid. The drama-fantasy-slasher follows Joy (Ploy Sornarin), a young girl who applies as a maid to a wealthy family. Strange things happen as she begins working in the mansion—from the revelation of dark secrets of each character to the past that haunts all of them them in the present. We caught up with director Lee Thongkam and sound post-production supervisor Traithep Wongpaiboon in a virtual press conference to talk about the movie and how sound design helped shape the film.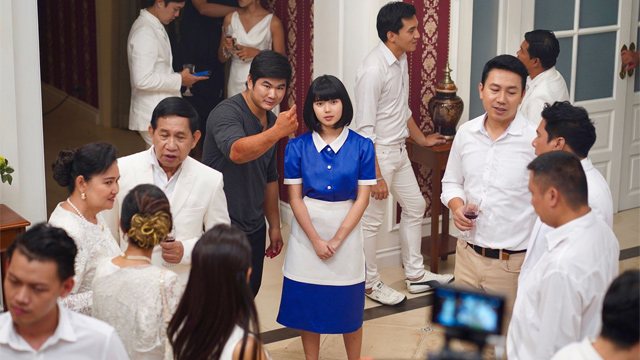 First things first: How does sound design differ in the streaming landscape? Thongkam shares that they have to consider the environment and the devices from which content is accessed, and test on different platforms, from phones to TVs. "We have to adjust to the experience [depending on] where [you] would be right now when you watch the movie...in the toilet or on the TV in the bedroom...I guess it was the difference that we had to accommodate." Wongpaiboo adds, "We just want to make sure that the dynamic range and the sound element will be reproduced in a smaller room instead of a bigger room." This includes even "all the quiet elements" that "will be loud enough for the environment or playback." 
ADVERTISEMENT - CONTINUE READING BELOW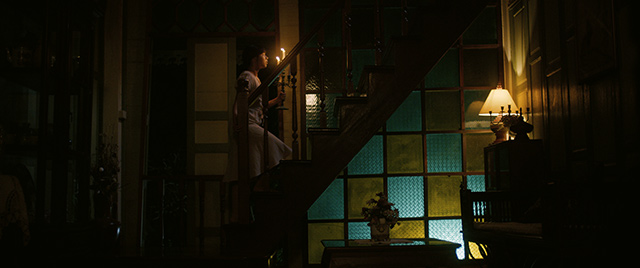 Since Wongpaiboo normally works with theatrical sound—Dolby 5.1 or Atmos—there weren't too many adjustments that had to be made for streaming. "We have enough details of the sound, enough details of the elements, and it could be even better to watch it on a smaller screen," he says. Wongpaiboo adds that mixing in 5.1 [surround sound] opens up more opportunities. "I think that's the challenge to not make it too much, not make it too less and [sound] should come at the right time, right place." It's worth noting that nearly all streaming devices and smart TVs are capable of 5.1 audio for that really immersive sound, according to Netflix.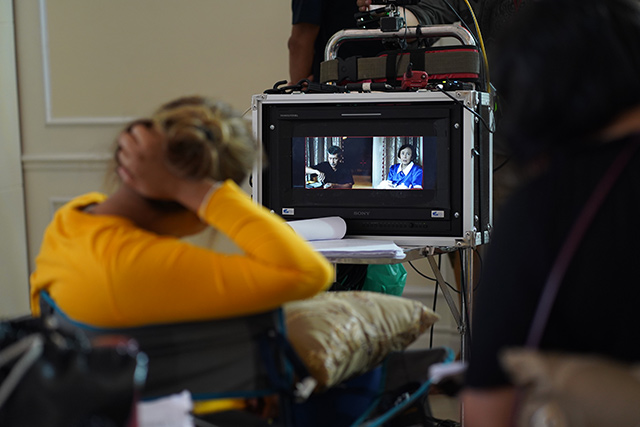 The sound design in The Maid is instrumental in making each of the three chapters of the movie different from each other. The viewers go in "thinking it's a horror movie first and they go oh, it's a drama, it's a love story," he describes. There's even a haunting piano track that is used in various points of the film, which Thongkam says has been tweaked to "mix it with the sound design, with the ambience, so it's kind of a trick that we used to make it scary…" Then when viewers get to Chapter 3, it becomes something else. "We kind of agreed [that the] Chapter 1 sound will lead the story, [while] Chapter 2 [will] have Joy's background of the story...and Chapter 3 is going crazy," Wongpaiboo says. 
ADVERTISEMENT - CONTINUE READING BELOW
Director Thongkam is particularly proud of The Maid's Chapter 2, where a series of flashback scenes are shown—it's specifically where the history of the former maid of the house is unraveled. He also finds Chapter 3's sound design nicely done, which went well with "the blood coming out, the slashing, [and] the slicing." Wongpaiboo, on the other hand, picks Chapter 1 as his favorite, as it's where they "spent a lot of time laying down all the sound elements." 
The booming popularity of Thai content like The Maid on the platform—alongside K-Dramas and even our very own Filipino movies—had us wondering what they think of the future of Asian content, now that there are more avenues to showcase their work to the world. Thongkam thinks it's time to try something new and "mix genres" the same way they did for The Maid. Wongpaiboo, on the other hand, looks forward to seeing Asian countries [and] filmmakers coming together. "Since Netflix is here, it's a good chance for us to unite together in Asia."
Photos courtesy of Netflix.
Your guide to thriving in
this
strange new world.
Share this story with your friends!
---
Help us make Spot.ph better!
Take the short survey
More Videos You Can Watch
Load More Stories