Henry Cavill Tuning Out Millie Bobby Brown While She Talks About Reality TV Is the Biggest Sibling Mood
We talk to Cavill about playing Sherlock Holmes and his new set of "siblings."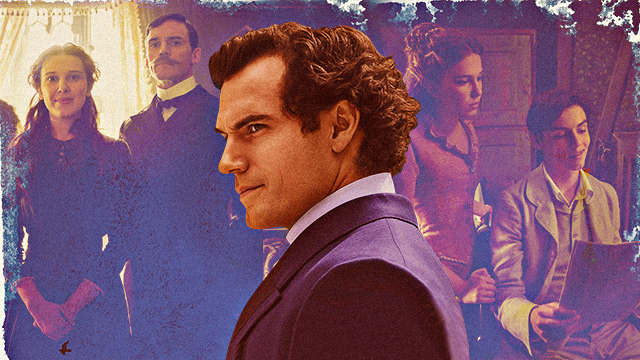 (SPOT.ph) Superman, Geralt of Rivia, and now, the great Detective Sherlock Holmes. Henry Cavill has a slew of cool characters under his belt and the latest one definitely won't disappoint. Yup, he's putting on some tweed for his role as the Sherlock Holmes in Enola Holmes—where we won't only meet Holmes' teen sister (surprise!) played by Millie Bobby Brown, but also a different, dare we say it, more emphatic version of the great British detective.
ADVERTISEMENT - CONTINUE READING BELOW
The best part? The movie drops on Netflix tomorrow, September 23, so you won't have to wait too long to see Cavill, Brown, and Sam Claflin—who plays the uppity eldest, Mycroft—playing the strangest set of siblings you've probably ever seen (yes, possibly worse than yours).
The movie takes all the classic elements of a Sherlock Holmes tale: Victorian London, a mystery, and of course, a great detective—only this time the story focuses on Enola, the youngest Holmes sibling and her hunt for answers. Their mother, Eudoria (Helena Bonham Carter), has vanished from home on Enola's 16th birthday and the brothers are called back, receiving a shock thanks to their sister's spirited ways. Mycroft wants to send Enola to a finishing school while Sherlock sets off to find their mother. Needless to say, the 16-year-old has plans of her own—and there ensues a grand adventure where Enola proves Detective Sherlock is no longer unmatched.
CONTINUE READING BELOW
Recommended Videos
ADVERTISEMENT - CONTINUE READING BELOW
But what was it like to take on the role of a character that has been around for ages, especially with the fresh twist of a younger sibling? We got to talk to the man himself about the experience in an online media roundtable.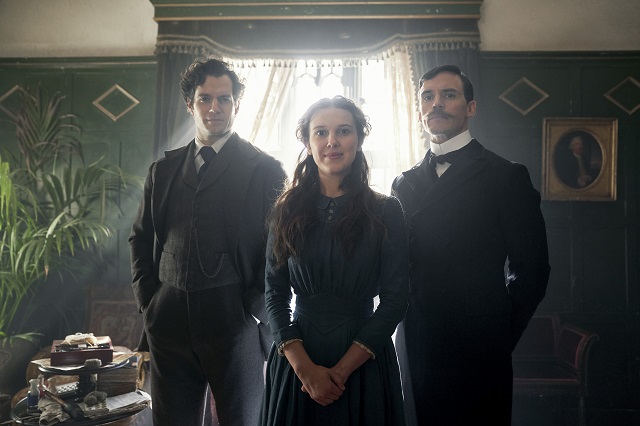 "It was a very easy transition," says Cavill about being one part of the Homes' siblings trio. "It was very, very obvious to us how to play these characters. For me and Enola, it was the emotional connection," he explained—which is one main difference between Cavill's version and all the great ones that have come before. We get to see beyond the usual stoic demeanor of the detective with thanks to Enola (After all, who else can get under your skin better than a sibling?).
ADVERTISEMENT - CONTINUE READING BELOW
"For me and Mycroft, it was the connection of having been brothers that grew up together, and who respect each other for our extraordinary differences," continues Cavill. Plus, there's the added fact that Cavill grew up with four brothers, "so for me, interacting with siblings of different types comes very, very naturally," he shares.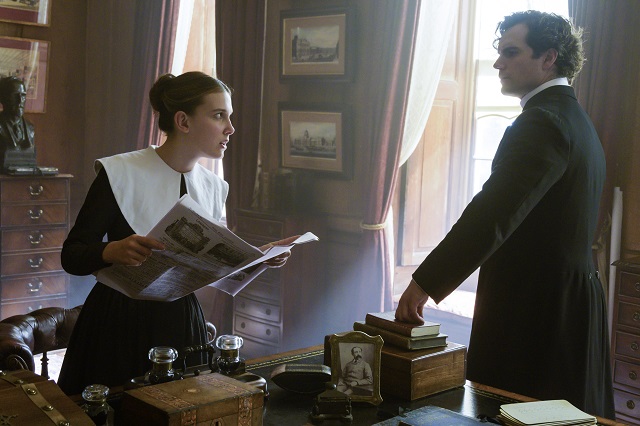 ADVERTISEMENT - CONTINUE READING BELOW
Cavill finally got to experience what it was like to have a sister in real life thanks to Brown, too. "I rolled my eyes a lot of times at Millie," he shares jokingly about filming with her, and really, that's all the proof we need to back up his statement that working with Brown was "a lot like having a sister."
Thankfully, Cavill shared a bit more, especially about their time in the makeup trailer. "I'm gonna be careful about how much I share; that's our sacred place of secrets," he adds as a caveat, before spilling (some of) the tea anyways. "She would often talk about reality TV, something which she is very, very well versed in," he says cheekily. "But I would often switch off when she was talking and then she'd keep on just talking at me until she realized that I wasn't listening anymore."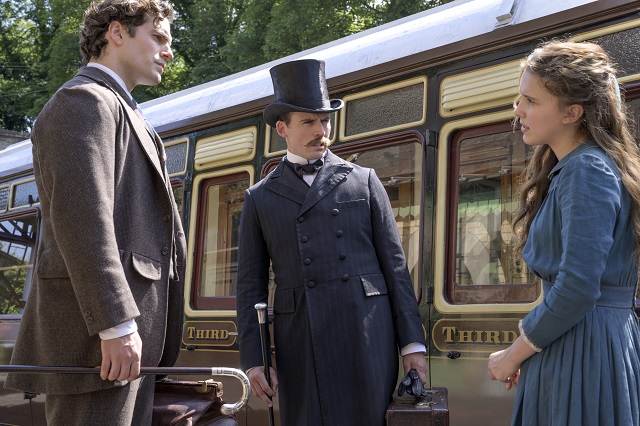 ADVERTISEMENT - CONTINUE READING BELOW
Plus, it looks like Brown may have tried to get Cavill in on the TikTok trend. "She also tried to get me do a lot of social media videos, whether [it's] dances or anything like that. I, of course, gave her a good strong 'no' with that one," he shares. Just picture it: Brown trying to get Cavill to do a dance challenge in the makeup trailer as Claflin puts on a deadpan face in the background.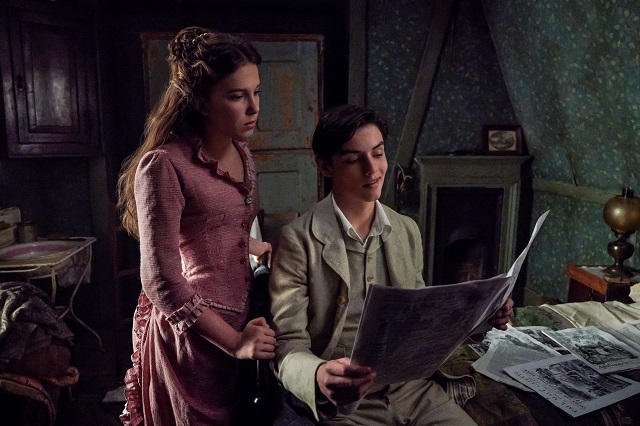 ADVERTISEMENT - CONTINUE READING BELOW
Despite the hilarious sibling antics, "working with Millie has been such a fantastic experience," says Cavill. "Aside from the fact that she is enormous, fun, and very charismatic, she is extremely talented as well." And to add to his proud older sibling mode, he drops "She's also an incredible producer," reminding us all that yes, Brown both acted in and produced this huge project at just 16 years old. 
It was partly the chance to work with Brown that had Cavill interested in the role in the first place. "When I read the scripts, and I knew that Millie Bobby Brown was attached and there was a host of other very, very talented actors attached as well, it was it was a very easy decision for me to make," he shares.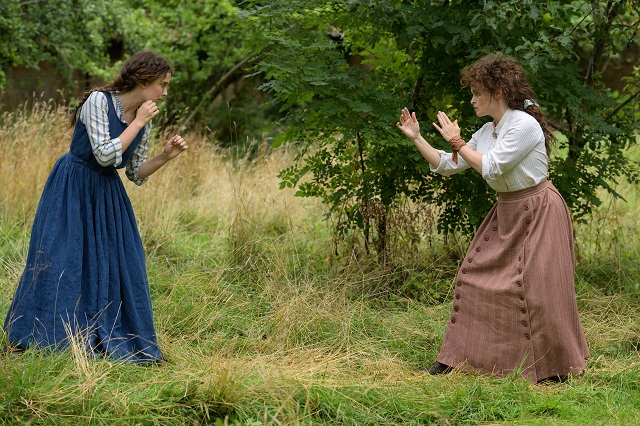 ADVERTISEMENT - CONTINUE READING BELOW
"I am a fan of Millie Bobby Brown's, I think she's extraordinary," Cavill states. Sherlock Holmes certainly won't be taking centerstage in this film, and Cavill was more than happy to take on the role "because I get to support a character, an actor, like Millie Bobby Brown playing Enola."
"I jumped at the opportunity because there's a really important message in this movie as well as it being a feel-good one," he adds. "I've played a lot of heavier, more serious characters over the years and so it's nice to play a character with some lightness, a character who is reflective of the other aspects of my personality as well" Cavill shares.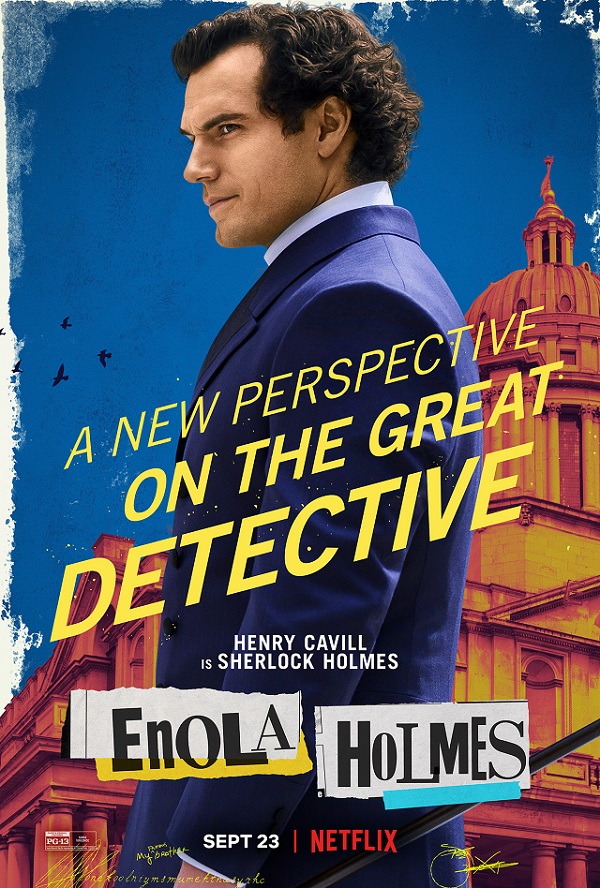 ADVERTISEMENT - CONTINUE READING BELOW
Purists may find this more humanized version of Sherlock Holmes a bit shocking. A direction Cavill explains is because he and Director Harry Bradbeer (yes, of Fleabag fame, for one) worked closely to bring out a more emotional side to the detective. "Harry focused a lot on me as a human being," he says. "He asked me questions about my past about my childhood, about my hopes, my dreams. And he then applied those kind of things; those were the keys he turned during performances."
So this Holmes' mystery isn't your usual. There is the character of Enola, a detective and feminist (though she may not have realized it), their mother, who might just be a revolutionary suffragette, and, of course, a Sherlock Holmes with actual feelings. "Equality" is the main message of the film, says Cavill, and it is one the movie carries strongly, proudly, and with a whole lot of fun. 
ADVERTISEMENT - CONTINUE READING BELOW
Your guide to thriving in
this
strange new world.
Share this story with your friends!
---
Help us make Spot.ph better!
Take the short survey
Load More Stories