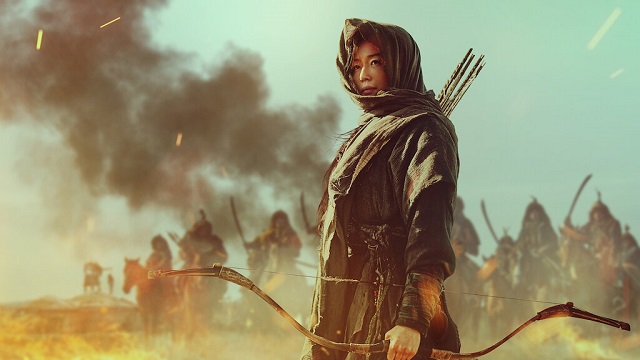 (SPOT.ph) Kingdom has left us pretty much high and dry since Season 2 dropped in 2020. But we've finally got some form of zombie-riffic content to look forward to: the third season is still up in the air, but the special episode Kingdom: Ashin of the North just started streaming on July 23. For around 90 bound-to-be-fantastic minutes, this episode will dive deep into a tangent storyline with the character of Ashin front and center. Who is Ashin, exactly? Remember that mysterious figure that suddenly popped up in the last few minutes of the second season finale, as played by Jun Ji Hyun? Yup, that Ashin.
If you're the type who likes to know what you're getting into, we get the facts straight from cast members and creators of Ashin of the North. This episode is clearly going to be chock full of revelations—the resurrection plant immediately comes to mind—so we prepped you with some notes.
ADVERTISEMENT - CONTINUE READING BELOW
Also read: 
The Living Dead Are Back: The Kingdom Cast and Creators Talk Season 2, Characters + More
10 Series to Watch If You Like Kingdom
10 New Underrated K-Dramas to Watch, According to Total Running Time
An Outcast With a Secret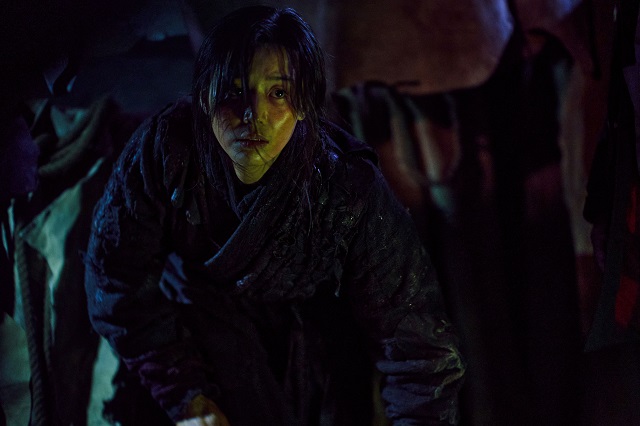 One of the things that first drew viewers to Kingdom is the unique storyline of a period series set during the Joseon dynasty—with zombies mixed in. South Korea is known for their epic thriller flicks and rich history (among others), so when you put those two together, you can only get good things. In the first two seasons, we followed the royal family as this mysterious disease wreaked havoc both within court and the entire Joseon empire. These events eventually land us right at the feet of Ashin—a strange woman who seems to know a lot about the mysterious resurrection plant that appears to be the source of the plague.
According to screenwriter Kim Eun Hee—who wrote both the OG and this special episode—the idea for Ashin's story came to her "when I was looking into what kind of story to bring to life for the latter part of the [second] season," she says during the virtual press conference. "The resurrection plant has these certain 'cold properties,'" she adds. Remember how temperature affected the zombies? This factor of the resurrection plant led the writer to research more about what the northern territories of Joseon were like—which were then harsh, military-controlled places, or in other words, exactly where a strange plant would grow. As director Kim Seong Hun put it in the press notes, the episode is set in "a new world not featured in Season 1 or 2 where beauty, deep suffering, and genre-specific intrigue co-exist."
"That's when I came across the people that were referred to as Seongjeoyains, which are the marginalized people of the time that didn't belong anywhere. So I decided to take an interest in that aspect and throughout that process this character Ashin was crystallized," says Eun Hee.
The young Ashin is played by Kim Shi A. The special episode will take us all the way back to her childhood, a couple of decades before the events of the main series, right to where everything started. Ashin grew up in a northern settlement near the Amnok River border region as a Seongjeoyain. And as you can tell by the teaser, her childhood was not an easy one. Ashin's character is "like a warrior with internalized pain," said writer Kim in a statement. And who better to play this type of character than Jun Ji Hyun? This special episode marks her return to the small screen after Legend of the Blue Sea in 2016.
ADVERTISEMENT - CONTINUE READING BELOW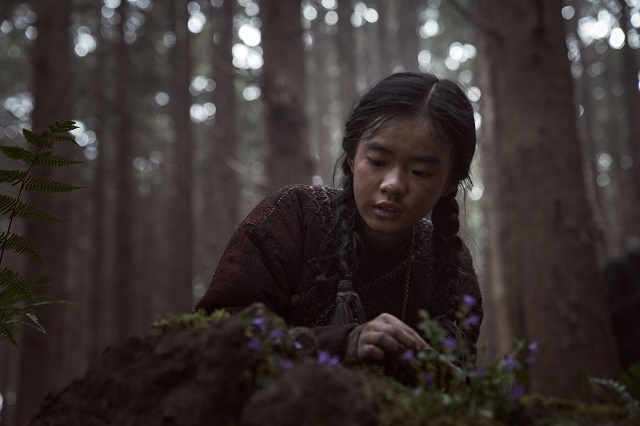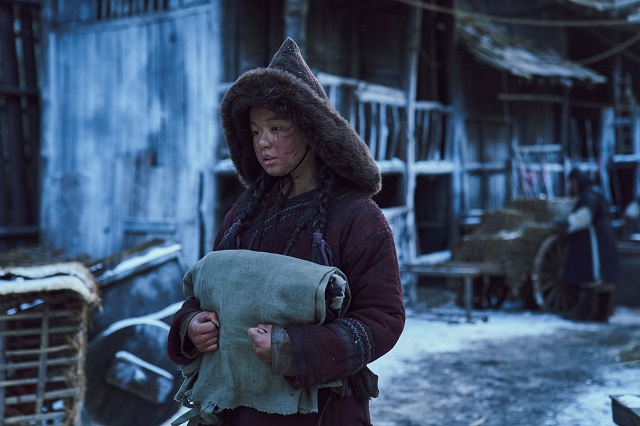 "My character Ashin is a woman that knows the secret of the resurrection plant," says Jun in the press conference. Now whether that makes her a villain, hero, or kind of both, we'll have to wait and see. "There were certain scenes in this special episode that continued to hint at that fact."
"As a fan myself, I really enjoyed shooting those scenes," she says. She adds that Kingdom is one of those shows that don't need to depend on one or two stars to carry it. "I would say it is based on an immaculate script, amazing direction, and fascinating art."
More Than a Warrior
The special episode will also welcome back Min Chi Rok (Park Byung Eun) who was the Head of the Royal Commandery Division in Season 2. This soldier once defended Joseon's northern borders—where he did not hesitate to use Seongjeoyains to keep enemies at bay. Perhaps this is his connection to Ashin?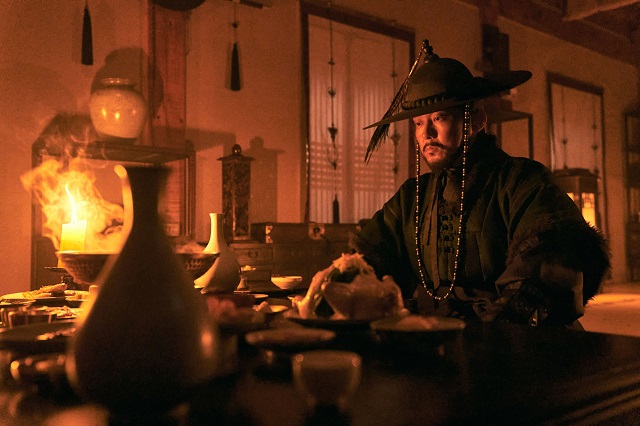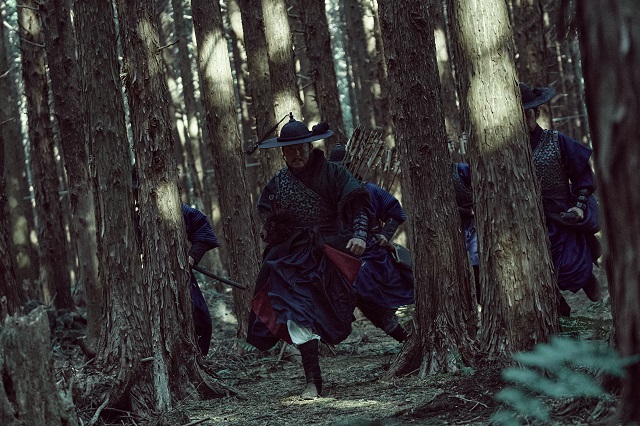 ADVERTISEMENT - CONTINUE READING BELOW
For the special episode though, it looks like his warrior side will take a step back. The focus will be more on Min Chi Rok's relationship with Ashin and the resurrection plant "and how all of that ends up unfolding into this outbreak of the undead in Joseon," says Park. "Unlike in Season 2, where my character did a lot of killing and getting rid of the so-called 'undead', this special episode focuses more on the relationship." Plus, the actor let us in on a little detail to watch for: "In Season 2, you may have seen my character who is very well adept at the bow and arrow." And based on all the teasers so far, Ashin looks to be a very skilled archer as well! Park called this common skill a "good point to focus on. Why all the archery?" he teasingly asks.
Why go all out for Kingdom: Ashin of the North?
Both the OG series' writer and director, Kim Eun Hee and Kim Seong Hun respectively, are on board for this special episode. There was so much story behind Ashin, explains writer Kim, "that rather than to incorporate her story into the third season, it would be more audience-friendly and also something that would be conducive to higher-quality content if we were to provide it in a special episode."
For director Kim, he wanted in on the project too because aside from the fact that he just loves working with the people of Kingdom, there was "great excitement for the evolved story as well as in introducing new characters." And of course, "I don't think there is any director that would say no to the opportunity to direct something that Jun Ji Hyun would be starring in."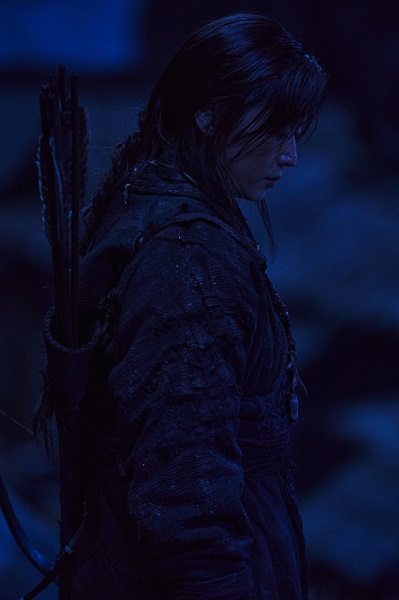 "When you compare it to similar works in the genre, the Kingdom story and the series incorporates human history, the hunger, the greed for power, as well as the concept of 'han' or, anguish or sadness," explains the director. "It truly creates a wonderful harmony that leads to a type of unique chemical reaction that I think was the key to why it was so loved by so many fans around the world."
That unique concept of 'han,' an untranslatable term referring to a deep-seated emotion usually attributed as a response to Korea's long history of being oppressed, is at the center of not just Kingdom's story, but Ashin's in particular. "I tried to focus mostly on how to interpret the personal anguish and hurt which we, in Korean, refer to as 'han'" says Jun, hinting at just how tragic her character's story will be. She adds, "How to interpret that emotion into wanting to avenge for the whole land of Joseon?" So, friend or foe? We'll have to see.
ADVERTISEMENT - CONTINUE READING BELOW
Kingdom: Ashin of the North is now streaming on Netflix.
Hey, Spotters! Check us out on Viber to join our Community and subscribe to our Chatbot.
Your guide to thriving in
this
strange new world.
Share this story with your friends!
---
Help us make Spot.ph better!
Take the short survey
More Videos You Can Watch
Load More Stories