(SPOT.ph) If you've watched the first season of Alice in Borderland, you already know how dark this live adaptation of the Japanese manga can get. The series blew up on Netflix what with its portrayal of brutal games set in a hardcore alternate reality; we're sure your heart stopped a few times while watching Ryohei Arisu, roughly translated as Alice (Kento Yamazaki), and the entire group make a run for their lives in each fatal game they're required to play. Season one ended with a whole lot of hints of how the next level, we mean season, will play out and while we had to wait around two whole years, Netflix has finally confirmed that Alice in Borderland season 2 will be out in December. In the spirit of giving, we round up a few facts we know so far.
Also Read:
Take a Look at Which Alice In Borderland Characters Return For Season 2
Ever Seen Shibuya Crossing Empty? Here's How Alice in Borderland Managed to Do It
Turns Out Alice In Borderland and Life of Pi Have an Unexpected Connection
It's Official: Alice In Borderland Season 2 Is Coming
10 Survival Game-Themed Titles to Watch If You Liked Squid Game
10 Stress-Inducing Netflix Series, Ranked by How Butthole-Clenching It Is
Here's How This Pinoy Pulled Off This Empty Shibuya Crossing Shot a la Alice in Borderland

ADVERTISEMENT - CONTINUE READING BELOW
Alice in Borderland Season 2: Everything We Know So Far
Netflix granted renewal to the series a few days shy of Christmas eve.
During Netflix Tudum, the streaming provider confirmed that season two is completed and will join their slate of shows on December 22. To say this is a nice Christmas treat is an understatement, especially if you're one of the people who've been dying to know what happened next.
Arisu and the gang are still in the game.
Chota Segawa (Yuki Morinaga) and Daikichi Karube (Keita Machida) are definitely out (watch season one to know why). But the rest of the gang and several others will join the ranks in the hopes of beating the game and returning to their original world. Yuzuha Usagi (Tao Tsuchiya), the athletic girl who aces most of the games she's joined, is still in the team as well.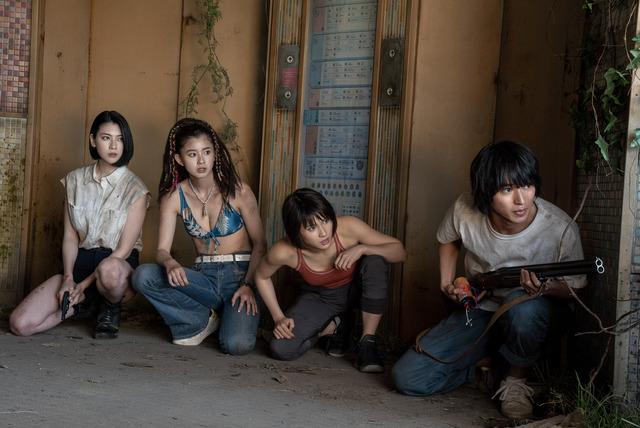 ADVERTISEMENT - CONTINUE READING BELOW
Recommended Videos
The Alice in Borderland team revealed six characters who will be joining the group in search for more answers. They are Kyuuma Ginji (Tomohisa Yamashita), Sunato Banda (Isomura Hayato), Akane Heiya (Yuri Tsunematsu), Kotoko Shiga (Sato Honami), Enji Matsushita (Inowaki Kai), and Maiguma Katsuya (Oki Yaba). What their roles in season two are yet to be revealed, and we're on the lookout to see how they can turn the tides in this fatal game of wits (diamonds), emotions (hearts), teamwork (clubs), and physical strength (spades).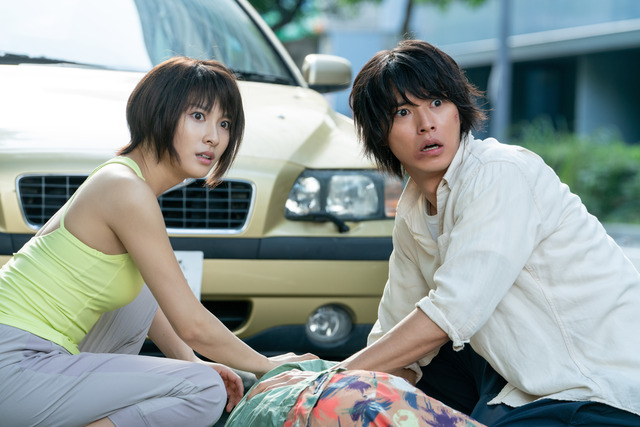 ADVERTISEMENT - CONTINUE READING BELOW
Season one covered roughly half of the manga, so there's still the other half left.
For the record, the first season of the live-action series covered 31 chapters of the manga. This leaves about 33 more chapters that the second season will hopefully cover in full. Season one mainly tackles the games that involve number cards, while the next season hints on going for the face cards.
As the last part of season one suggested, we can expect the next season to be even more exciting as more of the details surrounding the mysterious game will come to light. No doubt about it, the games are bound to get more dangerous and more morally questionable.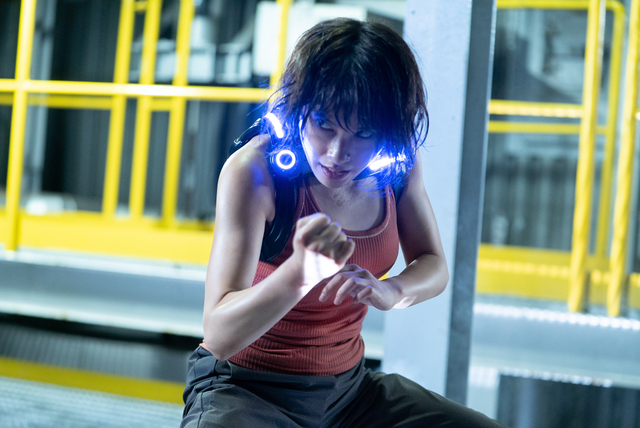 ADVERTISEMENT - CONTINUE READING BELOW
Easter eggs were all over the last arc of season one.
Fun fact: After the ten of hearts game, Arisu and his group become determined to get to the bottom of the sick games. Thanks to a lead within The Beach, they were able to get a clue as to where and how to track more information, leading to the next sequence of meeting another significant character working behind the scenes. While the season one finale is playing out, multiple banners and hints across the screen show the year "2021" as a hint. We took this to mean either the next part will be released that year, or that production will take place then. With the second season dropping December 2022, we can safely say it was the latter. We're hoping the two years it took means the second season is about to be an absolute hellscape.
Your guide to thriving in
this
strange new world.
Share this story with your friends!
---
Help us make Spot.ph better!
Take the short survey
Load More Stories