(SPOT.ph) Can you really keep the magic alive after all these years? No, not a relationship question in the romantic sense, but it is about a relationship, one we have with the wall-breaking, parody-like 2007 film Enchanted. No lie, you've been singing "I've been dreaming of true love's kiss" since forever. Yup, more than a decade after it dropped, we're set to meet Giselle once more in the long-awaited sequel Disenchanted. Which brings us back to the question at hand: Could it be as good as it once was?
Disenchanted lands exclusively on Disney+ (which we now finally have in the Philippines!) on Friday, November 18. Set more than 10 years after Giselle and Robert, as played by Amy Adams and Patrick Dempsey, beat Susan Sarandon's dragon in New York City, it follows our fairy-tale lead as she wonders about the possibility of happily ever after in our "real" world. (Spoilers but we think you know this by now: it's not).
ADVERTISEMENT - CONTINUE READING BELOW
Also read: So You Want Both Disney+ and Netflix? How to Stream What You Want Without Breaking the Bank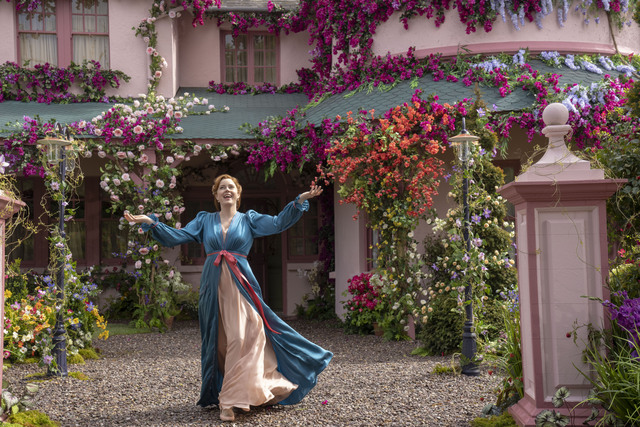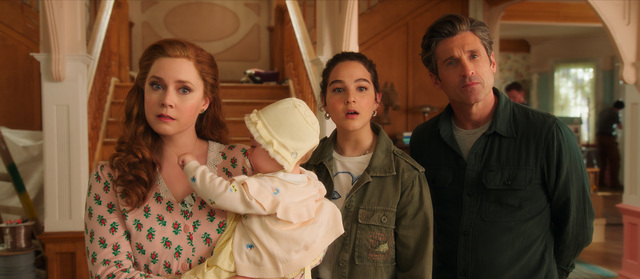 ADVERTISEMENT - CONTINUE READING BELOW
Recommended Videos
As their family grows with a new baby in tow and a now teenage Morgan (Gabriella Baldacchino), Giselle relocates them to the suburbia: Monroeville. There we meet new characters including town queen bee Malvina Monroe (Maya Rudolph) and a whole new challenge. 
So, what's changed in Disenchanted on Disney+?
"Well, basically, I was like, "'You know, Giselle's the stepmother. She's Morgan's stepmother,'" said director Adam Shankman in a virtual press conference for the movie about how the new story began. "And that for me became the absolute jumping-off point. I was like, 'That's low-hanging fruit.' This is perfect in terms of a continuation of that because she has this, you know, now-developed daughter who probably doesn't believe in magic anymore. And then I was like, 'Let's go from there,' and it was just sort of a thrill ride from there."
One of the biggest thrills is of course seeing how different characters we thought we knew well could be, and Adams is a perfect example as Giselle. We're sure you know what Shankman was getting at by throwing in the stepmother label; if you've read or watched at least one fairy tale or classic Disney movie, then the path from here on out is pretty clear. And trust us when we say it is very easy to see how much fun Adams had playing Giselle and stepmother.
ADVERTISEMENT - CONTINUE READING BELOW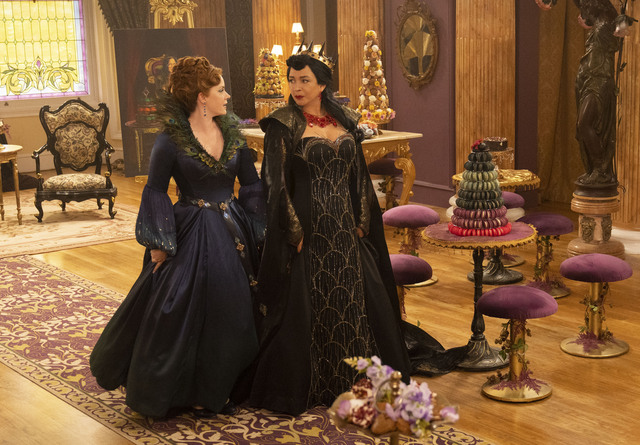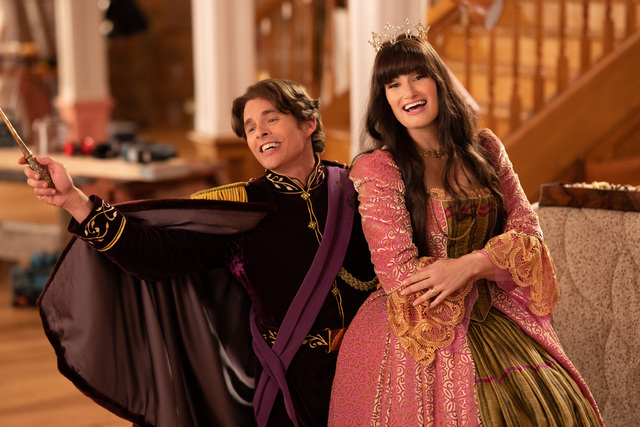 ADVERTISEMENT - CONTINUE READING BELOW
"For me, it was interesting 'cause we were looking at where Giselle would
be now," says Adams at the press conference. "When we leave her in the last movie, there's been an evolution from the beginning of the movie of Enchanted to who Giselle is at the end of the movie. So sort of taking that evolution of who she might be after spending 10 years, but also making sure we keep her grounded in sort of the truth of her feelings, but without losing that joy and that naiveite and innocence and purity that makes Giselle so special."
Also read: Zootopia Goes the Delightful Slice-of-Life Route in a New Disney+ Series
Self-awareness was a key factor in what made Enchanted so special. How it managed to keep the magic of a fairy tale while also being set in the very real and harsh world of New York City—a certain touch that can be attributed to Adams portrayal of the naive but certainly not dense Giselle. To see this character again a decade and more into her life in the real world taking on a new challenge, and a new role (to say the least), brings us back, this time with new layers of a mother-daughter relationship.
ADVERTISEMENT - CONTINUE READING BELOW
"Well, coming back, I don't know, I feel like Giselle never left me. Really," says Adams. "We were in the meeting with Disney and I just flipped right back into it. And like, talking about where I thought she was. And I just was realizing that it was the right time. Like, she was in there ready to come out."
Disenchanted streams on Disney+ on November 18.
Share this story with your friends!
---
Help us make Spot.ph better!
Take the short survey
Load More Stories