(SPOT.ph) It's always fun to look back on our student days, and at the same time, revisit the buildings and rooms that shaped memories and lessons past. Sure, those spaces have seen better days, and it's always a trip seeing the upgrades. When the University of the Philippines – Diliman's Palma Hall (or AS for College of Arts and Letters as non-freshies call it) finally renovated the restrooms, lots of former iskos and iskas just couldn't believe the dingy old cubicles were gone and replaced with something so… nice (compared to the old ones.)
Also read: Check It Out, UP Diliman Alumni: They Finally Fixed Up Those AS Restrooms
For former students of the University of the Philippines – Diliman, a visit every few years almost always guarantees something new within the sprawling campus. Be it in the form of new buildings, renovated streets, or rehauled bathrooms, there's always something to remind us it's been way too long since we last visited—especially since the lockdown shuttered out students and visitors to prevent the spread of COVID-19.
ADVERTISEMENT - CONTINUE READING BELOW
So in the spirit of feeling old, we mean, seeing how much time has changed the university, we checked out the campus late February 2023—and yup, a lot has changed. From already complete new structures to those on the way, we round up new places and renovations that will make you go "What is that?" the next time you visit UP.
Check Out the New Buildings and Walkways at the UP Diliman Campus
New Shopping Center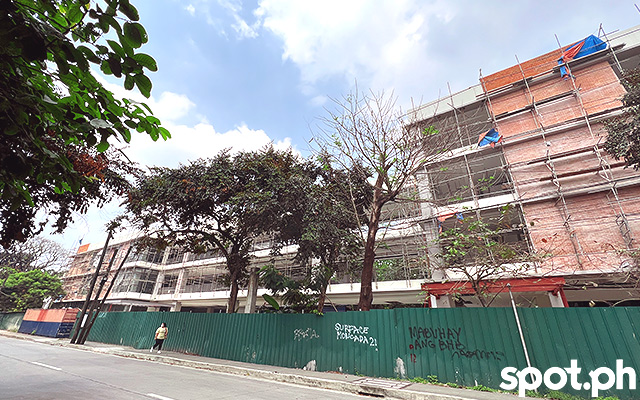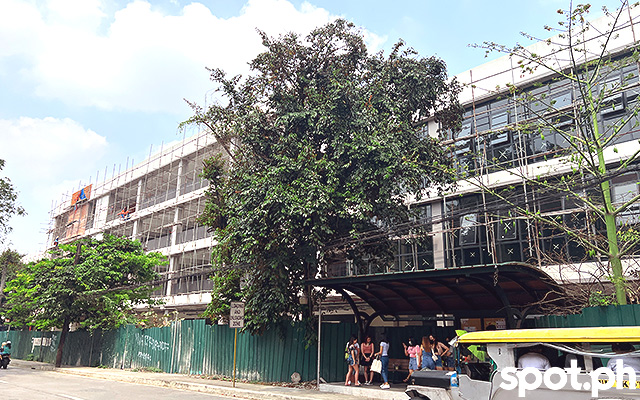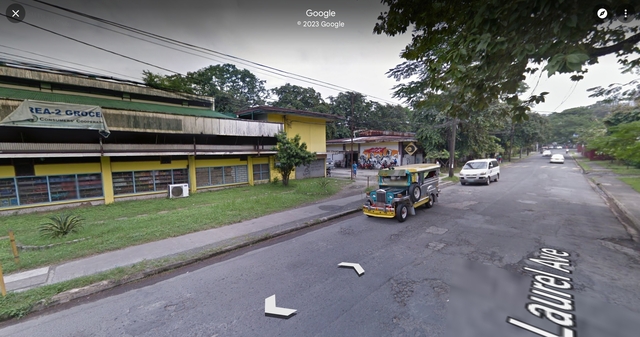 ADVERTISEMENT - CONTINUE READING BELOW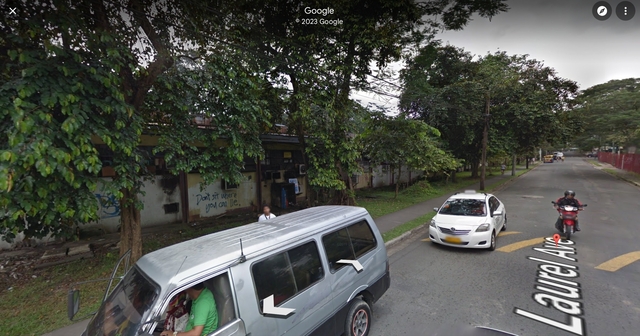 A core memory of any UP student pre-2018 would be to walk through the old Shopping Center. We're sure you remember the stalls along this one hallway building, with their high ceilings and erm, less-than-trustworthy loft floors–well, after the place unfortunately burned down in 2018, we've got a new SC coming up. The new kids may soon have this multi-level shopping center, but hey, we'll always have memories of the OG Rodic's, Blessings, and even that smelly pay bathroom right in the center.
ADVERTISEMENT - CONTINUE READING BELOW
Also read: UP Community Mourns Loss of Shopping Center to Fire
New Faculty Center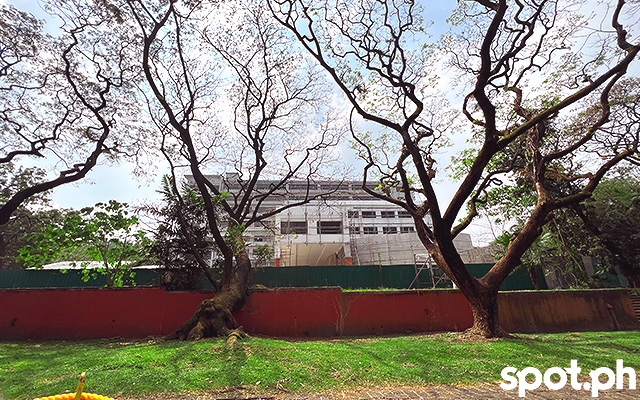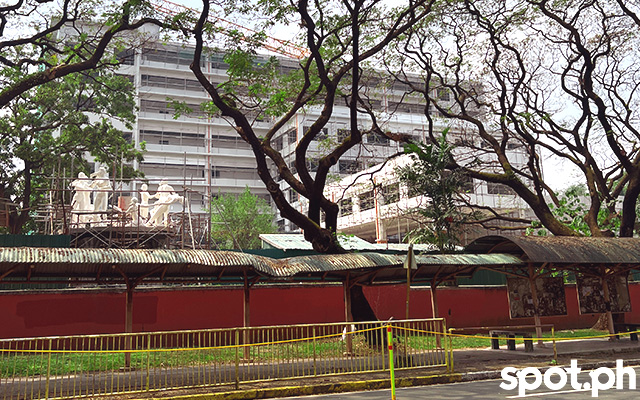 ADVERTISEMENT - CONTINUE READING BELOW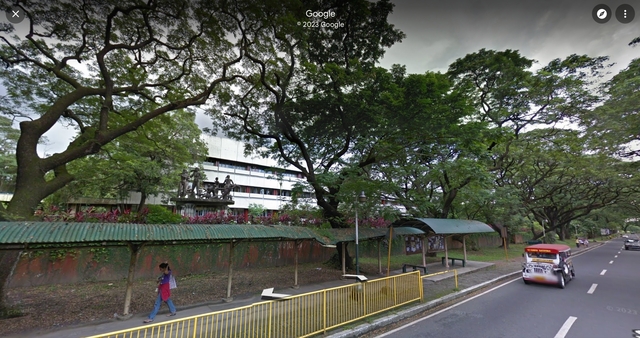 We don't know what was up with 2018 but UP Diliman suffered many losses due to fire—most of all the old Faculty Center, which housed many treasures, both personal to professors and important national heritage pieces.
Also read: Professors, students mourn loss of UP Faculty Center to fire
ADVERTISEMENT - CONTINUE READING BELOW
A big and shiny new building—that looks to extend all the way to the back, up to the slope where the old tambayan places where (yes, those are gone)—is being built in its place, but we'll always remember Bulwagang Rizal's circular Claro M. Recto Hall, the mini theater, the random exhibits that would pop up at the main areas, the eatery at the basement floor dubbed KaTag for "Kainan at Tagpuan," and of course, the nervous thrill of standing outside a professor's door, whether to ask to be let in their class, some sort of extension, or even just some life advice.
Also read: The UP Faculty Center is demolished and Isko hearts break all around
Gyud Food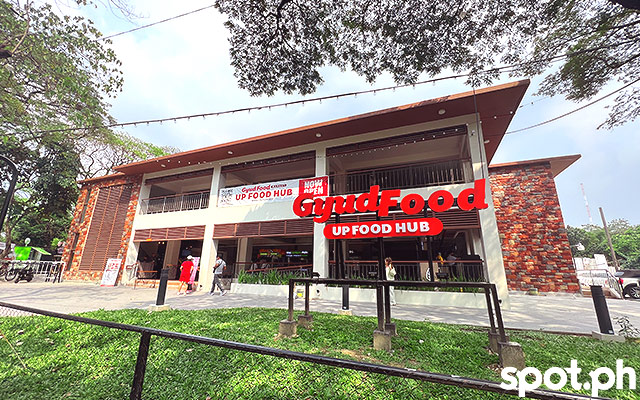 ADVERTISEMENT - CONTINUE READING BELOW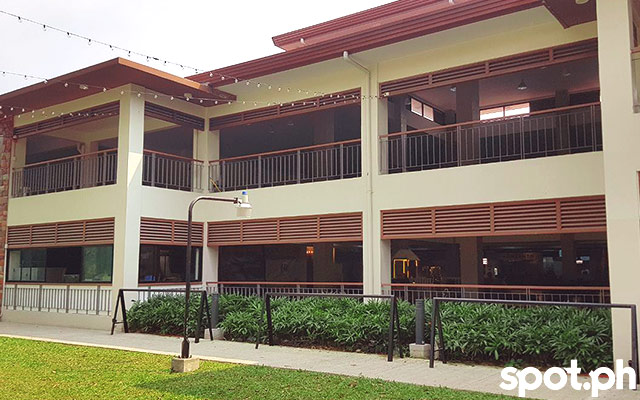 CASAA will always have a place in our old-people hearts. Yet today's new iskos at iskas will have Gyud Food, a two-level hub right across the College of Fine Arts. It's a pretty big eatery, compared to where we used to eat, with an open seating main lobby, picnic tables outside, and even some picnic mats by the side when we were there. Plus, tons of options, from tons of different cuisines.
ADVERTISEMENT - CONTINUE READING BELOW
Also read: PSA: There's a New Food Hub Open for All in UP Diliman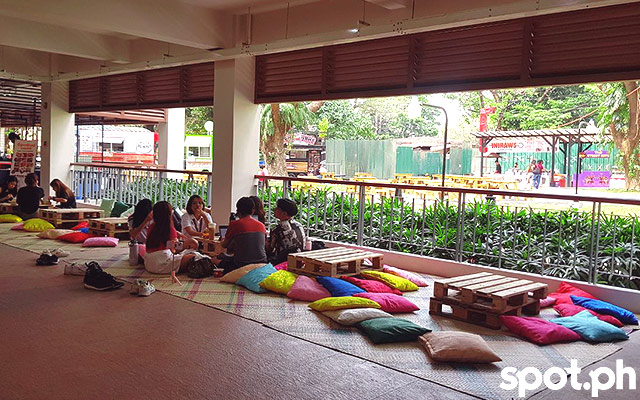 Best part is that the place is open even to people outside of the UP circuit, so you can come in and check it out yourself, just try not to time it alongside the hungry-student waves!
ADVERTISEMENT - CONTINUE READING BELOW
Vinzons Student Hall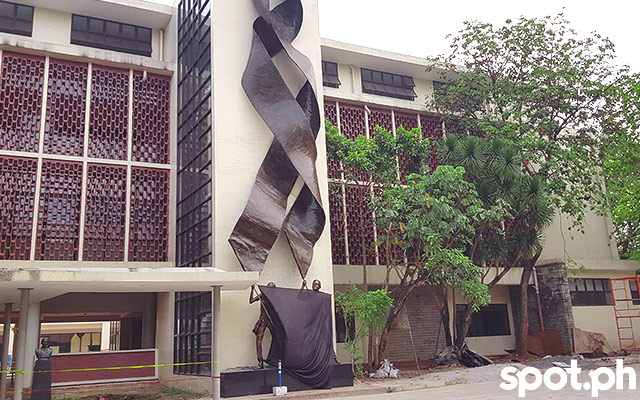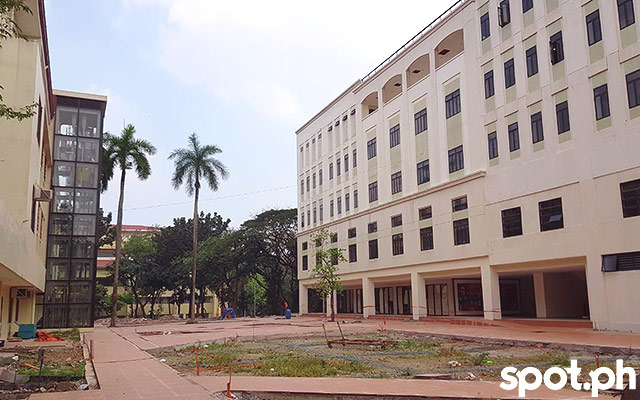 ADVERTISEMENT - CONTINUE READING BELOW
We're not going to lie, we got major FOMO seeing this building up-close. In case you didn't know, the old Vinzons Hall is actually under construction for renovations, but the Monumento Sa Mga Bayani remains steadfast upfront to honor the University's rich history of activism and patriotism.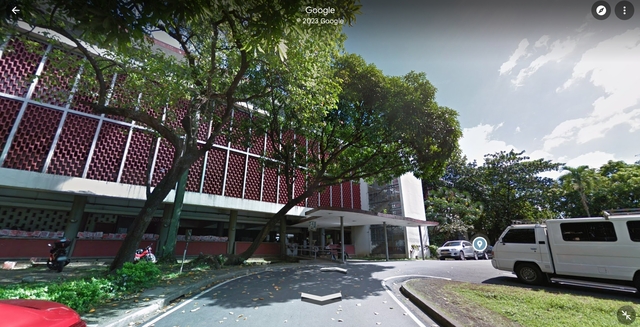 ADVERTISEMENT - CONTINUE READING BELOW
Walk to the back and you'll see the multiple levels of the new student hall, complete with murals, spaces for orgs and meetings, and several rooms and bathrooms. We would have loved to show more snaps but the space is reserved solely for students (which…we are no longer…).
If you want to see more of the building, it's the one decked with huge lanterns when you drive by Katipunan Street, across UP Town Center.
Also read: Why is UP the Bastion of Student Activism?
IBG-KAL Theater and Gimenez Gallery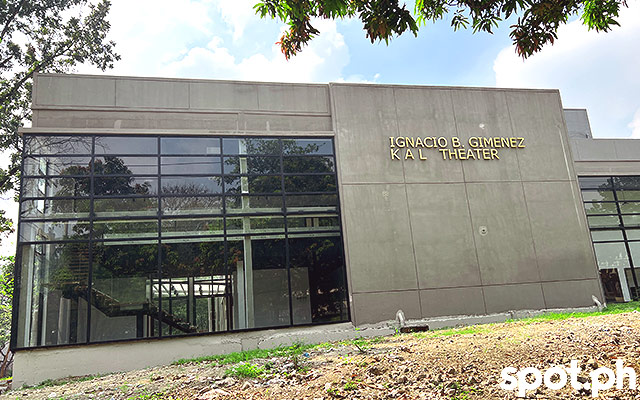 ADVERTISEMENT - CONTINUE READING BELOW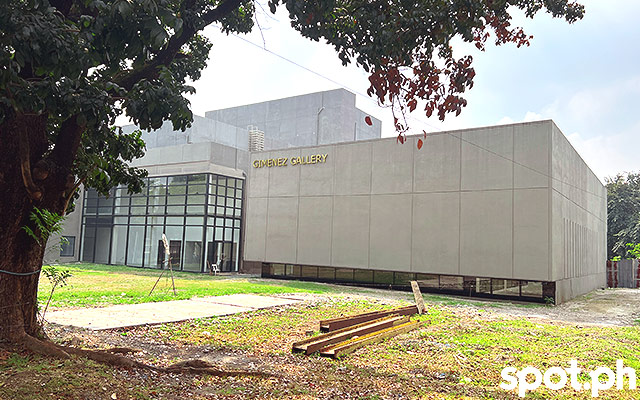 Walking past the corner of Roces and Magsaysay Avenues, you'll spot two massive grey blocks with stylishly placed glass corners and accents—these are the Ignacio B. Gimenez–Kolehiyo ng Arte at Literatura Theater and Gimenez Gallery. This new hub officially opened in February 2023, as made possible by funds from businessperson Ignacio Gimenez, once a UP Diliman student and member of the Dramatics Club and the UP Mobile Theater. The two buildings will play host to stagings and exhibits.
ADVERTISEMENT - CONTINUE READING BELOW
UP Resilience Institute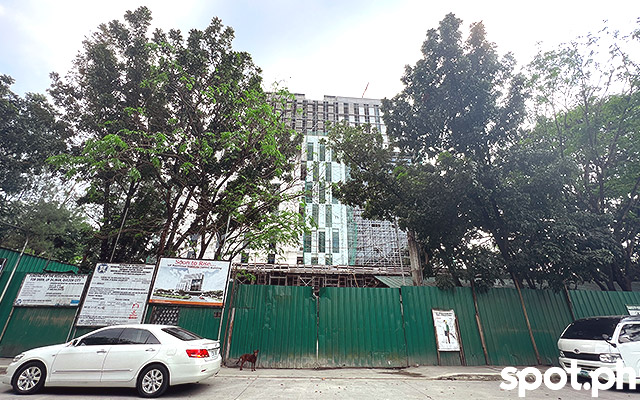 Established only in 2016, the UP Resilience Institute is constructing its own building next to Albert Hall. It's arguably the tallest structure in that area of the campus as of writing, so there's no way to miss it. The institute will ideally be the headquarters for this relatively new initiative, the same one that gave us UP NOAH, and aims to lead the "nation's efforts in climate change mitigation and adaptation" when it comes to information, according to the website.
ADVERTISEMENT - CONTINUE READING BELOW
Also read: DOST's Project NOAH to return to UP
Beta Way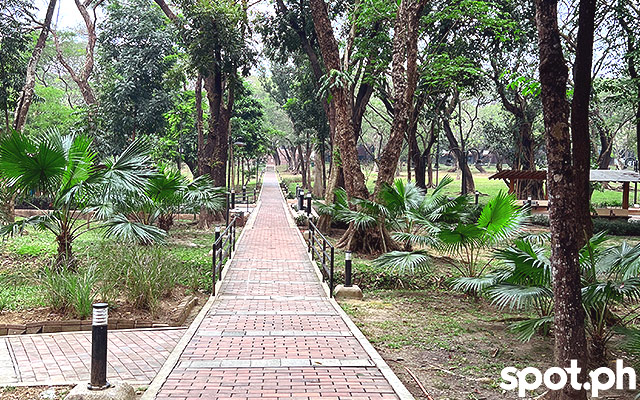 The Beta Way has proved convenient for students rushing to make it to back-to-back classes within the 15-minute grace period. It wasn't the smoothest path before and while relatively safe in the morning, it seemed less so once nighttime falls. The new and improved Beta Way not only got smoother with a path for PWDs, it also got bright lights and the surrounding areas were trimmed for better visibility.
ADVERTISEMENT - CONTINUE READING BELOW
If you're coming from the Palma Hall side, a look on the right will lead you straight into the Pavillion, with a good view of the library housed in Gonzalez Hall.
The Pavillion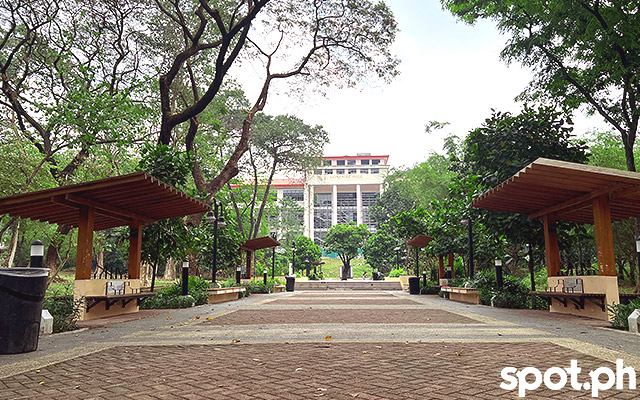 Speaking of the Pavillion, now you've got a place to catch your breath in case you run out of energy in the middle of your Beta Way run. It's got enough space and seating for both the lone student looking to unwind and the rambunctious crowd of orgmates meeting up before class.
ADVERTISEMENT - CONTINUE READING BELOW
It's hard to believe that this is what has become of a sketchy patch of grass, but an open space for relaxation nestled in between trees is pretty great.
Tau Alpha Infinity Walk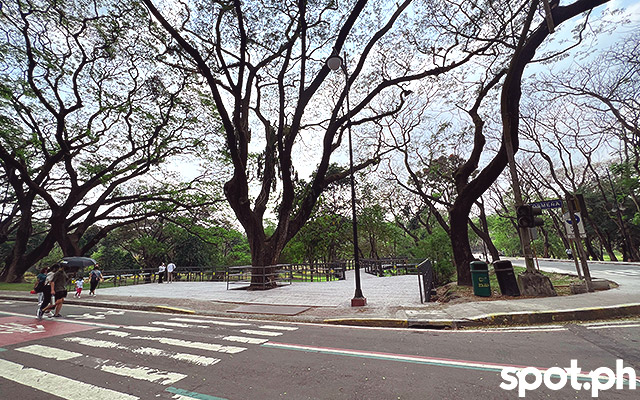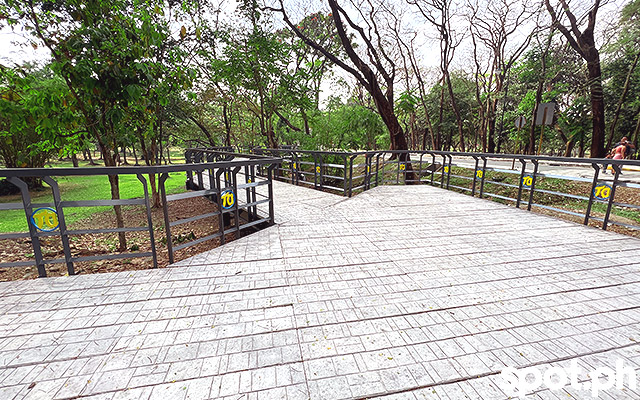 ADVERTISEMENT - CONTINUE READING BELOW
Sidewalks are a pedestrian's best friend, but a walkway closer to nature is pretty good, too. This new cement and steel walkway flanks the recently renovated Roces Street on both sides and connects the Oval. Trees part of the path seem to have been spared, as the walkway was constructed around them, with a railing to protect both trees and pedestrians.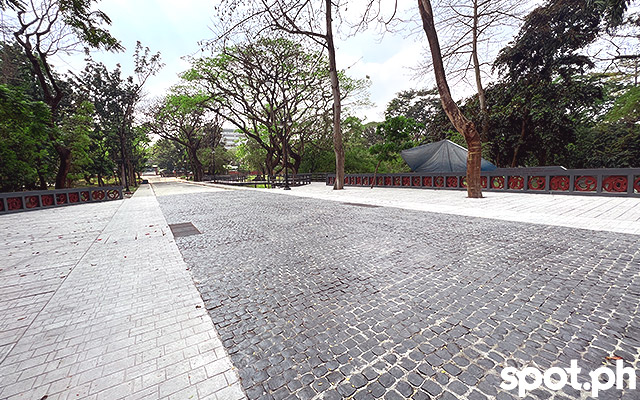 ADVERTISEMENT - CONTINUE READING BELOW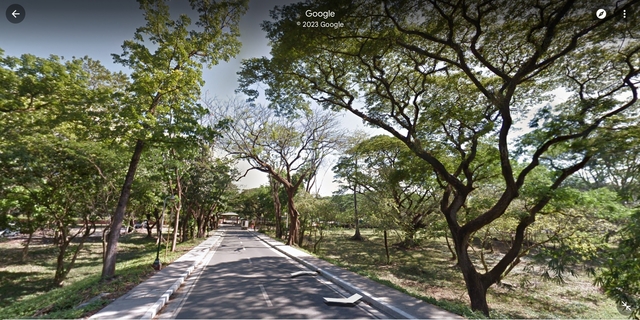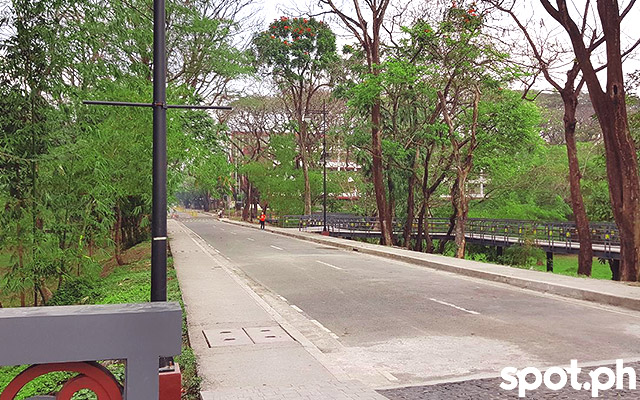 ADVERTISEMENT - CONTINUE READING BELOW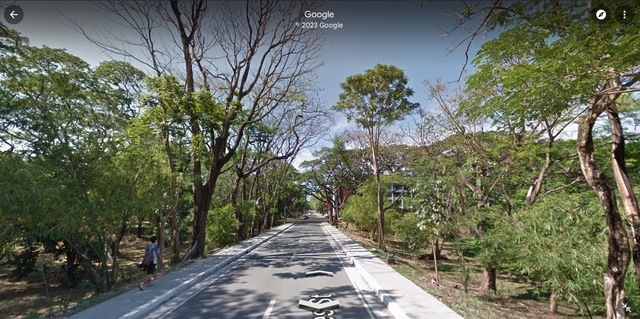 Most people would take the Beta Way to cross between Engineering's Melchor Hall and Palma Hall, but now there's another one you can take if you're nearer to Quezon Hall and that side of the Oval. The Tau Alpha Infinity Walk also has a viewing deck overlooking the Lagoon for a better look at the view or if you need a rest in the middle of your walk.
ADVERTISEMENT - CONTINUE READING BELOW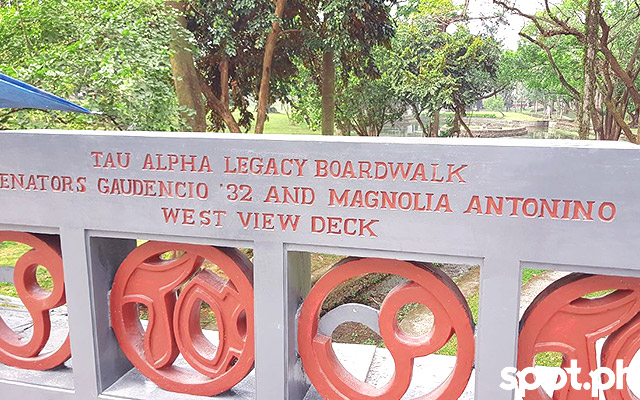 The Lagoon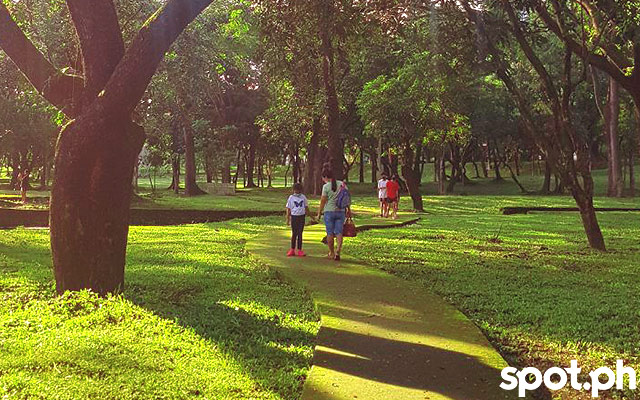 ADVERTISEMENT - CONTINUE READING BELOW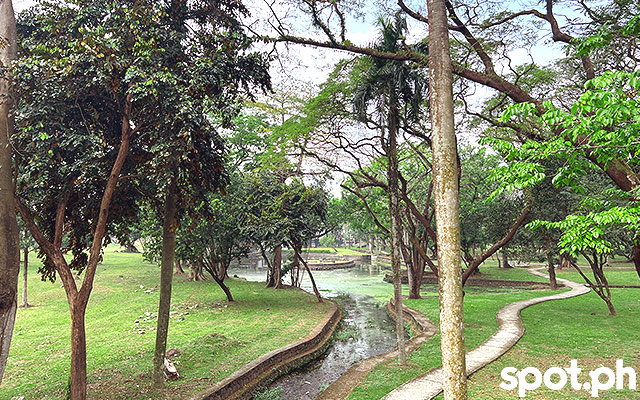 A lot has been said about the lagoon. Well, we know a lot of erm, stuff, of different kinds, is said to go down at the oval in general, but the tales about the lagoon have long-been on the raunchier side. Those days of people making the most of being unseen in the "wilderness" are looking to be over. Just look at how clean and sun-filled the place looks now; gone are the overgrown bushes and whoa, you can actually clearly see the lagoon now, even as you're standing by the roadside.
ADVERTISEMENT - CONTINUE READING BELOW
UP Infirmary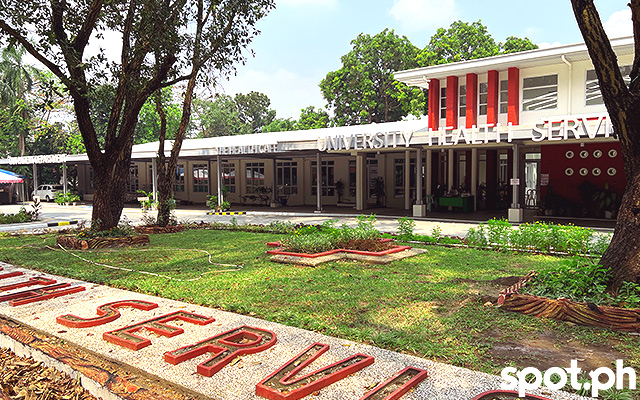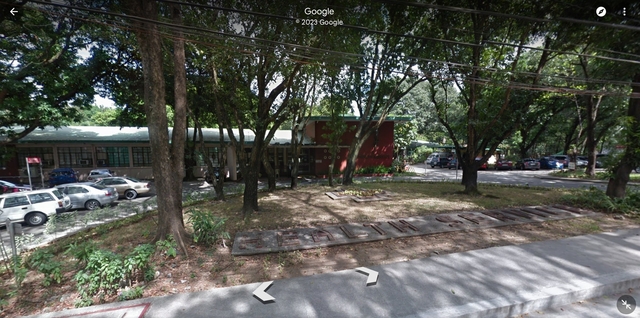 ADVERTISEMENT - CONTINUE READING BELOW
Gone are the days of looking for where to get help if you ever get injured on campus. It's not like the UP Infirmary was ever inaccessible, it just didn't look like one from the get-go. Maybe it's the dark exterior or the trees outside that kept it in the shadows, but its latest makeover is one you can't miss. Check out the big sign upfront and new seating area for those waiting or patients in need of fresh air. Also, we've long known the infirmary had a pharmacy but now you really know it's a pharmacy.
Atencio-Libunao Hall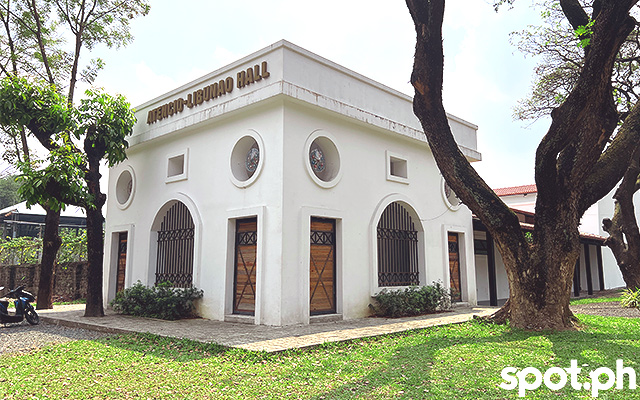 ADVERTISEMENT - CONTINUE READING BELOW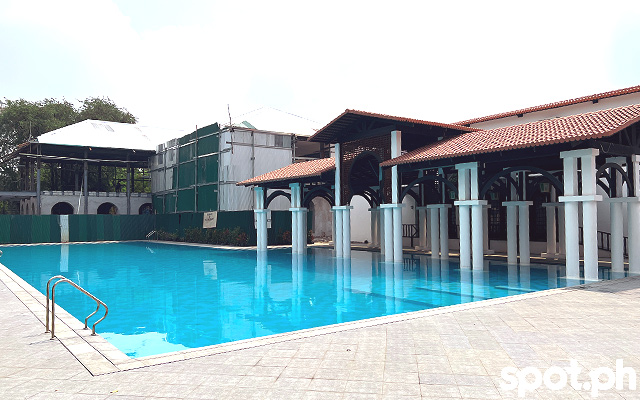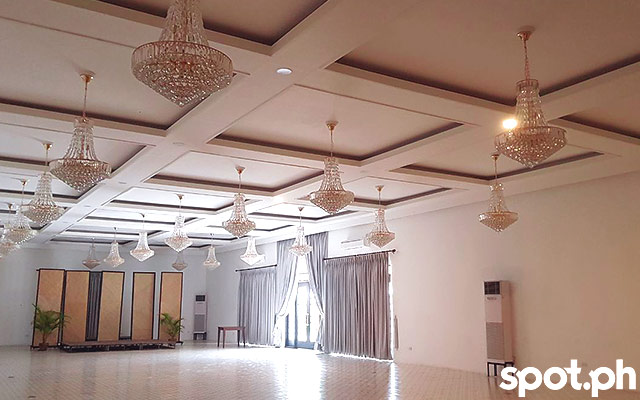 ADVERTISEMENT - CONTINUE READING BELOW
Is it a resort? Is it a ballroom? Is this even really the UP we remember? Yes, to all three. The new Atencio-Libunao Hall looks out of place with its Spanish-style design influence reminiscent of vacation getaways, complete with blue-and-white tiles and a fancy light fixture. Then there's the pool, of course, which you can't miss at all—complete with overhead arches if you're seeking shade or some quiet time. A walk to the back will lead you to an airconditioned ballroom that houses multiple chandeliers and entry points.
This place is under the College of Law and was built by alumni; they're also building a cultural area of sorts next-door for guests and delegates of the college. The College of Human Kinetics is currently borrowing the pool for some P.E. classes while its pool is being renovated.
Epsilon Chi Centre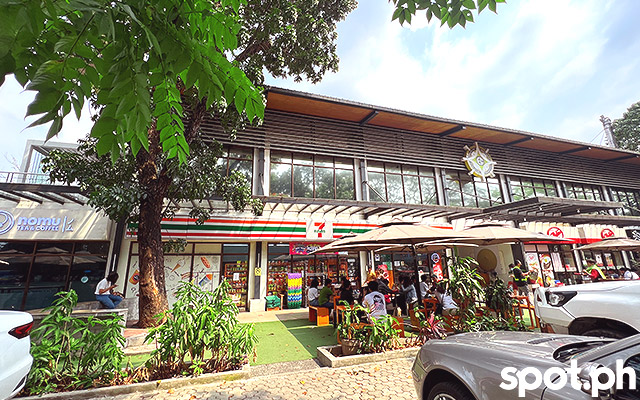 ADVERTISEMENT - CONTINUE READING BELOW
There's a 7-11 inside UP Diliman now. Yup, that's how long you've been gone. Don't worry, we're just as shocked as you are. The 7-11 is right beside OGs Rodic's Diner, and Snack Shack (no longer just a shack), and even a tea and coffee place called Nomu. This spot is located right by the Bahay ng Alumni, a.k.a. TBA to confused freshies, and is a stone's throw away from the food hub of Area 2. And while the place does have its own parking, it's no longer a surprise that cars fill up both the centre and TBA's designated lots.
Share this story with your friends!
---
Help us make Spot.ph better!
Take the short survey
More Videos You Can Watch
Load More Stories