If Video-Chat Apps Were People, This Is What They'd Be Like
Which app reminds you of Miranda Priestly?
(SPOT.ph) Remember when you used to complain about meetings that could have been e-mails? Well, they're all virtual meetings now! It isn't exactly a win but hey, at least it's a bit less of a pain to sit through (most of the time, you don't even have to wear pants, but that's will be our dirty little secret). Video conferencing is the new go-to for all types of meetings—and all types of people. Folks seem to take on an entirely different persona through your laptop's screens and even the video-conferencing apps themselves seem to have their own kinds of characteristics. We decided to reimagine the most popular video-conferencing apps out right now as people, just to really flesh them out.
Also read:
VIDEO: The 10 People You Meet in a Group Chat
10 Free Apps Perfect for Keeping That LDR Spark Alive
How Old-School Messaging Apps Were Actually Better Than the New Ones
This is what it would be like if video-conferencing apps became people:
Zoom: The Multi-Hyphenate Creative With a Whole Lotta Brain Cells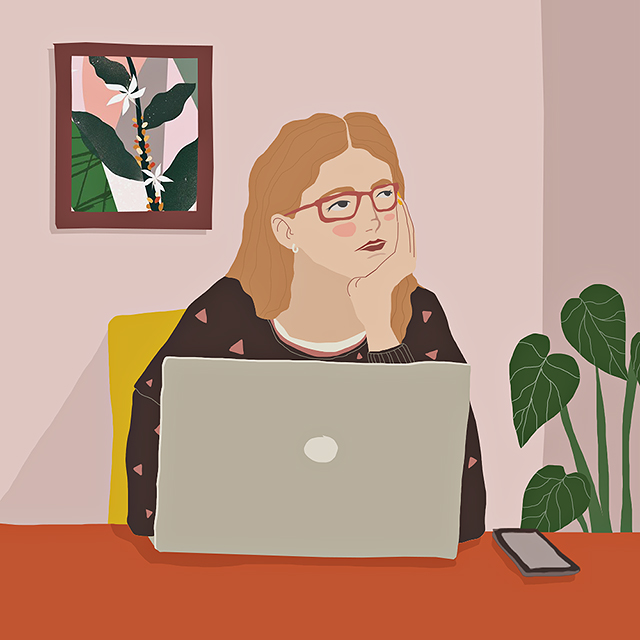 ADVERTISEMENT - CONTINUE READING BELOW
Did anybody even use Zoom before this crisis came about? This video-conferencing app has taken over virtual meetings thanks to the huge number of people who can join in one call (up to 100 participants!), the unlimited minutes you can buy, and a bunch of other cool features—who are we kidding, it's mostly the customizable backgrounds. Zoom is kind of like that person who has a resume longer than a grocery list. They refer to themselves specifically, and un-ironically, as a "multi-hyphenate creative," which means they've got all the bases covered. 
Messenger: The Kid Who Has Tried On Every Possible Filter and Is Still Bored
Having a proper talk through Messenger's video call isn't exactly possible—unless you guys speak entirely in filters. This app is just like a younger cousin whose real face you haven't seen in a very, very long time. Do they actually have those dog ears and tongue in real life? Or did they just turn into an oven toaster and pop out as a slice of loaf? Maybe; you don't even recall what they actually look like in real life. Pro tip: Messenger also has a share-screen functionality on desktop, if you need visuals to go with your convos!
CONTINUE READING BELOW
Recommended Videos
Google Meet: The Millennial Who Has Everything Together (On Screen, At Least)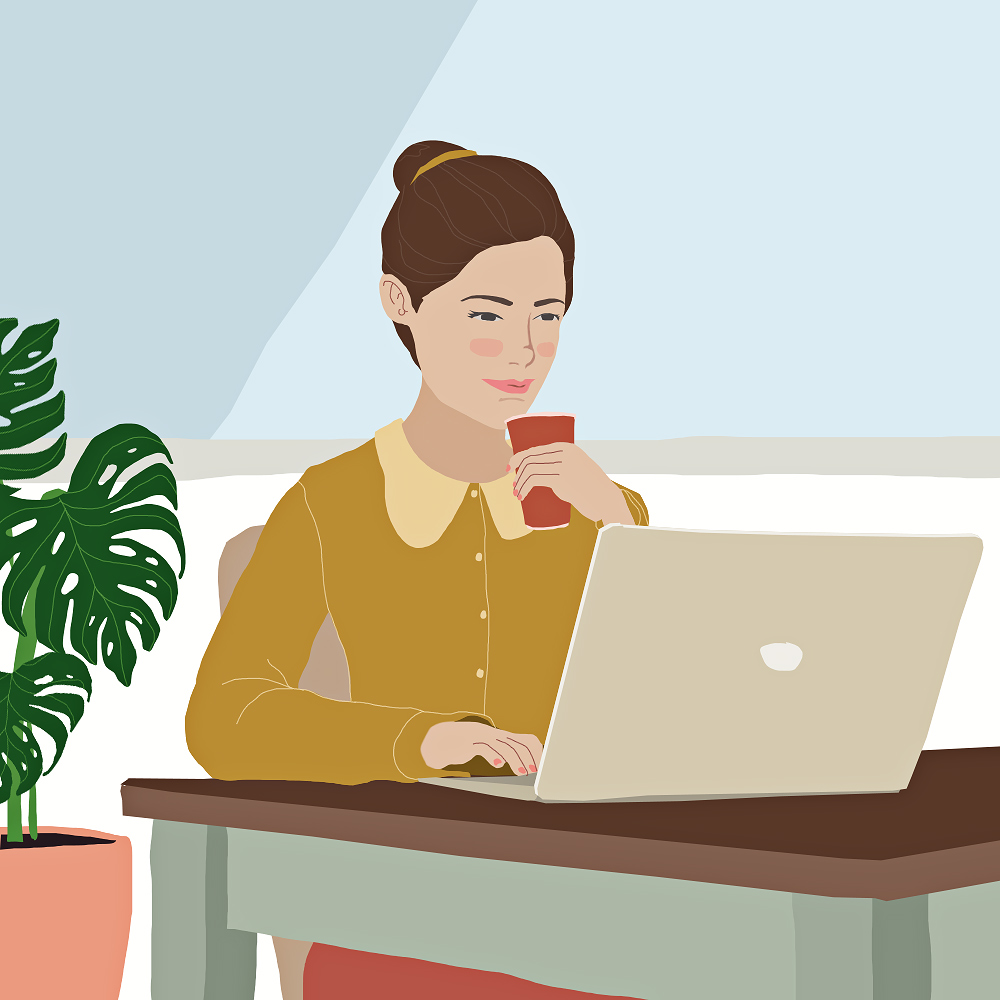 ADVERTISEMENT - CONTINUE READING BELOW
Before Google Meet transformed into its present form, it was known as Google Hangouts, the place where all the college kids met up for school work. They offer up to an hour of meeting time , with a maximum of 100 participants for free, but if you need to invite more, the service can accommodate a maximum of 250 participants in a meeting that runs 300 hours. It's sleek, it's easy, it's what all the cool kids use—making the human version of it much like a millennial who looks pretty put-together. You can usually see them composed before the webcam, a cup of cold brew in hand, with the messy pile of laundry hidden somewhere behind the camera.
FaceTime: "The Young One Who Is Never Not On Their Phone"
We know only Apple users get this shared service (so that already says a lot about what type of person this video app is). The Group FaceTime feature lets you chat with up to 32 people at the same time—though that number is bound to get messy. Think of this app as a teenager whose phone is glued to their hand; they're probably decked out in Stan Smiths and all the latest gear—with a TikTok account to match. They know all their angles, too, so it's impossible to get them at an awkward one even while on video call. And no matter how many times you mock them for it, they're still the first person you call when you've got tech issues.
ADVERTISEMENT - CONTINUE READING BELOW
Microsoft Teams: The Executive New to This Whole Web Conference Concept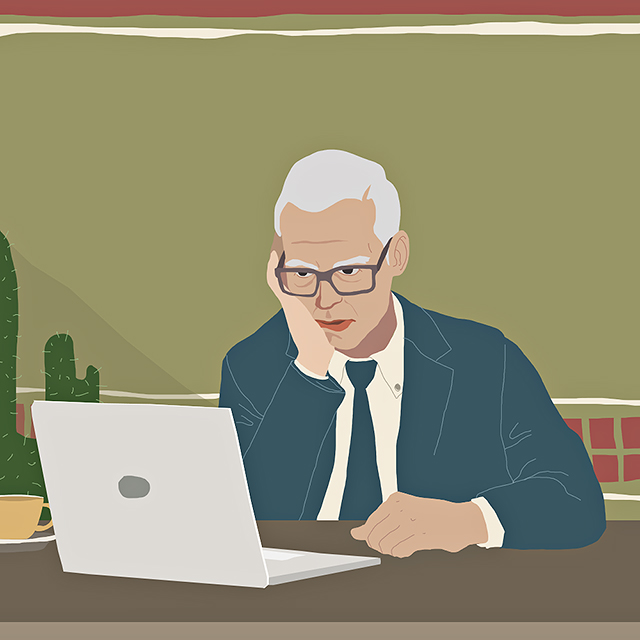 If you weren't aware Microsoft had its own video call service tied to Outlook, well, we can't blame you. This one's strictly for business—and mostly for folks who've been in the business for a while now. You can create channels to easily broadcast updates to your colleagues, which are separate from chats on this platform. Think of this as the grumpy old boss of a small business that hasn't quite got this whole video call thing down. They might not know they can mute their mic, perhaps peer a bit too close to the camera (hello, nose hair!), maybe try to present a report by printing it out and holding it up—but it's all endearing, in a way.
Skype: The Creator Who Has Been There, Done That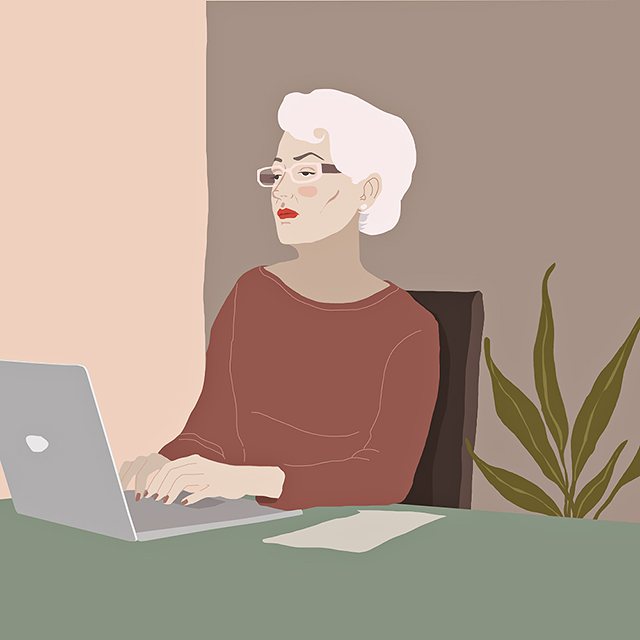 ADVERTISEMENT - CONTINUE READING BELOW
Skype is one of the OG platforms that really took on a global scale. Hence, just think of Miranda Priestly and her pristine white hair when you want to imagine Skype as a person. With years spent in the business, she knows what she's doing and it would take a behemoth to dethrone her. We like to imagine her with a glass of wine in hand, looking at all other video-call applications the same way Miranda first looked at Andy in the movie.
Houseparty: "The One With All the Cool Party Tricks"
This one's a no-brainer (it's literally in the name). This app is esentially for hosting virtual parties for all your friends—okay, well at most eight of you can be in a single session—and play games or just hang out online. Think of this app as that one friend who's always hosting little get-togethers at their place. Things start out pretty chill, but pretty soon the party tricks come out: Turns out they can flip their eyelids inside out or maybe they have an insane card trick up their sleeve. As long as nobody starts playing Wonderwall on the guitar, then it's all good.
Hey, Spotters! Check us out on Viber to join our Community, download our cool Sticker Pack, and subscribe to our Chatbot.
Share this story with your friends!
---
Help us make Spot.ph better!
Take the short survey
Load More Stories