How Old-School Messaging Apps Were Actually Better Than the New Ones
We'd take the old ICQ over Messenger if we had to choose, probably.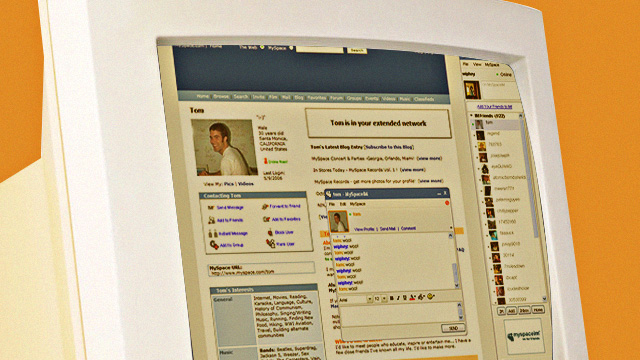 (SPOT.ph) With the advent of the Internet, there's really no excuse not to get in touch with anyone these days. You have Skype for video calls, Zoom for online meetings with more than 100 people (we exaggerate), and Telegram/WhatsApp/WeChat for all your instant messaging needs. (And while we are at it, have you joined our community on Viber yet?)
ADVERTISEMENT - CONTINUE READING BELOW
But before all these apps came along, Internet users who grew up in the '90s didn't have a lot of options—which was great because almost everyone would be on the same platform as you and you didn't have to download another app just to avoid missing out. So before you get lost in another slew of messages in all the messaging apps that you have on your phone, we list down some old-school messaging apps from when times were a whole lot simpler.
Also read:
10 Pen-and-Paper Games That Kept Us From Getting Bored in the '90s
10 '90s Sitcoms You Can Stream for a Fun Flashback
10 Cool Things That Were on Every '90s Kid's Wish List
10 Things Only '90s Students Would Know
CONTINUE READING BELOW
Recommended Videos
Here's how these messaging apps from the '90s are better than the new ones:
mIRC 
mIRC, which was launched in 1995, was a kind of Internet relay chat (get it?) where people from all over the world can talk (well, type) in a virtual meeting place called a "channel." Before Telegram's fancy stickers and Yahoo! Messenger's background themes, this text-based platform got the job done especially if you were looking to hang out with like-minded people. Imagine crashing a party where there are different conversations happening at the same time; and when you join a channel, you can come in at the middle of that convo or exit anytime in a French kind of way. mIRC is mostly dead now, but techy millennials who grew up with it still get a kick out of using the platform—especially with a new version released in March. 
ADVERTISEMENT - CONTINUE READING BELOW
ICQ
ICQ was originally developed by an Israeli company in 1996, then bought by AOL in 1998 before it was purchased by a Russian Internet company in 2010. Its name sounds like the phrase "I seek you," where "seek you" is actually the origin of the wireless operator code "CQ" for making a general call. It was the first stand-alone messenger in the '90s, breaking away from the real-time chat platforms like mIRC. Aside from the usual message, you can also send files, a voice message, and even a greeting card. If you miss ICQ, here's an "uh-oh" sound byte (yes, it's the sound you hear when you get a note from someone) to bring you back to the good ol' days. It's still around, but you might not find a lot of people using it as much. 
MSN Messenger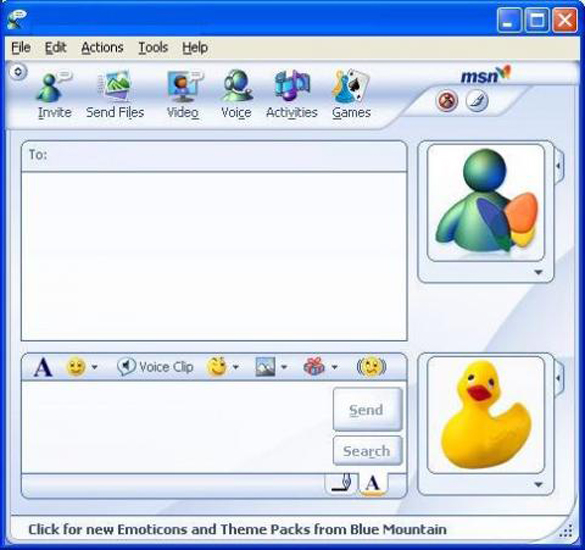 ADVERTISEMENT - CONTINUE READING BELOW
You probably remember the two ghostly figures in MSN Messenger's logo. The platform, which was released in 1999 and later rebranded as Windows Live Messenger in 2005, is sorely missed for allowing users to decorate their online names with punctuation marks, numbers, or just a weird combo of your favorite things ("punkrockprincess," anyone?). Plus, who can forget the "Nudge" functionality where you can make your friend's message window shake to get his/her attention? Windows Live Messenger was discontinued in 2013. 
Yahoo! Messenger 
If MSN had "Nudge," Yahoo had "Buzz"—and you probably know the keyboard shortcut: Ctrl+G. Yahoo! Messenger, which was initially known as Yahoo! Pager in 1998 and was renamed in 1999, also let you create the most interesting (but regrettable) user IDs like "OneTwoThree" or "Damsel4Real" and play around with your status message. But one of the best things about YM, as it is fondly called, is a chance to go "invi" or invisible (a.k.a. appear offline even when you're not). The fact that you can type ":))" and make a LOL emoticon appear automatically is something we sorely miss, too. Its old design said goodbye in 2016, and it was shut down entirely in 2018. 
ADVERTISEMENT - CONTINUE READING BELOW
MySpaceIM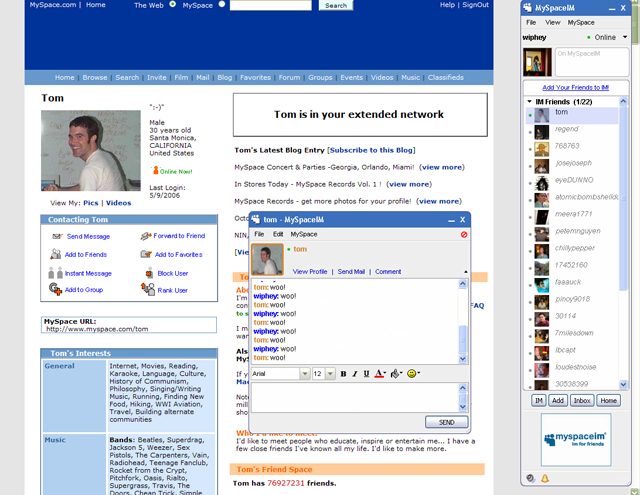 Web-based MySpaceIM (2009) was the instant messaging client for MySpace (2003)—a lot like Facebook Messenger and Facebook. This messenger allowed users to change their chat box' skin, customize backgrounds in message windows, choose from one of the built-in avatars.  
AIM 
AIM or AOL Instant Messenger, which was launched in 1997, was the leading instant messaging application in North America. It was the YM on that side of the world, where kids hid behind song lyrics as their away message and funny screen names. When someone signed in, you would hear a bell; when a friend signed out, there was a loud thud of the door. This application also offered a whole lot of options to customize your contact's login and log out sounds. 
ADVERTISEMENT - CONTINUE READING BELOW
Google Talk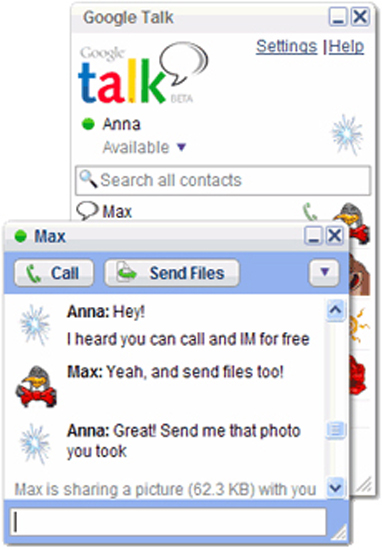 Before there was Google Hangouts, there was Google Talk that was launched in 2005 and discontinued in 2015. It was fully integrated into Gmail's platform, where you can open the chat box on the left-hand column of your screen. It was a convenient application as it meant not having to download a separate app for your real-time exchange of messages. 
ADVERTISEMENT - CONTINUE READING BELOW
Chikka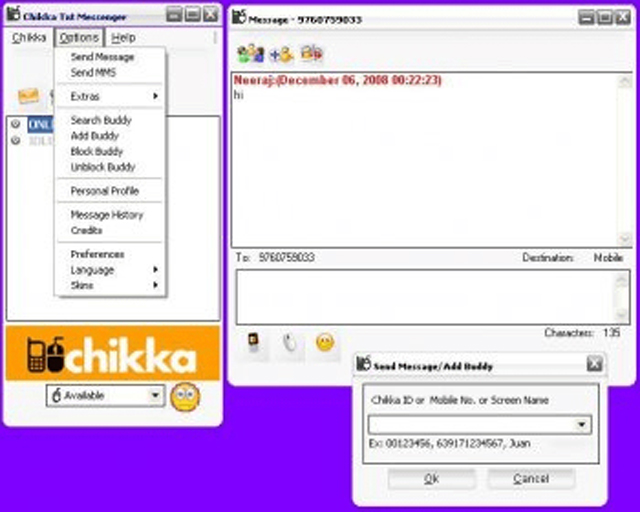 Back in the day, not a lot of people were on postpaid plans for their phones. For those on prepaid, running out of load just when you really need to text someone (i.e. to tell your friend to meet her at x in x minutes) is a disaster. The next option was to log on to your Chikka account from your desktop, and send a free message using the software. Chikka Text Messenger—with the name "chikka" coming from the colloquial term "chika" or small talk, rose to fame in 2000 It was completely shut down in 2018. 
ADVERTISEMENT - CONTINUE READING BELOW
Share this story with your friends!
---
Help us make Spot.ph better!
Take the short survey
Load More Stories