33 Funny Pinoy Restaurant Names That We Swear Are Real
These pun-tastic places will make sure you'll never get hangry.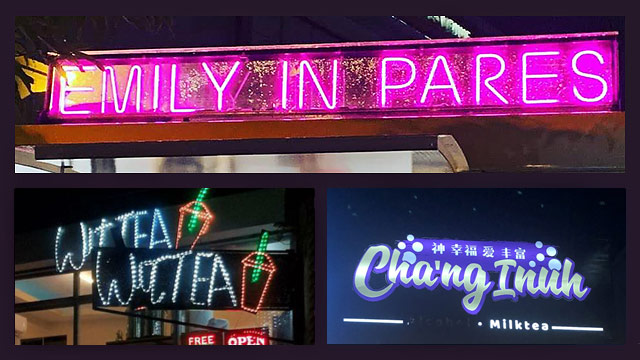 (SPOT.ph) What's in a pun? That which we call wordplay, in any other form, would still make the whole dinner table groan in frustration. But that's never stopped Filipinos from liking them—or, you know, using them—as actual restaurant or food stall names.
We're no strangers to this, and a once-over of our Random Photos series alone is proof enough. Some might say that puns are the lowest form of humor, but honestly, those people sound like they're not very fun at parties (does anyone else miss parties?), and in the end, there are some cheap laughs that are worth having. 
Also read:
10 Unintentionally Funny Barangay Names From Around the Philippines
You won't get "hangry" with the "punny" resto and food stall names we've found:
Emily in Pares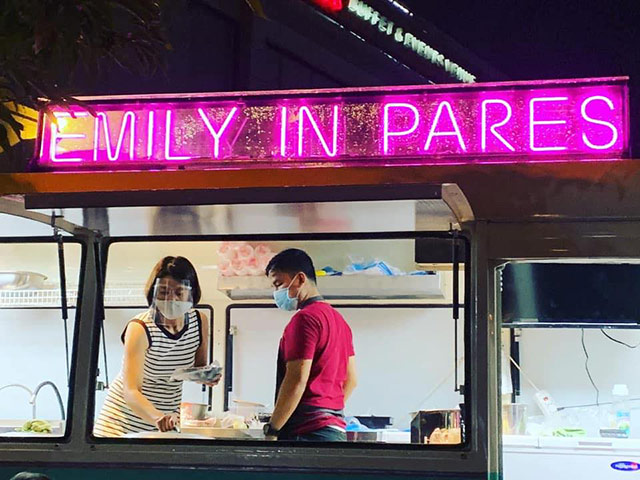 ADVERTISEMENT - CONTINUE READING BELOW
Now, Emily in Paris (as seen on Netflix, where have you been?) is one thing—we really don't advise flying to France when you don't speak a lick of the language while you wear actual berets around actual French people, the show is fiction—pares is a different ball game, and we'd go to great lengths for a good bowl. But this very real food truck that you can find in Las Piñas says we don't even have to do that! Major bonus: They're open 24/7!
Hari Pata
CONTINUE READING BELOW
Recommended Videos
We're not quite done with the pop-culture rip-offs, and to be fair, this crispy pata place kind of takes the cake. In fact, this pun has so many layers it might actually be the cake. The lightning bolt, the pig, and the marketing strategy of calling itself the king of its chosen cuisine—it would be bordering on masterful if we didn't go, "Oh my God," as a reflex to puns in general.
ADVERTISEMENT - CONTINUE READING BELOW
Johnn Lemon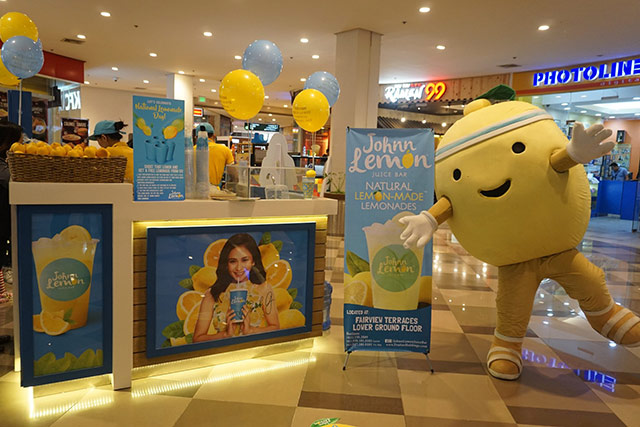 We're putting in a little zest, right off the bat. From hand-drawn weekly "newspapers" to timeless music, was there anything the late Beatle couldn't do? Well, he didn't open this lemonade stand—he really should have, because it was right there. But maybe it's the sort of potential punchline only Filipinos would see right away.
Coco Martea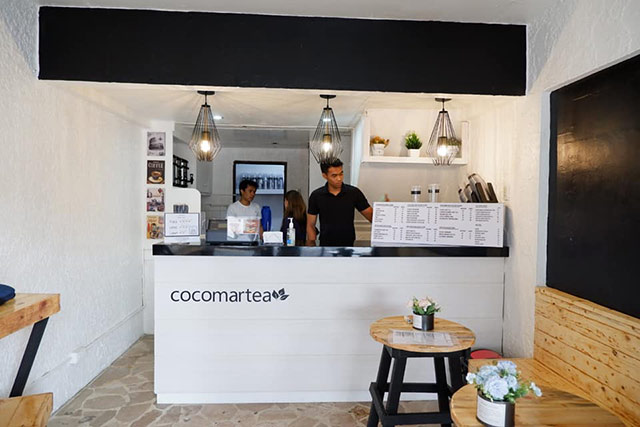 ADVERTISEMENT - CONTINUE READING BELOW
Sticking with drinks for a minute, this one is thankfully named after someone still breathing. It's no hardship to admit that this one is a little bit of a stretch, but that didn't stop us from having a good chuckle at Coco Martin's expense—we're not sure if we hope he's seen this. 
Boba Ka Tea?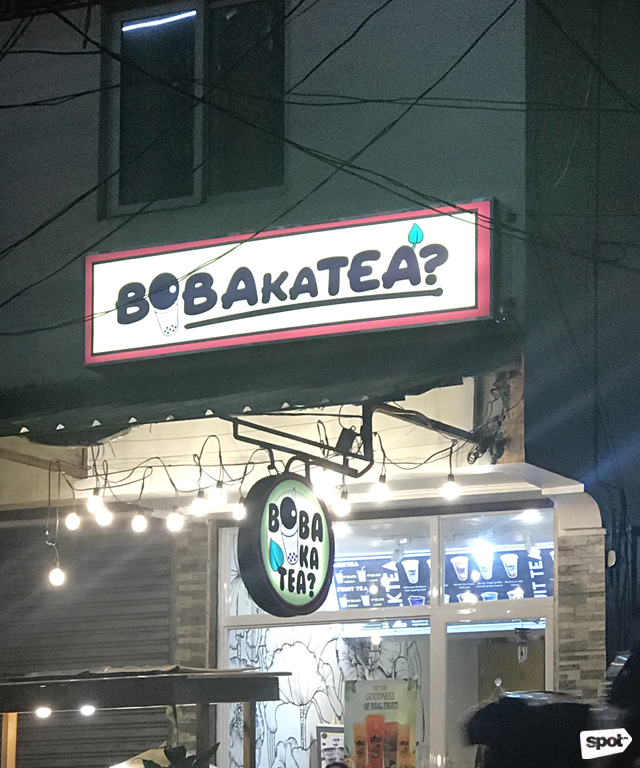 The thing with this milk-tea spot is that you really have to be careful when you ask your friends to meet you here, otherwise they might think you're questioning their intellect. As such, you might end up with no pals at all. But hey, at least you have your drink!
Hoy, Panga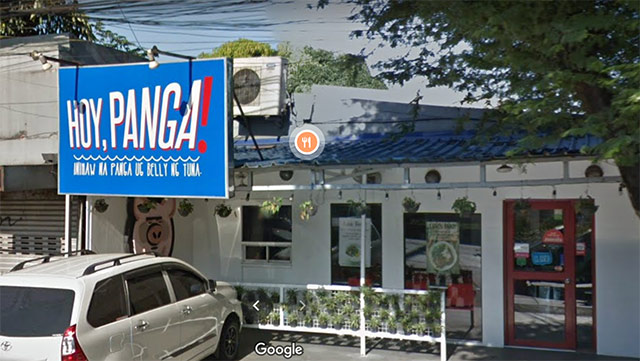 ADVERTISEMENT - CONTINUE READING BELOW
This one isn't nearly as rude, but you'll still want to tread lightly with this name— volume is key in this department. Don't limit this Katipunan resto to grilled tuna panga, either—there's tuna belly and spicy lechon on their menu, too!
Grill of Thrones
Does anyone know how to say, "All meat must fry" in High Valyrian? Not that it matters. This is an actual spot in Quezon City, specifically inside the StrEat Maginhawa Food Park. They're also on GrabFood, so if you time it all correctly, you can still say, "Dinner is coming." That is, if you're still a fan after that finale.
Gusto Goto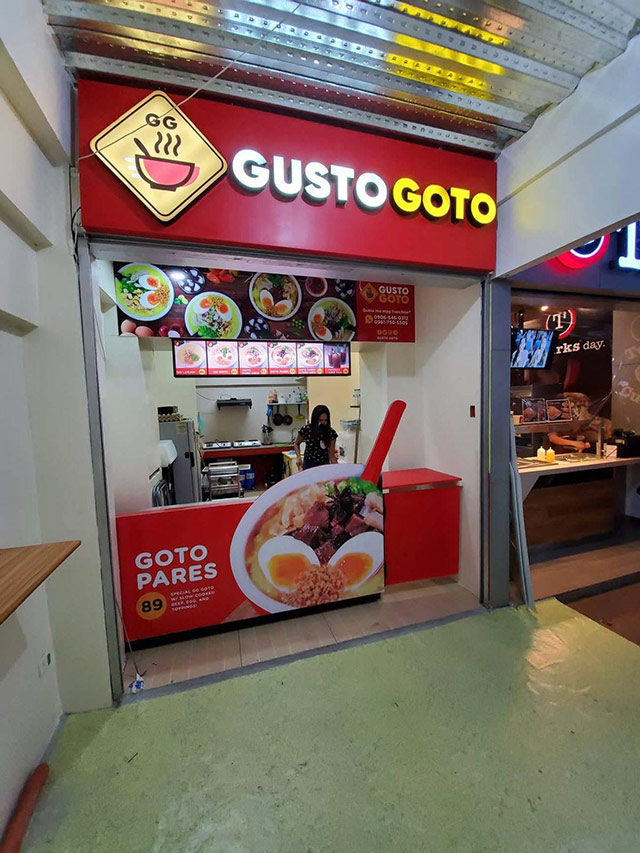 ADVERTISEMENT - CONTINUE READING BELOW
There are so many directions you can take with goto, but this one knows where to go. Gusto Goto stands out among places that serve the rice porridge because the name is the answer for when you are asked what and where you want to eat. 
Burger Matsing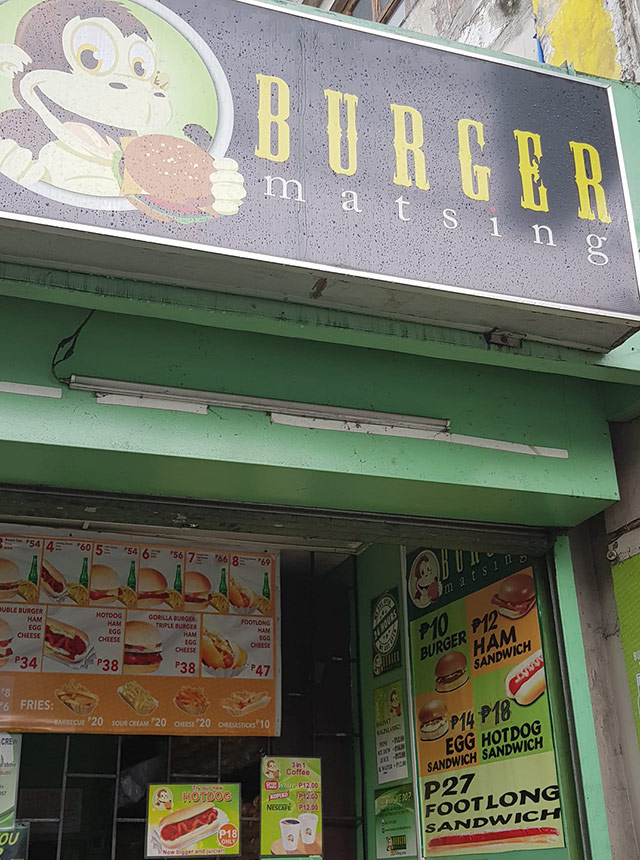 Are you really from around here if you don't get this one? Who are we kidding, all our brain cells are completely fried. If you haven't picked up on it yet, the name finds its roots in another chain of burger kiosks that you probably see at least three of over the course of any given week. This one's got a slightly friendlier mascot, though. 
Fu-Cha Milk Tea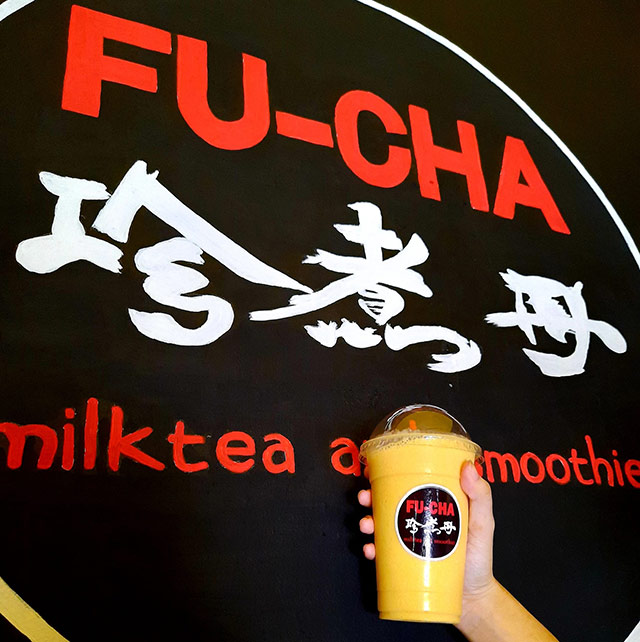 ADVERTISEMENT - CONTINUE READING BELOW
This one's a milk-tea name you can't just throw around in passing, but maybe some of you say it anyway when you haven't had your fix of the drink. It's okay. You can admit it.
Nak Nam Fu Cha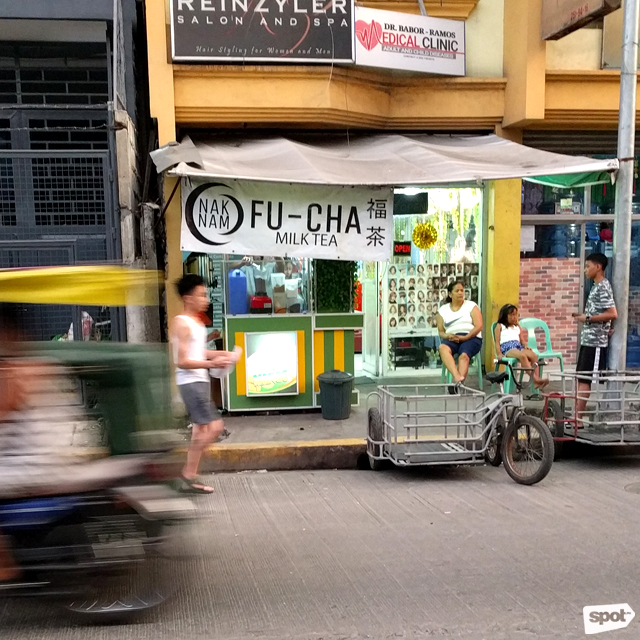 If the name of the shop before this entry wasn't scandalous enough,well, this one has taken it up a notch. "Once more, with feelings" as they say.
Mango-Go-Yow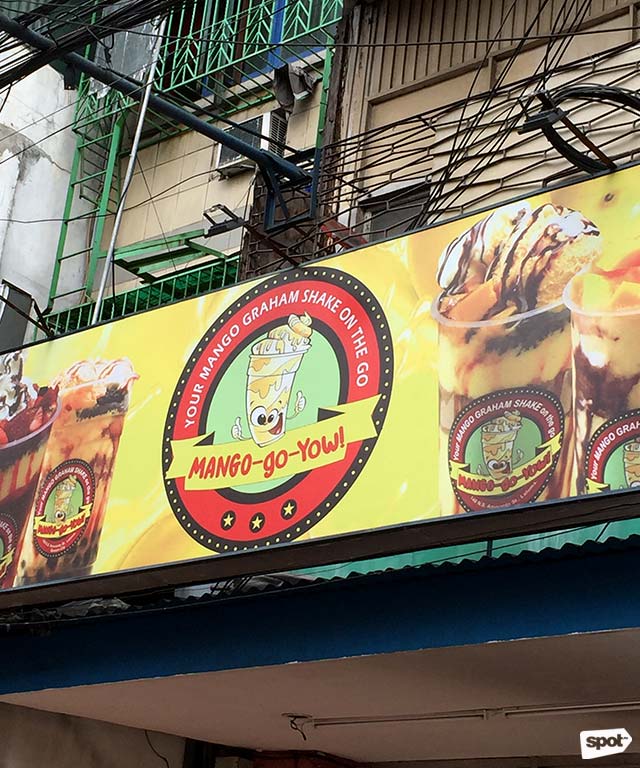 ADVERTISEMENT - CONTINUE READING BELOW
Ther e are probably many reasons behind the mango-beverage character's smile, especially with a name like that. Depending on how you read it, it's either the mascot's clearly enthusiastic or out for some mischief.
SIOGO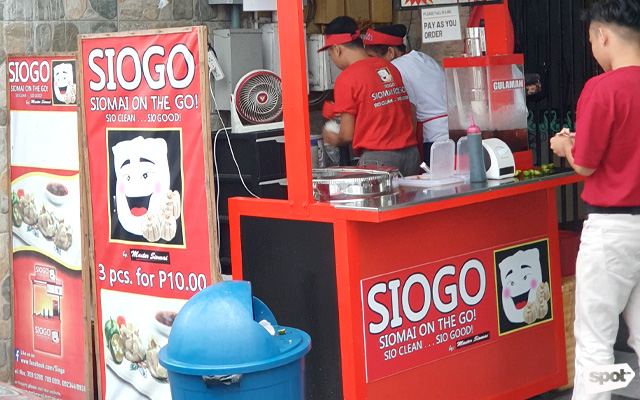 Whoops! Before you take a turn to, err, study or hang out, no, this somewhat familiar color theme is not what you think it is. No lady hiding her face behind a fan here for its logo, only a happy-looking dumpling surrounded by siomai. Who wouldn't, when this dim sum is so affordable? That tagline "Sio clean... Sio good" sounds assuring enough.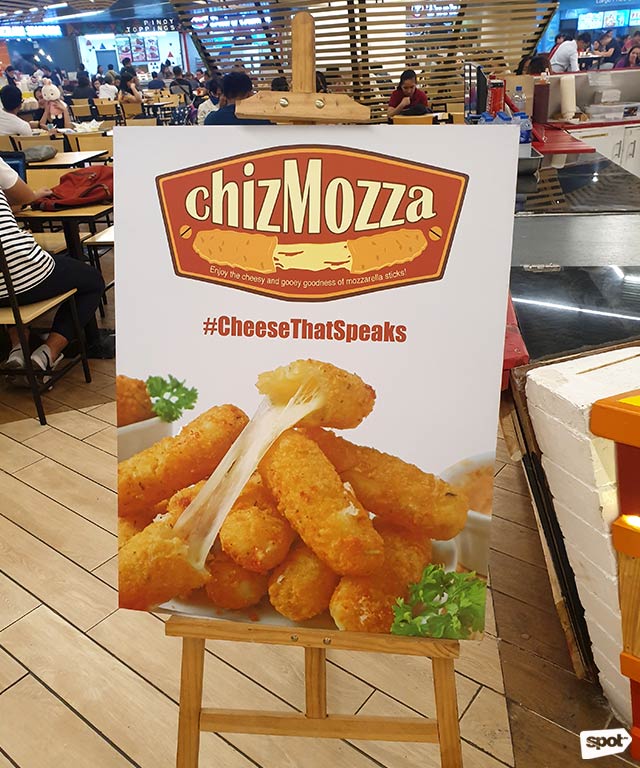 ADVERTISEMENT - CONTINUE READING BELOW
Some rumors could be quite a stretch, and there are some that can be literally...stretched. Okay, we know that was quite a stretch. Let's just talk about more juicy stuff, such as these mozzarella sticks from a food stall that goes by the very fitting name ChizMozza. And like a true-blue gossipmonger, the hashtag isn't mincing words, either. #CheeseThatSpeaks, indeed. 
Wittea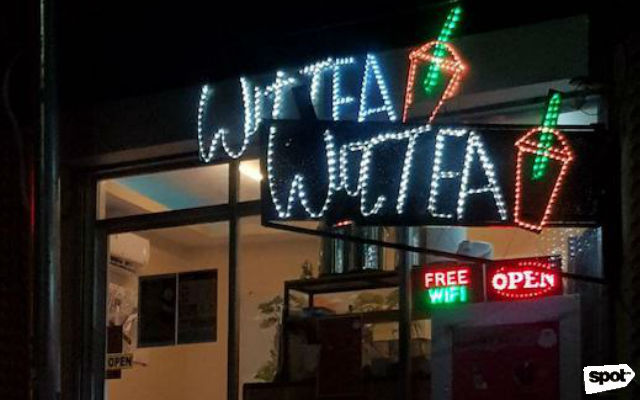 This milk-tea spot arguably got the point of all of these tea puns—or maybe there's just a lot of really "out there" names for beverage shops that it was almost hard to keep up, so this shop in QC just opted for an adjective to sum them all up.
Sausage With Benefits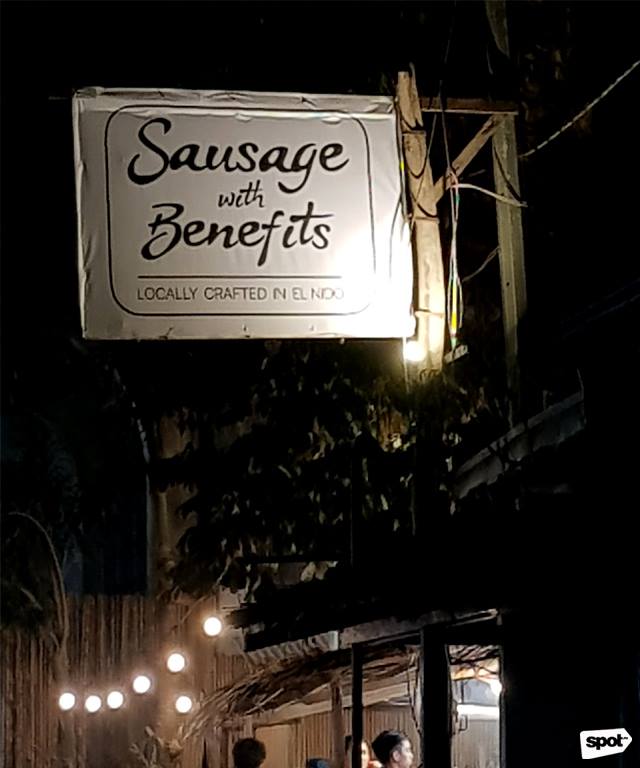 ADVERTISEMENT - CONTINUE READING BELOW
Truth be told, this name's got us Googling "sausage benefits." A lot has been said about them being made of processed meat, but no one's stopping you from enjoying some in moderation, of course, even if there aren't any benefits. Wink, wink.
Let's Steak A Break!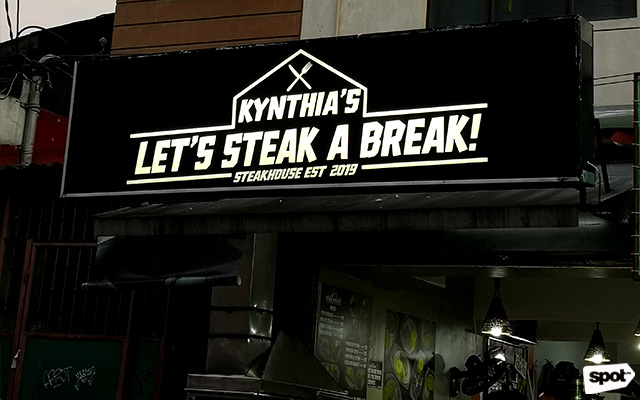 This name takes us back to our grade school days, when it was perfectly acceptable to write "Recess" as your fave subject on the slambook that your classmate passed around. And who wouldn't be game to take a break if we're talking about what's at steak? (Sorry, we're hungry.)
Lugawland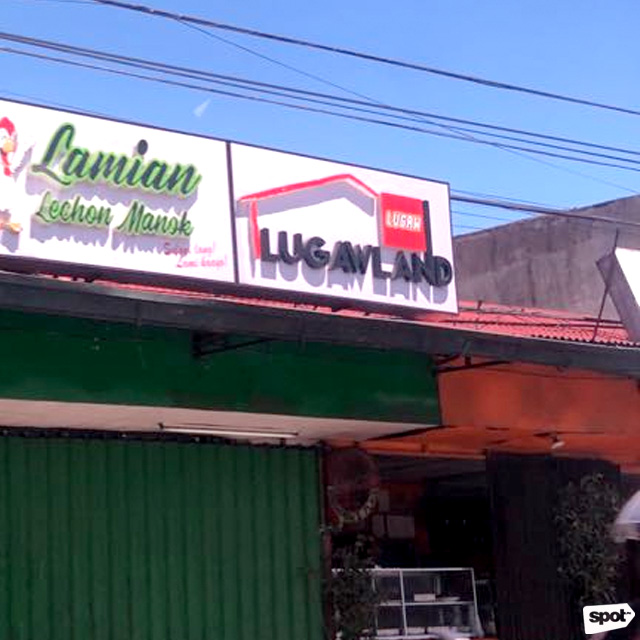 ADVERTISEMENT - CONTINUE READING BELOW
Can't deny that it would be a dream to visit the world of minifigs and huge blocks in various parts of the world. But lugaw is warm, comforting, and inexpensive than a trip—worth adding to a bucket list, maybe?
Tea Gang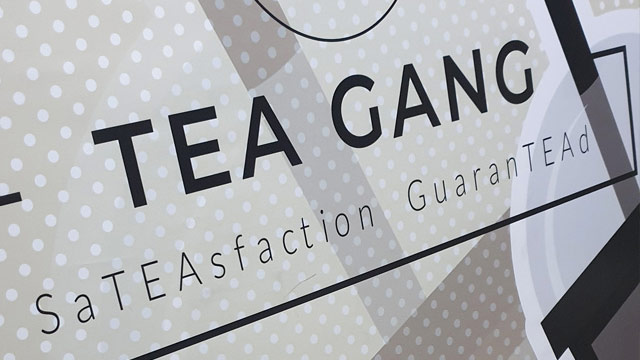 Contrary to what this name implies, you won't get parched with this milk-tea store. Puns one after the other? For sure they will leave you satisfied even before you take your first sip of their drink.
Tea Li Ling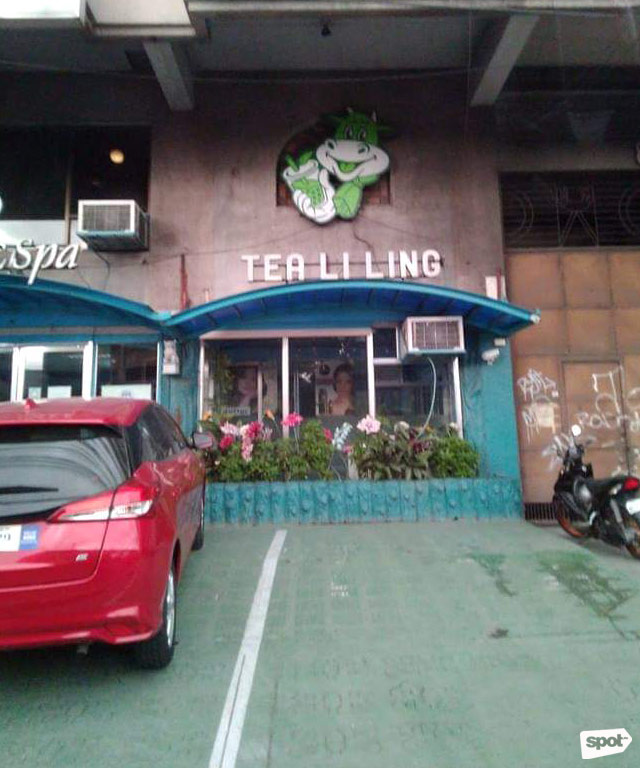 ADVERTISEMENT - CONTINUE READING BELOW
Apart from the name, we have so many questions about this photo. Where is the tea shop? How come it looks like a hair salon? Who and what is the green character? Or are we overthinking this and the name comes from the sound of the bell hanging on said animal-mascot?
Chamba Juice & Shake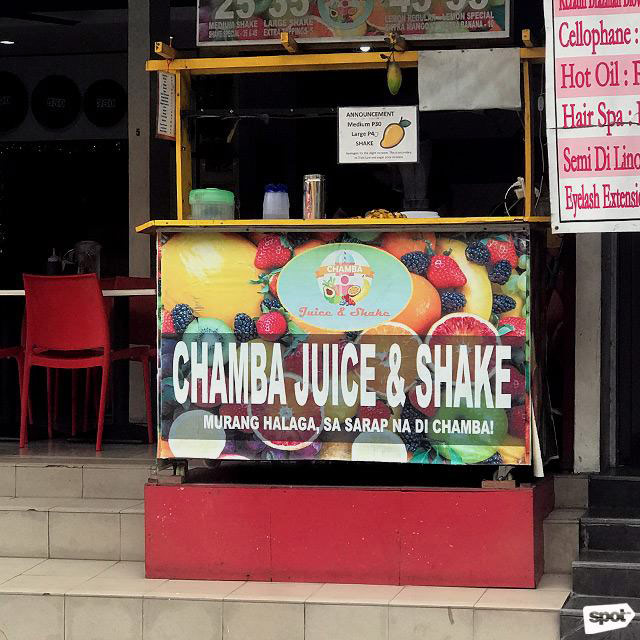 Sometimes, you need a little adventure in your life—and you might just find it in the most unexpected things, like realizing that the juice you're having now from this shop tastes different from the last time you had it. So yes, while you might not enjoy your go-to beverage in the exact same way, you can find comfort in the fact that the prices remain the same. 
Lulugawan Kita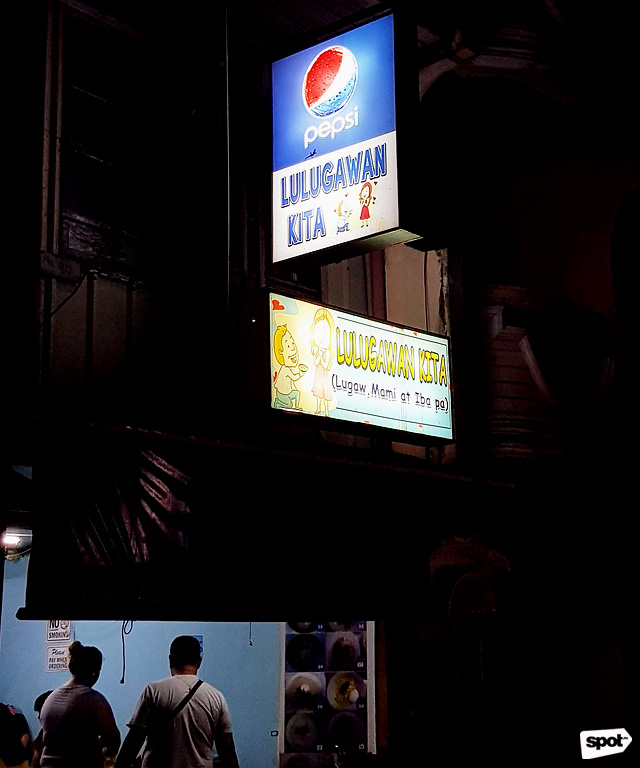 ADVERTISEMENT - CONTINUE READING BELOW
V-Day is right around the corner, and hopefully you don't hear this from the person you've been chatting with day in, day out because it's rather vague. Make up your mind if what you're after is something to warm your belly or your heart, or both. Hopefully he or she doesn't go dutch.
Kain There Yah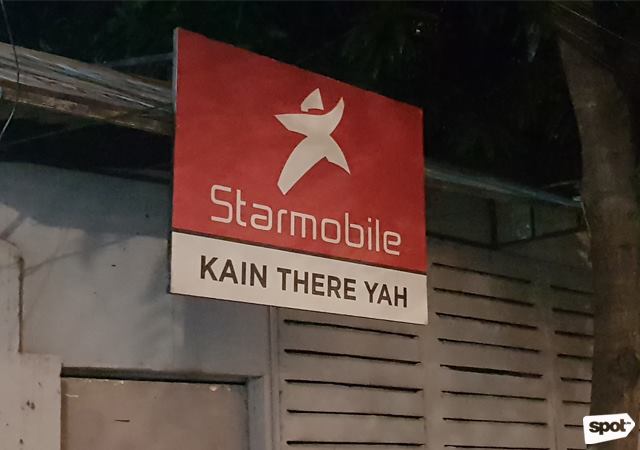 Here's your answer when your slightly-shala-but-down-for-street-food pal asks you, "Hey, pards, where are we going to eat?" It's a roadside eatery that sounds fancy—the delivery is all up to you for maximum effect.
For Heaven's Shake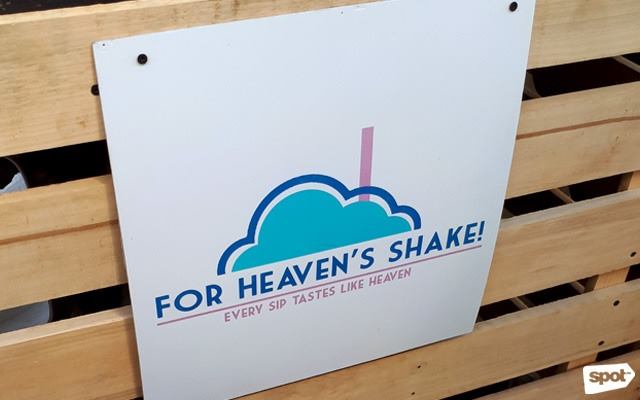 ADVERTISEMENT - CONTINUE READING BELOW
"Ooh, baby, do you know what that's worth? Ooh, heaven is a place on Earth..." We're not sure if this is, indeed, the place on Earth, but this stall references paradise in both name and logo. Dare we say the straw represent a line to heaven, but we digress. We need a sip of that, stat.
Dens Pancito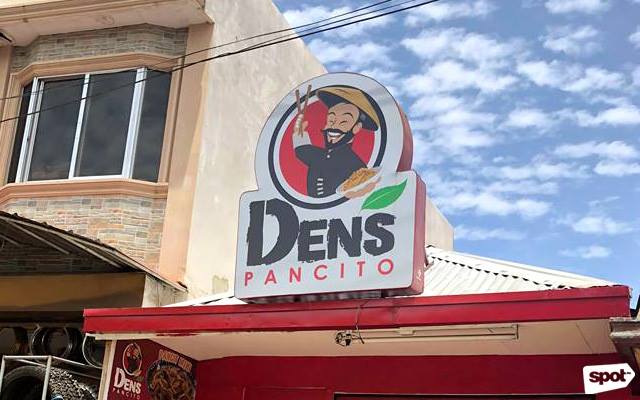 Sing it with us now: "Pansito a pansito, suave suavecito..." Here's hoping the noodles get served quickly, but our expectations are pretty low. After all, despacito means "slowly," but we bet you already found that out in 2017.
Antok's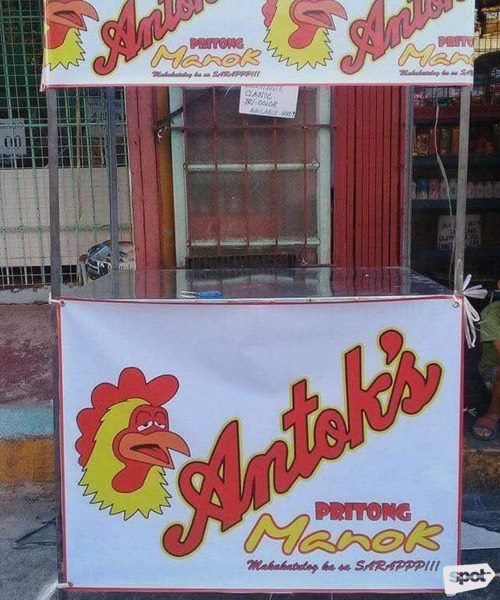 ADVERTISEMENT - CONTINUE READING BELOW
Late-night cravings got you? This fried-chicken shop has you covered! You get to eat and fall asleep right after—ideal for those who have been struggling to sleep well in this pandemic. Just one look at the chicken illustration would be enough to make you want to hit the sheets.
Tuna Turner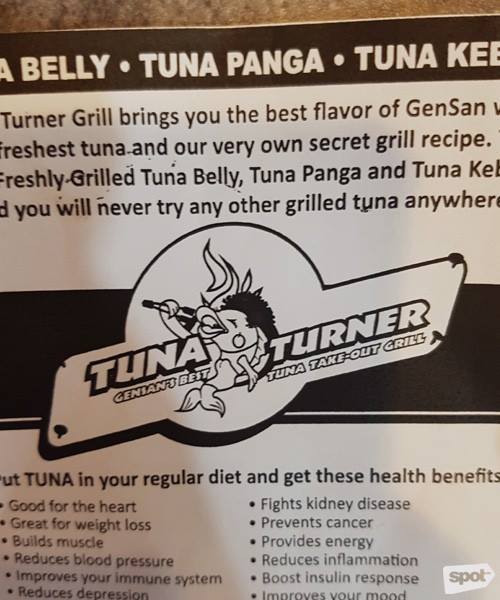 If you're too young to get the reference, that singing fish alludes to the legendary Tina Turner. You'd be probably in for some rock 'n roll when you get grilled tuna belly and panga from this place. Plus points for all the health benefits!
Our Tea Mo! Cafe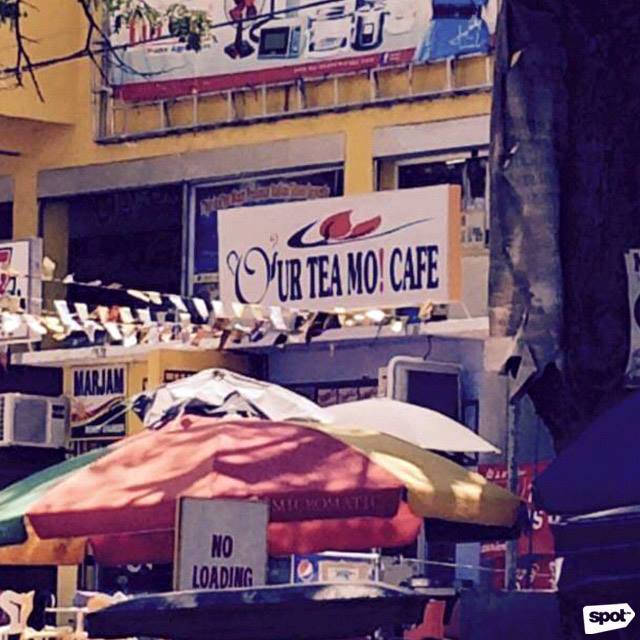 ADVERTISEMENT - CONTINUE READING BELOW
Don't judge, but it took us three glorious seconds to find the pun. We blame it on the stylized O, which is as, uhh, artsy as it gets. Also don't get us started on that flower element on top—or perhaps they sell floral tea? 
Spotifries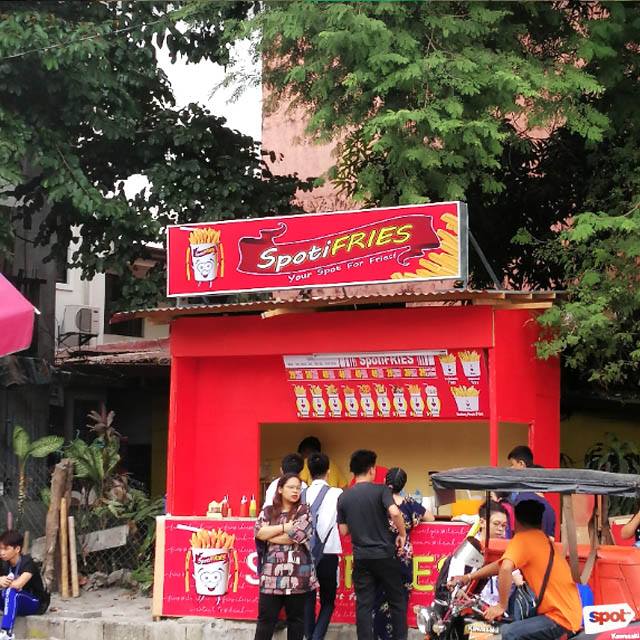 We know you love fries that you enjoyed reading our Top 10 lists about them, but we're didn't think we could combine the site and fries in a more enjoyable way. Seems like this stall beat us—and even the music streaming app—to it. 
Cha'ng Inuh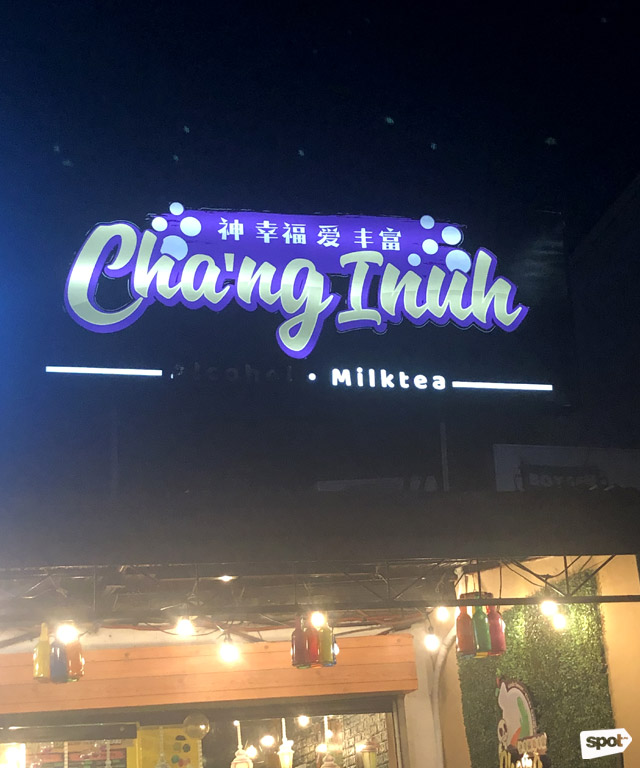 ADVERTISEMENT - CONTINUE READING BELOW
When sh*t happens, you can choose to shout profanities or drown yourself in alcohol...or milk tea, if that's more your thing. Or you could just go to Cha'ng Inuh so you don't have to choose. Go drink your feelings away.
Mighty Tea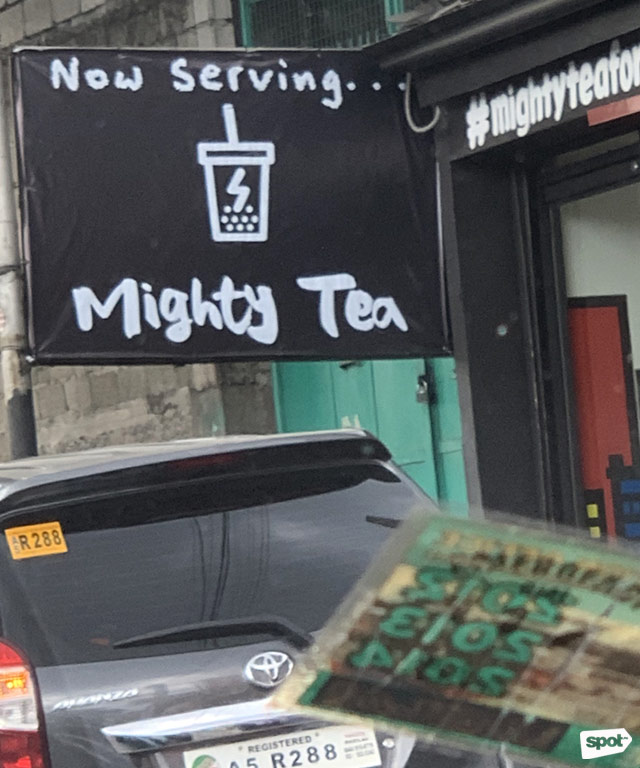 At this point, you might have picked up the tricks of the trade with all these a-tea-mpts to be funny. In the case of this contender, pronunciation and intonation matter a lot. Mighty Tea. Mighty Tea. Say it again. Yup, we're mature folks here.
Chicago Bulalo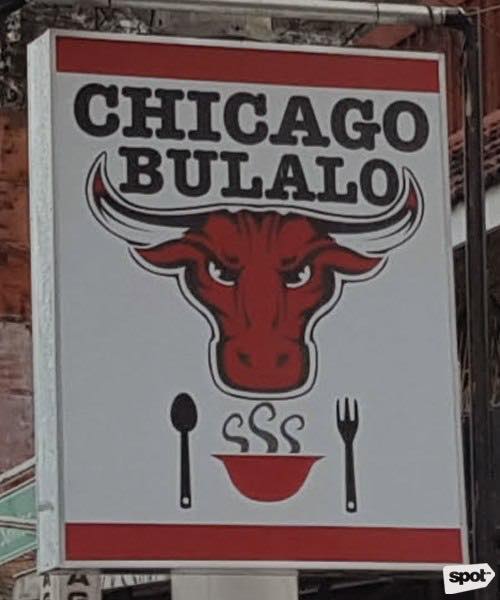 ADVERTISEMENT - CONTINUE READING BELOW
Now here's a strong contender for culinary championships...if those existed. Bulalo is always a winner in our book—especially if we get dibs on that shiny, shimmering utak. And yes, you see that stern expression on the bull? That's the face you give to someone who attempts to steal said glorious piece.
Ma La You Ho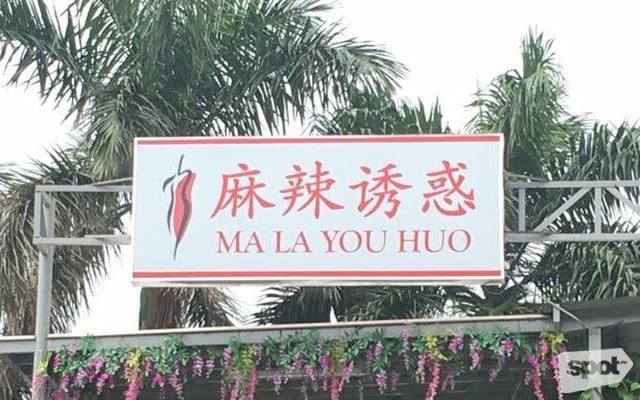 Imagine going to this restaurant via a cab and you go, "Boss, sa Ma La You Ho." Out of curiosity, we did a little research and it's relatively not far by Metro Manila standards: You can find Ma La You Ho near the Cultural Center of the Philippines. So yes, you can say, "Hindi po malayo pero do'n po tayo sa Ma La You Ho." Good luck.
Hey, Spotters! Check us out on Viber to join our Community and subscribe to our Chatbot.
Share this story with your friends!
---
Help us make Spot.ph better!
Take the short survey
Load More Stories