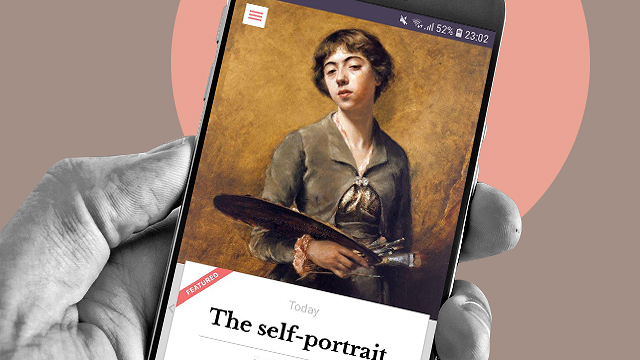 (SPOT.ph) "Ain't nobody got time for that," so goes the meme. And look, we get it, living in Metro Manila means your entire self (i.e. mind, body, soul, alternate personas) is always cranked up to the highest level. There's practically zero time to slow down and when you do get some down time, why would anyone spend it taxing the last of your brain cells with even more things to think about?
ADVERTISEMENT - CONTINUE READING BELOW
Well, because nobody can escape the mental exhaustion of the daily grind, but maybe a few exercises could short circuit your brain enough to get it going again. So we round up some of the coolest apps to help keep your brain up to speed: from mind puzzles, a trove of random facts, to new skills, at least one of these apps is bound to get your last three brain cells jumping. Did we mention that they're free?
Also read:
10 Art Courses You Can Take for Free Online
10 Places in Manila to Learn a Foreign Language
10 Free Apps to Use for Your Next Squad Hangout
Here are 10 free apps for learning something new:
TED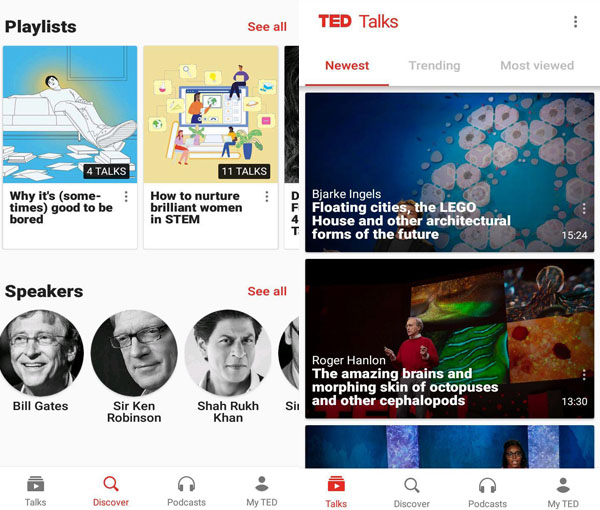 This one's a no-brainer, pun intended. Feed your cranium with countless talks from the official TED app. There are talks covering practically every topic you could think of, from self-help to questions of the universe. The videos come in multiple languages and subtitles. Plus, content is updated regularly and you can bookmark your fave ones!
Download the TED app for Android and iOS.
Skillshare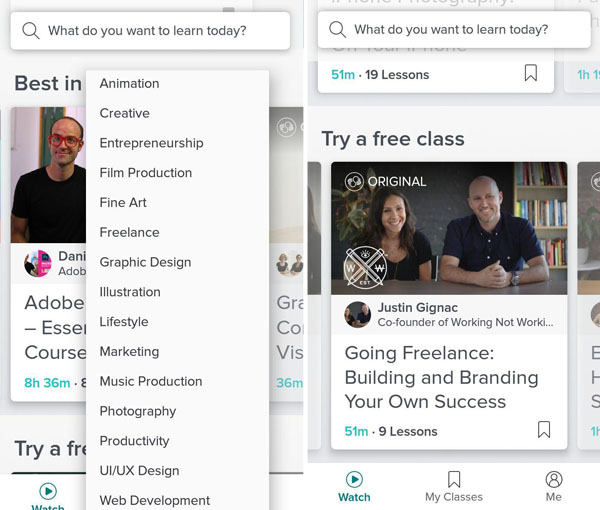 ADVERTISEMENT - CONTINUE READING BELOW
If, for some strange reason, you want to go back to school, then maybe you can start with Skillshare instead. This app offers online courses on a broad range of topics from the experts themselves. You can start from the basics and learn new skills, or improve enough to start a business. Best part is that you can sit back, relax, and watch their video courses—homework is completely optional.
Download the Skillshare app for Android and iOS.
Duolingo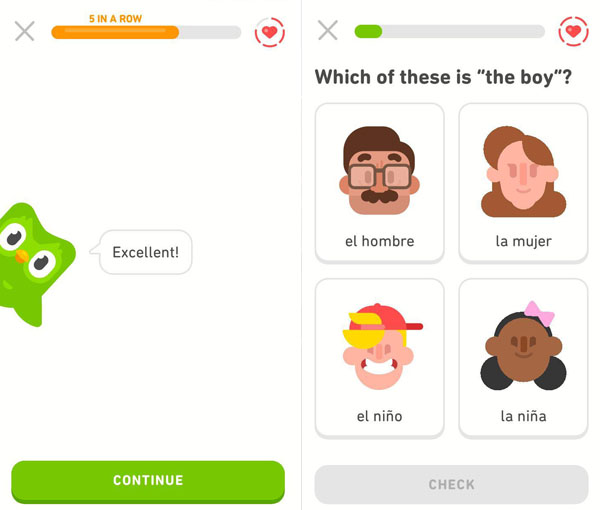 ADVERTISEMENT - CONTINUE READING BELOW
We're sure you've seen this green owl floating around online. Duolingo is arguably the most popular language tutorial app there is thanks to the fun visual interface—and yup, the watchful eyes of the owl. The app makes learning a new language feel more like a game and is very efficient at keeping track of your progress. Just be sure not to neglect it; the owl will be very disappointed if you do.
Download the Duolingo app for Android and iOS.
Curiosity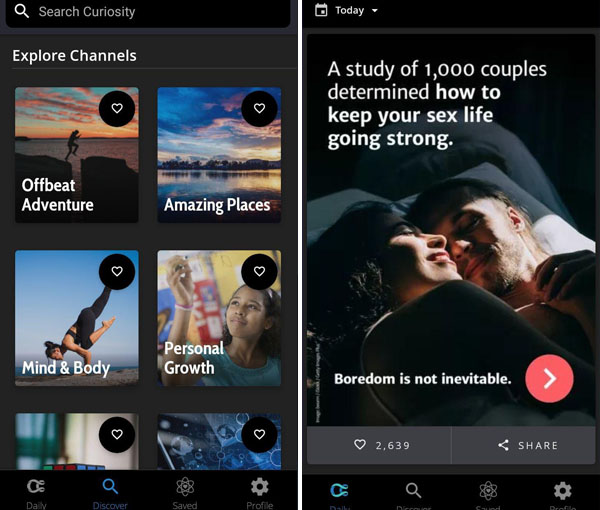 ADVERTISEMENT - CONTINUE READING BELOW
Ever wanted to be that friend with all the random facts? The aptly named Curiosity app will help you become that. It's filled with bite-sized articles on huge topics, ranging from totally obscure knowledge to useful hacks. The app's also got a lot of original content, including infographics and videos. Just put a cap on the number of times you say the phrase "did you know" after downloading this app—your friends will thank you for that.
Download the Curiosity app for Android and iOS.
Merriam-Webster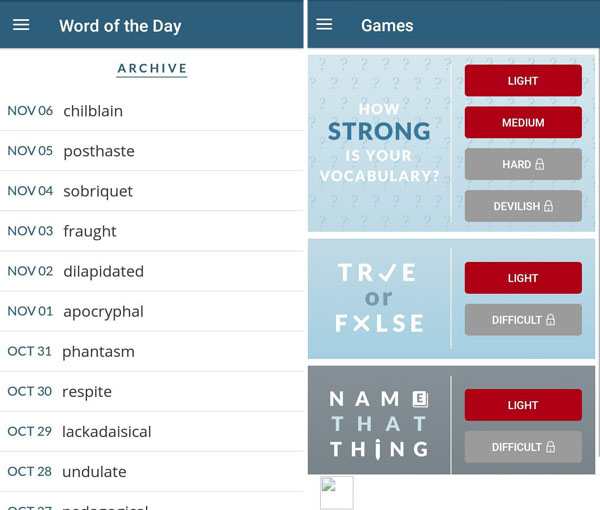 ADVERTISEMENT - CONTINUE READING BELOW
Dictionary apps aren't exactly what you'd think of as exciting, but give this one a chance. Aside from being one of the most reputable sources out there, the Merriam Webster app features their Word of the Day special and a couple mini vocabulary games for a quick mental break anytime of the day. Grow your lexicon with words like "lackadaisical" and "coruscate;" not sure what those mean? TBH, neither do we but Merriam-Webster will tell us!
Download the Merriam-Webster app for Android and iOS.
Daily Art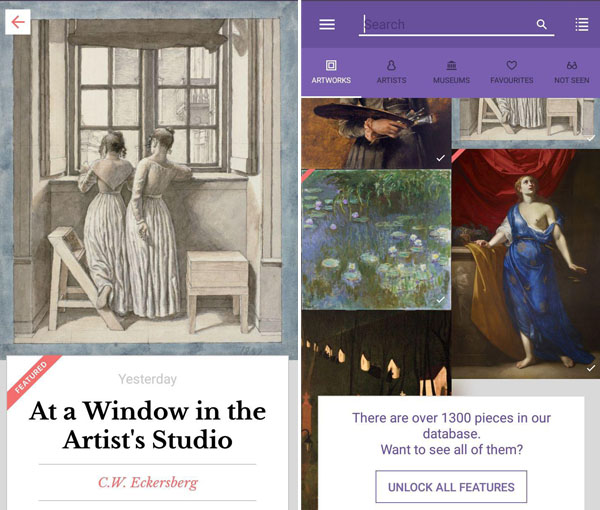 ADVERTISEMENT - CONTINUE READING BELOW
Take a break from those cat memes and take a look at other works of art. This app features a daily piece made by artists from any time period and any place in the world—so it's kind of like a time capsule as well. Plus, each piece is accompanied by a short write-up on the origins, subject, and context behind it.
Download the Daily Art app for Android and iOS.
Khan Academy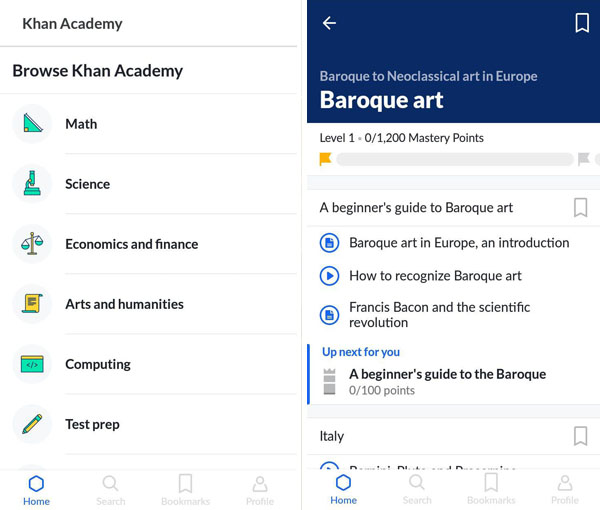 ADVERTISEMENT - CONTINUE READING BELOW
Keep a textbook you'll actually want to read and enjoy in your phone with the Khan Academy app. A lot of kids survived university and school days thanks to Khan Academy, and you can continue learning with the app. Download the app to get access to readings and videos on topics that you learned about in school but forgot, or even semi-obscure ones that weren't part of the curriculum.
Download the Khan Academy app for Android and iOS.
Trivia Crack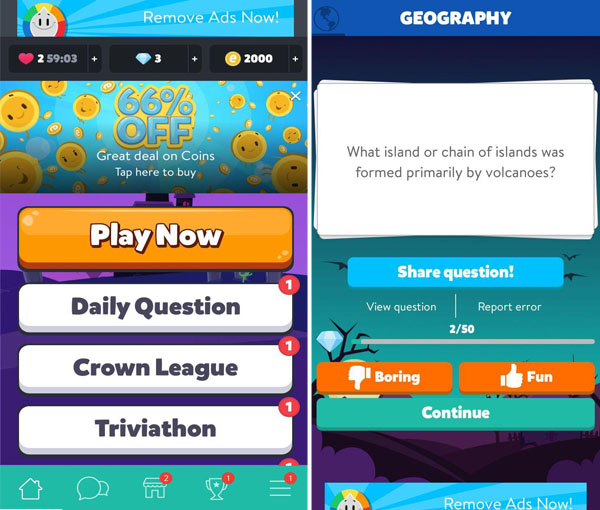 ADVERTISEMENT - CONTINUE READING BELOW
If you want to find out just how much the random knowledge section of your brain contains, then give Trivia Crack a try. It's a lot like other random trivia games except that you can compete against other players and even chat with them through the app—which means that you can challenge your friends to a daily game to see who has a wider range of random trivia know-how.
Download the Trivia Crack app for Android and iOS.
Enki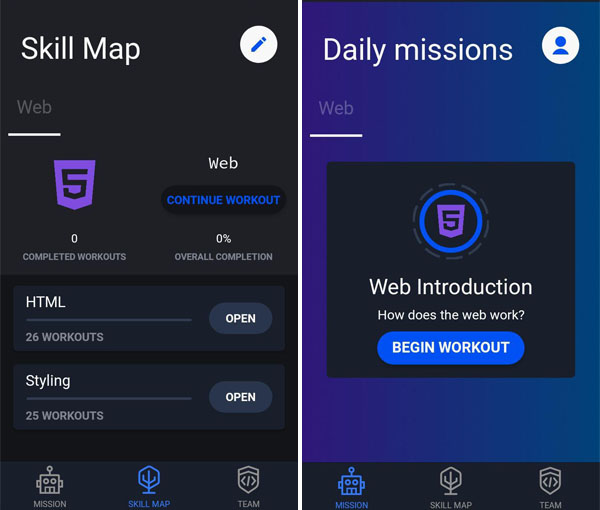 ADVERTISEMENT - CONTINUE READING BELOW
They say you can't teach an old dog new tricks, but Enki is here to prove that wrong. The app teaches you not just how to code, but also why it's an important skill to have in today's world. You can choose what level of skill you have—from absolutely clueless to god-tier hacker—and provides daily lessons to keep you going.
Download the Enki app for Android and iOS.
Lumosity: Brain Training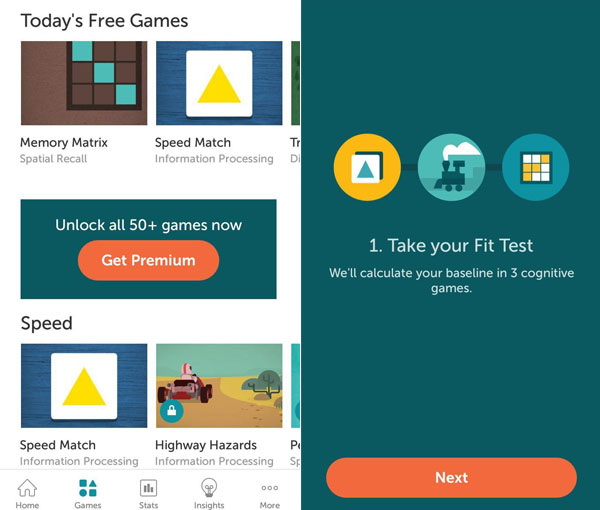 ADVERTISEMENT - CONTINUE READING BELOW
Don't forget that the brain is also a muscle, which means it needs exercise to stay strong. Lumosity offers quick daily games to test your brain's abilities and keep it strong. To start, the app does a quick diagnostic test then offers free daily games so you can maintain your brain's gains. You will have to purchase full access to play other games though, but the free ones are enough to build up a light sweat already.
Download the Lumosity: Brain Training app for Android and iOS.
Share this story with your friends!
---
Help us make Spot.ph better!
Take the short survey
More Videos You Can Watch
Load More Stories