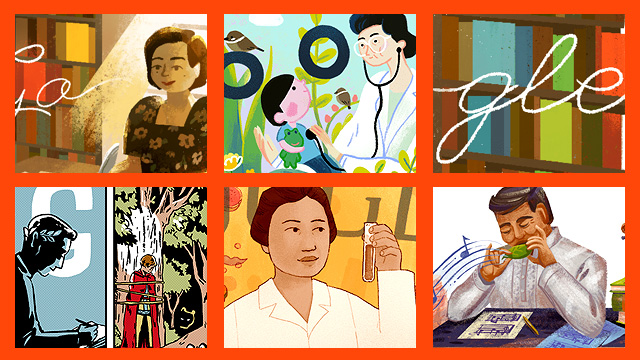 (SPOT.ph) Much like brushing your teeth, combing your hair, and thinking about what your purpose in life is, Googling things has become a daily habit you just can't get rid of—and why would you want to? Information at your fingertips is a powerful thing, and while "actual learning" depends entirely on how you use and absorb it all, it's great that every once in a while Google throws you some schoolin' about the Philippines. There's a certain joy in finding something close to home smackdab in the center of something so big, and the added knowledge doesn't hurt, either. We round up 10 times Google Doodle has paid homage to Pinoy heroes and landmarks. Just note that, unfortunately for the rest of the world, most of these doodles only showed up locally.
10 times the Philippines was highlighted by Google Doodle:
Genoveva Matute | January 3, 2020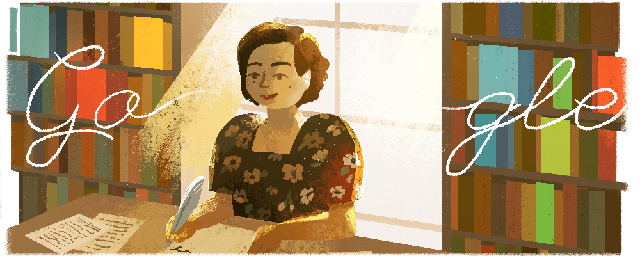 ADVERTISEMENT - CONTINUE READING BELOW
You might have read one of author and academic Genoveva Matute's pieces as a kid. "Kuwento ni Mabuti," is credited as the first ever short story to win the Palanca Award on its inaugural run in 1951 and has been a part of anthologies everywhere since. Matute was an author who specialized in bringing Filipino history to life through her short stories, written in both Filipino and English. She was also a teacher and professor at the University of Santo Tomas, and eventually became dean of the Filipino Department at the Philippine Normal College (now Philippine Normal University).
Matute was born in Santa Cruz, Manila, on January 3, 1915. This Google Doodle marks her 105th birthday.
María Ylagan Orosa | November 29, 2019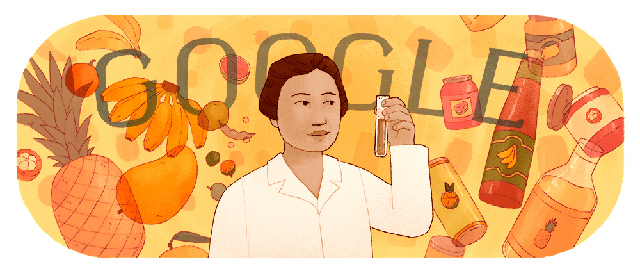 There's a lot more to this Filipina scientist other than her invention of the crowd-favorite banana ketchup. Maria Ylagan Orosa was a multi-hyphenate: a scientist, an inventor, and a war veteran. She completed two degrees at the University of Washington in Seattle, U.S. in the early 1900s, and used her knowledge in food chemistry to create Soyalac and Darak, two food items that sustained many during World War II.
Orosa was born in Taal, Batangas in 1893. This Google Doodle marks her 126th birthday.
The Las Piñas Bamboo Organ | November 24, 2019

This organ was practically a myth to those who remember their Araling Panlipunan classes. The Bamboo Organ of St. Joseph Parish Church in Las Piñas, Manila, is the only one of its kind known to exist. Completed in 1824, the instrument has suffered plenty of damage but was reconstructed 45 years ago and is currently playable.
The National Museum named the Bamboo Organ a National Cultural Treasure in 2003. This Google Doodle commemorates the 195th anniversary of the organ.
José Rizal | June 19, 2019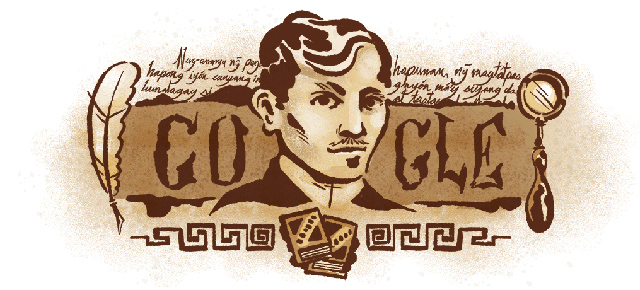 ADVERTISEMENT - CONTINUE READING BELOW
We don't think this guy needs an introduction. Framed by the mighty plume and what looks to be a magnifying glass—at least the type an ophthalmologist may have used—Dr. Jose Rizal made his first appearance on the Google Doodle in June. Below him are two books, an undeniable homage to his two works that are said to have incited the revolution against the Spanish: Noli Me Tangere and El Filibusterismo.
June 19 marks Dr. Jose Rizal's birthday—not to be confused with the December 30 holiday, which commemorates his execution. This Google Doodle marks his 158th Birthday.
Francisca Reyes-Aquino | March 9, 2019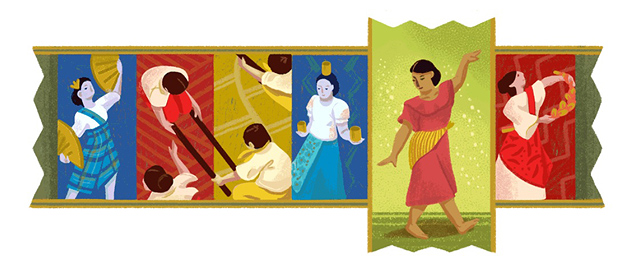 Tinikling may not be as we know it today—or it may not be known at all—if not for the "Mother of Phiilippine Dancing." Reyes-Aquino was a dancer and researcher who worked to preserve the traditional dances from all around the Philippine islands. Featured in the doodle are just four of the dances she helped document and preserve: cariñosa, singkil, pandanggo sa ilaw, and tinikling.
Reyes-Aquino was born in 1899. This Google Doodle marks her 120th birthday.
Fe del Mundo | November 27, 2018

A badass in the medical world, Fe del Mundo was the first Filipino woman admitted to the Harvard Medical School. It's said that the institution believed her to be male due to her name, but was impressed enough by her record to let her stay—and she continued to impress. During World War II, she set up a hospice where she treated an estimated 400 children. She eventually sold all her belongings to finance the country's first pediatric hospital, and spent her final years making morning rounds in a wheelchair.
Del Mundo was born in Manila in 1911. This Google Doodle marks her 107th birthday, and reached the U.S.A. and the continent of Oceania.
ADVERTISEMENT - CONTINUE READING BELOW
Josefa Llanes Escoda | September 20, 2018

You might know her for having founded the Girl Scouts of the Philippines in 1940 and for being on the P1,000 bill, but Escoda has much more up her sleeves. A diligent student, the tale goes that during elementary school, she would not let an impending typhoon stop her from going to class—the exact opposite of what we would have done, TBH. Escoda then went on to win a scholarship in the U.S., where she earned a master's degree in social work from Columbia University. She spent her life fighting for the rights of the youth, was a suffragette, and was ultimately arrested and is said to have been executed by Japanese soldiers in 1944 for helping Filipino prisoners-of-war.
Escoda was born in 1898. This Google Doodle marks her 120th birthday.
The Puerto Princesa Underground River | June 30, 2019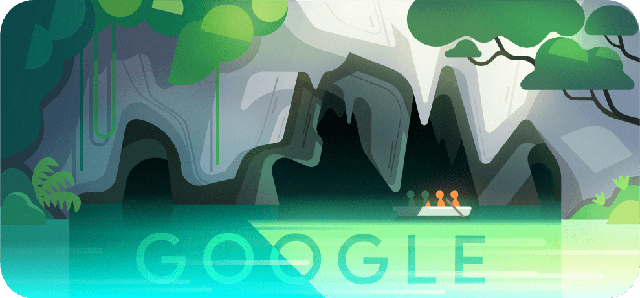 As part of the New 7 Wonders of the world, it's clear why the Puerto Princesa Underground River was given a spot on the Google Doodle hall of fame. With a length of 8.2 kilometers, it is one of the world's longest underground rivers—the official tourist experience only brings you barely a third of the way. The system is home to the 80-meter tall Italian's Chamber, one of the largest in the world, around 800 plant species and many kinds of animals.
This Google Doodle marks the day the Puerto Princesa Subterranean River National Park was declared a UNESCO World Heritage Site on June 30, 2012.
Levi Celerio | April 30, 2018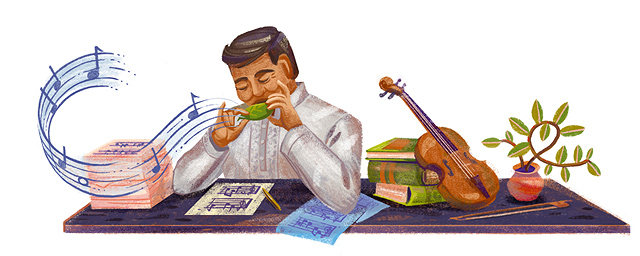 ADVERTISEMENT - CONTINUE READING BELOW
How many people do you know who can play music with a leaf? National Artist for Music and Literature, Levi Celerio was a prolific artist, with over 4,000 songs. He was also credited by the Guinness Book of World Records as the "only leaf player in the world," as well as being the youngest member of the Manila Symphony Orchestra.
Celerio was born in Manila in 1910. This Google Doodle marks his 108th birthday.
Francisco Balagtas | April 2, 2018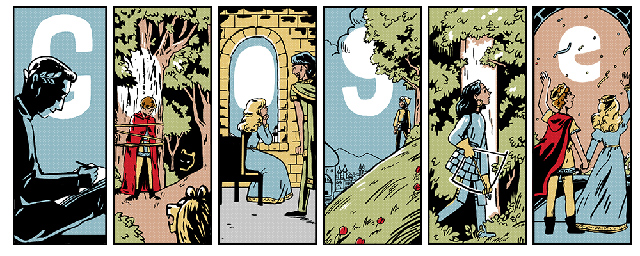 The silent profile of Balagtas crowned by laurel leaves is followed by panels depicting scenes from his famous story, Florante at Laura—including those you probably reenacted back in high school. A poet who wrote in Tagalog at a time when Spanish was the language, Balagtas brought Filipino themes to the fore, arguably shaping local literature into what it is today.
Balagtas was born in 1788. This Google Doodle marks his 230th birthday. 
Share this story with your friends!
---
Help us make Spot.ph better!
Take the short survey
More Videos You Can Watch
Load More Stories