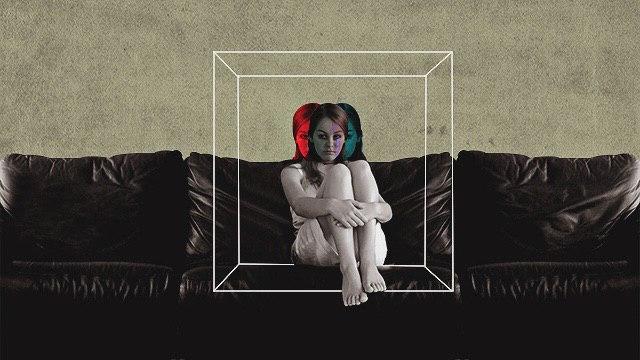 (SPOT.ph) It's day god-knows-what of the quarantine for COVID-19—and if you're part of the lucky few who are able to stay safe at home, we know a part of you is starting to feel the slightest bit like Jack Torrance. Perhaps not as murderous, but you swear, if a family member does one more ridiculously annoying thing—like breathe—you might just hack at a door with an axe.
ADVERTISEMENT - CONTINUE READING BELOW
Staying at home certainly isn't hard to do—as a few influencers and celebs have so kindly reminded the rest of the nation—but that doesn't mean it has no effect on your psychological well-being. Staying in quarantine could be quite a blow to your mental health. Does the term "cabin fever" ring a bell? The idea that a person could go stir-crazy thanks to being confined to one place for a long time isn't new; the concept has been around long before The Shining came to be.
As practically everyone turns to isolation to combat the spread of COVID-19, we take a look at the meaning behind the term and how to cope. A friendly reminder: Take some time to check on how you're feeling, and then reach out to others, too.
So what is cabin fever?
ADVERTISEMENT - CONTINUE READING BELOW
Recommended Videos
"Cabin fever" isn't an actual medical term—the idea of people going crazy due to isolation is an old trope found in Western literature that still enjoys an undying presence in popular culture. It's usually associated with the winter blues in countries where people can be snowed in for long periods of time. The resulting isolation and inability to enjoy activities you normally would start to chip away at your remaining brain cells—when applied to this particular situation, the constant fear and uncertainty brought about by the pandemic can add a lot of stress.
ADVERTISEMENT - CONTINUE READING BELOW
The COVID-19 pandemic has changed the way the world works. For the most part, the relatively lucky ones are those who are able to continue working from home and are financially secure enough to not worry about the next few months. Unemployment and bankruptcy rates have spiked globally, and in the Philippines, a recession—with at most 1.8 million Filipinos losing their jobs, according to the National Economic and Development Authority—is possible. Today's reality isn't easy for anybody. And even when you're safe at home, all the news pouring in through the Internet can make you feel very much on edge, which is usually where cabin fever sets in.
ADVERTISEMENT - CONTINUE READING BELOW
People can diagnose themselves with cabin fever for the strangest and most diverse reasons. Maybe it was after you finished all the snacks in the house (which were meant to last for the entire quarantine period), or perhaps after you braided the brooms for some unknown reason, or scrubbed—and named—every tile in the bathroom, then proceeded to count the rice, that you realized it was time to take a step back and reevaluate yourself. For some, cabin fever can manifest in more serious ways.
"It involves a range of negative emotions and distress related to restricted movement: irritability, boredom, some hopelessness and even, behaviorally, restlessness and difficulty concentrating," said psychologist Vaile Wright of the American Psychological Association in a CNN report. Simply put, it sounds as if people experiencing cabin fever may just be acting a bit more moody than usual—something we're sure every large Pinoy family is familiar with—but the long-term effects are not to be ignored.
ADVERTISEMENT - CONTINUE READING BELOW
Anxiety, post-traumatic stress, depression, and even substance abuse were found to be a few of the worst effects, according to a study of psychological impacts of quarantine published in the Lancet journal in February 2020. The effects will, of course, vary for every personality, with those who have had mental-health issues before the quarantine being most vulnerable. So while you can't be medically diagnosed with "cabin fever," the effects are no less real.
How do you deal with cabin fever?
We're sure you know a few Type A people who've charged into this quarantine determined to KonMari their entire house, write an opera, and comb through each subreddit in existence, while a few have willingly given up the routine of their daily lives for the opportunity to watch paint dry sitting on their couch. Whichever party you belong to, check out a few tips for keeping cabin fever away. Plus, don't forget to check on your extroverted friends!
ADVERTISEMENT - CONTINUE READING BELOW
Create—and stick to—a routine
"You don't know what you have until it's gone," as they say. There are a lot of things we used to be able to do that we can't or just don't see the point of doing anymore—think putting on makeup, getting out of your sleeping clothes, or even eating at the proper time. But keeping a structured schedule will greatly help you get your head in the game, especially if you're working from home. Designating proper spaces for working or creative activities will also minimize distractions and help you accomplish what you need to do.
ADVERTISEMENT - CONTINUE READING BELOW
There are a bunch of other little things we can do to keep some semblance of normalcy. If putting on a full face of makeup is what you need to do, then by all means, do it. If you want to put on a corporate outfit to get you in the mood for work, then go on. Have a formal outfit you feel you haven't really gotten your money's worth hidden in your closet and you're willing to launder it after? We don't see why not. If we're talking about bangs though, we're here to tell you that it may take a while before salons are up and operating again to fix any possible mistakes.
Stay connected
ADVERTISEMENT - CONTINUE READING BELOW
Humans are social creatures—loneliness isn't something we can deal with easily. So be sure to set aside some time every day to reach out to your friends and family. You can schedule virtual hangouts, watch movies at the same time, play games online, and whatnot.
If you're quarantined with other people, it's important to realize that you're all probably thinking the same thing: It is incredibly difficult to live with "you." Now is not the time to hole up and create little emotional minefields. Have a little chat and set up expectations. You can also schedule fun activities together to help keep each other's spirits up.
Be sure to stay informed as well. We know it's easy to spiral, especially with the amount of frightening—and unverified—information everywhere, but ignorance isn't bliss, that's just being irresponsible. Keep updated on the latest news from official sources, such as the Department of Health, and your trusted news sites.
ADVERTISEMENT - CONTINUE READING BELOW
Do something for yourself
It's commonly mentioned in mental health advisories that the quarantine's effects will vary depending on a person's disposition. This case-to-case basis is important to note; how you can stave off cabin fever will ultimately depend on what you feel is best for you. If setting huge goals like losing weight or writing a novel is what you need to do, then go for it; if smaller things like eating at least one healthy meal daily is what you feel you can do, then go ahead. If creating a meme a day is what keeps you sane, then we support it. Dare we say, is it time to get in on the TikTok trend?
ADVERTISEMENT - CONTINUE READING BELOW
Main image from Diego San / Unsplash
Share this story with your friends!
---
Help us make Spot.ph better!
Take the short survey
Load More Stories