10 Introspective Reads to Inspire Mini Galaxy Brain Moments
As the kids say, time to "get learnt." (At least we like to think they do.)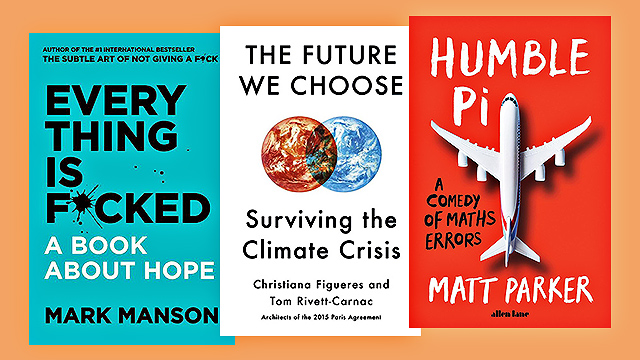 (SPOT.ph) There are times when there's so much to think about that you'd much rather not think about anything at all. It's certainly tempting to just shut off all the information flying in if all the crap that's going on in the world has you down, but here's one way you can open up your brain bank without frying your neurons: books.
Take a break from the endless scroll of your multiple social-media feeds—headlines are scary, but reading the entire article helps!—and check out a book that will help you make sense of the world around us. For this month, we round up cool reads that delve into anything and everything from the human body, climate change, popular culture, to sex.
Also read:
10 Cool Sites for Great Reads
10 Inspiring Books to Add to Your 2020 Reading List
10 Cool Reads You Might Have Missed in 2019
Get started on these introspective reads:
The Future We Choose: Surviving the Climate Crisis by Christiana Figueres and Tom Rivett-Carnac (P768)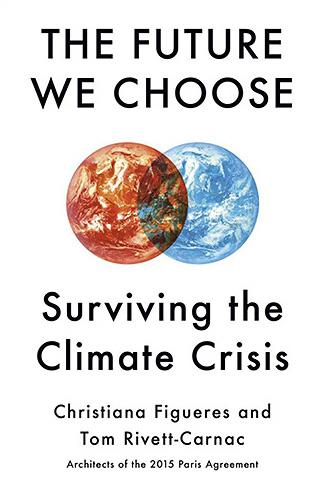 ADVERTISEMENT - CONTINUE READING BELOW
As the 2050 deadline for climate action looms, this book outlines two possibilities: in one scenario, the world fails to meet the conditions set by the 2015 Paris Agreement, and in the other, authors Christiana Figueres and Tom Rivett-Carnac—lead architects of the historic 2015 decision—describe what living in a carbon-neutral, regenerative world would be like. The actions the world takes in the next 30 or so years will spell the Earth's future. It is a scary thought, but in this book, the authors argue for head-on action against climate change. Don't be fooled by the seemingly pedagogic nature of this read as The Future We Choose is ultimately an optimistic tale, and hopefully one that will spur action.
CONTINUE READING BELOW
Recommended Videos
Available on Fully Booked Online.
Millenneagram: The Enneagram Guide for Discovering Your Truest, Baddest Self by Hannah Paasch (P1,248)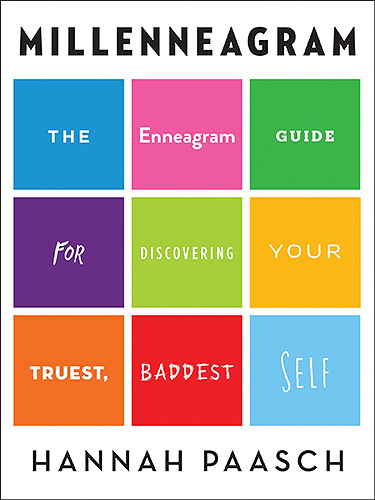 There's no better time to do a bit of soul-searching than now. Hannah Paasch's Millenneagram is a modernized take on the ancient personality-typing system of the Enneagram. The system lists down nine classic types, discusses which one you might be, and shows you how to, well, be true to yourself—excuse the cliché. Presented in a fun way, Paasch's book will teach you "to approach our f*cked-up world with the grounded courage it asks of us."
ADVERTISEMENT - CONTINUE READING BELOW
Available on Fully Booked Online.
Everything is F*cked: A Book About Hope by Mark Ronson (P895)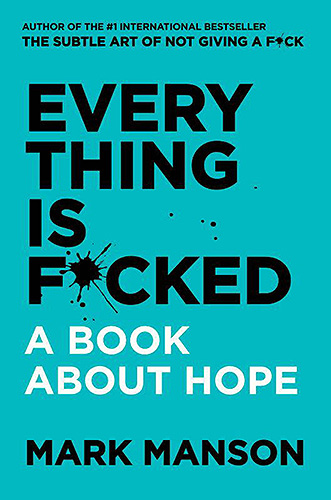 Speaking of f*cked, have you checked out Mark Manson's follow-up to his 2016 bestseller The Subtle Art of Not Giving A F*ck? Yup, the irreverent self-help author is back with Everything is F*cked: A Book About Hope. At a time when it seems everyone should be living easier lives, the world appears to have gone to shit. The 2050 climate change deadline looms ever closer, people are dying but governments are giving the economy priority, and don't even start with social media. But Manson is here to sift through the mess, apply some philosophy, and restart your will to live with an in-your-face book about being hopeful despite—and because of—everything.
Available on Fully Booked Online and National Book Store.
The Awkward Yeti Presents: How I Broke Up with My Colon: Fascinating, Bizarre, and True Health Stories by Nick Seluk (U.S. $11.99, roughly P600)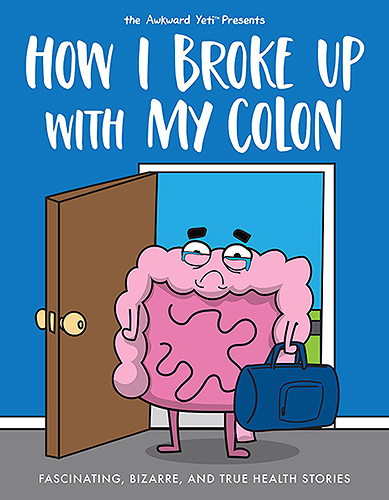 ADVERTISEMENT - CONTINUE READING BELOW
If your brain cells aren't willing to dip their toes into intangible concepts, here's one book that takes a humorous look at the weird and wonderful—but mostly weird—human body. Nick Seluk, New York Times author and illustrator, retells 24 freakishly funny medical tales through his popular The Awkward Yeti webcomic. Seluk's comics are known for using body parts and—in a somewhat meta way—humanizing them; The Heart and Brain series are a fun look at how those two organs just don't work well together. Read about freaky injuries, strange illnesses, X-rays with unexpected results, and more as told through hilarious comics in this edition of The Awkward Yeti.
Available on Amazon and The Awkward Store.
Humble Pi: A Comedy of Maths Errors by Matt Parker (U.S. $12.22, roughly P620)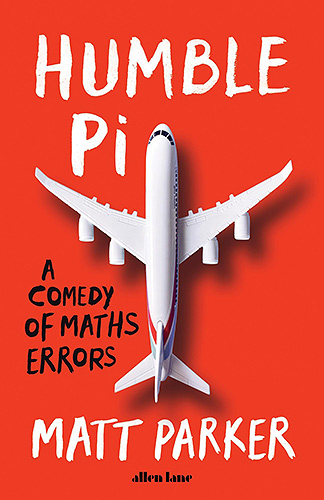 Buckle up 'cause we're about to say something truly controversial: Math is fun! Or at least it can be when you're just reading up all the ways a simple math mistake—not done by you, thankfully—can mess up entire urban operations. One missed digit could mean huge infrastructure blunders, mass traffic at airport terminals, and even messed-up elections. Matt Parker takes you on a journey to show you all the trippy ways math works as an undercurrent of civilization—and the hilarious near-misses that resulted from small miscalculations.
ADVERTISEMENT - CONTINUE READING BELOW
Available on Amazon.
Do Nothing: How to Break Away from Overworking, Overdoing, and Underliving by Celeste Headlee (U.S. $15.96, roughly P810)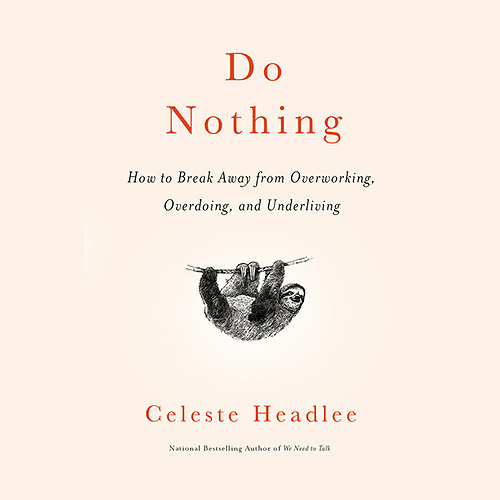 Productivity is today's keyword. Everywhere you look, you're bombarded with ways to keep busy and stay productive nearly 24/7: listen to a podcast while commuting, exercise while working, cook up a 10-course meal while taking care of children at home, the list goes on. Since when has taking a break felt wrong? Journalist Celeste Headlee is here to remind you not to measure your life by how much you've done but by the meaning of what you've done. The need to hustle may take a while to get out of your system, but Do Nothing is here to teach you all about the cathartic experience of doing nothing.
Available on Amazon.
Legendary Children: The First Decade of RuPaul's Drag Race and the Last Century of Queer Life by Tom Fitzgerald and Lorenzo Marquez (from U.S. $11.59, roughly P590)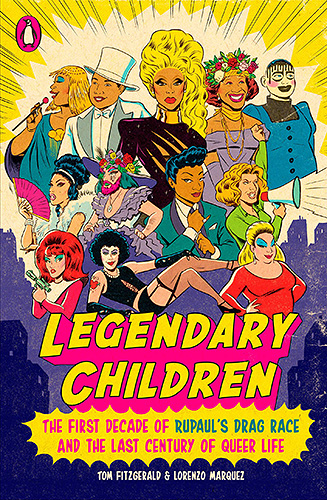 ADVERTISEMENT - CONTINUE READING BELOW
At some point in your life, you've probably binge-watched the fascinating show-slash-world of RuPaul's Drag Race. Whether you're a veteran of the LGBTQ+ community or you just want to take a potential first step down the rabbit hole, Legendary Children is here to help you understand the queer—and pop culture—phenomenon that is RuPaul's Drag Race. Written more as a guide and less as a historical lecture, Tom Fitzgerald and Lorenzo Marquez of popular culture blog Tom + Lorenzo, have taken the deep dive through 10 years of the reality show and the last hundred years of queer culture. It's an honest and meaningful peek into a world you might have yet to discover.
Available on Amazon.
Shameless: A Sexual Reformation by Nadia Bolz-Weber (U.S. $11.62, roughly P590)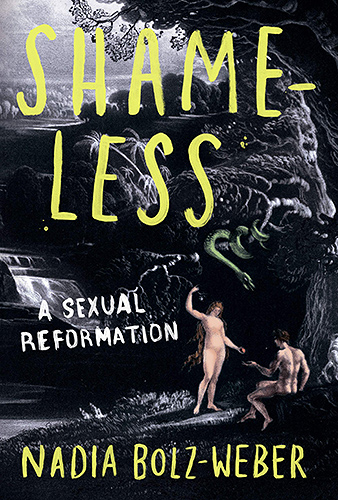 Sex and shame go hand-in-hand—at least, that's what practically every proper, Catholic, Filipino family upbringing teaches us. This book dissects the guilt that Christians have come to associate with the purest of all human interactions and how to reset antiquated and sexist notions on sex, gender, and our bodies. With honesty, hope, and humor, Nadia Bolz-Weber—a feminist, theologian, and all-around heavily-tattooed modern-day pastor—takes a look at all the ways religion has been used as a tool for shaming and guides you through a sexual, and perhaps spiritual, reformation.
ADVERTISEMENT - CONTINUE READING BELOW
Available on Amazon. 
A Map Is Only One Story: Twenty Writers on Immigration, Family, and the Meaning of Home by Nicole Chung (U.S. $18.63, roughly P950)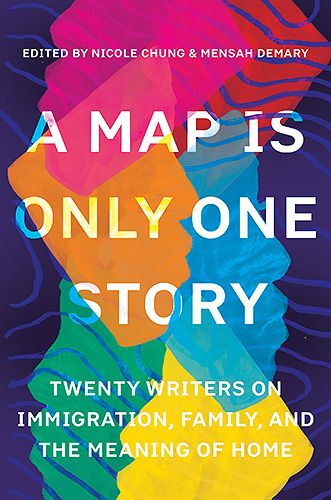 The question of identity has always been a hard one. In this book, 20 authors take from their experience of crossing borders, generations, and other imaginary lines that section of culture and identity to tell a story about what makes a "home" in today's world. Sharine Taylor writes about her Jamaican immigrant mother's use of her own language in a new world, Krystal Sital writes about the struggles of being undocumented in the U.S., Porochista Khakpour writes about the difficulties of writing about Iranian America. All very personal and touching narratives that go well beyond what you see on a map.
Available on Amazon.
Cosmos: Possible Worlds by Ann Druyan (U.S. $28.26, roughly P1,450)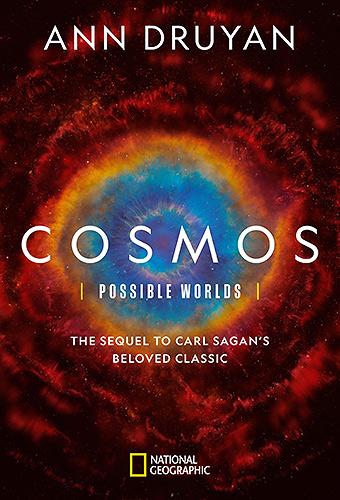 ADVERTISEMENT - CONTINUE READING BELOW
This sequel to Carl Sagan's 1980's classic Cosmos—which was a book and TV series—will take you on a voyage through the known universe. Written by Ann Druyan (who co-wrote the TV series and was Sagan's third wife), Cosmos details through text and stunning visuals everything from the Big Bang to rare insights to Saturn's moons and where humanity has been and can-slash-will go. Cosmos is here to remind you of life beyond the pale blue dot we call Earth and is sure to inspire mini-galaxy brain moments (pun totally intended).
Available on Amazon.
Share this story with your friends!
---
Help us make Spot.ph better!
Take the short survey
Load More Stories