(SPOT.ph) What if Philippine history had gone down different? On the levels of an entirely different timeline where ours is the most powerful empire existing on the globe—but yes, in the 21st Century. An alternate "now" so to speak. This is the question upcoming graphic novel Maharlika dares to explore. Written by Kumu co-founder Rexy Dorado and illustrated by John Ray, this comic takes a look at what could have been, what could be, and what may come.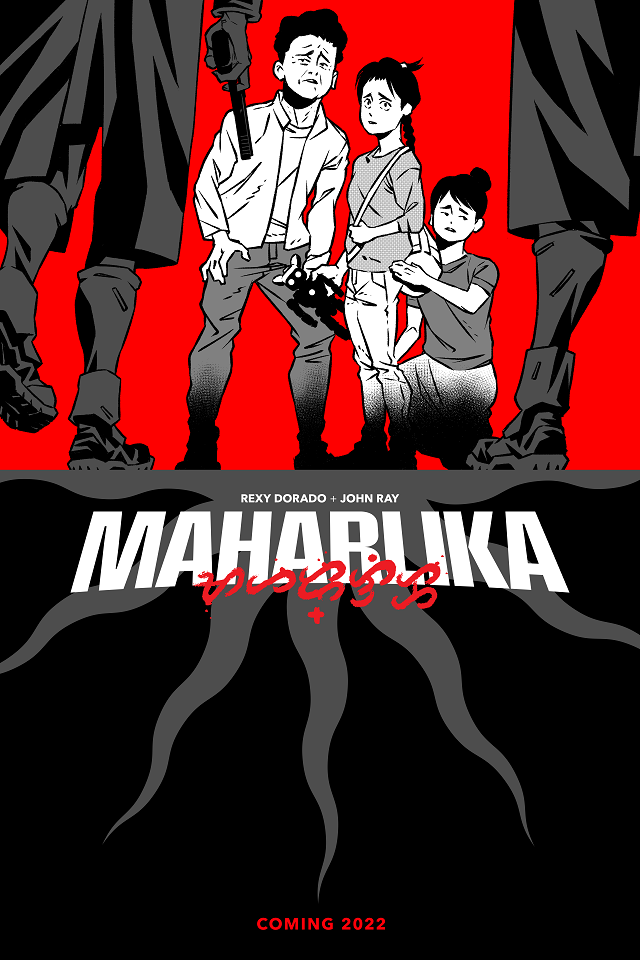 Also read: 10 Popular Pinoy Comics You Need to Read on Penlab.Ink
Graphic novel Maharlika reimagines the Philippines as a global empire:
"A common thread across all my work (in business and non-profit) is this fascination with a kind of Filipino futurism, that our country is great and powerful in ways that have been suppressed by history, politics, and economic forces," says Dorado in an exchange with SPOT.ph. This being his first graphic novel, he explained that it's the more creative manifestation of an underlying thought that guides all his work—as well as an ode to his first passion: writing.
ADVERTISEMENT - CONTINUE READING BELOW
Multiple versions of Philippines-as-empire had been worked and reworked in his head for more than 15 years now before a love of anime and manga settled the story firmly on graphic-novel ground. Plus, with John Ray building the world of Maharlika visually, it was the no-brainer decision. 
So what exactly will Maharlika be about? Dorado dropped their novel's prologue on his Facebook page recently, teasing a gritty ride through a futuristic Quezon City—now the "Land of Opportunities" in this speculative reality—via the eyes of a student from Korea, a province of Maharlika in this version of the world. 
"The prologue was actually written after the rest of volume one, with John pushing me to think of a more bite-sized introduction to the world," Dorado says, explaining that Jisoo is just one of many characters they're set to introduce.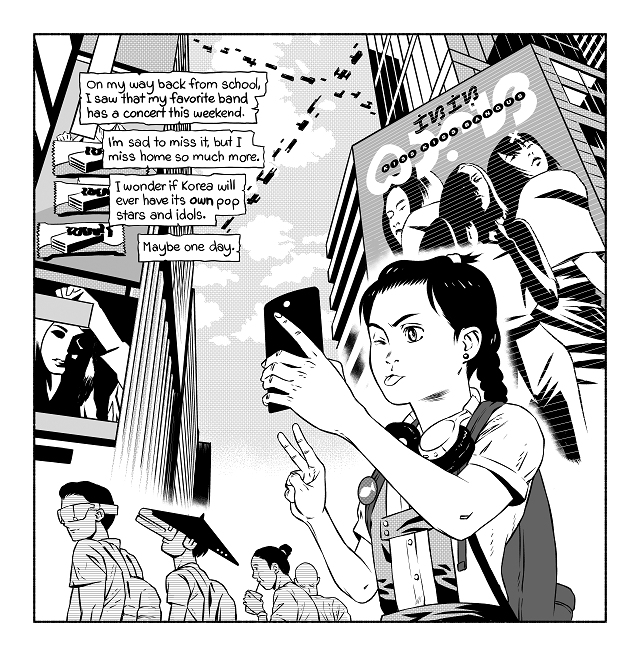 ADVERTISEMENT - CONTINUE READING BELOW
Recommended Videos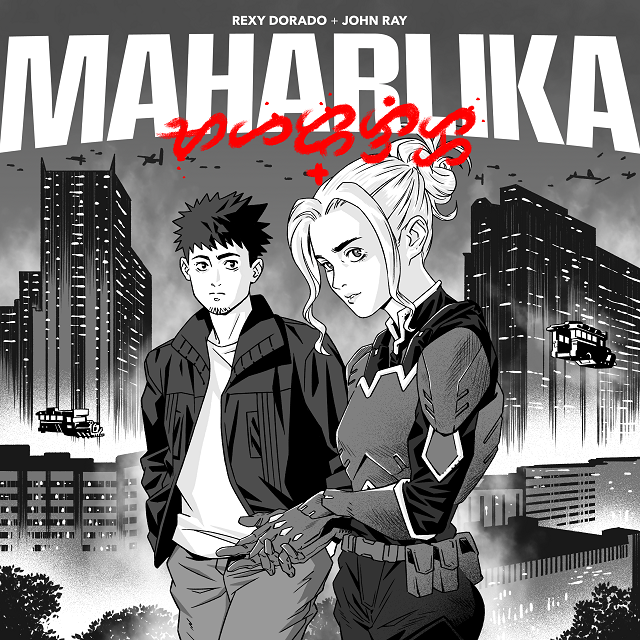 The world of Maharlika will take you on a wild ride, adds the writer, with three main promises for those who dare to get on: "One, you're going to see some crazy stuff. Kids from around the world are studying in the Philippines in search of opportunity. Koreans are looking up to Pinoy pop groups; Two, this isn't a utopia, and life sucks for a lot of people in Maharlika. This is going to be a story about the struggle and problems as much as this techno-futuristic vision; And three, this story is in no small part about uncovering the mystery of this world. As Jisoo said: How did the Philippines get here? The story in the history books always felt like it was missing pages… we're inviting the reader to join us in filling those pages."
Maharlika takes its cue from Filipino and Southeast-Asian culture, adds John Ray. "Casting a wide net across fashion, architecture, symbolism and culture broadened the possible designs and visuals," he says.
ADVERTISEMENT - CONTINUE READING BELOW
The idea of the empire was solidified back in 2015 after a ferry ride on Pasig River left the writer "blown away by this sense of history and potential. And the question that arose was: In what kind of future would this be the most famous and important river in the world?"
No empire is without an underbelly; Maharlika is no exception. Alongside the greatness, Dorado asks: "What would have had to happen for the Philippines to get to this place in history? How would that change in the timeline trickle out across the centuries? Would our better angels have guided us to use this power responsibly, or would we have given to the same base impulses of empires and oppressors over the years?"
That tension of what we could do with all that power—or at least, the few of us that have it in this fictional world—will form the backbone of Maharlika's story, unravelling in six volumes. The first few chapters will come out in print by the end of 2022. We'll keep you updated on when Maharlika lands!
We are now on Quento! Download the app and enjoy more articles and videos from SPOT.ph and other Summit Media websites.
Share this story with your friends!
---
Help us make Spot.ph better!
Take the short survey
Load More Stories